The 7 Best Employment Lawyers in Vancouver
Employers and employees should always have a mutually beneficial relationship. Unfortunately, this isn't always the case with certain companies.
For sound legal help with any of your workplace issues, check out this list we've done of the best employment lawyers in Vancouver. With our list, you'll learn about each firm's capabilities along with pros, cons, and other helpful info.
How Much Does an Employment Lawyer Cost in Vancouver
Due to the wide variety of legal services offered by employment law firms, the costs for legal representation can vary. To help give you a general idea, we've put together this basic cost guide:
| | |
| --- | --- |
| Service | Average cost |
| General consultations | $200 – $500/hour |
| Employer lawsuits | $5,000 – $10,000 |
| Document reviews | $100 – $200 |
| Workplace investigations | $200 – $500/hour |
The general costs for legal representation can often vary based on your lawyer's experience as well as the complexity of the case. For the most part, employment lawyers will usually charge an hourly fee or a flat rate for specific services.
The Best Employment Lawyers in Vancouver
It's now time to see what Vancouver's employment law industry has to offer. Each firm you encounter will excel in specific areas of practice… it's best to keep this in mind as you choose your firm.
1. Samfiru Tumarkin LLP Employment Lawyers
SERVICES
Labor & employment law
Personal injury law
Disability law
WEBSITE
https://stlawyers.ca/
ADDRESS
580 Hornby St #520, Vancouver, BC V6C 3B6, Canada
CONTACT DETAILS
Phone number: (604) 283-3123
Toll-free number: (855) 821-5900
OPERATING HOURS
Monday: 9 am – 5 pm
Tuesday: 9 am – 5 pm
Wednesday: 9 am – 5 pm
Thursday: 9 am – 5 pm
Friday: 9 am – 5 pm
Saturday: closed
Sunday: closed
Samfiru Tumarkin was first launched in 2007 as a firm centered on educating and representing misinformed workers all over Canada. Fast-forward to today, and the business has grown from a two-man practice to a huge company with over a hundred members.
The firm owes this to their educational approach to client cases as well as their high level of success in client representation. Samfiru Tumarkin showcases its approach through the launching of the Employment Law Show, and the original Severance Pay Calculator.
Both of these innovations helped introduce Candian workers to their employment rights. To champion this method and represent clients in Vancouver, the firm has Dan Balkaran.
Dan is one of Samfiru Tumarkin's best employment lawyers. He is extremely skilled at maximizing employee rights through strategic representation.
Much of Dan's wisdom and success comes from his background as a corporate manager. With the ability to think like an employer, he is able to come up with strategies to best them in court, which is just the sort of insight some may want on their side.
One of Vancouver's largest law firms
Provides various educational content for Canadian worker's rights
Dan is still relatively new to the field of employment law
Customer Reviews
Dan and the firm he represents have helped a ton of employees get the rights they deserve:
"Dan Balkaran provided fantastic, courteous, & professional legal services for me over the course of many months. Dan Balkaran was attentive, and he listened to my issues carefully before recommending any course of action. He has incredible legal knowledge that helped me and can assist anyone in need of employment help. HIGHLY RECOMMENDED!" – Masa S.
"Dan Balkaran was really fantastic when dealing with me and my case. This was my first time needing a lawyer and I was quite hesitant as I did not know what to expect. I am very grateful that I called and spoke with Dan. He always had time for me and was very patient and understanding when answering my numerous questions. Dan was friendly and supportive and always made me feel that he truly cared. He took the time to get to know me and to make me feel very comfortable throughout this process. Thank you Dan for being someone I could truly count on." – Lisa F.
2. Kent Employment Law
SERVICES
Contract drafting
Employment disputes
Employment law consultation
Workplace human rights
Severance package structuring
WEBSITE
https://kentemploymentlaw.com/
ADDRESS
1285 W Broadway #560, Vancouver, BC V6H 3X8, Canada
CONTACT DETAILS
Phone number: (604) 266-7006
Email:

[email protected]

OPERATING HOURS
Monday: 8:30 am – 5 pm
Tuesday: 8:30 am – 5 pm
Wednesday: 8:30 am – 5 pm
Thursday: 8:30 am – 5 pm
Friday: 8:30 am – 5 pm
Saturday: closed
Sunday: closed
Kent Employment Law helps both employers and employees with a wide variety of workplace matters, including recruiting, hiring, contract drafting, severance packages, and compensation plans.
The folks at Kent Employment Law believe in creating a healthy dynamic between employees and employers. They educate both parties on their respective rights and aid in exercising them.
One notable member of the firm's legal team is Stephanie Cousineau. With skills and experience both in and out of the courtroom, Stephanie is a very capable lawyer.
Her years in the field of law have taught her that not all disputes need to be brought to court. And in the long run, court litigations can be rather expensive… that's why she excels in finding out-of-court solutions that meet her client's needs.
As such, she may be ideal for those who would prefer to negotiate matters beyond the courtroom for speedy resolutions. She has trial experience too, of course, but is generally more likely to advocate for non-trial solutions, in our opinion.
Well-versed in both employment and aboriginal law for indigenous clients
Caters to both employees and employers
Capable of advising employers on company policies/contracts
Scheduling can be difficult due to the firm's individual and commercial clients
Customer Reviews
The firm's unique approach has helped them leave a good impression on many clients and employers alike:
"I was very impressed with the service and professionalism of Kent Employment Law. We were able to set up an appointment the same day we called. I had the pleasure of having a phone meeting with lawyer Stephanie. She listened to my legal questions and provided me with clear guidance and what my options were. I had never dealt with a lawyer before, and I am glad I did, as she made me realize I had rights as an employee and made what for me was a very challenging event a little easier and has allowed me to move forward with a little more knowledge." – Marty P.
"Fiona McFarlane provided extremely detailed and helpful advice during our consultation. After our appointment, she followed up with even more information by email, which I was able to put to good use." – Michelle P.
3. TGC Employment Law Strategies
SERVICES
Employment disputes
Workplace harassment
Class action lawsuits
Workplace investigations
Employment law
WEBSITE
http://tevlingleadle.com/
ADDRESS
1006 Beach Ave #700, Vancouver, BC V6E 1T7, Canada
CONTACT DETAILS
Phone number: (604) 648-2966
Fax: (604) 648-2967
Email:

[email protected]

OPERATING HOURS
Monday: 8:30 am – 4:30 pm
Tuesday: 8:30 am – 4:30 pm
Wednesday: 8:30 am – 4:30 pm
Thursday: 8:30 am – 4:30 pm
Friday: 8:30 am – 4:30 pm
Saturday: closed
Sunday: closed
TGC Employment Law is a prominent law firm in British Columbia that specializes in wrongful dismissal claims, contract negotiations, and HR complaints. Because of this, the firm works with clients all across Canada, including employees, unions, employers, and contractors.
Because of the nature of dismissal claims, the TGC team has tons of experience in both trial and appeal courts throughout British Columbia, Alberta, Saskatchewan, and Ontario. This makes them an excellent option for clients who need to go to court to achieve their desired legal compensation.
Heading the TGC team is Blair Curtis, the firm's senior lawyer and head of litigation. With over 23 years of experience in the employment law industry, Blair has worked many times to defend the rights of workers through strategic analysis and solid litigation.
His exploits have earned him two titles in 2019 and 2020 as one of the top 3 employment lawyers in Canada, according to Candian HR Reporter magazine. It's easy to see how he ended up on our list.
Voted Canada's best employment law boutique twice by HR Reporter Magazine
High level of experience in litigation
The firm has handled cases at the supreme court level
Blair's high level of skill qualifies him to charge a hefty fee
Customer Reviews
TGC has found success countless times defending clients in various cases. Here are some notable words of gratitude from their many clients:
"My daughter was dismissed from her workplace. We contacted Tevlin, Gleadle, Curtis and were referred to Ratib Islam. Mr. Islam represented my daughter, with thoroughness, professionality, and compassion. We were more than happy with the outcome and settlement. Thank you, it made my job as a parent a little easier." – Fred T.
"I recently had the great pleasure to work with Fred Wynne during a stressful employment situation. I cannot thank Fred enough for his wisdom, and a great sense of humor that brought a smile to my face during some difficult times. Fred has a very calm demeanor that reassured me that everything would work out in the end. It did and words cannot express my most sincere thanks." – Mark R.
4. HHBG Lawyers – Employment Justice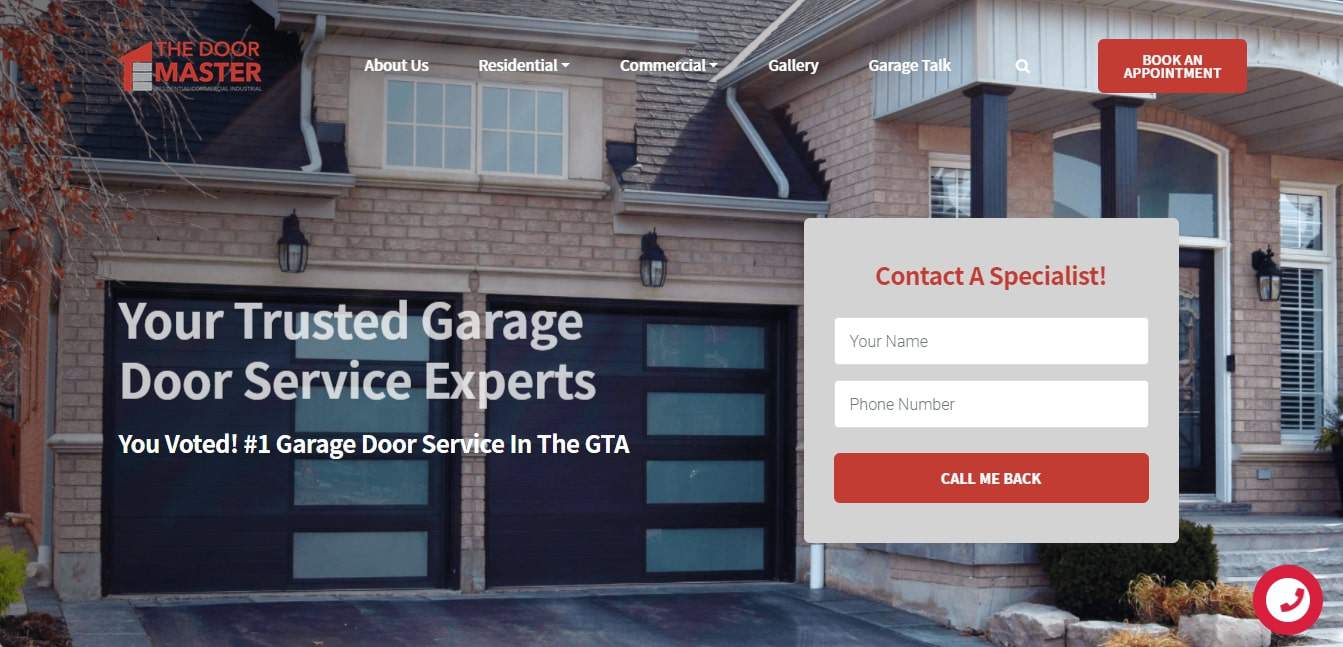 SERVICES
Employment law
Termination
Employment disputes
Contracts
Class action lawsuits
Virtual law
WEBSITE
https://hhbg.ca/
ADDRESS
1030 W Georgia St Suite 1918, Vancouver, BC V6E 2Y3, Canada
CONTACT DETAILS
Phone number: (604) 696-0556
Fax: (604) 638-0614
OPERATING HOURS
Monday: 9 am – 5 pm
Tuesday: 9 am – 5 pm
Wednesday: 9 am – 5 pm
Thursday: 9 am – 5 pm
Friday: 9 am – 5 pm
Saturday: closed
Sunday: closed
As a means to foster a safe and friendly workplace, Canada has various laws for employees and employers. But, HHBG is fully aware that these laws aren't always able to protect workers.
Knowing this, the firm approaches cases with the goal of helping clients deal with their employment issues through reliable advice and sound representation.
As proof of their effectiveness, many of the firm's clients need only a few hours of consultation to better understand their options. Once the initial consultation is over, the firm executes the client's chosen course of action.
This approach to employment law allows clients time to focus on finding other means of employment as well as focus on their well-being. With the right state of mind, clients are better suited to facing any legal conflicts that may arise.
Offers virtual legal services for clients outside of Vancouver
The company has a knack for mediation
Has ample experience working with unions
Customer Reviews
These clients couldn't be happier with the representation they received from HHBG:
"I highly recommend HHBG to anyone who has been treated unfairly by an employer. HHBG is the way to go. They have your best interest at heart. I was terminated via email from my employer and offered no severance. I felt it was unfair but was not sure where to go. By chance I met with Nicole outside of the work setting. She was happy to discuss my situation and offer advice. In quick succession I was set up with one of her associates, Victoria. I could not have been happier with her demeanor, professionalism and thoroughness towards my claim." – Chris B.
"Nicole Howell was very helpful in helping me to navigate the severance agreement process. She gave me clear and concise advice that allowed me to negotiate successfully on my own behalf while keeping the costs low. I highly recommend Nicole if you are in need of employment legal services." – Carolyn C.
5. Yeager Employment Law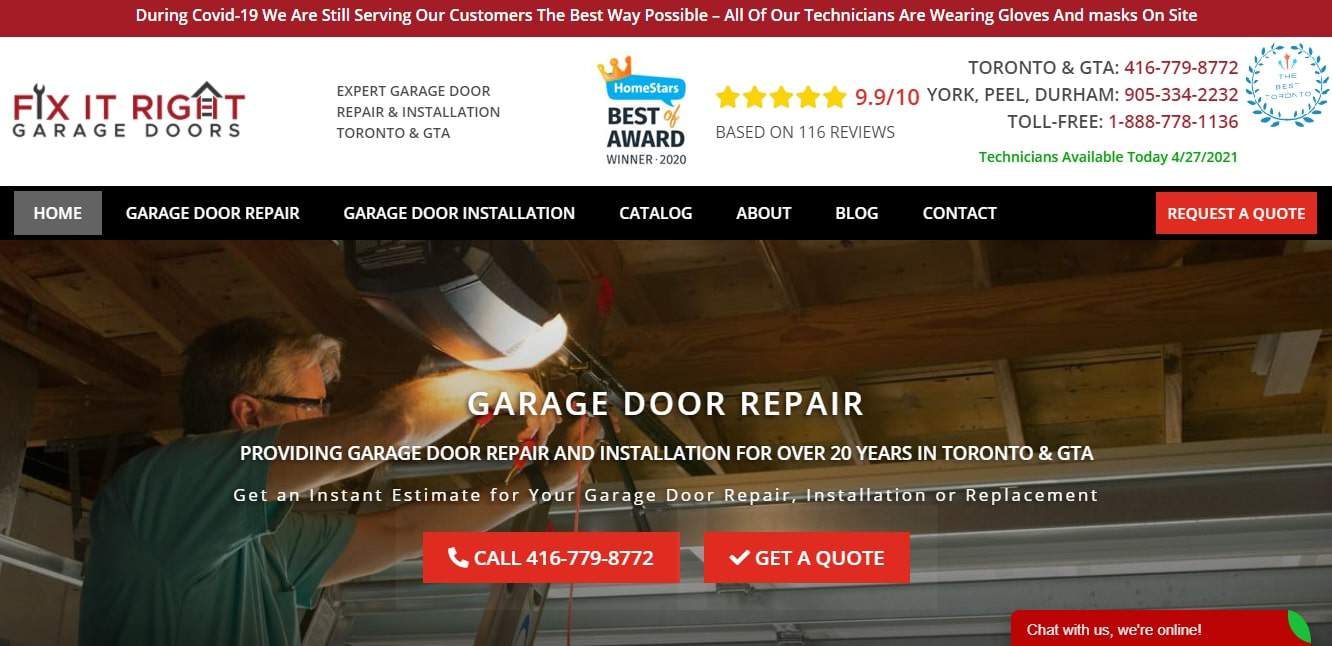 SERVICES
Wrongful dismissal
Employment dispute
Constructive dismissal
Severance package negotiation
Denied wages
WEBSITE
https://yeageremploymentlaw.com/
ADDRESS
111 Lonsdale Ave #400, North Vancouver, BC V7M 2E7, Canada
CONTACT DETAILS
Phone number: (604) 988-1000
Toll-free number: (855) 921-1295
Fax: (604) 988-1200
Email:

[email protected]

OPERATING HOURS
Monday: 8:30 am – 5 pm
Tuesday: 8:30 am – 5 pm
Wednesday: 8:30 am – 5 pm
Thursday: 8:30 am – 5 pm
Friday: 8:30 am – 5 pm
Saturday: closed
Sunday: closed
Yeager Employment Law is a firm with a knack for resolving complex cases through out-of-court settlements or court litigation. These folks have been defending hard-working Canadians since 1996 and this experience shows through their streamlined case strategy.
The firm's strategy starts with a thorough analysis of a client's case in order to determine all the possible courses of action. When this is done, the team then advises the client and presents them with all the possible options.
Upon deciding how to move forward, clients can expect regular updates on the status of the case, which is more often than not resolved out-of-court.
The mind behind this method is the firm's founder Robert Yeager. Having worked in the employment law field for the last 25 years, Robert has honed his craft to a degree where many of his cases no longer require litigation.
Of course, when this doesn't work out, he and his team are more than capable of carrying out litigation to achieve a client's desired results.
Robert is among one of the most experienced employment lawyers in Vancouver
Offers consultations at a reduced fixed fee
Offers a pre-consultation to determine the need for a full consultation
Office is quite far from downtown Vancouver
Customer Reviews
These are just a few of the many rave reviews secured by Robert Yeager and his firm:
"My 2 consultations with Mr. Yeager and Mr. Spiro resulted in extra benefits beyond what my employer offered. The initial offer looked reasonable and it was, but, I am glad I reached out to them, not only for a peace of mind, but also additional gains in the end. No matter, how great your employer can be and has a good reputation, company HR offers may not be that generous and open to further increases. I would recommend Yeager law firm if you need help." – Semiral T.
"I had very positive experience with Jay Spiro. He was very thorough, knowledgeable and fair. At first, I was about to settle with my employer severance package and do not want to pay unnecessary lawyer fees. But Jay professionally reviewed my package in just one meeting. Courtesy to his consultation, I was able to further extend the severance package and obtained my fair part from employer." – Jas K.
6. Steinmans Trial Lawyers
SERVICES
Head Injury Claims
Civil Litigation
Employment Law
Employment Law for Employers
Insurance Defence
Motor Vehicle Claims
Wills and Estate Litigation
Breach of Fiduciary Duty
Disputing a Will
Removal of a Trustee
Undue Influence
WEBSITE
http://steinmanlaw.ca/
ADDRESS
810-1111 Melville Street, Vancouver, BC V6E 3V6
CONTACT DETAILS
Tel: (604) 692-2525
Fax: (604) 692-0303
OPERATING HOURS
WEEK DAYS: 05:00 – 22:00
SATURDAY: 08:00 – 18:00
SUNDAY: CLOSED
People love Steinmans because of their reputation for success, quality, and for the unique attention and service they give to each and every one of their clients.
Their experienced litigators have acted for individuals and businesses at all levels of court in British Columbia during the last 25 years, led by Neal Steinman, Founder and Principal.
The many testimonials on his site speak to Steinman's success, strategy and courage to stand up for what is right. This has led to higher retention among their clients and staff (compared to other firms), as well as the highest possible rating on Martindale Hubbell for legal knowledge, communication, judgment, legal experience, and analytical capability, as rated by peers in the legal industry.
With the wide range of services they offer, you do not need to contact anybody else. They will listen and help you with your issues, no matter how small or big it is.
Lawyers have 20+ years of experience
Legal abilities are coupled with genuine concern and interest in the well-being of his clients
Customer Reviews
Here are some reviews from Steinmans Trial Lawyers' previous clients:
"Neal is an exceptional trial lawyer with good instincts for litigating and settling cases. He is one of the best prepared, most articulate, and practical counsel you can find, having honed his skills at the highest levels of practice at every level of court in British Columbia." – Attorney in Commercial Litigation
"Neal brings a strong combination of experience, ethics, and energy to his practice. He is practical, problem-solving lawyer who is also unafraid to step into the courtroom when needed." – Counsel in Civil litigation
"Neal is a very capable and skilled lawyer who thinks well on his feet and in the crunch of the moment in argument before the Bench. He is personable polite respectful of peers and well prepared. He finds practical and direct solutions to varied litigation problems. He is a capable navigator of the Court process and is very experienced, especially in defending commercial, estate litigation and motor vehicle accident claims. He works cooperatively with other team lawyers when it is required." – Senior Counsel in Commercial Litigation
7. Pettit and Company
At Pettit and Company, clients always come first. What's great about them is that they work collaboratively in order to provide their clients with what they deserve– superior legal services at reasonable rates.
Whether you are an employee who feels you have been wrongfully dismissed or an employer seeking to have employee contracts drafted, Pettit and Company can assist.
In comparison to other law firms, for clients who are employees, they act to ensure you receive fair compensation on dismissal. while for employers, they can protect your business from excessive legal liabilities on termination of employees.
What makes them stand out from the crowd is the fact that they have 11 team members that specialize in a lot of areas. From Wills and Estate Planning, Family Lawyer, Strata Litigation, Human Rights Lawyer, Insurance Defence Lawyer to Construction Lawyer, Employment Lawyer, Personal Injury Lawyer, Business & Entrepreneur Lawyer, Administrative Lawyer, they can guide you.
11-member team that allows them to cater to numerous clients
Offers a lot of practice areas
FAQs About Employment Law
---
That wraps up our list of the best employment lawyers in Vancouver. We've gathered many veterans of the employment law field, so if you've found your match, all that's left is to call up their firm.
If you find yourself in need of alternative legal advice we've compiled similar lists for various fields of law. These include the best family lawyers as well as the best immigration lawyers in Vancouver.