The 12 Best Jewelry Stores in Vancouver
If you're preparing for your wedding or celebrating a special occasion with a loved one, jewelry is often a must. But, finding the right piece can sometimes be easier said than done. especially when there are dozens of stores to choose from.
To help you narrow down your options, we've put together a list of the best jewelry stores in Vancouver. We've also included essential business information, client reviews, and breakdowns to provide a better idea of what each store has to offer.
How much does jewelry cost in Vancouver?
Since we can't possibly list the prices of all the jewelry pieces offered by our entries, we thought it best to provide you with a general cost guide to help you prepare a budget. The table below outlines the basic price ranges for different types of jewelry.
| | |
| --- | --- |
| Type of jewelry | Price range (low – average – high) |
| Silver wedding bands | $70 – $400 – $1,500 |
| Gold wedding bands | $80 – $500 – $6,000 |
| Platinum wedding bands | $1160 – $3000 – $10,000 |
| Silver earrings (with diamonds) | $40 – $250 – $1,400 |
| Gold earrings (with diamonds) | $100 – $400 – $24,000 |
| Luxury watches | $100 – $350 – $3,000 |
| Gold necklaces | $80 – $500 – $18,000 |
| Gold necklaces (with diamonds) | $150 – $600 – $22,000 |
When it comes to jewelry, silver is often the most affordable metal for any application. Gold jewelry is significantly more expensive due to the higher market value of gold.
The most expensive metal for jewelry by far is platinum, which can run upwards of $10,000.
Beyond the metals used in jewelry, the presence of diamonds usually sends the cost of a piece skyrocketing.
As a rule of thumb, larger diamonds are more desirable than other gems. This makes them extremely expensive so long as they are also of relatively high quality
The Best Jewelry Stores in Vancouver
Now that you've got a grasp of basic jewelry costs, it's time to go over the standards that helped us find the best jewelry stores in Vancity.
1. Crest Jewellers Ltd
SERVICES
Natural Diamond, Lab Diamond, Gem Stone, Wedding Bands, Professional Repair
WEBSITE
https://crestjewellers.com/
ADDRESS
Suite 831, 470 Granville St, Vancouver, BC, Canada V6C 1V4
CONTACT DETAILS
Phone number: (604) 685-8201
Email: [email protected]
OPERATING HOURS
By appointment only
Crest Jewellers Ltd is a family owned and operated company offering residents of Vancouver a wide range of diamond and gem settings. With over three decades of providing their services, they are one of our top picks for jewelry stores in the city.
Staying true to their reputation as a jeweler you can rely on, Crest Jewellers offers complimentary no-obligation consultations. Whether you're visiting their shop to choose the perfect wedding band or need repairs for your favorite ring, they've got you covered.
Getting your own ring is easy here – you start by choosing from their wide selection of natural diamonds, lab diamonds or gem stones then choose your precious metal. They'll be with you during every step of the design process until the whole process is complete.
Crest Jewellers Ltd specializes in platinum, which is the strongest of all precious metals and is extremely durable towards wear and tear as well. Platinum rings likewise hold gemstones more securely than other precious metals and can enhance the aesthetic of any gemstone.
Each ring purchased also comes with their premium Platinum Service Protection plan, which lasts a lifetime. It includes free sizing, cleaning, polishing, checking and even a replacement guarantee of all small diamonds (3pts or less).
Crest Jewellers Ltd also won as The Best Of 2021 for Custom Design Jewellery, by the Georgia Straight.
Offers prices lower than online retailers

Specializes in platinum

Easy 3-step process to create your own personalized ring
Lifetime Platinum Service Protection for each ring purchase
Does not offer online purchasing
Focuses mostly on rings
Customer Reviews
Let's take a look at what their clients have to say:
Five stars across the board!
"I am not a person who wears a lot of jewelry. And pieces I wear daily have to mean something to me. For well over a decade, I have gone to Hanif at Crest Jewellers to help create a small collection of pieces that I love. When my husband and I were getting our wedding rings nearly 15 years ago, we went to Hanif. Later, my anniversary band and the small delicate diamond studs I wear every day came from Hanif. Back when I got engaged, I didn't want a solitaire. Over time, I changed my mind on that (lol). Of course I went to Hanif. And the ring is stunning! It is a perfect match to my anniversary band. I love it. He has an excellent eye, provides an extraordinary level of personalized customer service and will work with you to create a piece of jewelry that is beautiful and timeless. I highly recommend Crest Jewellers. Five stars across the board!" – Enid-Raye Adams
Very happy with the final product
"Had an excellent experience at Crest. Hanif expertly guided us to a ring that was perfect. The diamond looks great, the ring fit, and we are very happy with the final product." – Alex Benedict
2. Luksus Diamonds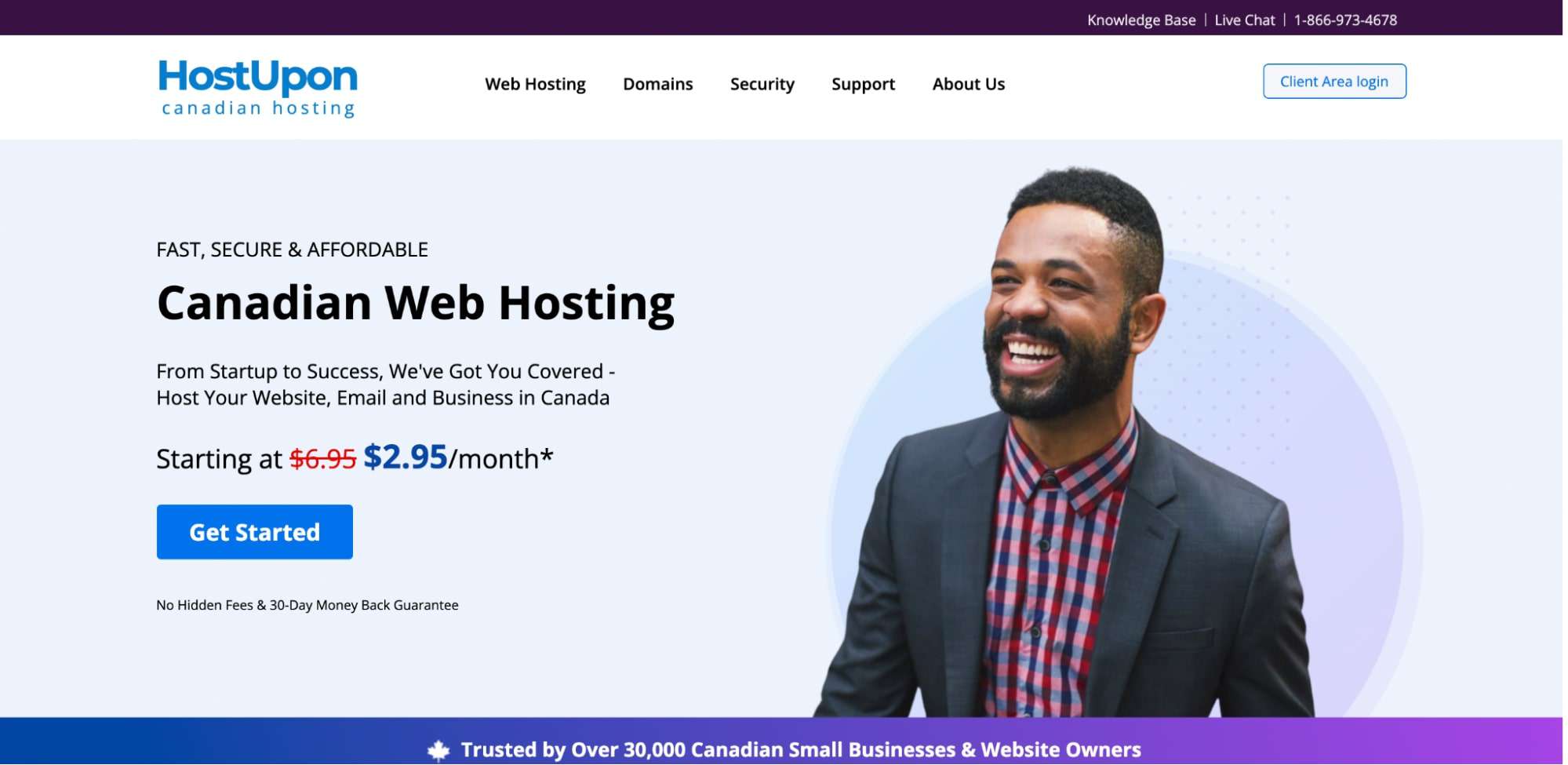 SERVICES
Natural diamonds
Lab-grown diamonds
Custom-made jewelry
WEBSITE
https://www.luksusdiamonds.com/
ADDRESS
602 W Hastings St #725, Vancouver, BC V6B 1P2, Canada
CONTACT DETAILS
Phone number: (604) 569-3001
Email:

[email protected]

OPERATING HOURS
Monday: 9 am – 6 pm
Tuesday: 9 am – 6 pm
Wednesday: 9 am – 6 pm
Thursday: 9 am – 6 pm
Friday: 9 am – 6 pm
Saturday: closed
Sunday: closed
Where most jewelry stores will have ready-made pieces with set designs and sizes, Luksus Diamonds prides itself on fully customized jewelry. Instead of crafting standard pieces, these folks actually broker loose diamonds.
For those who are unaware, loose diamonds are those that have been cut and finished but have yet to be set in a piece of jewelry. At Luksus, clients are encouraged to browse from a variety of possible cuts and sizes to find their ideal stone.
When a client is set on their diamond, they can have it ordered directly from the shop's diamond cutter. After this, buyers can decide whether to have a third party set the stone or to make use of the shop's custom jewelry service.
To make the customization process easier, Luksus keeps a selection of ring prototypes for clients to use as a reference. But, if a client feels so inclined they can also bring their own design or have one made from scratch.
Having substituted standard jewelry collections for fully customized jewelry, there is essentially no limit to Luksus's offerings. Because of this, we believe this entry scores top marks in terms of inventory diversity.
This shop's ability to cut loose diamonds according to client specifications provides a level of versatility not seen in many other stores. Overall this means clients can find a stone that is perfectly within their budget while also saving on markups and additional fees.
Overall we believe that Luksus is a great choice for those who want to find a unique stone on a tight budget. We should also mention that previous clients have found their buying experience quite easy thanks to the staff's extensive knowledge of diamonds and jewelry in general.
Brokers loose diamonds
Loose stones are budget-friendly
Every piece is custom-made
Does not have a set jewelry collection
Not ideal for those who want designer pieces
Customer Reviews
THIS here is your place for an engagement ring!!
"THIS here is your place for an engagement ring!! Adam is very knowledgeable, professional, and responsive. I never felt pressured and he made sure all of my questions were answered. I also was able to design a custom band for the ring and Adam had very valuable insight. He was also able to offer a significantly more competitive price for the stone than the major diamond suppliers. Without a doubt would recommend Adam over and over again." – Serge M.
I would highly recommend Luksus Diamonds to everyone.
"If you're looking for a place to purchase an engagement ring, look no further. Adam was incredibly professional, responsive, and informative. We had a wonderful experience working with him and never felt pressured to make a purchase. He was very transparent with the whole process and genuinely seemed to want the best for us. He was easy to reach by email and took the time to answer all of our questions and concerns. The ring came out beautifully and we cannot be more pleased with it. I would highly recommend Luksus Diamonds to everyone." – Curtis R.
3. Harling's Jewellers BC Ltd Vancouver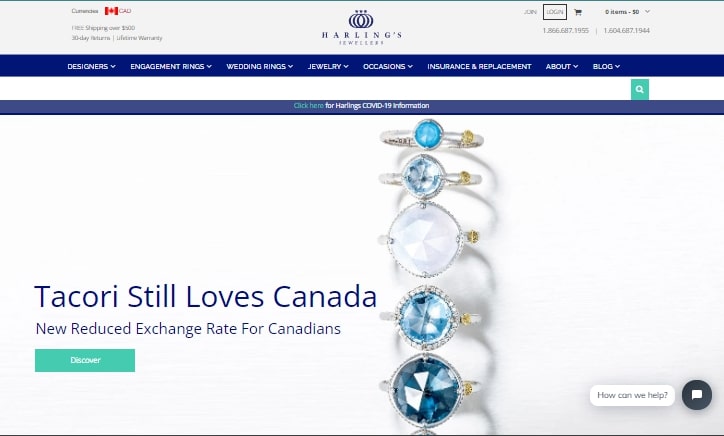 SERVICES
Engagement rings
Wedding rings
Fashion rings
Necklaces
Bracelets
Cufflinks
Tie Clips
WEBSITE
https://harlings.com/
ADDRESS
409 Granville St #256 Vancouver BC V6C 1T2
CONTACT DETAILS
Phone number: (604) 687-1944
Toll-free number: 1 (866) 687-1955
Fax: (604) 682-6041
Email:

[email protected]

OPERATING HOURS
Monday: 9:30 am – 5 pm
Tuesday: 9:30 am – 5 pm
Wednesday: 9:30 am – 5 pm
Thursday: 9:30 am – 5 pm
Friday: 9:30 am – 5 pm
Saturday: 9:30 am – 5 pm
Sunday: closed
Harling's Jewellers has been catering to the jewelry needs of Vancouverites as far back as 1964. Since that time, the shop has honed and developed tons of services from basic jewelry selling to insurance, and even customizations and redesigns.
Having worked in the industry for so long, these folks have also built up an extremely diverse selection of designer jewelry for clients to choose from. These collections include pieces from Tacori, Hearts on Fire, Benchmark, Simon G., and Tateossian.
Harling's even offers cufflinks and tie clips alongside traditional pieces like rings, necklaces, and earrings. These offerings make Harling's an excellent option for both men's and women's jewelry.
As we examined this shop, we found that they excelled most at being a jack of all trades. The wide range of in-house jewelry at Harling's means they can cater to the needs of many of their clients.
From what we've observed, many previous buyers were particularly pleased with this shop's ability to find the right piece within a set budget. Naturally, we feel this makes Harling's well suited to those looking for a high-quality, budget-friendly jewelry seller.
We'd be remiss if we didn't mention that Harling's also ships all around Canada and internationally. This adds a certain level of convenience for buyers who aren't based within Vancouver.
Offers cufflinks and tie clips
Ships jewelry worldwide
Wide assortment of designer jewelry
Does not offer pearl jewelry/watches
Does not sell loose diamonds
Customer Reviews
Received the final custom design within a week or so and it looks and fits fabulously!
"I cannot stress enough how fantastic our experience was with Peter at Harling's! I had unfortunately lost my wedding rings (purchased elsewhere years ago) and was looking to replace at least my engagement ring. Was very straightforward to make an appointment when I was back in town, very good response of emails from the entire team. I must admit choosing an engagement ring (even a replacement one!) is harder than it looks and Peter was so patient and guided us through our options, starting broad and narrowing things down. Helped us choose a similar setting to our original with a bit of an update with a sapphire as I envisioned. Worked within our budget with no issues. Received the final custom design within a week or so and it looks and fits fabulously! Thank you so much Peter!!" – Jenn N.
Peter worked within my budget and got me the very best bang for my buck!
"I did about six months of research before purchasing an engagement ring from Harlings Jewelry. I looked at numerous stores online and other local diamond stores around Vancouver. After meeting with Peter I knew right then and there I would be purchasing a ring from him. Peter worked within my budget and got me the very best bang for my buck! Peter answered all my questions, showed me multiple diamonds, sent me many different rendering of the engagement ring, even scheduled a meeting with the actual guy making the ring. I can't wait till Peter designs our wedding bands! I'll be dealing with Peter for all jewelry from here on out! Thanks for everything Peter!" – Matthew A.
4. Cavalier Gastown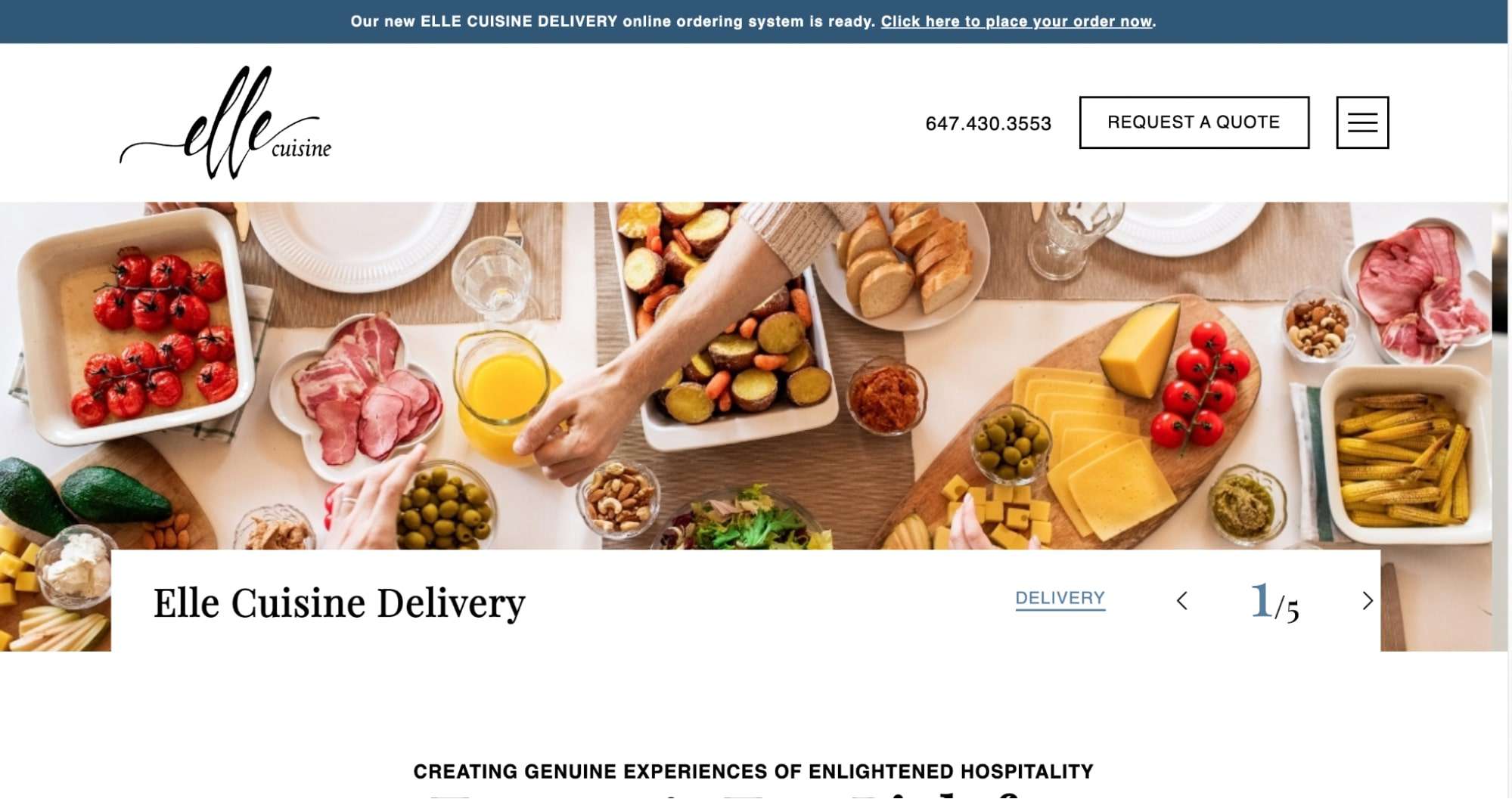 SERVICES
Engagement rings
Wedding bands
Diamonds
Gemstones
Jewelry repair/re-designs
WEBSITE
https://cavaliergastown.com/
ADDRESS
217 W Hastings St, Vancouver, BC V6B 1H7, Canada
CONTACT DETAILS
Phone number: (604) 681-0047
Email:

[email protected]

OPERATING HOURS
Monday: closed
Tuesday: 11 am – 6 pm
Wednesday: 11 am – 6 pm
Thursday: 11 am – 6 pm
Friday: 11 am – 6 pm
Saturday: 11 am – 4 pm
Sunday: closed
Cavalier is a small store based in Vancouver's iconic Gastown. From the get-go, this shop distinguishes itself from the crowd by dealing with tons of different gemstones from diamonds and rubies to sapphires and emeralds.
They take things a step further by offering full in-house jewelry customizations as well as gem cutting and setting. Though we're no experts in gems, Cavalier's gallery is filled with unique pieces that we can't help but admire.
Based on the reviews we've seen, we aren't the only ones who have been captivated by this shop's jewelry. In particular, many previous clients have offered tons of positive feedback regarding this shop's custom engagement rings and wedding bands.
Whether you're searching for custom rings or ready-to-wear bands Cavalier has a wide selection to choose from with about a hundred in-house pieces. The one downside is that they do not offer designer rings since they exclusively sell their own jewelry.
Along with this, another issue some clients may have with Cavalier is the fact that they don't offer anything other than engagement rings or wedding bands. So, if you intend to look for necklaces, earrings, or any other type of jewelry, it may be best to visit a different store.
However, if you're searching for a shop that produces fully-customized rings with different stones, Cavalier is certainly worth considering. Just be sure to book an appointment first, as these folks have a strict no walk-in policy.
Great for engagement rings and wedding bands
Large inventory of different  gemstones
Customizes and redesigns rings
Does not allow walk-in consultations
Only works with platinum and gold
Only sells rings/bands
Customer Reviews
We are certainly going to be repeat customers!
"Just blown away by Cavalier. We live in Toronto and my husband and I decided to purchase with them because of their quality, customer care, and the passion that come out of this team. Mitch, you were such a pleasure to work with in designing our wedding bands. You made the process so seamless for us considering we didn't live in Vancouver + our timelines. Highly highly recommend Cavalier! We are certainly going to be repeat customers! Thank you for being part of our special milestone!" – Rocelle V.
When it came to the proposal, I knew I had nothing to worry about because I had the perfect piece for her
"The Cavalier Team and Dane are exceptional craftsmen who have tremendous knowledge and made the entire experience seamless. Dane in particular went above and beyond to customize a ring that not only matched my vision but enhanced it. When it came to the proposal, I knew I had nothing to worry about because I had the perfect piece for her. I am so appreciate to the Cavalier Team for creating this unique family heirloom." – Irfan N.
5. LL Private Jewellers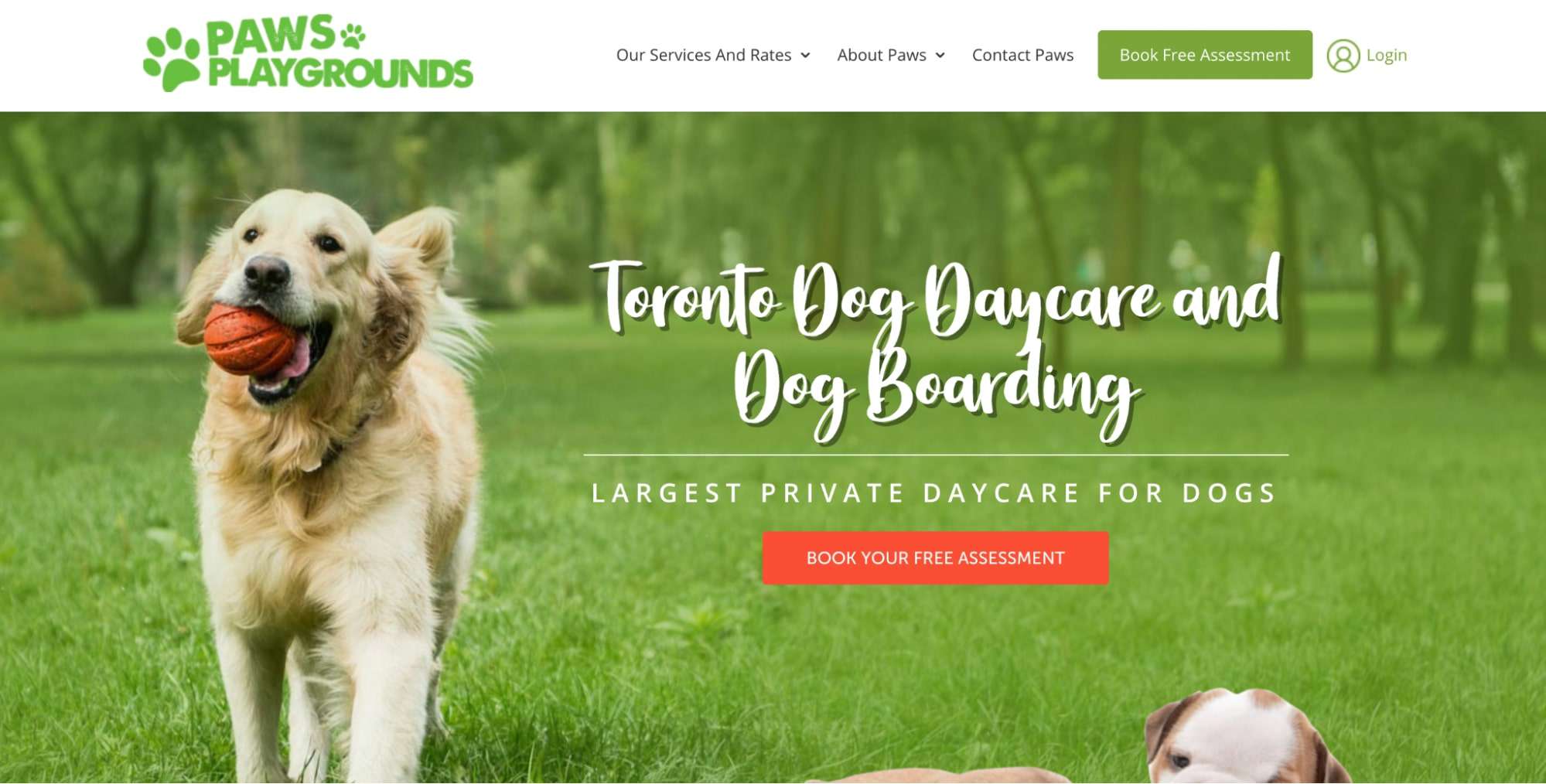 SERVICES
Custom jewelry
Jewelry repair/restoration
Diamond/Gem setting
Ring resizing
Pearl jewelry
Colored gemstones
Natural diamonds
Lab-grown diamonds
WEBSITE
https://llprivatejewellers.com/
ADDRESS
736 Granville St unit #814, Vancouver, BC V6Z 1G3, Canada
CONTACT DETAILS
Phone number: (604) 684-6343
Email: i

[email protected]

OPERATING HOURS
Monday: 1 pm – 8 pm
Tuesday: 1 pm – 8 pm
Wednesday: 1 pm – 8 pm
Thursday: 1 pm – 8 pm
Friday: 1 pm – 8 pm
Saturday: closed
Sunday: closed
Out of all our entries, LL Private Jewelers boasts the longest list of services. Alongside standard offerings like selling, designing, restoring, and customizing jewelry, this shop also dabbles in appraisals, jewelry polishing, and rhodium plating.
Having a wide array of services allows this establishment to cater to an extremely wide client base. The one drawback to working with these folks is that, like some of our other entries, they do not carry designer jewelry collections.
So you may be wondering, "what's with the preference for custom jewelry?". Well, in their own words, the craftsmen at LL Private Jewellers believe that custom jewelry is an elite status symbol similar to that of a bespoke tailored suit.
With this in mind, we think this belief reflects a passion for unique, one-of-a-kind pieces as opposed to a disdain for designer collections. As proof of this, the shop's jewelers are more than happy to redesign or alter antique items and designer pieces.
Since LL Private Jewelers shares many characteristics with our other entries, we strove to identify a particularly unique quality. In doing this we found that these folks were the only jewelers on our list that offered a healthy selection of pearl jewelry.
As insignificant as this seems, high-quality pearls are quite rare since they only grow in select parts of the world. This means that clients would be hard-pressed to find this particular gemstone at other jewelry stores in Vancouver.
Taking all of the above into account, this establishment is a great choice for those with a penchant for unique and exotic jewelry. Along with this, LL Private Jewelers can also help breathe modern life into old or worn-down pieces.
Offers rhodium plating 
Sells pearl jewelry
Extremely wide array of services
Showroom is closed on weekends
Only sells custom-made jewelry
Customer Reviews
Monika was absolutely brilliant.
"Monika was absolutely brilliant. She was attentive and responsive, and helped walk me through a way to place some diamonds from my mother's ring into the wedding band. It is so tasteful and she has always offered any assistance after the fact. I had reached out to a few jewelers and did not receive the level of service of Monika. 12/10 if I could put that." – Erik H.
Monika listened carefully to my ideas and made suggestions.
"This is my second time working with Monika. The first was to repair a very old platinum diamond ring, and this was done perfectly and quickly. This time I wanted a new setting for an existing ring. Monika listened carefully to my ideas and made suggestions. The wax was made, and I had my "new" ring in under two weeks. I love it. It's perfect and exactly what I had pictured. I wouldn't hesitate to recommend Monika to anyone who is looking to design a new piece of jewellery or redesign an existing piece." – Sal S.
6. Palladio Jewellers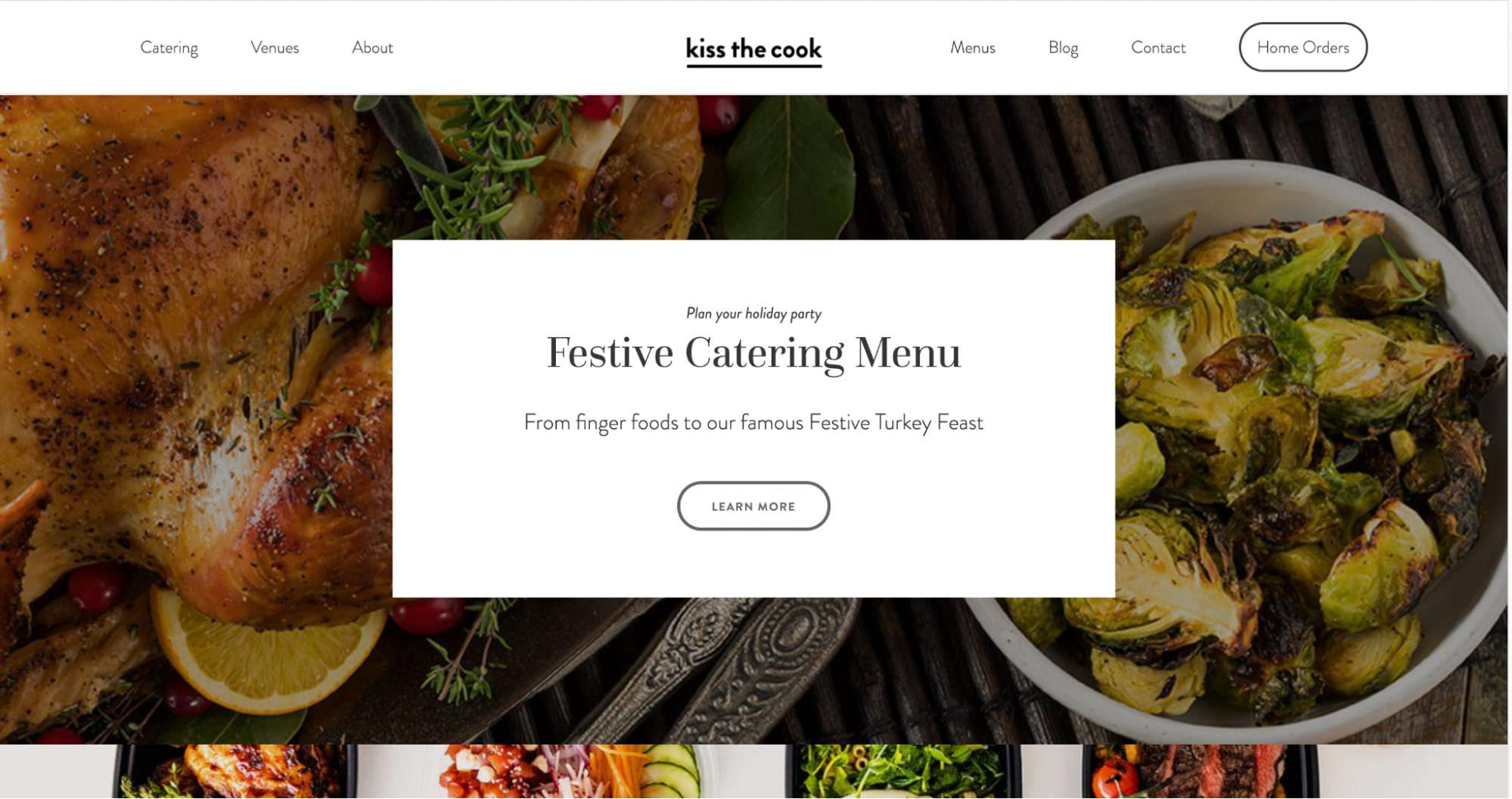 SERVICES
Luxury watches
Engagement rings
Wedding bands
Necklaces
Earrings
Custom jewelry
WEBSITE
http://www.palladiojewellers.com/
ADDRESS
900 W Hastings St, Vancouver, BC V6C 1E5, Canada
CONTACT DETAILS
Phone number: (604) 685-3885
Toll-free number:
Fax: (604) 685-3851
Email:

[email protected]

OPERATING HOURS
Monday: 10 am – 5:30 pm
Tuesday: 10 am – 5:30 pm
Wednesday: 10 am – 5:30 pm
Thursday: 10 am – 5:30 pm
Friday: 10 am – 5:30 pm
Saturday: 10 am – 5:30 pm
Sunday: 11 am – 5 pm
Though jewelry stores cater to all kinds of clients, we believe Palladio is a particularly helpful option for men in need of jewelry. For starters, these jewelers carry different collections that are sorted based on occasions like holidays, engagements, anniversaries, and the like.
Naturally, this can be a godsend if you're having a tough time finding the right piece for your loved one. Another factor that makes Palladio a great jewelry store for men is the fact that they are a fully licensed Rolex retailer.
Whether you're looking for a recreational timepiece or something more decorative, the shop carries many different Rolex models. These range from the iconic Submariner to the sleek and elegant Daytona.
If you're particularly fond of luxury watches we'd certainly recommend booking a visit to Palladio's showroom. This is because along with dozens of Rolexes, these folks also carry several other luxury timepiece brands.
These brands include Backes & Strauss, Carl F. Bucherer, Parmigiani Fleurier, Raymond Weil, and many others. For women's jewelry Palladio also carries a sizable collection of bracelets, earrings, necklaces, pendants, and of course rings.
By combining a strong variety of both men's and women's jewelry, we feel this shop has distinguished itself as a top choice for those gifting jewelry. From the reviews we've seen, many clients also feel the same way, having also found their own ideal gifts in the store's showroom.
Showroom open 7 days a week
Licensed Rolex retailer
Great for finding gifts on special days
Showroom has a tight appointment window
Limited selection of gold jewelry
Customer Reviews
The Rolex was everything I had hoped!
"Recently I visited Palladio Jewellers looking to purchase my favourite Rolex; a black dial, green sapphire crystal Milgauss. I was being helped by Jwon, who told me that he would let me know if it ever came in stock. No more than two weeks went by when I received the call from Jwon that it had arrived in stock and I could swing by to check it out. The Rolex was everything I had hoped! Big thanks to the staff at Palladio, and especially to Jwon, whom I would recommend to anyone looking for a beautiful timepiece and exceptional service!" – Eiki F.
This jewelry store is an excellent source for gifts to wives.
"This jewelry store is an excellent source for gifts to wives. I recently bought a custom made pendant and matching earrings there and my wife was over the moon. I worked with Jason, who had excellent input on which stone to use as well as the perfect chain and mounting. I am not an expert at buying jewelry but Jason's knowledge really put me at ease with the purchase. 10 out of 10 for Palladio's." – Robert B.
7. Morning Moon Nature Jewelry
SERVICES
Seashell Earrings, Shell Pendants, Leaf Pendants, Leaf Earrings, Rings
WEBSITE
https://lovemorningmoon.com/
ADDRESS
614 Alexander St. Vancouver, BC Canada V6A 1C9
CONTACT DETAILS
604-255-0884
888-316-2821
[email protected]
OPERATING HOURS
Studio Visits By Appointment Only
Morning Moon Nature Jewelry captures the wild, raw, magic of nature and turns it into jewelry. All of their products are handmade which means every item undergoes the proper process and checking.
What makes them better than other companies is how they are a carbon-neutral, living-wage company that is very close to being zero waste. Plus, for every item they seek, they plant a tree.
Knowing that everything is handmade, you may wonder what type of materials they use. Well, you are very lucky since they have a list of them on their site.
All of their jewelry is either made from sterling silver, bronze, brass, or 14k gold. They also have different types of finishes that help enhance the natural textures of their pieces.
Payment methods are AMEX, Apple Pay, Discover, Google Pay, Mastercard, and VISA
Care instructions are available here
No operating hours since visits are by appointment only
Customer Reviews
"Kate makes the best, high resonating jewelry, I have seen & felt anywhere. If you are looking for pieces to enhance your well-being I would highly recommend Morning Moon. " -Thomas, Honolulu Hawaii
"Obsessed with my cedar sprig necklace by @katebarazzuol. If you're like me and like to low key feel like an elvish princess or wood nymph everyday of your life.. you should go check out her amazing pieces! I seriously want everything. ." – Ashley, Vancouver, BC
8. Excel Jewellers
SERVICES
Engagement Rings, Wedding bands, Fine Jewelry, Diamonds, Rings, Earrings, Bracelets, Necklaces
WEBSITE
https://www.exceljewellers.com/
ADDRESS
2203 – 10355 – 152nd St Surrey, BC V3R 7C1
–
Suite 370-20202 – 66 Ave Langley BC V2Y 1P3
CONTACT DETAILS
604-588-0085


[email protected]


–
604-539-7720


[email protected]

OPERATING HOURS
Monday to Saturday 10:00AM – 7:00PM
Sunday – 11:00AM – 7:00PM
Holiday Hours May Vary
Guildford – See Extended Mall hours in Guildford
–
Monday – Friday 10:00AM – 5:30PM
Saturday 10:00AM – 5:00PM
Sunday & Statutory Holidays – Closed

Make your proposal way more special with their customized engagement rings where you can design it the way you want. In comparison to other shops, their colored stones are one of their best-selling items which can be a great detail to your ring as well.
They are known throughout the lower mainland for their unique custom jewelry designs by Thom Huynh. Aside from his designs, they also have some of the finest international brands.
Another great factor about them is that they offer free shipping on orders above $200 Canadian or USA only. They even offer custom designs, jewelry repairs, and appraisals at their local stores and allow you to create your own custom engagement ring on their website.
For those note convinced yet, Excel Jewellers has a huge selection of engagement rings, wedding bands, and fine jewelry (almost more than 50,000!) on their website. Some of the well-known, luxury brands they offer are Verragio, Gabriel&Co, Malo, and CharlesColvard.
If you cannot find what you are looking for, do not fret as you may book an appointment with their specialist and they can help you with all your questions and concerns.
Payment methods are VISA, Mastercard, PayPal, and AMEX
Has two locations
Sells loose lab grown/natural GIA certified diamonds and moissanites on their website
Items may be returned within 30 days from the date of purchase
Customer Reviews
"They were very helpful with my sizing and did a beautiful job and their diamond rings are exquisite"
"Excellent Premium Service from Xyrina… She's So Smart, and I learn a lot about Diamonds..!"
"Excellent service, reasonably priced. Have done business with them several times and am always happy with their services."
9. Diamond Deals
SERVICES
Engagement Rings, Sola, Fine Jewelry, Sola Ethically Sourced Diamonds, Wholesale Diamonds
WEBSITE
https://www.diamonddeals.ca/
ADDRESS
Downtown Vancouver: Sinclair Center 230-757 West Hastings Vancouver BC
Fraser Valley: Triton Center 206-12565 88th Ave Surrey BC
CONTACT DETAILS
604-408-9008 | https://www.diamonddeals.ca/contact-us/
OPERATING HOURS
Contact for more information
From their name itself, we can already say that they have different styles of diamonds. You can easily find what you are looking for by filtering your search on their website.
Unlike other shops, they have diamond shapes that cannot be found elsewhere. Aside from the basic round one, they offer a heart, marquise, pear, and so much more.
Now if you do not prefer wearing or gifting rings, they also offer bracelets, diamond studs, halo studs, pendants, and SOLA earrings.
With them, you can easily book a free design consultation if you do not know what the best type of diamond suits you. They will answer all your questions and if possible, give you a few suggestions on what you would like to buy.
As of now, they are offering 11,751 types of diamonds
Free design consultation
Customized rings available
Operating hours are not on their website
Customer Reviews
Here are some reviews from their previous buyers:
"I have wanted to buy, or get, a ring made for years. I finally decided to make the move and after some research, came across Diamond Deals through, of all places, google reviews. We met Sandy downtown and immediately felt comfortable with her. No high pressure sales, no BS, just helping you try and find what is the right fit for you. Never tries to up sell, and just listens to what you have to say about who you are and what you are looking for, and then finds that special piece that will put a big smile on your face. Can't say enough about how great she has been to deal with – easy, honest, and wants to see a happy customer. What else can you ask for? Wouldn't hesitate for a moment to recommend Sandy at Diamond Deals to help you find that special something you are looking for."
"My husband and I recently got our wedding rings (engagement ring and wedding bands) from Diamond Deals Diamonds. Our experience was amazing from start to finish. We were able to go to either location (work downtown and live in Surrey) which made it easy to drop off and pick up items. When we met Major for the engagement ring, we talked about our personalities and what matter to us, with this Major was able to help us decide on a design that was perfect! He also took the time to educate us on what to look for when shopping for a diamond. Later when we went to buy our wedding bands, the team made sure to meet my one requirement of having the engagement ring and wedding band flush. Thank you – looking forward to shopping for our anniversary gifts!"
10. Golden Star Jewellery
SERVICES
Fine Jewellery
Cash For Gold
Jewelry exchange
Instant Payout
Consignment program
Expert repair services
Custom design
On the spot appraisal
WEBSITE
https://www.northamericagoldenstar.ca/
ADDRESS
47-935 Marine Drive North Vancouver, BC, Canada V7P 1S3
CONTACT DETAILS
Phone number: 604-980-2324 / 778-889-9291
Email:

[email protected]

OPERATING HOURS
Monday – Saturday: 10am – 6pm
Sunday: 11am – 6pm
Golden Star Jewellery is a provider of all-around jewelry maintenance and services at Metro Vancouver. Founded back in 2013, it is esteemed for its excellent invaluable services and has since then become a reliable and renowned figure in the industry with its loyal customers.
The shop is easy to access and convenient for customers since it is located within Capilano Mall along with a matching interior appropriate for their business. All of which is to accommodate and properly showcase the collections they offer so clients will get full disclosure of what they are about to avail themselves.
The website is also simple and easy to navigate as it presents information in a straightforward way so as not to confuse first-time clients as well. It also features adequate visuals of its collection and is categorized properly for the convenient browsing of the client.
They are commended for giving excellent value to gold and silver jewelry and cutlery being sold to them even if it is in a damaged and broken state. Furthermore, the customers also find their process affordable and with their quality products – put an excellent value for their money.
It is important to note that since their products are limited, it is easy for a particular piece to go out of stock both online and on the actual shop. However, design customization is also offered by them with no appointment needed to be booked and scheduled beforehand.
All of their products can also be exchanged within two weeks of purchase if it is bought in the shop but do not accept any return or exchange for clients who have availed of the product online.
Excellent exchange rates
Offers jewelry customization
Online shop readily available
Some products may be out of stock
Customer Reviews
Here are some reviews from their clients:
"Very good price for your Gold!! Azam and Ali are lovely people."
"They pay out really good for scrap gold. Pretty surprised because not a lot of places do."
11. Zadel Jewellery Studio
Zadel Jewellery Studio is owned by a husband and wife team- Jonah and Adele. Their 70 years of combined experience allowed them to conduct workshops and make pieces of jewelry as near as possible to perfection.
In comparison to other shops, it is nice that they also offer workshops since there may be other people who have no background but want to join the industry. What's even better is that these workshops quire no outside intervention, all of the manufacturing, repairs, setting, and casting production are done on their premises.
If you are looking for personalized gifts, their engraving service may suit you. Whether it is a ring, bangles, or a flat disc, they can engrave a message on it.
Do not worry about the font since you are free to choose any.
But if you are looking for a shop that does restoration, you are reading the right review for that. Since jewelry is meant to be worn, it may tend to need repair and adjustments.
Their master goldsmith, Jonah has over 40 years of experience which means no matter what type of jewelry or silverware that is, there is a high chance that they can restore it.
Numerous years of experience in the industry
Free estimate upon visual inspection of the item for restoration of antique jewelry and silverware
Can trade diamonds
Base rates are not on their website
Customer Reviews
Here are reviews we found on their Facebook page:
"A diamond fell out of a ring that I love. I happened upon this fantastic, newly opened jewellery store on Granville Island. They replaced the diamond and tightened all the claws at a very reasonable price. The owners and staff are very friendly with great customer service. Check it out if you need a repair or something new. And it's always a bonus to shop local."
"My daughters and I recently inherited an assortment of family jewellery and Adele worked with us to determine values and then reworked several pieces into new designs. Her advice and creativity were invaluable and the work was impeccable. It was a time consuming process and we appreciated her patience and sensitivity. We highly recommend Adele and her studio!"
12. Grimson & Sons Jewellers Ltd.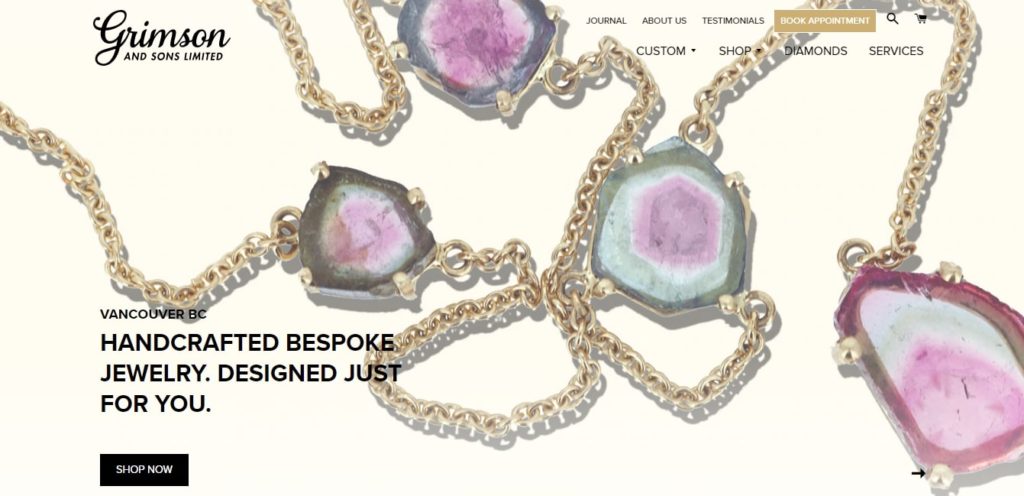 Grimson & Sons Jewellers Ltd. is a jewelry shop that brings to clients a variety of traditional and bespoke jewelry that embodies their envisioned pieces. Founded at 1945, they have since then made a name for themselves and is among one of the oldest original manufacturers of fine quality jewelry.
We find their services to be very unique and highly personable since all orders are handmade while also making use of innovative techniques to better execute the client's envisioned designs.
Another thing we found exemplary is the facilities and resources that they use which are all ethically procured in which they make use of traditional methods to ensure that each piece is made durable with stellar aesthetics as well.
We think that their boutique interior and ambiance is appropriate in giving clients a personal experience and consultation to bridge the client's ideas with that of their professionals' creativity.
Overall, with a lot of their works being worn by various celebrities and politicians, we recommend their services for clients looking for priceless heirlooms to casual jewelry that are up to their taste and standards.
Uses traditional methods
Products highly customizable
Accommodating customer service
Clients may need to book an appointment before visiting
Closed on Sundays
Customer Reviews
Here are some reviews from their clients:
"Grimson & Sons is one of those places you'd recommend time and time again to friends and family. I've had them make me jewellery on multiple occasions and I've even taken my mom in to have a piece made when she was in town. The team at Grimson & Sons are fantastic but the star of the show is David, the owner and operator, he is kind, attentive, patient, funny and above all talented. There are many wonderful jewellers and custom jewellers in Vancouver, but Grimson & Sons feels like home if that makes sense. You won't be disappointed, the quality of the work and care you'll receive is in a league of its own." – Thom L.
"It goes without saying that having a piece of jewelry made is a personal process. You agonize about the fit, the shape and if the world will truly understand the intention behind it. David has an innate ability to help you navigate all of these concerns, not because he wants to get the sale, but because he wants you to leave his shop with a piece of art that represents you. There is an intimate experience that you are gifted when you walk into Grimson & Sons, one that is second to none. It is for this reason that I would give them 10 stars if I could, or at least a big giant gold one." – Shaun A.
FAQs About Jewelry
---
That wraps up our list of the best jewelry stores in Vancouver. As we've stated earlier, each of the entries on our list caters to different needs with a focus on specific types of jewelry and services.
In case any of our entries have caught your eye, we've taken the liberty of hyperlinking their respective websites to make booking a showroom visit easier. If you're planning a wedding sometime soon, we've also prepared a list of the best photographers in Vancouver.
As with this list, you'll have access to reviews, customer feedback, and breakdowns for photographers that handle everything from headshots and portraits to prenups shoots and weddings.