Best Wine Tasting Tours in Vancouver
A lot of us are wine lovers, and we're sure that at one point while you're drinking a glass of wine you wondered to yourself, "How do they make this?".
But don't worry, you're not alone in your curiosity. In fact, we even went the extra mile to book these winery tours in Vancouver so we can get a glimpse of how our favorite drink is made.
1. Vancouver Wine Tours
We would like to start off by saying how amazing the experience with Vancouver Wine Tours was from start to finish. Our tour guide was very knowledgeable, not just about local wines but from around the world as well.
We booked a tour to visit three wineries: Backyard, Township 7, Chaberton, and Carvallo. But we must say that our favorite has got to be the Backyard Vineyards.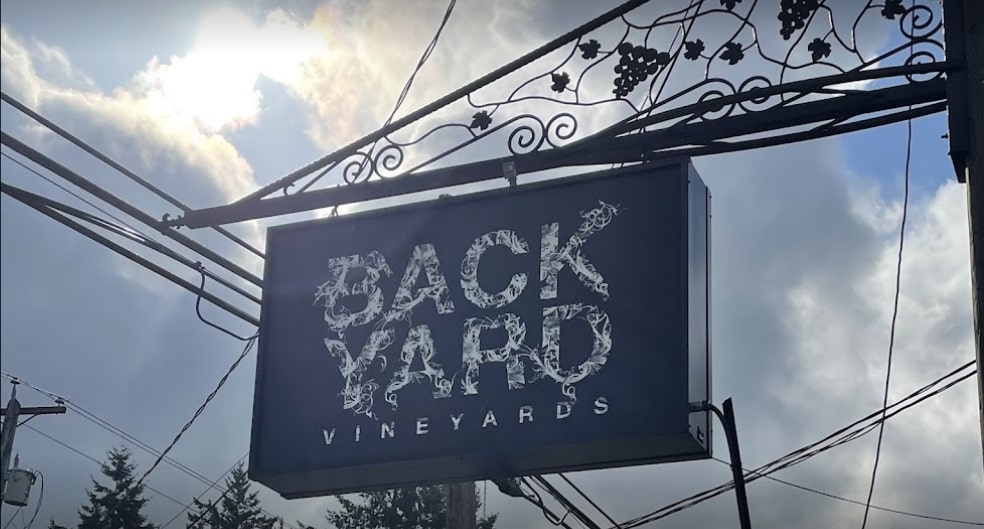 The vineyard was endless, and we couldn't help but notice how much care and attention was put into the maintenance of the vines.
We also loved how comfortable the wine tasting was made for us with the cozy seating areas where we could lounge and take in the breathtaking views of the surrounding hills and valleys while sipping on some of the best wines in the region.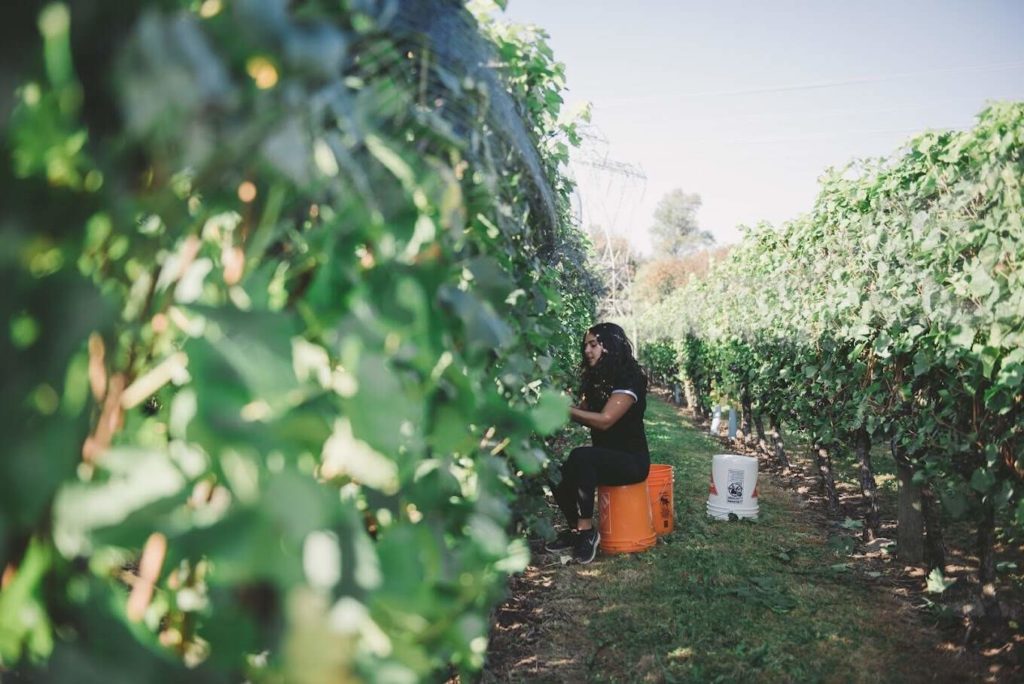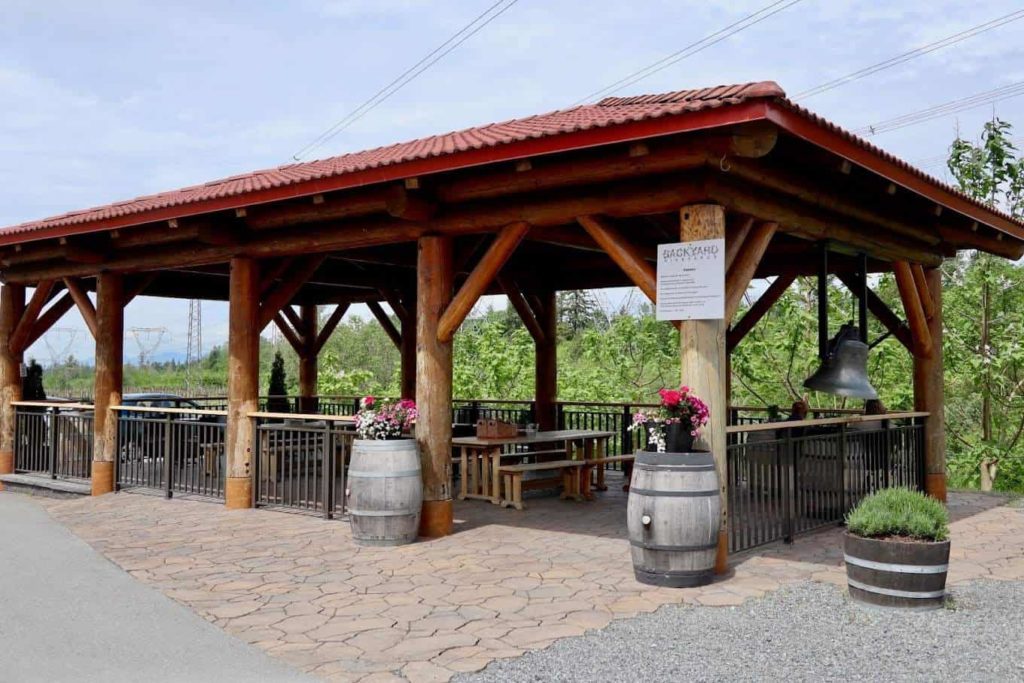 We even bought a few bottles to take home with us as souvenirs! If you plan to take this winery tour, we highly suggest you take home a bottle of cabernet merlot.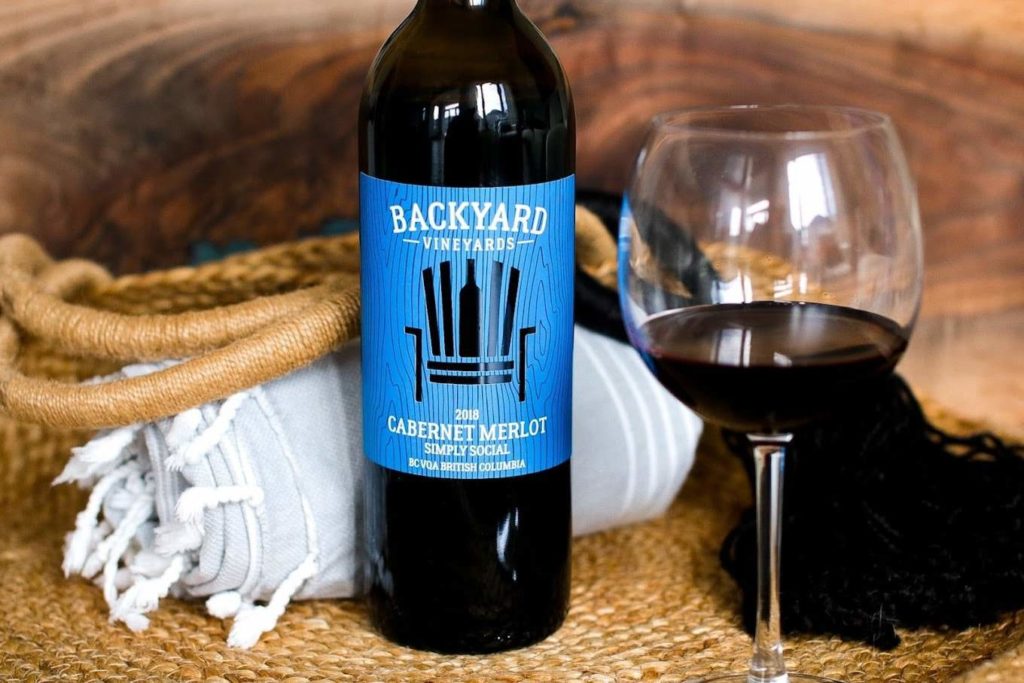 It has a light fruity aroma of different berries and a smooth, velvety texture that make it a perfect pairing for red meats and pasta dishes.
2. Wine Lovers Tours
| | |
| --- | --- |
| RATES | CAD 99 - 149.95 |
| WEBSITE | http://www.wineloverstours.ca/ |
| ADDRESS | 422 Richards St #170, Vancouver, BC V6B 2Z4, Canada |
| CONTACT DETAILS | Phone: +1 778-931-0557 |
| WHERE TO BOOK | Book here |
We made a spur-of-the moment reservation with Wine Lovers Tours as we may or may not have drunk wine the night before. Spoiler alert: The tour was worth it, and we're going to tell you all about it.
First off, we were picked up in a van that took us to Privato Vineyard and Winery, which was fairly small but very lovely. This vineyard reminded us a bit of Italy with its beautiful gardens and delicious red wines.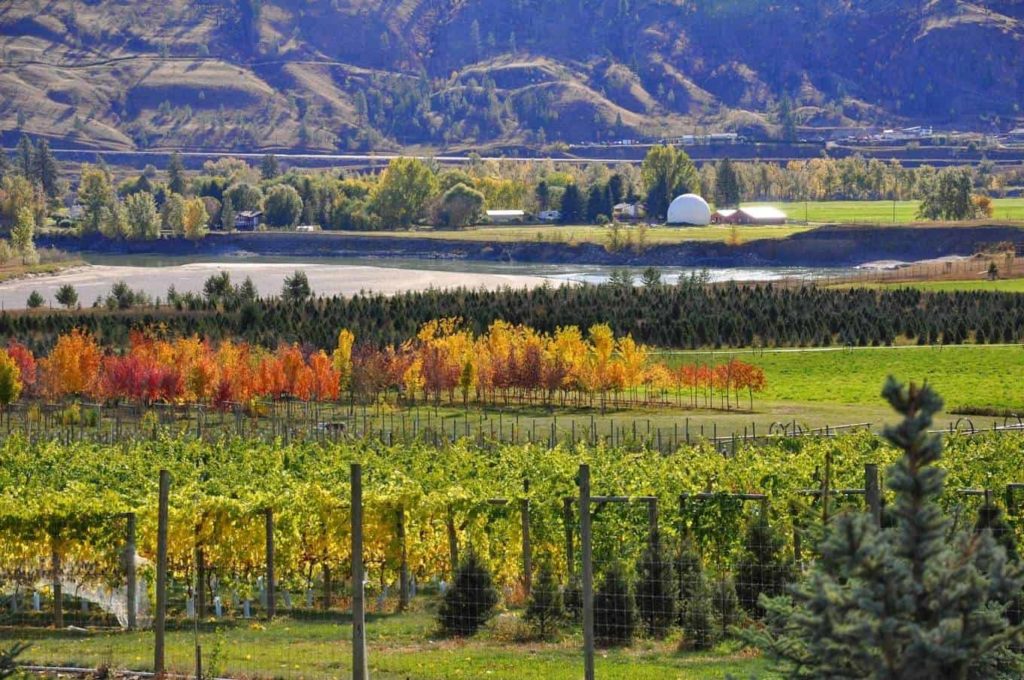 Next up is our favorite, the Harper's Trail Estate Winery! It's the oldest of the Kamloops wineries, and this is where we get to enjoy crisp white wine. We think it's safe to say we took more than one bottle home.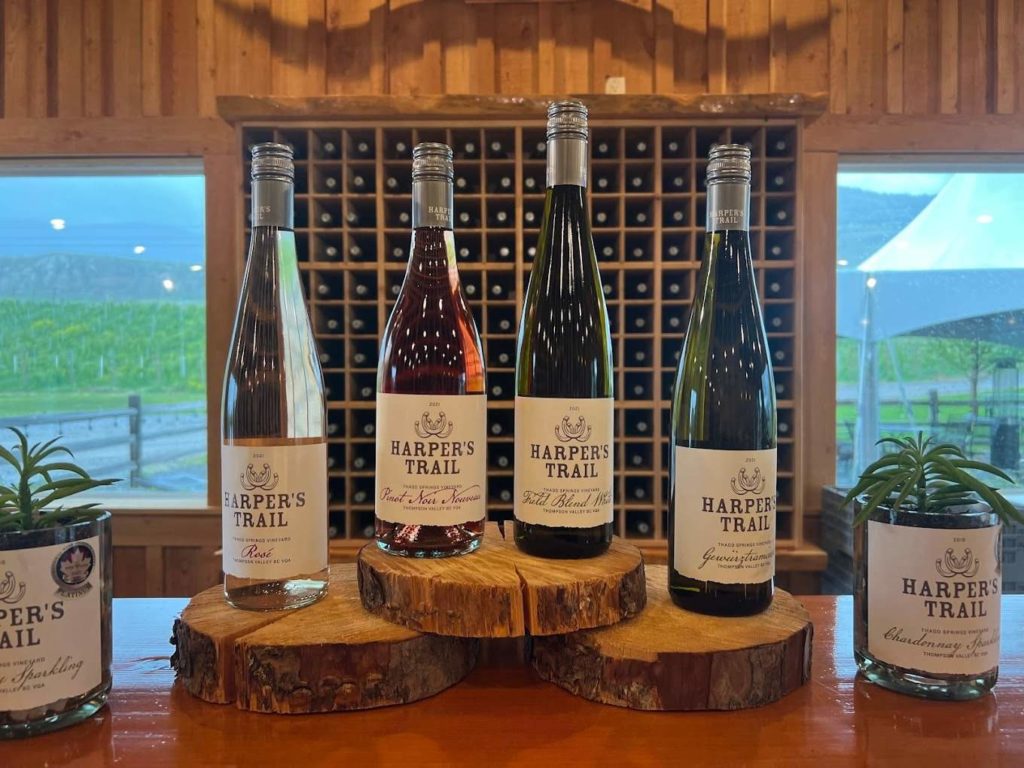 We also went to Sagewood Estate Winery and Monte Creek Ranch Winery, where we did some more wine tasting. In the end, of course, we bought wine from all the wineries we visited and even some cheese and crackers.
3. Vine and Hops Wine and Craft Beer Tours
| | |
| --- | --- |
| RATES | CAD 95 - 195 |
| WEBSITE | https://vineandhops.ca/ |
| ADDRESS | 8284 Sherbrooke St, Vancouver, BC V5X 4E8, Canada |
| CONTACT DETAILS | Phone: +1 778-320-3409 |
| WHERE TO BOOK | Book here |
Did we get drunk during our tour with Vine and Hops? Maybe a little. But it's only because we went to a lot of wineries and they had some of the best wines we've ever tasted!
If we had to pick, our favorite winery from the tour was the Glass House Estate Winery. They had a stunning property with beautiful views, and their wines were exceptional, especially the Chardonnay.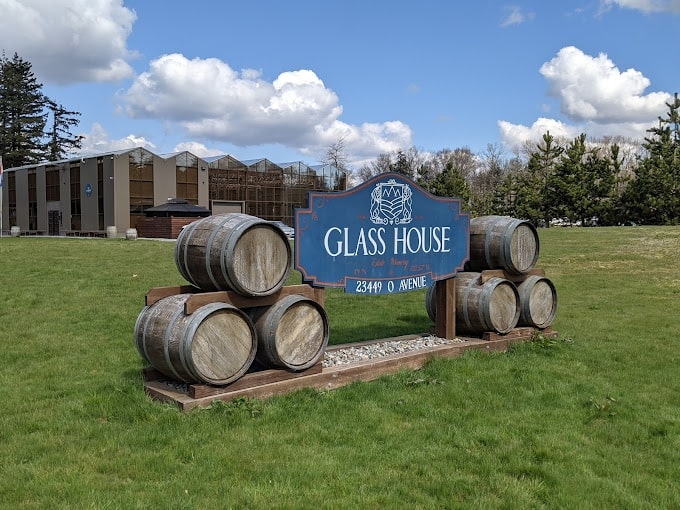 And we may have overindulged in food as we ordered a variety of charcuterie plates so as not to become buzzed before we finish our tour.
We also went to the Covallo Winery, where we got a glimpse of their wine barrels and learned about the wine-making process before we tasted some of their signature blends.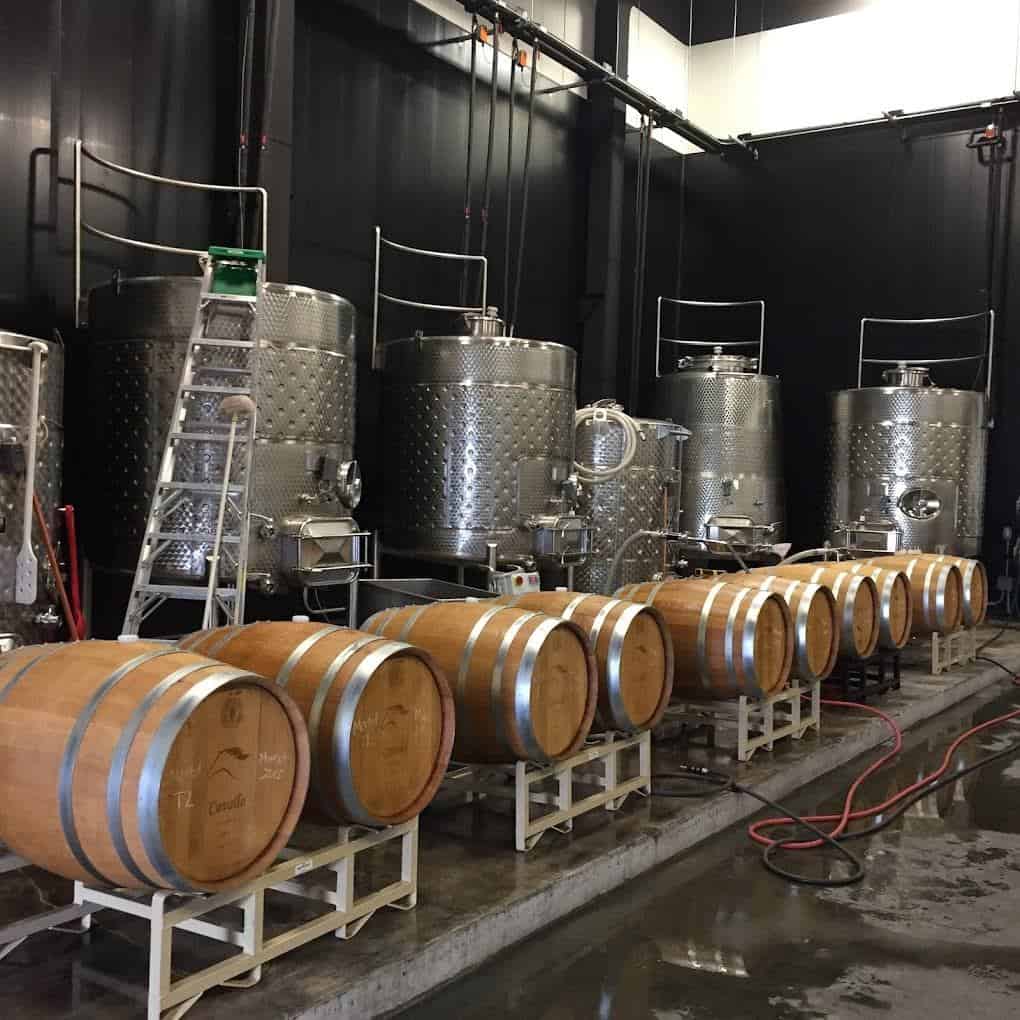 It's safe to say that Vine and Hops Wine and Craft Beer Tours will officially be an annual event for us from now on.
4. Into the Vineyard Inc.
| | |
| --- | --- |
| RATES | CAD 375 |
| WEBSITE | https://www.intothevineyard.com/ |
| ADDRESS | 1807 Maritime Mews Suite 212, Vancouver, BC V6H 3W7, Canada |
| CONTACT DETAILS | Phone: +1 604-629-1173 |
| WHERE TO BOOK | Book here |
We took a Vancouver Wineries Day Tour with Into the Vineyard, Inc. This 8-hour tour started from Granville Island, where we got to visit five wineries, and we were surprised to have come across places in the city that we never knew existed.
First off, we went to Richmond Country Farms & Vines, and we enjoyed the environment. We were surrounded by lush greenery, and they even had live music. It honestly felt like our own secret place as we enjoyed the peaceful ambiance.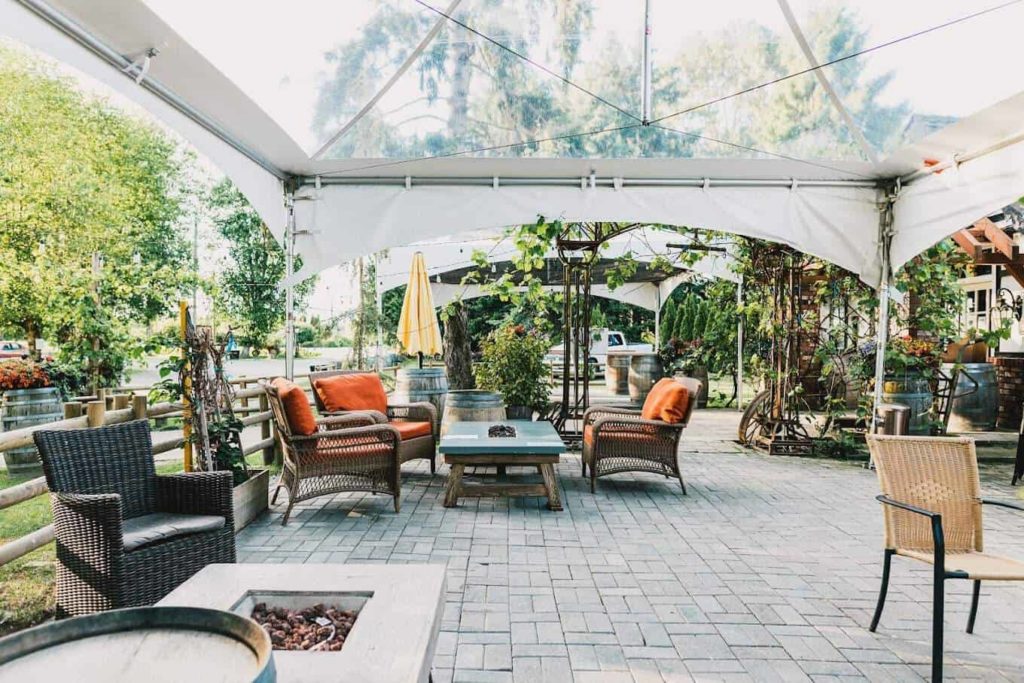 We also liked our visit at the Fort Langley Wine Co. The winery had a great selection of wines, and the vineyard was nothing but abundantly lush grapevines, which made for a beautiful backdrop during our wine tasting experience.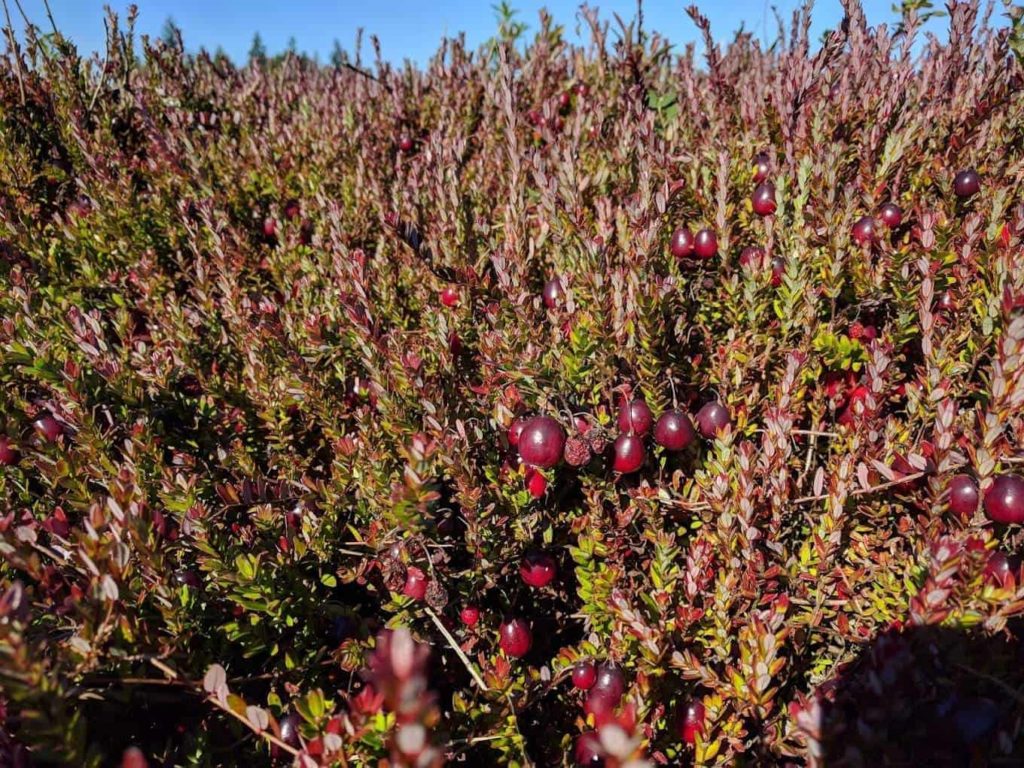 All in all, we were very impressed with the planning and execution, even though it was just a day trip, we felt that we had learned a lot about the winemaking process and enjoyed some truly delicious wines.
5. Wine Tours
| | |
| --- | --- |
| RATES | Contact them for a quote |
| WEBSITE | https://www.wine-tours.ca/ |
| ADDRESS | 1160 Broughton St, Vancouver, BC V6G 2B2, Canada |
| CONTACT DETAILS | Phone: +1 604-727-0950 |
| WHERE TO BOOK | Book here |
Wine Tours took us on an amazing winery tour in Langley, and you know what made this trip extra memorable? Well, we were all riding in a luxurious stretch limo that made us feel like celebrities.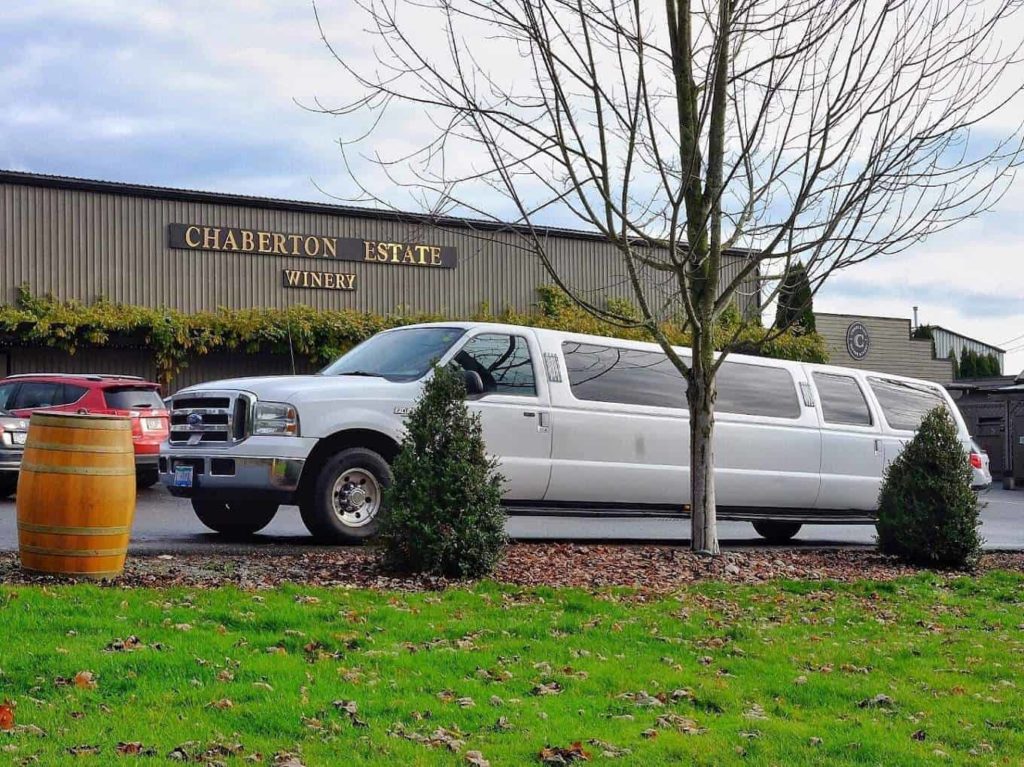 The cherry on top was that our driver was very insightful as he shared with us his knowledge about British Columbia's wineries. We can't tell you, though; you'd have to experience it yourself. But we can tell you about our experience.
Okay, so our first stop was at the Chaberton Estate Winery, where we had the pleasure of tasting some of the finest wines in the region. Though we have to say our favorite was the Chardonnay, and we paired it with mussels and crusty bread.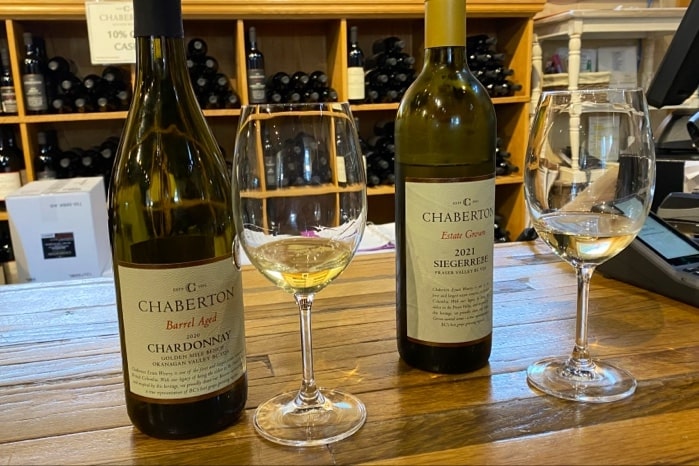 Our next stop was the Township 7 Vineyards. We were most impressed that they grow their grapes in the Okanagan, so their reds have deep, bold flavors.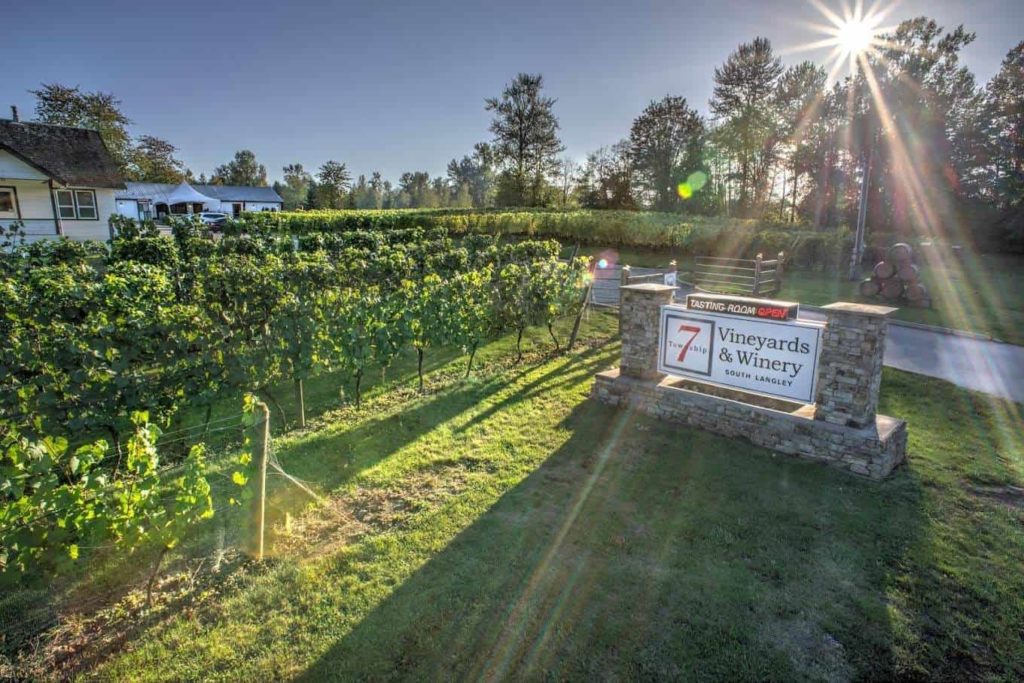 This is a great place to stop if you're looking for a wide selection of white and red wines, as well as wines that lean toward sweetness, dryness, or oakiness.
We also went to a bunch of other wineries, like Backyard Vineyards, Glass House Estate Winery, Festina Lente Estate Winery, Krause Berry Farm & Estate Winery, The Fort Wine Co., Vista D'oro Winery, and The Blackwood Lane Winery
After this tour, we went home with a case of wine and full hearts.
6. Canadian Craft Tours
We decided to go a different route this time and booked a virtual wine tasting session with Canadian Craft Tours.
We know what you're thinking: It's not the same as physically being there, but it was a great way to learn about different wines and regions from the comfort of our own homes. Let us tell you all about it!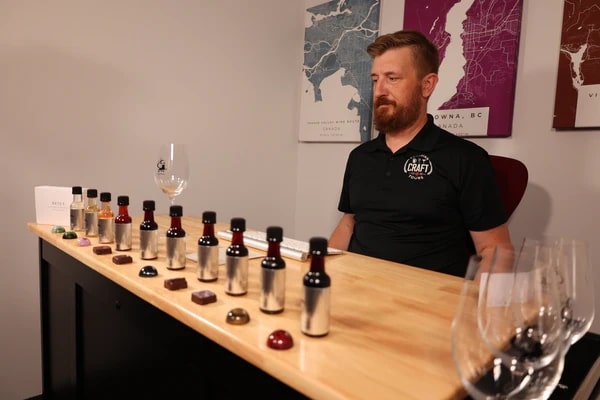 This wine tasting event was hosted by an expert wine guide and the best part about it is they sent out a curated wine box delivered to our door! It's about 6 to 10 wine samplers and it features local wineries.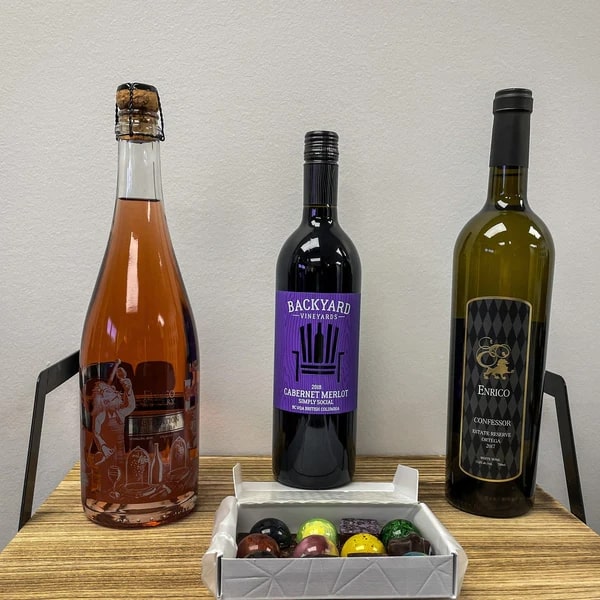 These were just some of our favorites from the box and boy did we devoured each glass. It's interesting because they tell you all about the history of winemaking across North America and you also get to see the winemaking process.
But our favorite has got to be the wine tasting tips and tricks we received from the host, and he also gave us wine pairing advice so we don't make the mistake of pairing a bold red wine with fish or seafood.
7. Lulu Island Winery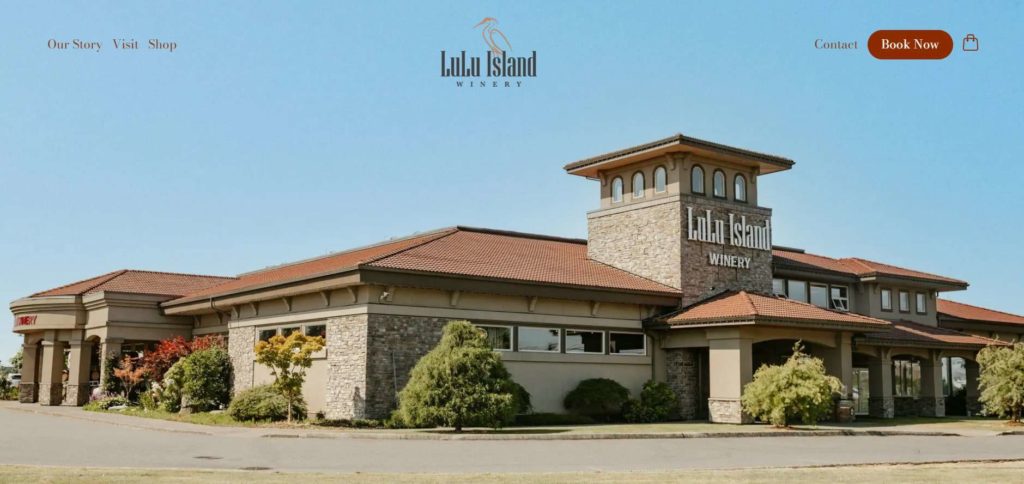 | | |
| --- | --- |
| RATES | CAD 30 - 49 per person |
| WEBSITE | http://www.luluislandwinery.com/ |
| ADDRESS | 16880 Westminster Hwy, Richmond, BC V6V 1A8, Canada |
| CONTACT DETAILS | Phone: +1 604-232-9839 |
| WHERE TO BOOK | Book here |
All we have to say about Lulu Island Winery is their tour guides are educated and witty as we learned a lot about the winemaking process and history of the winery during our visit.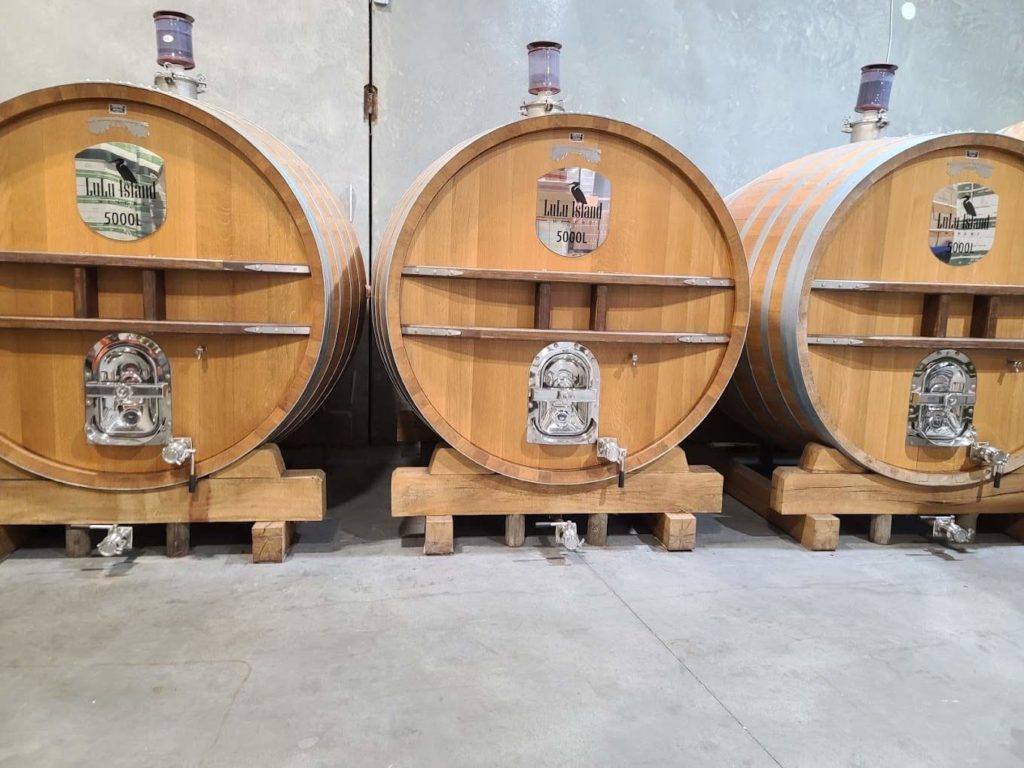 When we entered their vineyard, we were greeted by a beautiful walkway covered in leafy vines. Of course we took a lot of pictures, but we had to stop because we're here for a wine tasting, not a photo shoot as we clearly forgot for a second.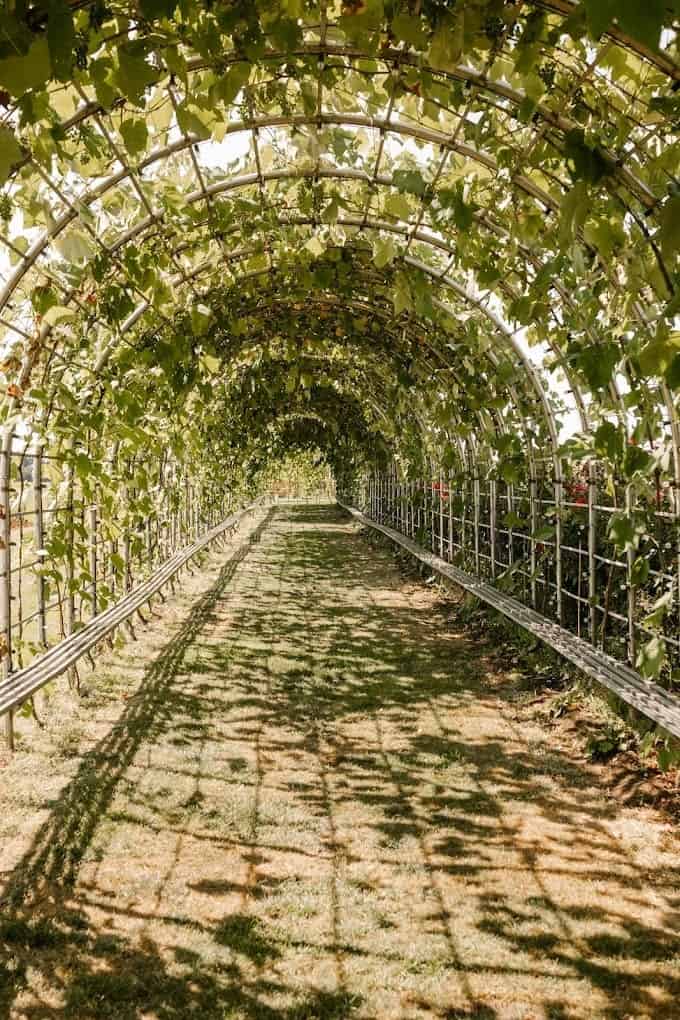 The wine tasting experience itself was quite delightful. We had a taste of their icewine, which was so sweet. The raspberry wine was tarry and the red wine merlot had a strong fruity flavor.
We weren't sure what we loved the most, but there's something about their blueberry wine that kept us coming back for more. The sweetness of the blueberries perfectly balances the acidity of the wine, so naturally we bought two bottles.