Bioluminescence Hotspots on Vancouver Island
Vancouver Island isn't just famous for its breathtaking landscapes; it's also home to an elusive marvel that beats any man made spectacle.
When the nights are darker, our shores transform into a magical light show. It glows in a mesmerizing blue color whenever the waves hit – a scene that looks drawn out of a fairy tale, but is actually caused by a natural phenomenon called bioluminescence.
Before we get started, make sure you're thinking of Vancouver Island and not Vancouver. Then, we'll dive into the science behind this wonder and explain how you can be part of this one-of-a-kind experience.
What is bioluminescence?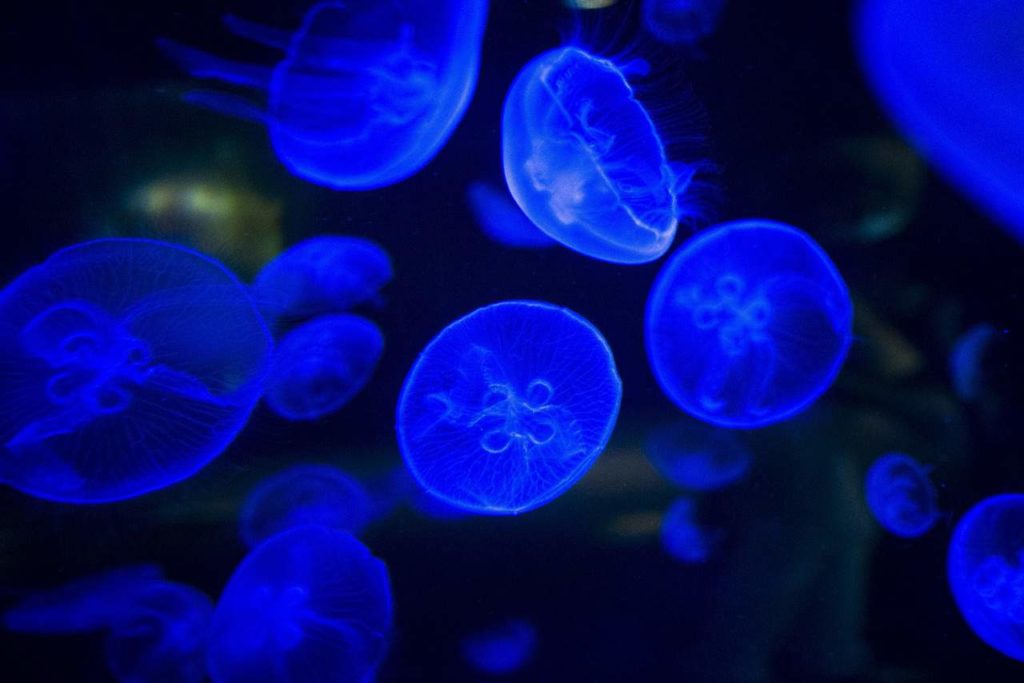 Bioluminescence is the ability of certain organisms, such as jellyfish and sea stars, to produce light. Specifically, the glowing that can be observed on the shorelines is mainly caused by dinoflagellates, a type of marine phytoplankton or algae. 
These single-celled organisms emit light whenever they feel threatened in order to distract predators. So, what humans enjoy as a luminous display is actually a form of nature's remarkable defense mechanisms.
That's why you don't have to submerge your whole body into the water to trigger bioluminescence. Simply dip a toe or toss a rock and the dinoflagellates, floating near the water's surface, will emit a radiant glow.
It beats us how that single-cell body creates all of these wonders. But it looks like all it needs is the presence of three main elements (oxygen, luciferin, and luciferase), and when they combine, the generated energy releases the glow in the dark.
Where can you see bioluminescence on Vancouver Island?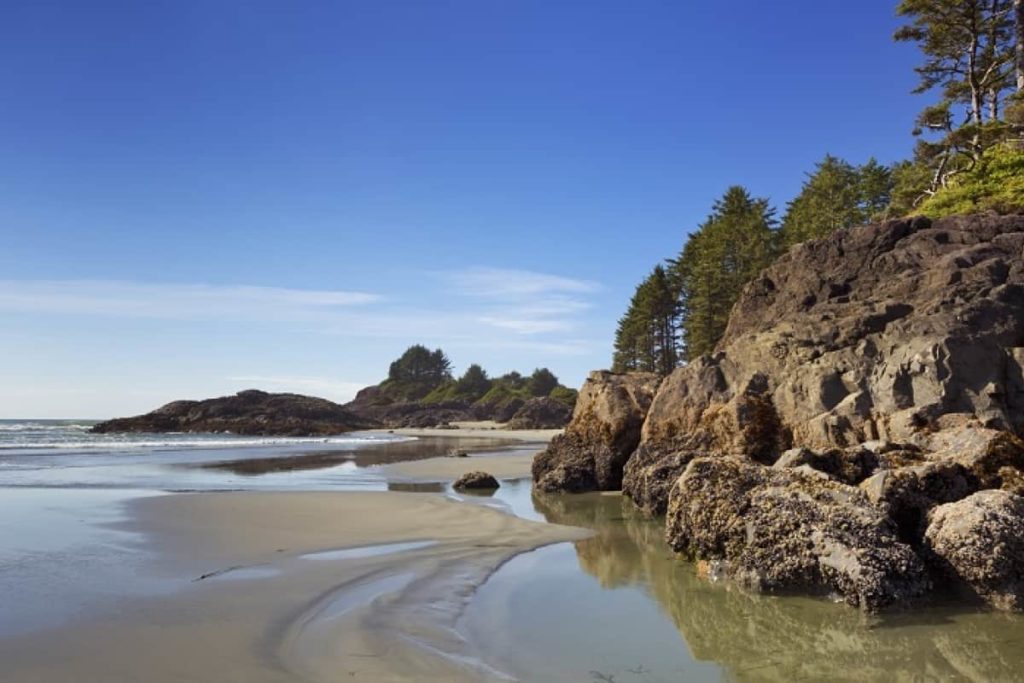 Bioluminescence can be seen on both the east and west coasts of Vancouver Island, but it is hard to say exactly when and where it will occur. Most likely, it will show if there is a high concentration of dinoflagellates and favorable water conditions.
For those eager to witness bioluminescence, staying informed is key. Many enthusiasts turn to online resources or join groups to stay updated on the latest sightings. 
To increase your chances, plan your visit during the summer months, particularly around the days before and after the new moon when the nights are darker. Try your luck at least two hours after sunset when it should be most visible.
West Coast of Vancouver Island
Pachena Bay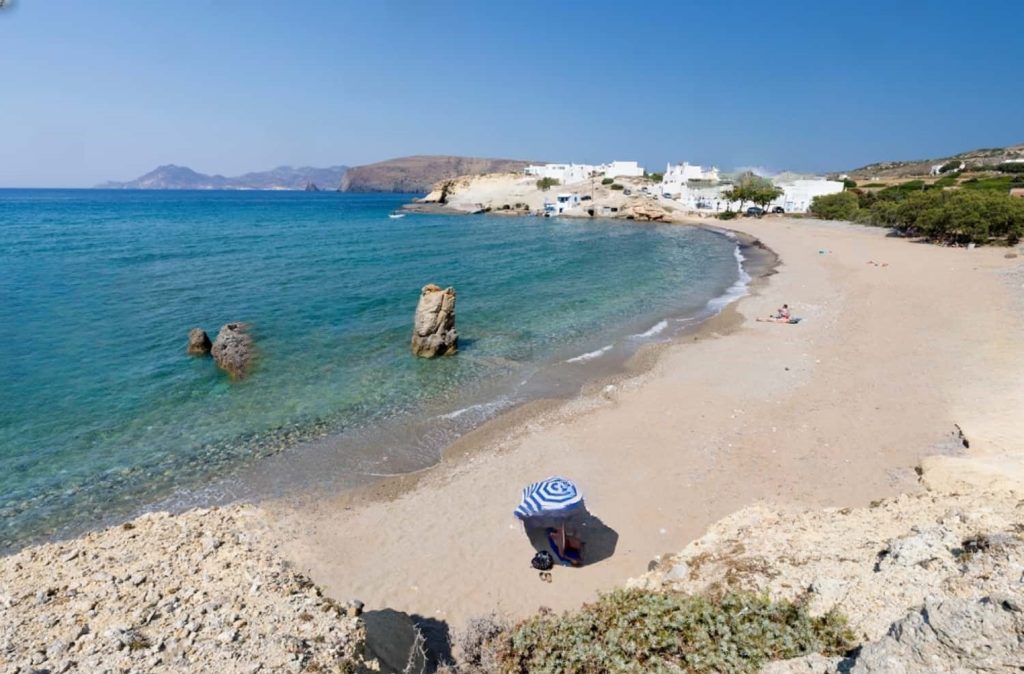 Address: Alberni-Clayoquot, BC
The Pachena Bay is a white sandy beach near the campground run by the Huu-Ay-Aht First Nation people. If you missed the glowing shores, you'd still enjoy the incredible sunsets, marine life like whales and seals, and tide pools forming along the shoreline.
How to get there: You'll spot it around five miles south of Bamfield in Pacific Rim National Park, so if you're driving, the highway signs to Bamfield should be your guide.
By car, it takes approximately 3 hours from Victoria and 1.5 hours from Port Alberni. Regardless of your preferred route, look out for the Pachena Bay turnoff before reaching Bamfield.
The West Coast Trail Express is another convenient option if you're coming from Victoria. If you're near Port Alberni, you can also board the MV Frances Barkley on a Tuesday, Thursday, or Saturday, with departures at 8 A.M. and return trips at 5 P.M.
Chesterman Beach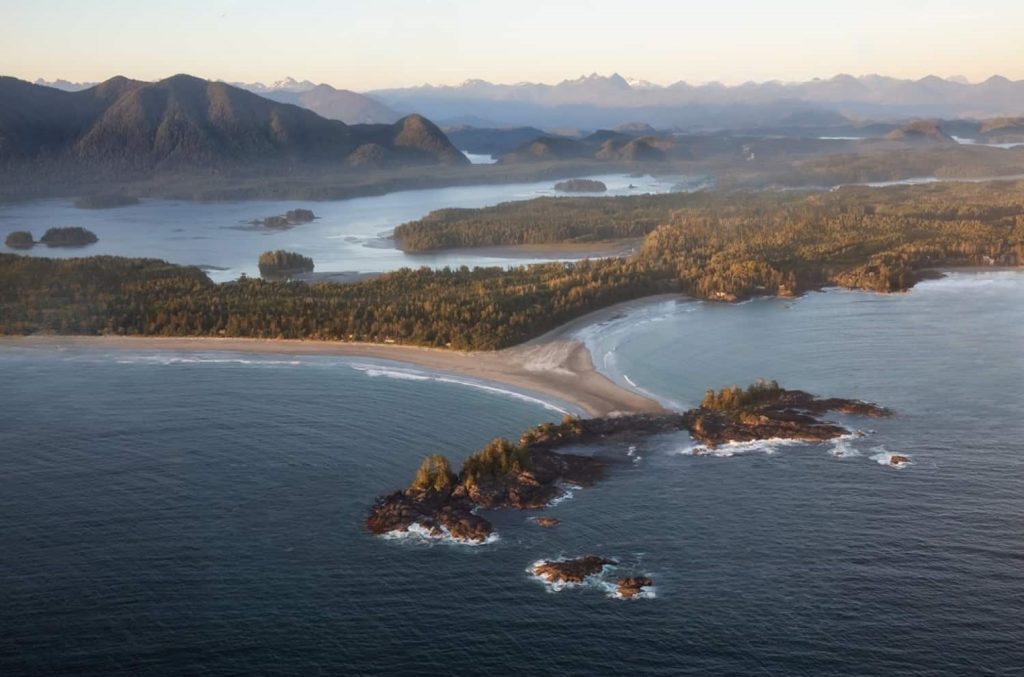 Address: 1369-1377 Chesterman Beach Rd, Tofino, BC V0R
Chesterman Beach is incredibly popular in Tofino that people often refer to it simply as "the beach." In 2016, it was even named by The Guardian as one of the best beaches in the world.
A lot of enthusiasts consider it a prime spot for witnessing bioluminescence. But beyond that, there are other exciting activities like surfing, kayaking, and beachcombing that are worth exploring.
How to get there: If you're coming from Victoria or Nanaimo, you can take a Tofino bus to reach Chesterman Beach. Once you're in Tofino, you can walk for about an hour to get to the beach or ride a taxi for seven minutes.
To reach Chesterman Beach by car, head towards Tofino. From there, go south on the Pacific Rim Highway (Highway 4) and look for the street signs for Chesterman Road (leading to South Chesterman) or Lynn Road (leading to North Chesterman).
There aren't any explicit signs for the beach, so make sure to keep an eye on the street signs to avoid getting lost!
Tonquin Beach
Address: Tofino, BC V0R 0A4, Canada
Tonquin Beach is reopening, so prepare to visit if you're looking for a charming and lesser-known sandy beach near Tofino. 
While it doesn't have fire pits or picnic tables, you'll love the white sand and the dramatic cliffs that make the setting beautiful. Add to that the flashes of blue at night and this place can be magnificent.
How to get there: When entering Tofino, follow the main street until you reach the last stop sign in the town center. Then, take First Street, take a right when you get to Arnet Street, and then, find your way to Tonquin Park Road.
The parking area is limited, though. So, consider taking the Tofino Bus and then walking through the Tonquin Trail. The entrances at the end of Tonquin Park Road and near the Tofino Community Hall both lead to the rainforests and into the beach.
East Coast of Vancouver Island
Cowichan Bay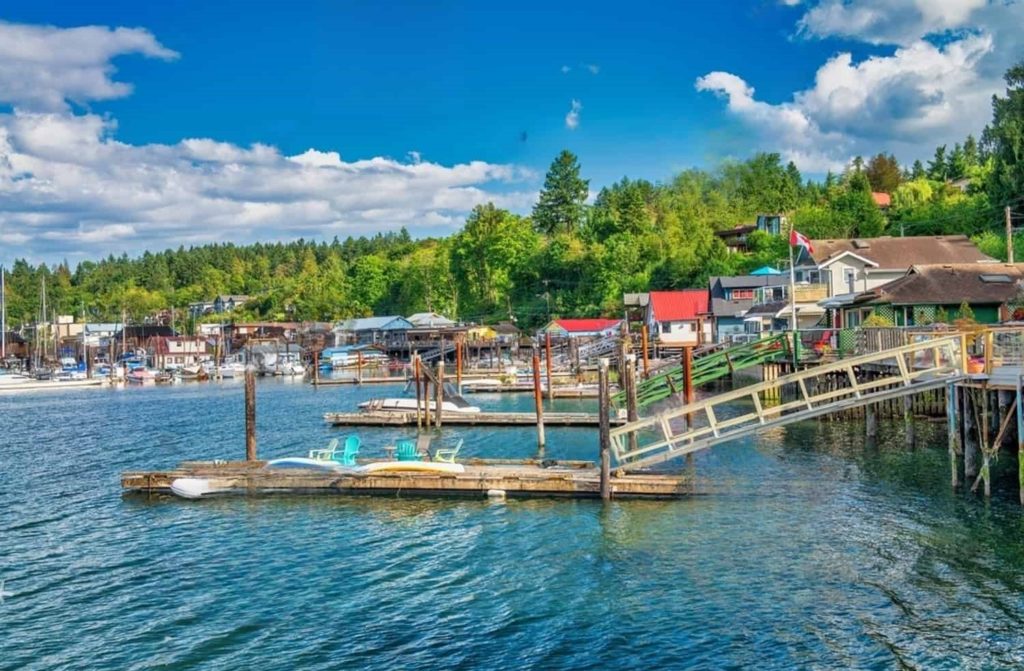 Bioluminescence sightings are less common in this area compared to other parts of Vancouver Island. But hey, "less common" doesn't mean "not at all."
On its own, Cowichan Bay also offers so much. You can indulge in their seafood, soak up the scenery filled with marine life, and get to know their artisan community – still a win-win even if the dinoflagellates don't show off!
How to get there: There are clear markers to Cowichan Bay on the Island Highway, so whether you're coming from Victoria or Nanaimo, you'll get to the beach in just about an hour's drive. If you prefer public transit, though, you can take the BC Transit.
Rathtrevor Beach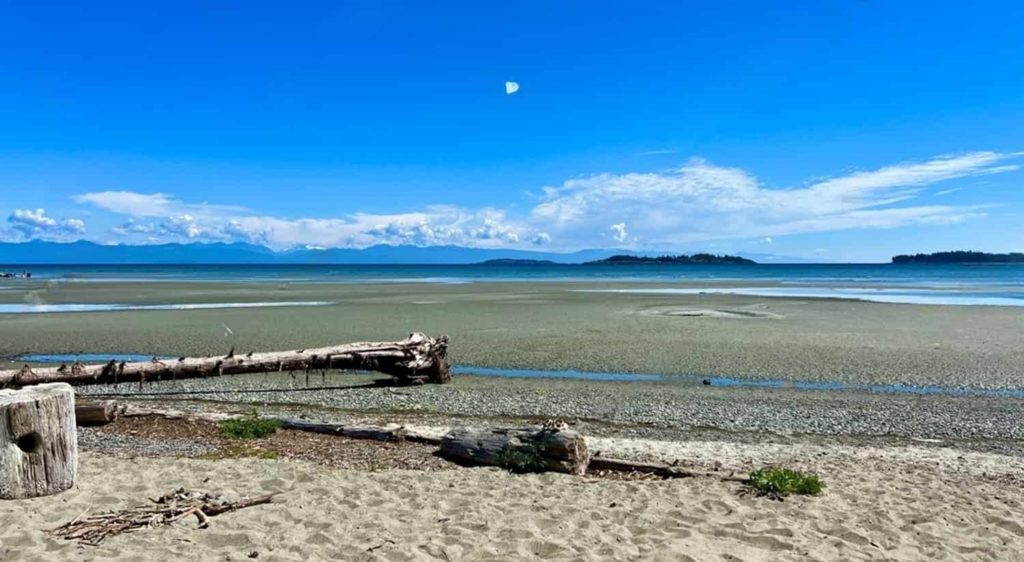 Address: 1240 Rath Rd, Parksville, BC V9P 2E2
Rathtrevor Beach can compete as the most beautiful place on Vancouver Island. Located in the Central Vancouver Island area, it has the most stunning views and access to diverse wildlife like deer and migratory birds.
Among bioluminescence enthusiasts, Rathtrevor Beach is also very popular. Maybe partly because of the sightings, Rathtrevor Beach Park gets filled with campers during the summer, so placing a reservation wouldn't be a bad idea.
How to get there: Rathtrevor Beach is situated just three kilometers south of Parksville on Highway 19A, close to the communities of Nanaimo, Parksville, and Qualicum. 
To reach Rathtrevor beach, simply take Exit 51 from the Inland Island Highway (Highway 19) and follow the signs that will lead you to the beach.
If you prefer using public transit, you can take BC Transit's Line 50 from Nanaimo and then transfer to Line 91, which will bring you within walking distance of the beach in approximately 26 minutes.
Qualicum Bay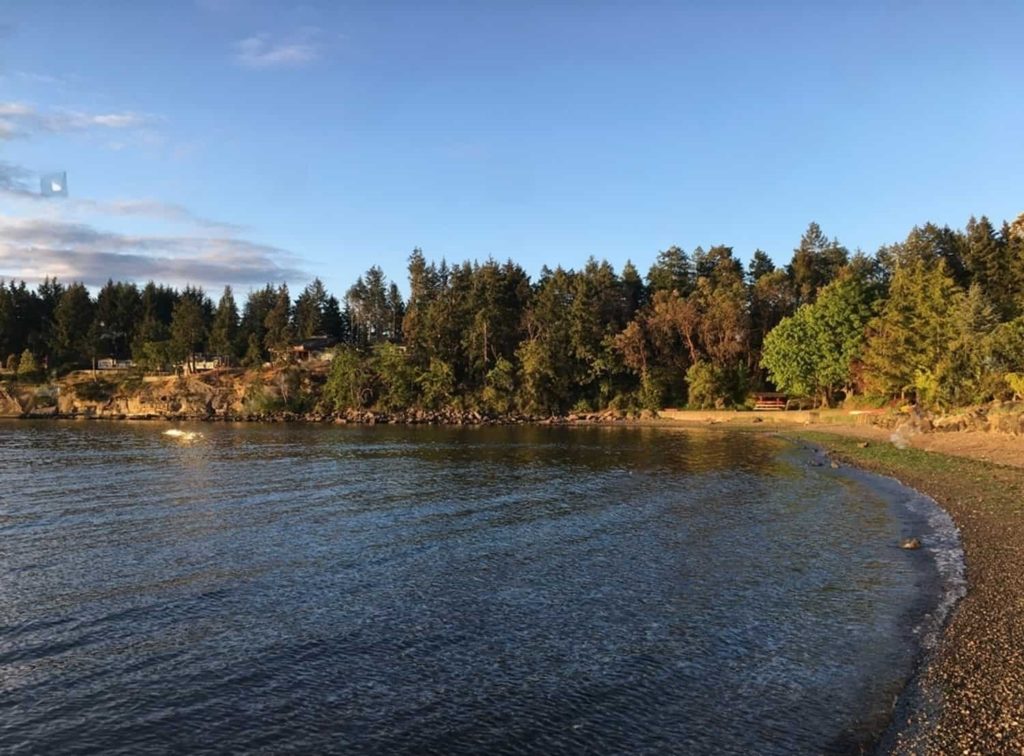 Address: 107 – 425 Stanford Ave E, Parksville, BC V9P 1V9
Qualicum Bay in Lighthouse Country is a delightful seaside community with an expansive beach and lots of marine life to explore.
Bioluminescence is often observed in the area, but you can also go for a swim in daylight, search for treasures along the shore, or soak up the stunning views of Georgia Strait while feasting on clams and oysters.
How to get there: You can take either Highway 19A or the parallel Island Highway 19. If you're coming from Courtenay or Campbell River, you should see the Island Highway running alongside Qualicum Bay for a good part of the journey.
From Victoria, you have to drive north on Highway 1 and exit on Highway 19. From Tofino, follow Highway 4 and reach Rathtrevor Beach in approximately 2.5 hours.
These beaches have been known to occasionally dazzle visitors with bioluminescent displays, especially during periods when glow-in-the-dark critters thrive in higher concentrations.
Tips for Spotting Bioluminescence on Vancouver Island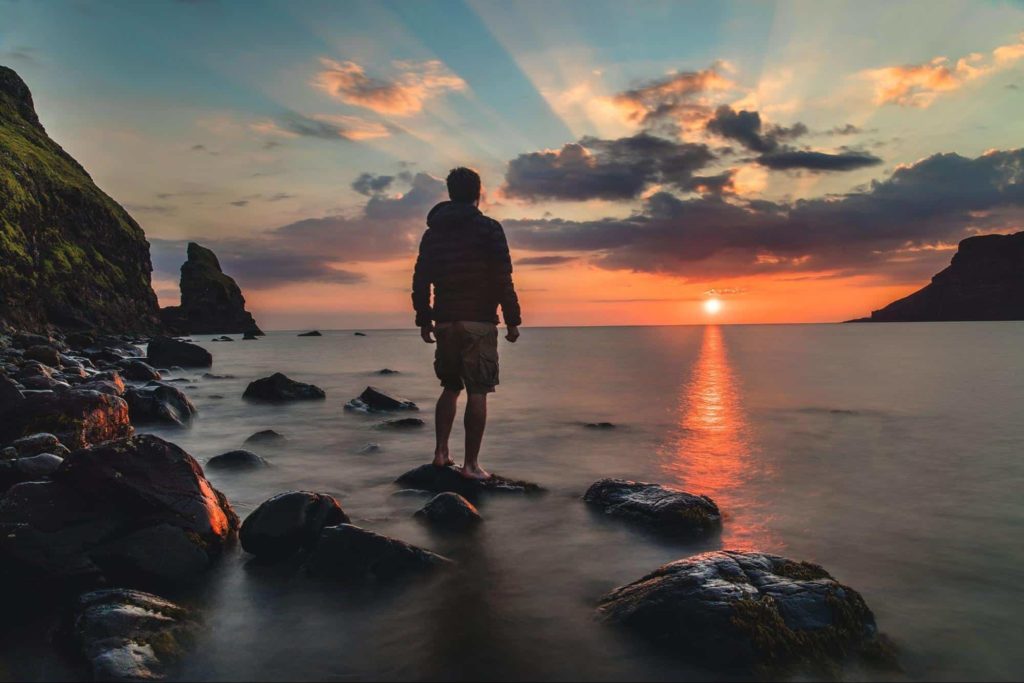 Let your eyesight adjust to the dark. The farther you are from city lights, the better your chances of spotting bioluminescence. But take your time and allow your vision to adapt before searching for that magical glow.
Observe your surroundings. It's easy to spot flashes of blue when everything's really dark. Still, you may have better luck by moving around and closely observing the waters.
Consider joining tours focused on bioluminescence. For example, Paddle West Kayaking offers night tours in Tofino during August and September, where knowledgeable guides can help you make the most of your search.
Keep your cool. Let nature surprise you. And even if you don't witness this elusive glow, keep your adventurous spirit alive and enjoy your trip!