The 15 Best Digital Marketing Agencies in Vancouver
If you're a business owner or a budding entrepreneur it's important to have good publicity. So, to help out, we've gathered a list of the best digital marketing agencies in Vancouver.
On this list, we'll cover each agency's background, pros and cons, as well as other important bits of info you need.
The Best Digital Marketing Agencies in Vancouver
Now that you have an idea of how much you may need to invest, it's time to see which marketing agency is right for you.
1. WebSuitable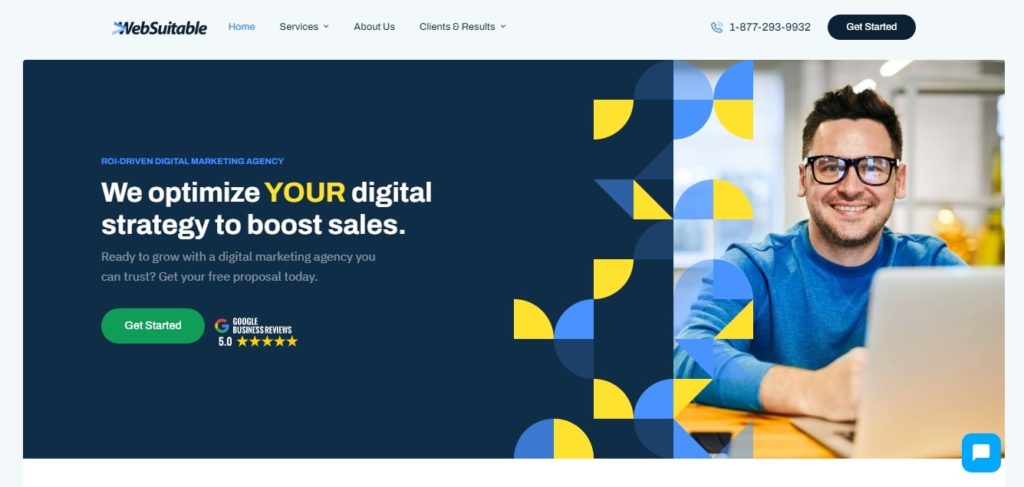 If you're looking for top-quality Digital Marketing company in Vancouver, look no further than WebSuitable. Our top choice for the best web design & digital marketing agency in Vancouver, they offer a wide range of services that are designed to help your business elevate and scale.
WebSuitable is a growth-focused agency that helps established businesses dial-in their message, streamline their sales process, and maximize revenue.
From Vancouver SEO services to web design, social media & paid advertising, they have the experience and expertise to help your business blast out of obscurity and reach new heights.
One of the things that set WebSuitable apart from the competition is its use of proven strategies, scalable systems, and a deep understanding of psychology and human behaviours to amplify the impact of digital marketing campaigns.
If you're looking for digital marketing services that get results, WebSuitable is a perfect choice. Contact them today to learn more about their services and how they can help your business grow.
Customer Reviews
Here are some reviews from their clients:
"Working with the team at WebSuitable has been a fantastic experience. They continue to be an asset to our digital marketing team." – Kaytie L.
"The best web agency I've ever worked with. They carried out highly complex projects for us with pristine client service, they have always delivered beyond expectations." – Laura F.
2. Devebyte Marketing Inc.
Devebyte is not your typical digital marketing firm in Vancouver.
They are driven to push smart digital marketing to new heights.
This is supported by them constantly learning the most recent online marketing approaches and tactics from knowledge centers around the world, as well as relentlessly pursuing optimization and improvement for you – because you have more important things to do.
When a client contacts them, they make certain that they work on both the front-end and back-end of your website in order to maximize your company's online potential – a creative digital presence that connects your customers to the brilliance of your brand. They will fight alongside you to win your upcoming online marketing battles.
They are concerned with both the return on investment and the outcomes. They ensure that nothing gets in the way of you perfecting your business.
Customer Reviews
Devebyte Marketing Inc. never fails to please their clients as seen on their reviews:
"Devebyte has always been professional and accommodating when helping with our digital marketing. From website, SEO, digital media displays, etc. they really do it all! Highly recommend" – Shane Deol
"I Highly recommend Devebyte. Danny and his team went above and beyond to help with my website development and marketing strategies. They were available whenever I needed them." – Andrea Poblete
"Extremely professional with exceptional customer service." – Fara Armanieh
3. dNOVO Group
dNOVO Group is a digital marketing agency that specializes in assisting law firms, dental clinics, and other service-based businesses in building a stronger online presence and increasing client interaction and attractiveness. Capable of welcoming clients 24 hours a day, seven days a week, they have since become one of the industry's leading figures, offering entire 360-degree online marketing and web design services.
We found their services to be highly flexible while also being geared to support site visits from clients regardless of the device through which they view the website.
Clients may be confident that the suggestions and action plans they provide following a thorough consultation will result in exceptional results and increased client reach and involvement upon the launch of the aforementioned marketing strategy and website.
Another feature that we believe distinguishes them is their advisory board of professionals from various industries and disciplines, to which clients may seek advice and be confident that the online solutions they provide have been thoroughly verified and screened by these experts.
Overall, with their wide experience as seen in their portfolio and equally experienced specialists on the job, we highly suggest them for a smooth and responsive procedure with them in creating optimal results for any organization they handle.
Customer Reviews
Here are some reviews from their clients:
"Working with dNOVO Group made me realize how important it is to have a solid marketing team on your side when growing your business… it was a game changer decision to have them on board!" – Emanuele Pezzillo
"I must say working with the team at dNOVO is an absolute pleasure. They are responsive, always available, and truly aim to not only fill checkmarks but make sure both the website and the marketing campaign brings ROI." – Dan Kilma
4. Nexus Global Marketing Group
Nexus is a company with tons of experience in the digital marketing field. They have successfully completed over 3500 projects and catered to 375 clients all over the globe.
The agency owes its success to its massive team and affordable service rates. There is little this company cannot accomplish with its 250 team members.
This company also offers marketing packages for any size business as a means to ensure budget-friendly pricing. As proof of their effective work, Nexus proudly displays its projects through an interactive web portfolio.
These previous projects include interactive websites, comprehensive ad videos, and even social media marketing. This wide area of experience makes Nexus a dependable source of digital marketing and optimization.
Customer Reviews
Nexus delivers excellent work that leaves a lasting impression on all its clients:
"My business hired Nexus Global Marketing Group to do our online marketing campaign. We are impressed with their work. They deliver results as we have been getting increases in client leads. They are highly motivated to deliver on your campaign. I highly recommend Nexus Global Marketing!" – Viv R.
"My experience with this marketing company was superb. The staff was very friendly and helpful. Under Steve's leadership, They brought us more than satisfactory results. Definitely renewing our contract with them. Best Marketing Agency in Vancouver BC." – Dave H.
5. Think Profits.com Inc
This agency has been shaping consumer interest since 1996. Over the years, Think Profits has grown and mastered its digital craft.
Today this company shares this growth with its clients by bringing businesses to the forefront of consumer traffic. This is all accomplished through expertly managed search engine optimization and alluring creative design.
For clients who need more comprehensive marketing assistance, the company offers full marketing packages. All of these packages include multiple marketing strategies and services for a convenient price.
These marketing plans range from the bronze plan at $3,749/month all the way up to the platinum plan, which goes for $8,499/month. Generally, the plans include customer support, blog writing, SEO, PPC, and social media posting.
Each plan differs slightly with the degree of marketing support and services available. But ultimately, all of them are optimized to increase consumer traffic for your business.
Customer Reviews
Many clients absolutely love this company's ability to optimize search engine results:
"The Think Profits team and in particular David have done a great job of making very successful marketing recommendations and allowing us as a firm to discuss our goals and needs, and from that input to fine-tune what has become an excellent marketing program. Full marks to the TP team for not just listening to our instructions but developing a very successful website and related advertisements." – Gary T.
"I highly recommend Think Profits! They are professional, knowledgeable and communicative. Working with Shawn and his team has been a great experience and I look forward to working with them in the future. Thank you so much for your assistance with our SEO and digital marketing!" – Cheryl V.
6. Soulpepper Digital Marketing
Soulpepper is a group of digital growth strategists who strive to help businesses adapt to the new virtual market. They do this by offering a host of services including search engine optimization, conversion rate optimization, and web development.
This company retains an edge over other agencies thanks to its status as a Premier Google Partner. In essence, this is recognition awarded by Google to highly adept advertising companies.
Because they are highly recognized, Soulpepper is trusted by many notable brands including Palladium, OBEY, INDOCHINO, and many more. Although the company caters to many name brands, small businesses can also benefit from basic services.
One such service is Soulpepper's analytics and reporting process, which makes use of their data gathering and interpretation skills. These folks interpret your business's performance with numbers to help you make the best decisions.
Customer Reviews
Here's what clients had to say about Soulpepper's reliable services
"Sean and the team at Soul Pepper set up a great-looking website (adlawappraisals.com), helped with SEO and SEM, and were quick to answer questions and solve problems when they arose. I would highly recommend this group if you are looking to get noticed online and increase your lead generation." – Adam L.
"Great team to work with. Lucas provided weekly updates and was available to chat when I needed him. The team geared our advertising to our target market and the results showed well." – Guita Y.
7. My Loud Speaker Marketing
My Loud Speaker Marketing is built around the constant need for evolving communication between customers and businesses. These folks keep brands in the digital spotlight by creating modern designs and targeting the right audiences.
This agency is composed of young, tech-savvy individuals with extensive experience in web design. They are also well-suited to social media posting due to their familiarity with channels such as Facebook, Instagram, Twitter, and Pinterest.
Above everything, this company thrives by helping old and new businesses transfer their presence into the digital market. They excel at this because they can efficiently capture and digitize the essence of a client's business.
Customer Reviews
This company has garnered rave reviews from a number of clients, here are a few for your reference:
"A great team to have on your side. Extremely knowledgeable, strategic, creative, and responsive. They are constantly reviewing the plan to see how they can improve their marketing for my clients. They go over and beyond what they are contracted to do." – Gloria S
"Not just good, but EXCELLENT creative strategy work from concept to execution. It's hard to find a marketing agency in Vancouver that does real research with the target market before they start showing logos and design concepts. Worth every penny in the marketing budget and beyond. No wonder they are award-winning!!" – Jaclyn C.
8. Marwick Marketing
Marwick is yet another marketing agency with a penchant for helping businesses boom. These folks live and work with a single belief, "To gain true perfection and to beat the rest of the competition, sometimes you have to go that extra mile".
They put this to practice by focusing solely on search optimization and Google ads. As a result, Marwick has become a Premier Google Partner and even a Bing Solutions Partner.
As further recognition of this agency's prowess, they have been ranked among the top 20 fastest-growing companies in British Columbia. Naturally, this accelerated growth also shows in Marwick's many clients.
All in all, this company has the utmost confidence in its ability to help its partners grow. That's why they've even created a video detailing their success with Great Canadian Oil Change.
Customer Reviews
Marwick's amazing Google ads have helped countless clients with their businesses:
"Five stars for the professional team at Marwick! Customer-focused, innovative, driven team. Superior graphic design team, insightful SEO, and PPC group who work hard for their clients. Top SEO firm. Cut above the rest!" – Graham W.
"This is hands down the best marketing team that I have ever worked with. They take time to listen, they prioritize your care and the future of your business. They think outside the box and cover aspects of marketing and business that won't occur to the average business owner. They are accessible, knowledgeable, and give solid results." – Trish M.
9. Idea Rebel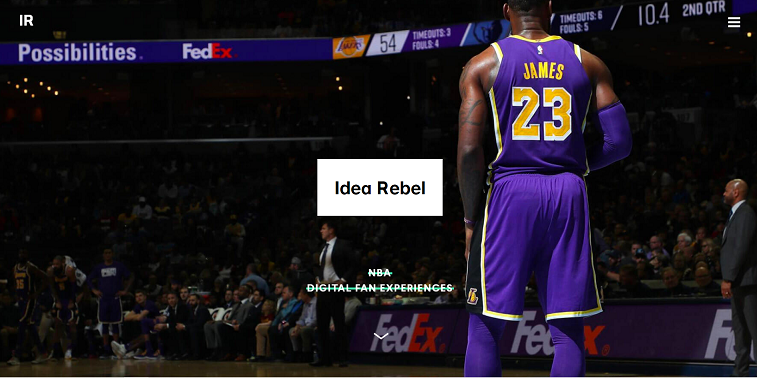 Idea Rebel is a full-service digital agency in Vancouver, specializing in consumer-centric digital experiences.
Silo-free thinking informs everything they do. Their process still starts with strategy, but their ability to deliver winning work is powered by brand, data, and user experience integration, irrespective of the medium.
They're more than just a creative agency. Working with existing and evolving technology stacks, their in-house delivery teams have a deep understanding of business tech, from Mobile, eCommerce, CRM, ERP, and CMS to email and social media.
Their multi-disciplinary teams also share the same collaborative office space, constantly exchanging ideas, consulting on decisions and analyzing evolving user expectations. It's how they successfully produce forward-thinking digital products for some of the world's top brands – from the first 360-degree app for BMW to the full eCommerce UX and Redesign of Roots.
Customer Reviews
Here's what past clients have to say about them:
"Idea Rebel has been revolutionizing the Canadian digital marketing landscape for many years — largely due to their big ideas, innovative approaches, and excellent client service. I highly recommend them to anyone looking to stand out from the crowd and have a lot of fun with some amazing people along the way."
"I Have been working with this Vancouver Digital Agency for years. Idea Rebel has been in Vancouver / Gastown the entire time and their office is stunning. Right on Water Street, one of the most beautiful places. I would strongly recommend this team for your web design, app development and digital marketing needs. My company started working with them our our new Ecomm redesign and have since engaged with them on all of our marketing. Nice work Idea Rebel."
10. North Beach Agency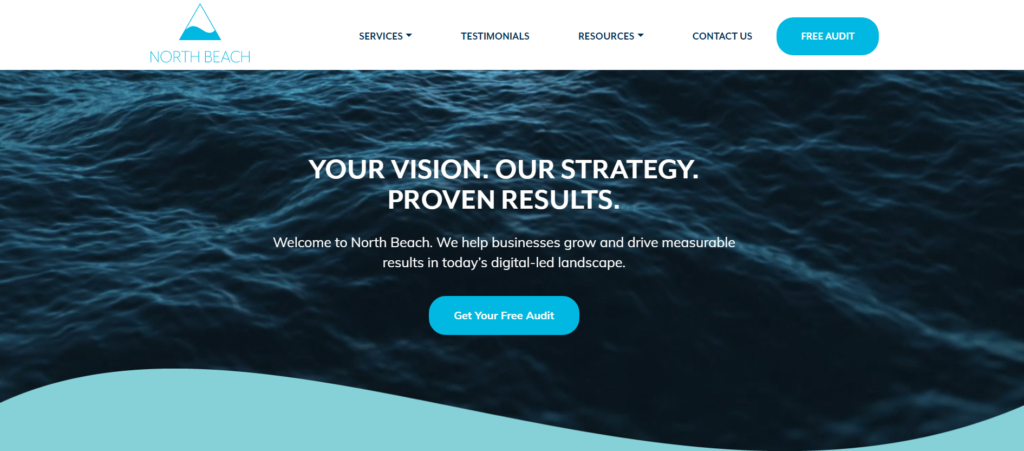 North Beach Agency is not just your average marketing agency. They create partnerships based on driving results and providing education for a variety of media solutions and are never satisfied with average results
Their team of marketing agency experts are based out of Vancouver, Canada and offer services for client partners in North America and worldwide. They provide services covering all areas needed for success in the world of traditional and digital marketing.
One of their most unique services is podcast production. Not many companies offer this due to the complexity and difficulty level it has.
Unlike other companies, their company is filled by young and innovative minds. Their team likes to take calculated risks that they analyze the pros and cons of to ensure that they achieve the best possible outcome every time.
Customer Reviews
Here's what past clients have to say about them:
"The team at North Beach Agency is always honest and thoughtful with their marketing and strategy recommendations. They take the time to understand the needs of their clients and are easy to work with. We have worked with the North Beach team for years and I can honestly say that Rob has become one of my closest friends outside of our working relationship."
11. Optimized Web Media Marketing
Marketing plays a huge factor in owning a company. Without this, your business may not grow and remain stagnant.
With Optimized Web Media Marketing's services, they will help your business promote its products and services that fit a specific target audience and increase traffic to your website. What's even better is that they can provide you assistance in different social media channels such as Facebook, Twitter, Pinterest, and so much more.
In talking about branding, do not fret because their team members care about vital it is in representing your unique brand. In comparison to others, they are consistent in the typography they use, palette, and appearance.
With a presentable brand, you will get the chance to build trust with your potential customers. Which can also help you rank well on Google's search engine.
Customer Reviews
Here are a few reviews left by their past customers:
" I have worked with Optimized Webmedia Marketing since the start of the year. Since starting to work with them, we have seen a significant increase in sales through our PPC campaigns. The team is great to work with, they are always professional, very detailed and always deliver work on time. Highly recommend!" – Jelena Radinovic
" Working with Donald & the whole Optimized Webmedia Marketing team has been such a great experience. We have tried many SEO companies in the past and always felt like the industry was just out to take our money. Working with Donald changed our entire view, it's all about finding the right team that not only knows their stuff but values our business. We found that in Optimized Webmedia Marketing. So thrilled to be working with them over the past two years. We're getting SO MANY leads now that we're not able to reply to them all. What an amazing problem to have. We are beyond grateful to the whole Optimized Webmedia Marketing team. They really are changing our lives and helping us land massive projects. HIGHLY RECOMMEND!" – Josh Park
12. Phoenix
Looking for a web designer in Vancouver? Perfect because with Phoenix's services, they can absolutely help you boost your online presence!
They are a multidisciplinary digital marketing agency with the capability of effectively communicating your message through any medium. What's great about them is that they are more than a service and solutions provider.
We love how they aim to be partners with every client they have by thoroughly understanding their vision, goals, and landscape. Which in return, will really help you become even more remarkable in your industry.
What makes them stand out is the fact that they give their 100% focus on clients and their projects rather than the office politics of running a digital marketing agency.
13. Flywheel Digital
Flywheel Digital is a digital marketing agency that specializes in creating self-reinforcing business outcomes for enterprises online. They aim to provide businesses with the freedom to grow and flourish and finish with sound results as well.
The agency employs professionals who have been certified and quoted in some international marketing publications. Clients also have a chance to work with digital marketing experts worldwide due to the company's deep bench of connections in the industry.
From Analytical services to Conversion services, all their services are sustainable to ensure that clients be able to reproduce and recreate strategies for their businesses. Furthermore, their services are flexible and transparent to help clients not only achieve their desired results for the business but also learn what happens behind the scenes.
They have served a wide range of industry leaders and disruptors such as Juniper and Lighthouse Labs which showcases the agency's adaptability when it comes to different variations of companies. Their technical expertise extends to producing creative solutions for businesses but lacks information if it includes content creation as well.
While the website features straightforward information, they lack price ranges and packages that could help clients get started on their digital marketing journey. An online consultation or quotation could also be in place to help clients easily book their schedules online as well.
Customer Reviews
Here are some reviews from their clients:
"Working with Flywheel, we grew from a $2M run rate to over $7M & they were a key partner in that growth. They are professionals through and through and always displayed the highest quality work." – Jason Yee
"Partnering with Flywheel to drive our content and technical SEO strategy has been instrumental to our growth at Force by Mojio. Despite being startup in a highly crowded B2B space, we consistently see MoM growth in our organic conversions and key metrics. Beyond their technical expertise, everyone at Flywheel has been wonderful to work with. As far as agencies go, they're the dream." – Joni Taisey
14. Popcorn
The Popcorn team is made up of one-of-a-kind individuals who are all a little different, a little strange, and a lot curious wherein they are a Vancouver-based digital marketing and public relations (PR) firm that serves businesses and brands in North America (Canada and the United States), Europe, Asia, and Australia.
They are skilled strategists, writers, artists, performers, academics, and creatives who value our culture and diversity as well as all points of view. They also draw on a large network of creative professionals and vendors who are experts in their fields to ensure that you have the best team possible for your company.
They are a results-driven agency that takes pride in developing campaigns that produce business results. Popcorn was founded on the idea that marketing could be both refreshing and effective. Even after hundreds of clients and successful campaigns, they're still breaking the rules and putting people first.
The Popcorn team believes that everything else is logistics; marketing begins and ends with the human connection. They develop a strategy based on your brand's goals and strengths, tailor messaging to be appealing to your target audience, and determine which channels will best deliver your message. They have the expertise to help your brand thrive in this ever-changing media landscape, whether it's through Google search, influencer marketing, social media, or public relations.
Why have so many brands placed their marketing efforts in the hands of Popcorn? Because they keep their promises. At its most effective, digital marketing raises brand awareness, fosters trust, converts eyeballs into loyal customers, and, of course, increases revenue.
Customer Reviews
Here are some reviews from their clients:
"Popcorn puts people first. In marketing…with strategies that are tailored to the target audience. In client relationships…with processes that integrate with the company's in-house team. In their own organization…with transparent leadership. My time at Popcorn as a digital strategist made a significant impact on my career. It was my first time working at an agency so I had no idea that this level of diversity, inclusion, and genuine care for employees was absolutely not the status quo. If you're looking to work at an agency that won't reduce you to just a cog in the wheel, go Popcorn. And if you're looking to work with a digital marketing agency that doesn't treat your company as "just another client", go Popcorn. They're good people and they're good at what they do." – Natalia Sanyal
"Erin at Popcorn was a delight to work together with as a creator! Very clear & fair rate and contract, great communication. Worked within a time frame that gave very reasonable turnaround time as well. One of my best experiences working with an agency on a digital brand promotion." – Briana White
15. Hammerhead
Another recommendation we have for digital marketing agencies is Code Hammerhead.
Code Hammerhead specializes in strategic web design and development that creates Digital Strategies, Websites and eCommerce Systems to help businesses achieve their goals.
We like that they have a range of digital marketing services that they provide. This way, clients don't need to work with many other companies for different services—they can get most of them with Code Hammerhead.
They've also shared their approach and we think it's excellent. They begin with getting to know the business, and then define the project scope based on what they've gathered.
Then they use the defined strategy to design the project. Following this, they move on to development, and lastly, they proceed with delivery, measurement and iteration.
We think it's an efficient and logical process that you might also like!
To add, we also like how their approach highlights being strategic to ensure results.
Altogether, we think that Code Hammerhead is an excellent choice.
FAQs About Digital Marketing
---
That concludes our list of the best digital marketing agencies in Vancouver. Now you've got all the information you need to select a marketing company.
All that's left to do now is to choose the company that best suits your business. If you need more help choosing a web designer for your brand, be sure to check out our list of the best web design companies in Vancouver.