Can I cut down a tree in Vancouver?
Yeah, we've all been there. You've got a tree that's blocking your beautifully-made patio, or you can't seem to see the road outside your fences anymore, so you want it cut down.
Well, slow down, my friend. We recently found out that you can't just decide to cut down a tree in Vancouver. There are rules, and we're here to tell you all about them.
Can I cut a tree down in Vancouver?
You cannot cut down a tree in Vancouver with a diameter exceeding 20 centimeters and a height of 1.4 meters without obtaining a tree removal permit as mandated by the Protection of Trees By-Law 9958.
You would also need to hire an arborist who can assess the tree's health as they would need to submit a report to the City of Vancouver regarding the tree's status, environmental and construction impact, and many more.
1. The Protection of Trees By-Law 9958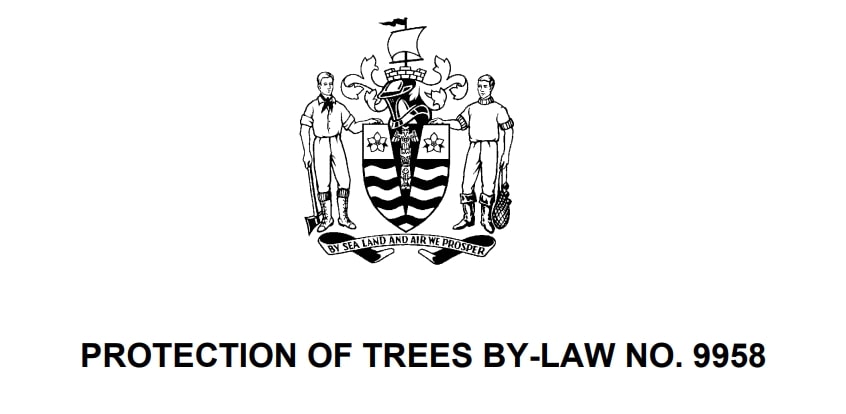 Let's talk about the Protection of Trees By-Law 9958. As of June 21st, 2022, you can't simply go ahead and remove a tree on private property with a diameter over 20 centimeters and a height of 1.4 meters. Even if it's your private property.
So, what exactly are the key provisions in this bylaw? First up, what you have to know is that this bylaw emphasizes tree preservation, so you're going to need a tree permit.
If you're planning to renovate or build any kind of infrastructure, you'll need to prepare a tree protection plan. You need to protect the trees on the land you're planning to build on, like with protective fencing or maybe a root preservation plan.
And lastly, if the tree or trees really need to be removed, you have to replace them by replanting trees or contributing to a tree replacement fund to support reforestation efforts in the city.
2. You Need to Get a Tree Removal Permit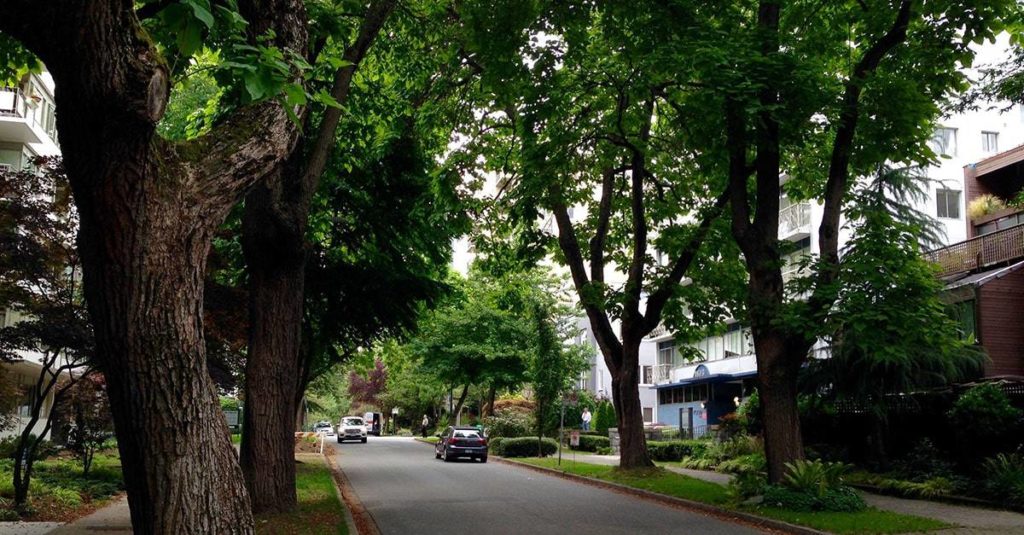 Now, how exactly do you go about getting that permit? Well, the first step is to register and submit an application on the City of Vancouver's website. 
Before you go on ahead and fill up that application, there are a few documents you'll need to gather.
First and foremost, you'll need a site plan that provides a clear overview of the existing buildings, streets, lanes, trees to be retained or removed, and the intended location of replacement tree(s).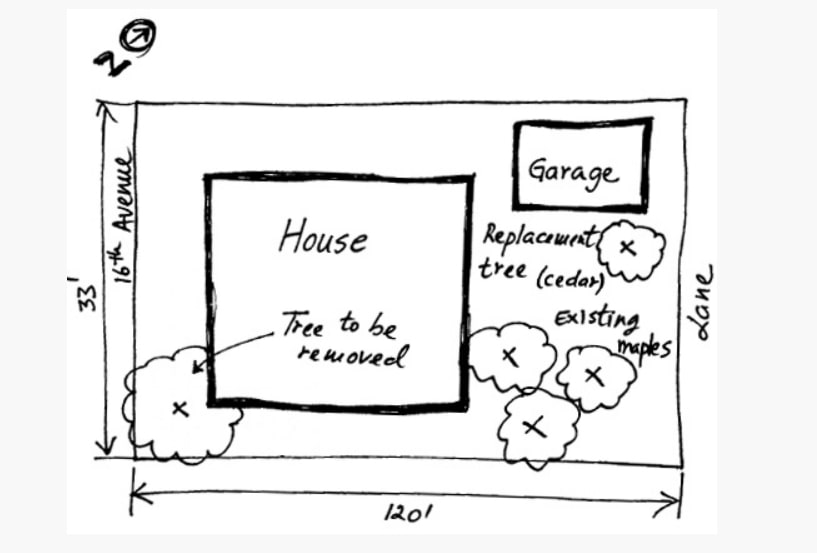 Next, if you're applying for the permit on behalf of the property owner, you'll need to obtain an original, signed letter of authorization from the owner. If the tree straddles property lines, you'll also need a written letter of consent from the other owner.
If the tree you wish to remove is situated on strata property, then you'll require a written letter of consent from the president or vice-president of the strata council.
| | |
| --- | --- |
| First tree requested for removal in a 12-month period | CAD 96 |
| Each additional tree requested for removal in the same 12-month period | CAD 276 |
Data from the City of Vancouver via https://vancouver.ca/
Additionally, you're going to have to pay tree removal fees and once you have all these documents in order, you can now proceed to the next step, which is hiring an arborist!
3. You Need to Hire an Arborist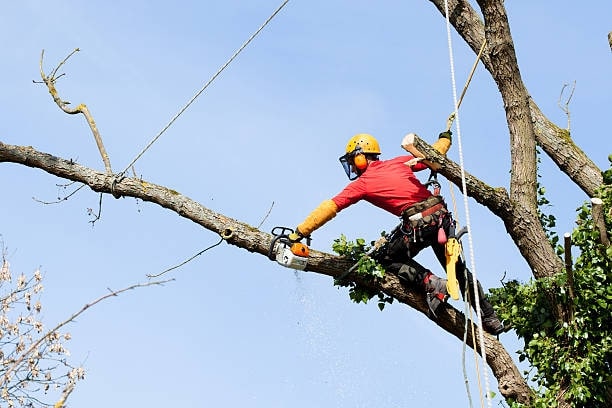 We know what you're thinking. Why do we need to hire an arborist to get a tree removed? Well, these professionals offer tree services such as tree removal!
Just be sure to hire an arborist who has received certification from the International Society of Arboriculture (ISA). In fact, when it comes to obtaining a tree removal permit in the City of Vancouver, having an arborist report is also a requirement.
The report needs to consider the tree's health, structural integrity, and any potential risks it may pose. Here's an example if you're curious.
Once this is done, you can now submit your application! However, note that once your request has been granted, it may include a requirement for you to plant a replacement tree so keep an eye out for that.
What is an arborist and what do they do?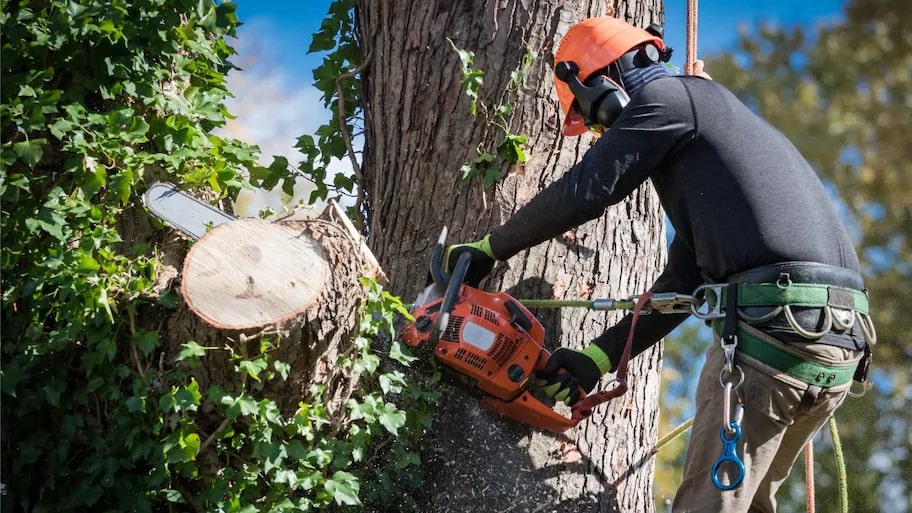 An arborist is a professional that focuses on planting, caring, and diagnosing trees. These tree specialists are trained to properly maintain trees for public safety and the tree's health.
So what exactly do these tree carers do? Well, you'd be surprised to know that arborists actually have a wide variety of job roles. Check out the table below for a list of the type of arborists.
| TITLE | SKILLS |
| --- | --- |
| Practicing Arborists | Pruning, Planting, Removal, Pesticide Application, and Fertilization |
| ISA Certified Arborists | Planting, Pruning, Soil Management, Species Identification, Safe Work Practices, Tree Biology, Diagnosis and Treatment, Tree Protection, and Tree Risk Management |
| Consulting Arborists | Tree Care Recommendations, Value Appraisals, Risk Assessments, Expert Witness Testimony, and Litigation Support Services for attorneys, insurance Companies, homeowners, and property managers |
| Tree Risk Assessment Qualification (TRAQ) | Tree Risk Assessment, Health Care, Removal, Root Development, and Fertilization |
Data from the Experts and Tree Renewal via https://www.experts.com/ and https://treenewal.com/
Now that you know the different types of arborists, we suppose it's a good idea to remind you once again that what you need is the ISA Certified Arborist, alright?
When do you need an arborist?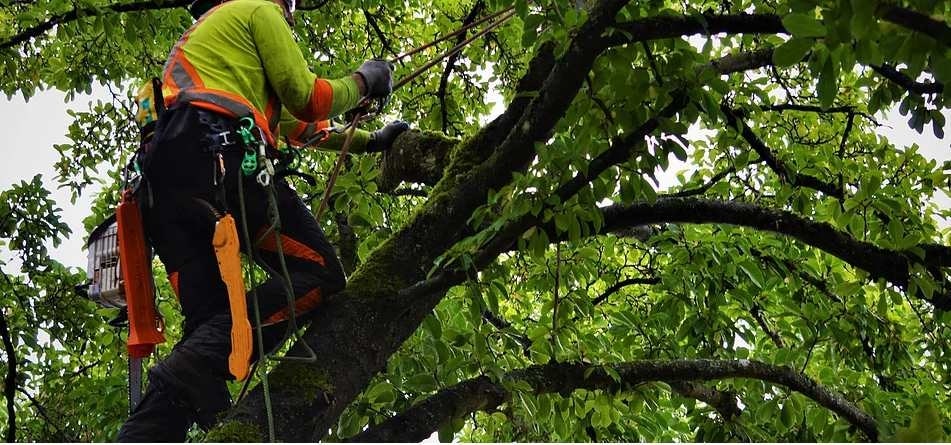 While there are a lot of ways to take care of trees on your own, sometimes trees require special attention from a professional. So how do you know when it's time to call an arborist? Well, we can think of a few reasons why.
If there are broken and hanging limbs: arborists can remove these safely for you and assess the tree's health.
If you see fungus or mushroom on the base of your tree: this is a sign of decay so have it checked right away!
If there's an insect infestation: arborists can treat your tree(s) to drive away these pests
If you're noticing discoloration: this may indicate nutrient deficiency in trees
If your tree is dead:arborists are able to remove your dead tree(s), and they're also able to produce an arborist report required by the city to have it removed
When it comes to tree care, it's natural to face challenges. So when you're in doubt, don't be ashamed to call in the big guns and consult with an arborist.
How much does an arborist cost in Vancouver BC?
On average, you can expect to pay between CAD 750 – 4,000 for tree removal services. This price range depends on a number of factors such as the size of the tree, hazards and obstacles in the property, and the type of machinery required.