Is Coal Harbour a good place to live?
So you're thinking of moving to this picturesque waterfront neighborhood, huh? Well, Coal Harbour is definitely the perfect place if you're looking for a peaceful spot that's close enough to the hustle and bustle of the city.
But we understand why you might have some questions; after all, moving to a whole new place can be quite intimidating. So if you need reasons why moving to Coal Harbour is worth it, then keep reading, as we've come up with a few to convince ya.
Is Coal Harbour a good area to live in?
Coal Harbour is a good place to live because it's safe, close to downtown, has stable property prices, is easily accessible by public transportation, and has excellent school options.
The neighbourhood also has easy access to healthcare services, is very walkable, has many popular events, has a high median income, a low unemployment rate, and an abundance of dining options.
It's one if the safest areas in Vancouver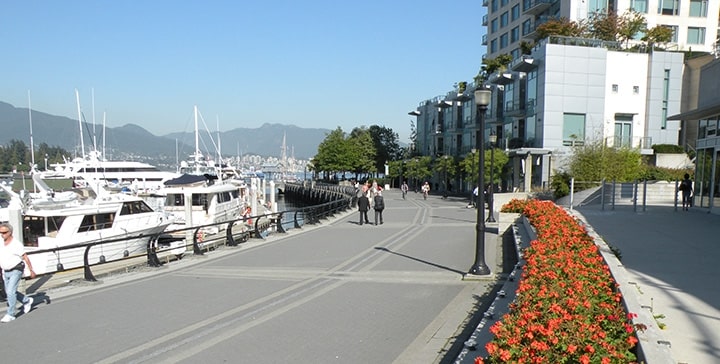 Coal Harbour crime rates are 14% lower than the Vancouver average and 25% lower than the average in British Columbia.
Its surrounding neighborhoods, West End, Downtown, Gastown, and the Stanley Park Seawall, are also known to have low crime rates, so it's no surprise that Coal Harbour has also become a safe and secure area for residents and visitors alike.
The table below is 2022 data on the number of reported crime incidents in some Vancouver neighborhoods.
| NEIGHBORHOOD | REPORTED CRIME INCIDENTS |
| --- | --- |
| Arbutus Ridge | 330 |
| Central Business District | 11,235 |
| Dunbar - Southlands | 307 |
| Fairview | 1,606 |
| Grandview - Woodland | 1,525 |
| Renfrew - Collingwood | 2,301 |
| Kitsilano | 1,146 |
| Stanley Park | 71 |
| West End | 2,006 |
| West Point Grey | 231 |
Data from VPD via https://vpd.ca/
Note that while reported crime incidents on the West End are relatively high, they're still significantly lower compared to other neighborhoods such as the Central Business District and Renfrew – Collingwood.
It's close to most things in DT Vancouver
Coal Harbour is close to most things you'd want in DT. It's 10 minutes away from Robson, 20 from the West End, and around 10 to 15 minutes away from the downtown shopping core.
First up, you have Stanley Park, which is only a 15-minute walk and a 5-minute bike ride via the seawall. Here you can bike around Vancouver's largest and best-known park or go visit the famous totem poles!
Next up is Canada Place, which is just a short 10-minute walk from Coal Harbour. From there, you can easily access the iconic waterfront promenade and watch cruise ships sailing in and out of the harbor. 
You also have the Burrard Inlet, which is a popular spot for kayaking and paddleboarding. But if you prefer sunbathing, English Bay Beach and Sunset Beach are just a quick 10-minute drive from Coal Harbour.
Property prices will always be good in Coal Harbour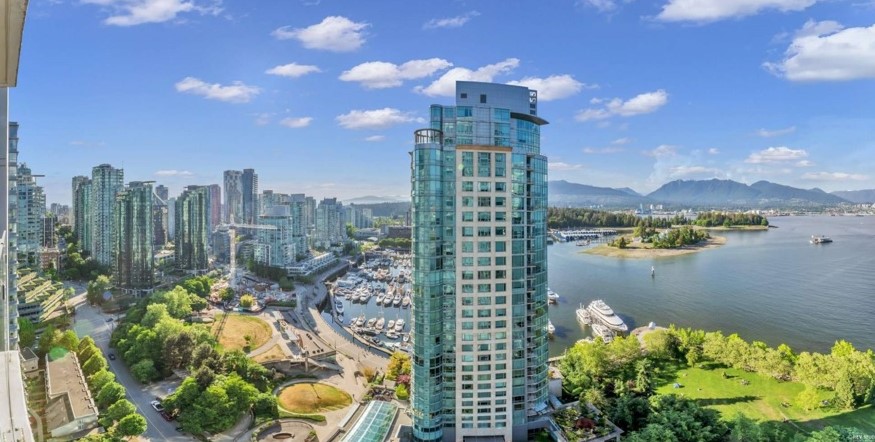 The boundaries of Coal Harbour are relatively small, so if you're buying a home or condo here, expect that it's always in excellent proximity to all of downtown Vancouver.
The neighborhood is right on the waterfront of the Burrard Inlet, and you also have Stanley Park, so homeowners are given an unobstructed view of the waterfront, Vancouver skyline, and North Shore Mountains.
If you want to go to Whistler, Vancouver Island, the Gulf Islands, or the Sunshine Coast, you can take the Seaplane from right in front of the Vancouver Convention Centre, which is only a 7-minute walk away.
Because of this, home and condo owners are guaranteed a great return on their investment as the location offers easy access to popular tourist destinations and transportation options.
Housing is a bit expensive here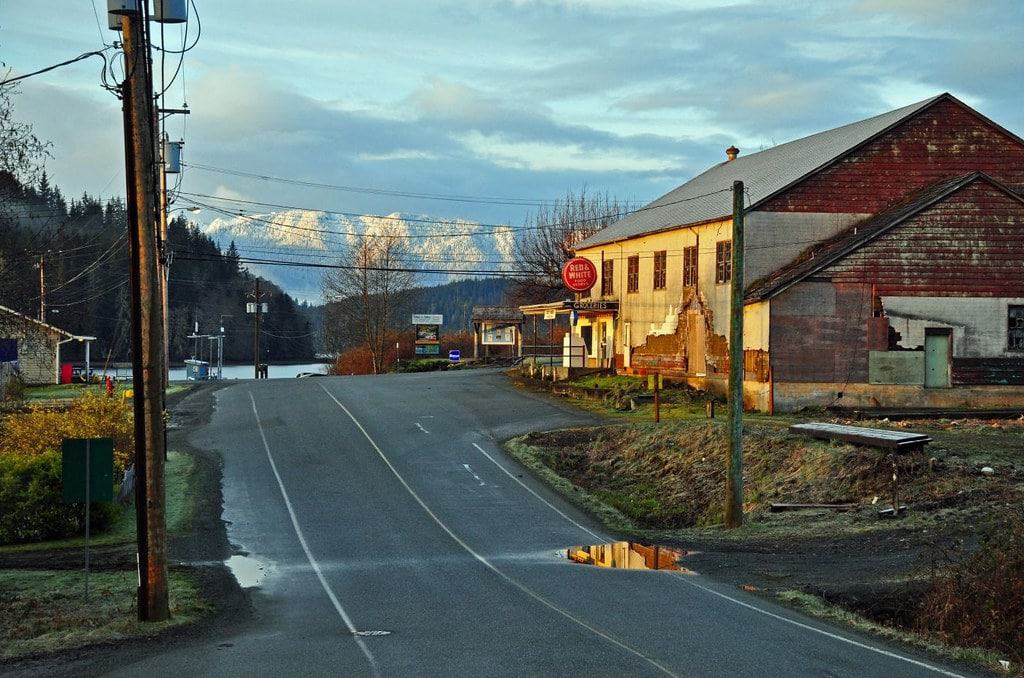 While property prices in Coal Harbour will always be high, it's no surprise that housing is a little bit expensive. In fact, it's the fourth most valuable neighbourhood in Vancouver, according to the assessment authority list.
In 2020, the most expensive Vancouver condo was sold in Coal Harbour, mounting to $11 million for the penthouse suite at the Carina condo building along West Cordova street.
| CONDO UNIT TYPE | AVERAGE PRICE |
| --- | --- |
| Studio  | $485,000 |
| 1-bedroom | $936,000 |
| 2-bedroom | $2,100,000 |
| 3-bedroom | $2,200,000 |
Data from Zolo via https://www.zolo.ca/
The median listing price for a home in Coal Harbour is $1,790,000. Kitsilano, Mt. Pleasant, West End, and Downtown Vancouver are among the most popular neighborhoods.
Look at the table below to see how these neighborhoods' average home prices compare to other parts of the city.
| Area | Average Home Price |
| --- | --- |
| Downtown Vancouver | CAD 1.2 million -  2.5 million |
| Kitsilano | CAD 1.6 million - 3.5 million |
| Mount Pleasant | CAD 1.3 million - 2.5 million |
| East Vancouver | CAD 1 million to 1.8 million |
| West Vancouver | CAD 2.5 million - 6 million |
Data from Redfin and Zillow via https://www.redfin.com/ and https://www.zillow.com/
It's accessible to Vancouver's public transit system
Another fantastic fact about Coal Harbour is that it is accessible via public transit. First off, the neighborhood is close to the Burrard Station Skytrain, which provides easy access to downtown Vancouver and other parts of the city.
There are also several bus routes that pass through Coal Harbour, Georgia, and Burrard such as the Metrotown Station, British Properties, and Caulfield. These bus routes connect the neighborhood to different districts in the city.
The Seaplane Terminal in front of the Vancouver Convention Centre is also accessible from Coal Harbour.
It offers excellent school options
Don't let Coal Harbour's small size fool you—this neighbourhood has over 92 elementary schools and 18 high schools.
All the public schools in and around Coal Harbour are part of the Vancouver School Board (VSB), and they provide a wide range of programmes, such as French Immersion, Mandarin, Inter Baccalaureate, and an excellent ESL programme.
Coal Harbour is also only a 20-minute drive away from the University of British Columbia, and a train or bus ride away from the Simon Fraser University.
You get easy access to health care services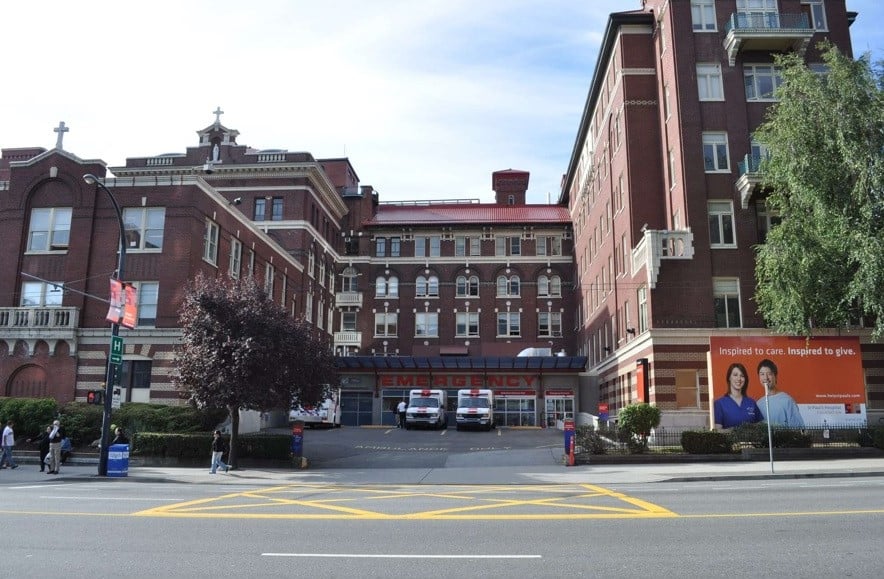 Coal Harbour is also home to numerous hospitals and clinics in case of any medical emergencies or healthcare needs. You have St. Paul's Hospital on Burrard Street, Coal Harbour Medical Clinic on Bute, and Mount Saint Joseph Hospital on Prince Edward Street.
For dental care, you can consider M2 Dental along the Coal Harbour Seawall. They offer dental cleanings, restorations, and implants. Then along Georgia Street is the Coal Harbour Eye Centre, which offers specialized eye care services.
Additionally, there are several pharmacies conveniently located in Coal Harbour, such as Shoppers Drug Mart and Harbourside Pharmachoice, ensuring easy access to medications and health products.
The neighborhood is very walkable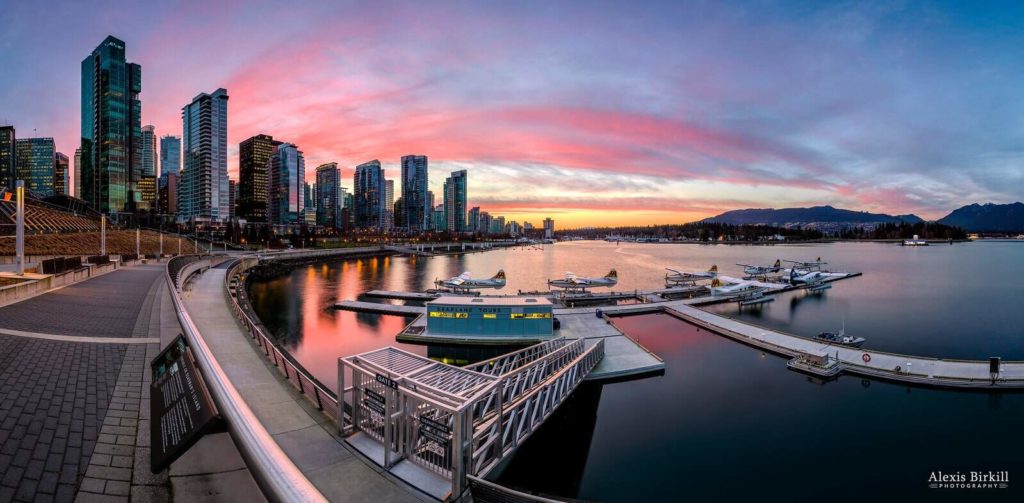 Coal Harbour is a walker's paradise. This neighborhood has a Walk Score of 81 out of 100, which means most errands such as grocery shopping, dining out, going to the bank, and other daily errands can be accomplished on foot.
Some of the most popular walking destinations in Coal Harbour include Stanley Park, the Vancouver Convention Centre, and the Seawall.
The Coal Harbour Seawall Destination Walk is a 5.77 km circular route with approximately 7,572 steps that passes notable buildings such as the Vancouver Harbour Flight Centre and stunning waterfront condos.
Some of the city's most popular events are held here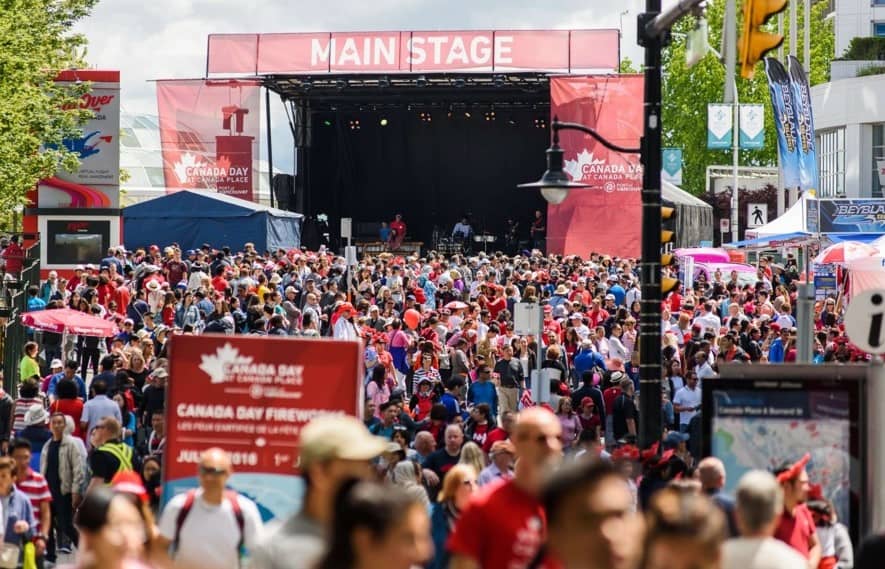 One of the perks of living in Coal Harbour is its close proximity to some of Vancouver's most popular events.
First up, we have Canada Day, which is held at Canada Place. This 30-year old celebration offers live music and entertainment, food trucks, and a fireworks display at sunset.
Another one is the Pride Parade, held on Robson Street. This vibrant and inclusive event celebrates the LGBTQ+ community with colorful floats, live performances, and a joyful atmosphere.
You also have the Vancouver International Jazz Fest, Vancouver Sun Run, and the Celebration of Light.
High median household income, low unemployment rate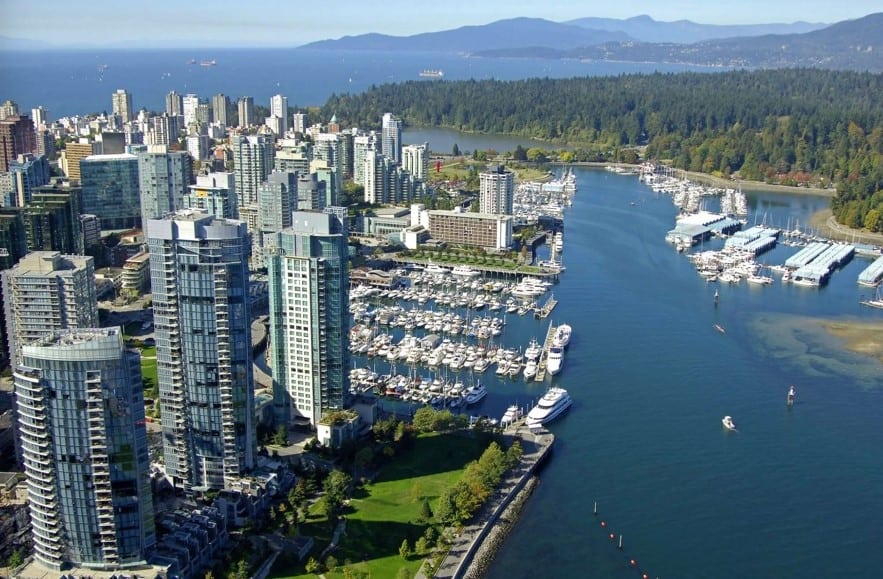 The median income in Coal Harbour is pretty high compared to other neighborhoods in the city, at 28% higher than the national average. This is a pretty good indicator that a significant portion of the population is earning a relatively good income.
| INDEX | COAL HARBOUR | VANCOUVER | BRITISH COLUMBIA |
| --- | --- | --- | --- |
| Median household income | $105,260 | $82,918 | $86,325 |
| Unemployment rate | 3.20% | 3.60% | 3.90% |
Data from Area Vibes via https://www.areavibes.com/
Furthermore, the unemployment rate in Coal Harbour is 51% lower than the national average, so residents of Coal Harbour have a higher likelihood of being employed and financially stable.
There are endless dining options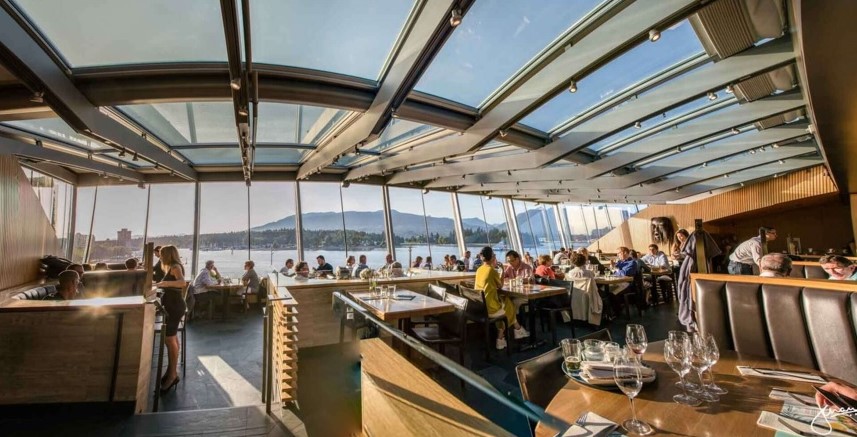 Coal Harbour is known for its diverse restaurant scene, which includes everything from fine dining to casual dining, fast food joints, and ethnic cuisine. One of the most popular restaurants here is Cardero's, which has been in business for over 20 years!
This restaurant prides itself on its seafood dishes and local and international wines. There are also other food options besides Canada Place, including Japanese, West Coast, Indian, and Mediterranean cuisines.
Coal Harbour is also 3 minutes away by car from Gastown, one of Vancouver's foodie hubs known for its trendy and eclectic dining scene.
Cost of Living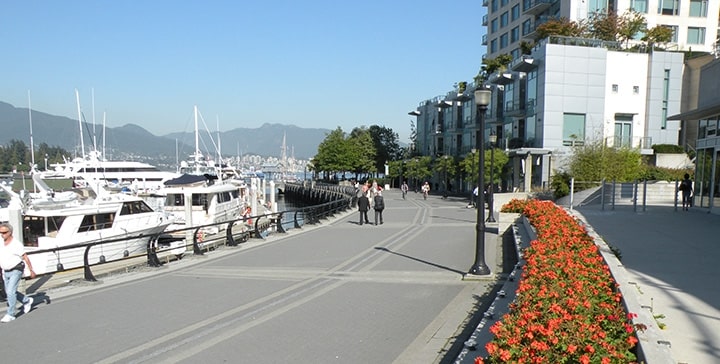 Okay, we're going to be honest here. The cost of living in Coal Harbour is a bit high—15% higher than the Vancouver average and 41% higher than the national average, to be exact.
This is because Coal Harbour is a highly sought-after neighborhood with stunning waterfront views and proximity to downtown Vancouver.
Goods and services, groceries, healthcare, transportation, utilities, and housing (which is the most expensive) are among the factors that contribute to the cost of living.
Here's a breakdown of how the cost of living in Coal Harbour compares to Vancouver and British Columbia.
| COST OF LIVING | COAL HARBOUR | VANCOUVER | BRITISH COLUMBIA |
| --- | --- | --- | --- |
| Goods & Services | 141 | 136 | 123 |
| Groceries | 110 | 110 | 110 |
| Health care | 102 | 102 | 102 |
| Housing | 224 | 206 | 170 |
| Transportation | 102 | 102 | 102 |
| Utilities | 103 | 103 | 103 |
Data from Area Vibes via https://www.areavibes.com/
The cost of living index is based on a 100-point national average. For example, if the cost of living is 90, it is 10% lower than the national average.
---
We hope that we've given you an idea of whether or not Coal Harbour is a good place to live in Vancouver. If you're moving here, we highly suggest you read our Local's Guide to Coal Harbour to learn more about the neighborhood and all it has to offer.