The 12 Best Recruitment Agencies in Vancouver
Finding the right man for a job can be like looking for a needle in a haystack. With its population of over 2.5 million people, recruitment in Vancouver is no different.
Luckily, the city has its fair share of job-seeking resources. So, we've taken the liberty of compiling the best recruitment agencies in Vancouver.
To make things easier, we've also added contact info, reviews, and client feedback. Now, before we jump into the list, let's go over the cost of hiring a recruitment agency.
How much Does a Recruiting Agency Cost in Vancouver?
In general, the cost of hiring a recruitment agency is taken as a percentage of a candidate's salary. In Vancouver, this percentage typically ranges from 15 to 25% of a candidate's annual pay.
This fee is usually only charged when a candidate is placed, which is why the percentage is relatively high. As an example, the agency fee for a job paying $100,000/year can range from $15,000 to $25,000.
The range of this cost ultimately depends on the agency itself as well as the agreement reached with the hiring company.
The Best Recruitment Agencies in Vancouver
Now that you're familiar with the costs of recruiting services, it'll be much easier to choose the right company. With that, we're now ready to introduce you to the best recruitment agencies in Vancouver.
1. Recruiting in Motion – Vancouver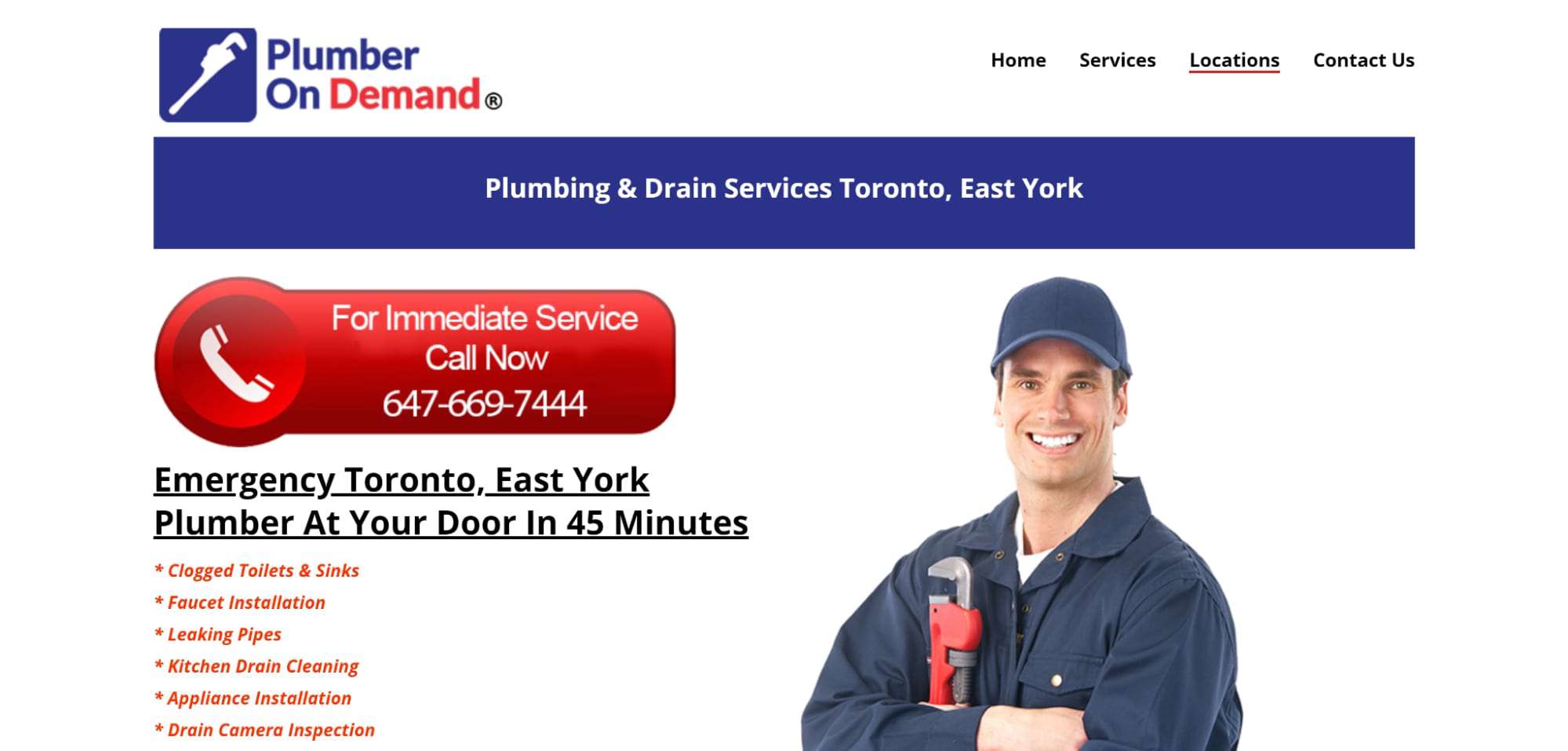 SERVICES
Office/Clerical/Administrative
Accounting /Finance
Customer service/Call center
Human resources
Information technology
Engineering
Legal support
Sales/Marketing
Hospitality/Events
Professional/Executive
Skilled trades
Industrial/Manufacturing
Transportation/Logistics
Warehousing
WEBSITE
https://recruitinginmotion.com/
ADDRESS
595 Howe St #308, Vancouver, BC V6C 2T5, Canada
CONTACT DETAILS
Phone number: (604) 639 – 1222
OPERATING HOURS
Monday: 8 am – 5 pm
Tuesday: 8 am – 5 pm
Wednesday: 8 am – 5 pm
Thursday: 8 am – 5 pm
Friday: 8 am – 5 pm
Saturday: closed
Sunday: closed
Recruiting in Motion was founded in 2009 with the goal of improving previous hiring practices. The company meets this goal by doing away with standard resumes and opting for more in-depth candidate interviews.
This new candidate review process was dubbed by the company as the "Visual Advantage System". This process works by combining a candidate interview, a short introductory video, and a web profile to display all the information.
These folks build candidate profiles in a way that easily allows hiring companies to make side-by-side comparisons. The addition of a video interview also reduces the need for face-to-face meetings with each candidate.
For job seekers and providers alike, the Visual Advantage System streamlines the hiring process. Instead of sifting through endless resumes, Recruiting in Motion pairs potential candidates with potential companies.
Uses a comprehensive virtual resume
Has two offices in Vancouver
Caters to international companies
Not ideal for companies that prefer traditional interviews
Customer Reviews
Recruiting in Motion has made waves with clients thanks to its unique recruitment process:
"very prompt and quick service provided by this company with regards recruitment. special mention to a member of staff by the name Alan Aherne was very polite and did his job efficiently. would highly recommend" – Colm M.
"My experience with recruitmentin motion has been a positive one, especially since Kirat went above and beyond for me." – Priya M.
2. Impact Recruitment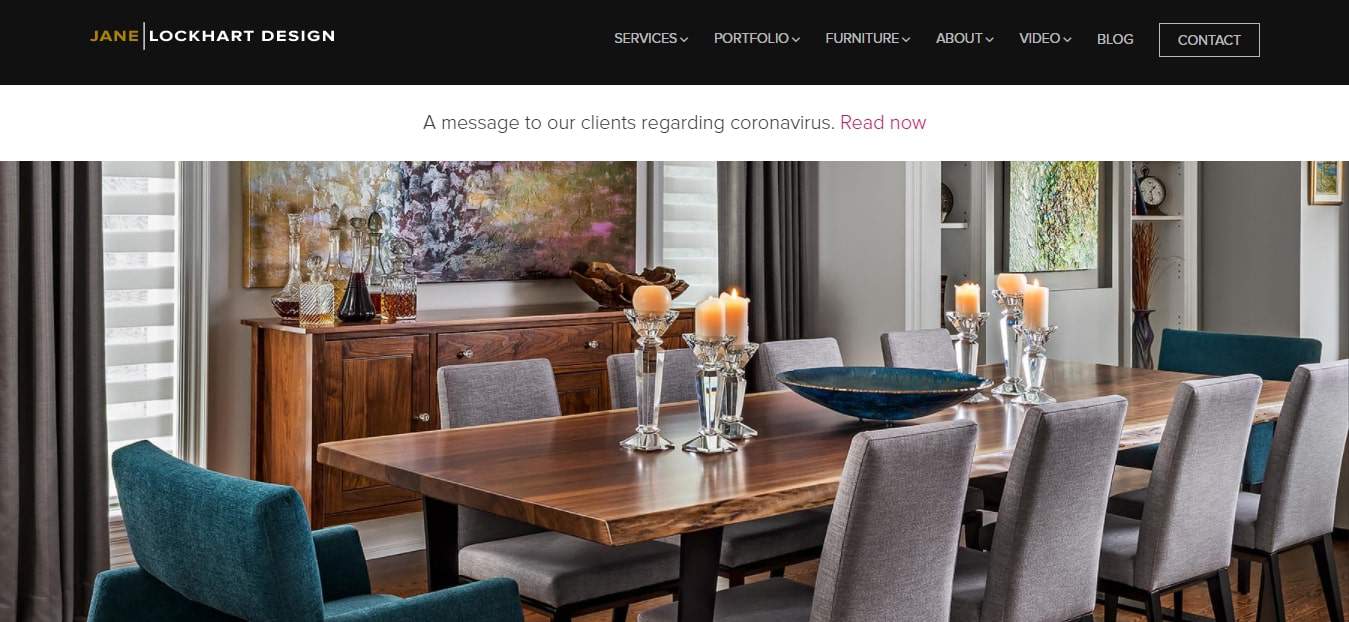 SERVICES
Retained & executive search services
Project-based search services
Relocation
Outplacement
WEBSITE
https://impactrecruitment.ca/
ADDRESS
688 W Hastings St #800, Vancouver, BC V6B 1P1, Canada
CONTACT DETAILS
Phone number: (604) 689 – 8687
Toll-free number: (844) 689 – 8687
OPERATING HOURS
Monday: 8:30 am – 5 pm
Tuesday: 8:30 am – 5 pm
Wednesday: 8:30 am – 5 pm
Thursday: 8:30 am – 5 pm
Friday: 8:30 am – 5 pm
Saturday: Closed
Sunday: Closed
Impact Recruitment is an up and coming recruitment agency that caters to a wide range of industries. Despite being new, Impact has been voted as one of Canada's fastest-growing companies by both The Globe and Mail and Canadian Business.
Much of this success is thanks to the firm's extremely high client repeat rate. Along with this, the firm's tried and tested recruitment methods have also played a big role.
When hiring companies come to Impact Recruitment, they are matched with candidates from the firm's Certified Candidate System. This system is made up of pre-screened candidates that the company has interviewed and evaluated.
By keeping an updated bank of certified candidates, Impact has the ability to immediately offer companies potential workers. This firm delegates individual teams to make recruitments fast and simple for each and every industry.
Dedicated teams for various lines of work
Offers outplacement services to downsizing companies
Boasts a 98% client repeat rate
Relatively new to the recruiting industry
Customer Reviews
Impact has left a great impression on employees and employers alike:
"Anna was amazing from start to finish. She replied to all of my emails in a timely manner, kept me in the loop at all times and was genuinely excited for me to do well. She coached me during all my interviews, which was extremely helpful. I would recommend her 100%. Thank you Anna for helping me land a position at my dream firm!" – Irene O.
"Katherine Wu approached me on LinkedIn asking if I wanted to learn more about potential opportunities that related to my current career. She found me a good opportunity with excellent benefits and pay. Katherine takes the time to prepare you for interviews so that you can ace them. She is methodical and patient. I highly recommend her services" – Andrew C.
3. Robert Half Recruiters & Employment Agency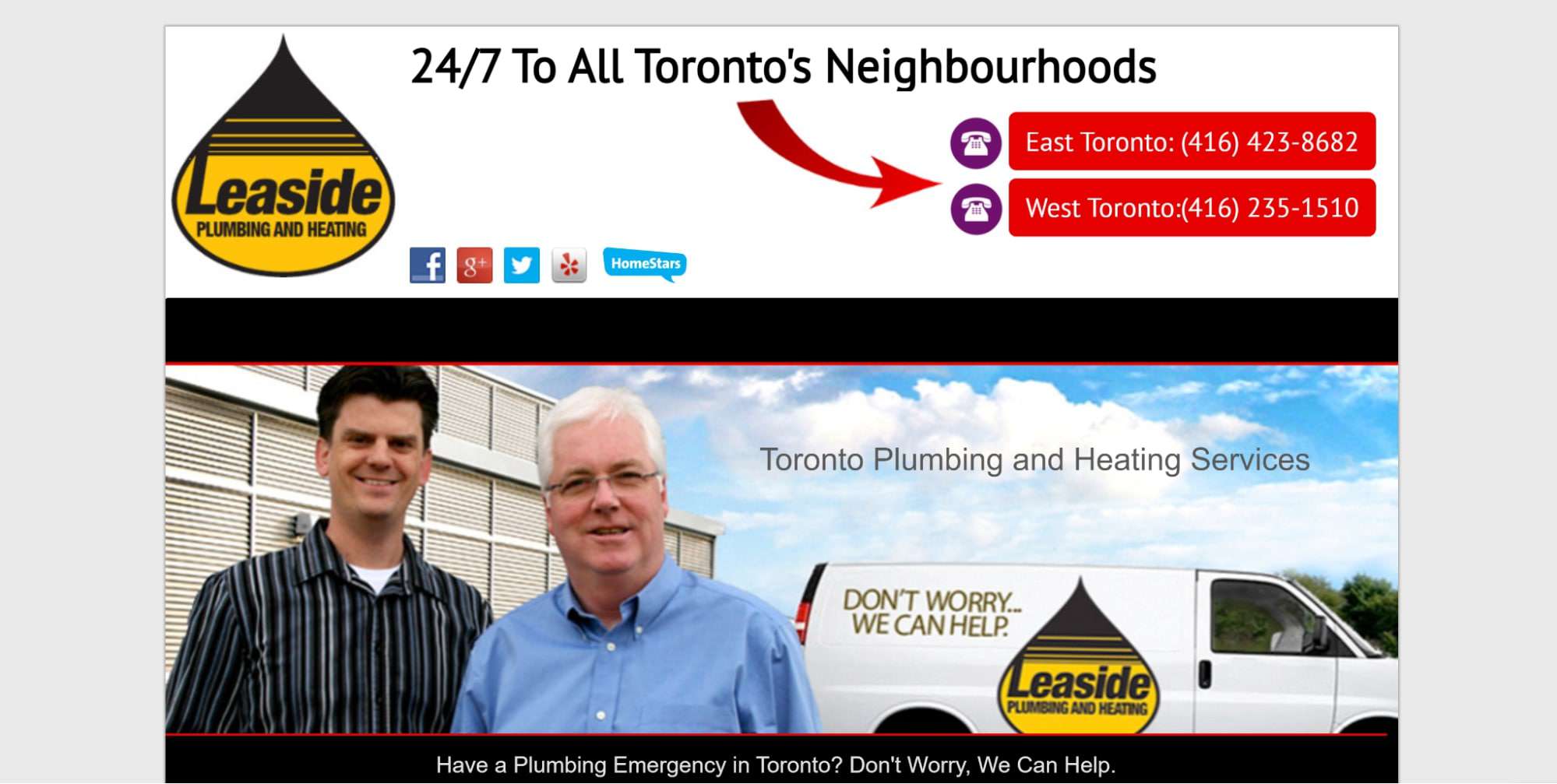 SERVICES
Accounting & finance
Administrative & office
Technology & IT
Creative & marketing
Legal
WEBSITE
https://www.roberthalf.ca/en
ADDRESS
1055 Dunsmuir St Suite 724, Vancouver, BC V7X 1L4, Canada
CONTACT DETAILS
Toll-free number: (866) 469 – 0034
Email:

[email protected]

OPERATING HOURS
Monday: 8 am – 5:30 pm
Tuesday: 8 am – 5:30 pm
Wednesday: 8 am – 5:30 pm
Thursday: 8 am – 5:30 pm
Friday: 8 am – 5:30 pm
Saturday: Closed
Sunday: Closed
Robert Half is one of the longest-running recruitment agencies on our list. Founded in 1948, these folks have over 70 years of experience locating and placing employees in various professional fields.
Today, this agency sources workers for financing services, legal firms, IT companies, and even corporate positions. They manage this by drawing from their large pool of screened candidates based on a company's requirements.
Aside from permanent positions, Robert Half also provides temps and consultants through their Accountemps division. Accountemps works in a similar manner to permanent placing with companies being able to choose from the agency's database.
The ability to place both consultants and temps makes Robert Half a great option for companies in search of skilled short-term workers.
Has over 70 years of experience in recruiting
Great for securing temporary workers/consultants
Caters to international companies
The company's agency fee can be high
Customer Reviews
Robert Half has gained a ton of five-star reviews in its 70 years of service:
"Had opportunities to work with Traci and her team as an employer and employee. They were professional, prompt in response, and understood the needs of organization and job seekers. Thank you" – Nelson H.
"Robert Half has helped me find a job twice both of which have been with great companies. They provide good resources and feedback to help the candidate in their professional growth. Would recommend 10/10!" – Harman G.
4. STRIVE Recruitment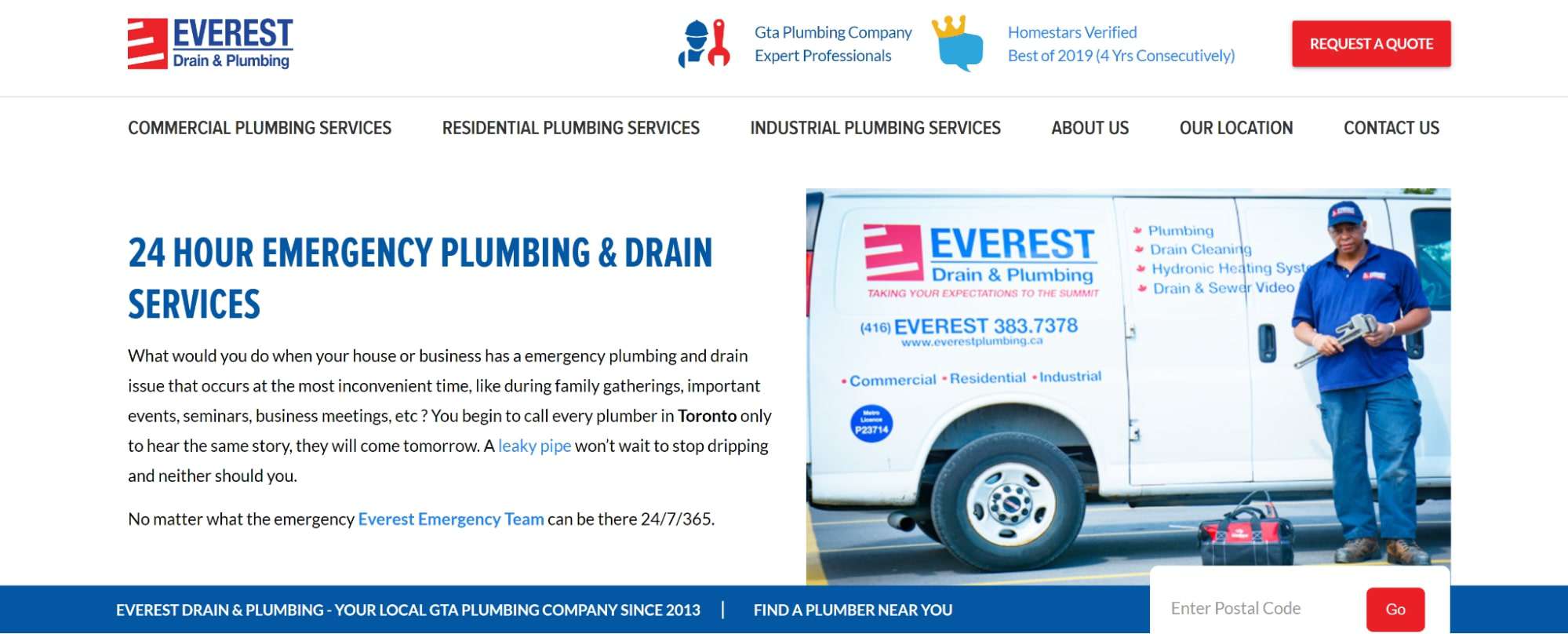 SERVICES
Accounting and finance
Manufacturing and operations
Corporate administration
WEBSITE
https://striverecruitment.ca/
ADDRESS
1740-1050 W Pender St, Vancouver, BC V6E 3S7, Canada
CONTACT DETAILS
Phone number: (604) 336 – 8844
Fax: (604) 336 – 8849
OPERATING HOURS
Monday: 8 am – 5 pm
Tuesday: 8 am – 5 pm
Wednesday: 8 am – 5 pm
Thursday: 8 am – 5 pm
Friday: 8 am – 5 pm
Saturday: closed
Sunday: closed
STRIVE Recruitment is a hands-on company that takes an extremely active approach to employee sourcing. The firm's ability to fill difficult and specialized positions has made it a hit with small and large businesses alike.
A big reason for this reliable recruitment service is the comprehensive STRIVE search system. Where some companies will draw from a set database of candidates, STRIVE actively updates their list of job seekers.
When these folks are hired, they use various methods to search for candidates based on a company's employee criteria. These methods include a basic search from their large database and a search of the leading workers in a particular industry.
Once this is done, STRIVE screens the chosen candidates over the phone and through their various credentials. The employees that reach the final stage are then presented to a company in a format tailored for the client.
Highly comprehensive recruitment practices
Candidate searches/presentations are tailored to each company
Works with both small and large businesses
STRIVE's approach can be too hands-on for some companies
Customer Reviews
STRIVE has amassed a ton of great feedback thanks to their reliable candidate placement services:
"The team at Strive was lovely. I recommend them for quick job results. Their. responsive and supportive throughout the whole process and it shows commitment on their behalf to secure a job for employee seekers. I am pleased with my overall experience!" – Lilliane A.
"ing did a great job putting forward an opportunity that was generous, amicable, and tailored to the potential employee. She was responsive to questions and concerns and was fantastic to work with." – Akash C.
5. Randstad Canada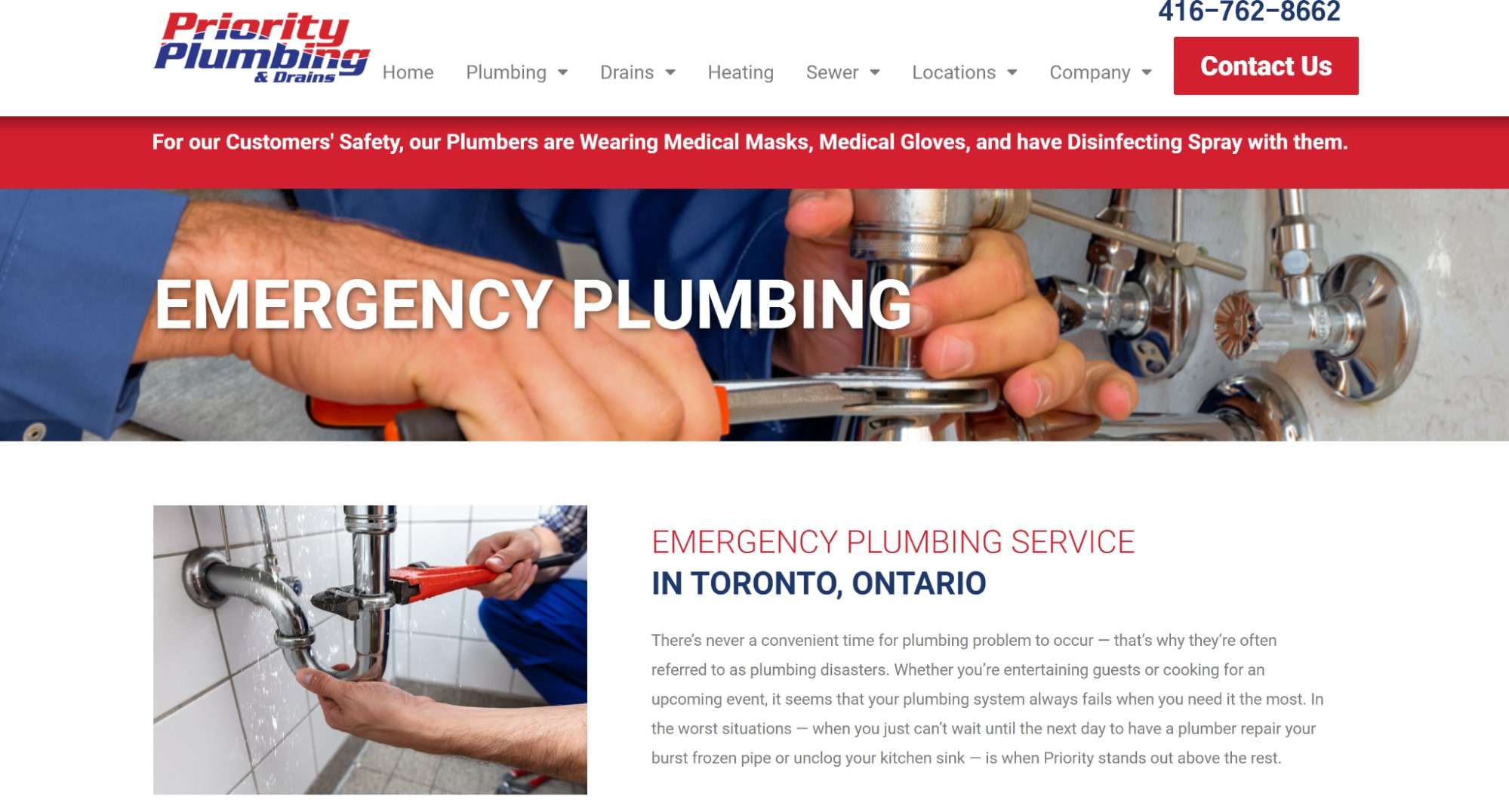 SERVICES
Technologies
Industrial support
Finance and accounting
Engineering
Contact centre and customer care
Administrative support
WEBSITE
https://www.randstad.ca/
ADDRESS
701 W Georgia St, Vancouver, BC V7Y 1C6, Canada
CONTACT DETAILS
Phone number: (604) 408 – 2772
OPERATING HOURS
Monday: 8:30 am – 5 pm
Tuesday: 8:30 am – 5 pm
Wednesday: 8:30 am – 5 pm
Thursday: 8:30 am – 5 pm
Friday: 8:30 am – 5 pm
Saturday: Closed
Sunday: Closed

Randstad Canada was established in the 1990s and it has many of the same services offered by other large recruitment agencies. Still, this company stands out with its ability to offer in-house candidate recruitment services.
Many other recruitment agencies only exist to put employers in contact with potential employees. Randstad takes things a step further by giving companies the option to enlist HR service full-time.
Their HR services include access to streamlined payroll, onboarding, and management services which can be helpful to fresh businesses. Along with this, Randstad offers many enticing benefits to temporary employees who may not have benefits as temps alone.
Randstad has proven to be such an effective agency, they've even been used by the Canadian government to source various government workers. You do have to pay quite a bit for their services, though.
Offers benefits to temp employees
Has an in-house team to work with companies on-site
Utilized by the Canadian government
Randstad's in-house HR services can be costly
Customer Reviews
With so many resounding reviews, it's easy to see why Randstad's services are used by so many companies in both the private and government sector:
"When I applied to Randstad Downtown Vancouver, I was expecting the usual service and help from an employment agency. Diana, whom I worked with, helped me find an appropriate in record time while providing helpful tips and suggestions to ace my interview. She provided a very professional, thorough, and friendly experience. Thanks again!" – Joshua T.
"Thank you so much Sophie from Randstad. Your dedication and amazing attitude and professionalism makes you a rockstar. You made the whole process very easy and simple. You genuinely love to help and I wish you nothing but success." – DJ P.
6. Aughdem Recruitment
People put their trust in Aughdem Recruitment because their team has years of experience & knowledge and knows the talent acquisition industry inside out like no other. They make sure to take their time in researching about your brand, cultures, and values in order to find and match with you the best people.
For employers, just let them know about your needs, and then you may sit back as they will do the rest.
Unlike other companies on this list, their database of skilled professionals allows them to put you in touch with the ideal candidate quickly and efficiently, eliminating the need for an ongoing, time-consuming search. They designed their employment process that can make you quickly find the most appropriate candidate that will meet your needs.
What's nice about them is they also offer services for job explorers. If you're looking for a new position or just casually browsing the job market, send them your resume and they can help you find a job as soon as possible.
Experienced in executive search
Have fair rates
Offer free services to clients outside of recruitment
Available 7-days a week
A boutique firm, so they're limited in how many clients they can onboard at a given time
Customer Reviews
Here are some reviews from their previous clients:
"We were very happy with our partnership with Aughdem Recruitment. They were professional, responsive and really cared to understand who we were as a company. Their team took the time to learn the demands of our kitchen and were able to select strong candidates for employment based on those requirements." – Jason Streefkerk, Director of Culinary Operations in Cactus Club Cafe
"Working with the team at Aughdem was an absolute pleasure. They were attentive, available and meticulous. I would absolutely use them again and would not hesitate to recommend them." -Claire Smith, Vice President, Sales & Marketing from PavCo
"Aughdem Recruitment has the perfect blend of professionalism, industry knowledge and a client focused mindset. Working with them was a pleasure and we will definitely use their services again in the future." – Lee Dermer, Vice President of Econlease
7. Stellar Recruitment
Stellar Recruitment specializes in placing highly skilled individuals in IT and Engineering roles. In comparison to other companies, they offer job replacement, contract recruitment, executive search, and payroll services.
What's great about them is they have been spending years in building incredible relationships and networks with people in Vancouver. Due to this, their recruitment style is natural, organic, and pressure-free.
You are looking for individuals with expertise in IT and Engineering? Stellar Recruitment is the perfect company for you.
Different businesses prefer to contact them because they also value people and reputation as much as they do. Unlike other companies, they take their candidates through a detailed interview process to assess their skills and learn more about them, find the perfect role for their specific abilities, and connect you with your new star candidate.
Regarding Engineers, they are the only ones who have an extensive network of mechanical, electrical, and even naval engineers. This allows them to recruit the person who fits your requirements the most.
Team-centric and collaborative environment
Huge team
Has a job board on their website
Operating hours are unavailable on their website
Has a longer response time due to volume of candidates
8. Expert Recruiters
Expert Recruiters has been in business since 1999. They are one of the most trusted recruiting agencies in Vancouver. As experts in the field of recruitment, they specialize in understanding your needs and in the delivery of solutions that fit.
In comparison to other agencies, they have over 25 years of combined experience and a reputation for delivering great results. Their unique staffing consists of a personalized, analytical, and comprehensive approach that can get you your desired employees.
Previous clients mentioned that they prefer to contact them rather than others because they offer six different recruitment services. Whether you are looking for temporary, temporary-to-hire, permanent, testing, training, and referencing & credit checking candidates, Expert Recruiters is the perfect agency for you.
The process they use in recruiting the perfect candidates is targeted advertising, high-tech search engines, and personal referrals. They confidentially profile, screen, and select resumes, source candidates, and reference your short-list.
What makes them different is that they provide you with detailed profiles on every candidate including an interview summary, references, and testing.
Professional team
Employ advanced recruitment techniques
Provides qualified candidates
Six month replacement guarantee
Operating hours are unavailable on their website
9. Goldbeck
Goldbeck is not your usual recruitment agency.
They take pride in specializing in a lot of areas and these are Marketing, Human Resources, Engineering, Life Sciences, Manufacturing & Operations, Natural Resources Management, Not-For-Profit, Executive Search & Consulting, Accounting, Construction, and Sales Recruiting. They pretty much have all the candidates for any type of company.
They are the only company that has an established global network of recruitment professionals. They offer repeat services to clients in Western & Eastern Canada, United States, China & Asia Pacific, Europe & UK, and Mexico & Latin America.
Unlike other companies, they operate as a contingency recruiter. Their fee is contingent upon their successful placement of candidates that meet your requirements. Unless you hire a candidate presented by them, there will be no fees at all.
Companies prefer to contact them because they offer a six-month replacement guarantee, the longest one in the industry.
If your hired candidate leaves, their recruiting team will immediately find a replacement for them. Along with this, what's unique about Goldbeck is they also offer a money-back guarantee.
They will refund a portion of the fee paid when a suitable alternative cannot be found.
Have clients from around the world
Accepts payments by VISA or Mastercard
You have access to our value-added services and resources to help make your candidate search process easier
Unique sourcing techniques tailored to your industry
Alternative sources reaching a hidden candidate pool
Operating hours are unavailable on their website
10. iLink Global Recruiting
SERVICES
Hiring services, Job search guidance, career planning, SPLIT recruiting services
WEBSITE
https://ilinkglobalrecruiting.com/
ADDRESS
10091 156 St, Surrey, BC V3R 0C1
CONTACT DETAILS
778-918-6573


[email protected]

OPERATING HOURS
Monday – Saturday: 8:00AM – 6:00PM
iLink Global Recruiting is a company that specializes in recruiting services that cater to various organizations and corporations and no matter what the size and industry. They are also located in the cities of Vancouver and Surrey for the convenience of their clients.
They provide various recruitments for positions for industries such as sales, business development, marketing, general healthcare practitioners and specialists, pharmacists, nurses, the education sector, and human resources among many others.
Clients highly acclaim their services to be very professional and are very prompt in answering inquiries and the discussing of issues. They are also friendly, eager, and accommodating as they make it to a point to update clients regarding the progress of their research should there be any updates.
We recommend this recruitment agency both for companies seeking employees and individuals seeking jobs as they provide both excellent training services for job seekers and a comprehensive research system for companies looking for employees. Furthermore, the company is also driven to deliver trustworthy and transparent services which can be clearly seen in their notable work ethics and delivery.
Highly professional staff
Insightful, trustworthy and practical consultations
Flexible recruitment solutions
11. ZSA Recruitment Limited
SERVICES
Candidate Services
Employer Services
WEBSITE
https://www.zsa.ca/
ADDRESS
1050 West Pender Street, Suite 620 Vancouver, B.C. V6E 3S7
CONTACT DETAILS
Telephone: (604) 681-0706
Email: vanc

[email protected]

OPERATING HOURS
ZSA Legal Recruitment Limited is one of the country's largest and most renowned legal recruitment firms. With extensive experience placing In-House Counsel, Partners, Associates and legal support staff over the past 25 years, they have a wide and diverse network of connections that will prove to be very helpful for both employees and employers.
ZSA's core expertise is legal recruitment, and they provide full service recruitment services, including assisting with everything from the initial steps (drafting a job description; advertising strategy; creating a competitive compensation package) to the final hiring stages. We find it very appropriate that they are composed of experts in the legal recruitment and headhunting industry, as nearly all of ZSA's legal recruiters are former lawyers, giving them a deep understanding of what motivates legal professionals in today's market. 
ZSA also has offices in Vancouver, Toronto and Montreal. This allows them to provide their clients with specialized attention including a national reach. 
Legal professionals can find opportunities with them on their website and in various legal and employment publications, and employers can be assured that all candidates have gone through a strict and innovative screening procedure.
We find their approach and customer service commendable since it is proactive and leaves no stone unturned when it comes to uncovering the best talent to suit their client's needs. ZSA also provides in house graphic design and marketing services. 
ZSA's approach can be tailored based entirely on the client's needs and location, and they are able to successfully accommodate both local and international clients.
Multiple offices
Customized communication systems
Employs a team of legal experts
Has a job board on their website
Operating hours unavailable
12. McKenzie Health Care Recruitment
Established in 1998, McKenzie Health Care Recruitment has been a leader in health care executive search and staffing solutions.
They recruit front-line health professionals and connects healthcare and medical services providers with highly qualified leaders, front-line professionals and support staff.
We trust that they provide excellent service because of their proven track record of providing support to healthcare organizations in Canada, USA, UK, Ireland, Australia, New Zealand and the rest of the world.
We like that they're able to secure the quality that their clients look for in a timely and efficient manner that's brought about by their experience and knowledge, as well as their extensive networks.
All in all, we think that they're one of the best recruiters when it comes to the health care sector.
More than 20 years of experience
Extensive networks
Efficient staff
Proven track record of providing support to healthcare organizations around the world
Operating hours unavailable
FAQs About Recruitment Agencies
---
That concludes our list of the best recruitment agencies in Vancouver. Whether you're an employee or an employer, we're certain these entries will provide you with an idea of what you can expect from the recruitment industry.
If you're a foreign job seeker looking for work in Canada, we've also prepared a list of the best immigration lawyers in Vancouver. With helpful reviews and in-depth info, you can properly decide if any of these firms are right for you.