The 6 Best Emergency Plumbers in Vancouver
Plumbing isn't rocket science, but it can still be a pain to fix on your own. What's worse is the fact that you never really know just when your toilet, sink, or faucet will go on the fritz.
Since your plumbing issues don't exactly come with a schedule… We've gathered a list of the best emergency plumbers in Vancouver to help you out.
With our list, you'll have access to comprehensive reviews, customer feedback, and other helpful info. This should make it easier for you to pick a plumber for your next crisis.
How Much Does Emergency Plumbing Cost in Vancouver?
To help you learn the costs of typical emergency plumbing services, we've put together this handy cost table:
| | |
| --- | --- |
| Service | Average cost |
| Toilet Repair | $195 – $390 |
| Drain unclogging | $162 – $390 |
| Leak repair | $195 – $900 |
| Faucet installation | $195 – $455 |
As you can see, the costs of emergency plumbing services can vary largely. This is because certain repairs can require only a simple patch job while others need a whole new piping system altogether.
The Best Emergency Plumbers in Vancouver
With a general understanding of plumbing costs, you're now ready to see what Vancouver has to offer.
All of our entries offer 24/7 services, but they each have their own pros and cons. It's best to keep this in mind when making your selection.
1. Your Guy Plumbing
First, on our list, we have Your Guy Plumbing & Drainage.
It is a family-owned business that specializes in residential and commercial plumbing and drainage services. They are a company that treats your home as their home as they offer a wide range of services making them a one-stop-shop for all of your emergencies – from plumbing to drainage to heating services, they got you covered.
We are impressed knowing that they are always willing to go above and beyond to make every customer satisfied and comfortable every time they need to call a plumber. They take pride in their work and will always complete it correctly the first time as honesty and transparency are important to them.
Of course, Your Guy Plumbing won't be a success if it ain't for their experienced and licensed technicians. These technicians won't be choose what kind of service they'll be doing. Rather, may it be a big or small task, they will fix it for you.
They are the plumbers who are as concerned about your home as you are.
Strategic digital marketing agency
Provides well-researched, high-quality digital solutions
Portfolio available on website
Operating hours unavailable on website
Customer Reviews
You can never go wrong with Your Guy Plumbing as supported by these reviews:
"Preston was very professional when I called last minute needing help with a plumbing issue. He was fast, very efficient and was very nice to my dogs while in my home. I would use his services again and highly recommend this company to others! Thanks again Preston." – Victoria Meister
"I would highly recommend Your Guy Plumbing! I needed them to move my stacked washer and dryer before swapping out the hot water tank and they didn't hesitate in offering this service (many others I contacted would not). Overall, Preston and his brother provided a great service with reasonable rates. Prompt arrival as well as being courteous and professional while completing the work." – Catherine Ogden
2. Mr. Rooter Plumbing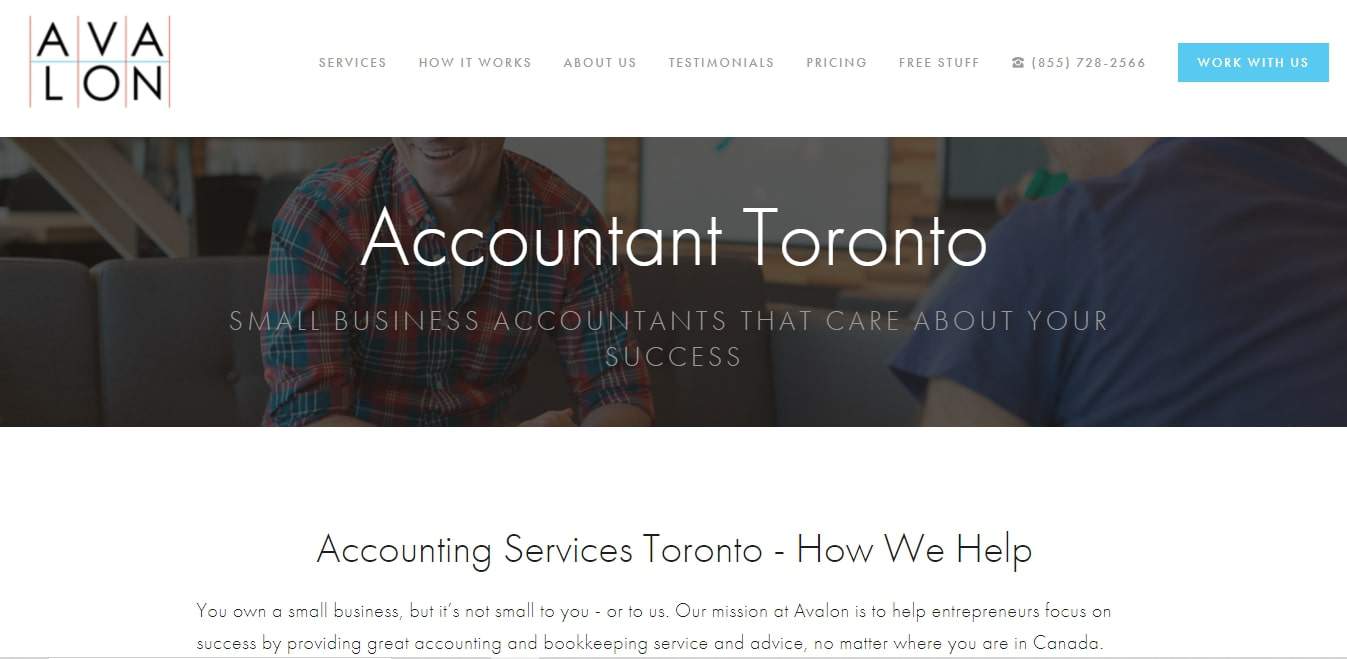 SERVICES
Residential plumbing repairs
Commercial plumbing repairs
Plumbing installations
Emergency repair services
Heater installations
WEBSITE
https://www.mrrooter.ca/
ADDRESS
202-5128 Victoria Dr, Vancouver, BC V5P 3V2, Canada
CONTACT DETAILS
Phone number: (604) 433-5555
OPERATING HOURS
Open 24/7
Mr. Rooter Plumbing offers a wide variety of repair and installation services. From basic leaking sinks to more complex jobs like radiant heat piping repair, these folks have a knack for taking on difficult repairs.
With each and every job, Mr. Rooter's plumbers use only the best parts and procedures. To back up their work, they even offer a full guarantee on any jobs and installations.
Since jobs can vary in difficulty, the company's technicians are armed with a variety of high-tech tools. By bringing along items like pipe inspection cameras, hand augers, and hydro jetting machines, these plumbers can be ready for any job.
As an added bit of comfort, every one of Mr. Rooter's plumbers is insured and licensed. Hence, you won't have to worry about a plumber learning on the job or getting injured in the process.
Offers uncommon plumbing service (floor heating pipes, etc.)
Plumbers are fully insured and licensed
Equipped with high-tech plumbing tools
Plumber's high skill level results in a higher charge
Customer Reviews
Mr. Rooter Plumbing has gained a ton of rave reviews over the years:
"I have used Mr. Rooter for some time now. This call was to do something which I hoped would be simple and it wasn't! However my plumber didn't give up and went the extra mile for me in completing the job! It's why I've been a very satisfied customer of Mr. Rotter for more than 20 years!" – Barb N.
"Our Filed Technician Jas Saran was extremely friendly upon his arrival. He was fast and efficient and was able to complete the task in under 10 minutes. Not only did he fix the blockage from our sink, but he also helped with cleaning up! I couldn't have asked for a better technician to come. Definitely going to request for him in the future if we have any problems." – Jessica Chan
3. Lambert Plumbing & Heating, Ltd
SERVICES
Heater repairs
Heater installations
Plumbing repairs
Emergency repairs
WEBSITE
https://www.lamberthomecomfort.com/
ADDRESS
1597 East Kent Ave N, Vancouver, BC V5P 4Y7, Canada
CONTACT DETAILS
Phone number: (604) 330-3841
Fax: (604) 324-0890
Email:

[email protected]

OPERATING HOURS
Monday: 8 am – 5 pm
Tuesday: 8 am – 5 pm
Wednesday: 8 am – 5 pm
Thursday: 8 am – 5 pm
Friday: 8 am – 5 pm
Saturday: 8 am – 4 pm
Sunday: closed
Lambert Plumbing prides itself on providing quality service on a personalized level. To do this, these folks train their plumbers to inspect each job, create a job outline, and then execute their plan.
By not diving in recklessly headfirst, Lambert Plumbing is able to save clients time and money. This is accomplished by avoiding unnecessary procedures and band-aid solutions.
Once the root of a client's plumbing troubles has been determined, the company's technicians use water jets, pipe cameras, and a multitude of other tools to complete repairs. Pair this with the company's product-specific training and you get a reliable plumbing solution that's even covered by a 100% guarantee.
Once a job has been completed, Lambert Plumbing goes the extra mile by carrying out a thorough after-job clean-up. This lets clients go about their day without having to worry about any messes left behind after repairs have been completed.
Personalized problem-solving approach
Offers a 100% guarantee on all services
Jobs are finished with a thorough cleaning
Lambert Plumbing's pre-work inspection can result in longer repair times
Customer Reviews
These are just a few of the many five-star reviews that Lambert Plumbing has received:
"We had Ryan install a new toilet for us this week. His customer service right from the beginning was exceptional. He went above and beyond in helping us choose the right toilet, sending us choices and listing pros and cons. The actual installation was quick and efficient. Would highly recommend Ryan for any plumbing job. Also, he is a super pleasant friendly guy. (By the way the person on the phone who booked the job was also very pleasant and helpful, and we got a reminder the day before the appointment. Great experience all around)." – Susan C.
"I always call Lambert's whenever anything plumbing related crops up. They are amazing at getting someone out to me immediately, always show up exactly when they say they will, and are super efficient while they are here. They are also really fairly priced and the ladies in their customer service department are great to deal with. I've been a customer for years and my experiences with these folks have always been worry free and very positive!" – Lynne P.
4. Milani Plumbing, Heating & Air Conditioning
SERVICES
Plumbing repair/installation
Heater repair/installation
Air conditioning repair/installation
Emergency repairs
WEBSITE
https://www.milani.ca/
ADDRESS
803-1560 Homer Mews, Vancouver, BC V6Z 0A5, Canada
CONTACT DETAILS
Phone number: (604) 888-8888
Email:

[email protected]

OPERATING HOURS
Open 24/7
Milani Plumbing is one of Vancouver's longest-running plumbing companies. With a service record that goes back as far as 1956, these folks have built a reputation as a reliable plumber for households and businesses alike.
Over the years, this company has grown with multiple branches stretching all over the lower mainland.
Collectively, Milani has served well over 3,000 clients… In turn, this has enabled the company to deal with all manner of plumbing concerns no matter how large.
Whether it's a clogged sink or a stuffed up main line, Milani's plumbers are more than up to the task. With a wealth of experience and immense manpower, these folks are a great option for businesses that need a quick and reliable plumbing solution.
On the other hand, homeowners can also rely on Milani to deal with complex problems easily. This includes difficult issues like burst pipes and leaks that would take lesser companies much longer to fix.
Over 60 years of experience in the plumbing industry
One of Vancouver's largest plumbing companies
Great for complex repairs and commercial applications
Milani's rates are much higher than smaller companies
Customer Reviews
With feedback like this, it's easy to see why Milani has been around so long:
"I am very impressed with the the quick arrival of the repairman. He was very friendly, communicated to me and my son the issue that was causing the leak and explained to my son and I what he could do to repair it before starting the job. He was very friendly and professional. Thank again for your service" – Liana W.
"I called to verify a potential issue with my plumbing and Taylor was able to confirm that I had no issues within minutes. He even took the time to help educate me about the specific technical specifications of the plumbing in my unit. Very professional and much appreciated." – Samson G.
5. Pioneer Plumbing & Heating Inc
SERVICES
Plumbing repair/installation
Heater repair/installation
Air conditioning repair/installation
Emergency repairs
Drainage maintenance
WEBSITE
https://www.pioneerplumbing.com/
ADDRESS
626 Kingsway, Vancouver, BC V5T 3K4, Canada
CONTACT DETAILS
Phone: (604) 872-4946
OPERATING HOURS
Open 24/7
Pioneer is a great medium-sized company with a specialization in piping repairs. This makes them well-suited to patching small leaks, fixing burst channels, and even repiping whole plumbing networks.
For general plumbing, these folks are also capable of dealing with common issues like clogged toilets, leaking sinks, or broken faucets. Because they are a medium-sized business, they have rates similar to smaller companies, with the added benefit of having more manpower.
This means that clients can pay less while still receiving service and workmanship on par with elite plumbing companies.
Last but not least, in conjunction with their great all-around service, Pioneer also uploads various homeowner guides on their website.
With these guides, clients can have a better understanding of the work that they may need. Ultimately, this leads to quicker consultations with technicians.
Great for piping repairs/installations
Budget-friendly rates and a large workforce
Offers a customer guarantee on all work done
Other companies offer more services for commercial clients
Customer Reviews
By offering great all-round services and reliable plumbing solutions, Pioneer has received excellent reviews from many of its clients:
"Josh arrived right on time. He was extremely polite and knowledgeable. He diagnosed my leaking toilet issue within 10 min and repair was complete within 30 min. Josh has strong customer service skills and was able to explain the repair to me in language I was able to understand. On top of the excellent service, I got a first time customer deal with special pricing. their rates are extremely fair and reasonable. Any future issues or needs I may have I will be calling them. They have a customer for life" – Jesse B.
"Matt arrived on time as scheduled; he was polite and professional in how he spoke to me. He has strong technical knowledge but still able to explain what needed to be done in a way that I understood. He also was also very good about cleaning up after the initial service call." – Dawn C.
6. Well Done Plumbing
SERVICES
Emergency repairs
Boiler repairs
Drainage maintenance
Heater repair
Furnace repair
WEBSITE
https://www.welldoneplumbing.ca
ADDRESS
3460 W 8th Ave, Vancouver, BC V6R 1Y5, Canada
CONTACT DETAILS
Phone number: (604) 788-7000
Email:

[email protected]

OPERATING HOURS
Open 24/7
Well Done Plumbing is relatively new compared to the other companies on our list. But what the business lacks in experience, it more than makes up for in terms of cost-effectiveness and capabilities.
In the short time since its establishment, this company has made a name as a reliable water-jetting plumbing service. In essence, this process uses a specialized tool to force high-pressure water through a pipe and break apart any debris in the process.
Aside from water-jetting, Well Done also offers many standard plumbing services using high-tech equipment. These include miniaturized cameras and other inspection tools… by using such tools the company's plumbers can have a better idea of how to solve any issues.
As a means of branching out, the company also offers client-specific services. These can be altered depending on the needs of a client.
Essentially, this means that if the company has the means to help, they're more than willing to customize a service plan to do it.
Great option for dealing with clogged pipes/drains
Budget-friendly service costs
Offers custom plumbing solutions
As a smaller company, Well Done may struggle with bigger jobs
Customer Reviews
Despite being a new company, Well Done has already gained a large collection of reviews:
"They installed my hot water tank and their price was lower than other plumbers. good to know they provide 24 hours emergency plumbing services" – Harvir S.
"I called them and they came and installed Water tank . I found them most reasonable and reliable company in the area after trying few companies and getting run around. Best service.Going to recommend to all my family friends ….thanks for quick service and reasonable price .!" – Govind H.
FAQs About Plumbing
---
Now that we've got you up to speed on what Vancouver has to offer, you can set this article aside for future emergencies or call up your plumber of choice.
If your home or office has already sprung a leak, you may need some help cleaning up the mess. Thankfully, we've got you covered with a similar list of the best carpet cleaning services in Vancouver.