Is Yaletown Vancouver a Good Place to Live?
Yaletown in Vancouver is a good place to live in because it offers its residents a vibrant urban lifestyle with convenient access to essential amenities. However, prospective residents need to consider the housing prices, which tend to be higher than average.
If you're thinking about moving to Yaletown, we've gathered information in this article to help you make a decision.
What's it like living in Yaletown?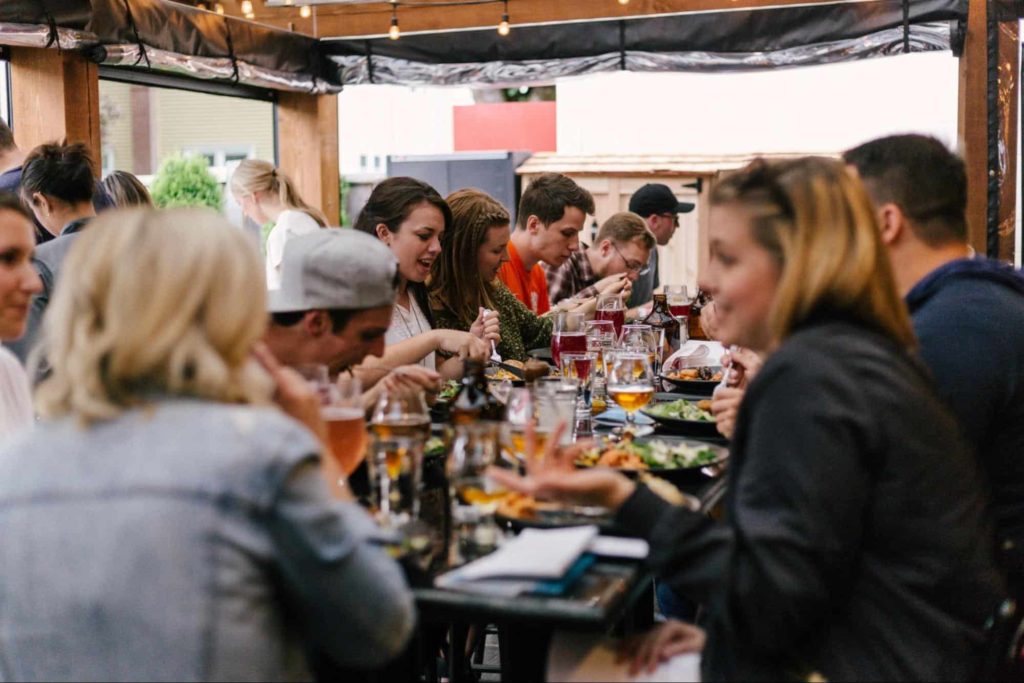 Living in Yaletown means having easy access to all the things that make Vancouver special. It's like having a backstage pass to the city's vibrant pulse.
Yaletown appeals to a predominantly young to mid-age (20-44 years old) professional demographic who value the modern amenities in the area and the convenience of a short commute to Vancouver's business districts.
The neighborhood's vibrant food and shopping scene also offers abundant opportunities for residents to explore and indulge.
While the energetic atmosphere can occasionally get noisy, we can say it's a small trade-off for the unique blend of urban living and community spirit that Yaletown offers.
If you want to enjoy your stay in Yaletown, check out this guide (Yaletown) of the best things to do in the neighborhood!
Factors to Consider before Moving to Yaletown
Cost of Living in Yaletown
Living in Yaletown comes with a price tag. That goes almost without saying, as Vancouver is highly popular and Yaletown is known for its bustling scene.
In fact, if you want to live comfortably in Vancouver, you might need to have at least CAD 70,000 a year if you're a single person, and CAD 103,868 if you have a family of three.
For a household of around 2.6 people, groceries in Vancouver typically amount to CAD 834 per month, the highest spend within the Greater Vancouver Area.
Here are other expenses that you can anticipate:
| TYPE OF SERVICE | PRICE RANGE |
| --- | --- |
| Telephone | CAD 159 |
| Internet | CAD 57 |
| Television | CAD 53 |
| Restaurant bills | CAD 278 |
Data from Vancouver Economic Commission
Note that these numbers are approximations, so it will still depend on the size of your household and your particular lifestyle.
Housing Prices in Yaletown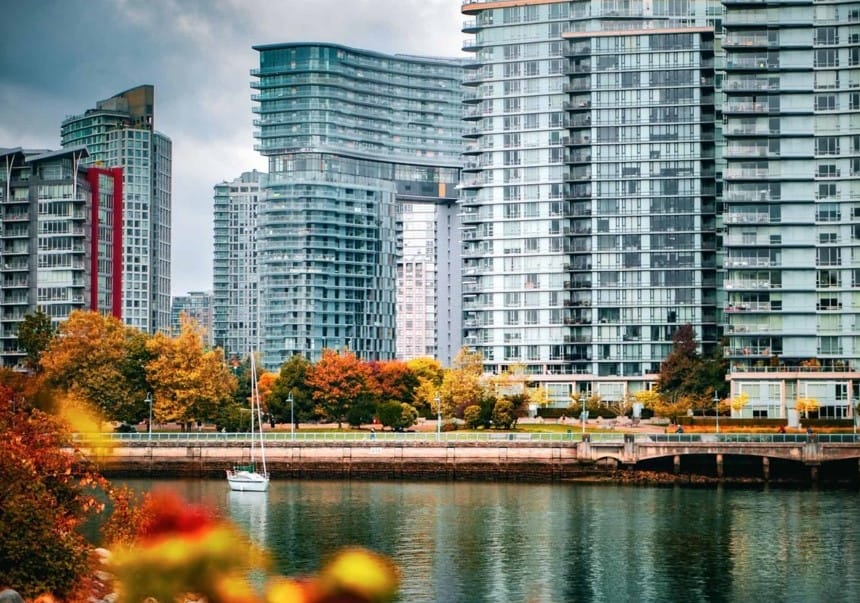 Residents typically stay in apartments and townhomes, with 30-storey residential towers becoming the most common style in the area.
As you've probably already expected, Yaletown is one of the most expensive areas to live in in Vancouver. In April 2022, owning your own unit could cost you this much:
| | 1 Bedroom | 2 Bedroom | 3 Bedroom |
| --- | --- | --- | --- |
| Apartment | CAD 758,000 | CAD 1,300,000 | CAD 2,100,000 |
| Townhome | CAD 1,200,000 | CAD 2,100,000 | N/A |
Data from liv.rent
But let's say you prefer renting. The average monthly cost for a 1-bedroom apartment in Yaletown was around CAD 2,400 in April 2022, slightly higher than the average in all of Downtown Vancouver, which was approximately CAD 2,348.
That's most likely to go up, since rents in Downtown Vancouver have seen an increase from last year based on the data from June 2023.
| | 1 Bedroom | 2 Bedroom |
| --- | --- | --- |
| Median Rent by June 2023 | CAD 2,900 | CAD 4,200 |
| Year-over-year Change | 12% | 9% |
Data from Zumper 
To be fair, almost all of Yaletown's real estate has already been developed and the local economy is pretty strong. People see the neighborhood as a great residential option and that can push housing prices higher (unsurprisingly). 
Transportation in Yaletown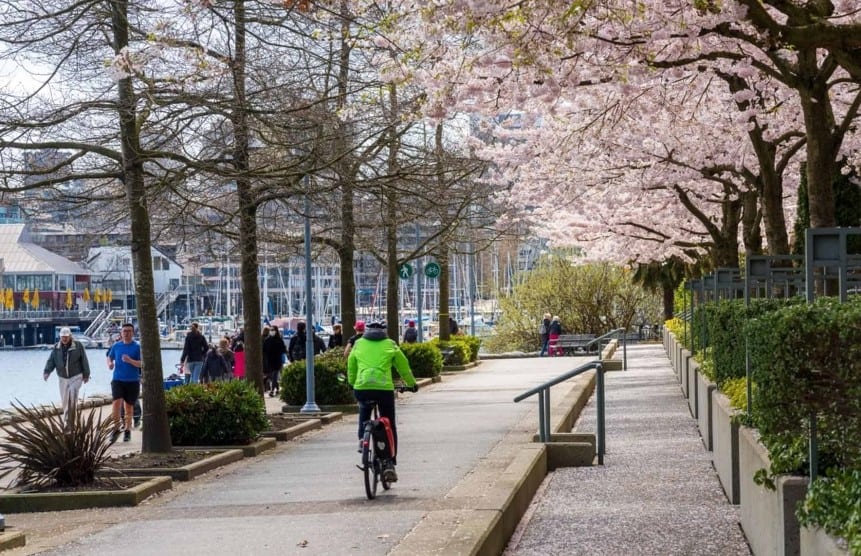 Driving a car is a viable option, but parking spaces can be limited, and traffic congestion is unavoidable during peak hours. That's why a lot of residents prefer to explore other transportation methods.
First of all, Yaletown is walkable. The whole of Downtown Vancouver scores 97 on the WalkScore scale, which means you don't need a car to run daily errands.
Specifically, Yaletown is doing a great job encouraging people of all ages to get around the city on foot. That's what the City of Vancouver found out through this study.
If biking is more your style, you're still going to feel right at home in Yaletown. Bikes are a common sight in the neighborhood, and Downtown Vancouver as a whole is bike-friendly, earning a solid WalkScore rating of 83.
For longer journeys, there are a variety of excellent and affordable transportation options available. With a perfect WalkScore rating, you don't have to worry at all.
On land, you can take advantage of the Translink buses or the SkyTrain, which has a station in Yaletown-Roundhouse. If you prefer water transportation, you can take the Seabus or the Aquabus.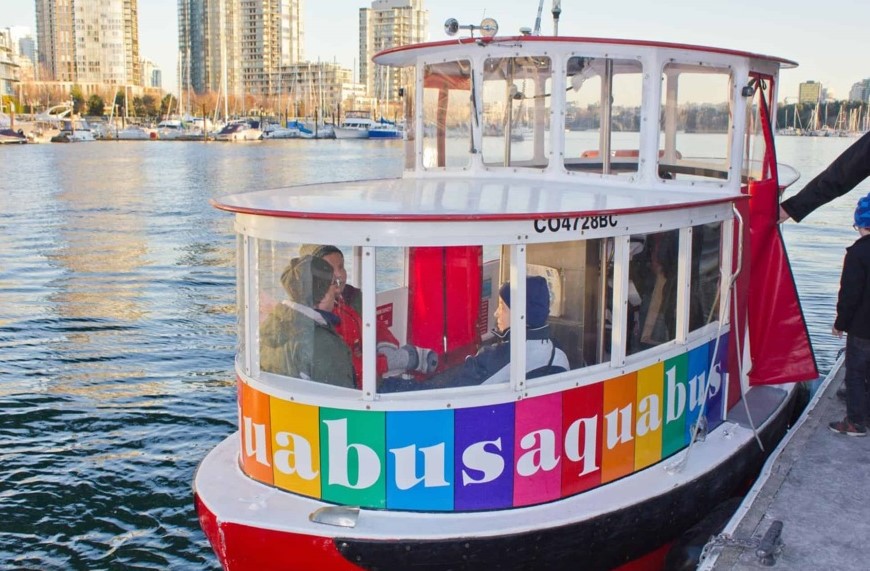 So, as you can see, accessibility is not a concern. As Granville Street, Cambie Street, and Burrard Street Bridges connect Yaletown to other parts of the city, these transportation options also ensure hassle-free access to and from the neighborhood.
Health and Wellness in Yaletown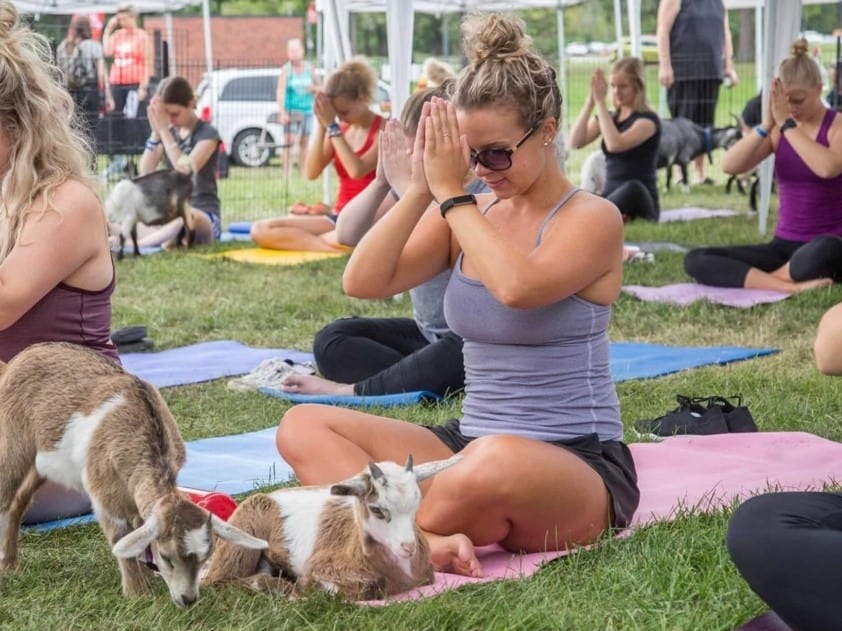 You can always lead a healthy lifestyle in Yaletown. Whether you prefer relaxing at David Lam Park on a given day, sweating it out at the gym, practicing yoga, or engaging in heavy outdoor activities, there are many options available to suit your preferences.
Yaletown is also well-served with medical clinics, dental practices, and specialty health services. Here are some establishments that you can rely on:
Address: 1296 Pacific Blvd. Vancouver, BC V6Z 2V1
Phone: (604) 633-2474
Address: 1050 Hamilton Street Vancouver, BC, V6B 2R9
Phone: (604) 801-6669
Address: 1046 Hamilton Street Vancouver BC, V6B 2R9
Phone: (778) 945 7505
Address: 1251 Pacific Blvd, Vancouver, BC V6Z 2R6
Phone: (604) 684-8488
Address:878 Hamilton Street, Vancouver, BC V6B 6A2
Phone: (604) 633-0998
Food and Supplies in Yaletown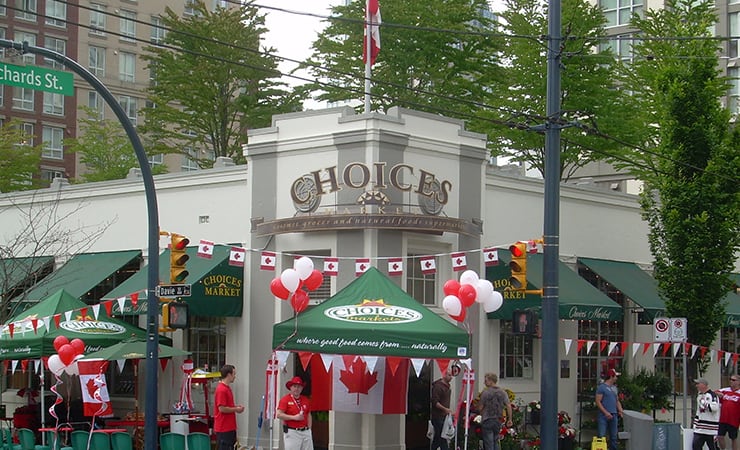 Yaletown residents have access to fresh ingredients, diverse culinary options, and a thriving dining scene.
You can find all your cooking essentials at Choices Market, Nesters Market, and Urban Fare. 
In addition to these larger grocery retailers, you'll also come across smaller fruit stands offering fresh produce. For seasonal offerings, you don't want to miss the Downtown Farmers Market set up along Hamilton Street every summer.
When you don't have the time or desire to cook, Yaletown offers enticing dining spots that cater to international cuisine, seafood delicacies, and local favorites. From trendy cafes to upscale eateries, you'll never run out of options to satisfy your cravings.
Education in Yaletown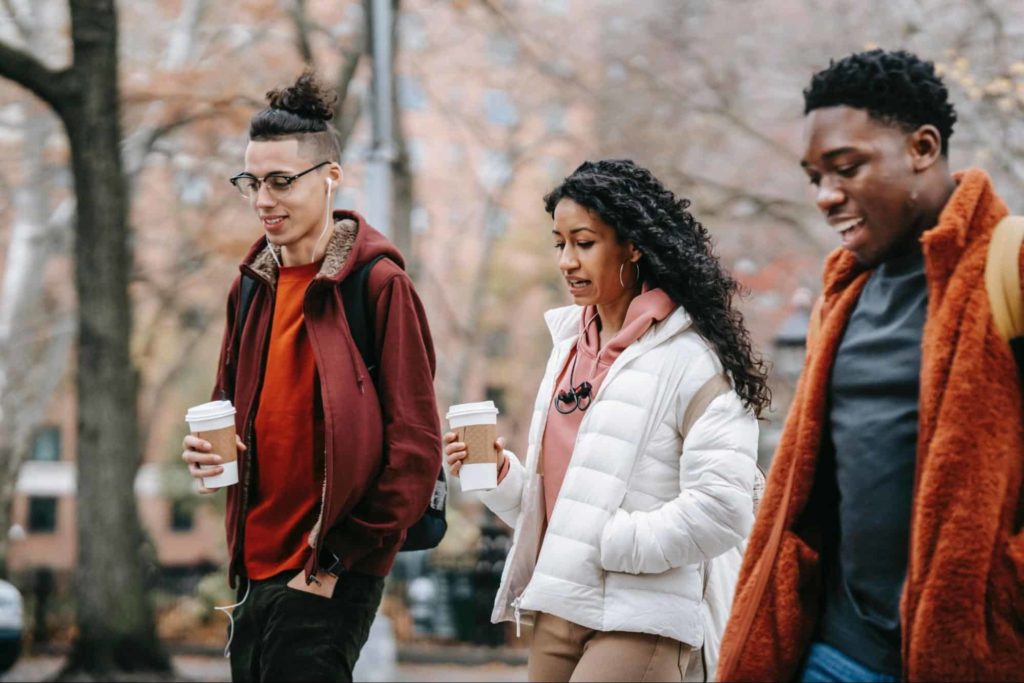 If you're thinking of putting down roots in Yaletown, you'll be glad to know that there are reputable public and private schools nearby. 
The Vancouver Film School is only within walking distance. But if you're pursuing a different major, Simon Fraser University and The University of British Columbia are just a bus ride away. 
These schools are sitting either right at the heart or just by the edge of Yaletown:
Address: #100-688 West Hastings Street, Vancouver, British Columbia, V6B 1P2
Phone: 604-416-0386
Address: 150 Drake Street Vancouver, V6Z 2X1
Phone: 604-713-5890
Address: 201- 1085 Homer Street, Vancouver, British Columbia, V6B 1J4
Phone: 604-428-6694
Address: 1755 Barclay Street Vancouver, V6G 1K6
Phone: 604-713-8999
Entertainment, Recreation, and Sports in Yaletown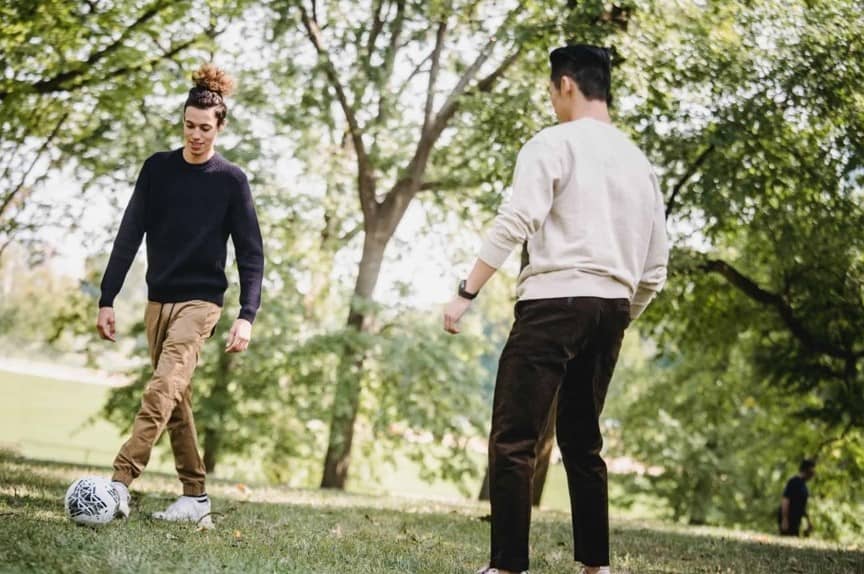 The Roundhouse Community Center organizes exciting events like the Youth Summer Outdoor Camp and Mobility and Core Training or Woodworking Carving Basics for adults. If you want to acquire a new skill or socialize, check out their program offerings!
In addition to the community center, there's the Yaletown Business Improvement Association (BIA) that's working hard to ensure a fun and safe environment in the neighborhood.
Aside from keeping the streets clean and beautiful with timely installations, they organize inviting events like Let's Hear It for Yaletown, where there's free live outdoor jazz music, and Illuminate Yaletown, a light art exhibition.
They were also the first to set up free Wi-Fi in a Vancouver neighborhood back in 2017. 
So, when it comes to entertainment and recreation, trust that you'll have plenty of options and a supportive community to be a part of.