The 6 Best Psychics in Vancouver
Whether you're a strong spiritual believer or a hopeful skeptic, the world of psychics can be tough to navigate on your own. To help you make sense of everything, we've gathered a list of the best psychics in Vancouver.
Part of what makes psychic consultations hard is the definitive lack of standards for being a proper psychic. As an alternative means of quality assurance, we've included in-depth backgrounds and helpful customer reviews.
How Much Does a Psychic Cost in Vancouver?
Each psychic will often charge different amounts based on their respective talents and services. Aside from this, the cost of a psychic can also vary with regard to the length of each consultation.
To give you a general idea, we put together this table, which outlines the basic costs for our chosen psychics:
Juan The Psychic
Virtual/Phone reading – $95 – $265
Photo reading via Email – $140/hr
Mediumship – $265/hr
Life coaching – $300/hr
Career coaching – $250/hr
Spiritual cleansing – $300/hr
In-person healing – $150 – $300
In-person readings – $100 – $290
Andrea F. Woodhouse Psychic & Healer
Intuitive reading $125/hr
Energy healing sessions $150/hr
Family constellations $125/hr
Intuitive reading & Energy healing $220/hr
Tarot Readings by Tegan
30-min tarot reading – $125
60-min signature tarot reading – $180
90-min soul purpose reading $265
Cassandra Macleane Psychic Numerologist
Psychic readings – $95 – $230
Family web numerology reading – $95 – $150
Couples readings – $265 – $270
Compatibility consultation – $110
Name balance consultation – $300
Business name consultation – $350
Address analysis – $40
Courtney Carnrite Healing Arts & Readings
Channeling and tarot reading – $70 – $120
Couples reading – $70 – $120
Crystal healing/journey work – $160/90min
Mediumship $70 – $140
Danna Calli
One hour psychic mediumship reading – $125
For most other psychics, you can also expect services at a price similar to those expressed in our table. Many psychics also offer an introductory service, for those who are a bit skeptical of the whole idea of psychic consultation.
The Best Psychics in Vancouver
With basic costs covered, we're now ready to introduce the best psychics in Vancouver. Each of these individuals has their own specific area of expertise, so it's best to keep this in mind when choosing your psychic.
1. Juan The Psychic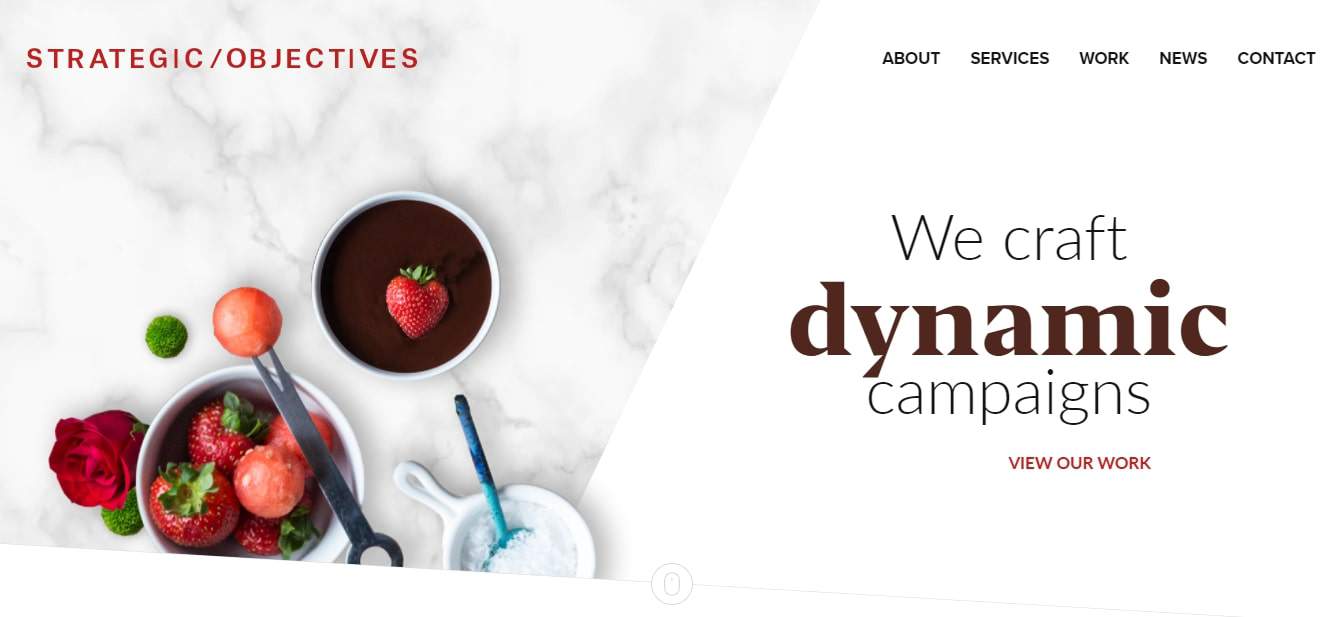 SERVICES
Psychic reading
Psychometry (photo reading)
Love reading
Palm reading
Energy reading/healing
Cleansing
Life coaching
WEBSITE
https://www.juanthepsychic.com
ADDRESS
1026 Davie St Suite 310, Vancouver, BC V6E 1M3, Canada
CONTACT DETAILS
Phone number: (778) 990-9785
Email:

[email protected]


Skype: Juan Fernando Camacho Tamayo
OPERATING HOURS
Monday: 8:30 am – 5 pm
Tuesday: 8:30 am – 5 pm
Wednesday: 8:30 am – 5 pm
Thursday: 8:30 am – 5 pm
Friday: 8:30 am – 5 pm
Saturday: closed
Sunday: closed
Juan the psychic is a spiritual healer who has worked with hundreds of clients over the course of 30 years. During this time, Juan has offered help to his clients mainly by employing a mix of psychological and spiritual practices such as life coaching, and energy healing.
This man is no stranger to skeptics and like all psychics, he has received his fair share of criticism. But more often than not, skeptical clients end up being better for the experience since they are able to release stress and anxiety through one-on-one consultations with Juan.
Given the current state of the world, some clients may not be comfortable stepping out of their homes for consultations. With this in mind, Juan also offers virtual and over-the-phone readings each with varying lengths of time
Another one of Juan's specialties is psychometry, otherwise known as scrying, or token-object reading. This allows him to read photos of individuals to help clients get a better feel for a specific person and understand their strengths, weaknesses, likes, and dislikes.
Offers psychometry readings
Focuses on spiritual healing
Comes from a long line of traditional healers
Does not accept consultations on weekends
Customer Reviews
These clients can attest to the effectiveness of Juan's spiritual healing practices:
"Juan's Studio is an Oasis where I felt such good energy engulfing me while sitting in his warm blessed loving presence. His little dog added joy for me. Life has been moving too fast and was feeling beyond my control. I felt I could breath again the moment I entered his Psychic Studio and calmed down Juan`s gentleness and loving spirit helped me as he guided me inward the loss of my loved one. He Channeled him into our presence and this brought such comfort. In reflection of my visit with Juan I realized I'm grounded now and able to move forward in Life. Juan opened me to feel universal energy and the Spiritual connection between me and God. Thank you Juan, bless you" – Charmin M.
"Juan The Psychic saw my true life path, I am utterly amazed and so thankful.I just haven't been able to trust anyone – I am so amazed by what happened! I met him and his little dog (I this little dog is a healer) in his Psychic Studio on Davie – I was a skeptic but I had to do something to find out what is happening, I am so sick and tired of my life I was desperate to get answers. Well, he is the REAL thing! You can just his healing energy! When he read me he felt what he calls my vibrations coming off my pain body which he showed me are controlling my path, he moved my energies around and cleansed my chakras (I have never believed in any of this before-trust me I do now!) and showed me my life adversities he knew them without me telling them) and how to walk through it all. I didn't see it. I didn't want to believe it but its been three days and I am sleeping all night from the day I met this wise, loving and sweet healer, I am feeling the light. Thank you Juan for putting me back to on the path of my true self. God Bless You Juan…." – Julia J.
2. Andrea F. Woodhouse Psychic & Healer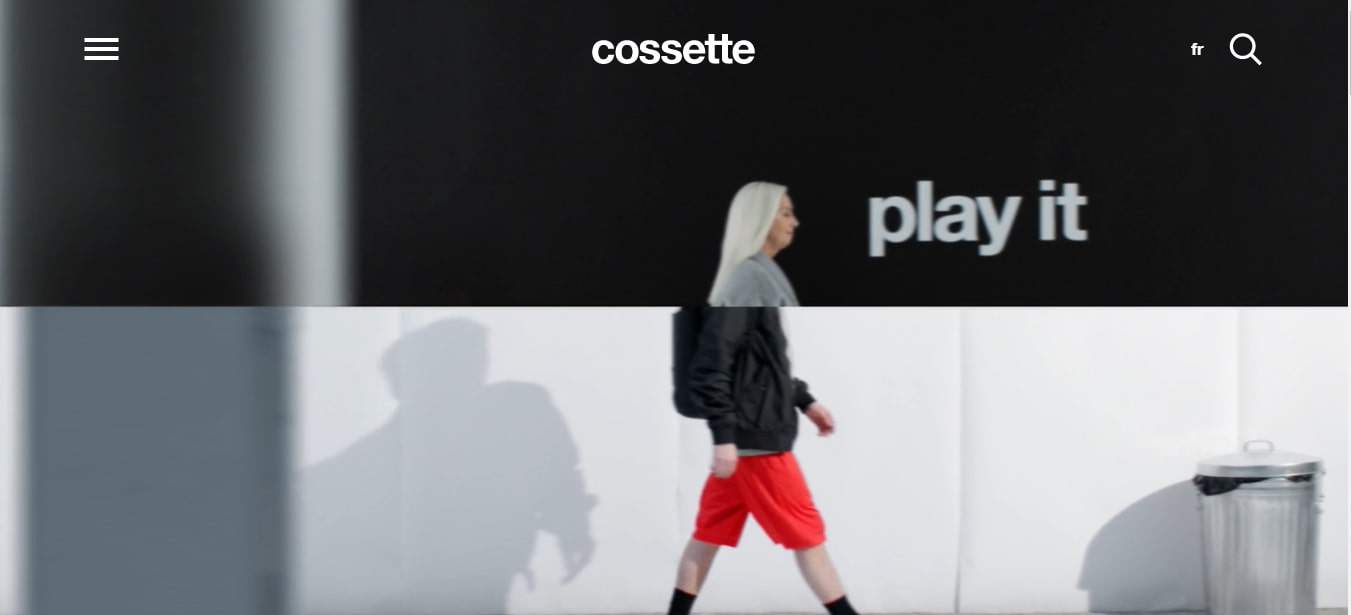 SERVICES
Readings
Family constellations
Energy therapy
WEBSITE
https://www.andreawoodhouse.ca/
CONTACT DETAILS
Phone number: ( 778) 710-6499
Email:

[email protected]

OPERATING HOURS
Monday: 10 am – 6:30 pm
Tuesday: 10 am – 6:30 pm
Wednesday: 10 am – 6:30 pm
Thursday: 10 am – 6:30 pm
Friday: 10 am – 6:30 pm
Saturday: 10 am – 3 pm
Sunday: closed
Andrea is yet another psychic healer who aims to help and guide clients through spiritual means. What sets her apart from others, however, is her focus on regulating and maintaining energy.
For those who are interested, Andrea's energy therapy is very similar to meditative practices. Essentially, clients will lay down in the therapy room and reflect on internal conflicts with Andrea's guidance.
Of course, such a practice is extremely subjective and in some cases, it can seem downright preposterous. So, to back her work, Andrea has achieved various certifications in practices such as integrated energy therapy, and floral therapy.
With these certifications, clients can rest easy knowing that Andrea has achieved a level of proficiency that warrants professional recognition.
Uses a combination of floral and internal energy therapy
Possesses various certifications for healing therapy
Great for clients in search of alternative healing practices
Offers fewer services than other psychics
Customer Reviews
After working with so many clients over the years, Andrea has earned her fair share of rave reviews:
"Since working with Andrea, a lot has changed in my life. I first did her family constellations workshop where I let go of so much emotion that was holding me back in such a welcoming and safe space. Shortly after I got an intuitive reading and flower essence that gave me the clarity and tools to move forward in my life. Now almost a year later I followed up with another intuitive session and could see all the progress I had made over the last year. After working with Andrea, I feel relieved, confident, and have so much clarity. Andrea is so helpful, intuitive, and easy to work with. I highly recommend her workshops and working with her privately for any guidance you may need." – Yvette B.
"Andrea has been an angel in my life in the past year!
I had a miscarriage and hit rock bottom – from then, I did counseling, hypnosis, neurofeedback and some other treatments, but what really helped me ground and heal was having Andrea helping me through those difficult times! She has done intuitive reading – one of the most beautiful things I have ever done! This was definitely life changing for me! I also went for energy healing session after, which have me a profound sense of inner peace! Working with Andrea has been a bless! I absolutely recommend Andrea" – Fernanda S.
3. Tarot Readings by Tegan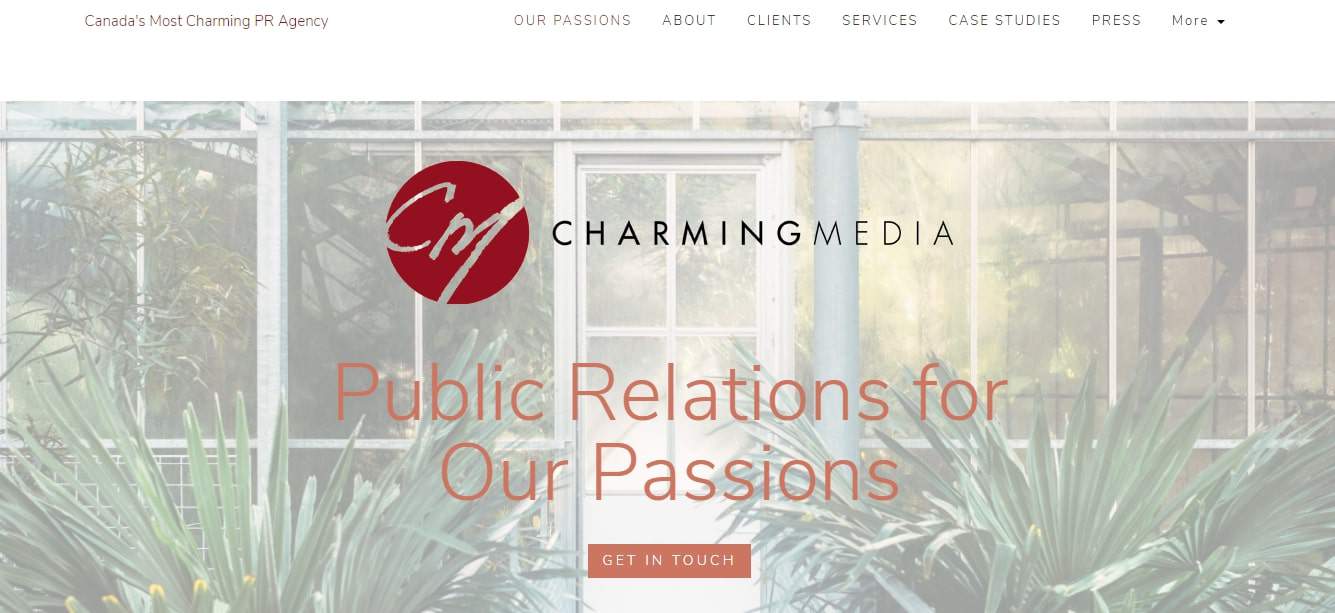 SERVICES
Tarot readings
Spiritual support
Spiritual therapy
WEBSITE
https://tegan-tarot.com/home
ADDRESS
316 W 5th Ave, Vancouver, BC V5Y 1L1, Canada
CONTACT DETAILS
Phone number: (604) 679-9650
Email:

[email protected]

OPERATING HOURS
Monday: closed
Tuesday: closed
Wednesday: 12 pm – 6 pm
Thursday: 12 pm – 6 pm
Friday: 12 pm – 6 pm
Saturday: closed
Sunday: closed
Tarot card reading is a psychic practice that dates back to the 14th century. Most people used tarot card reading to gain knowledge about individuals and events in the past, present, and future.
Today, Tegan applies tarot card reading as a means of helping clients achieve a positive perspective during trying or confusing times. By doing this Tegan leaves less room for skepticism and more room for personal contemplation.
With this said, however, clients would benefit from keeping an open approach to tarot card readings. This is due to the highly subjective and metaphoric nature of tarot readings as a whole.
Tegan is known for building a strong connection with her clients as this supposedly makes readings more effective. While this cannot be fully measured, many clients do praise Tegan for her ability to effect a positive change in one's mindset.
Specializes in tarot readings
Located relatively close to downtown Vancouver
Great for clients in search of spiritual and emotional support
Customer Reviews
Tegan's unique tarot card readings have made repeat clients out of many first time customers:
"I book a session with Tegan when I'm needing to get out of my head and get clarity on my path and direction – there are so many spiritual and ethereal elements to ourselves that no therapist or happy hour with a best friend can sort for us. Tegan comes from a place of integrity, presence and truly embodies the brilliant work of (what I think) Tarot is meant to be, a support tool for our lives.I have recommended her over and over to friends and family and firmly believe that if you keep the power within you and work with her for additional clarity, your session will pack an absolute bright and helpful punch to spring you forward in life." – Emily M.
"I had a fantastic Zoom session with Tegan exploring my Astrological chart. I'm fairly new to Astrology but Tegan explained all the technical aspects really well and was also very intuitive in her reading. I learned way more than I anticipated and came away feeling excite to learn more." – Caela R.
4. Cassandra Macleane Psychic Numerologist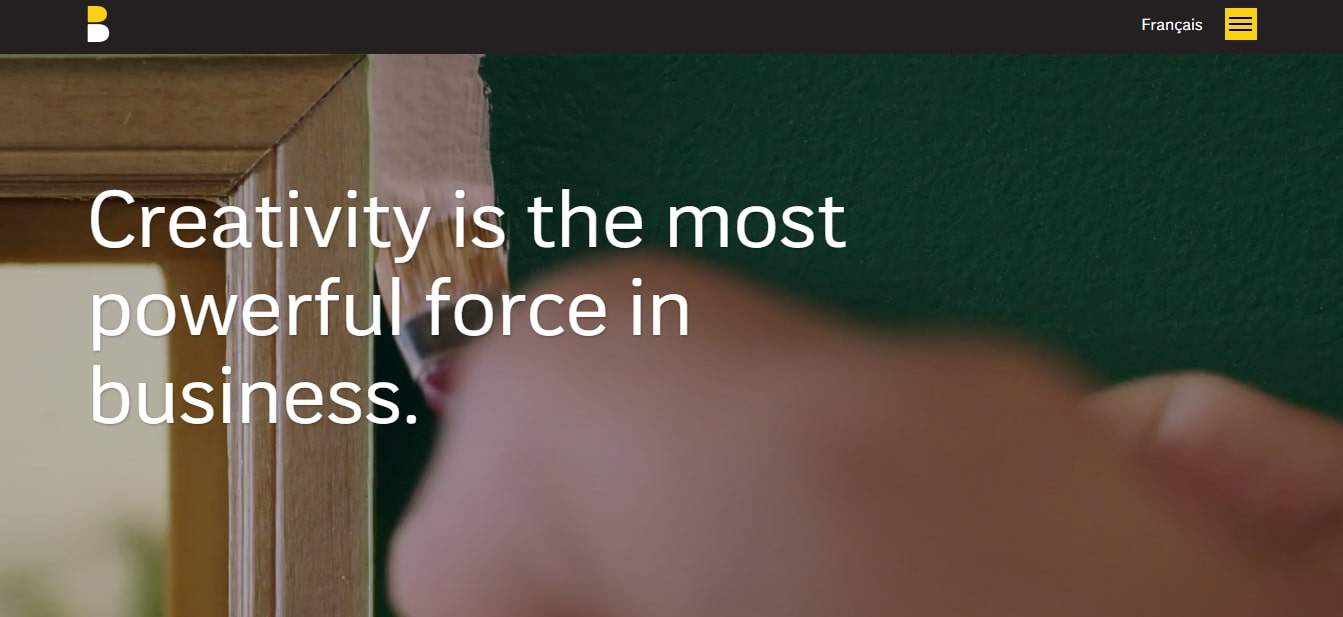 SERVICES
Psychic readings
Compatibility consultation
Couples readings
Numerology readings
WEBSITE
http://www.cassandramacleane.com/
ADDRESS
1385 Maple St, Vancouver, BC V6J 3S1, Canada
CONTACT DETAILS
Phone number: (604) 732-9226
Email:

[email protected]

OPERATING HOURS
Monday: 8 am – 8 pm
Tuesday: 8 am – 8 pm
Wednesday: 8 am – 8 pm
Thursday: 8 am – 8 pm
Friday: 8 am – 8 pm
Saturday: 8 am – 8 pm
Sunday: 8 am – 8 pm
Among psychic practitioners, Cassandra Macleane is sort of a jack of all trades. During sessions, she often uses a combination of divination charts, tarot cards, psychometry, and numerology to help clients.
In her 30-year tenure as a psychic Cassandra has honed her practices by following a specific process. Her readings usually begin by using a divination chart to get a feel for a client, and after this, she employs one of several techniques based on a client's purpose for visiting.
Due to her wide skill set, clients approach Cassandra for a wide range of reasons. These range from couple readings and general guidance to business decisions and even name changes.
Taking the recent pandemic into account, Cassandra also offers readings through phone and Skype. These virtual sessions are also the same length as physical sessions, and the lack of face-to-face contact greatly reduces the risk of exposure to COVID.
Offers an extremely wide array of services
Makes use of numerology for readings
Offers virtual psychic readings
Scheduling can be difficult due to the large number of clients
Customer Reviews
Cassandra's readings have helped a number of clients find peace of mind during trying times:
"I had my reading with Cassandra a week ago and she was amazing. Explained everything in great detail and not vaguely. I appreciate her honesty and was willing to say hard truths in the name of integrity. She helped me find some clarity I was needing. I would recommend her 100% and defiantly come back in the future. Thanks again Cassandra" – Julio C.
"I had a reading with Cassandra a week ago and it was such a positive experience! She has a great energy about her even through the phone and was extremely knowledgable. Cassandra explained everything in detail and took the time to check in with me to see what was or was not resonating. She was able to provide clarity and insight into all my questions and I finished the session feeling uplifted. Thank you Cassandra!" – Amie R.
5. Courtney Carnrite Healing Arts & Readings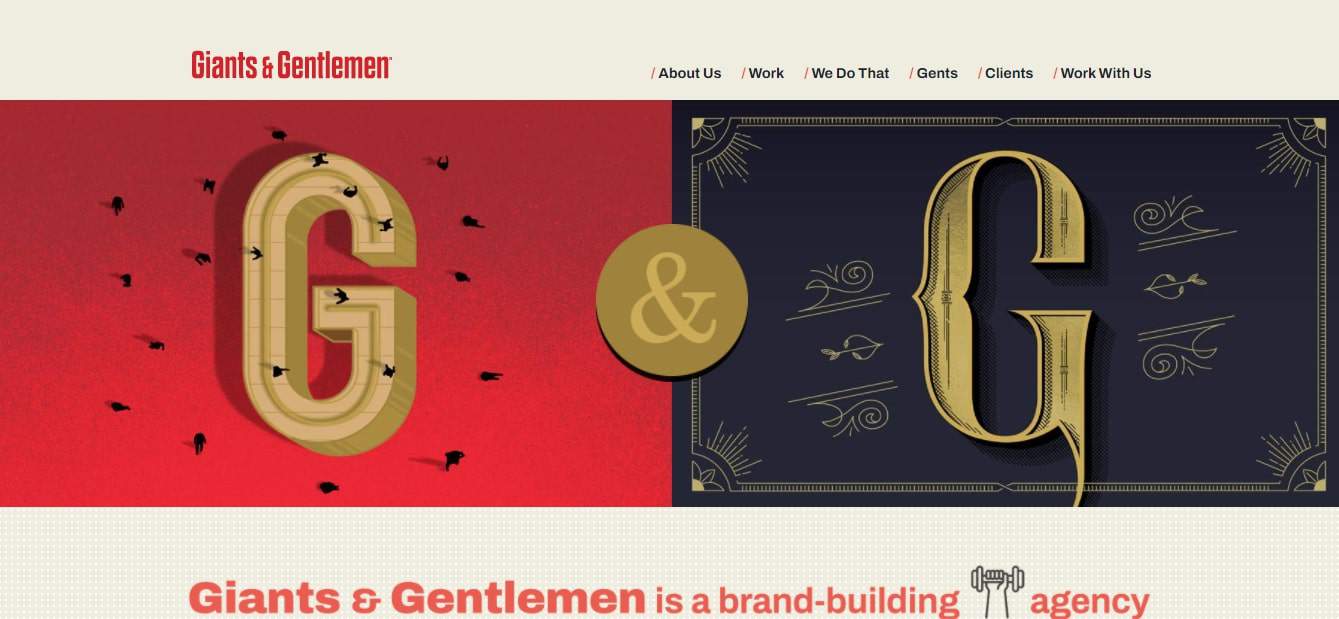 In her work as an Intuitive Artist, Courtney practices Channeling, Tarot, Mediumship, Supported Journey Work (Animism) and Crystal Energy Healings. As an Intuitive Reader, she can help you resolve questions about your path and direction, gain knowledge about how to best accomplish your goals, receive insights about your current situation, get closure surrounding current and past situations, and communicate with loved ones who have passed.
She uses Tarot and Oracle cards to help answer your questions and taps into her Guides and asks them to connect to your Guides for information, knowledge, and wisdom on your behalf.
Courtney is gifted to see and hear messages from Guides who come forth to help you – Ascended Masters, Archetypal Energies, Deities, StarPeople, Animal Guides, Ancient Ones, Angels, and Ancestors.
Furthermore, she loves to read for others and offer my gifts to the world on behalf of Spirit and has been working with the public since 2014. She is also a Practitioner of Western Herbalism.
Offers crystal healing therapy
Practices reiki healing
Open for consultations on weekends
Specializes in Channeling & Tarot Readings, Animistic Crystal Healings, Mediumship, and Couples Readings & Parties
Holds sessions both online and in-person in Vancouver or North Vancouver
Exact rates are unavailable online
Customer Reviews
Here's what clients had to say about Courtney's healing skills:
"Courtney is a talented healer and reader. I have been to energy medicine sessions with her and found them to be very beneficial for stress reduction and getting clear on life's direction. I have also benefited from her herbalist skills as she has recommended herbal support that has improved my health. Over the last year or so, I have been using her lovely skin products and essences and found these to be pure and energetically balancing. I can highly recommend courtney's practice and products." – Angela P.
"Courtney was bang on about everything going on in my life right now, and helped me trust my own intuition more!" – Jennifer M.
6. Danna Calli
Danna is both an informative reader and a psychic medium that enables her to answer any question whatever its nature. She is dedicated and committed to her mission of connecting the clients to the Universal Truth.
Being able to draw answers directly from a spirit, she is able to do other psychic ways in order to convey the message as clear as possible.
Her devotion enables her to perform mediumship, clairvoyance, clairaudience, psychic readings, and automatic readings as well.
Centering on inspiring and enriching human lives, Danna constantly tries to do all these through psychic services with consciousness in Christ which resides in all individuals as they journey in the need of love.
Precise, clean and clear messages
Encouraging and nurturing readings
Devoted and accurate mediumship
Customer Reviews
Here are some insights of Danna Calli's clients:
I went to the First United Spiritualist Church specifically for the "Messages from Spirit" event. The messages I received from God, the Great Spirit were completely accurate and meaningful to me. I want to thank you both (Jean-Luc and Danna) for taking the time to send me the additional messages through e-mail. That night I really felt a sense of urgency that drew me to the right place at the right time; pure synchronicity! You have my gratitude. Much love and inner peace! – Georgina, Vancouver\
Thank you so much for sending me this message! It is so beautiful. It touched my heart! You and Danna do a beautiful work together. God Bless you both for bringing this light into our world. I thank you both! – Monica, Vancouver
FAQs About Psychics
---
Psychic arts can seem strange to some, and the presence of common scammers doesn't help with skepticism. But, with this list of reviews, pros & cons, and customer feedback you'll have a much easier time avoiding scams and jumping into the extrasensory psychic world.
If you're looking for alternative healing practices, perhaps our list of the clinics with the best osteopaths in Vancouver can help. We've included physician backgrounds, FAQs, and other helpful information to make choosing a clinic quick and easy.