The 6 Best General Contractors in Vancouver
From office spaces to custom homes, there's a builder out there for every project. To help you find yours, we've compiled the best general contractors in Vancouver.
It can be tough to get a feel for a business through word of mouth alone. That's why we've added company backgrounds, customer reviews, and other in-depth info.
How Much Do Contracting Services Cost in Vancouver?
The cost of construction services will vary largely with each project. To provide a basic idea of what you'll be looking at, we dug up this cost table:
| | |
| --- | --- |
| Project type | Price range |
| Residential strata | $220 – $355/sq-ft |
| Single-family residential | $145 – $260/sq-ft |
| 3-story townhouse | $170 – $235/sq-ft |
| Custom single-family residential | $430 – $1,090/sq-ft |
| Office space construction | $230 – $300/sq-ft |
| Retail space renovation | $150 – $300/sq-ft |
Keep in mind, construction costs can often be affected by materials, labor rates, and the overall size of the project.
The Best General Contractors in Vancouver
With basic costs covered, it's time to unveil our entries for the best general contractors in Vancouver.
1. Vancouver General Contractors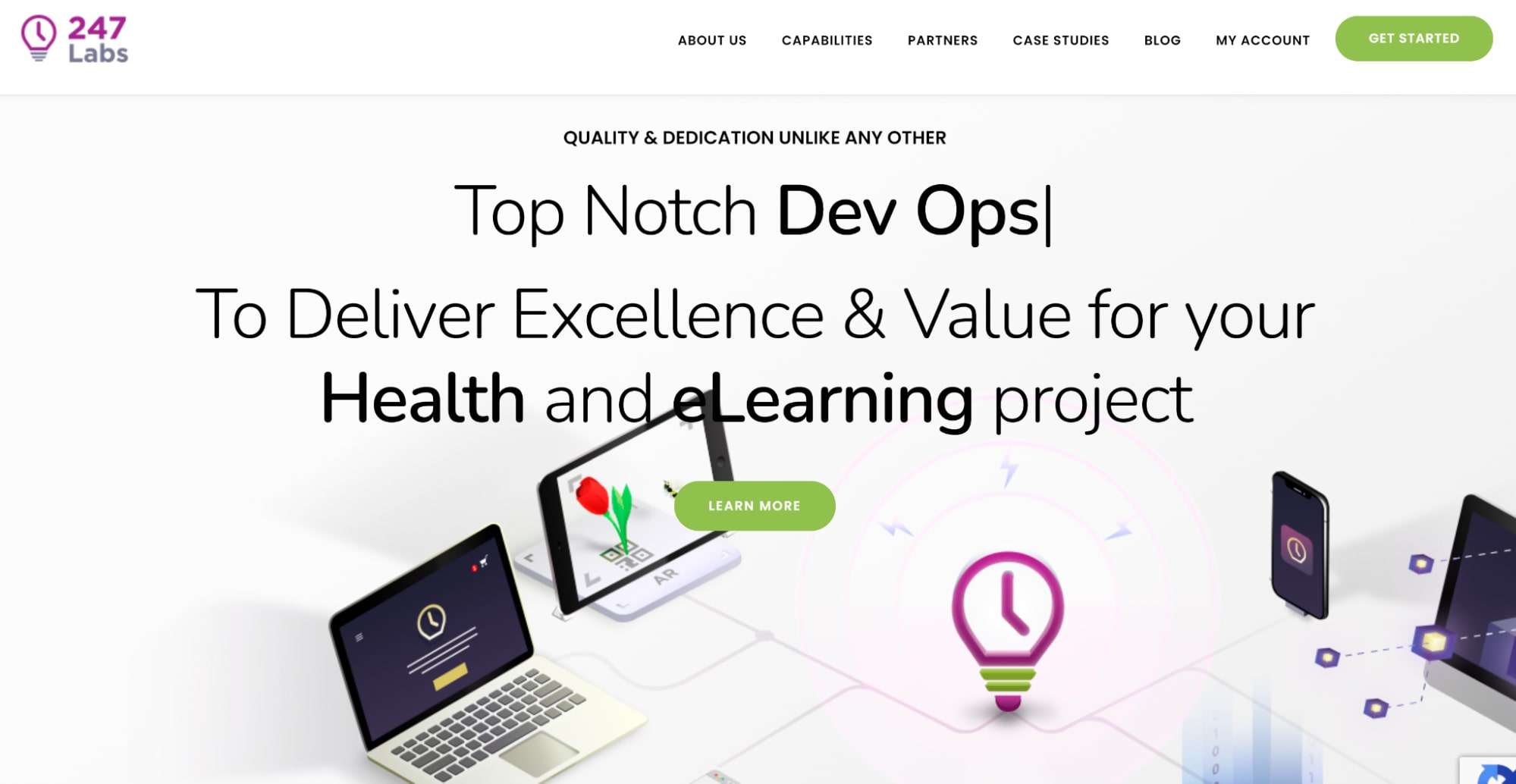 SERVICES
Kitchen renovations
Full renovations/additions
Residential renovations
Interior design
Custom homes
Commercial renovations
WEBSITE
https://vancouvergeneralcontractors.com/
ADDRESS
3689 E 1st Ave #220, Vancouver, BC V5M 1C2, Canada
CONTACT DETAILS
Phone number: (604) 430-3004
Email:

[email protected]

OPERATING HOURS
Monday: 8 am – 5 pm
Tuesday: 8 am – 5 pm
Wednesday: 8 am – 5 pm
Thursday: 8 am – 5 pm
Friday: 8 am – 5 pm
Saturday: closed
Sunday: closed
Vancouver General Contractors has spent over a decade building projects all throughout the lower mainland. As time has passed, this firm has worked on a number of different builds including luxury homes, commercial buildings, and general renovations.
While these folks offer all the services of a traditional firm, their portfolio mainly consists of residential projects. This is no doubt due to their combined team of designers and builders as well as their no-nonsense approach.
With a simple 3-step plan of designing, planning, and building, this firm makes any project simple and straightforward. From a project's inception, this company's designers will work with a client to capture every single detail of a project.
On paper and in practice, this process does a great job of making construction projects easier for clients. With other firms, the finer details of a project may be lost in translation from the drawing board to the construction site.
But, with this process, clients will have a guiding hand to make sure their creative vision is followed well.
Consolidated team of builders, managers, & designers
Excels at residential projects
Recognized by the National Bath & Kitchen Association
Less-experienced in commercial projects
Customer Reviews
Vancouver General Contractors have succeeded time and time again in leaving lasting impressions on clients:
"We hired VGC because of the reputation. We wanted a company that stood behind their name, and that's exactly what they did. The entire team were fantastic to work with. Ravi and Hoda were exceptional, the expertise they brought with them exceeded our expectations. The entire building of a new bathroom was like watching an artist paint a picture.
The trades they use are professional and treated us with respect.
We are extremely happy with the final step. Thanks VGC" – Mike F.
"Amazing service, got my kitchen done with them, looks great and was dine in a timely manner. I also compared there price with 3 other companies and they were by far the beat in the market. Thank you Hussain for the amazing service!" – Hassan A.
2. Walker General Contractors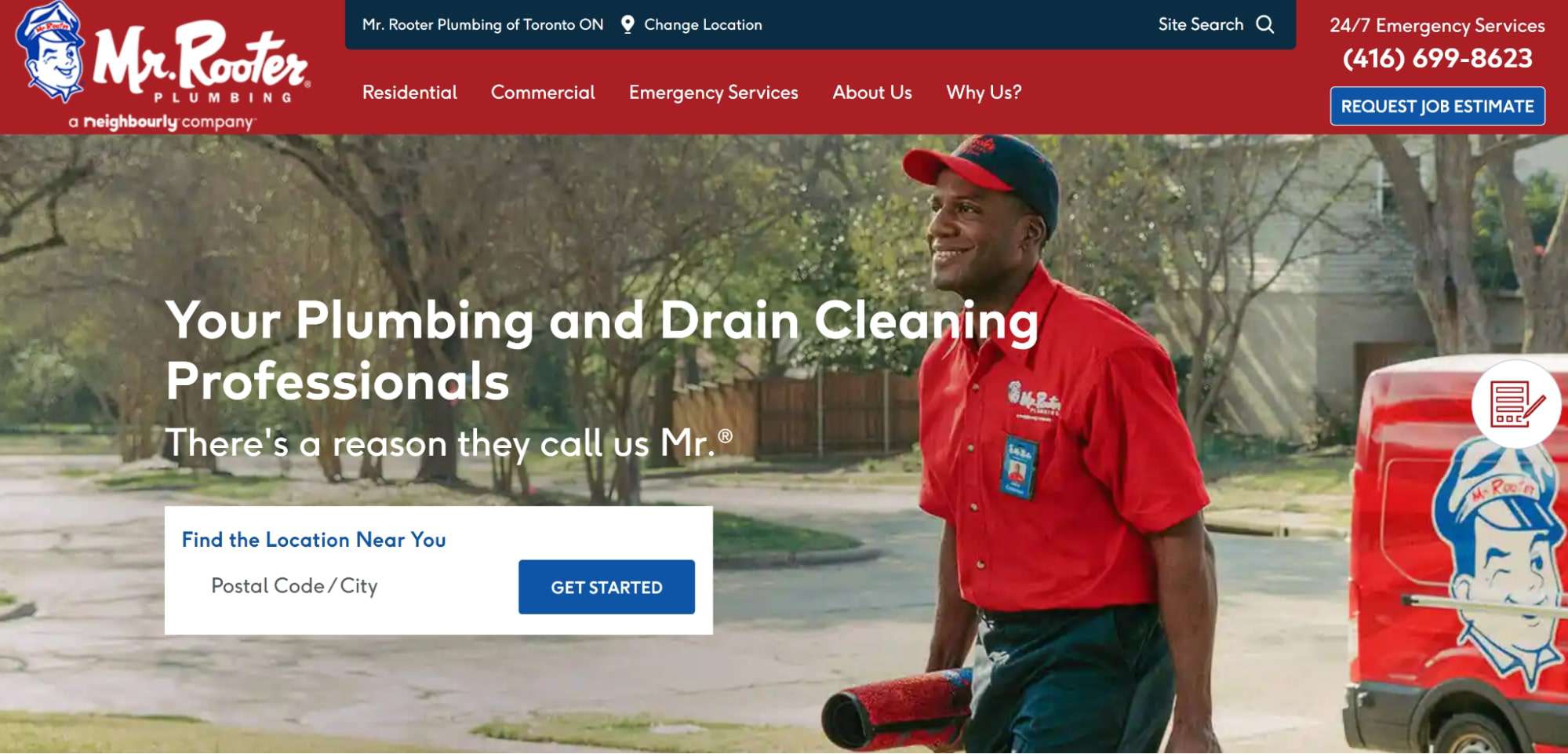 SERVICES
Commercial construction
Laneway homes
Condo and apartment renovations
Home renovations
New build constructions
Designing/floor plans
Custom homes
WEBSITE
https://www.walkergeneralcontractors.ca/
ADDRESS
1330 Marine Dr #409, North Vancouver, BC V7P 1T4, Canada
CONTACT DETAILS
Phone number: (604) 781-7785
Email:

[email protected]

OPERATING HOURS
Monday: 9 am – 7 pm
Tuesday: 9 am – 7 pm
Wednesday: 9 am – 7 pm
Thursday: 9 am – 7 pm
Friday: 9 am – 7 pm
Saturday: 10 am – 6 pm
Sunday: closed
From North Vancouver all the way to Langley, Walker General Contractors has served countless homeowners over the years. Though the company is relatively new, its focus on residential projects has made it popular for both renovations and additions.
Heading this construction firm is Kyle Walker, a veteran of the construction industry. With a lot of experience in apartment renovations, Kyle has an excellent grasp of general construction practices.
Taking this experience into account, Kyle and his firm are reputedly good at handling apartment renovations. As proof of their capabilities, the folks at this firm are fully licensed and certified.
On top of apartment construction projects, this firm also offers bathroom and kitchen renovations. With a penchant for renovations with modern aesthetics, this firm's work fits nicely with Vancouver's predominantly modern home market.
Pros
Highly adept at apartment and condo renovations
Managed by a veteran of the construction industry
Fully licensed and certified builders
Cons
Relatively new to the construction industry
Customer Reviews
These folks were extremely pleased with Walker General Contractors:
"My husband and I hired Walker GC to complete an apartment renovation on an apartment we purchased last year. We were extremely pleased with the quality of workmanship , and the professionalism of all the trades. We would definitely recommend them to our friends and family" – Susan D.
"We use WGC to complete our unfinished basement renovation at our property in Burnaby. It was a fairly extensive renovation, we were quite impressed with the smooth transitioning of the project. We felt comfortable knowing that we were in good hands. Thank you WGC crew for doing a great job on our basement suite" – George G.
3. Platinum Renovations and Contracting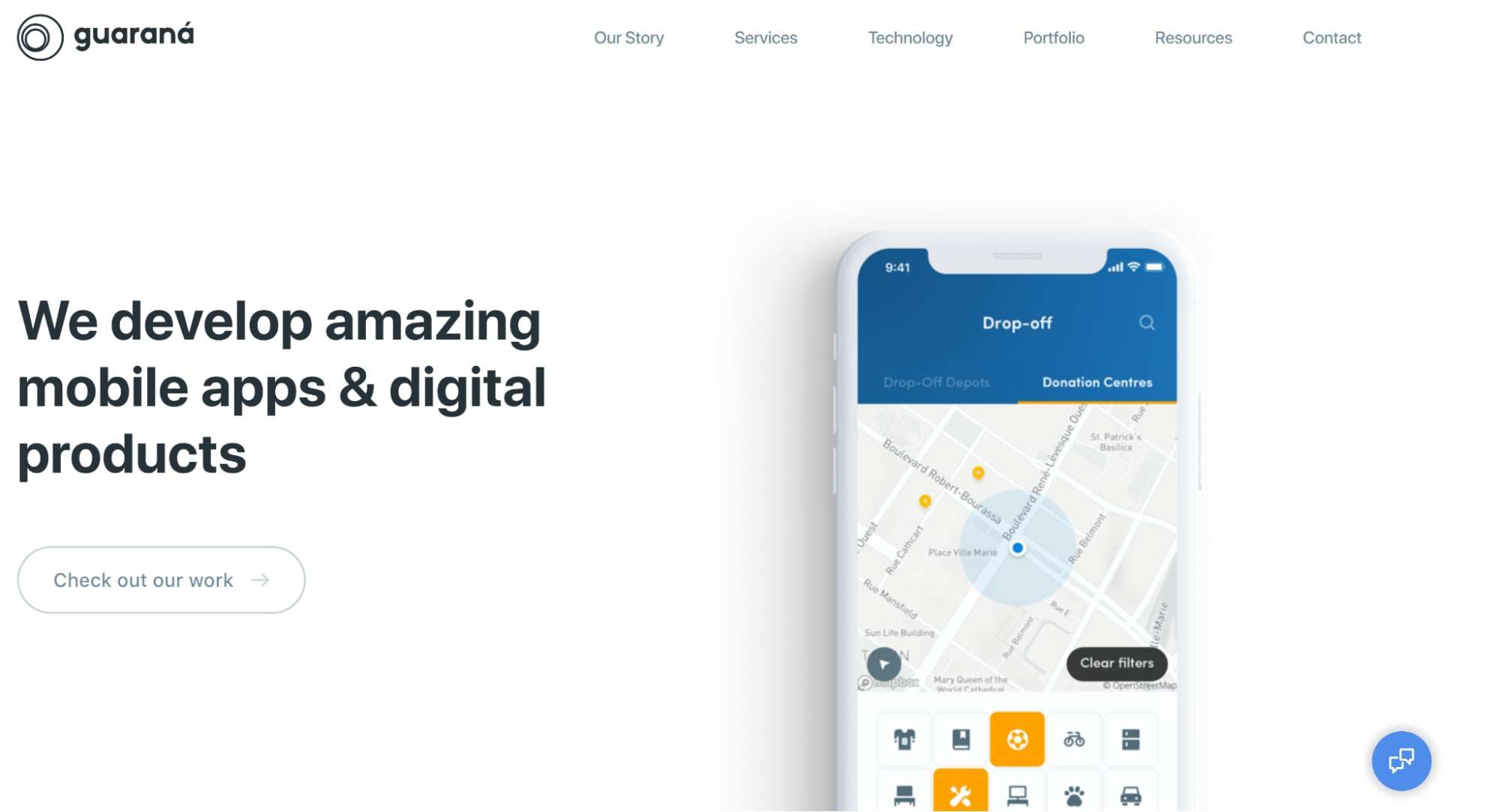 SERVICES
Home renovations
Home improvements
Contracting services
WEBSITE
https://renovationsnorthvancouver.ca/
ADDRESS
1124 Lonsdale Ave #1180, North Vancouver, BC V7M 2H1, Canada
CONTACT DETAILS
Phone number: (778) 999-3443
OPERATING HOURS
Monday: 8 am – 6 pm
Tuesday: 8 am – 6 pm
Wednesday: 8 am – 6 pm
Thursday: 8 am – 6 pm
Friday: 8 am – 6 pm
Saturday: 9 am – 5 pm
Sunday: closed
Platinum Renovations is a medium-sized construction firm serving Vancouver, Burnaby, Coquitlam, and Port Moody. These folks offer a host of services including basic construction and renovations as well as specific services such as plumbing and wiring.
To add to their specialized services, this firm also provides construction debris and waste removal along with stonework landscaping, tiling, and grout work. Having these additional services allows clients to save by working with just one contractor.
Along with saving through combined services, clients can also take advantage of the firm's smaller team. While this may result in longer completion times, it also means a lower labor cost for most projects.
As a matter of fact, this firm's wide array of services and skilled landscaping team strongly contribute to its overall recognition. These combined offerings make them an excellent option for homeowners and realtors looking to improve their homes.
Offers dozens of specialized services
Employs a talented landscaping team
Smaller team results in lower labor costs
Larger projects may take longer to complete
Customer Reviews
Platinum Renovations has earned quite a few rave reviews thanks to their skilled, closely-knit team:
"We hired Kia's team to fully renovate our unfinished basement (relocate washroom and laundry, convert storage space into a bedroom and upgrade whole house electrical). This was a big job for us and we are so glad we chose them to do it. This team puts the customer first and will ensure that we are satisfied with the results. They worked hard to meet our tight schedule while delivering on quality. When contacted, they always get back to you or respond right away. They do the work right and don't take shortcuts. They passed all inspections and we were beyond satisfied with the results. I highly recommend them and will gladly work with them in the future." – Barry N.
"We recently had some updates done to our condo by Kia and his team. They did a fantastic job and were really responsive throughout the process. Would definitely recommend them and will for sure work with them again when we'd like more updates to the unit. Thanks guys!" – Mike A.
4. QualiFast Contracting Ltd.
SERVICES
General contracting
Commercial renovations
Build outs
Remodels
Drywalling
Demolition
Flooring
Carpentry
Millwork
Construction
WEBSITE
https://qualifast.ca/
ADDRESS
488 Helmcken St #413, Vancouver, BC V6B 6E4, Canada
CONTACT DETAILS
Phone number: (604) 600-1274
Email:

[email protected]

OPERATING HOURS
Monday: 8 am – 6 pm
Tuesday: 8 am – 6 pm
Wednesday: 8 am – 6 pm
Thursday: 8 am – 6 pm
Friday: 8 am – 6 pm
Saturday: 8 am – 12 pm
Sunday: closed
Among the entries on our list, Qualifast Contracting is among one of the few firms that fully focus on commercial renovations. This company has successfully worked on offices, commercial bathrooms, and even restaurants.
With over 15 years of experience, these folks have had ample time to hone their craft. As a result, their list of offerings includes up to 20 unique services to help build, modify, and even demolish a commercial space.
Along with this, the company has also built up a large, highly-skilled team composed of designers, project managers, plumbers, electricians, and other personnel. This makes Qualifast a perfect one-stop-shop option for commercial property owners
Last but certainly not least, this firm offers warranties on all work and services rendered. Thanks to this, clients can always rely on the company to render reliable service and right any possible wrongs.
Great for commercial projects
Offers both building and demolition services
Highly experienced team of personnel
Does not offer residential services
Customer Reviews
These clients were very pleased with the work done by Qualifast Contracting:
"It's always a pleasure to work with Mario and his team. We have worked alongside them on many office projects. He and his team have a great attitude and you can tell that they genuinely enjoy what they are creating. We highly recommend QualiFast. They will get your project done right and to your liking." – Matthew R.
"The QualiFast team did a full renovation for our Vancouver office. Excellent quality and a very clean modern look, plus good follow-up on additional small items we needed doing after the main renovation. Highly recommend as a general contractor." – Alex P.
5. Twin Lions Contracting Ltd.
SERVICES
Custom homes
Home renovation
Commercial renovation
WEBSITE
https://www.twinlionscontracting.com/
ADDRESS
980 W 1st St Unit 104, North Vancouver, BC V7P 3N4, Canada
CONTACT DETAILS
Phone number: (604) 210-8435
Email:

[email protected]

OPERATING HOURS
Monday: 7:30 am – 4:30 pm
Tuesday: 7:30 am – 4:30 pm
Wednesday: 7:30 am – 4:30 pm
Thursday: 7:30 am – 4:30 pm
Friday: 7:30 am – 4:30 pm
Saturday: closed
Sunday: closed
From the many firms that focus on residential construction, Twin Lions stands out by adhering to modern building styles and exploring new housing options. As a result, this company often builds laneway homes and other sustainable properties.
With a team of industry professionals and over 11 years of experience, Twin Lions has earned tons of recognition. These include awards for housing excellence from Havan and the Canadian Home Builders' Association.
Clients who would like a better grasp of the firm's work can simply visit its online portfolio. Though the majority of the company's work consists of modern designs, it also offers light commercial renovations.
All in all, this construction service is an excellent choice for clients in search of sustainable builds.
Specializes in coach & laneway homes
Received tons of awards from industry regulating bodies
Offers custom millwork services
Does not operate on weekends
Customer Reviews
Along with several awards, Twin Lions has also earned a five-star rating with clients:
"Twin Lions has completed 2 projects with us. A full rebuild of our post and beam house in North Vancouver and a high end office renovation in Gastown. They're great problem solvers with a true understanding of design and have fantastic communication. Would definitely do a third project with them if the opportunity arises." – Ian K.
"Twin Lions transformed our home! We had a a dream of what it would look like and after our first meeting, they very clearly showed us how they would help us achieve it. First step was connecting us with a fabulous architect who brought our vision to paper. Then each meeting was building upon the next to explain the process and timeline. Morgan, our project manager, was calm, direct, reliable and honest. In addition, each trade hired (especially Paul the painter) were fantastic. We were still able to live in the house during the transformation and Twin Lions was respectful of our space and kept the site clean. Any concern was quickly addressed and a solution found. We could not be happier with the final outcome! The before and after photo are outstanding! Thank you Twin Lions!" – Laura P.
6.   Troico
SERVICES
General Contracting
Renovations
Project Management
Interior Design
Custom Cabinetry
WEBSITE
https://www.troico.ca/
ADDRESS
1168 Hamilton Street, 5th Floor Vancouver, BC V6B 2S2
CONTACT DETAILS

[email protected]


 604 -545-0123
OPERATING HOURS
Contact for more details
Troico is not your average general contractor. We recommend them for they have an award-winning team that is committed to creating exquisite spaces.
We think they are great because they offer clients two types of journeys. First is the "Your Fixed Price Journey" and the other one is the "Your Cost Plus Journey"
For "Your Fixed Price Journey", there will be a fixed price design package for your home. This package will be done after multiple design meetings between one of their house designers and you in order for them to get your tastes, ideas, and inspirations.
What's great about them is in case the package they have created does not fit your liking, they can re-design and consult you again afterward!
The other journey is the "Your Cost Plus Journey," where you can present a detailed scope of work document or a pre-made design from another design firm. This process allows you to be more specific with what you desire to happen to your home.
We believe they are the best company to go to when you want a smooth and stress-free process.
Has won multiple awards
Has 2 showrooms, one in Vancouver and the other one in Coquitlam
Over 35 years of experience
Operating hours are currently under construction
Customer Reviews
Here are some reviews left by their satisfied clients:
"After I had collected enough funds for the renovation, I started searching for good companies that could provide me this service. Amazingly I came across this company named Troico. I booked their service. The team came on time and started their work. I was surprised to see their efficiency. The team was very skilled."
"Very happy to take the services of Troico. The team is amazing and very professional. they have a lot of knowledge and are well skilled. I chose them for the renovation service and they excelled at it. The best part was that it was in my budget so I didn't have to spend a single penny extra."
"I chose this company named Troico for the service of interior designing. The team had a lot of new ideas and knew how to implement it. As I hired them, they started planning and finished the work in a very less and unexpected time. I am really happy that I chose this company."
FAQs About General Contractors
---
Now that we've covered the best general contractors in Vancouver, it'll be much easier to choose the right builder for your project. But, always keep in mind a firm's area of focus… This will ensure that your project lines up well with a firm's given skillset
In case you're thinking about renovating your home, you may also need a decent painter. That's why we've compiled a list of the best painters in Vancouver.