The 8 Best Plumbers in Vancouver
Featured Image Source: Unsplash
Looking for a good plumber? With all the plumbers out there claiming to be the best, finding a reliable expert who can meet your needs can be challenging.
So, we did our own research and came up with a list of the best plumbers in Vancouver. We'll go through them as well as some commonly asked questions below.
The Best Plumbers in Vancouver
1. Your Guy Plumbing
First, on our list, we have Your Guy Plumbing & Drainage.
It is a family-run company that provides residential and commercial plumbing and drainage services. They are a company that treats your home as if it were their own, as they provide a wide range of services that make them a one-stop-shop for all of your emergencies – from plumbing to drainage to heating services, they have you covered.
We are impressed by their willingness to go above and beyond to ensure that every customer is satisfied and comfortable every time they need to call a plumber. They take pride in their work and will always complete it correctly the first time because they value honesty and transparency.
Of course, Your Guy Plumbing would not be a success if their technicians were not experienced and licensed. These technicians doesn't choose the type of service they will provide. Rather, whether the task is large or small, they will complete it for you.
They are the plumbers who are as concerned about your home as you are.
Customer Reviews
You can never go wrong with Your Guy Plumbing as supported by these reviews:
Excellent Service & On Time
"Your Guy Plumbing provides a very high quality and professional service. I needed a same day repair with a plumbing issue. Three hours after I contacted them, they sent out a plumber who was exceptional" – Carolyn R
"I would highly recommend Your Guy Plumbing! I needed them to move my stacked washer and dryer before swapping out the hot water tank and they didn't hesitate in offering this service (many others I contacted would not). Overall, Preston and his brother provided a great service with reasonable rates. Prompt arrival as well as being courteous and professional while completing the work." – Catherine Ogden
2. Main Street Plumbing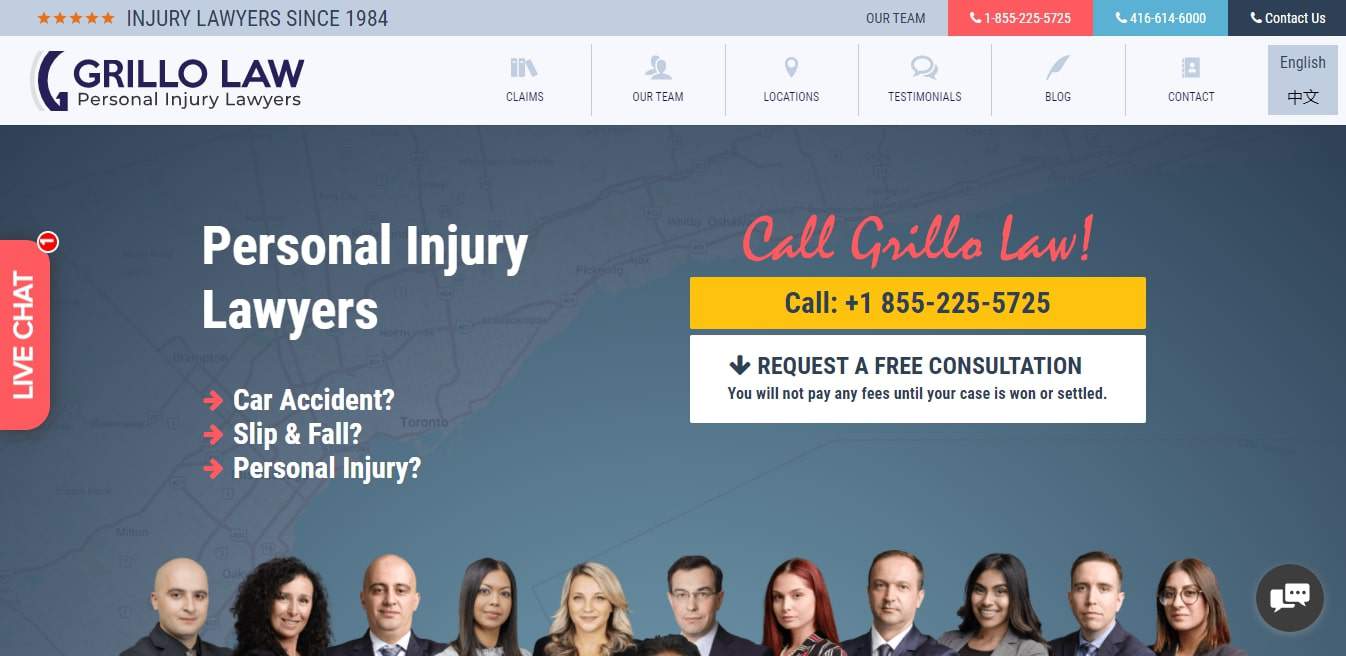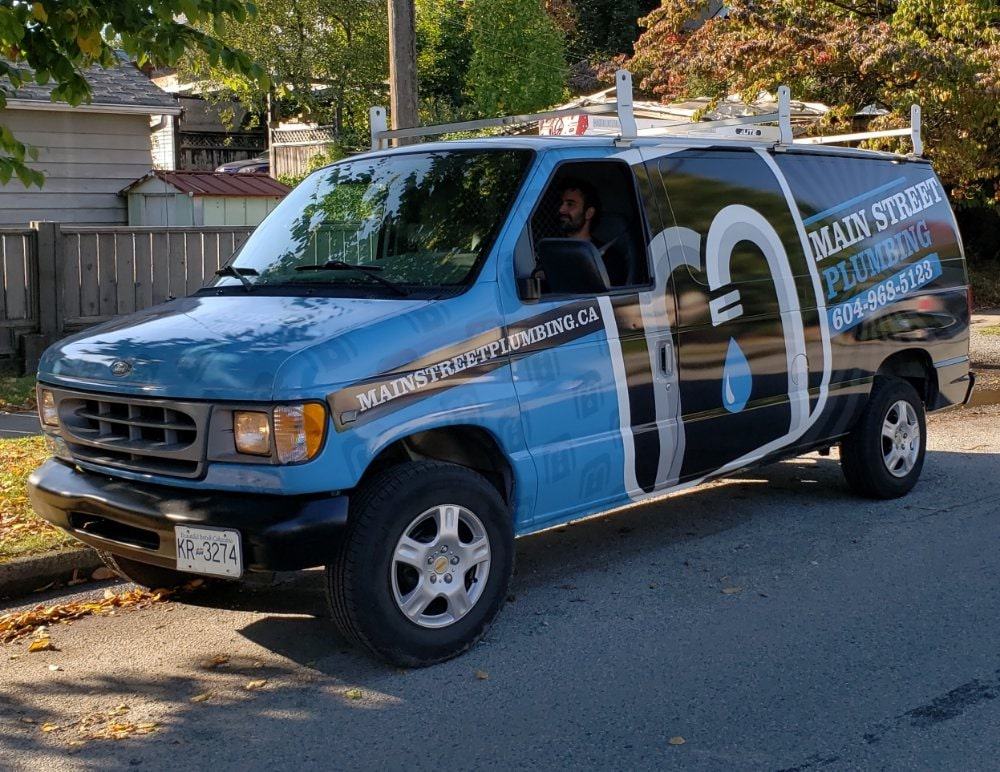 BEST FOR
Full-service residential plumbing
PRODUCTS
Pipe Repair
Bathtub & Shower Repair
Emergency Services
Faucet Repair
Garbage Disposal Repair
Pipe Installation
Sink Installation
Toilet Repair
Water Heater Repair
Toilet Installation
Drain Installation
Faucet Installation
Garbage Disposal Installation
Virtual Consultations
Leak Detection
Sink Repair
Water Heater Installation
WEBSITE
https://mainstreetplumbing.ca/
ADDRESS
280 E 19th Ave, Vancouver, BC V5V 1J2, Canada
CONTACT DETAILS
+1 604-968-5123

[email protected]

OPERATING HOURS
7am to 8pm (Monday to Sunday)
Main Street Plumbing is one of the best plumbers in Vancouver, according to a lot of people. They were established in 2013 and specialize in residential plumbing.
What makes them one of the most trusted plumbing companies is that all their plumbers are Red Seal Certified. They also have a massive inventory of fixtures and parts so jobs can be completed in a single visit.
From general plumbing repairs to the installation or replacement of fixtures and water heaters, Main Street Plumbing is equipped to deal with it.
They're also known for their transparent and affordable pricing. Moreover, they offer monthly special promotions and discounts.
Monthly special promotions
All plumbers in the team are Red Seal Certified
Virtual consultations
Doesn't offer 24/7 emergency plumbing services
Customer Reviews
Check out the reviews of their past clients:
"Derek was amazing! He helped us with a few plumbing jobs at our new home – replacing the hot water tank, changing (and fixing) water supply lines, repairing a running toilet, identify and fix a dishwater problem, etc. We were blown away by his professionalism, attention to detail and his willingness to go the extra mile. You can genuinely see that Derek has enormous pride in his (high quality) work! His price is very reasonable. We are extremely happy with all the plumbing work he did for us, and we will definitely go back to him with any plumbing issues in the future. Thank you so much Derek!" -Michelle Z
"Derek was able to come and fix my bathroom tap the same day. He was very responsive and up front about costs, etc. He was able to fix the tap fairly quickly and explained how the problem started. And the cost was completely reasonable. I would definitely recommend Main Street Plumbing. Very honest and capable." -Donna Moroney
"Derek works very quickly. You don't have to worry that you're paying too much as he's in and out quickly which means you pay for the time it takes HIM to do the work. Other companies will charge you far more. I hired him because of his solid reviews and I'm very happy I did. He replaced my drainage under my sink including baskets and was in and out in about 30 mins. Great guy, works quick, clean and very efficient. I would highly recommend him to my own family, as well to you." -Kyle Frank
2. Pioneer Plumbing and Heating Inc.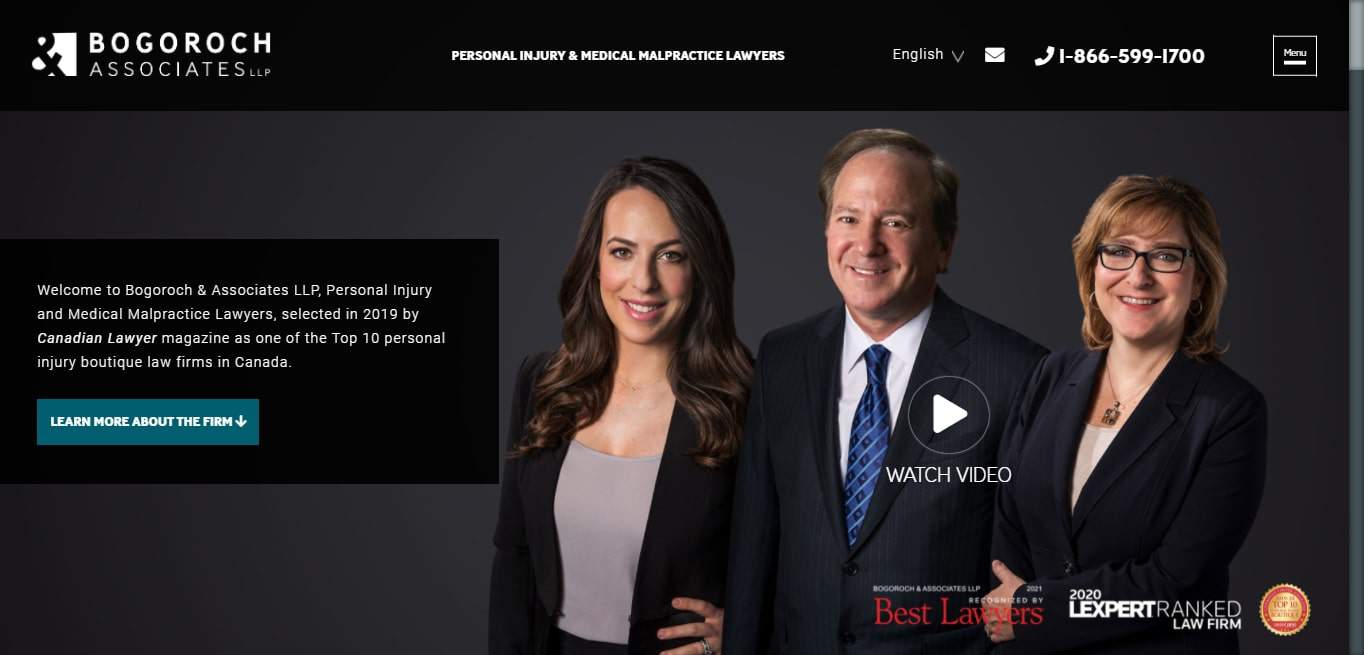 BEST FOR
General Plumbing and HVAC Work
PRODUCTS
Emergency plumbing
Sewer
Backflow prevention
Appliance hookup
Construction
Commercial plumbing
Drains
Sump pump
HVAC
Air conditioning
Furnace
Boilers
Hot water tank
Water heaters
Radiant tube heat
Heat pumps
Natural gas
WEBSITE
https://www.pioneerplumbing.com/
ADDRESS
626 Kingsway, Vancouver, BC, V5T 3K4
CONTACT DETAILS
+1 778-839-2040 604-872-4946

[email protected]

OPERATING HOURS
8:00am to 5:00pm (Monday to Friday)
Pioneer Plumbing and Heating is one of the longest-running plumbing and HVAC companies in Vancouver. Since 1976, their team has been serving residential and commercial clients throughout the city.
It currently has 35 employees and has expanded its fleet from one van to a fleet of 30 service vehicles in order to provide fast responses.
With a team of certified professionals who have diverse areas of expertise, Pioneer Plumbing and Heating can install, repair, and maintain a full spectrum of hot water systems, plumbing fixtures, and heating systems.
Their team has the solid reputation of being among the few who can service specialty Harden faucets and the first generation of Crane water saving toilets.
With over three decades of experience and access to specialized tools, Pioneer Plumbing and Heating is likely to be able to help you where other plumbers will scratch their heads. That's why we're calling them some of the top plumbers in Vancouver.
Established business with over 35 employees, so they have more hands to work on customer needs
No special equipment fees
Also has a reliable HVAC division
Only works by appointment during the weekends
Customer Reviews
Here's what clients have to say about the services of Pioneer Plumbing and Heating:
"I am glad I contacted this company.From first talking to Meygan to set up my appointment which she gave me the very next day.Chris and his crew were very professional and knowledgeable and got the parts quickly to fix the heating problems.I am going to recommend them to our strata to consider after our current contract is up for renewal." -Darrell Hannibal
"Elliot came highly recommended to us from friends when we had an emergency plumbing issue. We have since hired Elliot to help us with numerous other (unrelated) issues and have always been impressed with his knowledge, professionalism and honesty. He has saved us on a number of occasions and has gone out of his way to ensure that the job was done properly. Now we have moved to a new property we plan to have him come and update the plumbing here too. I can't recommend him highly enough!" -Sarah Dungait
"Have used Pioneer Plumbing on two occasions for my rental unit. Both times service was quick and efficient. Tenant was very happy issues were resolved quickly. Great customer support from Elliott. Very pleased with the service and highly recommend Pioneer Plumbing." -Julie Cox
3. Waterline Plumbing
BEST FOR
Plumbing & Gas Line Services
PRODUCTS
Backflow Services
Bathtub & Shower Repair
Drain Cleaning
Faucet Installation
Garbage Disposal Repair
Pipe Installation
Leak Detection
Sink Installation
Toilet Installation
Water Heater Installation
Bathtub & Shower Installation
Drain Installation
Emergency Services
Faucet Repair
Gas Line Services
Pipe Repair
Sewer Services
Sink Repair
Toilet Repair
Water Heater Repair
WEBSITE
https://wlplumbing.com/
ADDRESS
2511 Boswell Ave., North Vancouver, BC
CONTACT DETAILS
+1 604 332 2194 +1 778 869 2902

[email protected]

OPERATING HOURS
24/7 Operations
Waterline Plumbing prides itself on being 'The North Shore's Most Trusted Plumbers'. Since 2009, it has been providing residents in Vancouver with complete plumbing, gas, hot water, and heating services.
It has 24/7 operations, reflecting its strong dedication to serve the community. What makes it stand out is its transparent pricing and full insured, bonded, and licensed professional plumbers.
Aside from being experts in plumbing and gas line services, they also specialize in working with leading brands of hot water tanks including Navien, Bradford, and Rheem. No matter how old your water tank is, their team can repair or maintain it and offer expert advice for replacement with a similar model or upgrades.
Operates 24/7
Offers annual service
Comprehensive range of plumbing, gas, hot water, and heating services
The minimum charge for emergency services is equivalent to 1.5 hours regardless of the size of the job (for after-hours services only)
Customer Reviews
Here are the testimonials from Waterline Plumbing's past clients:
"Waterline was called in by our contractor because the original plumbing firm was unacceptable. The Waterline crew were called in on three different occasions (3 different jobs) and each time the work was completed quickly and professionally. Waterline will be our only call from now on if we ever need a plumber again." -Larry Moore
"I am so impressed with Waterline plumbing. They are professional and the quality of their work is outstanding. I have used this company on three occasions for separate issues and they resolved all problems (which were complex). Their scheduling office is prompt and polite. Highly recommended." -Sandy Maduke
"These folks did a water heater replacement for me, and just a few days later they fixed a surprise leak in the heating system in the house. They were on time in both cases, kept up posted, and worked with us to get things done effectively and without excess cost. The leak was found over a holiday weekend, and they could have come right away and charged us those high holiday rates, but before doing that they asked if we needed it fixed as an emergency or not, and were careful to understand the situation. Very professional. Highly recommended!" -Jeff Powell
4. Kits Plumbing and Heating
BEST FOR
Emergency Plumbing Service
PRODUCTS
Bathtub & Shower Installation
Boiler Services
Drain Cleaning
Electric Furnace Repair
Faucet Installation
Flame Sensor Repair
Gas Furnace Repair
Heater Installation
Pipe Installation
Leak Detection
Sink Installation
Thermostat Repair
Toilet Repair
Water Heater Repair
Bathtub & Shower Repair
Drain Installation
Electric Furnace Installation
Emergency Services
Faucet Repair
Gas Furnace Installation
Gas Line Services
Heater Repair
Pipe Repair
Sewer Services
Sink Repair
Toilet Installation
Water Heater Installation
WEBSITE
https://kitsplumbingandheating.com/
ADDRESS
324-2288 W Broadway, Vancouver, BC V6K 0B3, Canada
CONTACT DETAILS
+1 778-875-3525

[email protected]

OPERATING HOURS
Office Hours: 8am to 5pm (Monday to Friday) 24/7 Emergency Response
Kits Plumbing and Heating is a reliable plumbing and heating company in Vancouver that has been in the business for over 13 years. They have built lasting relationships with clients in the greater Vancouver and Sea to Sky area with their high-quality yet cost-effective solutions.
What draws their clients to working with them is their client-centered approach and honesty. They will tell you upfront how long it will take to complete the job and stick to the timeline.
Aside from their fast emergency service response, other types of work they specialise in include general plumbing repairs, complete plumbing and heating installation or replacement for new construction and renovations, hot water tank and high-efficiency furnace installation and repair.
Offers full suite of plumbing and heating services
24/7 emergency plumbing and heating solutions
No office hours on weekends
Customer Reviews
Below are the comments of their past clients:
"Excellent, professional, and very helpful staff. They responded quickly to my emergency situation with kindness and professionalism. The answering receptionist is very kind and effective. Matt, their plumber attended the appointment earlier than arranged and solved the problem immediately. Great service . Thanks." -Hida Darabian
"I'm very pleased with all the work done by Zach from Kits Plumbing and Heating. He arrived completely prepared and on time. I found Zach to be extremely professional, efficient and friendly throughout his visit. He did an amazing job fixing my plumbing issues and installing my new faucet. I'm very happy with all the work he did. I would definitely recommend Kits Plumbing and Heating and would use their services again." -Shayna McArthur
"The service provided by Kits was very good. Kelly was always responsive and prompt in the emails. The tech that came to our place, Matt, was great as well, professional, efficient and clean. I would easily recommend Kits Plumbing and Heating, and for sure I will call them for future services." -Alonso Molina Adame
5. Milani Plumbing, Heating & Air Conditioning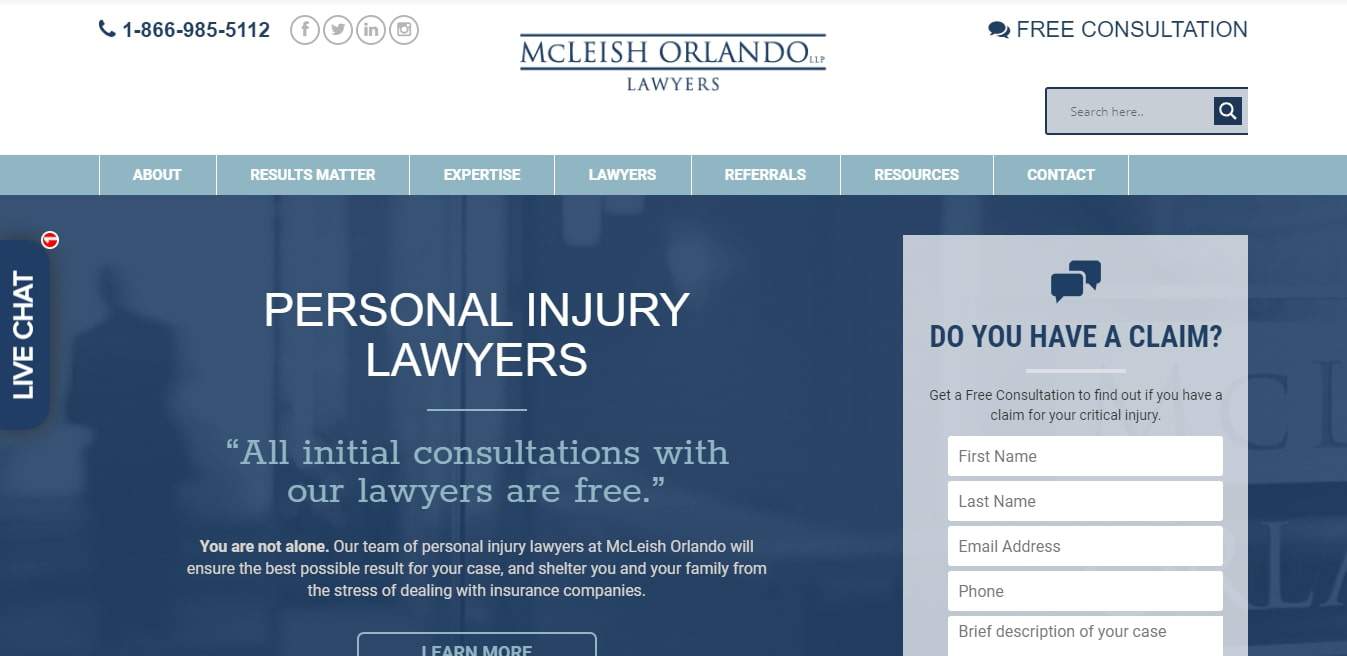 BEST FOR
General Plumbing Work
PRODUCTS
A/C Repair
Gas Furnace Repair
A/C Installation
Backflow Services
Bathtub & Shower Repair
Drain Installation
Ductless A/C Services
Emergency Services
Faucet Repair
Heater Installation
Pipe Repair
Sewer Services
Sink Repair
Toilet Repair
Water Heater Repair
Electric Furnace Repair
Heater Repair
Air Duct Cleaning
Bathtub & Shower Installation
Boiler Services
Drain Cleaning
Electric Furnace Installation
Faucet Installation
Gas Furnace Installation
Pipe Installation
Leak Detection
Sink Installation
Toilet Installation
Water Heater Installation
WEBSITE
https://www.milani.ca/
ADDRESS
803-1560 Homer Mews, Vancouver, BC V6Z 0A5, Canada
CONTACT DETAILS
+1 604-737-2603 +1 604-888-8888

[email protected]

[email protected]

OPERATING HOURS
24/7 Operations
Milani Plumbing, Heating & Air Conditioning is an award-winning plumbing company and accredited member of the Better Business Bureau. Established in 1956, it is the largest company in Greater Vancouver that specializes in general plumbing, drainage, heating, and air conditioning services.
From a one-man team, it has grown to a large team with a fleet of over 100 service vehicles. They also have presence in 6 locations throughout Greater Vancouver, guaranteeing that a Milani service technician is always nearby wherever you are in the city.
It operates 24/7 and can work on emergency repairs in your home or business premises. When you work with Milani Plumbing, Heating, & Air Conditioning, you can expect that all jobs performed are fully insured and bonded.
Operates 24/7
Huge fleet of service vehicles and offices in 6 locations in Greater Vancouver, allowing for greater availability
Offers rebates and other special promotions
Allows payment of bills through the website
Slightly more expensive than other plumbing companies
Customer Reviews
Check out the comments of their past clients regarding their service:
"Thanks to Rob H for tenaciously unblocking my bathroom sink. Pipes in heritage buildings can be complicated and Rob took up the challenge to figure out the pipe configuration and free a challenging clog. His determination, coupled with his high level of experience, made all the difference. He also fixed my kitchen sink that has been leaking for years. Thanks Rob and Milani for saving the day." -Sara Holland
"Best Company Ever! Did an amazing job renovating my bathroom. These guys are rockstars. I've used them for the last 20 years and they never disappoint! Highly recommended." -Marko Boombatz
"Karn came by to fix a leak and install 2 faucets. Throughout the process he kept us updated, gave clear explanations and checked-in before moving forward on optional items. COVID-19 protocols were good – hand sanitizing, mask the entire time. It never felt like they were trying to squeeze extra money out of us. Instead they went out of their way to avoid an extra appointment. Peter V, a manager even came by after hours to help. We were really pleasantly surprised – everyone we came into contact with was genuine, respectful, professional and were dedicated to helping. Bonuses: we got recommendations for things that are ok, but may need to be replaced soon, Karn showed us what manuals/tools to keep and then took all the rest of the garbage (new faucet packaging, old faucets) with him to dispose, invoice was clear and had an agreed upon description of what was done." -Jacqueline Yu Rivera
6. Van Custom Plumbing
BEST FOR
New construction and renovations
PRODUCTS
Custom homes
Laneway & Coach houses
Large & Small Renovations
Backflow Testing
Light commercial
Boiler Diagnostics & Repair
WEBSITE
https://vancustomplumbing.com/
ADDRESS
Vancouver, BC
CONTACT DETAILS
(604) 644-2436 /

[email protected]

OPERATING HOURS
Mon – Fri: 8:00 – 5:00
Van Custom Plumbing is a company that provides plumbing services and other interrelated services such as heating to both residential and commercial clients in Vancouver, the Lower Mainland, and the Sea to Sky areas. May it be an emergency, installation, or a project that needs utmost attention, the company prides itself on providing efficient and consistent quality services.
To add to its credentials, it is owned and operated by Robert Isaac who has been in the said industry for over 15 years and has had extensive experiences both in project management and in working with individuals on the job such as contractors, interior designers, and even the homeowner themselves. Along with this, the said company also has duly licensed gas contractors and has undergone specialized courses for this such as BCIT's Plumbing Trades Program and WHMIS Training as well.
With having already serviced clients such as Ekos, Belle Construction, and Fourt Construction Management Incorporated among others, the company has since then maintained a long-standing relationship with their clients and suppliers and tradespeople in order to ensure that each job they are asked to handle has achieved the best results.
We recommend this company for clients looking for reliable and top-class plumbing services due to their connections to skilled experts and trustworthy suppliers along with superb customer service in order to deliver and meet the specific needs of each client.
Licensed, Insured, and Bonded
Organized and Efficient
Experienced Professionals
7. Lux Plumbing & Drainage
BEST FOR
Emergency Plumbing and Drainage Services
PRODUCTS
Plumbing
Drainage
Heating
Commercial Plumbing Services
WEBSITE
https://luxplumbers.ca/
ADDRESS
7715 Cumberland St, Burnaby, BC V3N 3Y2
1189 Eastwood St #1201, Coquitlam, BC V3B 7N5
12460 191 St #214, Pitt Meadows, BC V3Y 2J2
CONTACT DETAILS
604-700-1751
OPERATING HOURS
24/7
Lux Plumbing & Drainage is a professional provider of plumbing and drainage services in the area for over 15 years already. Known to be the Golden Plumbers of the Lower Mainland, their brand and approach of services are tailor-made to accommodate the plumbing needs of the client.
They are highly experienced in the field and make it to a point to always equip themselves with the most adequate and innovative tools for the job. Furthermore, all of these are available 24/7 which is very ideal for clients who have busy schedules and an emergency at hand.
Their website is simple and jam-packed with information regarding the basic information of their services and the said field in general. While this is excellent for first-time clients, no price ranges and packages are readily available for the services that they offer but they do offer a free quote for that reason.
They are commended for their warm and friendly interaction with the customer and at a timely manner as well. Furthermore, reviews state they thought the job is done – follow-up visits were in place to ensure support even after the job.
Services available 24/7
Highly experienced plumbers
Utilizes latest tools and equipment
Price ranges not readily available
Customer Reviews
Here are some reviews from their clients:
"Such amazing service by a kind well hearted gentleman. We called Lux for a very badly clogged drainage pipe that a previous company had attempted to clear and spent 3 hours without any success in unclogging the stubborn blockage. When Andrew the owner at Lux arrived he was very friendly and warm hearted with our son who has special needs as our son was keeping him company the entire time Andrew got the blockage cleared in half the time the previous company had charged us for at the same time while he worked was very engaging with us and our son. We should of called Lux the first time around but now we know who to call for any of our plumbing needs. One of a kind service thank you sir!"
"LUX Plumbing & Drainage is a well established company with excellent leadership. The workers showed maturity, punctuality, care and respect both for the customer and when carrying out their duties. Would highly recommend that anyone seeking plumbing and drainage services to contact this company and let them get the job done right."
FAQs About the Best Plumbers in Vancouver
---
You can save time, money, and effort by letting the best plumbers in Vancouver work on your home's plumbing. These ones we listed should offer pretty good value for your money!
Have you tried any of the plumbing companies included in our list? Share your experience with us!