The 7 Best Accountants in Vancouver
Did you know that accountants do more than file taxes and crunch numbers?
They can also create budgets, analyze financial trends, and help businesses run smoothly. If you're in need of such services, you're on the right page, as we're here to list the best accountants in Vancouver.
With this list, you'll have access to important info like company reviews, detailed backgrounds, and even pros & cons. That said, let's begin with cost!
How Much Does an Accountant Cost in Vancouver?
Accountants can carry out a wide variety of services. The cost of these services will often vary with each firm based on the amount of work, accountant experience level, and type of service.
To make things easier, we've compiled a table of some basic services:
| | |
| --- | --- |
| Service | Average cost |
| Tax returns | $100 – $150 per filing |
| Bookkeeping | Startup Business – $100 to $400 per month Small Business – $400 to $600 per month Medium Business – $600 to $2,000 per month Large Business – $2,000+ per month |
| Full-time accounting | $150 – $400 per hour |
As you can see, one large factor in cost is the size of a business. Aside from bookkeeping, other services will also cost more for larger businesses.
The Best Accountants in Vancouver
Now that you're familiar with the costs and fees of basic accounting services, it's time to see what Vancouver has to offer.
1. Spurrell & Associates CPA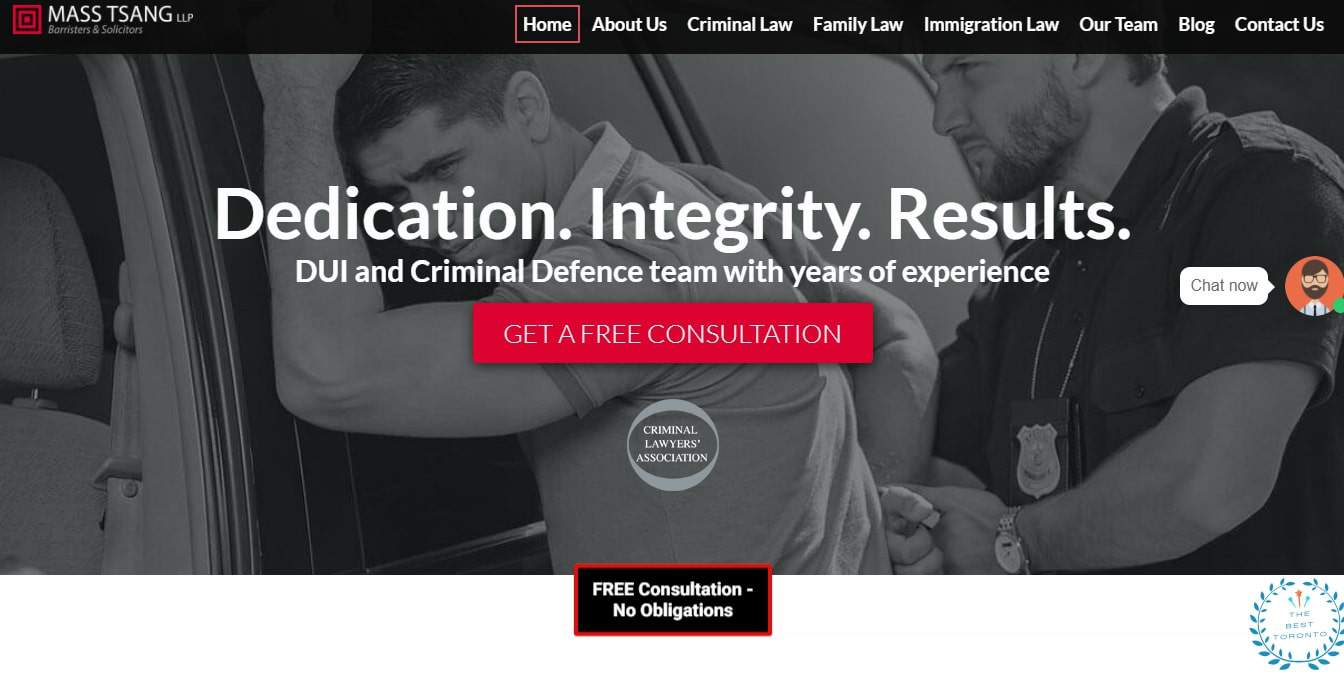 SERVICES
Outsource Corporate Services
Annual Corporate Services
Personal Tax Services
WEBSITE
https://spurrell.ca/
ADDRESS
1055 W Georgia St Suite 2400, Vancouver, BC V6E 3P3, Canada
CONTACT DETAILS
Phone number: (780) 665 – 4949
Email:

[email protected]

OPERATING HOURS
Monday: 8 am – 7 pm
Tuesday: 8 am – 7 pm
Wednesday: 8 am – 7 pm
Thursday: 8 am – 7 pm
Friday: 8 am – 7 pm
Saturday: 9 am – 5 pm
Sunday: Closed
Spurrell & Associates is a tech-savvy accounting firm that focuses on providing businesses with high-tech financial services. These folks are capable of working with both large and small businesses to prepare monthly financial reports, tax plans, payrolls, and many other services.
Unlike other accounting firms that charge on an hourly basis, this company charges on a fixed monthly basis. This lets business owners worry less about hourly expenses and instead focus on involving their accountants with important business decisions.
With a full suite of accounting software, Spurrell & Associates also helps take the error and hassle out of accounting.
One such example is their bookkeeping program that records and transfers financial information directly from a client's business account. In turn, this eliminates the possibility of human error during the encoding process.
Charges a monthly fixed fee as opposed to hourly charges
Fully equipped with comprehensive software
Their 10-person team is capable of handling large businesses
Business owners can receive an online report at any time
Smaller businesses can sometimes pay more on a monthly fixed fee
Customer Reviews
Spurrell & Associates has left a great impression on many of its clients. Here are a few for your reference:
"My experience with Mr. Guru Sian has been very pleasant. He is always willing to go the extra mile for his clients and has great attention to detail. Throughout my interactions with him, I have found him to be a thorough professional with extensive knowledge. Definitely recommend." – Immad K.
"Josh team brings a unique type of accounting for those business that want to grow there business. Have your goals ready as he will definitely help you get there. I would definitely recommend Josh and his team." – Judy S.
2. Argento CPA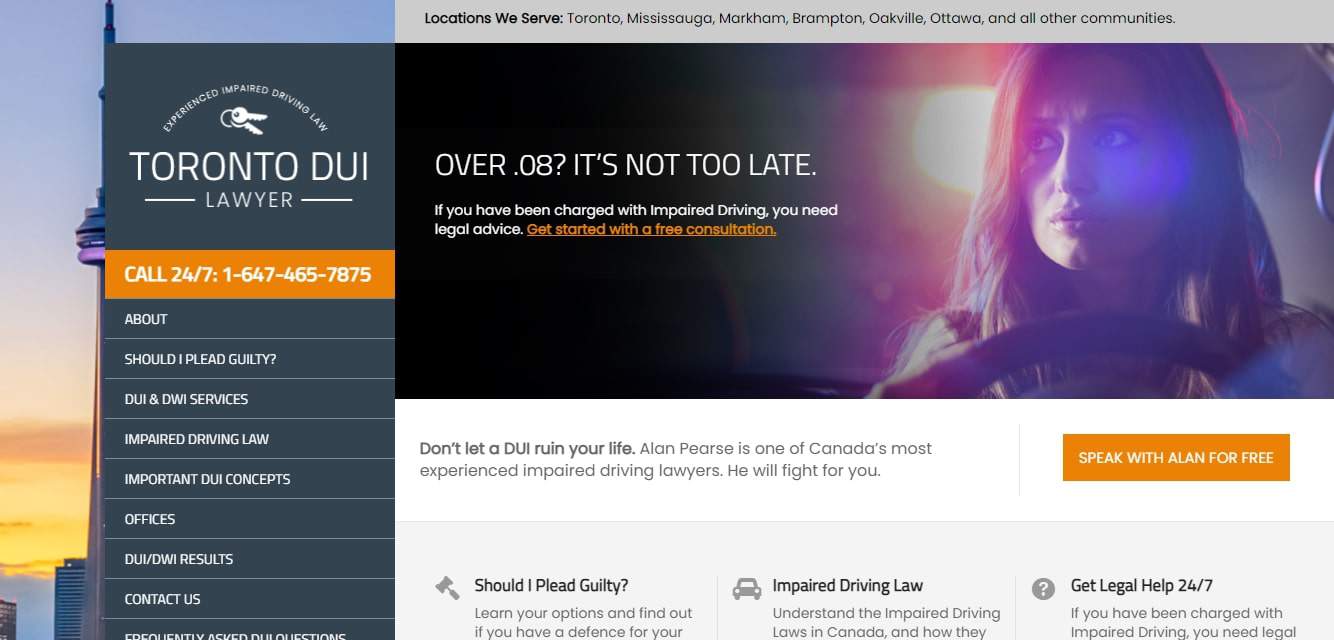 SERVICES
Personal Income Tax
Corporate Income Tax
U.S. Tax
Accounting
Virtual Controller and CFO
Online Bookkeeping
Business Start-up
WEBSITE
https://argentocpa.ca/
ADDRESS
36 Water St, Vancouver, BC V6B 0B7, Canada
CONTACT DETAILS
Phone number: (604) 306 – 0165
Email:

[email protected]

OPERATING HOURS
Monday: 8:30 am – 5 pm
Tuesday: 8:30 am – 5 pm
Wednesday: 8:30 am – 5 pm
Thursday: 8:30 am – 5 pm
Friday: 8:30 am – 5 pm
Saturday: Closed
Sunday: Closed
Argento is a well-established cloud accounting firm that specializes in helping startup businesses. Their main services include tax filing, bookkeeping, and financial monitoring.
As a virtual accounting firm, these folks are capable of working with business owners all around Canada. Because of this, entrepreneurs need not worry about staying in one place to manage their business.
Headed by Michael Argento and Michelle Ratcliffe, the firm has a combined experience of almost 20 years in the accounting industry. With such experience, Argento is well-suited to helping new businesses grow through proper financial decision-making.
Along with this, Michelle and Michael's expertise in tax filing allows them to minimize expenses through proper tax-filing methods.
Owners do not need to stay in Vancouver to work with Argento
Can help minimize tax payments and maximize tax returns
Argento is well-suited to helping new businesses
The firm does not offer face-to-face services
Customer Reviews
These clients were extremely pleased with Argento's cloud accounting services:
"Michael, Michelle, and the whole team at Argento CPA have been instrumental in my business's success during the pandemic. (Arts and Entertainment Sector). I engaged them for bookkeeping and year end services, and they have made sure my books were always under control and organized. As well as prepared throughout the process of loan applications and ensuring liquidity during this time. Ensuring tax implications and budgeting constraints are mitigated. They are prompt in their responses, and detailed in their reporting, putting my concerns at ease anytime something comes up. Looking forward to working with Argento CPA in the future growth of my business!" – Lee P.
"Michael has been my accountant for the last 2 years after switching from another firm and I haven't looked back since! Professional, timely and organized, those are just some of the qualities that Michael possesses that can reassure me that my accounting books are in good hands." – Jefferey W.
3. BCJ Group, Chartered Professional Accountants Vancouver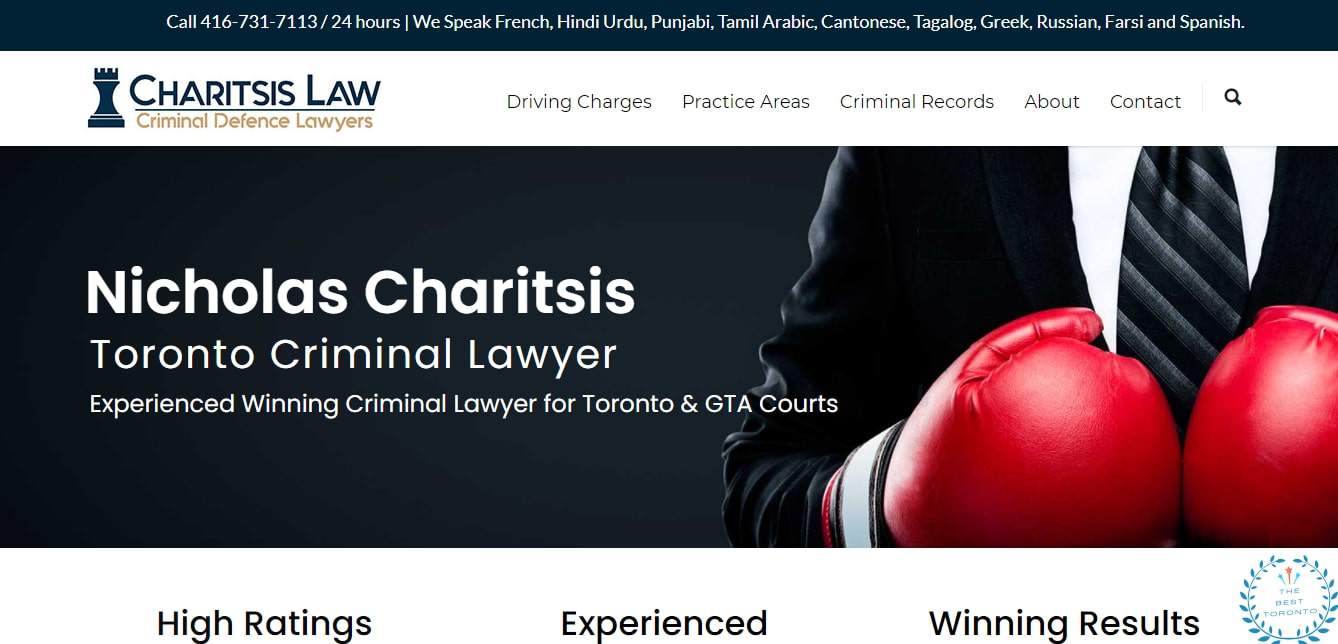 SERVICES
Accounting Services
Taxes & Tax Planning
Business Advisory
Bookkeeping Services
WEBSITE
https://www.bcjgroup.ca/
ADDRESS
4946 Fraser St, Vancouver, BC V5W 2Y8, Canada
CONTACT DETAILS
Phone number: (604) 431 – 0445
Fax: (604) 428-0099
Email:

[email protected]

OPERATING HOURS
Monday: 9:30 am – 5 pm
Tuesday: 9:30 am – 5 pm
Wednesday: 9:30 am – 5 pm
Thursday: 9:30 am – 5 pm
Friday: 9:30 am – 5 pm
Saturday: Closed
Sunday: Closed
No two businesses are alike and more often than not, each one can have different financial needs. Being highly aware of this, BCJ Group has taken up work with a wide variety of businesses.
Some of their current clients include manufacturing companies, construction firms, online businesses, and even medical professionals. This diverse client base means that BCJ well-adapted to all forms of accounting services from general sales reports, to inventory and cost analysis.
The BCJ Group prefers physical meetings and in-person services as opposed to the virtual services offered by cloud-accounting firms. In turn, this allows the firm to work face-to-face with clients and receive direct feedback on any accounting work done.
We therefore recommend them for those who want accountants who can provide a more personal or "intimate" service than most.
Note too that BCJ allows clients the opportunity to monitor and adjust their plans real-time. This is something that can be difficult with other firms that don't participate in face-to-face client meetings.
Offers face-to-face services for clients
Capable of handling a wide variety of businesses
The firm stays updated with all tax regulations
Not ideal for clients who prefer virtual services
Customer Reviews
BCJ's face-to-face services have helped them garner a mob of rave reviews:
"Brian was soo friendly and accommodating. I went with my wife with an urgent issue to have advice and guidance. Brian set us up first thing monday morning and ended up spending almost 3 hours with us without even mentioning about fees. We went home feeling better and are definitely bringing our business to him later this year. He earned our trust and respect.
Thanks Brian. See you soon." – Jonathan G.
"Mind blown…I am so impressed with this accounting Firm. I dealt with a gentleman named Brian. He was high energy and very knowledgeable. The office has a very professional appearance. This office was very convenient with appointments and the actual location. I would highly recommend this place to everyone." – Bath D.
4. Yaletown Accounting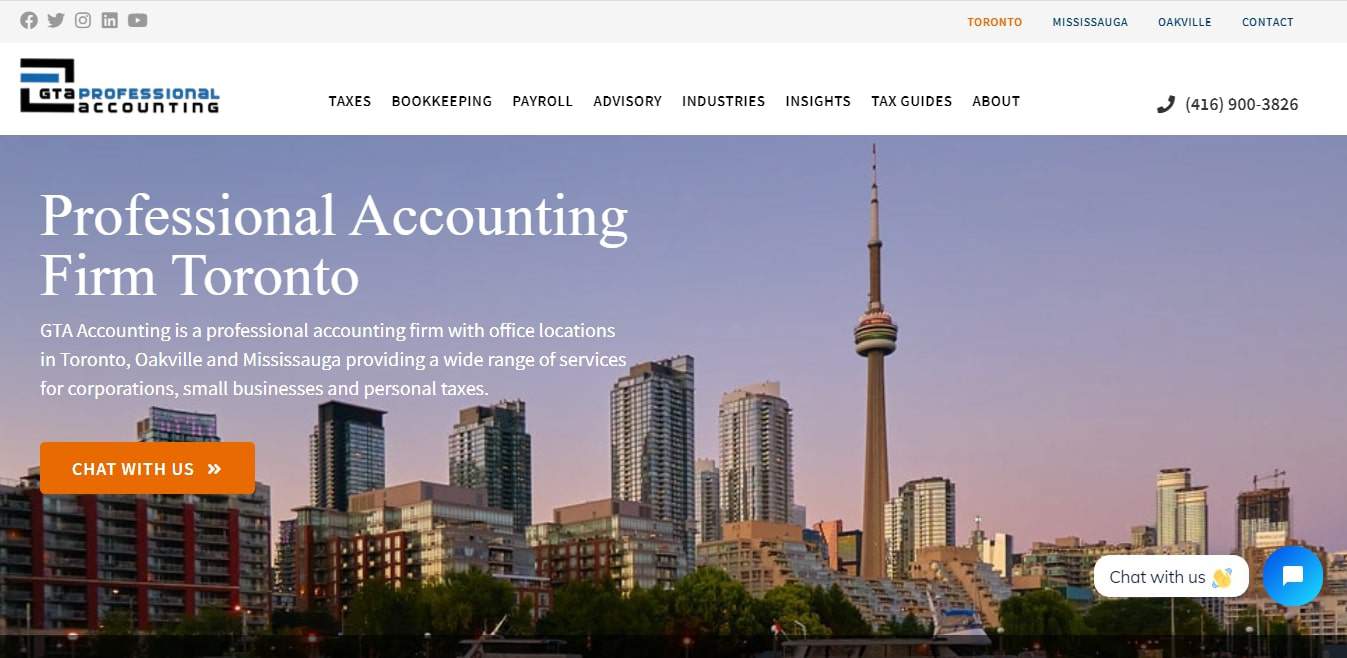 SERVICES
Canadian Tax Return
U.S. Casino Tax Return
Small Business Bookkeeping
WEBSITE
https://yaletownaccounting.com/
ADDRESS
250-1050 Homer St, Vancouver, BC V6B 2W9, Canada
CONTACT DETAILS
Phone number: (604) 620 – 2296
Email:

[email protected]

OPERATING HOURS
Monday: 9 am – 5 pm
Tuesday: 9 am – 5 pm
Wednesday: 9 am – 5 pm
Thursday: 9 am – 5 pm
Friday: 9 am – 5 pm
Saturday: Closed
Sunday: Closed
Taxes can take a toll on businesses and consumers alike, especially when forms like tax returns aren't filed properly. To handle this issue, Yaletown accounting has made tax preparation their specialty.
From college students to working Joes, Yaletown files and prepares taxes for a wide variety of clients. This shows their familiarity with all manner of tax processes and their ability to adapt to a client's needs.
Their simple process makes taxes simple and easy to handle. Once a client has sent in their tax documents, Yaletown takes care of the processing and filing… after everything is finished clients will receive a confirmation that their taxes have been properly taken care of.
Yaletown is a great option for clients who have difficulty filing and preparing their taxes. These folks take the hassle out of tax preparation by doing all the hard work, including calculating income, expenses, and applying tax rates.
Along with this, their office is conveniently located in downtown Vancouver. This means that regardless of schedules, the firm's online and physical services allow anyone to enlist their help.
Specializes in quick and convenient tax preparation
Highly affordable fixed-fee tax services
Offers budget-friendly bookkeeping for small businesses
Commercial services are limited to bookkeeping and tax preparation
Customer Reviews
Yaletown has helped countless clients through the stressful process of tax preparation:
"Thank you Fatima & Chantel for taking care of my taxes. Very fast and efficient service, straightforward service with proffesionalism. Always stick with Google five-star places like I did, you know it makes sense!" – Danny K.
"I have been a client for years and have always had my work done promptly and professionally. Great service!" – Michael K.
5. Accountants-BC Ltd.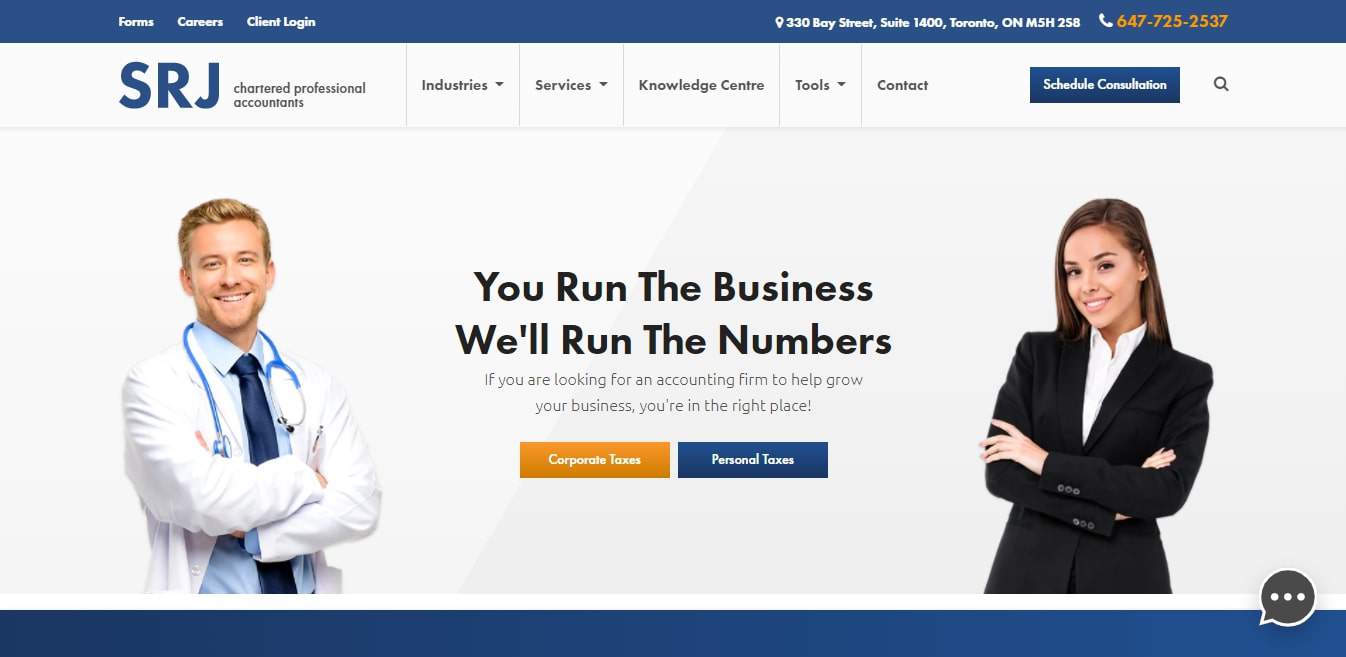 SERVICES
Corporate Income Tax Services
Personal Tax Services
CRA Audit Reviews
Payroll Tax Problems
Non-Filed Tax Returns
Unpaid Back Taxes
Tax Planning
Remote Tax Filing
WEBSITE
https://accountants-bc.ca/
ADDRESS
1055 W Broadway 5th floor, Vancouver, BC V6H 1E2, Canada
CONTACT DETAILS
Phone number: (604) 683 – 2341
Email:

[email protected]

OPERATING HOURS
Monday: 10 am – 6 pm
Tuesday: 10 am – 6 pm
Wednesday: 10 am – 6 pm
Thursday: 10 am – 6 pm
Friday: 10 am – 6 pm
Saturday: closed
Sunday: closed
Among our list of the best accountants in Vancouver, Accountants-BC is one of the few with a knack for corporate income tax preparation.
Not all firms are able to deal with the volume of financial data put out by large companies. But this particular company has proven its worth by working with countless corporations all around British Columbia.
In addition to this, the folks at Accountants-BC are well-suited to optimizing a business's finances. They accomplish this by pairing their comprehensive experience with a highly strategic approach to solutions.
Naturally, the firm's expertise in tax preparation also extends to consumers. This is why individual clients can also make use of the company's tax filing services.
Well-suited to assisting large companies
Offers comprehensive tax preparation for individual clients
Can help optimize a business's financial aspects
Their corporate services can be costly
Customer Reviews
Accountants-BC has helped many clients with both taxes and business optimizations:
"I was really lucky to have Sidney helping my tax because he is the kind of person you would continue to be inspired by. He is a heartwarming person who treats his clients like a family. Sometimes, I think he charges me too little and I pay more than what he asks. I am a skeptical person and probably will continue to be, but Sidney truly shows how meaningful it is to be nice to other people. Dear Sidney, thank you so much for everything and talk to you soon!" – Hongsuk L.
"Sidney's work is exemplary and I am so happy to have been introduced to such a lovely human. He was wonderful with handling my small business taxes as well as my personal ones. I've had a great time learning about business and what it means to be a small business owner, but my tax keeping was not sufficient. Sidney was very kind and patient with his explanations and guidance on how to correct this. I would highly recommend Sidney, he cares about his work and helping people" – Chuck M.
6. Avalon Accounting
Avalon Accounting is a firm that believes that small businesses deserve only the best opportunities to strive and flourish and it includes also your business as well. They have comprehensive and hassle-free procedures and operations that you will find truly noteworthy of their services and significant for your business as well.
They aim to provide you with more time to make more impact on your business rather than painstakingly trudging through accounting works. Through this, they are driven to help you make only the best business decisions with the help of your CPA that will open up new business opportunities and breakthroughs for your small business.
The staff is also ready at all times should you need a round of updates regarding the status of your business along with regular updates to keep you in control. Furthermore, they also offer their services at a flat rate and are free of hidden fees that are not stated otherwise.
We recommend this company for your small business due to their outstanding track record and testimonials that prove not only their excellence in what they do but their strong integrity and work ethics when they do it as well.
Ideal for small businesses
Transparent services
Hassle-free procedures
Customer Reviews
Here are some reviews from their customers:
"Joe's idea of accounting showed us what's possible. We're in Comox and he's in Victoria, but with the right technology we've been able to do everything online. Emails, phone calls, video chats – we're in constant communication, which is really important to us".
"Avalon gave us the ability to grow 800% in eight months, and we're now on track with our 5-year growth plan to be fully sustainable, and to sell our products worldwide."
7. Cloud Accounting & Tax Services Inc.
SERVICES
INDIVIDUALS
Personal Income Tax Return
Self-employment Business Tax Return
Tax planning
Company Registration for Sole Proprietors
GS/HST Filing
CCB Application
CRA Compliance

BUSINESS
Corporate Income Tax Returns
Corporate Year Ends – Financial Statements Preparation
GST/PST Registration and periodic filing
WCB Registration and filings
Payroll Services
Bookkeeping Services
Tax Optimization
CRA Compliance
Corporation Registration
WEBSITE
https://www.claccounting-tax.ca/
ADDRESS
163-4300 North Fraser Way, Burnaby, BC V5J 0B3 Canada
CONTACT DETAILS
P: +1 (855) 915-2931
P: +1 (236) 521-0134
C: +1 (604) 440-9994
E:

[email protected]


E:

[email protected]


E:

[email protected]


Call/Text us directly on WhatsApp & Viber: +1 (604) 440-9994
OPERATING HOURS
Next on our list is Cloud Accounting & Tax Services Inc. (CLaTAX.)
We are impressed for this company offers unrivaled personalized accounting services to a diverse range of clients throughout Canada. They have employed certified professional accountants (CPA) to ensure that all of your financial decisions are made carefully and in your best interests.
A glimpse of the services they offer is that they can be your financial advisor, tax planner, and guide on your journey to success. Basically, they have accounting solutions for individual and business. And aside from that, they will also help you with your income tax preparation and tax filing.
They may not have free consultation but at least they are transparent with their prices.
Well designed online system helps clients to get their services anywhere in Canada
Personalized accounting services
Capable of handling a wide variety of corporations
Affordable and budget friendly
Operating hours are not stated on their website
FAQs About Accountancy