15 Best Breakfast Catering Services in Vancouver
We've all been there. You're having guests over, and someone thought it would be a good idea to gather early in the morning. But you're not a morning person, and the thought of waking up early to prepare everything is daunting.
Well, lucky for you, we've scoured the city for the best breakfast catering services in Vancouver so that you can make sure you're providing your guests with the highest quality breakfast possible.
1. Savoury City
If you're like us, as soon as we wake up, we'd like to fuel ourselves with tasty and filling food, and we're glad we tried Savoury City.
Their breakfast food had us energized all through lunch because everything from the striploin roasts to the savory skewers left us full and satisfied.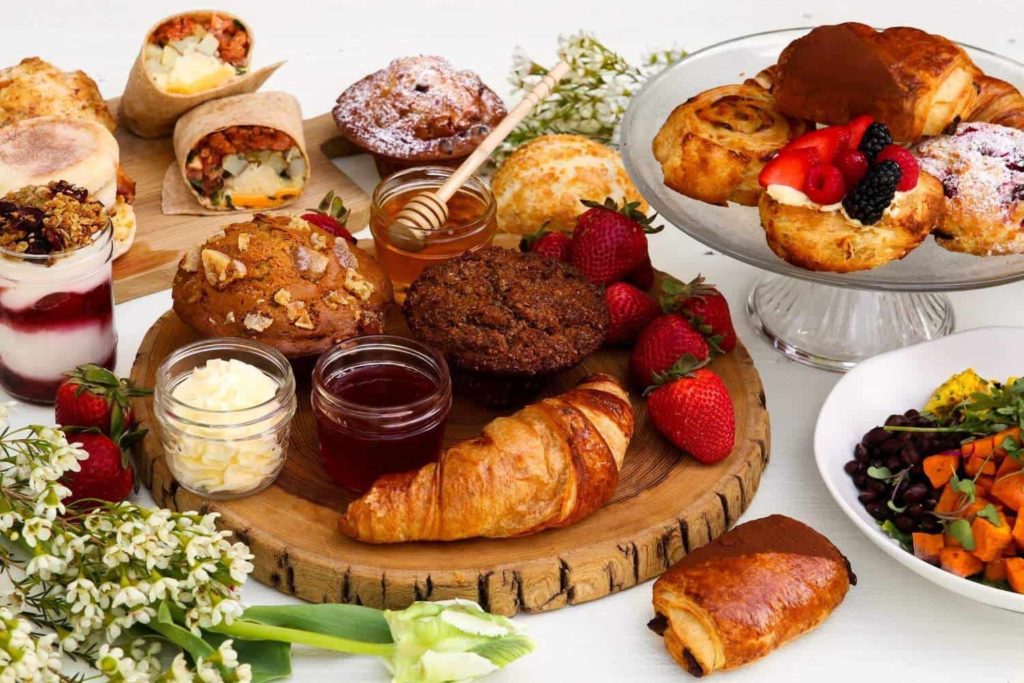 We also tried some of their healthy breakfast sandwiches to somehow feel less guilty about indulging in too much savory food, and we paired this with their coffee cakes because who doesn't love the taste of coffee in the morning.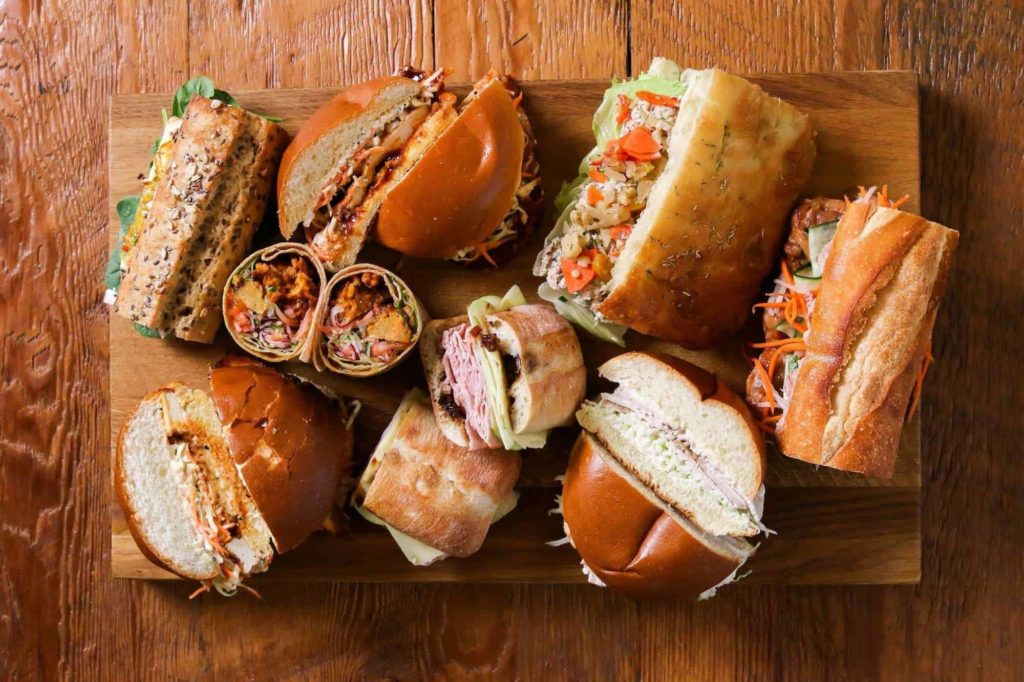 Ultimately, we have to say that, although we were satisfied with their savory breakfast options, we want to put forward their breakfast sandwiches, as we were especially pleased that we could customize the ingredients put into them.
We also liked that it's available in vegan and vegetarian options, so our herbivore friends can join in without having to have a cheat day.
2. A Catered Affair
What you picture when you think of a hot breakfast buffet is exactly what you get at A Catered Affair. Their menu takes us back to early mornings in the kitchen, watching our mom cook breakfast while we wait for the school bus.
Naturally, we tasted a little bit of everything, including the classic bacon and scrambled eggs, breakfast sausages, and bacon, which we highly recommend.
This breakfast combination certainly hits the spot, as it always has, and it's best paired with coffee.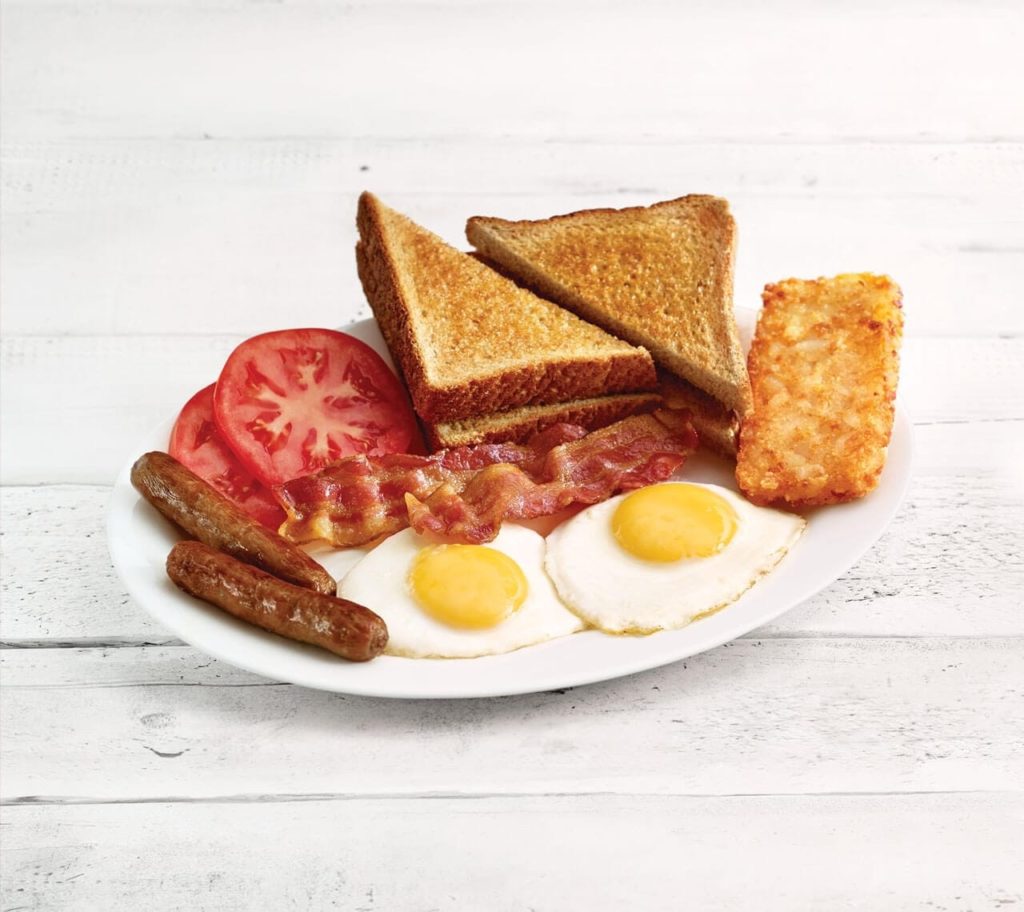 We also really liked the All-Canadian Breakfast Buffet because it has all the traditional Canadian breakfast foods, like sausages, bacon, eggs, and hashbrowns.
This buffet has the right balance of sweet and savory and is best matched with a cup of freshly brewed coffee or tea. It's sure to be a hit with everyone in attendance.
There's always room for dessert, so we took a peek at their pastry options and decided to get French toasts, and boy were we shocked at how generous the portions are, so we ordered a fruit salad to make up for eating too much sweets.
3. Social Crust Café & Catering
First and foremost, we're impressed by how warm and welcoming everyone at this catering company is. We didn't feel like customers, but rather like we're part of the family.
We found out later that many of their employees are young adults in the process of getting better with their mental health. This makes their level of friendliness and willingness to include everyone even more impressive.

Through this initiative, the cafe hopes to empower and support the mental health community while delivering delicious food to its patrons.
We could see that even with the presentation of their dishes, they put a lot of effort into making them not only delicious but also visually appealing.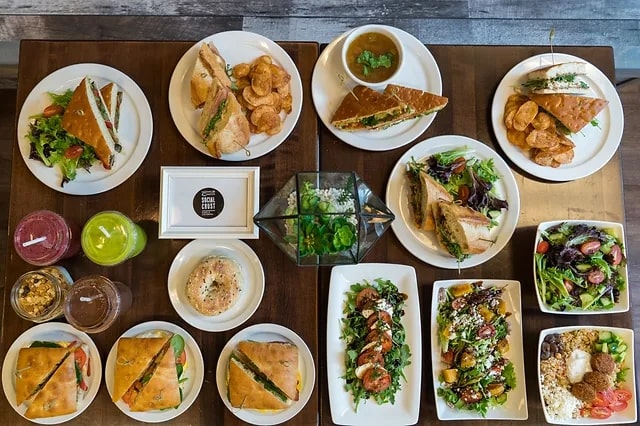 But our favorite has got to be their triple grilled cheese and tomato soup. It's the ideal comfort food! It's creamy, flavorful, and filling all at the same time.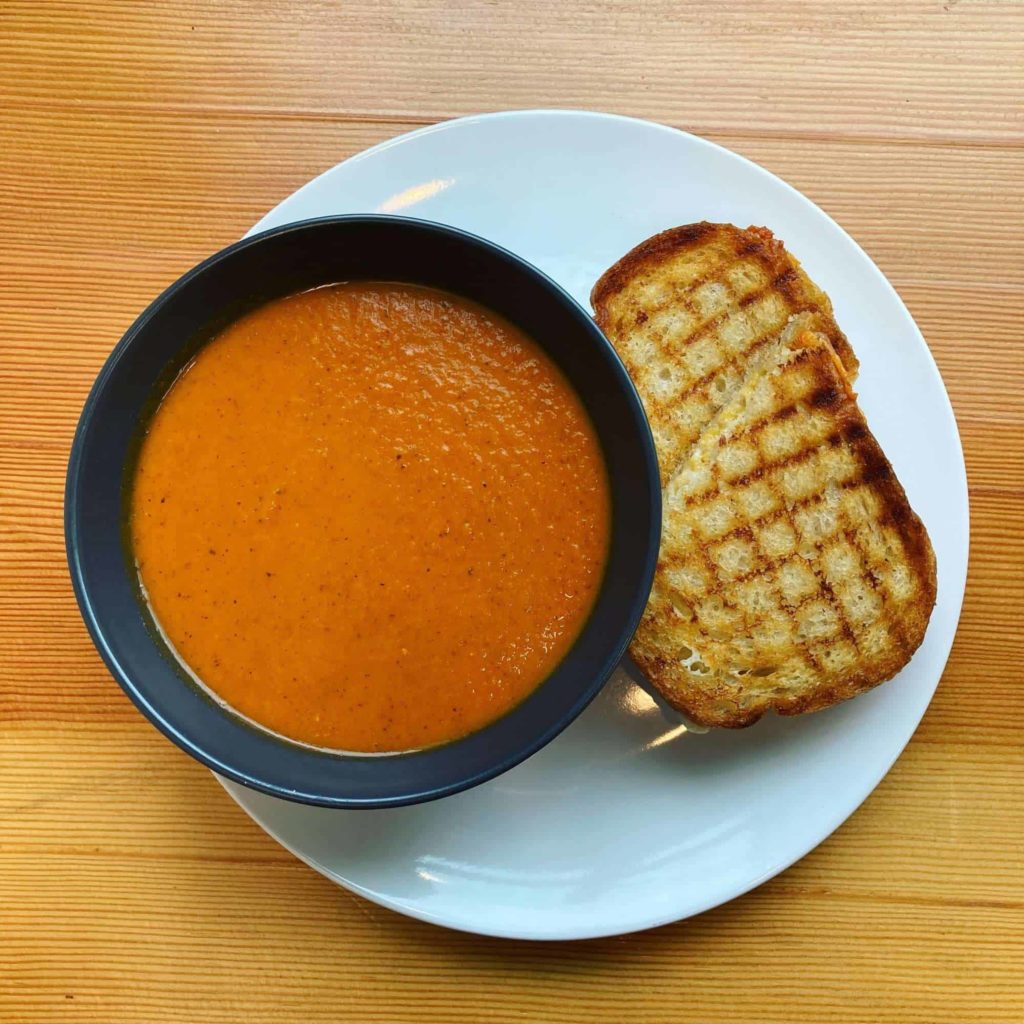 The cheesy sandwich is perfectly toasted and complements the thick tomato soup. Every bite will leave you wanting more of the melted cheese and tangy tomatoes. It's a tried-and-true recipe that will keep you warm on a chilly day.
4. Creme de la Crumb Bakeshop & Catering
Creme de la Crumb Bakeshop & Catering started out in a tiny one bedroom apartment, where they catered to businesses and people within their network.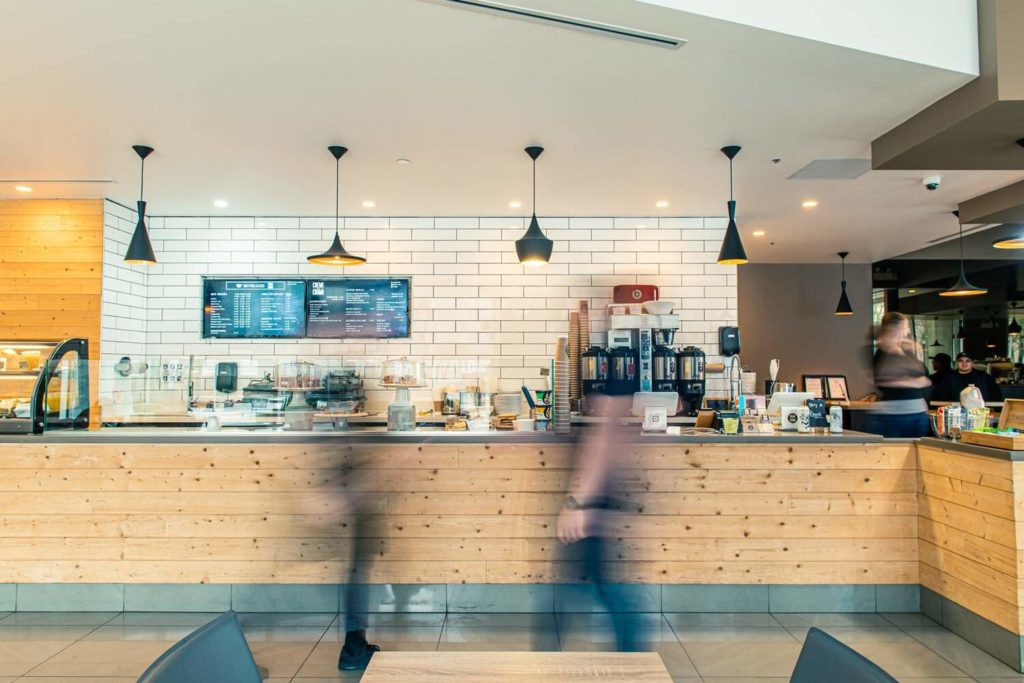 Years later, bam! They open up their brick-and-mortar store on Granville Street and serve a complete breakfast catering menu with sweet and savory dishes, from gourmet scones to croissants, and sausage breakfast wraps.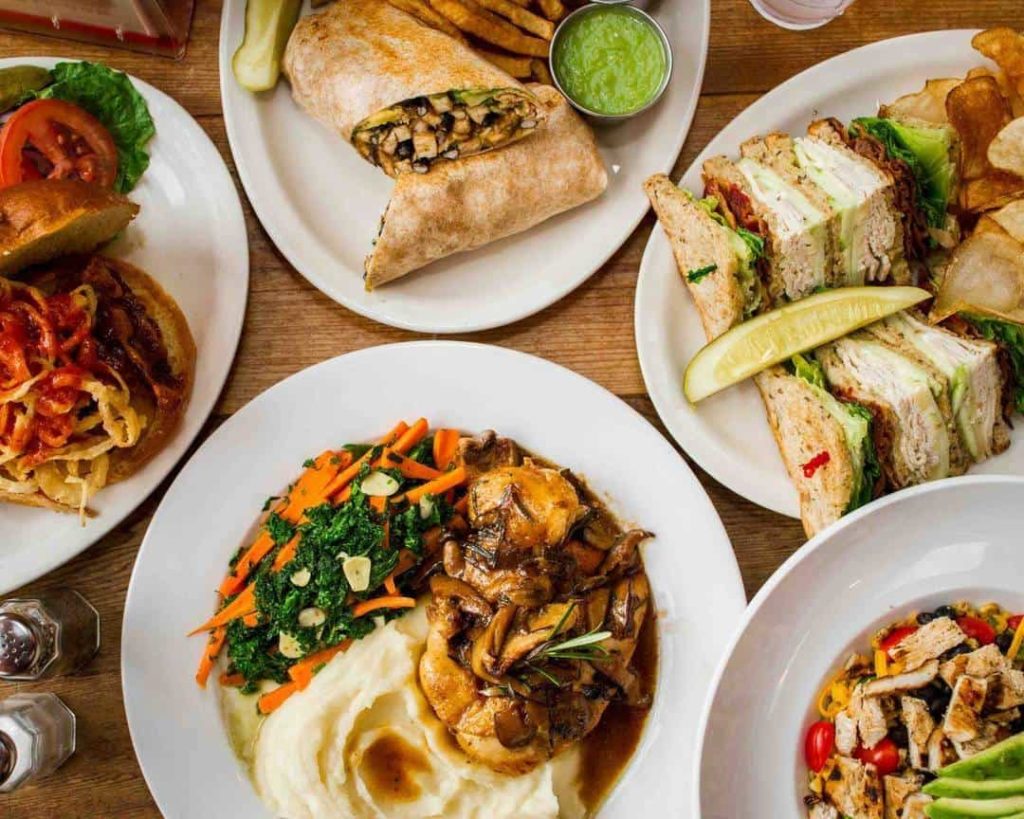 They make these fresh in the early morning and can be cut in half for sharing. Customers with dietary restrictions may also request gluten-free or vegan options.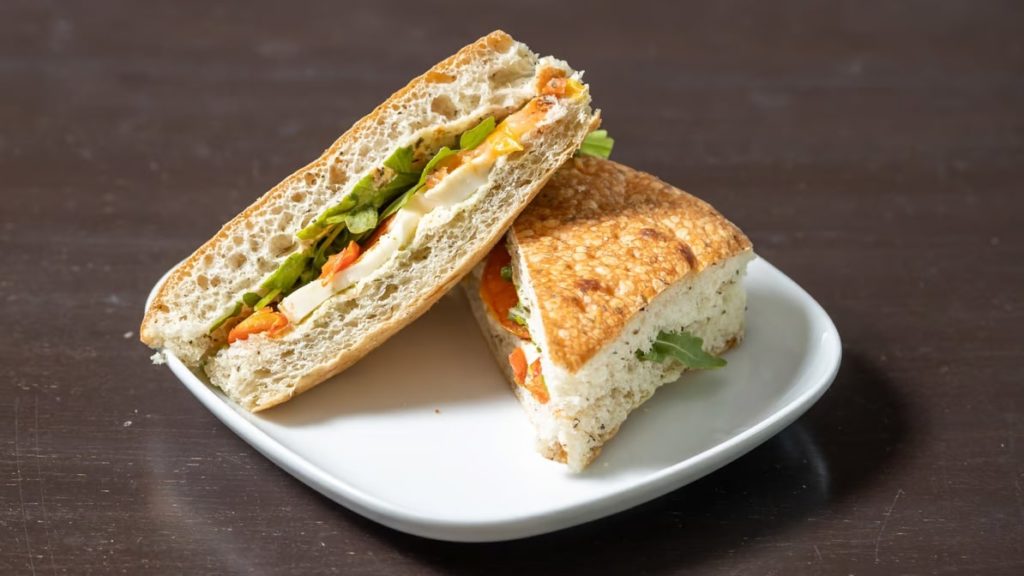 Their veggie breakfast sandwich is perfect if you're looking for something hearty and delicious for breakfast that also happens to be vegetarian.
The eggs, cheese, and pesto mayonnaise combination just really just knocked our socks off with its bursting flavor.
As with any meal, you'll want to finish it with a tasty dessert, thankfully they have fruit cups and yogurt parfaits which was perfect because it satisfied our sweet tooth without making us feel too guilty.
5. Brioche Ristorante & Catering
We don't know about you, but we're very fascinated with Sicilian food culture because they sure do love their vegetables. That's why we were drawn to check out Brioche Ristorante & Catering.
We were curious about how they're able to blend Sicilian and Western recipes, and it turns out that the head chef and owner, Eduardo Bilardello, has extensive experience working in restaurants across Europe.
While he had a few recommendations, we opted to get the Smoked Salmon, and we loved it. It's undeniably something that ought to be tasted.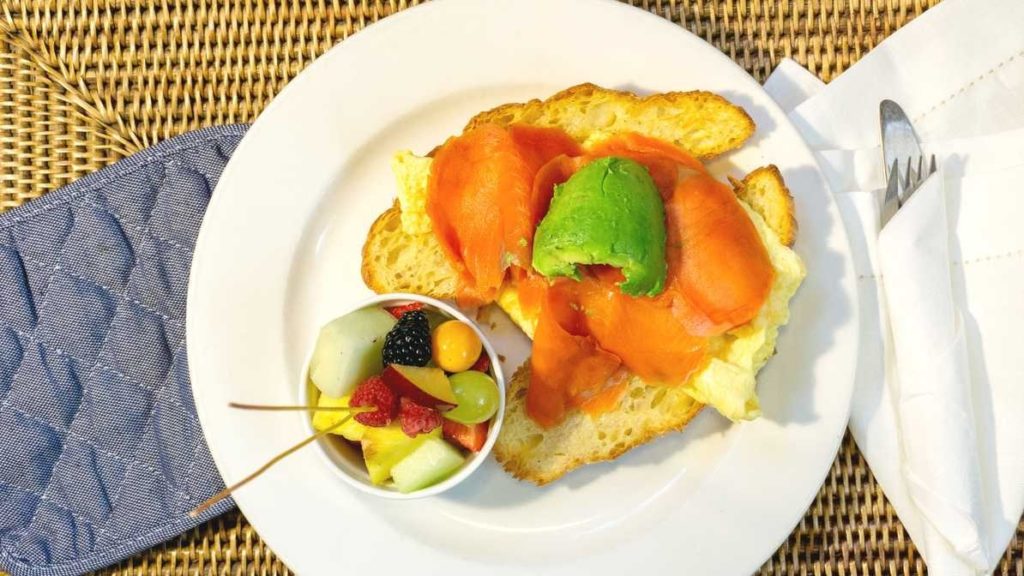 Imagine the strong taste of butter and cheese mixed with the smoky flavor of salmon, topped with avocado slices. If that doesn't make your mouth water, we don't know what will.
However, it goes without saying that a Sicilian-style restaurant will also serve pasta, and boy, do they offer a wide variety of exciting and flavorful takes on this classic dish!
Their pasta dishes range from cheese or chicken tortellini, spinach or butternut ravioli, and the classic spaghetti and meatballs.
As for breakfast drinks, they offer a variety of hot beverages such as coffee and tea, as well as cold options like fruit juice and freshly-squeezed lemonade.
6. The Lazy Gourmet
We heard that Lazy Gourmet is one of the "OG" breakfast caterers in Vancouver, as they've been around since 1979, so we figured we should at least check it out, and boy were we impressed.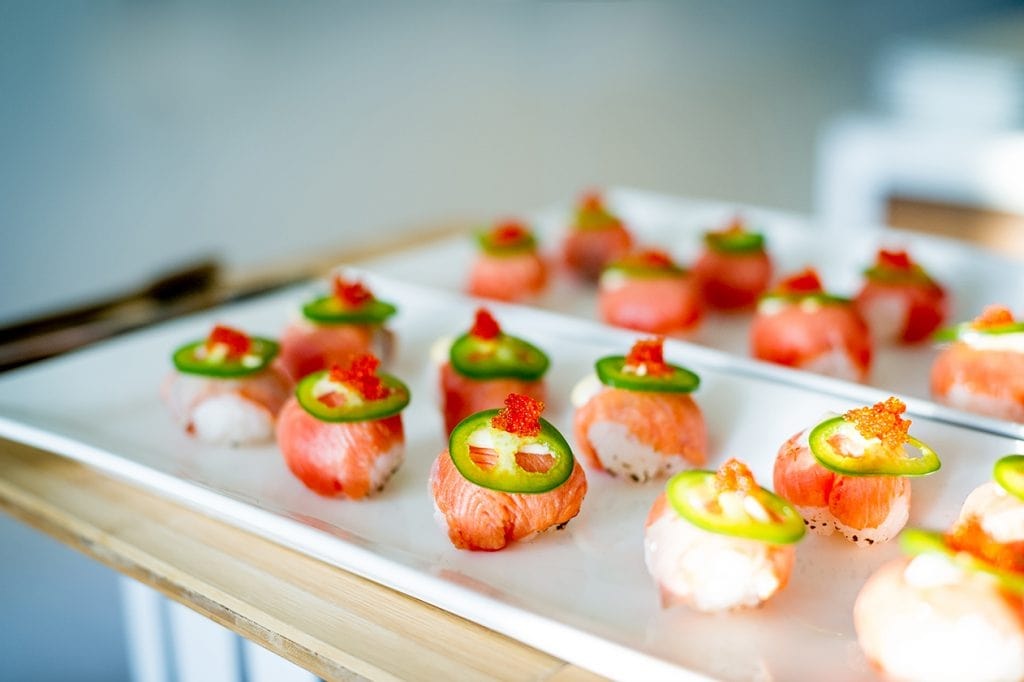 If you're into West Coast breakfast classics such as muffins, scones, and quiches, then Lazy Gourmet is definitely worth a visit. They serve up breakfast meetings for 10 people and corporate dinners for up to 800 people.
But let's talk about those breakfast sandwiches, because this might just be our top pick.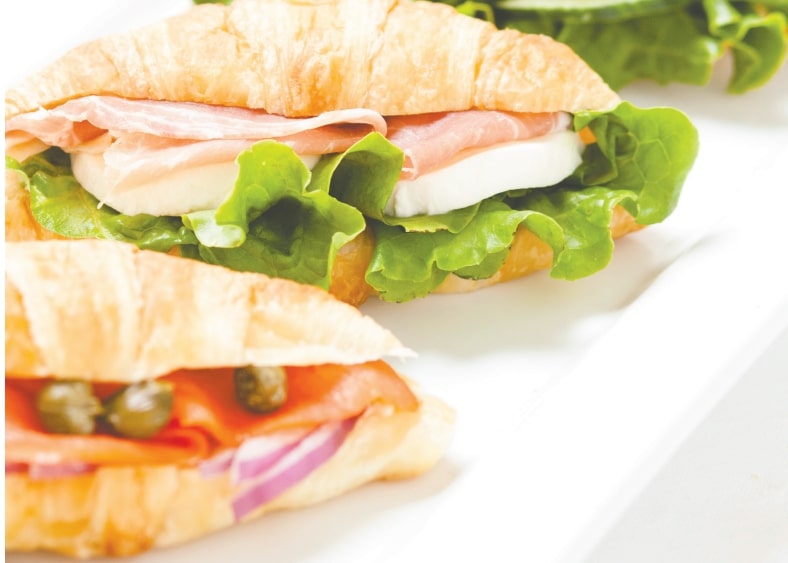 They're savory, sweet, and best of all, they're made with locally sourced ingredients. And if you want to make it a complete meal, pair it with their signature coffee. Yum!
And for all you folks with different dietary needs, no worries! The Lazy Gourmet offers gluten-free, vegetarian, vegan, kosher, nut-free, and dairy-free options.
7. Peake Catering
Okay, listen, by now we know that we've recommended a lot of breakfast caterers already, but hear us out. Peake Catering is also worth considering because its breakfast menu is completely customizable.
They've got both hot and cold breakfast packages, but we were feeling fancy, so we went for the "Vancouver" dish.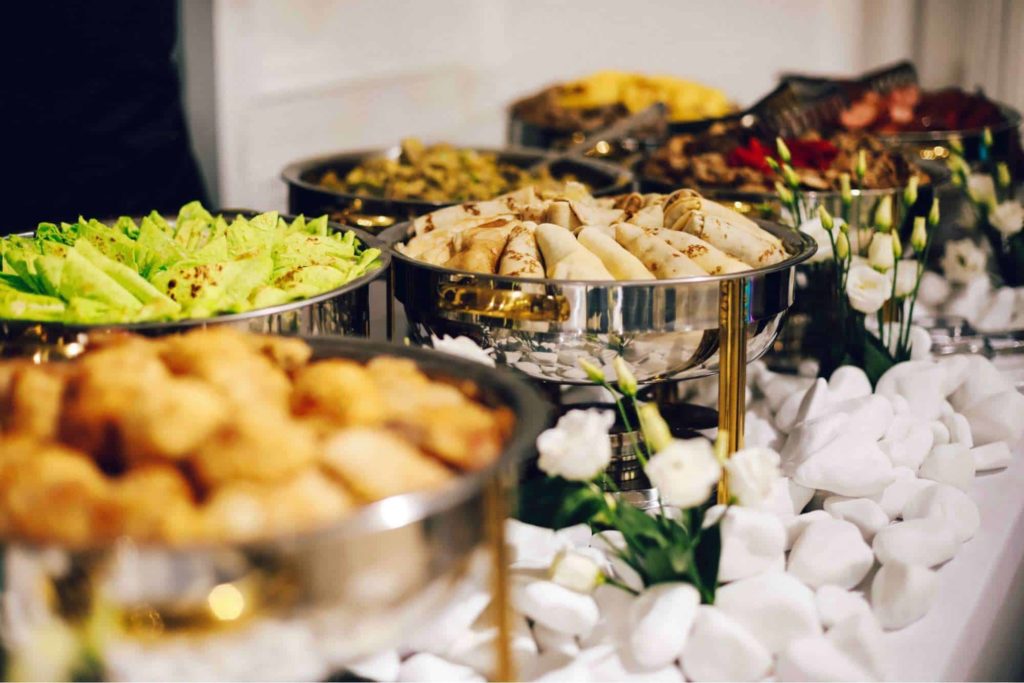 It's filled with classic Vancouver favorites such as applewood smoked bacon, chicken, and apple sausage. But if you like the classics, don't worry, they've got your classic continental breakfast too.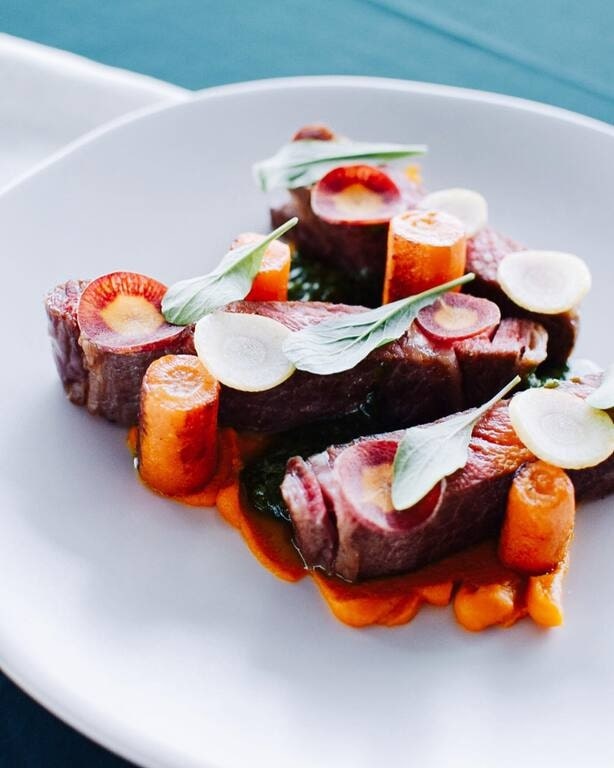 If you're feeling adventurous, try out the Vancouver dish for a taste of the local flavors. On the other hand, if you prefer something more traditional, you can opt for the basic continental breakfast.
But their breakfast wraps are a total game changer. As you can see from the picture below, this wrap pretty much has everything you could want in a breakfast – eggs, bacon, and veggies wrapped in a warm tortilla.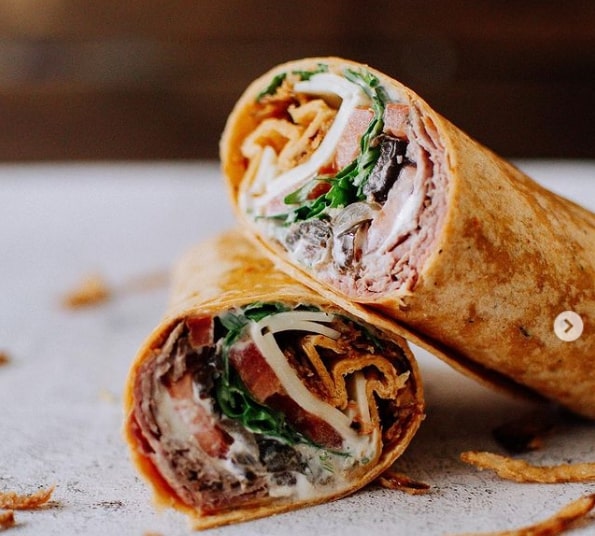 They're also customizable, so each guest can make them their own by adding more cheese or a side of hot sauce.
8. A Moveable Feast
A Moveable Feast is the ideal choice for breakfast meetings, as they offer a wide selection of pastries, croissants, and bagels that are perfect for a quick bite on-the-go.
They have the capacity to bake enough mini dishes and croissants in baskets to feed over a hundred guests.

We highly recommend the Feast's Classic Hot Breakfast Buffet over anything else on the menu. It includes all the classics like hash browns, bacon, and sausage in this breakfast catering package.
Additionally, their coffee is roasted fresh daily and pairs perfectly with their breakfast options.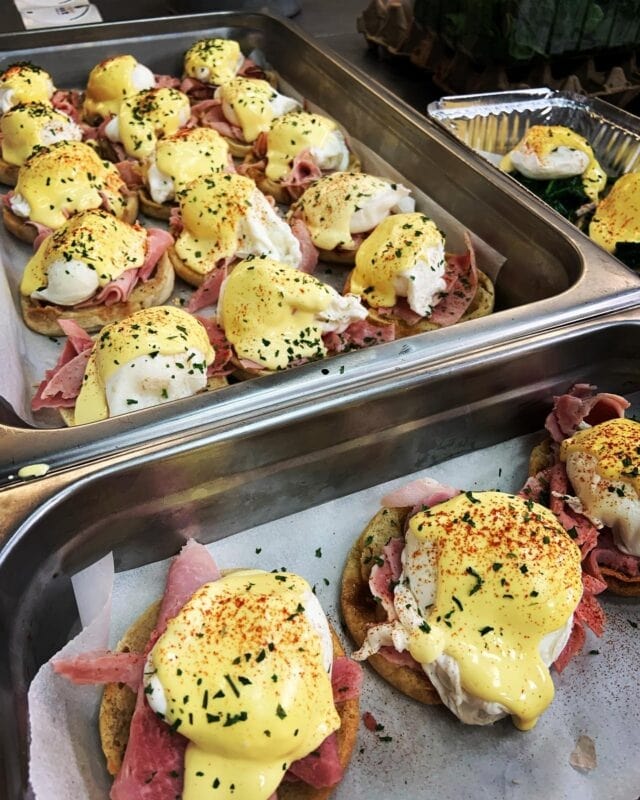 Now if you really want to spend a little extra, order the Eggs Benedict. To be quite honest, this was our favorite, as it was very creamy and the hollandaise sauce tasted just right. Trust us, it's worth the indulgence.
9. Edge Catering
Now, for those looking for an upscale breakfast catering service, we're glad to have stumbled upon Edge Catering. First of all, their food is beautifully presented and tastes so good that it makes you want to get out of bed in the morning.
We liked that they had us tested different breakfast packages which allowed us to see just how luxurious these dishes are and true enough, they didn't disappoint. We liked the classic breakfast wraps and sandwiches, frittatas and quinoa chorizo hash.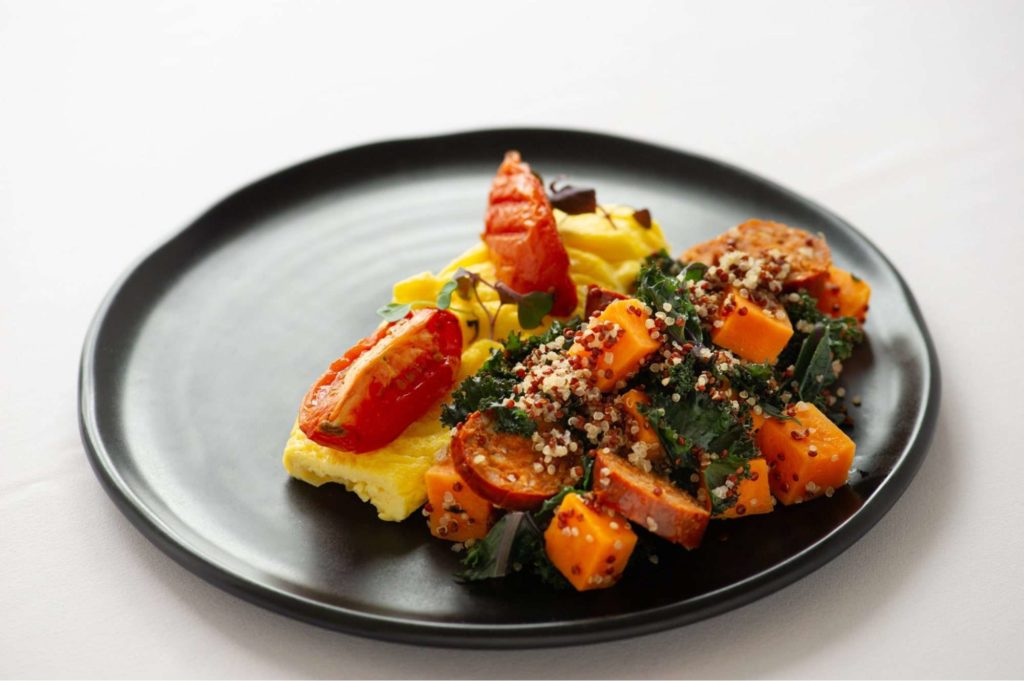 Now, let's talk coffee. They have cups ranging from extra small to extra large, so you can get your caffeine fix no matter how big (or small) your meeting is.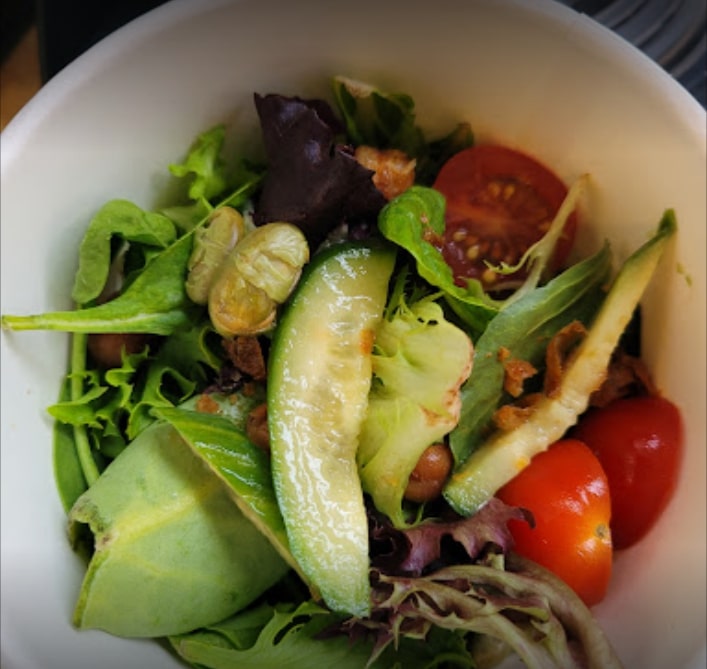 But let's cut to the chase: the Korean Fried Cauliflower Sub. It's delicious, healthy, and most of all, it's a healthy alternative to traditional fried chicken sandwiches.
Little tip though, the gochujang sauce is a bit spicy so make sure to have a cold drink on hand to cool down your taste buds.
10. Taste of Splendour Cafe & Catering
It was immediately clear to us that the chefs at Taste of Splendour Cafe & Catering think of food as an art form because they go to great lengths to ensure that each dish is presented in an aesthetically pleasing manner.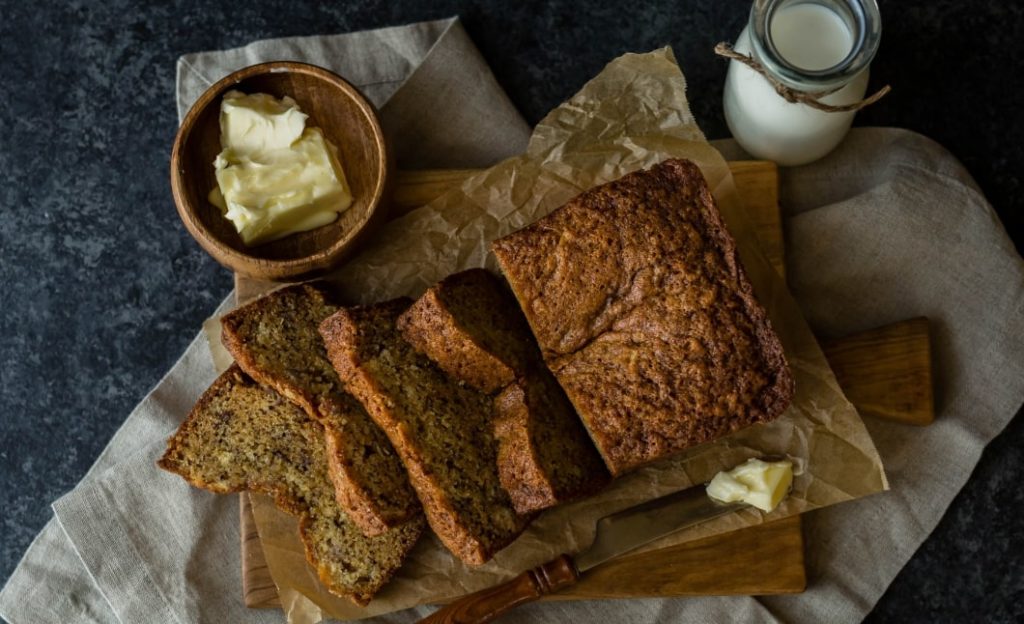 I mean, take a look at these banana loaves, they're almost too pretty to eat at this point!
But what caught our attention was their fully-loaded breakfast bun. It's a savory delight that combines sunny-side eggs, crispy bacon, spinach, and their special homemade sauce.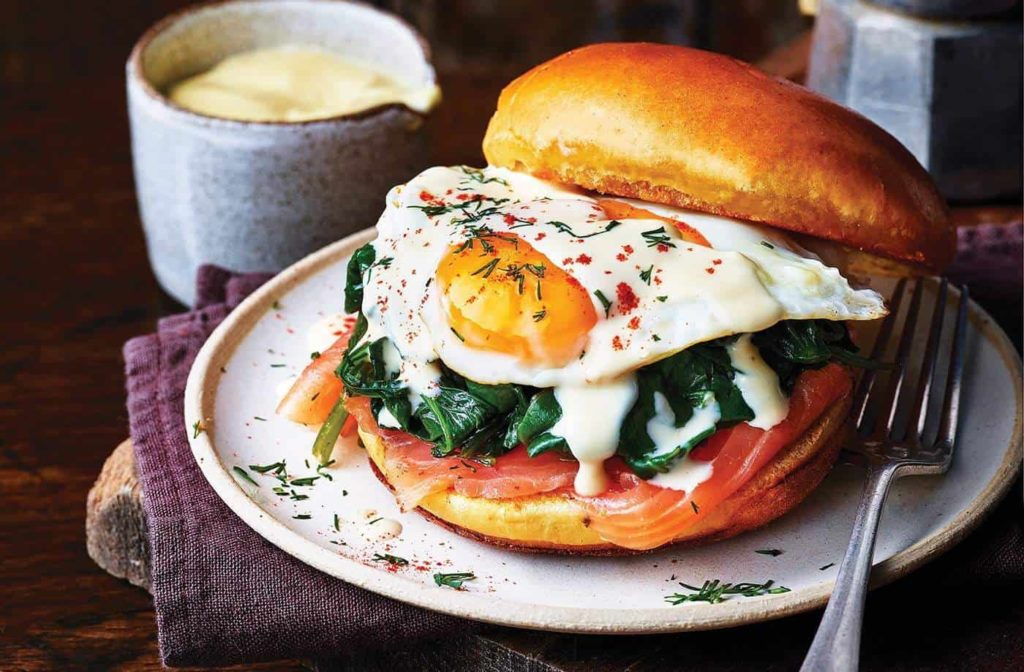 To put it simply, you must try this! Even if you don't like buns, they have wraps for you to eat.
To top it all off, they also have a wide selection of coffee beverages, ranging from the well-known and well-liked Americano to a creamy cappuccino, caramel macchiato, and refined gourmet coffee.
11. Emelle's Westside Kitchen
Emelle's Westside Kitchen was pretty chill when we asked them for customized breakfast catering. We wanted to include breakfast classics alongside unique dishes, and they were more than happy to give out their recommendations.
Starting off with the caprese salad, we really liked the taste and presentation of this dish. I mean, look at it—it's like Italy on a plate. It had a tangy taste from the tomato, and the mozzarella and basil added great flavor.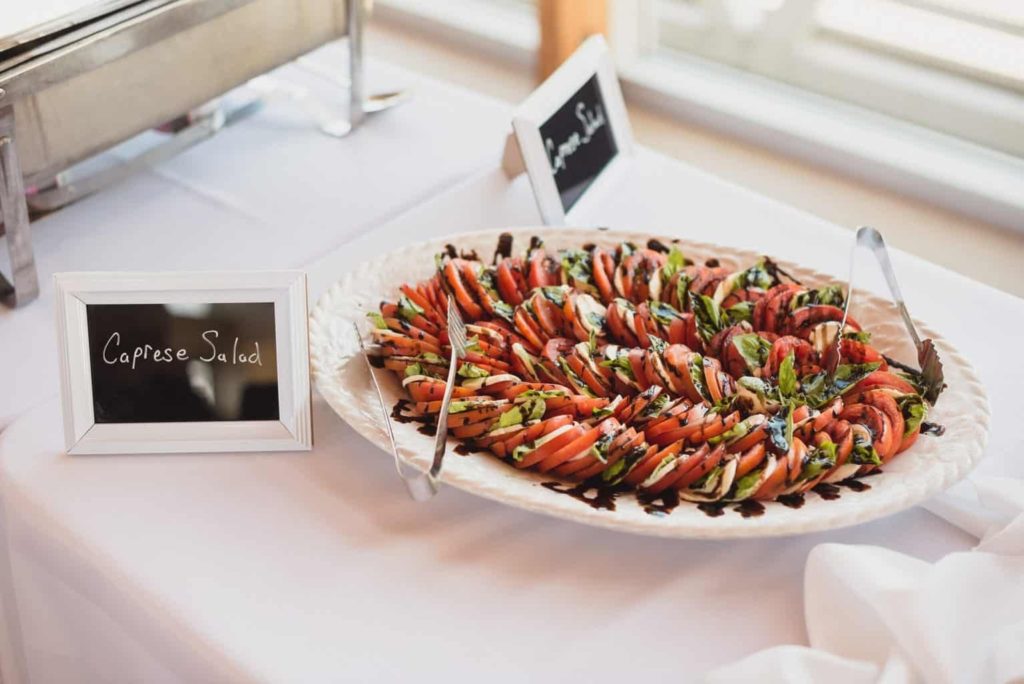 Another highlight of the breakfast buffet was the meat platter grazing, and let me tell you, they were a hit with our guests. We had to make a beeline for this dish before it was completely devoured.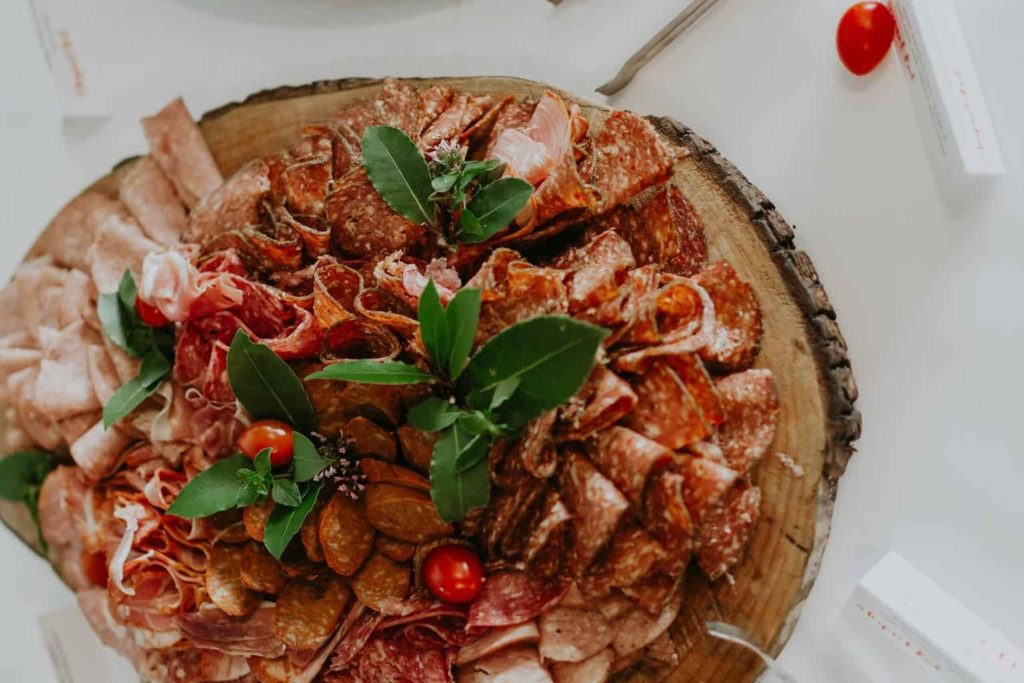 As we end our meal, we highly recommend that you try the raspberry cheesecake for dessert.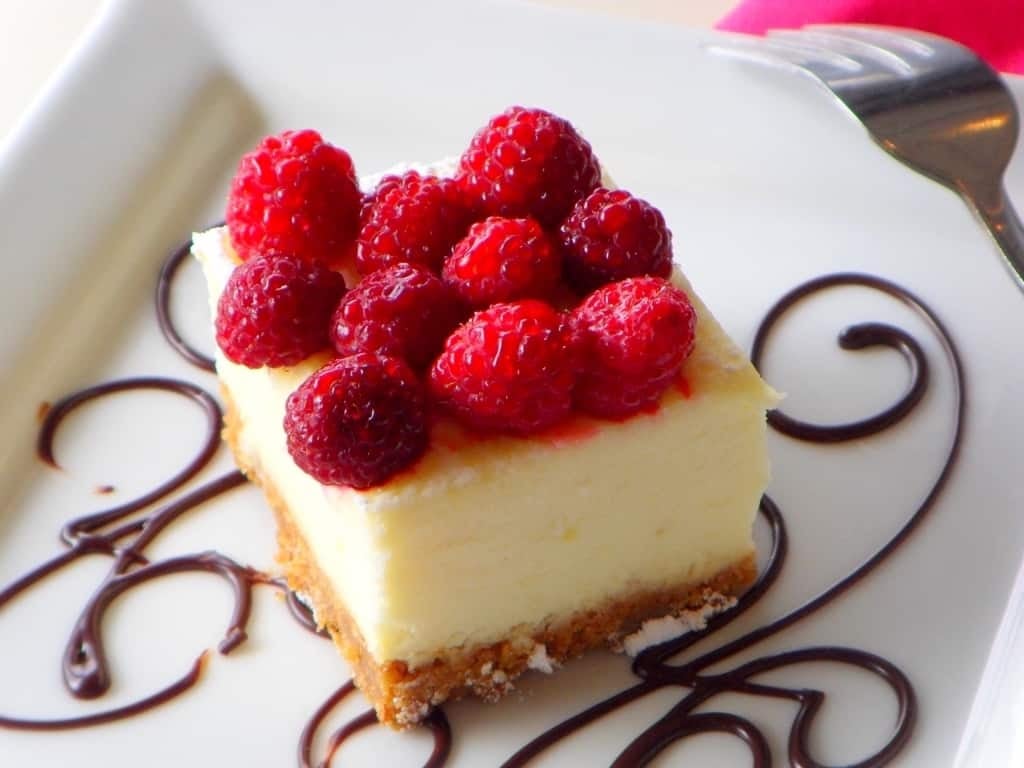 If you're into not so sweet desserts, this had a perfect balance of sweetness and tartness from the raspberries, and the creamy texture of the cheesecake was just divine.
12. Potluck Café Society
We've heard about Potluck Café and Catering through their multiple charity programs where they provide nutritious meal programs to those in need, which we found endearing.
We thought. "Hey, let's try their catering services", and what really gave us the push was that they contribute all their profits to multiple programs in the community.
We chose their hot breakfast, which is a great choice for people who like to start their day with something savory. These sandwiches can be filled with eggs, roasted veggies, bacon, and cheese.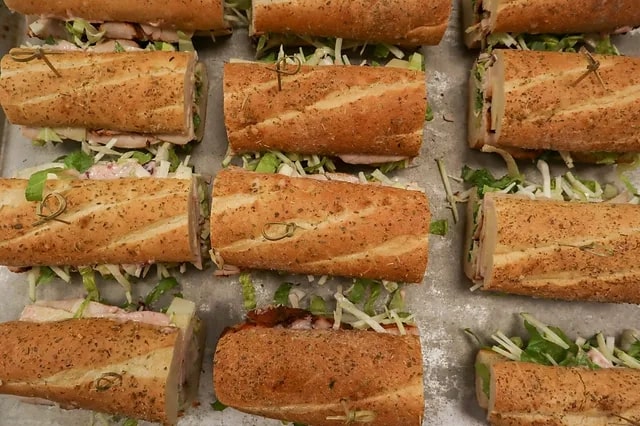 The fruit platters were also refreshing, as they included sweet pineapples, watermelon, grapes, orange slices, kiwis, and strawberries. Our palates were pleasantly refreshed and ready for more after that.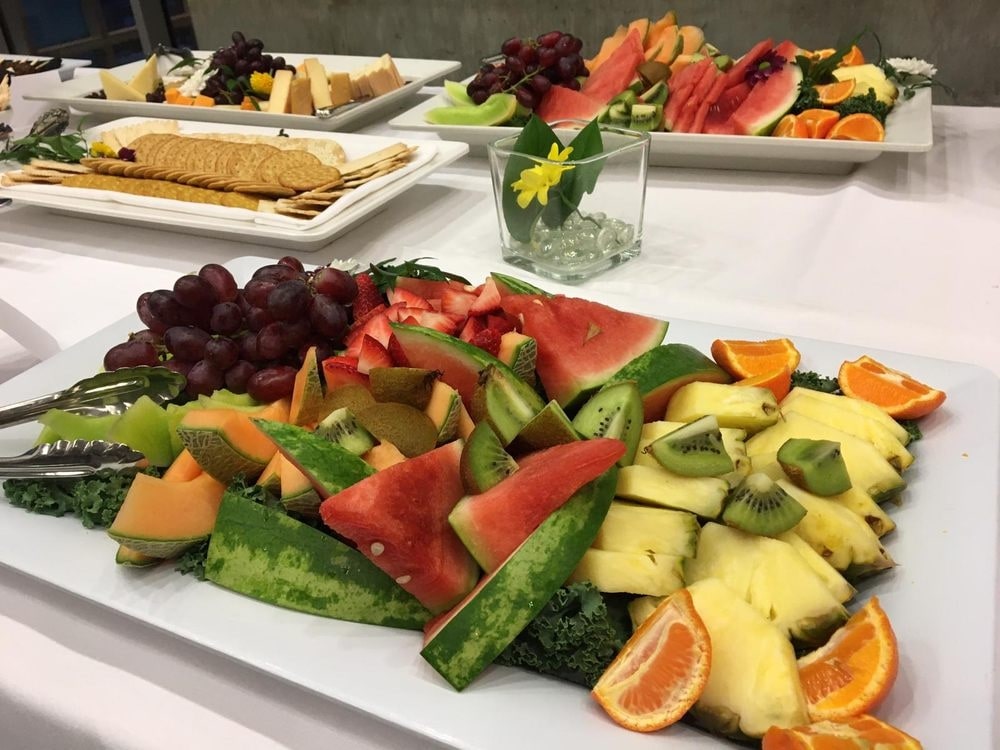 Which brings us to our next recommendation, the "Asian Chicken Sliders". We cannot emphasize enough how tasty these buns are and we might've overindulged a little bit.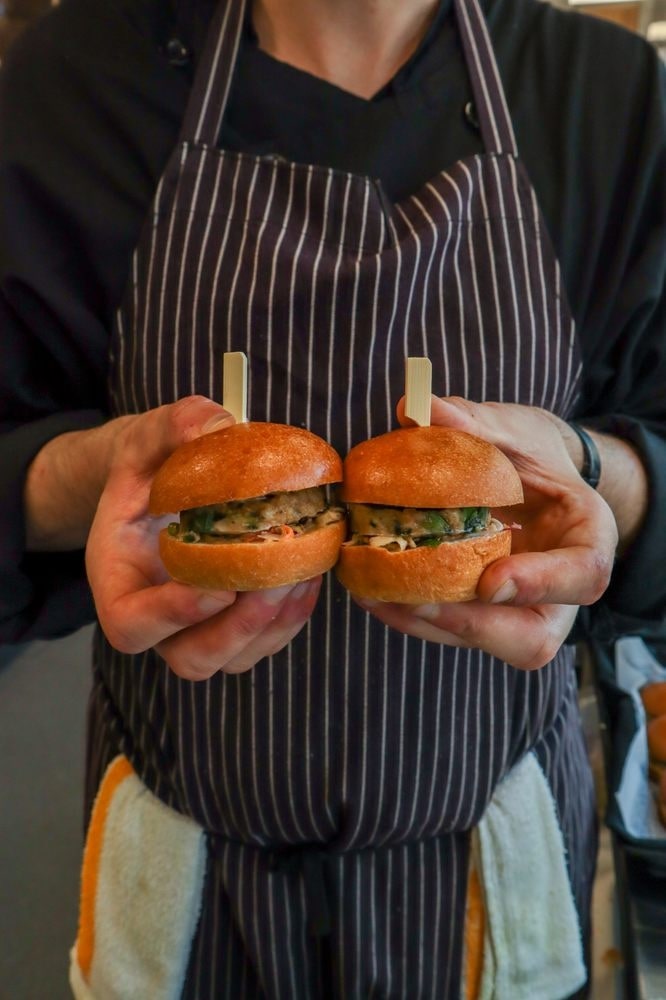 They weren't just delicious, but the chicken was also well-seasoned, and the buns were crispy but not too heavy.
13. Sugar Catering
We wanted to start this off by saying we're obsessed with Sugar Catering's BLT breakfast sandwich! You might say, "What's so special about it?" Don't all BLTs have the same ingredients inside them?".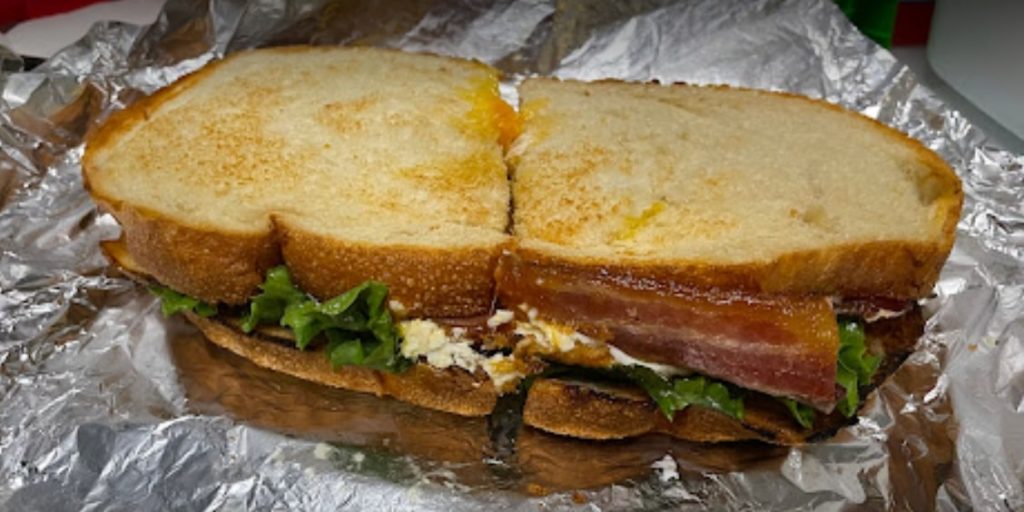 Well, technically, you're right, but Sugar Catering must've put something extra special in their sandwich, like a homemade sauce or a unique seasoning blend, because it tastes out of this world!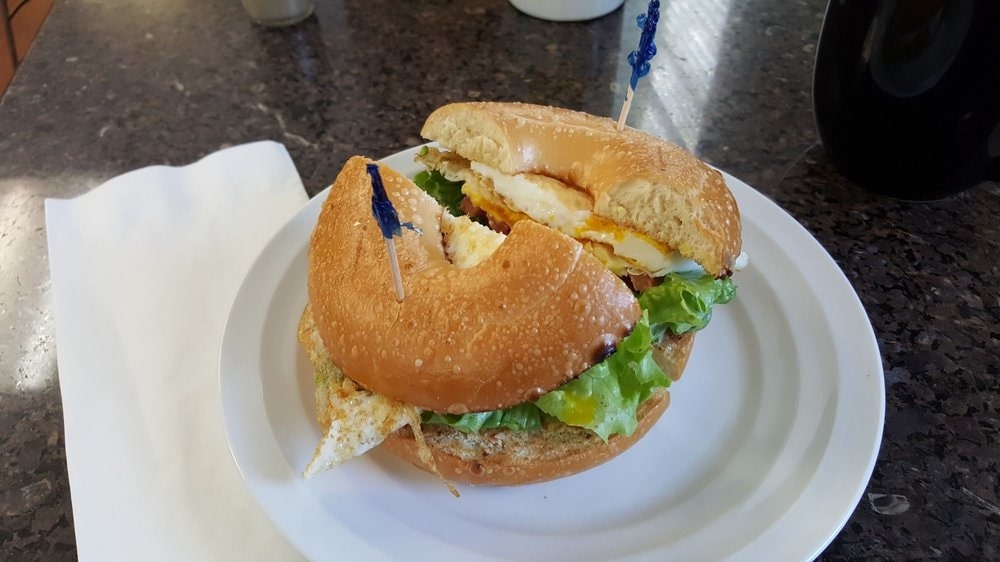 The bagel eggwich was also delicious! We had it with no bacon and extra egg, and we recommend this for those who'd like a lighter breakfast sandwich. The bagel was fresh and had a nice chewy texture that paired the eggs perfectly.
Sugar catering is now our go to for breakfast sandwiches if we're being honest.
14. White Linen Catering and Events
We used White Linen Catering and Events for an early morning corporate meeting, and we got everything on the menu; here are some of our favorites.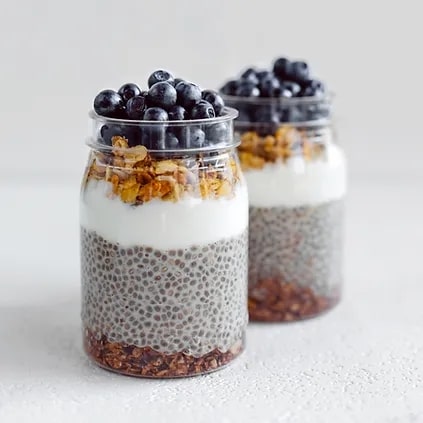 First, we'd like to highlight how refreshing their "Chia Seed Pudding, Slivered Almonds, and Fresh Berries" are. This appetizer was a delicious and light option to get us ready for a much heavier meal.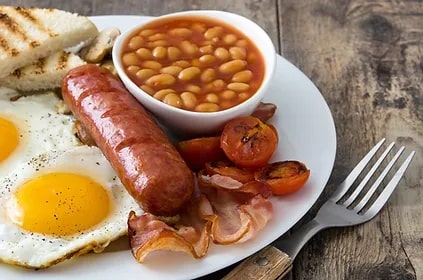 Which brings us to our top main dish pick, which is a combination of scrambled eggs, hash browns, bacon, roasted tomatoes, sausage, and toast, because, let's be honest, sometimes you just have to go with a tried-and-true classic.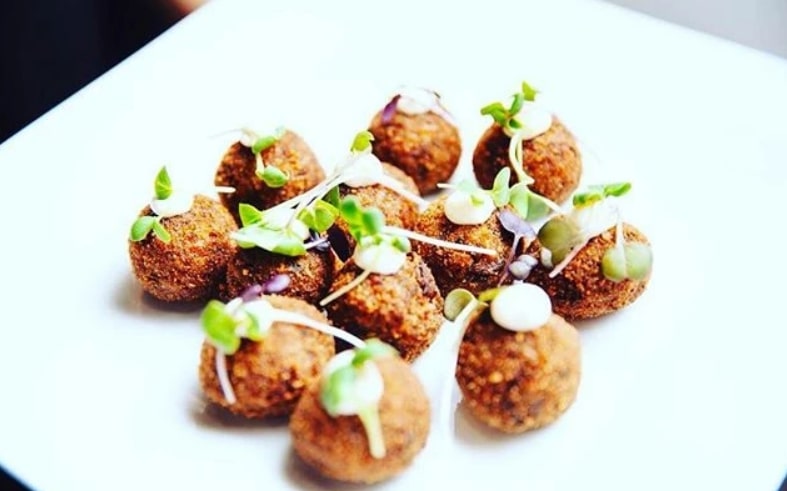 On the side, we devoured a plate of Arancini, which were both crunchy and luscious. The meat filling was savory, and we're not ashamed to say that we may have overindulged and ordered more of these bad boys.
15. Louis Gervais Fine Foods and Catering
We were having a very busy day when we found Louis Gervais Fine Foods and Catering while looking for a company that would deliver a breakfast buffet to our office.
We have to say that it was refreshingly convenient that they offered breakfast deliveries, and our favorite of them all was the Bistro Breakfast Buffet as it included everyone's favorites.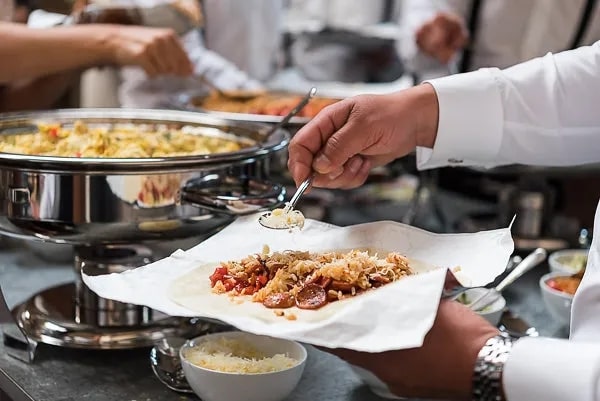 Sure, we could've had breakfast platters, but we didn't want everyone to be too full and feel sleepy as we needed to do a ton of work that day.
The Bistro Breakfast buffet had just the right amount of variety and portions to keep us energized and satisfied. This package included pastries, fruit platters, yogurt parfait, breakfast quiche, and breakfast wraps.
---
That ends our list of the best breakfast catering services in Vancouver, so if you're in the area and looking for a delicious breakfast catering service, you now know where to turn.
If you're interested in checking out more breakfast options, check out these related articles: