The 6 Best Options for Flower Delivery in Vancouver
Whether it's for an occasion or just to make someone feel special, you can never go wrong with giving people flowers. However, with all the flower delivery service providers out there, it can be difficult to decide which one to choose.
So here, we've put together a list of the best options for flower delivery in Van cover. Our guide includes their rates and answers to common questions people ask about flower delivery services.
How Much Does Flower Delivery Cost in Vancouver
We did our research and managed to narrow down our options to a list of the best options for flower delivery in Vancouver. Here is a price comparison table of their delivery fees and price ranges to help you decide which one fits your budget.
For a more detailed description of each flower delivery service provider, move on to the next section.
The Best Options for Flower Delivery in Vancouver
Now, let's take a closer look at each flower delivery service provider we selected. Here, you'll find what they're best for, their products and services, and many more.
1. Garden Party Flowers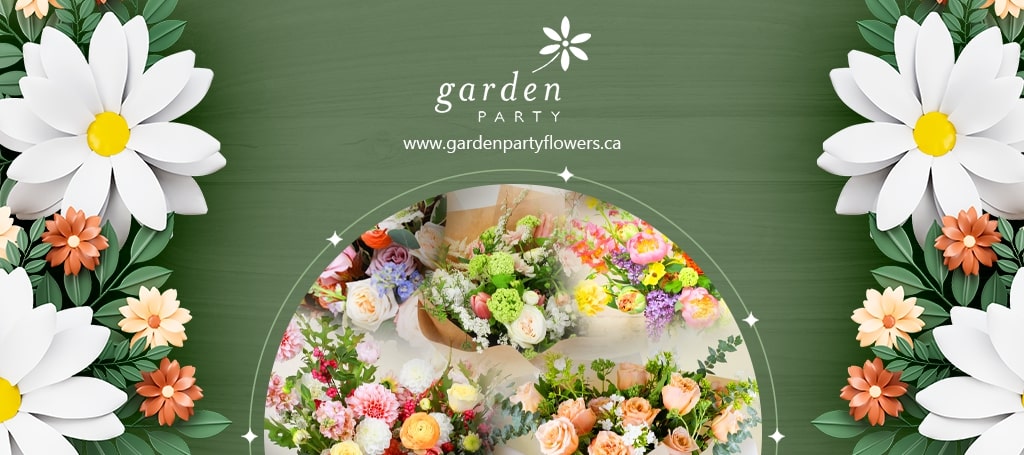 BEST FOR
Wedding and corporate flower arrangements
SERVICES
Flower bouquets
Wedding flower arrangements
Candles and gifts
Flower design workshops
E-gift cards
Corporate gifting and fresh flowers for events
WEBSITE
http://www.gardenpartyflowers.ca/
DELIVERY FEE
$15-$39
PRICE RANGE
$45-$300
ADDRESS
415 Industrial Ave, Vancouver, BC V6A 2P8, Canada
CONTACT DETAILS
+1 604-731-2737


[email protected]

OPERATING HOURS
11:00 am to 5:30 pm (Tuesday-Friday)
12:00 pm to 5:00 pm (Saturday-Sunday)
Garden Party Flowers is a Vancouver-based flower delivery service provider that offers freshly cut flower bouquets, flower arrangements for weddings and other events, and gifts for special occasions.
They also offer flower subscription packages where you can have flowers automatically delivered repeatedly. You have total control over the frequency, skip upcoming deliveries, or cancel anytime.
Although many customers go to them for custom-made hand-tied flower bouquets, Garden Party Flowers specializes in floral arrangements for weddings and corporate accounts. Also, they sell candles, gift baskets, loose leaf tea, and e-gift cards that you can give to your loved ones.
If you want to bring out the florist in you, you can also enroll in their floral design workshops and learn from their expert florists.
Offers e-gift cards
Conducts flower design workshops
Opens late
Closed on Mondays
Customer Reviews
Here are some of the reviews from their past clients:
"Amy and her team are incredible! She was so helpful, understanding and accommodating the entire journey of planning our wedding during Covid. She allowed for adjustments to be made but also still somehow made my dream bouquet happen on the day of! We had to change our date two times and this was not a problem for their team. I was so grateful for their grace during a challenging planning process! The bouquet was absolutely stunning and I was so in love! She had all of my favourite flowers, even though many were not in season! Thank you to Amy and your wonderful team! I highly recommend them for any event you are planning 🙂" -Mikaela Galvin
"Wonderful service from Chelsea and her team arranging a floral delivery. She was extremely communicative and attentive even for a small order, which was very much appreciated. The delivery was also stunning! I highly recommend this shop." -Bronwyn MacDonald
"I'm a wedding photographer in Vancouver and I love working with Amy's team and her phenomenal florals. She's done a fabulous job at many of my clients' weddings over the years! Thank you!" -Jamie Delaine Watson
2. Gardenia Flowers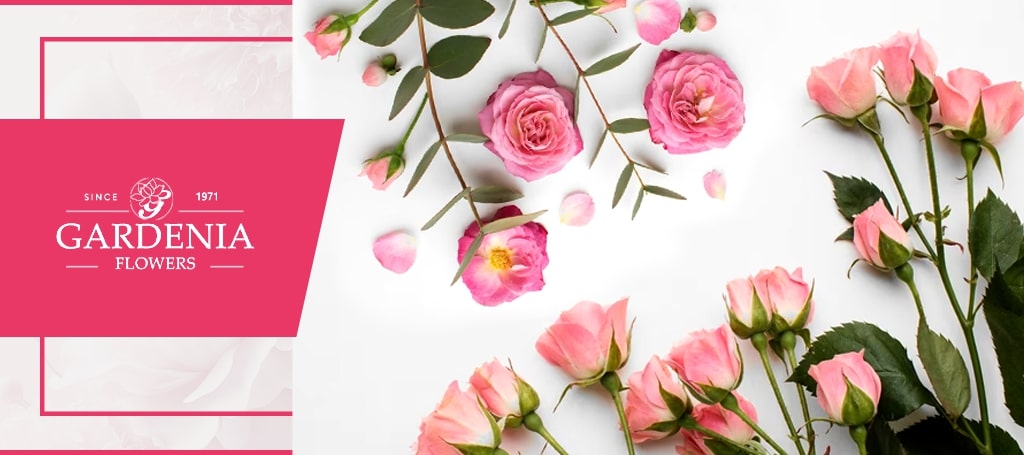 BEST FOR
Floral centerpieces
SERVICES
Hand-tied bouquet
Flower subscriptions
Seasonal flowers
Corporate flowers
Floral arrangements for events
WEBSITE
http://www.vancouverflowers.net/
DELIVERY FEE
$9.99-$49.99
PRICE RANGE
$52.95-$799.95
ADDRESS
5678 Dunbar St, Vancouver, BC V6N, Canada
CONTACT DETAILS
(604) 269-9234


[email protected]

OPERATING HOURS
10:00 am to 3:00 pm (Monday-Friday)
Gardenia Flowers is a family-owned flower shop that has been serving the Vancouver area for over 40 years. It has among the finest floral centerpieces and bouquets prepared by expert florists.
When you visit their website, you'll find special flower arrangements sorted by price or occasion. You can also find seasonal blooms such as spring and winter flowers.
If you want to decorate your home with succulents, blooms, and flowering plants or want to have a thoughtful gift delivered on a recurring basis to a loved one, you can sign up to their flower subscription. Their plans are customizable and you can have your flowers delivered weekly, every other week, monthly, or quarterly.
Trusted flower shop for 40+ years
Low delivery fees
Closed during the weekends
Short operating hours
Doesn't sell gifts other than flowers
Customer Reviews
Check out some of the reviews from their past clients:
"I was looking specifically for a flower arrangement with sunflowers and Gardenia Flowers truly delivered. I had these flowers delivered to my girlfriend provinces away and she loves them! The design was perfect and looks even better than the estimate featured online. Will be using Gardenia Flowers again in the near future." -Mitchell Brown
"The quality of the arrangement was top notch and just beautiful. Very nicely done. They followed our delivery request to a tee and the flowers arrived fresh and right on time. Thank you!" -Shel Waggener
"They really did great job making beautiful flower arrangements of my detailed requests and delivered it right on specific time. I will definitely use them next time again!" -Takamichi Watanabe
3. Arbutus Florist
BEST FOR
Preserved flower box
SERVICES
Floral arrangements
Flower bouquets
Plants and orchids
Preserved flower box
WEBSITE
https://arbutus-florist.myshopify.com/
DELIVERY FEE
Free delivery within 2km
PRICE RANGE
$35-$450
ADDRESS
2250 Main St, Vancouver, BC V6T 0J2, Canada
CONTACT DETAILS
+1 604-731-3313


[email protected]

OPERATING HOURS
9:30 am to 4:00 pm (Tuesday-Friday)
Arbutus Florist is a Vancouver-based florist that offers affordable flower delivery services. It even offers free local delivery within 2 km.
You can go to them for everything from simple hand-tied bouquets to large installations of floral arrangements. When you visit their website, you'll find flowers sorted by occasion and different collections.
Similar to other flower stores, Arbutus Florist offers subscription plans where you can choose to have flowers delivered monthly, semi-annually, or annually. Their expert florists carefully select seasonal flowers that are long-lasting.
Aside from fresh blooms, they also have preserved flower boxes that can be a unique gift to your loved ones. Also, you can buy other plants and orchids for your home or office.
Free delivery within 2 km
Sells preserved flowers
Open 4 days a week only
Only sells flowers – doesn't sell other gifts
Customer Reviews
Here's what past clients have to say about their service:
"From the boutonniere to the bouquet to the greenery around the ceremony arch, Vivian absolutely ROCKED our wedding flowers and greenery. We gave her a vision and she brought it to life better than we could have even imagined! She was an absolute joy to work with!" -Janelle Zwarych
"I ordered a small peony hatbox online last month for a friend in Vancouver and I couldn't be happier with the service and quality of them! The ordering process was smooth, and Vivian was incredibly kind, helpful and all around so amazing! They delivered it the same day and my friend adored her fresh peonies, thank you again!" -Casey K
"I would like to "Thank you" to Vivian for her work on my flowers order, her attention to details, the way she put flowers together as well as lovely colours combinations. The result was exactly as I wanted, extraordinary, beautiful and elegant. You are so gifted/talented, Vivian. Like no one other. I am so happy I have found you and I will be back. All the best to your business, lots of happy customers. Thanks again." -Stanka Sucha
4. The Wild Bunch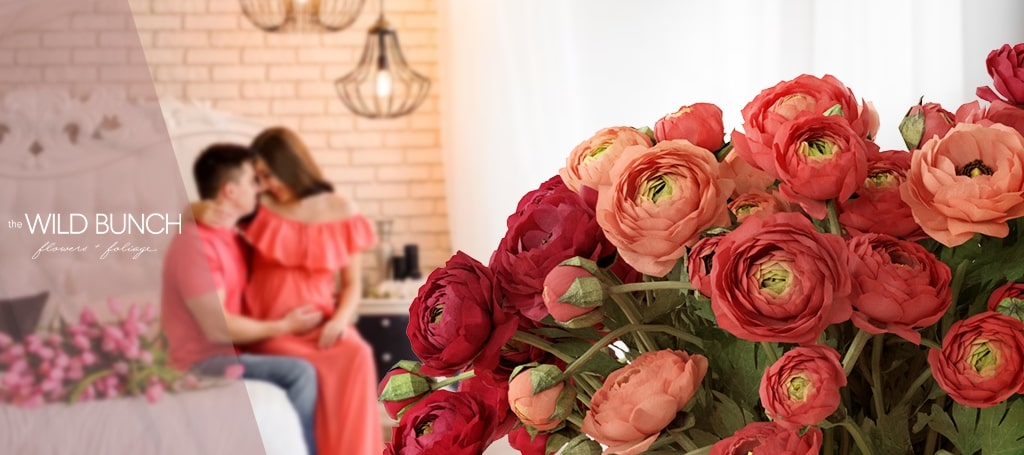 BEST FOR
Natural, wild floral arrangements and dried flowers
SERVICES
Flower Bouquets
Flower Arrangements
Dried Flowers
Wall Hangings Digital gift cards
Accessories (vases, tools, homewares)
WEBSITE
https://thewildbunch.ca/
DELIVERY FEE
Calculated at check-out
PRICE RANGE
$35 – $350
ADDRESS
1525 W 6th Ave, Vancouver, BC V6J 1R1, Canada
CONTACT DETAILS
+1 604-423-4399


[email protected]




[email protected]




[email protected]

OPERATING HOURS
11:00 am to 5:00 pm (Wednesday-Saturday)
The Wild Bunch is a floral design company in Vancouver that offers bouquets, floral arrangements for events, dried flowers, and plant accessories. It is led by self-taught floral designers who have developed their own style through years of experimentation.
Their arrangements are inspired by the Japanese art of floral design, Ikebana, and classic English garden designs. They offer a 10% discount for your first order and the same discount rate for a bi-weekly flower subscription to their signature bouquets.
Aside from fresh flowers, they also sell dried flowers that are made to last. These may come in a vase or hanging on a mantle.
Also, The Wild Bunch offers locally designed vases, floral tools, pots, and homeware that can be sent as a gift to others or kept for your personal use, as well as digital gift cards.
Plant accessories including vases, tools, and homewares are available
Offers digital gift cards
Sells exquisite dried flowers
10% discount when you're subscribed to their bi-weekly flower delivery service
10% discount for your first order
Open 4 days a week only
Doesn't sell other gifts
Customer Reviews
Here are some of the testimonials from their past clients:
"I love this flower shop! These ladies know what they are doing and do it well!
I am impressed with their quality and selection that they have online and at the shop. During these hard times its so nice to have such beautiful and uplifting floral arrangements around the house. When I was married a few years ago we also used them and I can't say enough. They were professional and went above and beyond to get my view for the big day." -Brigitte Cody
"Alexandra and Nassi are truly exceptional Vancouver based florists. Unconventional, unique, and gloriously beautiful, each of their floral arrangements are works of art that bring joy as much as they inspire. I say this as a wedding photographer who has had many opportunities to photograph their work. I'm always delighted when my wedding clients put their trust in them and I've also had the pleasure of gifting The Wild Bunch's florals to friends and family—who can never contain their excitement about the prospect of having these beauties in their home. The Wild Bunch are my kind of artists and I can't recommend them highly enough." -Tomasz Wagner
"I received this as a gift and had no idea this beautiful place with their extraordinary talent existed just blocks from my office. Hands down, this is the most artfully crafted flower arrangement I have received (or given) in my 5 years in Vancouver. I'm a convert." -Stephanie Lynn
5. Downtown Florist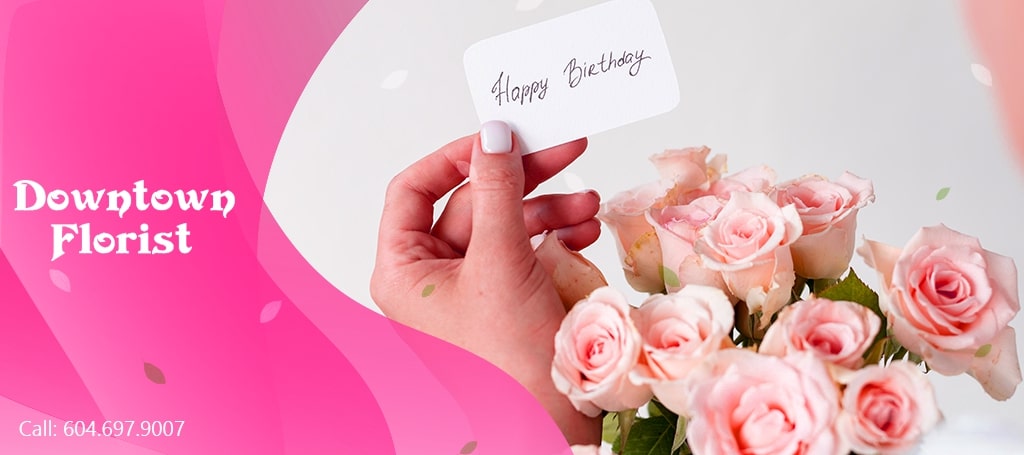 BEST FOR
Tropical arrangements
SERVICES
Flower bouquets
Floral arrangements for different occasions
Plants
Dried floral arrangements
Extensive gift line
Gourmet fruit baskets
Gift baskets
Greeting cards
WEBSITE
https://www.vancouverdowntownflowers.com/
DELIVERY FEE
$10
PRICE RANGE
$45-$200
ADDRESS
730 Davie St, Vancouver, BC V6Z 1B6, Canada
CONTACT DETAILS
+1 604-697-9007


[email protected]

OPERATING HOURS
9:00 am to 6:00 pm (Monday-Tuesday)
9:00 am to 6:30 pm (Wednesday- Friday)
10:30 am to 6:30 pm (Saturday)
10:00 am to 6:00 pm (Sunday)
Downtown Florist is a family-owned flower and gift store in Vancouver that offers a wide range of floral arrangements for all occasions.
When you go to their website, you'll find their products categorized according to flower type and special events. From birthdays and anniversaries to wedding and funeral flowers, Downtown Florist has a huge inventory of fresh and dried flowers for your needs.
They also sell fruit baskets, gift baskets, and greeting cards, which can be a great add-on to a bouquet or flower arrangement. Also, many customers enjoy their flat-rate fee of $10 within their local delivery area.
Open 7 days a week and longer operating hours compared to others
Extensive collection of gifts
Flat-rate local delivery fee of $10
Doesn't offer flower delivery subscription plans
Customer Reviews
Check out some of the reviews shared by their past clients:
"I ordered a get-well bouquet through Teleflora for my daughter in Vancouver. Downtown Florist filled the order and they did a wonderful job. The service was very prompt and the arrangement is stunning. So fresh and bright and cheerful, along with an adorable teddy bear and a cute get-well sign. Would highly recommend!" -Maureen King
"The women working here are very nice. This shop has cool colored roses that I love getting. Makes a bouquet all the more unique and outstanding. My go to Florist." -Ly N
"My parents anniversary was a few days ago, and I had to help my dad order flowers for my mom. The results were absolutely beautiful, they added more flowers than what we ordered and my parents loved it. Thanks again for the arrangement…" – Dylan Dang
6. Port Moody Flowers
BEST FOR
Personalized Flower Arrangements
SERVICES
Flower bouquets
Wedding flower arrangements
Candles and gifts
Flower design workshops
Corporate gifting and fresh flowers for events
WEBSITE
https://portmoodyflowers.ca/
DELIVERY FEE
$10-$34
PRICE RANGE
$5-$450
ADDRESS
259 B Newport Drive, Port Moody, BC, V3H 5C9
CONTACT DETAILS
Tel: 604-492-0880
Email:

[email protected]

OPERATING HOURS
Monday to Saturday 10am – 5pm
Sunday 11am – 4pm
Port Moody Flowers is a local and independent flower shop that provides clients with fresh and uniquely arranged flowers that is ideal just for any event that a client may need them for. From vase arrangements to dried flowers, they are able to offer a comprehensive selection of flowers that is perfect for any customization needs.
Past clients have commended their team of florists for their friendly and knowledgeable nature when it comes to crafting each order along with equally amazingly arranged bouquets that left them in awe.
Furthermore, their turnaround times are highly versatile and steadfast since not only do they accommodate same-day pick-ups from their shop but also same-day, next-day deliveries, instore pick ups an walk-ins as well.
With their comprehensive flower and gift packages, friendly customer service, and stellar flower arrangements, we highly recommend them to clients in the area looking for fresh flowers ideal for any event.
Wide range of flower options
Versatile delivery times
Highly accommodating personnel
Take orders from all over the world
Do not offer e-gift cards
Customer Reviews
Here are some reviews from their clients:
"We chose Port Moody flowers for our wedding and I could not be happier that we did! Julia was absolutely amazing; she was so friendly and easy to work with. Everything turned out even better than I had expected and it was absolutely beautiful. Thank you!"
"Got these for my birthday and they're the most wonderful bunch of roses!! The box that it comes with makes it more modern and less messy in my opinion. Love the compliments of the baby's breath – makes the roses stand out even more! Super high quality and their arrangement is really balanced. Thank you!"
FAQs About the Best Options for Flower Delivery in Vancouver
---
We hope this guide to the best options for flower delivery in Vancouver helped you find the most suitable service for your needs.
If you've tried any of those included in our list, feel free to share your experience with us!