7 Law Firms with the Best Tax Lawyers in Vancouver
Losing precious time due to filing and fixing your taxes? You might need a professional.
In this article, we've listed the best tax lawyers in Vancouver. To make it easier for you to choose one, we've even gone over their services, strengths, and weaknesses.
How Much Do Tax Lawyers Cost in Vancouver
Before we get to the list of lawyers, let's have a word on the costs first.
There's no fixed market rate for lawyers. Instead, fees for lawyers depend on the job's difficulty, special skills required, and the effort needed to fix the problems.
This means that a lawyer's legal fees are not only subjective but highly variable.
Different lawyers in Vancouver can also have different billing arrangements. While many lawyers charge by the hour, some of them have fixed fees and for special cases, they go by contingency fees.
The general hourly rate of a lawyer can go higher or lower depending on the experience of the lawyer along with the difficulty of the legal matter. For most legal matters, lawyers often ask for an hourly rate.
Meanwhile, fixed fees are used for some specific legal matters such as acquiring a business in BC.
For those who need court representation, contingency fees are more common in that situation.
The client and the lawyer will agree on the percentages of the settlement recovered if the case is successful. Unless you win your case, you won't have to pay any legal fees.
Check the table below to see the average price range for certain legal services.
| | |
| --- | --- |
| Billing Arrangement | Average range |
| Hourly | $75-$750 per hour |
| Fixed fee | $500-$1000 |
| Contingency fee | 25-40% of the settlement pay |
The Best Tax Lawyers in Vancouver
Now that you have a better sense of what to expect in legal fees, let's look at the list of the top tax lawyers in Vancouver.
We have also included a guide at the end of the article that outlines what to look for in a tax lawyer. So, if you want to learn what to look for in a lawyer, feel free to scroll down before reading the list.
1. Thorsteinssons LLP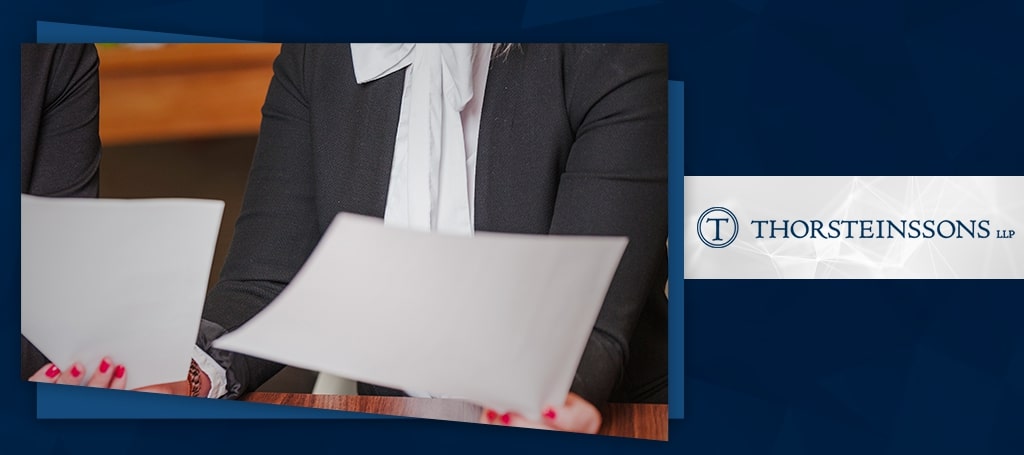 SERVICES
Corporate tax planning, international tax, sales tax, investment funds, estate planning, tax litigations

Find more here
WEBSITE
https://www.thor.ca/
ADDRESS
595 Burrard St, Vancouver, BC V7X 1J2, Canada
CONTACT DETAILS
Phone: (604) 689-1261
Fax: (604) 688-4711
OPERATING HOURS
Monday – Friday: 7:30 AM – 5:30 PM
Thorsteinssons LLP has been in the industry since 1964. Specializing in taxes, their practitioners are all skilled in tax-related legal matters.
Although the firm provides other legal services, they're best known for providing tax plans for corporations. They also have experience in making tax plans for different industries.
The firm also provides support for clients abroad with businesses in Canada. So, there's no need for you to travel to Vancouver just for consultations.
Aside from that, the firm has won different tax court and litigation cases for their clients. This is no surprise, as they have fairly well-known tax attorneys who specialize in tax litigations and GST and HST.
For example, one of their partners is also among the leading tax lawyers in Vancouver: David Thompson. He has been practicing taxation since 1985 and was also certified as a trust and estate practitioner.
Thompson is even considered one of the best Canadian trust and estate lawyers by Lexpert. With the number of partners and associates of his caliber on their team, you can expect to get thorough advice from the firm's lawyers.
This is the source of the only downside we could find for their services, by the way. Due to having partners and associates this experienced, the firm also commands high rates relative to others.
Exclusively focuses on tax law
Available to clients abroad
Years of experience in the industry
Customer Reviews
Many customer reviews have praised the different attorneys from the company. They have talked about the specialized knowledge of the lawyers from Thorsteinssons LLP
"Rosemary Anderson is amazing help with PST and GST issues. We hired her to be an expert witness in a case in small claims court and she blew the other sides expert out of the water and knew her stuff. The judge was very impressed with her as well. Not going to lie the bill was expensive….but WELL WORTH IT to get this issue resolved.
Hire this company and this lady if you are a contractor needing specialized help in PST and GST issue" -Samantha Wilson
2. Farris LLP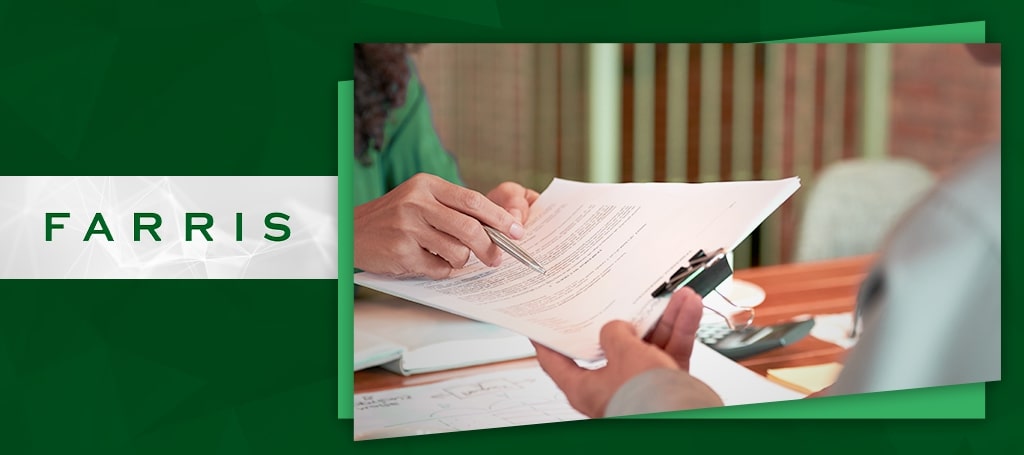 SERVICES
Cross-border and international tax, inbound investments, mergers and acquisitions, real estate, tax planning for corporations, forming funds, executive compensations.

You can see more of their services here.
WEBSITE
https://farris.com/
ADDRESS
700 W Georgia St #2500, Vancouver, BC V7Y 1B3, Canada
CONTACT DETAILS
Email:

[email protected]


Phone: (604) 684-9151
Toll Free: 1 877 684 9151
Fax: (604) 661-9349
OPERATING HOURS
Monday – Friday: 8 AM – 5 PM
This Vancouver-based law firm has been servicing clients for more than a century. They have practice in a broad range of legal areas.
Their tax team has worked with different clients, ranging from domestic to international and public to corporate clients.
They have provided their expertise in mergers, real estate, acquisition, partnerships, and structuring corporate groups to their clients. Alongside that, the team has also given fund investment and remuneration package advice.
Outside of corporate representation, they also deal with individual clients, often providing advice regarding tax planning.
Farris lawyers can also represent their clients during CRA disputes and voluntary disclosures.
One of the best-known lawyers from their tax team is Mark W. Chuck. He has years of experience in different aspects of Canadian taxation.
He also previously served as a tax partner at a known accounting firm. Aside from his law degree, Chu is even a professional accountant.
Other than Chu, the whole tax team of Farris LLP also has experience with providing cross-border mergers and acquisitions. That's along with working with inbound and outbound Canadian investments.
However, as Farris LLP has many areas of specialization, they have relatively few lawyers for their tax team compared to firms that focus solely on tax law. This may lead to an issue of capacity for them, at least as far as tax litigation cases are concerned.
Experience in dealing with private clients
Specializes in CRA audits and disputes
Tax lawyers have been speakers in seminars
Only a few lawyers from the firm practice tax law
Customer review
Here's a review from a client:
"Extremely happy with the service I was provided with. The staff is thorough and did a great job of explaining everything. Would 100% recommend to anyone.
Thank You!" – Parminder Lail
3. Lawson Lundell LLP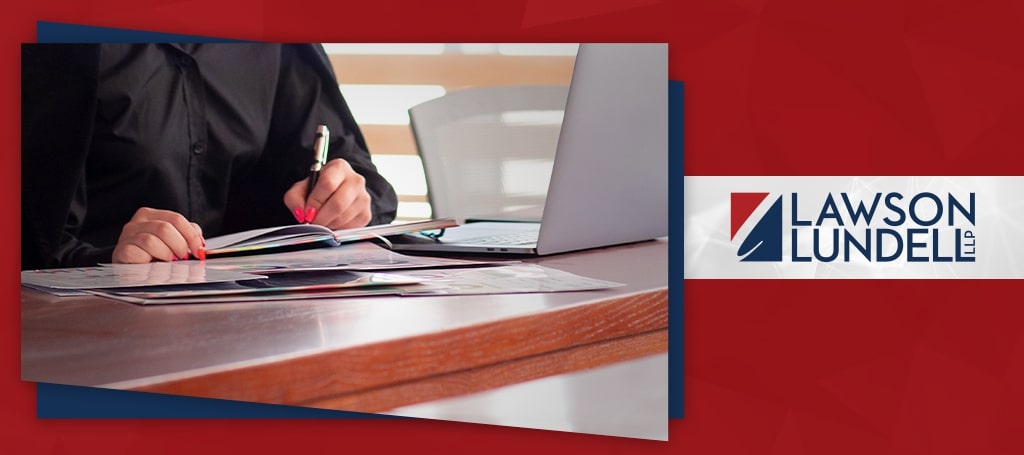 SERVICES
Business taxation and property tax
WEBSITE
https://www.lawsonlundell.com/
ADDRESS
Suite 1600 Cathedral Place, 925 W Georgia St, Vancouver, BC V6C 3L2, Canada
CONTACT DETAILS
Email:

[email protected]


Phone: (604) 685-3456
Fax: (604) 669-1620
OPERATING HOURS
Monday – Friday: 9 AM – 5 PM
Lawson Lundell is one of the top-ranking law firms in Canada. They are experts in business tax and have years of experience giving advice for tax structuring for business acquisition, investments, and corporate restructuring.
Due to their partnership with World Services Group, the firm also has access to different Vancouver's leading tax attorneys and even around Canada. So if your problem needs specialized knowledge, the firm can easily contact tax groups from other firms.
Outside of business tax, the firm also has a group for property tax. They can appeal and negotiate your property taxes within the British Columbia jurisdiction when necessary.
One of the top corporate tax lawyers in Vancouver, Reinhold G. Krahn, works here too. He specializes in income taxation inside and outside Vancouver, business mergers and acquisitions, finance, and cross-border transactions.
That said, although the firm has a wide range of tax specializations, they also focus on fewer industries than others. Some of the industries they work for are oil and gas, healthcare and mining.
A decade of experience as a firm
Has partnership with different law groups in Canada
Has experience with property taxes
Serves clients from a limited number of industries
Customer reviews
Previous clients have praised Lawson Lundell due to the lawyers' effectiveness and friendliness:
"I strongly endorse Lawson Lundell LLP's pension and benefits group, China Initiative group, and regulatory group. This is a top notch law firm. I would not hesitate to refer clients to them" – Dan H. Griffith
"I dealt with Ron & Jim for doing my contracts for my employees and they were fast, effective and friendly. They covered areas in the contract I had not even thought of and really did such a thorough job. They definitely are on my go to list for future contract needs and I recommend them for others."- NS
4. Clark Wilson LLP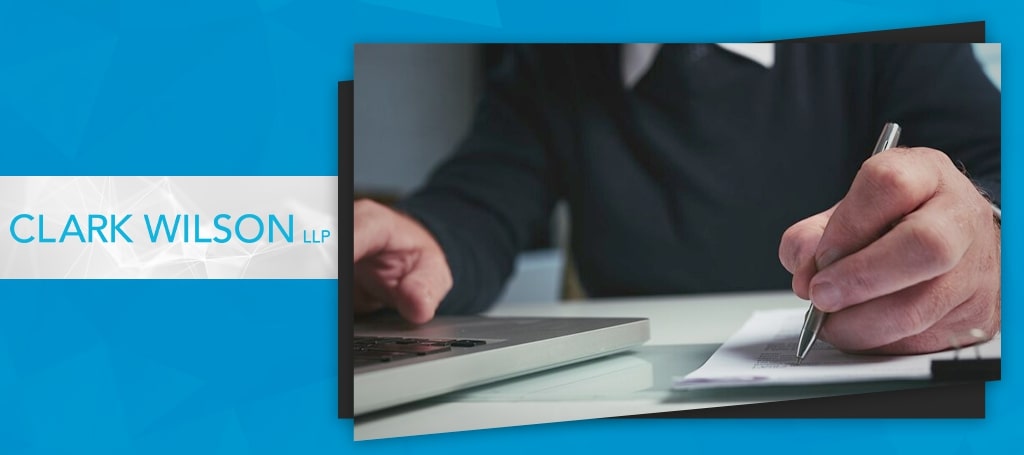 SERVICES
Tax advising for different business transactions, tax planning, implementing and restructuring for businesses, making tax plans for Canadians planning to invest abroad and foreigners investing in Canada, guidance on personally-held wealth

More of their services can be found here
WEBSITE
https://www.cwilson.com/
ADDRESS
885 W Georgia St #900, Vancouver, BC V6C 3H1, Canada
CONTACT DETAILS
Phone: (604) 687-5700
Fax: (604) 687-6314
OPERATING HOURS
Monday – Friday: 7:30 AM – 6:00 PM
Clark Wilson specializes in dealing with businesses. Outside of business taxes, they also create tax plans for Canadians abroad and foreigners who want to invest in Canada.
The firm's tax group also services individual clients who need help regarding personal tax issues such as personal wealth, employment benefits and terminations, trust and estate planning, and marital property division.
Lawyers from Clark Wilson LLP can also represent you during tax audits and investigations. Parts of their service also deals with guiding you in handling tax-exempt organizations and getting the most benefits out of it.
The chair for their tax group in particular, Richard Weiland, has years of experience in dealing with private business owners, non-profit organizations, and professionals looking for administration advice.
He even previously dealt with a case ensuring that a business owner will get lifetime capital gains exemption after selling a private business. That's the sort of expertise you can get here.
Aside from the firm's expertise, what's great about Clark Wilson is that they are open from 7:30 AM – 6:00 PM. This means that you will have enough time to visit their office for a quick consultation either before or after your working hours.
However, we do have some minor nitpicks. For instance, the website of Clark Wilson doesn't clearly list the partners and associates included in their tax team.
You might encounter some difficulty if you want to check the background of the team that will be handling your case first.
Has experience dealing with personal tax issues
Can work with Canadians investing in other countries
Long office hours
Doesn't have enough clear public info about their whole tax team
Customer reviews
Based on the reviews, the previous clients of this firm have good experience with the lawyers from the firm:
"I am lucky to have Mr .Zachary Rogers dealing with my case . He is very knowledgeable,professional and patient .He put clients first . He works hard and diligent to protect client's right. With my experiences I truly believe he is one of the best lawyer in this area .I would highly recommend Mr.Zachary Rogers and his firm Clark Wilson LLP firm ." – Blue Ocean
"Mr. Whelan and his assistant have been amazing to deal with. They have been patient and considerate of the sensitivity of the situation. I highly recommend Mr. Whelan and the firm." – Pam Sirney
5. Koffman Kalef LLP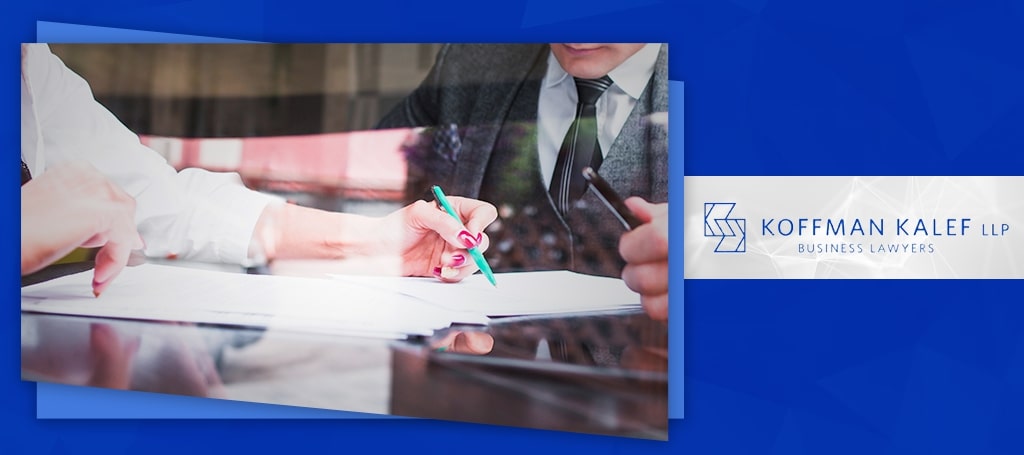 SERVICES
Cross-border acquisitions, business transactions, corporate reorganizations, trust and estate planning, pre-immigration trusts, tax litigations
WEBSITE
https://www.kkbl.com/
ADDRESS
885 W Georgia St, Vancouver, BC V6C 3H4, Canada
CONTACT DETAILS
Email:

[email protected]


Phone: (604) 891-3688
Fax: (604) 891-3788
OPERATING HOURS
Monday – Friday: 8 AM – 4 PM
The tax team of Koffman Kalef has experience in advising people with high net worth. They have dealt with solving trust and estate planning issues.
Not only do they serve Canadian residents, but they also offer their services to non-residents and pre-immigration trust work. So, even if you're not a resident, they can still offer their expertise to you.
When necessary, their lawyers have also represented their clients during tax disputes. Their attorneys in Vancouver have experience in income tax, PST and GST issues, and audits.
Note that their tax team seems to only have three lawyers based on their site, though. While this can be nice, it might also affect your case if you need specialized knowledge regarding your situation.
Experience with foreign clients
Has dealt with trust and estate planning
Few lawyers in their tax team
Customer review
Here's what a clients had to say about Koffman Kalef and their lawyers:
"Best lawyers in town. Personally worked with Pat Julian and he is amazingly knowledgeable, caring, fair and helpful with extensive experience" -Milad Standley
6. Nuraney Law Group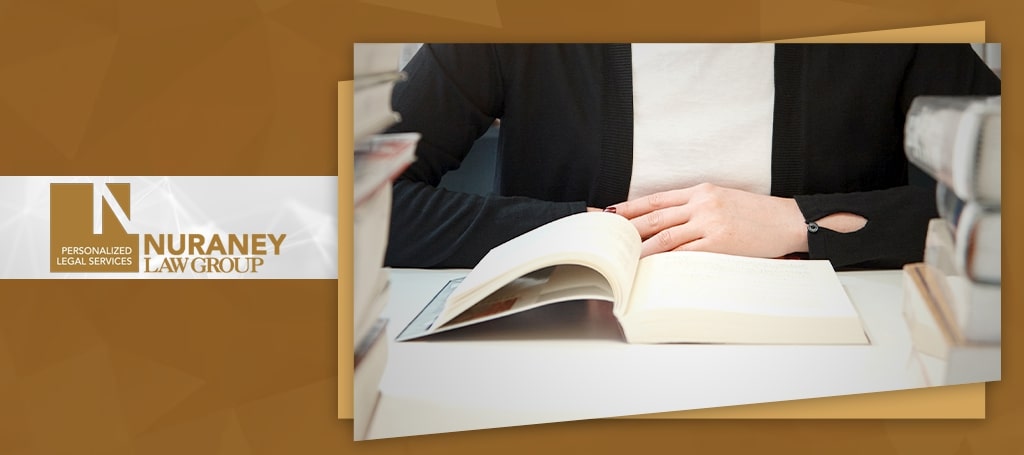 Nuraney Law Group is a boutique full-service law firm that gives extra focus to small businesses and individuals.
What makes them stand out from their competitors is the fact that they are driven by results. They make sure that all of their clients are satisfied with their service.
Aside from this, they have been helping people since 2016 with all their legal needs. From corporate, small business and tax law, personal and commercial real estate law, family law, and beyond, their lawyers are beyond pleased to serve.
We love how they provide tailored services to each client as it would greatly benefit the business of the client.
Free 30-minute consultation
5-man team
Rates are unavailable on their website
Customer review
Here are the testimonials of their satisfied clients:
"Like many Canadians, there are times where I feel unsure about how legislation can affect both my business and personal lives. I appreciate the hands-on guidance of NLG, because without it I would still have these same reservations. The excellent customer service and advice leaves me feeling confident in the decisions made because they've taken the time to explain the alternatives to me – so I know the end result is best for my personal needs and circumstances. Thanks for having my best interests at heart."
"Amazing service. I needed a lawyer quickly as I was having my company acquired. Nuraney Law Group took care of all the legal detail that I needed. I felt protected and at ease during the process. I was impressed with their knowledge during the contract and other agreement revisions. They even met me at the bank for the sale transaction of my business to sign and just be there for my security. Now that's awesome service!! Highly Recommend to anyone. I will definitely be coming back again. Absolutely professional."
7. Boughton Law Corporation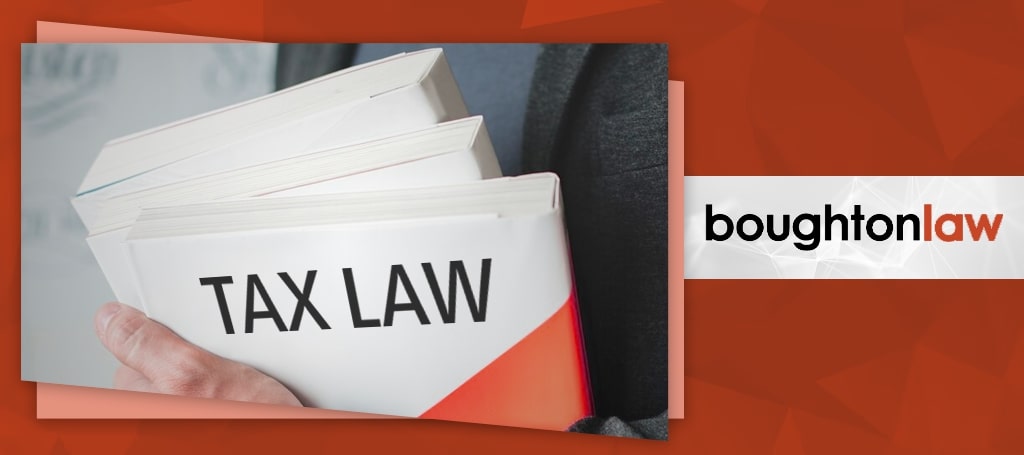 SERVICES
Business Tax, Individual Tax Planning and Tax Dispute
WEBSITE
https://www.boughtonlaw.com/
ADDRESS
Suite 700 – 595 Burrard Street P.O. Box 49290 Vancouver, BC Canada V7X 1S8
CONTACT DETAILS

[email protected]


T. 604 687 6789
F. 604 683 5317
OPERATING HOURS
Contact them for more information
SInce 1949, Boughton Law Corporation has been the full-service law firm of choice of locals in Vancouver and even beyond the borders of British Columbia as they have been affiliated with Meritas® as well. 
Being in the business for decades, they are not restricted by tradition but rather driven by innovation when it comes to their way of thinking when dealing with legal cases.
We are impressed that this law firm is equipped with passionate, proactive, and knowledge-driven lawyers that are up to solving your legal challenges. From business, personal to dispute resolution, and public sector – they'll be able to help you. When it comes to taxes, they will be able to help you with Business Tax, Individual Tax Planning, and Tax Dispute.
With the focus being on you and your business's needs, may it be local or international, they will be able to provide tax planning. Wherein they will be able to provide corporate reorganizations to the formation of business structures in the USA or the Far East and Europe in conjunction with our worldwide Meritas Law affiliation.
This corporation also aids individuals to create tax-efficient plans based on their own situations. Their tax advice comes from a variety of practice groups with specialties in areas such as estate planning and business structures.
Aside from that, they have a Tax Disputes Practice Group that provides guidance with their practical and knowledgable advice whenever you are dealing with tax disputes from audit to defense in court.
What we think when it comes to their secret in staying in business this long is due to having a client-centered approach being their top priority.
They see to it that they will be able to find out-of-the-box solutions that ensure it utilizes their team's experience, strategic partnerships, and their love for the work that they do in order to provide the sound legal advice you can trust.
What's convenient with their corporation as well is that you may be able to do online payments with the use of your Visa, Master Card, American Express, Discover Network, and Union Pay.
This just goes to show that being in the business for decades together with having an innovative way of thinking when dealing with legal challenges can lead you to more wins than losses on your cases.
Customer Review
Here are the testimonials of their satisfied clients:
"I would highly recommend using this law firm for any immigration matters. we had such a positive experience and really felt that we were in good hands throughout the process. Our lawyer Bruce Harwood was extremely knowledgeable in the law and our rights and spent time to answer all of our questions. The entire legal team was quick in their responses and were there to help – which was especially comforting considering our application needed to go in during the Christmas season." – Rosa Jamal
"Totally recommend this firm. Reliable, responds in a timely manner , service and communication flow is great. Great results." – Dalell Amed
"Would highly recomend this company for anything related to immigration Bruce and his team were very helpful on all aspects of our case and great at responding to any questions we had." – Kenny Johnston
"James has always been very helpful with all of our business dealings. Highly recommend!" – Danielle Walkow
How to Find the Right Tax Lawyer For You
Alright, you now know the leading tax firms in Vancouver, but how will you pick just one?
Since you will be trusting your attorney with everything related to your issues, it is important to find the right lawyer for you. Here are some of our tips to help you find the right lawyer.
1. Check their specialization
Many lawyers specialize in one practice area. It is important to find one that will fit your issues.
If there's a previous case similar to yours, then ask your lawyer if they have experience with that. If they have, then that's a good sign.
If they don't, well, don't be afraid to ask lawyers for referrals. They might know someone who can deal with your case better.
2. Check their credentials
Yes, they're certified tax attorneys and have passed the board. But more than that, do they have significant experience in taxation?
If your case requires specialized knowledge, some of the most renowned attorneys in Vancouvers are also certified public accountants. Those with previous experience with taxation will know how to help you better with specific legal matters.
3. Ask for a quote of legal fees
They may be right for you but if you're on a tight budget, try asking for a quote of their legal fees first.
You don't want to be surprised by the amount you will have to pay after just one consultation. So, call the firms and ask for the legal fees of the lawyers there.
FAQs about Tax Lawyers in Vancouver
---
That's it! Those are the forms we believe to have the best tax lawyers in Vancouver. But if you think we missed an amazing tax lawyer here, feel free to message us!
Now, if you need to certify documents, read our guide to the best notaries in Vancouver as well. We have a host of other legal service lists besides that too!