The 7 Best Gutter Cleaning Services in Vancouver
While it may seem trivial, cleaning your home's gutters can help you avoid a ton of problems in the future. These include broken gutters, foundational erosion, water damage, and even pests like mosquitos, wasps, and other insects.
To help you avoid these problems, we've drawn up a list of the best gutter cleaning services in Vancouver. Below, you'll also find customer reviews, company backgrounds, and other helpful info.
How Much Does Gutter Cleaning Cost in Vancouver?
The cost of gutter cleaning will always vary with each company. To give you a general idea, we put together this simple cost guide:
| | |
| --- | --- |
| Service | Cost |
| Gutter cleaning (single-story) | $220 – $310 |
| Gutter cleaning (two-story) | $270 – $380 |
| Gutter cleaning (three-story) | $400 – $530 |
As you can see, the cost range can be quite wide. This is because gutter cleaning costs can change based on job complexity, tool requirements, and the number of required technicians.
The Best Gutter Cleaning Services in Vancouver
Now that you know how much to invest in gutter cleaning, it's time to dive into our top picks for the best gutter cleaning services in Vancouver.
1. Vancouver Home Maintenance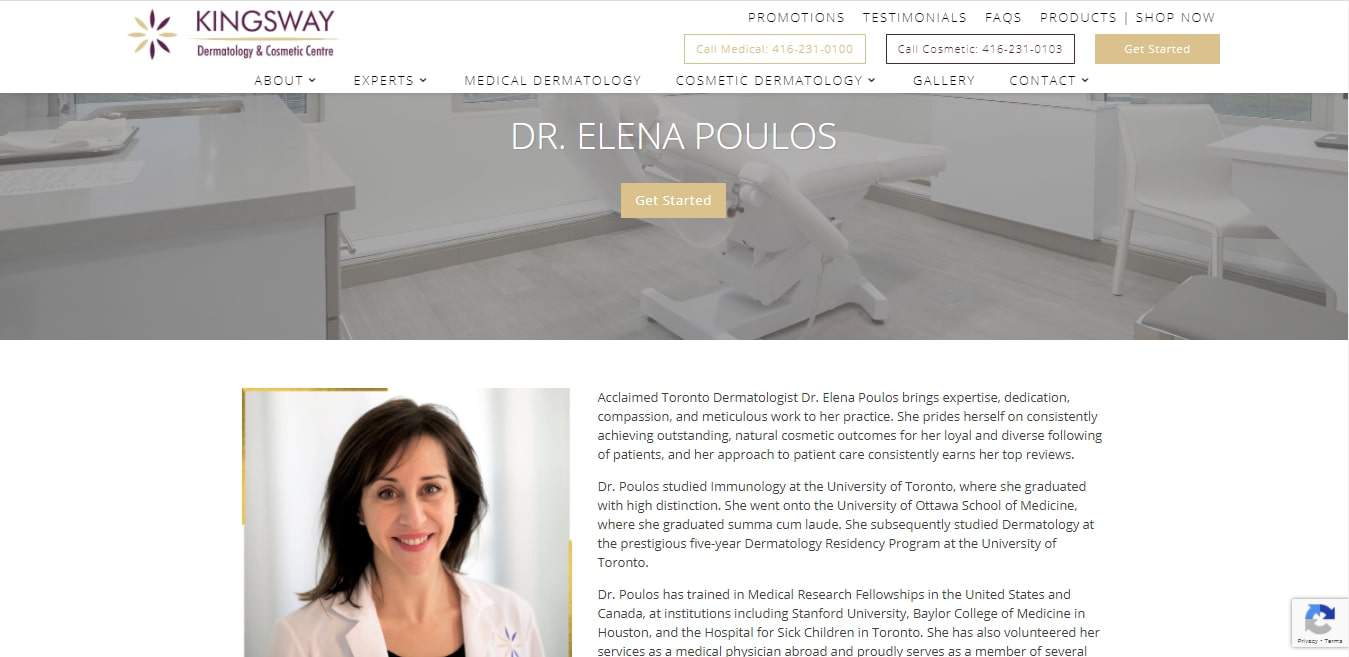 SERVICES
Power washing
Siding cleaning
Junk removal
Roof cleaning
Roof replacement
Skylight installation
Roof repair
Glass restoration
Window cleaning
Window glazing
Gutter cleaning
Gutter repair
Gutter installation
WEBSITE
https://vancouverhomemaintenance.com/
ADDRESS
2030 Marine Dr #437, North Vancouver, BC V7P 1V7, Canada
CONTACT DETAILS
Phone number: (844) 380-7547
OPERATING HOURS
Monday: 8:30 am – 5 pm
Tuesday: 8:30 am – 5 pm
Wednesday: 8:30 am – 5 pm
Thursday: 8:30 am – 5 pm
Friday: 8:30 am – 5 pm
Saturday: closed
Sunday: closed
Vancouver Home Maintenance offers a wide variety of service packages all over the Vancouver area. Among these packages is their gutter cleaning service, which covers cleaning, repairs, and also installation.
Being a larger company, these folks have the ability to service both commercial and residential properties. As proof of this, their client list includes various suburban neighborhoods and commercial businesses like McDonald's and Maple Leaf Storage.
To date, Vancouver Home Maintenance has serviced over 2000 gutter systems. Each and every one of these jobs is backed by a satisfaction guarantee that ensures that clients don't pay until they are fully pleased with the work carried out.
As proof of the company's reliable services, they've garnered a five-star rating with the Better Business Bureau. They are also fully licensed and insured to protect against workplace accidents and property damages.
Offers both residential and commercial gutter services
Well-trained technicians
Offers package deals for regular gutter cleaning/maintenance
Customer Reviews
These clients were extremely pleased with the service they received from Vancouver Home Maintenance:
"Their crew are hard workers and work efficiently. They did a great job on our home that had dirt and grime on it. It came out sparkling clean. An affordable pressure washing price. You won't be disappointed in their work." – Nelson B.
"Vancouver Home Maintenance cleaned our roof in a first-class manner. They have a very professional and friendly crew who are well managed. The roof cleaning job was performed in a timely efficient manner and the property was thoroughly cleaned throughout the roof cleaning and upon completion. I was particularly impressed with the clear and responsive communication from the management, supervisor, and crew. Thanks guys!" – Matthew O.
2. Men In Kilts Vancouver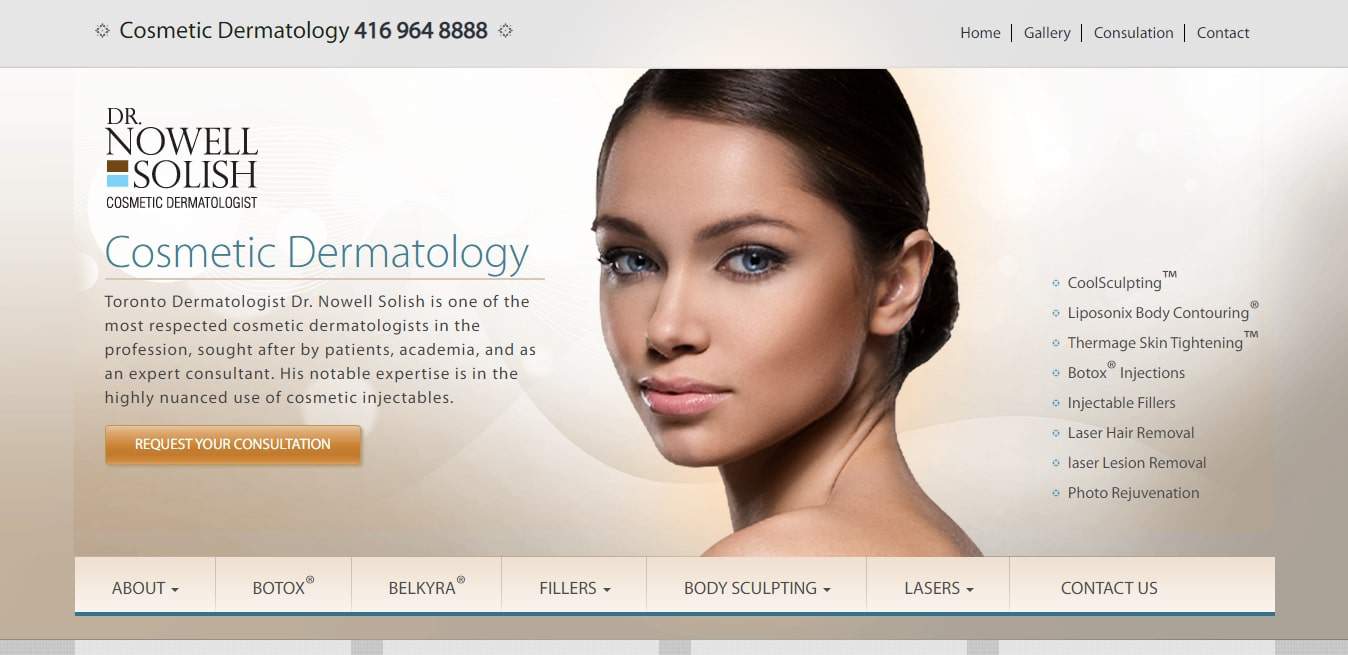 SERVICES
Window cleaning
Gutter cleaning
Pressure washing
House washing
Snow removal
Commercial cleaning
WEBSITE
https://vancouver.meninkilts.ca/
ADDRESS
8866 Laurel St #8, Vancouver, BC V6P 3V8, Canada
CONTACT DETAILS
Phone number: (604) 638-6996
OPERATING HOURS
Monday: 8:30 am – 4:30 pm
Tuesday: 8:30 am – 4:30 pm
Wednesday: 8:30 am – 4:30 pm
Thursday: 8:30 am – 4:30 pm
Friday: 8:30 am – 4:30 pm
Saturday: closed
Sunday: closed
Men In Kilts is a gutter cleaning company that stretches from British Columbia all the way to Prince Edward Island. For each province, Men In Kilts offers gutter cleaning for homeowners as well as business owners.
To ensure a high level of quality with each job, the company employs a simple but proven 3-step process. This begins with an on-site walkthrough performed by a technician… following this, a job outline is drawn up and executed with the client's approval.
Once a job has been completed, gutters will be tested for proper function, and an after-work report will be prepared.
All in all, we like their thoroughness and professionalism. The best part about working with this company is their "Kilt Clean Guarantee", which qualifies clients for a re-clean service if they are ever dissatisfied.
Uses HD gutter cameras for in-depth inspections
One of Canada's largest gutter cleaning companies
Technicians are also trained to handle rodent nests in gutters
First-time clients receive a 20$ discount
Charges more than smaller gutter cleaning companies
Customer Reviews
With reviews like this, it's easy to see how Men In Kilts has grown to be a nationwide service provider:
"Peter helped diagnose a problem I was having with my gutters. In addition to some changes to my gutter system, I had leaf guards installed. Peter was friendly, and quick to come by with a quote. His team member Scott did the installation, and was professional, courteous and efficient. Quote was very reasonable considering tricky access to the gutters. Great peace of mind with the 5 year warranty. Now, instead of dreading the annual fall gutter overflows, I'm looking forward to seeing how my gutters perform this year! Thanks West Side Gutters for a great experience so far!" – Arthur Y.
"I don't easily give out 5 stars but Peter was just great! He was a bit delayed in getting back to me (causes he's usually very busy). However, he more than made up for it and did a good job fixing my leaking gutter! Highly recommended!" – Bassi S.
3. 604 Gutter Cleaning & Repair Vancouver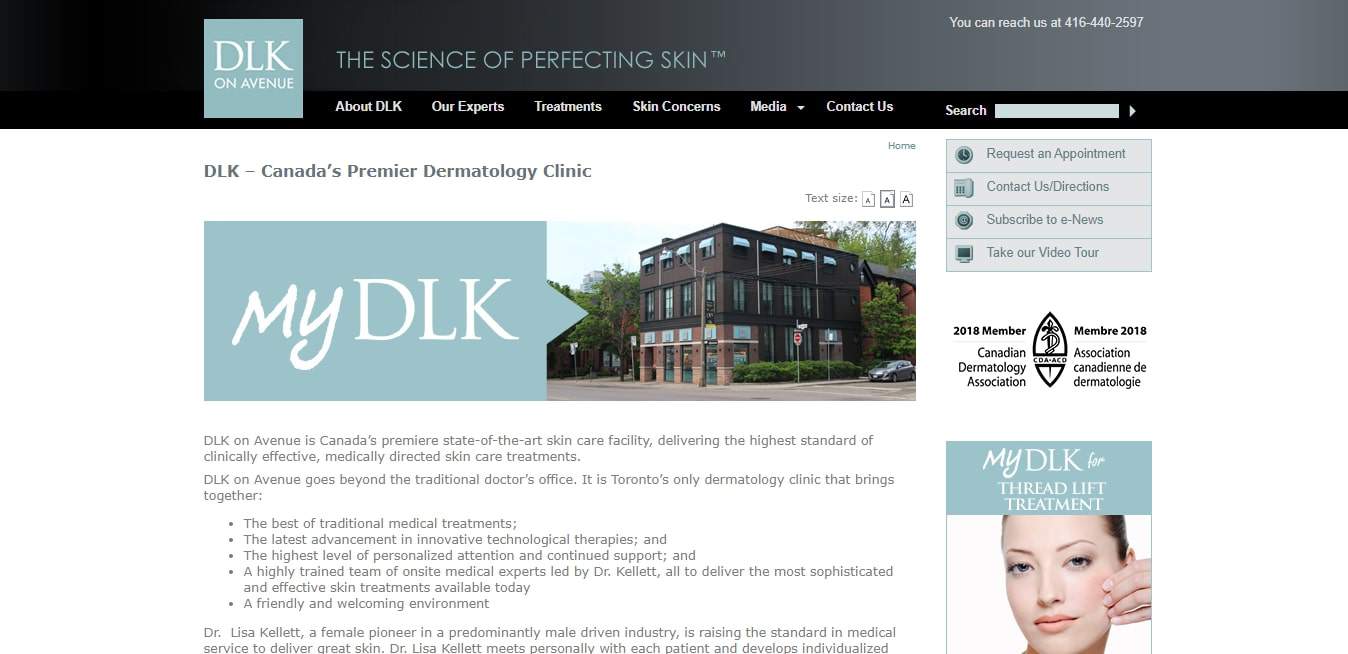 SERVICES
Gutter cleaning
Roof moss removal
House washing
Window cleaning
Pressure washing
Gutter repairs
WEBSITE
https://604gutters.com/
ADDRESS
2055 Commercial Dr #255, Vancouver, BC V5N 0C7, Canada
CONTACT DETAILS
Phone number: (604) 488-8377
Email:

[email protected]

OPERATING HOURS
Monday: 8 am – 6 pm
Tuesday: 8 am – 6 pm
Wednesday: 8 am – 6 pm
Thursday: 8 am – 6 pm
Friday: 8 am – 6 pm
Saturday: 8 am – 6 pm
Sunday: 11 am – 3:30 pm
Unlike larger companies, 604 Gutter Cleaning employs only a handful of technicians. While this may seem like a drawback, it allows the company to be more accountable for the work done by technicians.
With a specialization in residential gutter cleaning, this company is great for homeowners in search of cost-effective services. The company is able to offer this thanks to their small but capable team of technicians.
Having worked with dozens of clients, these folks are well aware of the common accidents associated with gutter cleaning. Because of this, they employ self-leveling ladders to avoid taking any nasty spills.
As an added touch, their technicians also use ladder support hooks instead of leaning them against a client's gutters. This avoids possible damage that can come with improper use of equipment.
Open for service 7 days a week
Offers monthly service specials
Budget-friendly services
Does not offer commercial gutter cleaning
Customer Reviews
Here's what clients had to say about the technicians at 604 Gutter Cleaning:
"Thanks for cleaning our roof. We were on the fence whether to replace or repair our roof. Then Josh from 604Gutters inspected our roof and suggested repairing and cleaning the moss off. We are very happy with how the roof turned out. Five Star Service" – Ali D.
"Fantastic experience with 604-Gutters. Garry and Ivan could not have been more professional and a pleasure to work with. They evaluated the house prior to performing the work and provided me with what to expect. They exceeded my expectations. Excellent value for increasing street appeal and pride in ownership. Thank you!" – Cristina N.
4. Green Grads Window and Gutter Cleaning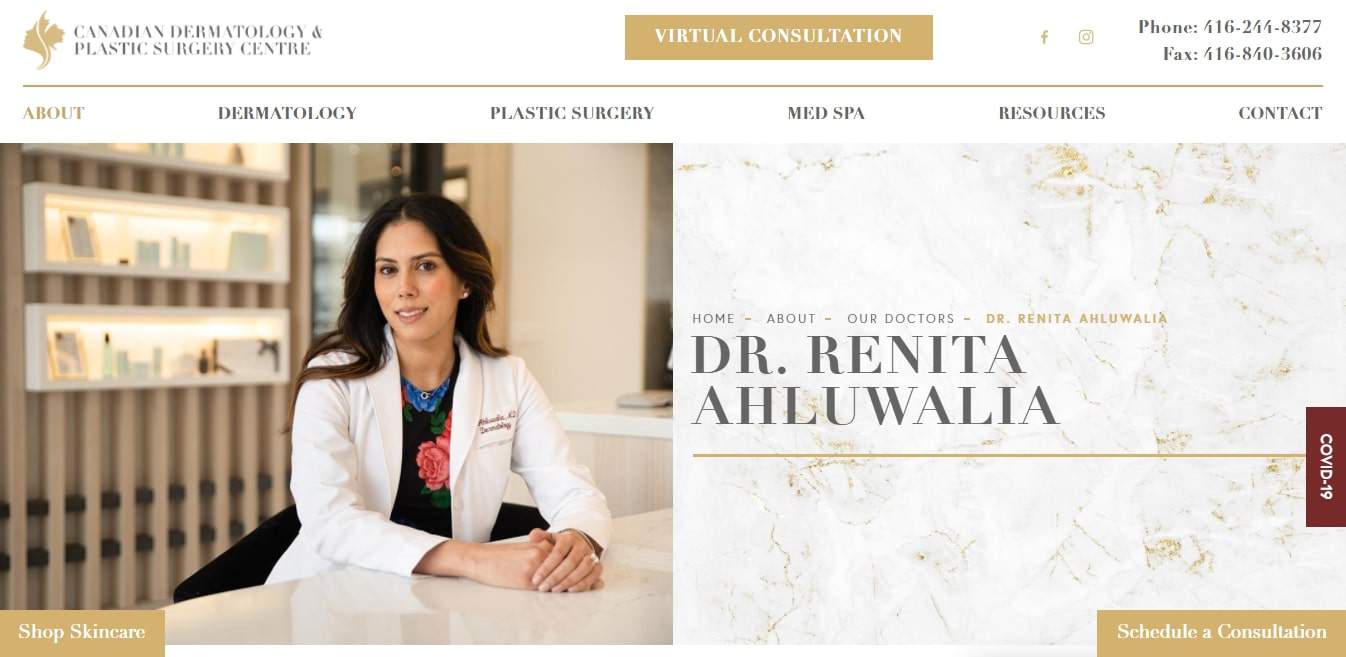 SERVICES
Window cleaning
Gutter cleaning
Pressure washing
WEBSITE
https://www.greengrads.ca/
ADDRESS
3381 Cambie St #657, Vancouver, BC V5Z 4R3, Canada
CONTACT DETAILS
Phone number: (778) 984-7237
Email:

[email protected]

OPERATING HOURS
Monday: 9 am – 5 pm
Tuesday: 9 am – 5 pm
Wednesday: 9 am – 5 pm
Thursday: 9 am – 5 pm
Friday: 9 am – 5 pm
Saturday: closed
Sunday: closed
Green Grads has been cleaning gutters throughout Vancouver since 2006. Today, the company has expanded all across the lower mainland in places such as Surrey, Burnaby, Richmond and even Coquitlam.
For basic gutter cleaning, Green Grads offers their All-Star Gutter Cleaning package. This includes a full maintenance check all throughout a client's gutter systems along with by-hand emptying of dirt, leaves, and any other form of debris.
Clients who want to add an extra touch of cleaning can also use the company's MVP Gutter Polish package. The package involves the use of brushes to deep-clean the exterior surface of a gutter, thereby creating an aesthetic shine.
Nowadays, clients can be quite occupied with their work and lifestyles. Knowing this, Green Grads can work by appointment, even if a client isn't home… and once everything is done, clients will receive an invoice for quick and easy payment.
Offers services for commercial strata
Can work even if clients aren't home
Offers gutter polishing services
Not well-suited to extremely backed-up gutters
Customer Reviews
Green Grads has left a great impression on many of its clients. As a result, the company has received a ton of rave reviews:
"Extremely professional team. They went above and beyond to make sure our gutters & leaves around the house were properly picked up. They were quick, efficient, & completely customer-oriented. I would highly, highly recommend them if you need anything around your property done." – Ruth D.
"have been using Green Grads for years. They always do a good job, are punctual, & stay in touch with any special offers for windows, gutters, or power washing. have used them for all 3 services & highly recommend" – Karin S.
5. Gutter-vac Home Services
SERVICES
Gutter cleaning
Window cleaning
Roof cleaning
Pressure washing
Exterior painting
WEBSITE
https://guttervac.ca/
ADDRESS
3416 Oak St #202, Vancouver, BC V6H 2L8, Canada
CONTACT DETAILS
Phone number: 778-814-8380
OPERATING HOURS
Monday: 9 am – 5 pm
Tuesday: 9 am – 5 pm
Wednesday: 9 am – 5 pm
Thursday: 9 am – 5 pm
Friday: 9 am – 5 pm
Saturday: closed
Sunday: closed
Despite only being founded in 2010, Gutter-vac has quickly built a reputation as a reliable service provider. They accomplished this through the use of high-tech cleaning tools that make short work of even the most clogged gutters.
Like its namesake, the company uses powerful vacuums for all of its gutter cleaning jobs. The use of vacuums makes work extremely quick as opposed to the hand-cleaning services offered by other companies.
In addition to this, the company's tools are wet-safe, meaning they can work through any form of debris in both rainy or sunny conditions. In previous jobs, the technicians at Gutter-vac have dealt with sand, sludge, leaves, and even standing water
To make sure they deliver high-quality service, Gutter-vac rigorously screens its technicians for ample experience working with gutter systems. The company also trains each technician extensively to regularly maintain and use vacuum cleaning systems with ease.
Can work extremely fast
Great for extremely clogged gutter systems
Ideal for commercial buildings
Vacuum cleaning can cost more than hand cleaning services
Customer Reviews
Gutter-vac's unique approach to cleaning has resulted in a ton of five-star reviews:
"They showed up on time the day of the appointment. Thorough work done and a good report from the tech attending. They did a good job of cleaning and advised of gutter and downspout condition." – George F.
"This company is the most professional and customer care oriented that I've dealt with in ages. Crew worked extremely fast, and made sure that when they left there was no sign that they had been there other then the gutters were cleaned right out and windows were clean and sparkled. There was no leaves or crud on the ground. They were very courteous and when talking with them, they listened and you could see they were paying attention to what you were saying. Anyone needing gutters and or windows cleaned need to use these guys or you are settling for 2nd best.." – Wayne L.
6. Matt's Home Services
SERVICES
Roof cleaning
Soft washing
Gutter Cleaning
Window Cleaning
Pressure Washing
WEBSITE
https://let-us-do-it.ca/
ADDRESS
2508-1255 Bidwell Vancouver, BC V6G2K8, CA
CONTACT DETAILS
16047225916


[email protected]

OPERATING HOURS
Mon – Sat : 8.00 am – 6 pm
Sunday: Closed
Matt's Home Services has been in business since 2015. They cover Vancouver, North Vancouver, West Vancouver, Richmond, and Burnaby.
Whether your gutter hasn't ever been cleaned, Matt will not hesitate to do the job. According to the testimonials of his previous clients, with Matt and his team, your gutter will most probably look brand new after they do their job.
People like Matt because he is very knowledgeable and well experienced in the industry. He responds quickly and is always willing to answer any questions about quotations and booking.
They accept credit cards, debit cards, e-transfer, check and cash.
Does not sell additional services
Offers solutions to the needs of the client
Attentive to details
Rates are unavailable online
Customer Reviews
Here are some reviews from their previous clients:
"Matt arrived perfectly on time for the job. Communication was great, as I received a text alert about an hour before his arrival. My house gutters are a pain in the butt because there are many small gutters the are spread out between one to three stories, plus gutters that can only be reached from various decks. Matt got them all without taking me up on my offer to let him access the decks from inside the house. There was a torrential downpour today and Matt did the job and never complained once. I was very impressed by the quality of work and his professionalism. I will absolutely use him in the future."
"Well done cleaning of my garage roof, house windows and patio roof which was encrusted. Now my patio is sunny again. Completed all in one day."
7. AdelCo Home Services Inc.
AdelCo Home Services Inc. is a company that provides superb and environmentally friendly gutter cleaning in Vancouver who is ready to tidy up your gutters for you. What's more, is that they offer these services at pocket-friendly and competitive rates which is a huge help for you if you would like to save whilst not sacrificing the quality of the said service.
They have been certified by numerous property owners which they serviced before and are highly commended for doing an impeccable job within the given time. They also make it to a point to clean all holes around the vicinity of your gutter to ensure that no other complication may arise due to unkept facilities such as these.
Their team only employs adequately gutter cleaning experts who use only the best equipment and materials along with the appropriate methods in order to make the most out of your money. They recognize the importance of gutters in a household and are committed to giving their best effort to ensure that you and your family are safe and healthy.
We recommend this company for your gutter cleaning needs due to their all-around specialty and expertise in the field and wide service area as they also offer such services in the majority of areas in British Columbia.
Certified by property owners
Employs latest methods of cleaning
Uses environmentally friendly products
FAQs About Gutter Cleaning
---
That wraps up our list for the best gutter cleaning services in Vancouver. Now that you're familiar with your options, you can choose the best service provider for your home or office.
If your roof is already damaged due to poor gutters we've got you covered. For a ton of helpful info, check out our list of the best roof repair companies in Vancouver.