Best Ice Cream Shops in Downtown Vancouver
Ah, ice cream. We all have those moments where its sweet siren song lures us to the nearest scoop shop or perhaps the freezer aisle in a grocery store. We don't blame you; ice cream is an ultimate guilty pleasure of ours.
We could no longer resist the temptation and went on a hunt to find the best ice cream shops in downtown Vancouver. The sugar rush was no joke, but we had a lot of fun, and we're here to share it with you!
1. Gelato Express
We stopped by this ice cream shop before heading to watch the Canucks game and we're glad we went in. They had a lot of varieties, and they even let us do a taste test of two flavors!
We settled on getting matcha ice cream, and we highly recommend it. Sure, not everyone is a fan of matcha's earthy taste, but the creamy texture of the ice cream balances it out perfectly, and we swear it's worth the try.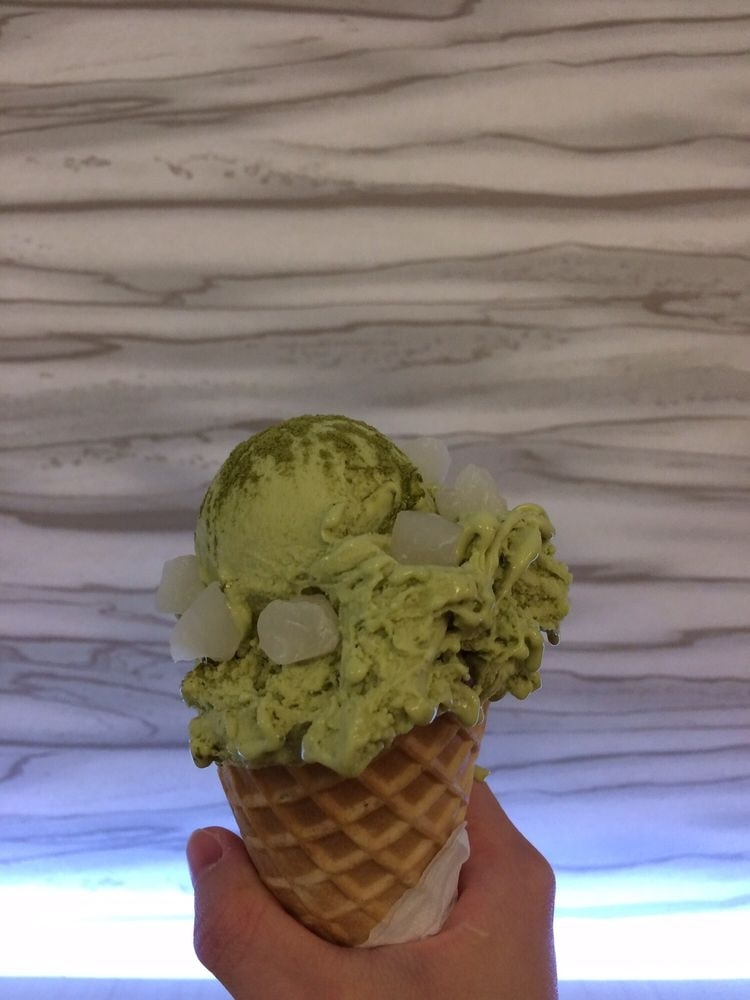 But hey, like we said, they have so many flavors available, from classic vanilla to funky flavors like cookie monster and blood orange, so there's something for everyone to enjoy at this ice cream shop.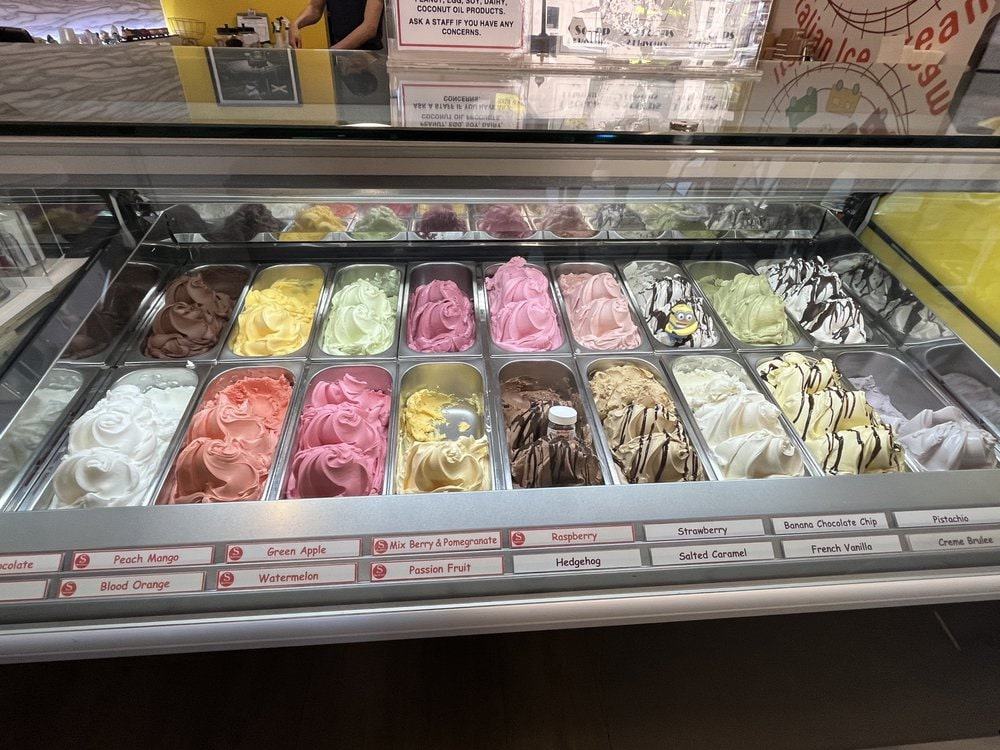 But hey, for mint lovers out there, we cannot recommend the mint moose tracks enough. It's refreshing and the salty moose tracks add a nice contrast to the cool mint flavor.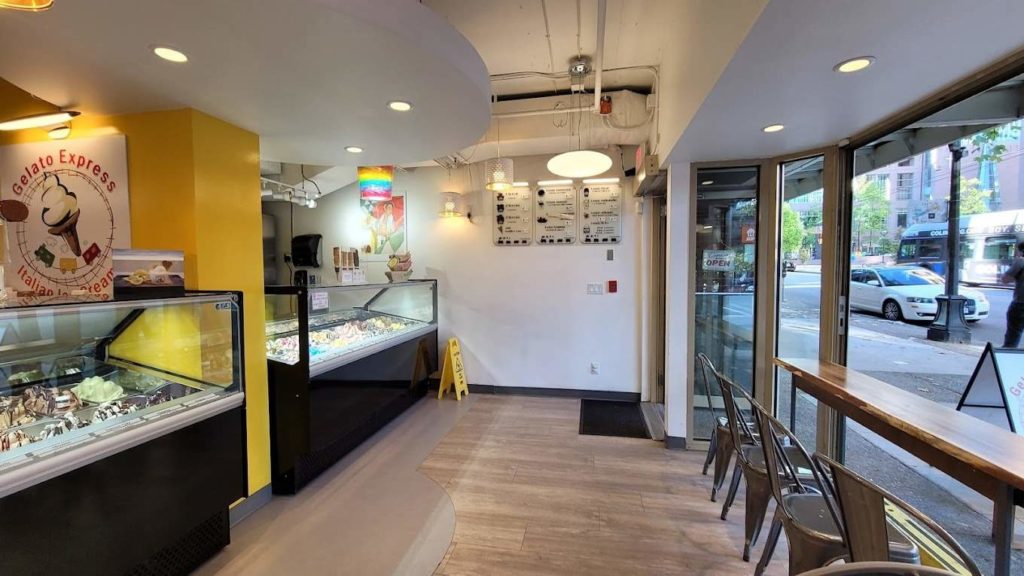 Although the store is a bit on the small side, there are tables and chairs by the window, which was a bit awkward as passersby could see us devouring our ice creams, but we didn't mind.
2. Passione Gelato
AVERAGE PRICE
CAD 5 - 7
WEBSITE
https://www.passionegelato.ca/
ADDRESS
55 Smithe St, Vancouver, BC V6B 0R3, Canada
CONTACT DETAILS
Phone: +1 604-423-4099
SOCIAL MEDIA
Facebook
OPERATING HOURS
Monday: 04:00 PM - 10:00 PM

Tuesday - Saturday: 12:00 PM - 10:00 PM
Listen, we're convinced that Passione Gelato really has some of the most unique flavors we've ever encountered. I mean, have you ever heard of black sesame ice cream? Well, we sure haven't. So we gave it a try.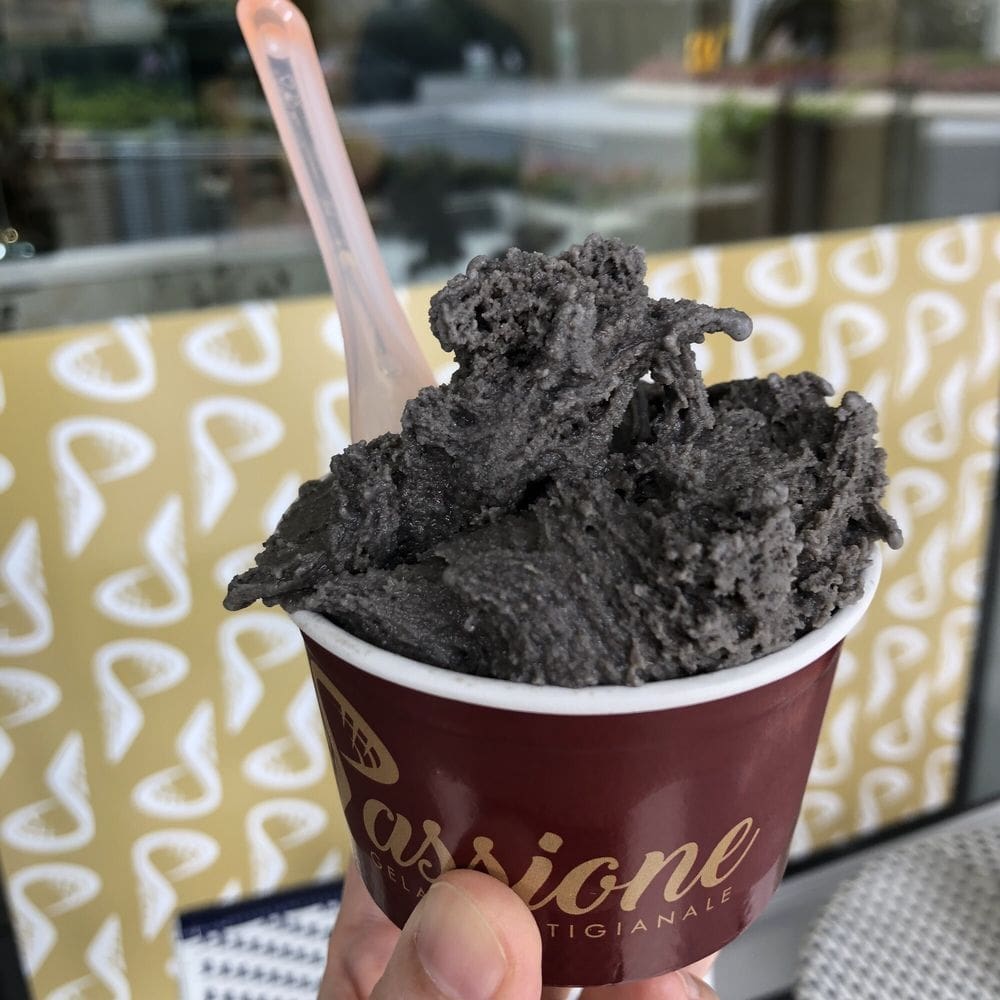 It had a very strong flavor, and we could taste a hint of a nutty flavor, so if you prefer a more sweet option, you can also try the Thai ice tea flavor!
You've probably never heard of this flavor before, huh? We told you this ice cream shop really offers one-of-a-kind flavors, and this happened to be our favorite. The taste had strong hints of vanilla and an even stronger tea flavor.
We're sure you'll get it by now. Passione Gelato offers a rotating selection of unique ice cream flavors, and it's always worth a visit to see what new flavors they have come up with.
3. Say Hello Sweets
AVERAGE PRICE
CAD 8.99 - 14
WEBSITE
https://sayhellosweets.com/
ADDRESS
620 Quebec St, Vancouver, BC V6A 4E7, Canada
CONTACT DETAILS
Phone: +1 604-563-1700
SOCIAL MEDIA
Facebook
OPERATING HOURS
Wednesday: 11:00 AM - 06:00 PM

Friday - Sunday: 11:00 AM - 06:00 PM
We can't believe that it took us this long to taste vegan ice cream. We couldn't possibly taste the difference, and we enjoyed every sweet moment we spent at Say Hello Sweets.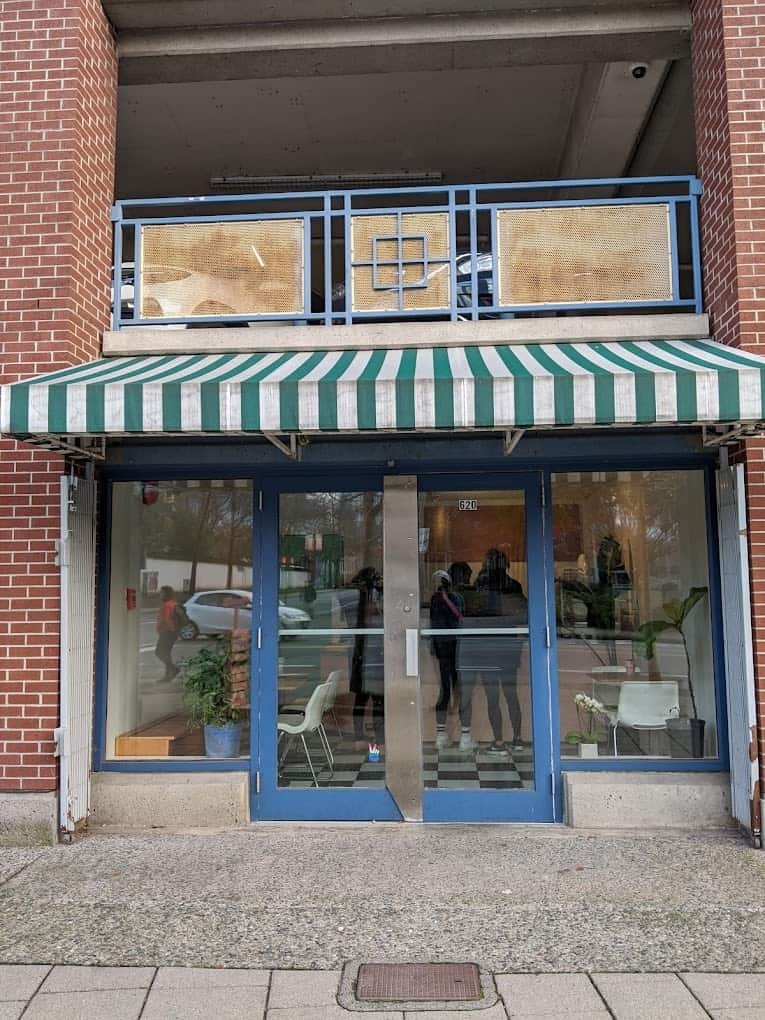 First off, the interior is straight out of a 90s cafe, with black and white tiles, and the walls are painted white, pastel pink, and mint green. Honestly, the only decor missing was a neon sign.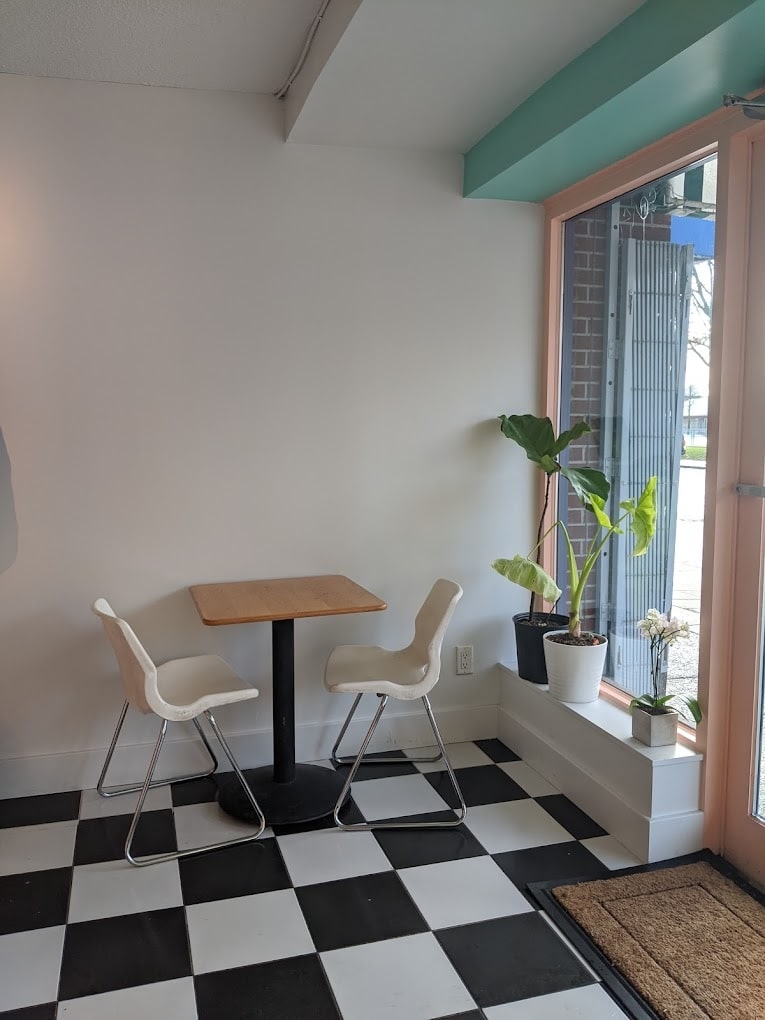 We naturally went for a classic chocolate fudge and a mint chocolate chip, and we also sampled other flavors on their menu, but what stood out to us was the seasonal vanilla fig. It was so delicious and had a perfect balance of vanilla and roasted figs!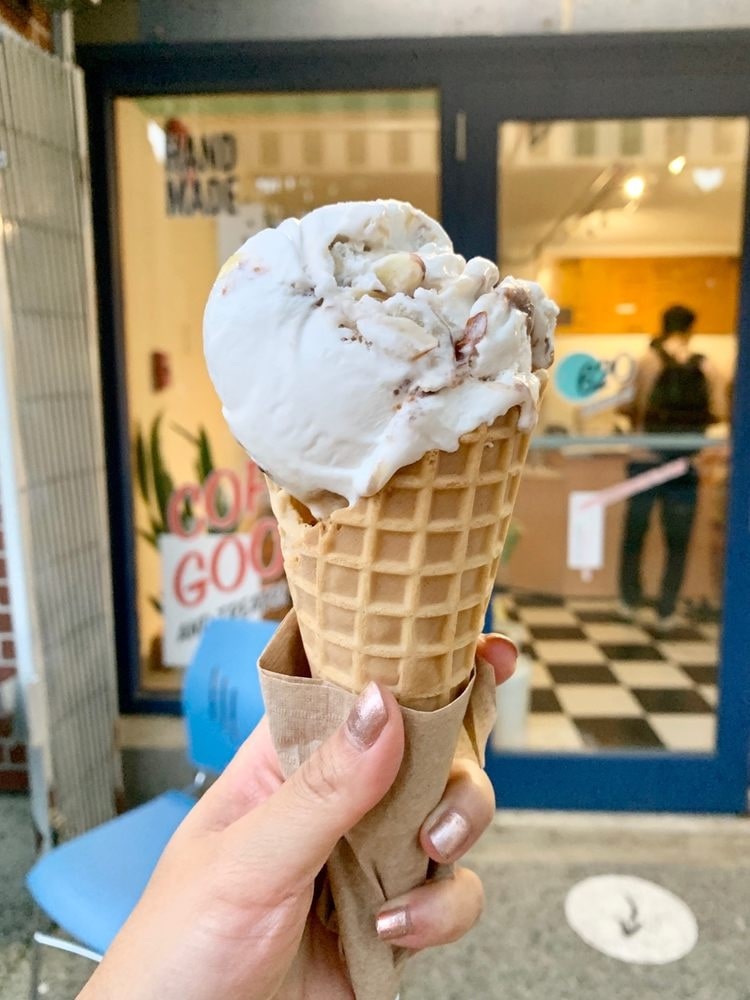 Of course we had to take home one or two items on their menu and it turns out they also have ice cream sandwiches to go so we got three of those.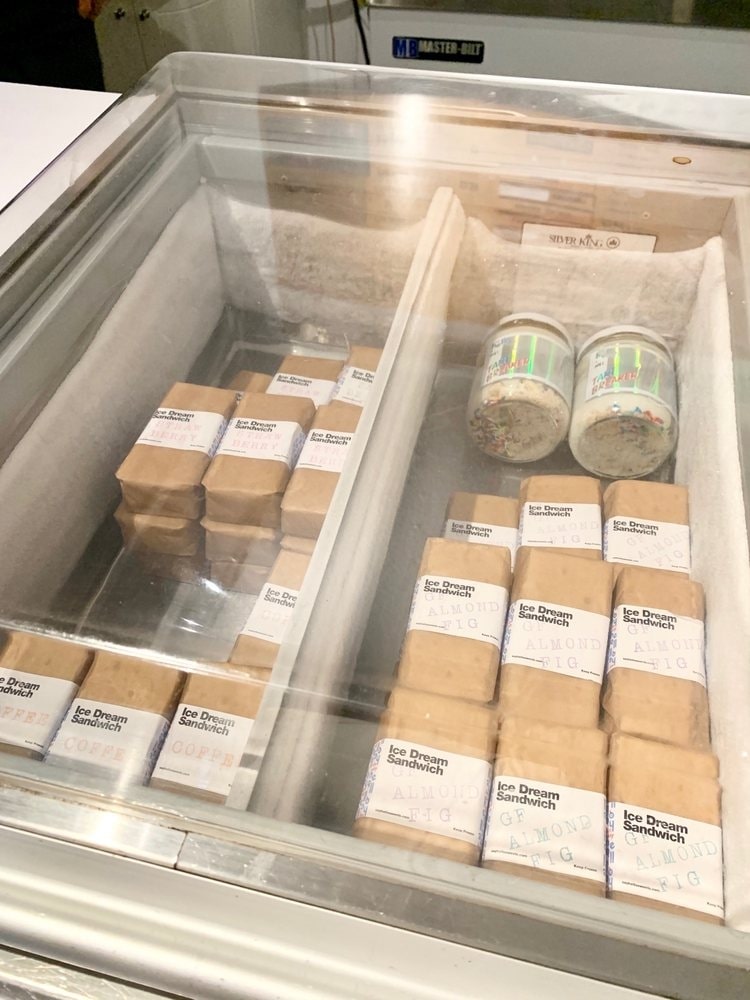 4. Le Parfait
AVERAGE PRICE
CAD 8.99 - 12.49
WEBSITE
https://www.leparfait.ca/
ADDRESS
812 Homer St, Vancouver, BC V6B 2W2, Canada
CONTACT DETAILS
Phone: +1 604-428-8741
SOCIAL MEDIA
Instagram
OPERATING HOURS
Monday - Thursday: 10:00 AM - 09:00 PM

Friday - Saturday: 10:00 AM - 10:00 PM
We just finished a stroll in Rainbow Park when we came across Le Parfait. We didn't plan on going in, but the number of people coming in and out of the store intrigued us.
We mean, if a lot of people are buying ice cream there, then it must be good, right?. The answer to that question is yes, and we ended up trying more than five ice cream flavors before deciding which pint to bring home.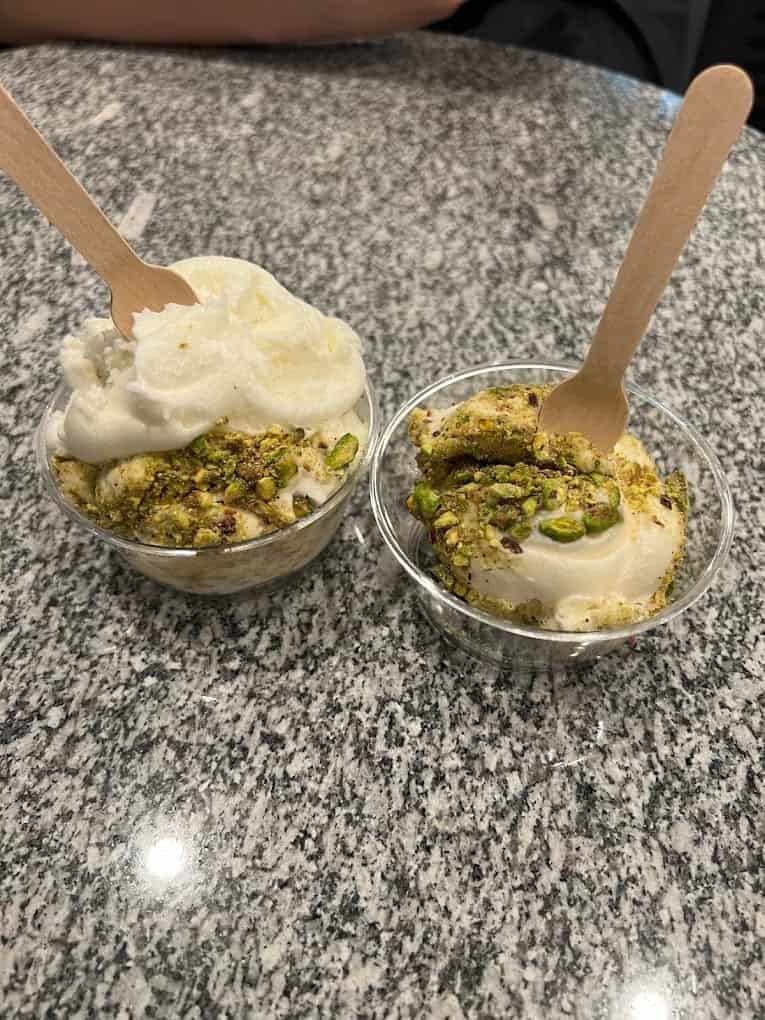 And the winner is, the ashta ice cream! This flavor was so rich and decadent and it's actually a famous dessert in the Middle East. All we can say is, the taste was unique and we think you should try it when you visit here.
5. Motoretta Gelato
AVERAGE PRICE
CAD 3.99 - 8
WEBSITE
https://www.motorettagelato.com/
ADDRESS
1001 W Cordova St, Vancouver, BC V6C 2G8, Canada
CONTACT DETAILS
Phone: +1 604-423-9424
SOCIAL MEDIA
Facebook
OPERATING HOURS
Monday - Thursday: 11:00 AM - 10:00 PM

Friday - Saturday: 11:00 AM - 11:00 PM
We heard that Motoretta Gelato is known for its Akbar Mashti ice cream, so we just had to stop by and include them on our sweet journey. We marched straight to their counter and ordered some, and here's what we think about it.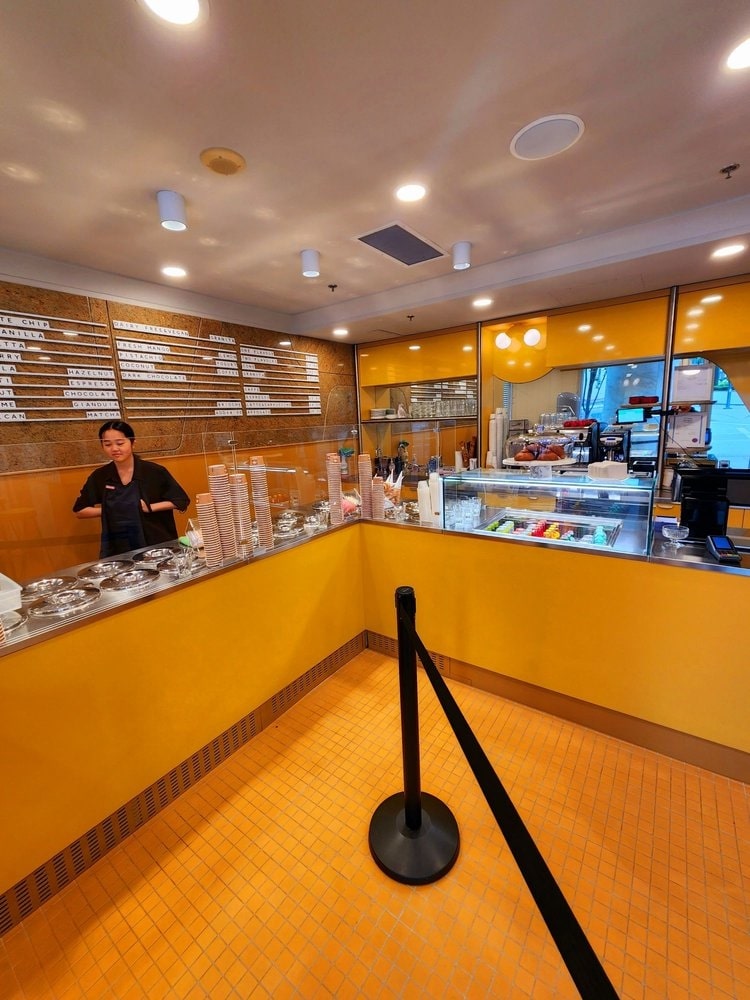 As someone who has never had Akbar Mashti ice cream before, we were surprised at how aromatic it is.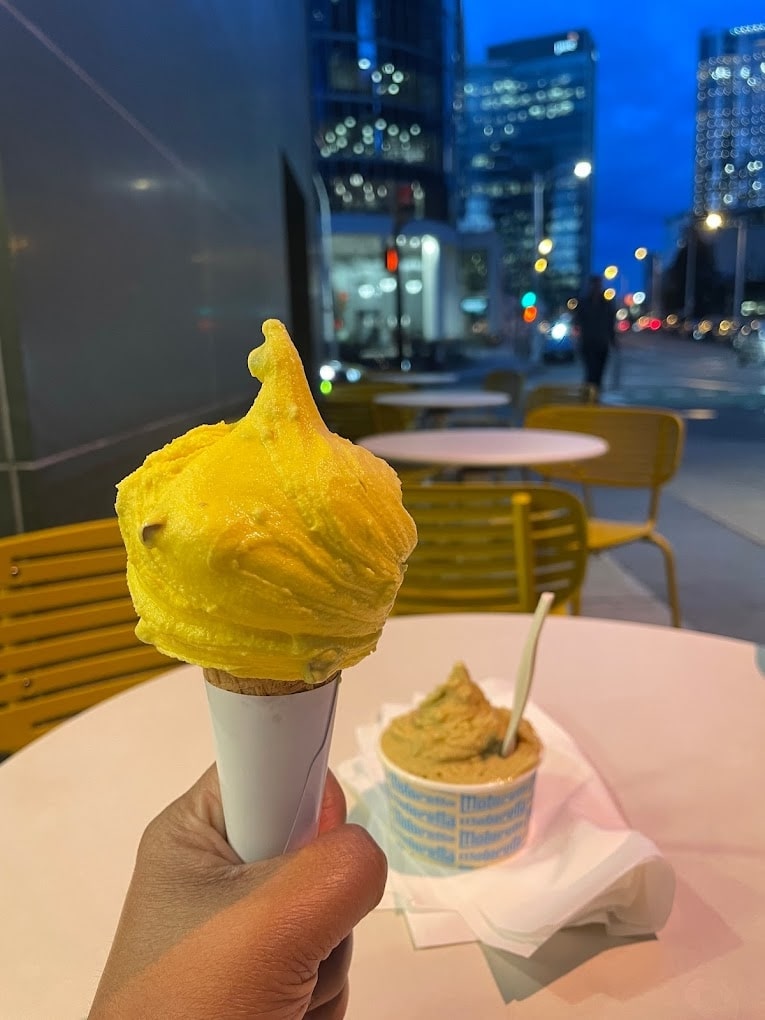 Sure, it's sweet, but there's something else in there that tastes flowery, so we just had to ask the staff, and we found out that it's actually made with rosewater and saffron, which gives it its unique flavor and aroma. Neat!
It's safe to say that if you're looking for a sweet treat near Canada Place, then we suggest you drop by Motoretta Gelato.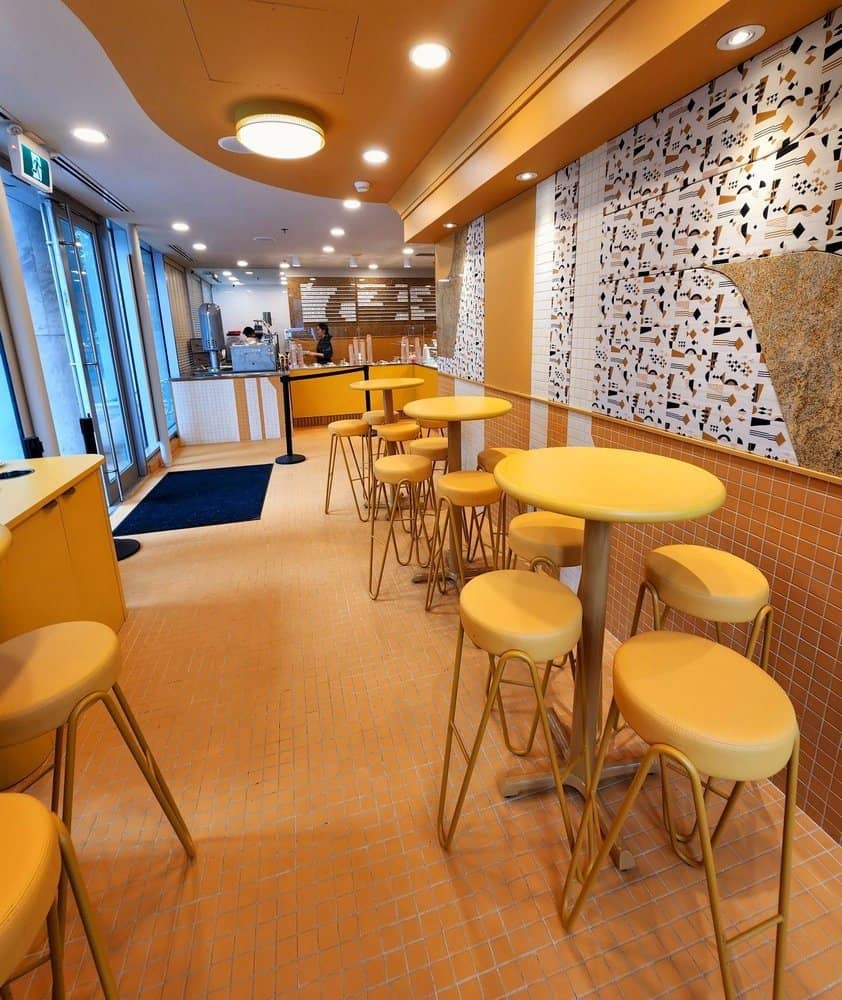 Aside from Akbar Mashti ice cream, they have a wide range of flavors to choose from. You can sample a bunch of their flavors, and the overall atmosphere of the shop is cozy and inviting.
6. Earnest Ice Cream
| | |
| --- | --- |
| AVERAGE PRICE | CAD 5.15 - 11.50 |
| WEBSITE | https://earnesticecream.com/ |
| ADDRESS | 1829 Quebec St, Vancouver, BC V5T 2Z3, Canada |
| CONTACT DETAILS | Phone: +1 778-379-0697 |
| SOCIAL MEDIA | Facebook |
| OPERATING HOURS | Monday - Sunday: 12:00 PM - 10:00 PM |
We vaguely remember passing by Earnest Ice Cream, and we never bothered to go in because the lines were long. This time, we decided to power through, and we were lucky that it wasn't hectic when we arrived.
We must admit, we rushed into ordering because we wanted to score some seats before it got crowded.
In total, we ordered six different flavors in this shop: London fog, raspberry, whiskey hazelnut, salted caramel, cookies and cream, and Tahitian vanilla.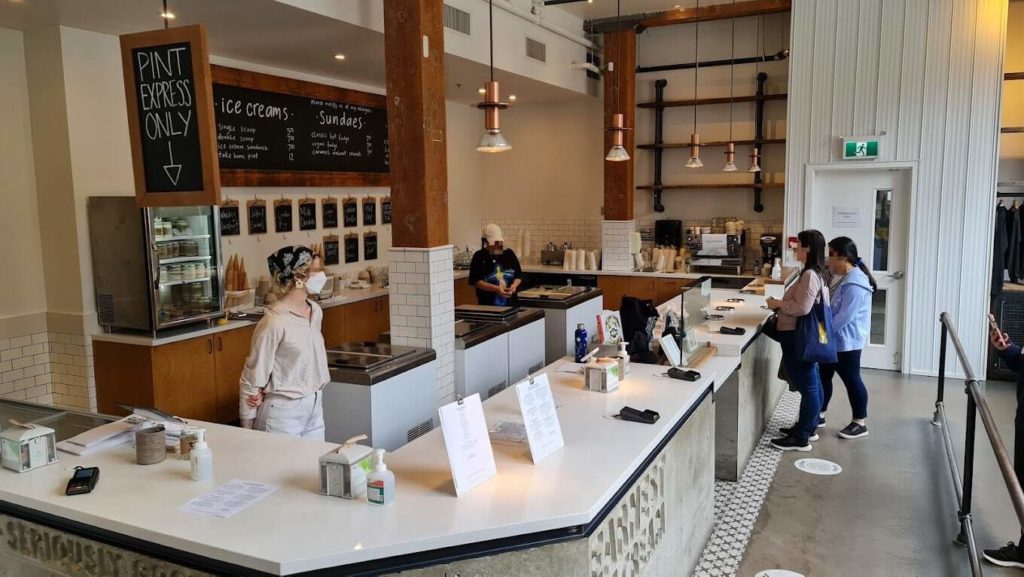 All of it was delicious! We don't mean to sound overly enthusiastic, but every single flavor was truly a delight to our taste buds. But I guess if we had to pick just one, it would be the whiskey hazelnut, which happens to be their best seller.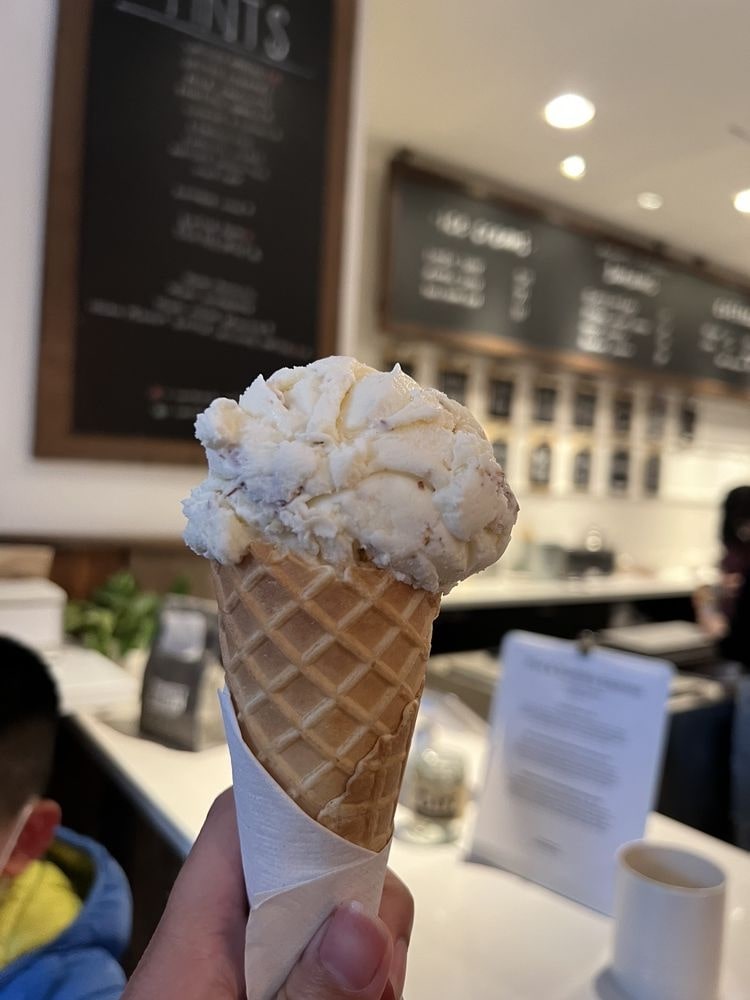 It had a solid texture and was full of hazelnut pieces that gave it a nice crunch. It's also not overly sweet, and you could tell it was made in-house as it tasted fresh and light.
You know the drill; of course we had to take a pint home with us. But if you're wondering, they have pints for all of their flavors but we were told that the whiskey hazelnut runs out fast so think fast!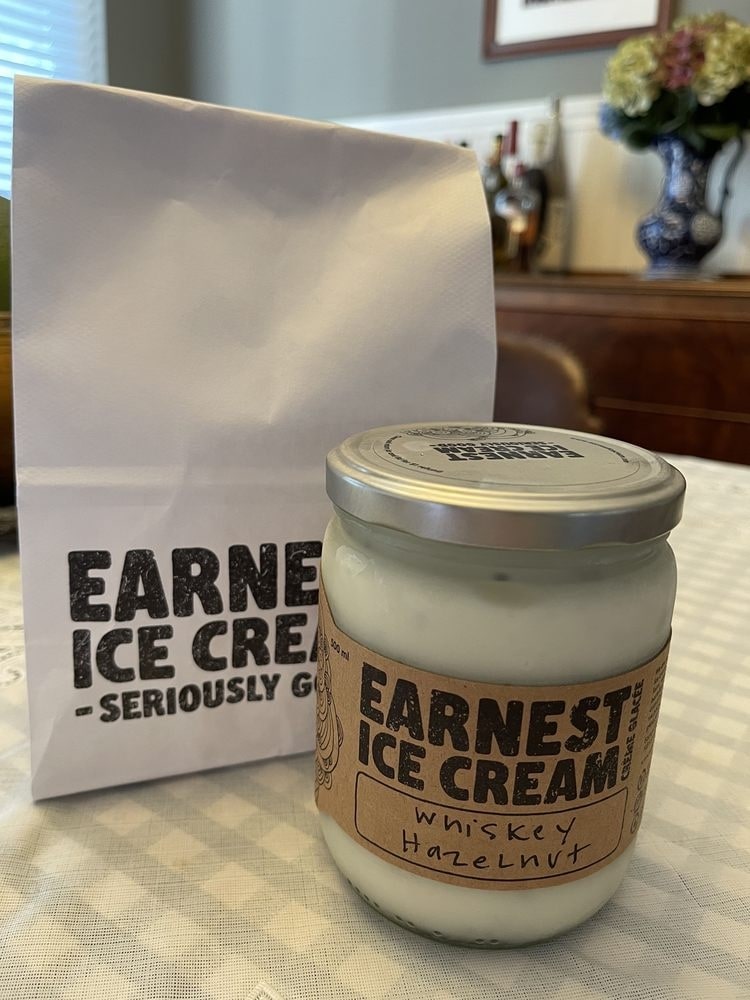 7. Rain or Shine Ice Cream
| | |
| --- | --- |
| AVERAGE PRICE | CAD 7.50 - 8 |
| WEBSITE | https://www.rainorshineicecream.com/ |
| ADDRESS | 1926 W 4th Ave, Vancouver, BC V6J 1M6, Canada |
| CONTACT DETAILS | Phone: +1 604-428-7246 |
| SOCIAL MEDIA | Facebook |
| OPERATING HOURS | Monday - Sunday: 12:00 PM - 10:00 PM |
The ice cream portions here at Rain or Shine Ice Cream are large, which probably explains why they always have long line-ups, but we promise it's worth it.
We've been here about three times, and we have to say that their ice cream is consistently creamy, flavorful, and worth the price.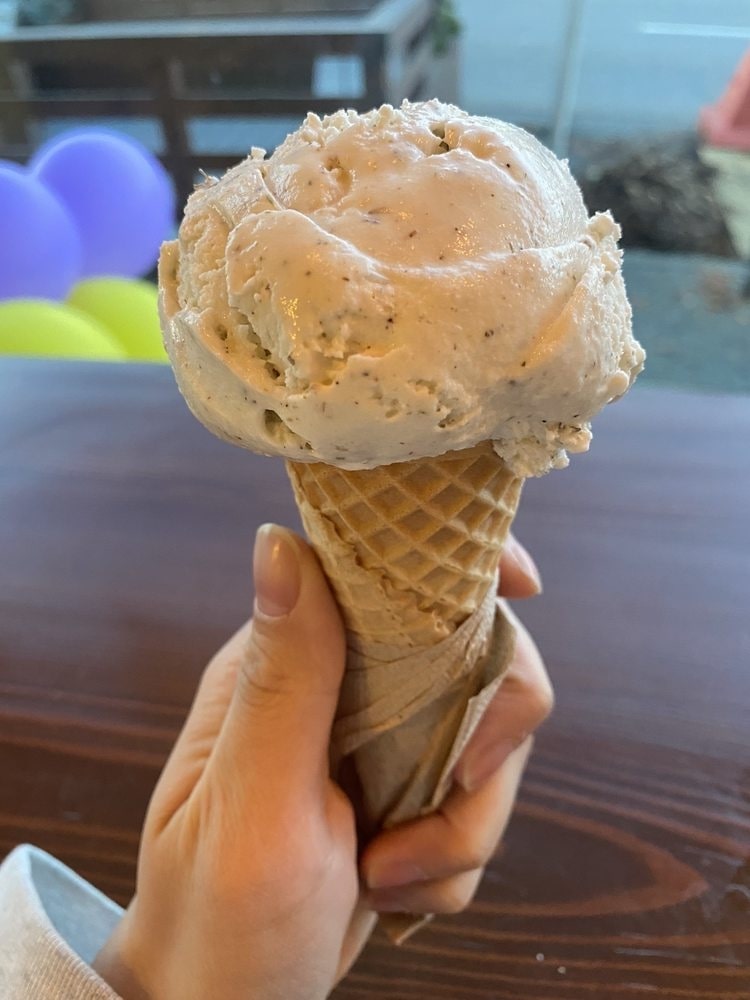 Take the honey lavender scoop for example. It's not too sweet, and the lavender flavor is subtle but still distinct, but we can't say that it's our top pick.
Another tasty flavor is the malted chocolate with honeycomb, which is perfect for those who prefer a richer and more indulgent taste.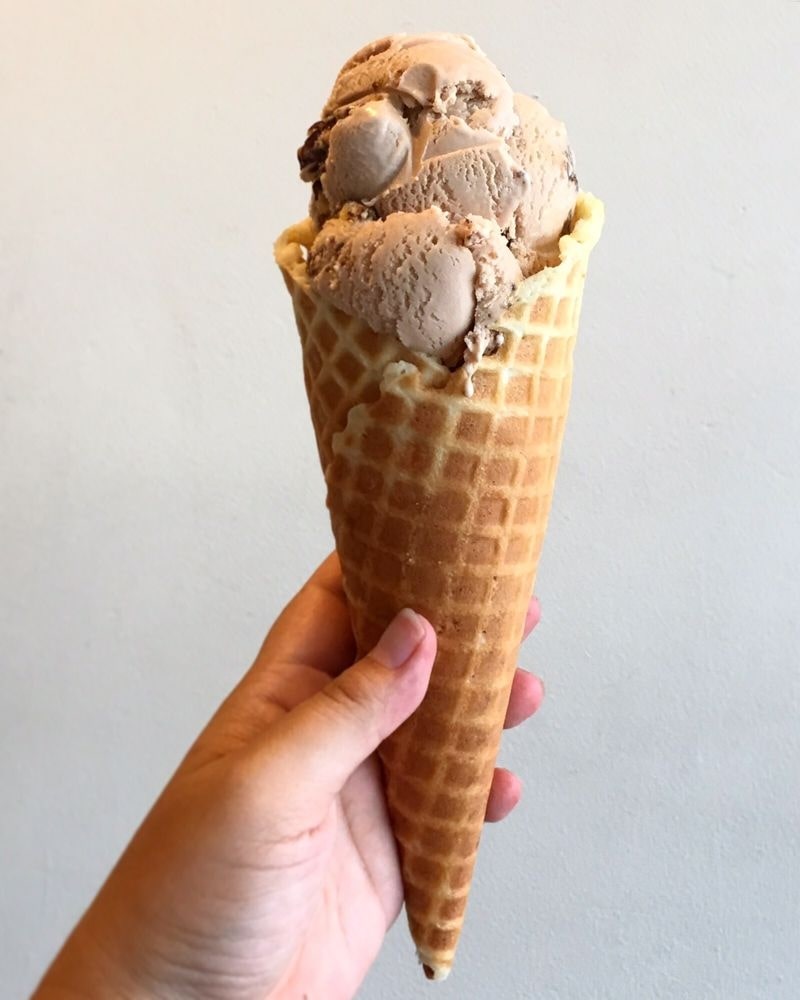 However, some may find it too heavy, so if you want something lighter, we suggest you get our favorite, the blueberry balsamic and coffee toffee.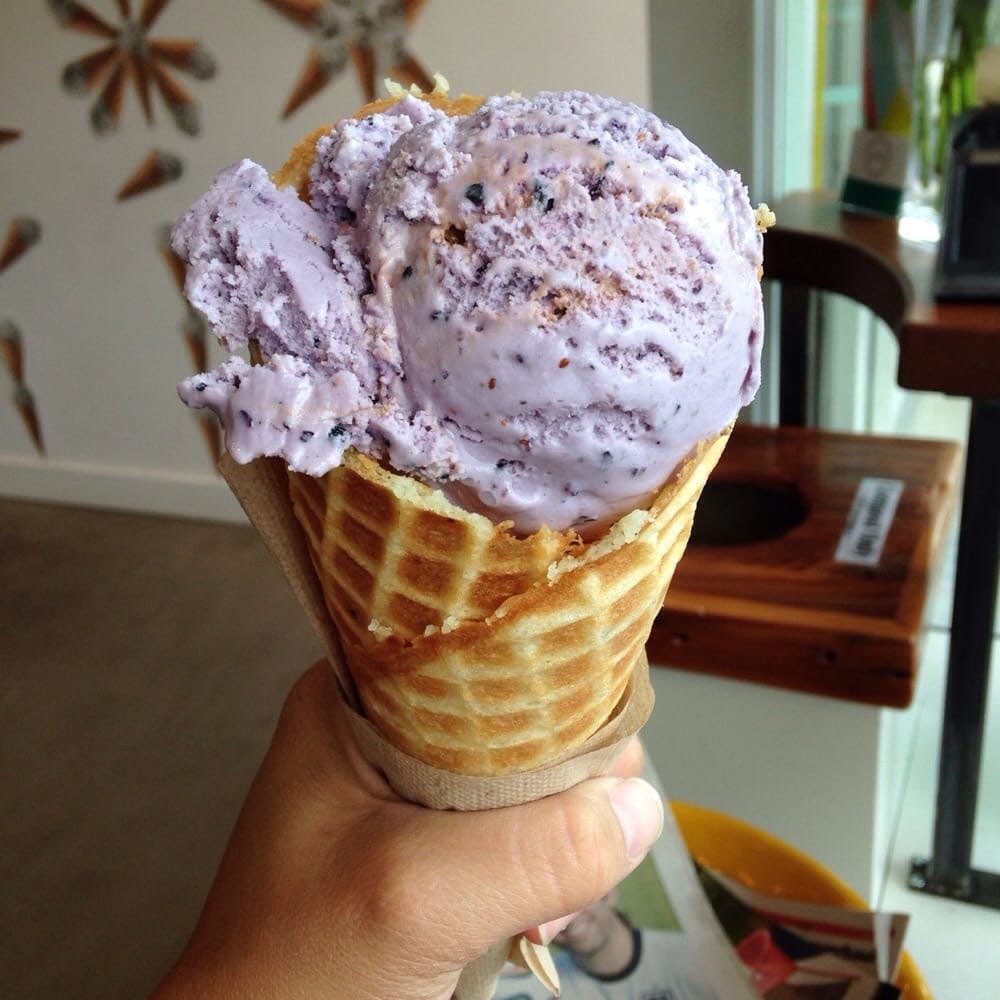 This flavor was heavenly, and it tasted like the perfect balance of sweet and tangy with a subtle hint of coffee that added a nice depth to the flavor. It even had caramel toffee pieces!
8. Hype Chocolate
Another option is Hype Chocolate, which has the best selection of inventive chocolate we've ever seen. We have to say, this is such a fun ice cream place, as there are so many different combos of flavors and toppings.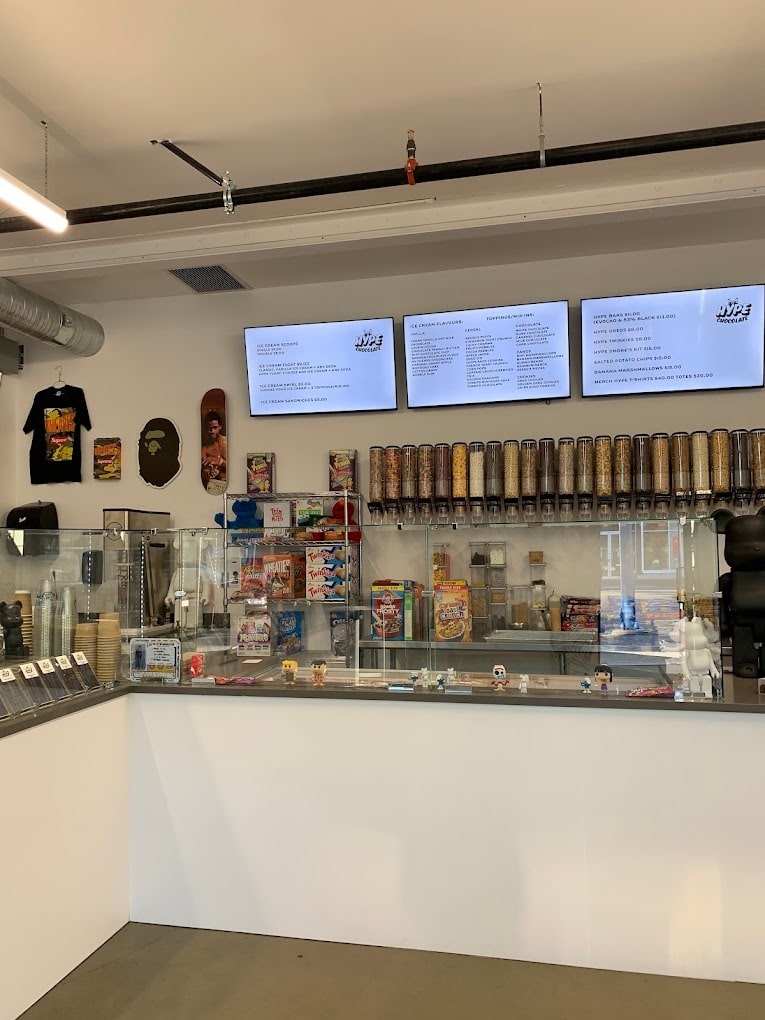 Hands down, we loved the cookies and cream ice cream with Oreo O's and marshmallows. It felt exactly like when we were kids, when we used to sneak into the kitchen and raid the kitchen cabinet.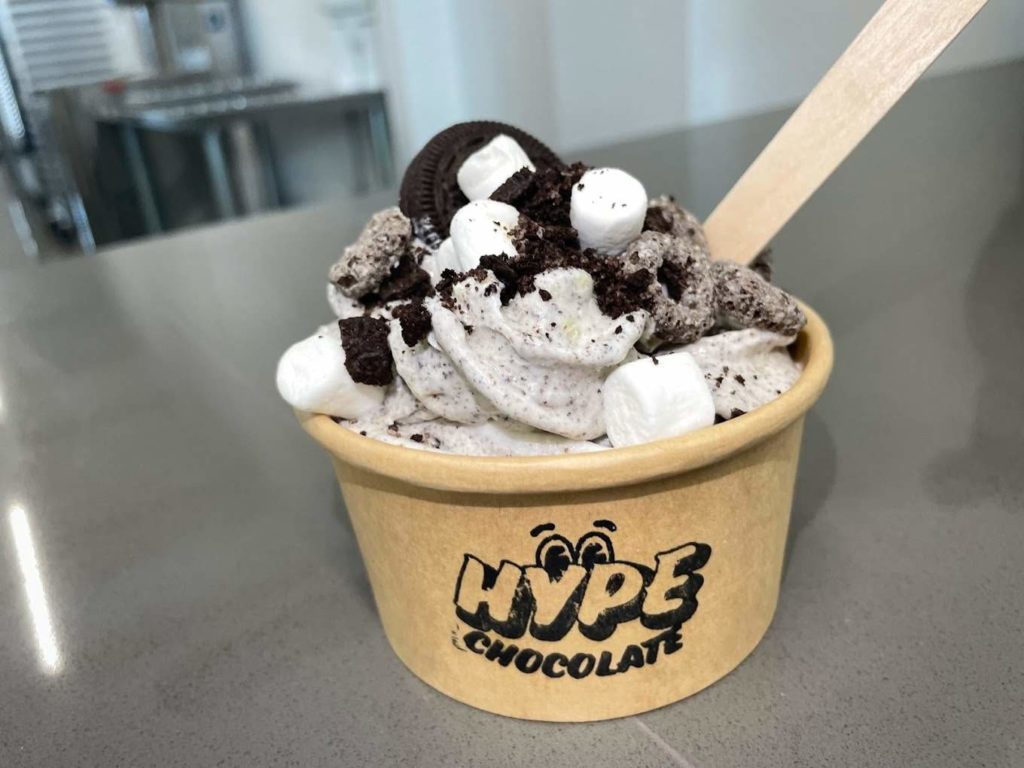 It also felt nostalgic to look at their flavor options, as they had cookie dough, cotton candy, and even a bubblegum ice cream flavor, which brought back memories of childhood trips to the ice cream truck.
When you go, make sure to also try the soft serve. They have a wide variety of cereal toppings to mix in from captain crunch, reese's puffs, to apple jacks and oreo o's!
9. La Glace
AVERAGE PRICE
CAD 3.20 - 21.75
WEBSITE
https://www.laglace.ca/
ADDRESS
2785 W 16th Ave, Vancouver, BC V6K 4W7, Canada
CONTACT DETAILS
Phone: +1 604-428-0793
SOCIAL MEDIA
Facebook
OPERATING HOURS
Monday - Wednesday: 01:00 PM - 09:00 PM

Thursday - Friday: 01:00 PM - 10:00 PM

Saturday: 12:00 PM - 10:00 PM

Sunday: 12:00 PM - 09:00 PM
All we have to say is, why is this ice cream shop so elegant? La Glace looks like a French inspired cafe with a cozy yet sophisticated ambiance that makes you feel like you're in a different time and place.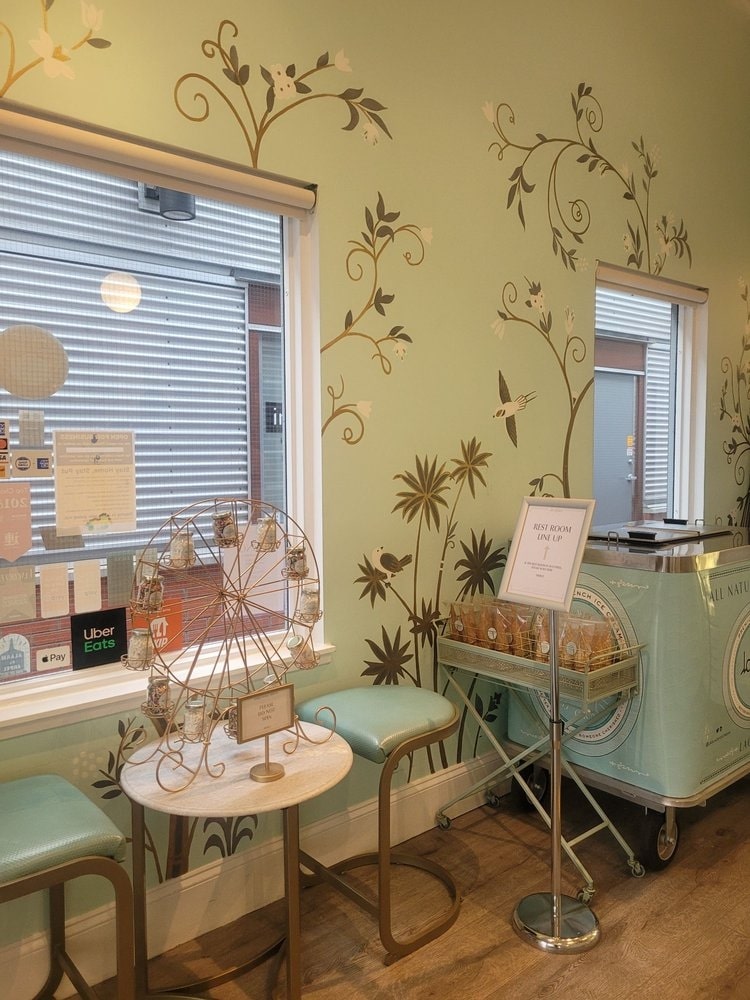 From the pastel-colored walls to the vintage decor, every detail is carefully curated to transport you to a Parisian patisserie. We also adore the outdoor seating area, which is where we sat because, well, it makes us feel like we're in the streets of Paris.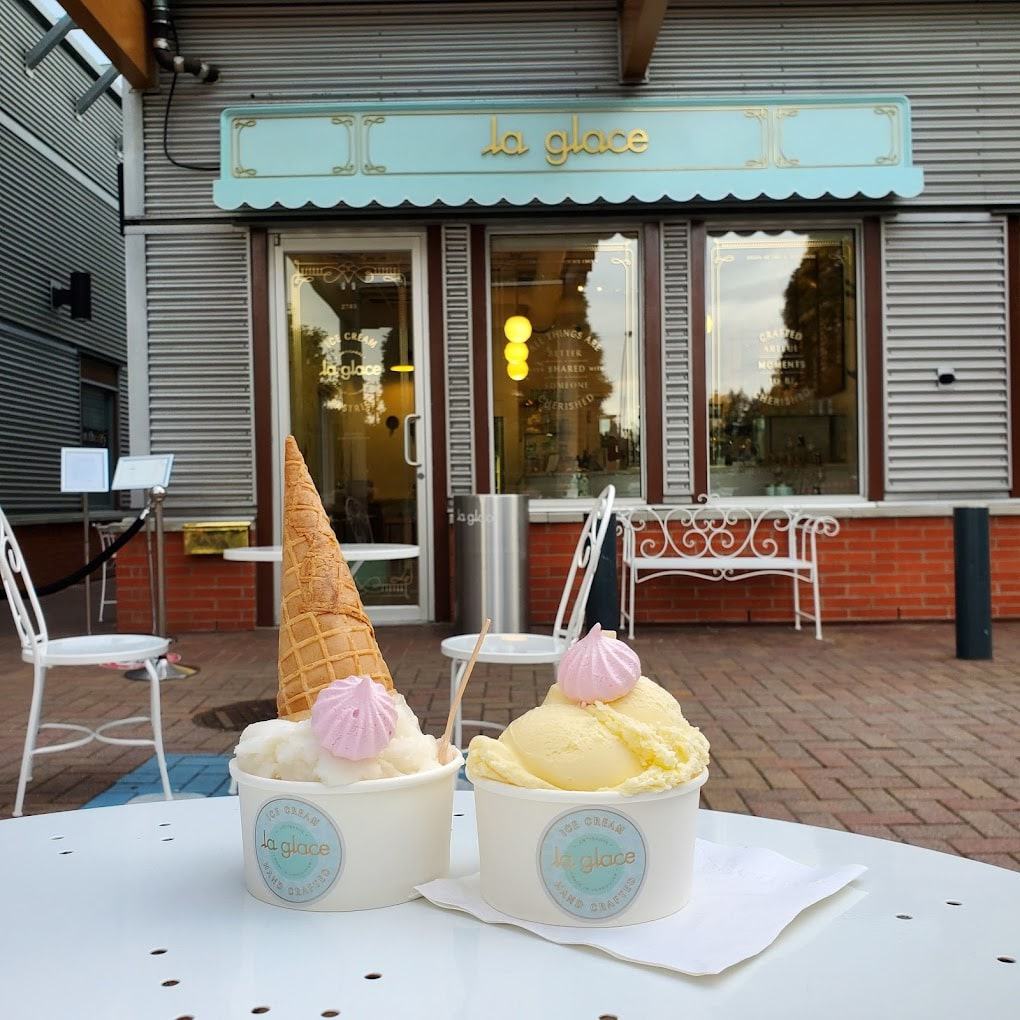 We wanted to taste everything, so we opted to get the ice cream tasting flight, topped with homemade meringues, and from there, we discovered our top pick, which is the guava sorbet and honey matcha.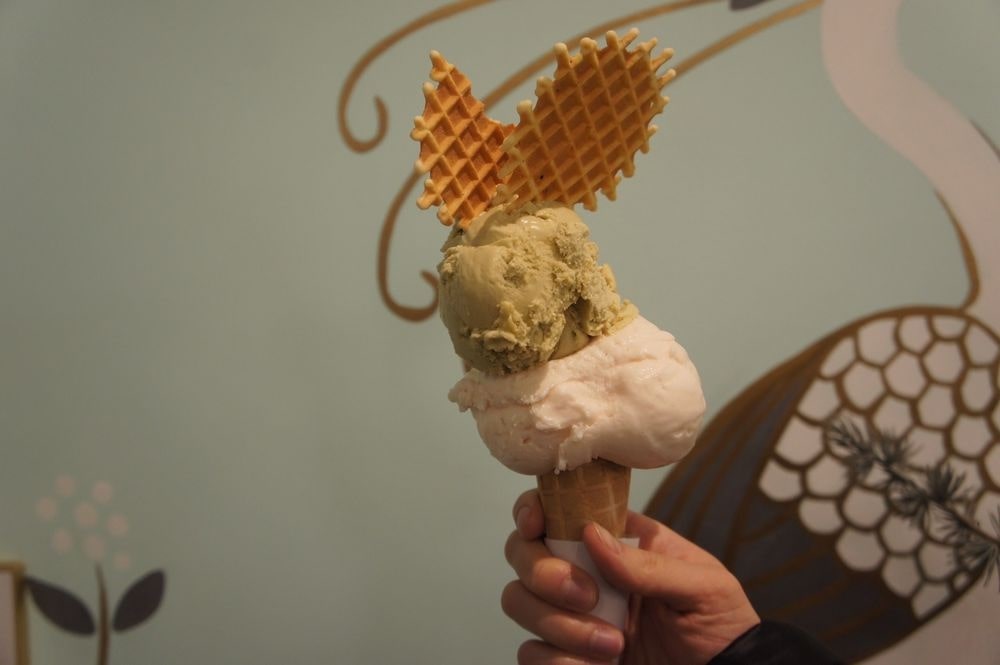 It's cute, right? We had waffles put on them to make them look like wings. As for the taste, the guava was a perfect complement to the bitterness of the honey matcha.
We'd say it's similar to having a fruity and refreshing aftertaste that balances out the strong and earthy flavor of the matcha.
10. Elephant Garden Creamery
AVERAGE PRICE
CAD 8 - 12
WEBSITE
https://www.elephantgarden.ca/
ADDRESS
2080 Commercial Dr, Vancouver, BC V5N 4B2, Canada
CONTACT DETAILS
Phone: +1 604-251-6832
SOCIAL MEDIA
Facebook
OPERATING HOURS
Monday: 01:00 PM - 10:00 PM

Wednesday - Sunday: 01:00 PM - 10:00 PM
We came as soon as we heard that Elephant Garden Creamery offers unique Asian-style ice cream flavors.
The first thing that came to mind was the mango sticky rice we tried a few years ago in Thailand, so we immediately searched for it on their menu.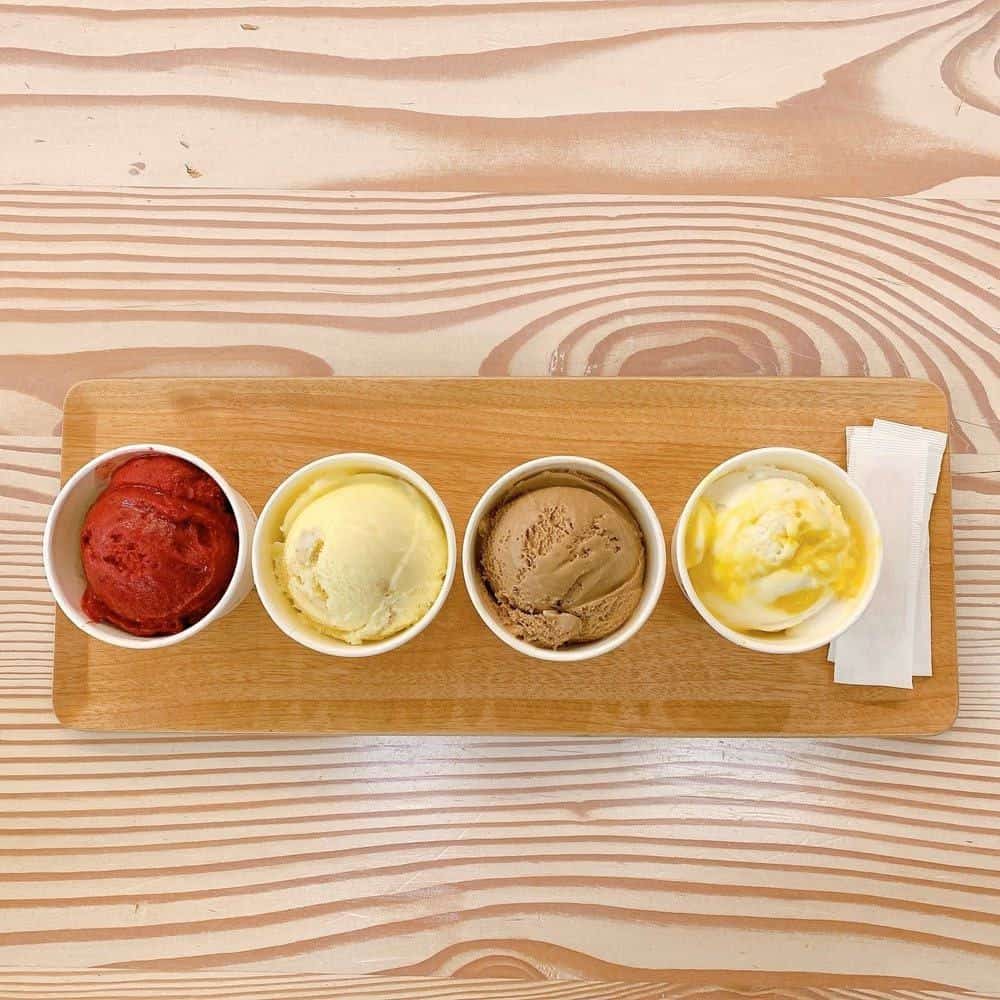 Lo and behold, it was there! Of course, we also had to try other flavors, so we ordered blackberry mulled wine, Mont Blanc, and malted milk chocolate.
Okay, we know you must have expected this, but our top pick is the mango sticky rice. The mangoes were fresh and juicy, perfectly complementing the sweet and creamy coconut rice. It was simply irresistible, we tell you!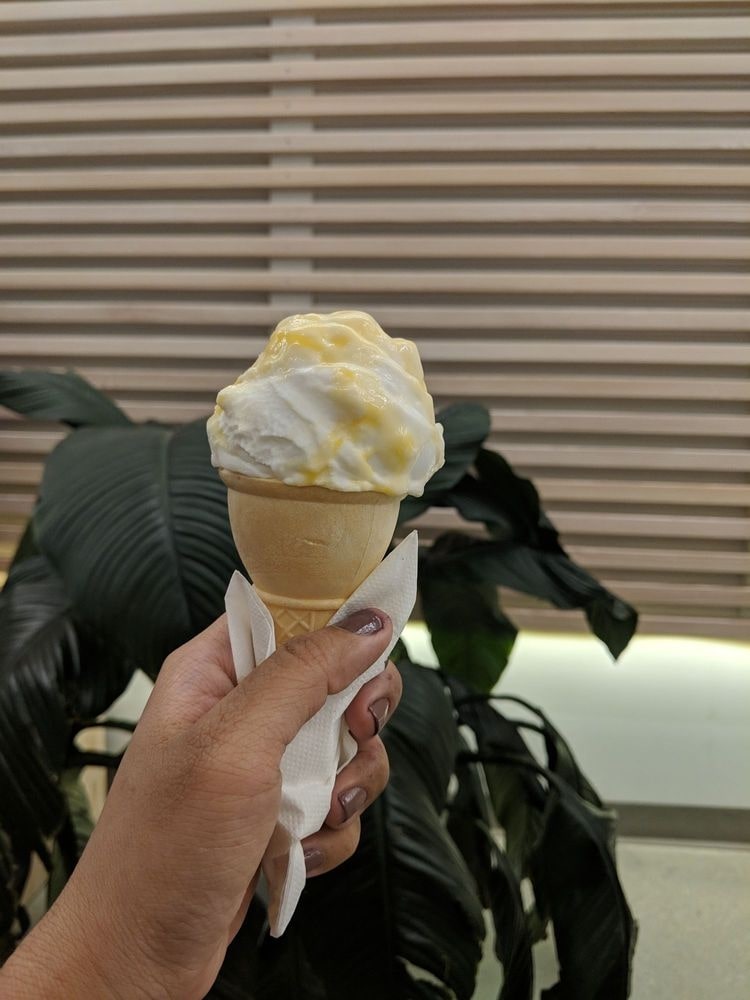 We had a few more ice cream flights with different flavors such as Vietnamese coffee, HK milk tea, and durian.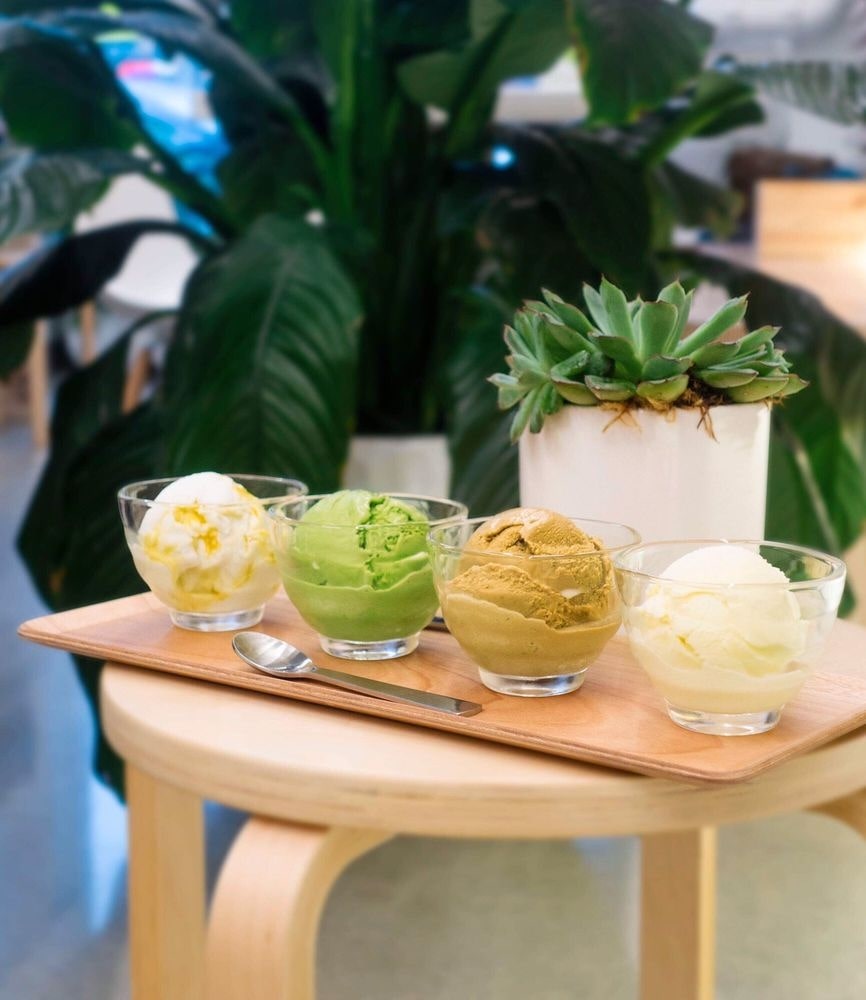 All of these were delicious, and we liked that it highlighted different tastes from around the world, giving us a unique and diverse experience.
But if we're being honest, the mango sticky rice really did a number on us. So much so that we took three pints home.
---
Well, that's everything we have to share about our sweet journey to finding the best ice cream shops in downtown Vancouver. But hey, if you're still up for more dessert or maybe even coffee, why don't you try checking these articles out: