8 Best Locksmiths in Vancouver
Hiring a locksmith means choosing people to whom you'll entrust the security of your property. Whether it's for your home, office, or vehicle, what you need is a locksmith who is as professional as he is fast (because no one should dilly dally about security!).
In this article, we carefully crafted a list of the best locksmiths in Vancouver to help you with that. We've also provided a list of answers to the most frequently asked questions about locksmiths here.
The Best Locksmiths in Vancouver
Below is a tabular summary of the best locksmiths in Vancouver, as well as their rates. Read on for a more detailed description of those who made it to our list.
1. Yaletown Locksmith Ltd.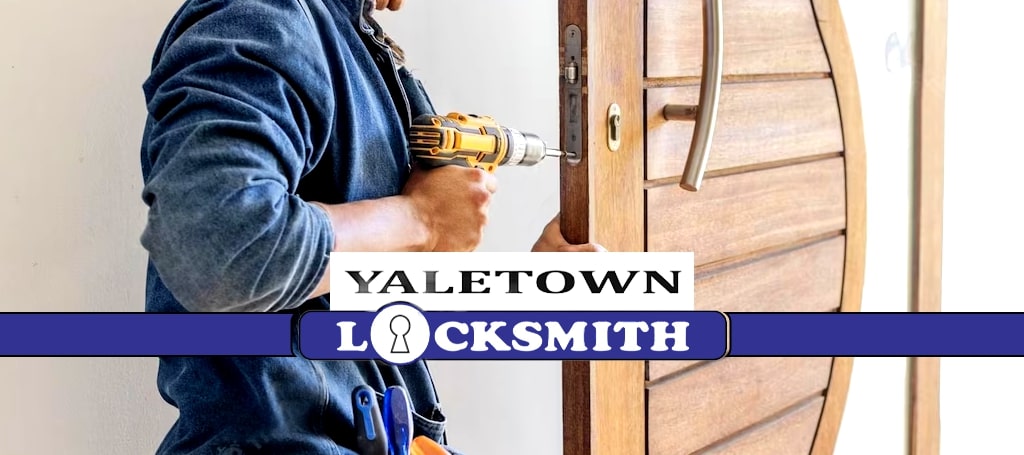 BEST FOR
Automotive locksmith service
SERVICES
Pick and rekey locks
Make Master Key System
Install, repair and replace most locks and door hardware
Combination changes for safes
Generate keys for filing cabinets
Automotive services
Duplicate laser keys for LEXUS, HONDA, ACURA, BMW ….Cutting keys by code
Apartment key fobs
Alarm and monitoring
Consultation for security upgrades
WEBSITE
https://yaletownlocksmith.com/
RATES
Contact them for a quote
ADDRESS
201 Alvin Narod Mews, Vancouver, BC V6B 8P5
CONTACT DETAILS
+1 604-785-0757


[email protected]

OPERATING HOURS
24/7 operations
Yaletown Locksmith is a reliable mobile locksmith in Vancouver operating 24 hours a day, 7 days a week. Their team provides residential, commercial, and automotive locksmith services.
Yaletown Locksmith offers all the usual services, fromlockouts to the installation, repair, and replacement of security products. They can also cut and program transponder keys and most vehicle remotes.
What we like best about this locksmith is that no matter the time of day or night, they can get to your door within an hour. Drawing from their extensive experience, their technicians can work on traditional locks and are also updated with the latest security technologies.
24/7 operations
Can duplicate laser-cut keys
Doesn't offer filing cabinets or safes, which most other companies selling security products do
Customer Reviews
Check out some of the reviews from their past clients:
"First time using Yaletown Locksmith and when we called the place Mickey over the phone was very polite! When he arrived to our place he was very professional and was able to open our locked doorknob and screwed it back together after he got it open. Mickey let us test out our doorknob to see if it would work before he left and we were very pleased with the kind service we got. We would definitely give him a call again in the future if there are other inquiries regarding lock issues. We would also recommend him if anybody is looking for a reputable Locksmith service. Thank you again Mickey for the amazing service! We will keep in touch!" -Sarah Cho
"I just now had a brief dealing with Mickey at Yaletown Locksmith. I needed some keys cut on a rush basis and he was able to accommodate my schedule. Service was fast, efficient, friendly and professional – and a good value. I would highly recommend this business." -Kevin Hisko
"Mickey was amazing! My key was absolutely stuck in my door. I called him at 9pm on a Friday and he was here 15 minutes later and everything was fixed 15 minutes after he got here. Excellent service and such a nice man. Will recommend to all my friends." – Carlie Cromlish
2. PR 24 Hour Locksmith Vancouver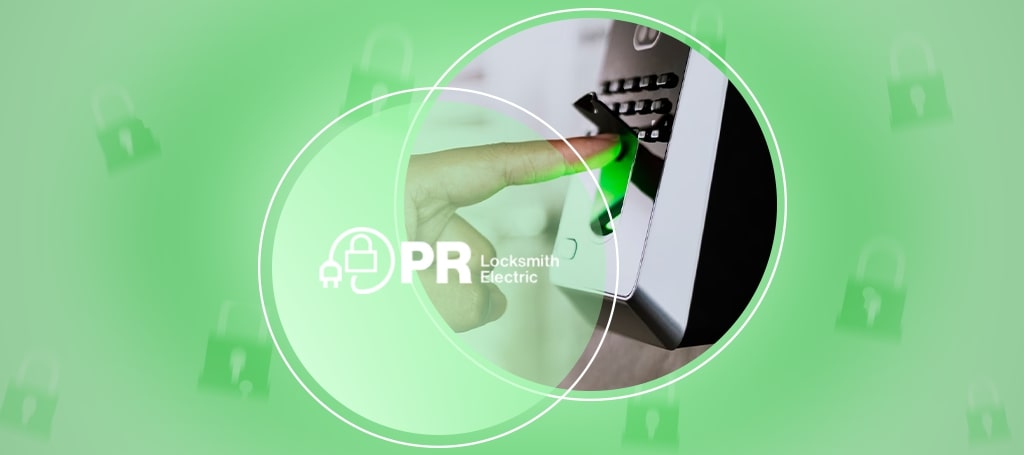 BEST FOR
Affordable after-hours locksmith service
SERVICES
House Lockout
Automotive Lockout
Re-key Locks
File Cabinet or Mailbox Lockout
File Cabinet or Mailbox Rekey
New Lock Installation
Safe Access
Master Keying and Programming
Door hardware installation
Electric lock programming
High security lock installation
WEBSITE
https://www.ispex.ca/
RATES
$75 service call between 8:00 am to 8:00 pm
$95 service call between 8:00 pm to 8:00 am
$100 hourly rate
CONTACT DETAILS
+1 604-773-7375


[email protected]

OPERATING HOURS
24/7 operations
PR 24-Hour Locksmith Vancouver is a BC-certified locksmith established in 2016. Although relatively newly established, it has quickly become a lot of locals' go-to place for home or automotive locksmith services.
They have 24/7 operations and can serve the entire Vancouver area. What's great about them is that they have an online booking system that can allow you to set appointments with them with greater ease.
According to them, they can pick locks without damaging the hardware 80% of the time. That's a pretty good success rate, even among professionals.
They also charge affordable rates, even during after-hours. Overall, they're a solid choice for a locksmith, in our book!
24/7 operations
Affordable rates
Easy online booking
Covers all of Vancouver
Rather limited security products in their store
Customer Reviews
Here's what their past clients have to say about their service:
"Very good service and he didn't charge me like super high rate. I only paid $150 for service after midnight ..I was so happy with his service. Very professional great value. (This other locksmith said he was going charge close to $400!!)" -Brian L
"Paul in North Vancouver replaced my apartment front door lock. Good service and good quality door lock. Thank you PR locksmith." -Ali Skandariann
"Called PR 24 Hour Locksmith Vancouver on a Saturday evening to enquire about repairs to my deadbolt lock. Paul took the call at night and was happy to serve. Once he established repairing the lock would be only a temporary fix, I arranged with Paul to install a new deadbolt lock I purchased. PR 24 Hour Locksmith's rates are excellent, far better than those I had shopped around for. Paul showed up on time and had my lock up and running in less than one hour. He is courteous, professional, and honest where he could have repaired the old lock knowing full well it would need replacement at some point. I can honestly recommend Paul and PR 24 Hour Locksmith Vancouver. Save yourself time, money, and hassle and get in touch with Paul. The quality of work and service are fantastic. Highly recommended. Thank you, Paul! I will definitely be in touch if I need your services again." -Elena Kyriacou
3. Fast Locksmith Vancouver & Garage Doors LTD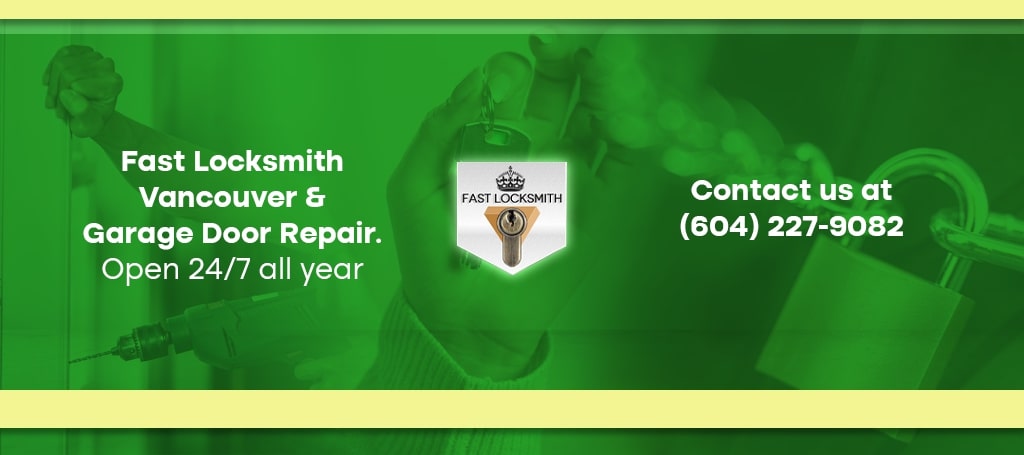 BEST FOR
Door and frame fixes
SERVICES
Locks for Business/Residential homes
Rekeying Locks
Locks Replacement
Key Cutting
Fixing Locks
Changing Locks
High security locks
Emergency services/Lockout
Locks for front & sliding doors
Door and frame fix
Pivot repair
Door Closer Repair
Handles & Deadbolts
Automotive Locksmith Services
WEBSITE
https://www.fastlocksmithvancouver.com/
RATES
$95 + tax between 8:30 am to 7:00 pm
$250 + tax between 7:00 pm to 8:30 am
ADDRESS
323 Renfrew St, Vancouver, BC V5K 5G5, Canada
CONTACT DETAILS
+1 604-259-6771


[email protected]

OPERATING HOURS
24/7 operations
Fast Locksmith is one of the best locksmiths in Vancouver with 24/7 operations. As the name suggests, they pride themselves on their response time, which can be as fast as 20 minutes.
With more than a decade of experience in the business, Fast Locksmith can offer a full suite of residential, commercial, and auto locksmith services. Aside from emergency services, their team's expertise lies in fixing door frames and upgrading the security of homes and business premises.
They are known as friendly professionals – it says something that they're even considerate enough to give a 10% discount to victims of break-ins.
Finally, they also offer some security products on sale, including quality filing cabinets with locks from a Dallas-based office furniture dealership. We still think their shop's inventory could be bigger, but the quality of the items isn't an issue, at least.
24/7 operations
10% discount for victims of a break-in
Offers quality filing cabinets
Limited security products
Slightly higher service call rates than others
Customer Reviews
Below are some of the reviews from their past clients:
"Alex isn't just a highly professional and competent locksmith, he is a kind and decent human being who really cares about his clients. He not only installed a deadbolt and changed some locks (at very reasonable prices), he advised me on security options and installed and patiently helped set up a new Ring system. He's truly the best. I feel so lucky to have found him!" -Karen Burns
"Great team of guys and would use them again! The team worked with my schedule and re keyed all my locks. Very friendly and efficient. The guys showed me issues and explained what they were doing. Great customer service!" -Hannah McVicars
"I was astonished by how quickly they were able to respond! We were parked on top of Cypress mountain in the parking lot in front of the lodge when we got locked out of our car. To our surprise a locksmith came in only 30 minutes. I was extremely impressed by the quickness of the whole ordeal. Great service, I highly recommend!" -Arjun Vallipuram
4. Silverline Security Locksmith Ltd.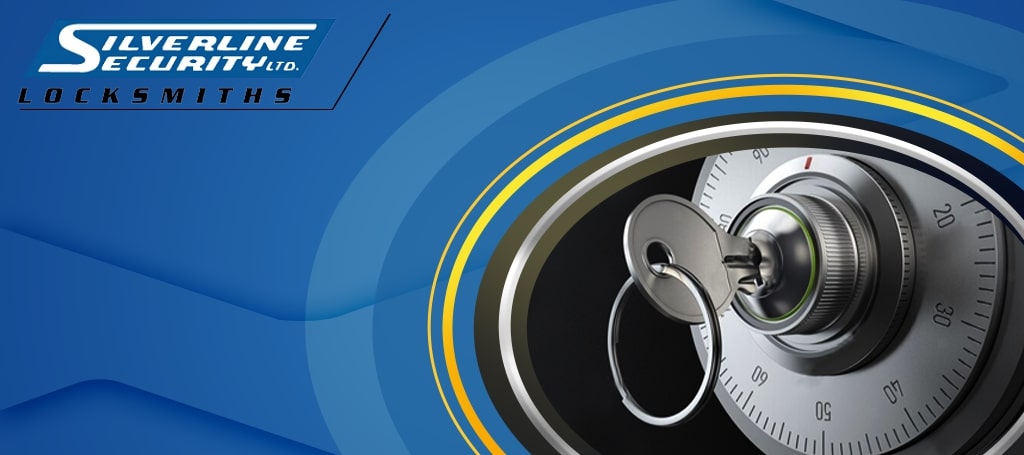 BEST FOR
Target hardening & security auditing
SERVICES
Keyless Entry Systems
Commercial Grade Hardware Upgrades
Key Management
Security Auditing
Masterkey System High Security Locks
Code conforming Emergency Exit Management
Target Hardening
WEBSITE
https://www.silverlinelocksmith.ca/
RATES
Contact them to request for a quote
ADDRESS
111 E 14th St E, North Vancouver, BC V7L 2N4, Canada
CONTACT DETAILS
+1 604-986-0371


[email protected]

OPERATING HOURS
8:30 am to 5:00 pm (Monday-Friday)
Established in 1984, Silverline Security Locksmith is a long-standing locksmith that serves North Vancouver, West Vancouver, and other nearby areas. From residential and commercial locksmith services to security products, it has grown to be one of the area's go-to providers.
Aside from everyday keys, security safes, and door hardware, Silverline Security Locksmith also sells high-security locks that can resist tampering. One of their bestsellers is the ABLOY® Protec2 locking system that uses advanced master keying protocols.
Their locksmiths are also experts in Target Hardening and Security Auditing that can keep your premises and occupants safe. After a thorough audit, they will be able to identify security gaps and recommend solutions.
Wide range of security products, including safes and advanced tamper-resistant locks
Target hardening and security auditing expertise
Closed during the weekends
Doesn't offer auto locksmith services
Customer Reviews
Here are some of the testimonials from their past customers:
"Spoke to Duncan who agreed to send out a tech even though it was outside of their service area. On top of that he gave me a great deal and was willing to send a tech out a second time to make sure the work was done properly. Awesome customer service and great price. Will definitely use them again and refer my friends and family." -William Wong
"In the reducing selection of locksmiths, these guys are EXCELLENT! Ray, Duncan and Alex are professional, helpful and funny. I had a weird lock problem and they SOLVED it for $25. The option was to buy a new handle and lock unit, at a cost of $550! (plus now I've got a "go to" locksmith fairly close to my home." -Ross Parker
"The locksmith was impressively knowledgeable and was able to repair — in 10 minutes! — a seized vintage automobile ignition that no one else could help me with. Equally impressive, he had replacement parts that even the automobile manufacturer could not get. Fast, friendly, reasonably priced. 5 out of 5 stars." -Travis Shelongosky
5. Tidey Lock & Key Ltd.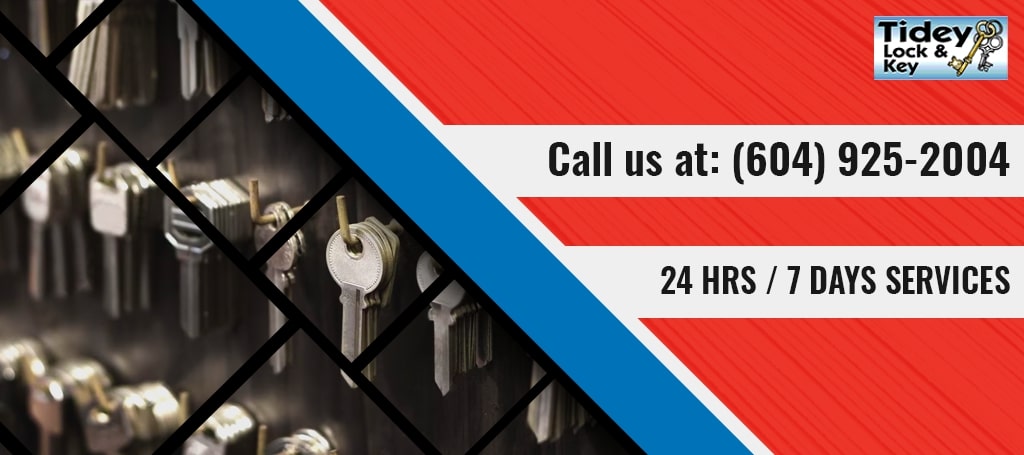 BEST FOR
Key Cutting
SERVICES
Lockouts
Lock repairs
Re-keying cylinders
Lock sales and installation
Lock repair and replacement
Keyless and wireless deadbolts
Master key systems
Other residential and commercial locksmith services
WEBSITE
https://www.tideylockandkey.ca/
RATES
Contact them to request a quote
ADDRESS
123 Bowser Ave, North Vancouver, BC V7P 3H1, Canada
CONTACT DETAILS
+1 604-925-2004


[email protected]

OPERATING HOURS
10:00 am to 2:00 pm (Monday-Friday)
Tidey Lock & Key Ltd. is a full-service residential and commercial locksmith established in 1980. It provides its services to North Vancouver and surrounding areas.
From lockouts and repairs to lock replacements and re-keying, it is one of the most trusted locksmiths in the city. However, their team's main expertise lies in key cutting.
Besides their extensive industry experience here, they use the latest equipment to ensure they get their key cutting right the first time. Also, they are noted to be proficient in servicing master key and restricted key systems.
40+ years in the business guarantees competence
Uses advanced key cutting equipment
Closed during the weekends
Opens late during the weekdays
Doesn't offer auto locksmith services
Customer Reviews
Check out some of the comments from their past customers:
"Great little key cutting place. Fast service and friendly greetings. Thanks for the keys A+" -Patrick Nedved
"Fantastic staff, great pricing. We use them exclusively at Proof of Care in North Vancouver. Honest and reliable, I highly recommend Tidey Lock & Key." -Sam Grant
"Really fast response to have a lock rekeyed. Literally 20 minutes after I called they were on site. Great customer service and reasonable prices! Highly recommend!" -Lee Cotterall
6. Prime Locksmith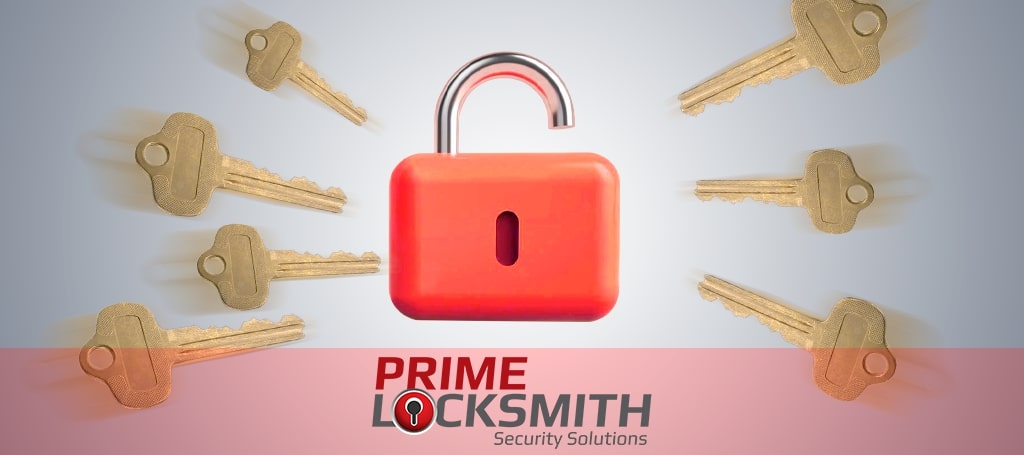 BEST FOR
Residential, commercial, and automotive locksmithing
SERVICES
House lockouts
Rekey / lock change
Access control – Card access
Strata building security
Commercial lockouts
Vehicle lockouts
Commercial vehicle security
Slick Locks
And More
WEBSITE
https://www.primelocksmith.ca/
RATES
Contact them to request a quote
ADDRESS
147- 1685 Pinetree Way
Coquitlam, BC V3E 3A1
CONTACT DETAILS
(778) 868-4628 |

[email protected]

OPERATING HOURS
Contact for more details
Prime Locksmith is a local, licensed locksmith company in Vancouver, BC, proudly striving to meet the locksmith and security needs of their residential, commercial, and government clients for over ten years.
They work hard to deliver high-quality craftsmanship, reliable products and services. They continually update their training in the latest technologies to ensure our customers get the absolute best locksmith and security services in Vancouver.
Their founder, Carlos Bobadilla, is a seasoned security expert who has partnered with an extensive network of reliable professionals in the security industry to allow them to become a one-stop-shop for all of their valued customers.
B.C. licensed, bonded, and ensured
10+ years of experience
Wide range of services
Fees are unavailable online
Customer Reviews
Check out some of the comments from their past customers:
"Prime Locksmith was absolutely wonderful to deal with, they gave us a decent quote and even informed us of cheaper time options since we didn't need the door unlocked immediately. In the end they charged us a VERY reasonable price and we feel safer now that all the locks have been re-keyed!"
"If you are looking for an honest and professional locksmith company, don't hesitate to call Prime Locksmith. They are friendly, fast and very fussy with their work."
"We have been using Prime locksmith for about 5 years now for both business and residential services and have experienced fantastic and professional work with great value. We strongly recommend this company."
7. Top Locksmith
BEST FOR
Residential, commercial, emergency, and automotive locksmithing
SERVICES
Lock repairs – house lockout service
24hr locksmith service
Lock changes
Lock Rekey
Panic bar installations
High security locks
Car lockout service – automotive locksmith
Unlock trunk
And More
WEBSITE
https://247toplocksmith.ca/
RATES
Contact them to request a quote
ADDRESS
Vancouver, BC, Canada
CONTACT DETAILS
(604) 638-3499 |

[email protected]

OPERATING HOURS
Contact for more details
Top Locksmith's expert technicians are committed to being at your location to service any lock like an urban to high security or auto locks. Your time is highly valued. Hence, they ensure that your concerns are taken care of promptly and with utmost care. They strive to reach you within 15-20 minutes which is the standard timeline for the emergency service.
Fast and affordable, they guarantee that their expert locksmiths will be able to complete all your locksmith needs effectively. Each one of their well-trained locksmiths is fully insured, licensed and bonded.
Get ready to receive top-class customer service and experience from them as they always hire highly skilled and proficient locksmiths. Their locksmiths are readily available 24x7x365 to assist you with all your emergency needs.
24 Hours Locksmith Service
15 Minutes Response
Mobile Locksmith
Fees are unavailable online
Customer Reviews
Check out some of the comments from their past customers:
"We needed to find a locksmith company that would offer emergency locksmith services when we lost the keys to our house last night. The tech got here within the hour and quickly did all the work for a good one. Excellent service!"
"Very good service, the technician is good and response to your call in a timely manner. Yosef More Tsed, thank you for your help"
"I wanted my locks changed, so I hired a mechanic from TOP Locksmith Vancouver. They were quite responsive and quickly sent a locksmith who did the job efficiently. I don't regret calling this company that my friend recommended! This is definitely an amazing job!"
8. Securewise
BEST FOR
All Security Needs
SERVICES
Commercial Locksmith
Resedential Locksmith
Emergency Locksmith
WEBSITE
https://securewise.ca/
RATES
Contact to request a quote
ADDRESS
Vancouver, BC, Canada
CONTACT DETAILS
778 727 1222


[email protected]

OPERATING HOURS
Contact for more details
Securewise is a family-owned business that has been operating since the 70s. With the city's rapid growth, security problems are also rising.
Keeping the property and possessions of their clients are their main priority. This is why their locksmiths are trained to first understand the customer's present situation and needs. From there. they will precisely build a personal security plan to fit your certain demands!
The team always arrive on time and make sure to finish their task as quickly, yet professionally.
Trusting them with your security needs will surely give you a peace of mind!
Offers services in the greater Vancouver and the Lower Mainland area
Punctual Team
Service that exceeds expectations
Unconditional security support
Rates are unavailable on their website
Customer Reviews
Here's a review from one of Securewise's clients:
"We called Securewise after hours to take care of an issue we had. Marc responded right away and was onsite within 2 hrs. His work was completed very professionally and very quickly. We are extremely happy with the work that was done. I would highly recommend Securewise without hesitation." – Steve Jones
here's another one:
"Securewise Locks were very knowledgeable about the work being performed at my Strata. I would recommend them to anyone needing a locksmith. Friendly and on time." Alexine Law
FAQs About the Best Locksmiths in Vancouver
---
Keeping your property secure should be one of your top priorities. So, if your locks get stuck or need to be replaced, you just have to call one of the best locksmiths in Vancouver!
Have you tried any of the locksmiths from our list? We'd love to hear about your experience, so drop us a line if so.