The 7 Best Cooking Classes in Vancouver
Cooking is often referred to as a labor of love. You could say this is because of the tedious amount of work required to make even a single dish.
Luckily, cooking can become easier with the proper instruction and some good old practice. To help you with the former, we've researched the best cooking classes in Vancouver.
Before we get to our list of those classes, though, let's talk about what you can expect in terms of costs.
How Much Do Cooking Classes Cost in Vancouver?
The cost of a cooking class will usually vary with the length of the actual class, and the complexity of the dishes. With this in mind, we've compiled some basic class costs for each of our respective entries:
Cooking school
Class & Cost
Northwest Culinary Academy of Vancouver
Bread Basics – $199.95
Best of Italy – $733.95
Best of Asia – $733.95
6-day Pastry Basics – $681.45
Pasta Boy Peter
Virtual cooking classes $80 – $200/person
Little Kitchen Academy
3-hour hands-on sessions sessions over a 4-week period $75 – $100

**They do offer the occasional drop in, typically for Pro-D Days but they do not cost $75. You can see prices for their Point Grey location here.
The Dirty Apron
Virtual cooking classes $85/person
Hands-on cooking classes $85/person
Nourish Cooking School
Virtual classes $40/person
As you can see, some classes can be more costly than others. This is due to the high level of instruction and the quality of ingredients being used in certain classes.
The Best Cooking Classes in Vancouver
Since you'll be spending both time and money on these classes, it's important to opt for the class that holds the most interest and value for you. With basic costs established, it's time to introduce you to the best cooking classes in Vancouver
1. Northwest Culinary Academy of Vancouver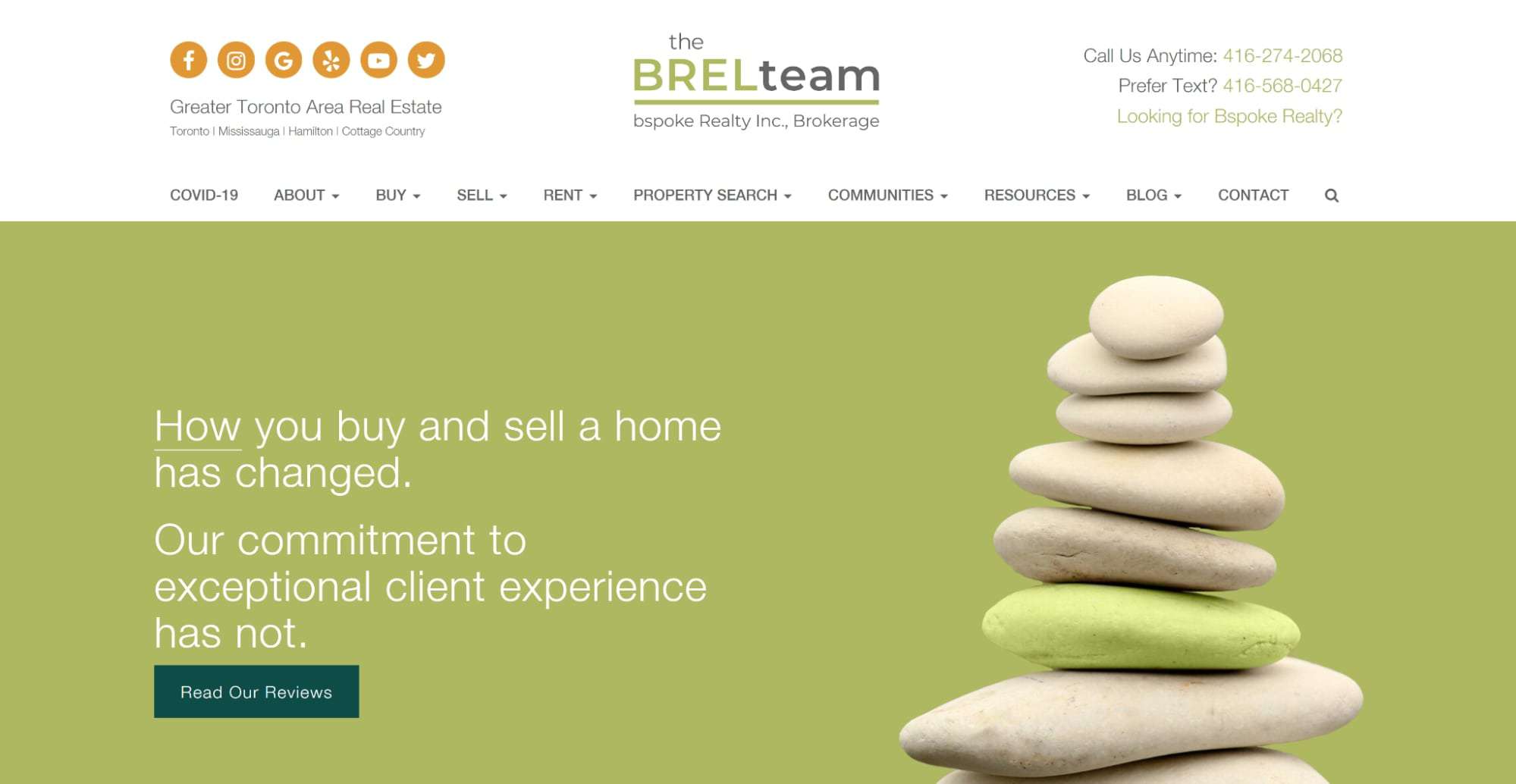 SERVICES
Culinary Program
Pastry Program
One year culinary & pastry/bread program
WEBSITE
https://nwcav.com/
ADDRESS
2725 Main St, Vancouver, BC V5T 3E9, Canada
CONTACT DETAILS
Phone number: (604) 876 – 7653
Toll-free: (866) 876 – 2433
Fax: (604) 876 – 7023
Email:

[email protected]

OPERATING HOURS
Monday: 8 am – 4 pm
Tuesday: 8 am – 4 pm
Wednesday: 8 am – 4 pm
Thursday: 8 am – 4 pm
Friday: 8 am – 4 pm
Saturday: closed
Sunday: closed
The Northwest Culinary Academy is an elite culinary school that regularly trains and produces high-level chefs. But, aside from dedicated curricula for would-be professionals, this school also offers 6-day classes for everyday enthusiasts.
In many ways, these classes are a bit more refined than others due to the fact that they are derived from professional cooking syllabi. Along with this, clients that opt for enthusiast classes will also have the opportunity to train under a seasoned chef.
These classes are held in a professional kitchen to provide a realistic culinary setting. It should be noted that these aren't beginner classes, and even the fundamentals class requires some previous kitchen experience.
That said, one of the true highlights of the Northwest Culinary Academy's cooking classes is the sheer variety of recipes. With these classes, clients can learn everything from bread baking to Italian cuisine and even Japanese foods.
Classes are derived from professional curriculums
Extremely wide variety of recipes to learn
Classes are held in a professional kitchen
Instructors are seasoned chefs
Requires some level of kitchen experience
Enthusiast classes are quite expensive
Customer Reviews
These clients can easily attest to the effectiveness and quality of the Northwest Culinary Academy's enthusiast classes:
"Thank you to Chef Tony, Jonathan, Erin , and Tarek, and all the amazing staff at Northwest Culinary Academy . I just completed my Enthusiast Basics 1 course and can't wait to start my next course. Food was incredibly fresh and amazing, learned so much technique and the science behind it. Absolutely amazing experience. Highly recommended taking any of the courses- you will not be disappointed" – Helen Y.
"Took the enthusiasts class at Northwest Culinary Academy of Vancouver over four days with my wife and it was the best learning experience we have had in a while. Chef Jonathan, Chef Tony, Chef Eric and assistant chefs Jason, Chanel, Monica were an awesome team delivering quality cooking insights, theory, knife and culinary skills. Big thank you to all of them. Each person had a gas burner stove, prep/cutting board area and a sink. Covid temperature checking, masks all the time, and proper sanitization was done. Kitchen was also spick and span after each act. We learned a ton that we will bring to our daily cooking lives and enjoyed ourselves tremendously." – Ashley L.
2. Pasta Boy Peter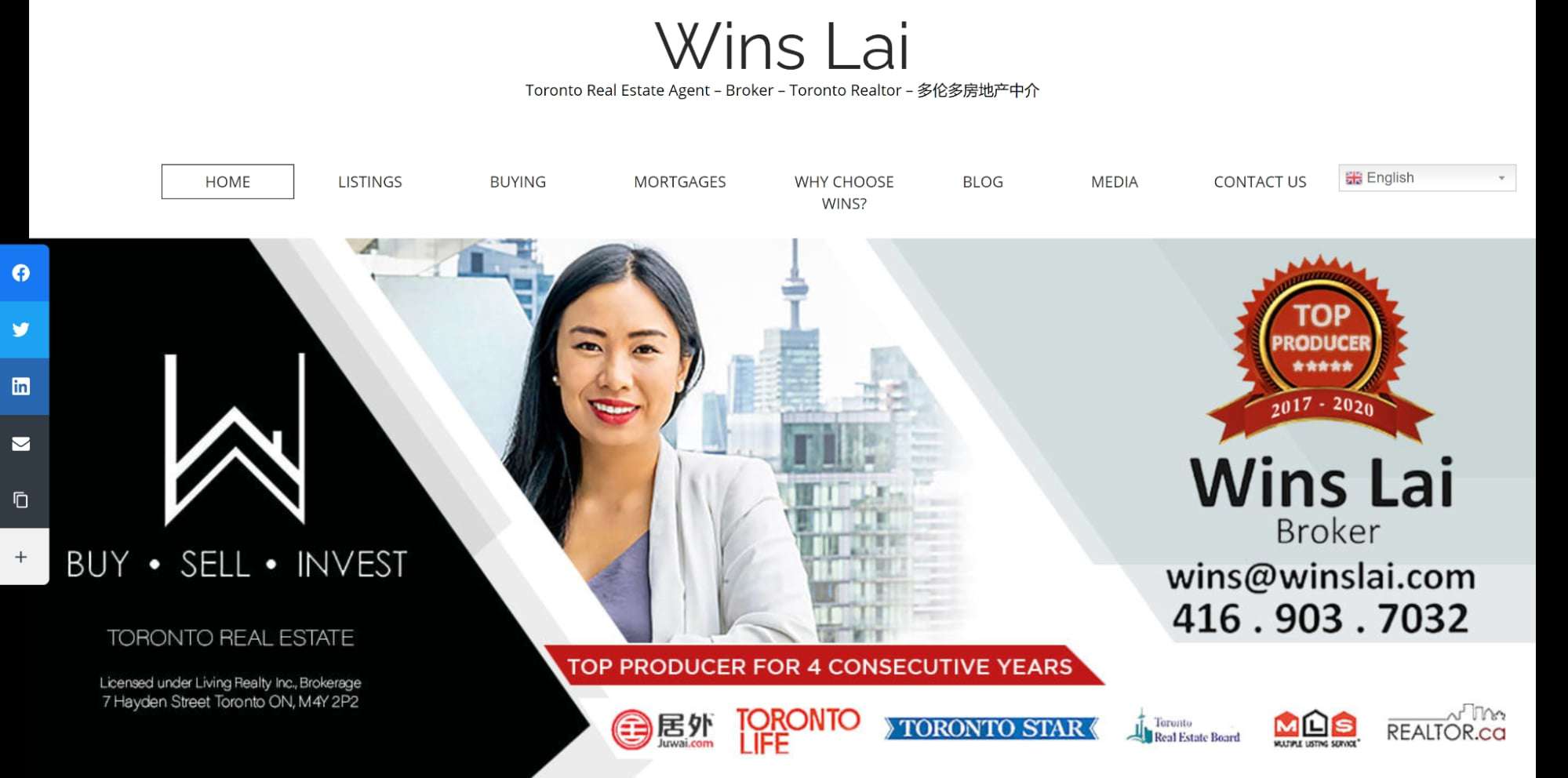 SERVICES
Pasta class
Pasta Part 2 Orecchietti & Cavatelli
Gnocchi class
Roman pizza
Ravioli class
Mozzarella class
Sourdough bread class
WEBSITE
https://www.pastaboypeter.com
ADDRESS
601 W Broadway Suite 400, Vancouver, BC V5Z 4C2, Canada
CONTACT DETAILS
Phone number: (604) 813 – 7372
OPERATING HOURS
Monday: 11 am – 9 pm
Tuesday: 11 am – 9 pm
Wednesday: 11 am – 9 pm
Thursday: 11 am – 9 pm
Friday: 11 am – 9 pm
Saturday: 11 am – 9 pm
Sunday: 11 am – 9 pm
Pasta Boy Peter was originally a pasta company that sold to Vancouverians at local farmer's markets. The company began offering classes when the founder decided to put his cooking experience to use.
Today, Pasta Boy Peter teaches a wide variety of Italian dishes, from your standard spaghetti and meatballs to less common dishes like ravioli and Roman pizza. At the moment, however, these classes are only held through virtual means as a precaution against COVID.
Despite this minor setback, this company's classes are still viable and engaging, especially since most ingredients can be sourced locally. Many clients have expressed particular satisfaction over learning to bake pizzas and focaccia bread at home.
The only issue some people may have with these classes is the fact that they are focused solely on Italian foods. Hence, clients should only take this if they are comfortable being restricted to pasta, bread, and pasta sauce recipes.
Clients will learn to bake unique types of bread
Great for those who wish to learn Italian cuisine
Teaches pizza baking from scratch
Focuses only on Italian cuisine
Customer Reviews
Despite only focusing on Italian cuisine, these classes still leave great impressions on clients:
"This man makes three hours go by in a flash. His refreshing approach to cooking based on old family values can be tasted in the pasta. I highly recommend taking his award winning class." – Scott G.
"Really fun day! We made focaccia and Roman pizza. Peter breaks it down and makes it easy – we were sent home with the dough we made and we were able to create our pizzas easily. So many great tips & tricks! It's a really fun!" – Linda
3.   Little Kitchen Academy
SERVICES
Children's cooking classes
WEBSITE
https://littlekitchenacademy.com
ADDRESS
3744 W 10th Ave, Vancouver, BC V6R 2G4, Canada
CONTACT DETAILS
Phone number: (604) 228-4551
OPERATING HOURS
Monday: 9 am – 7 pm
Tuesday: 9 am – 7 pm
Wednesday: 9 am – 7 pm
Thursday: 9 am – 7 pm
Friday: 9 am – 10 pm
Saturday: 9 am – 10:00 pm
Sunday: 9 am – 7 pm
At Little Kitchen Academy, the three-hour work cycle begins when children change into a chef's coat and are shown how to properly wash their hands. Together, they work through the recipe of the day by collecting, washing, and prepping ingredients.
They show the children how to safely handle kitchen equipment and clean up after themselves. In every 3-hour class students learn how to make healthy, delicious, and seasonal meals from scratch to consumption — all while experimenting with math and science concepts, working on their reading skills, and polishing up their table manners by sharing meals around the LKA community table (made with 33,436 recycled chopsticks).
In total, there are four stages at the Little Kitchen Academy ranging from 3-5 years, 6-8 years, 9-12 years, and 13+ years old. At each stage, children learn different techniques, and currently, the academy uses in-season recipes that focus primarily on available fresh produce.
As a result, the children don't work with meat and instead cook vegetarian recipes, which are easy to source and safe from the risk of contamination.
Furthermore, their curriculums are built for the specific developmental stages as the younger children will be positively influenced watching the older children, and the older children will benefit and refine their skills when working with the younger children. You can learn more about the curriculum for each age group here: https://littlekitchenacademy.com/curriculum/
Teaches vegetarian recipes
Has 4 stages for children of all ages
Ingredients are prepared beforehand for the children's safety
Doesn't teach with meat-based recipes
Customer Reviews
Parents and children alike are thrilled by the Little Kitchen's classes::
"My two kids loved this experience as little chefs! The place and the staff is amazing! I would definitely enroll them again in this program. They learned so much and always came back home really happy!" – Veronica D.
"One word to describe the Little Kitchen Academy experience… WOW! The kids we're excited going into the class and came out ecstatic with smiles from ear to ear and stories to share. We're already getting requests from our kids for another class. Great work, LKA team. Thank you!" – Feras E.
4. The Dirty Apron
SERVICES
Cooking classes
Catering
Delicatessen
Private hands-on classes
Private virtual classes
WEBSITE
https://www.dirtyapron.com
ADDRESS
540 Beatty St, Vancouver, BC V6B 2L3, Canada
CONTACT DETAILS
Phone number: (604) 879-8588
Fax: (604) 629-5844
Email:

[email protected]

OPERATING HOURS
Monday: 8:30 am – 3 pm
Tuesday: 8:30 am – 3 pm
Wednesday: 8:30 am – 3 pm
Thursday: 8:30 am – 3 pm
Friday: 8:30 am – 3 pm
Saturday: closed
Sunday: closed
The Dirty Apron is a great option for large groups of friends who wish to partake in cooking classes. This is because these folks offer package deals alongside your standard open-slot classes.
Thanks to these package deals, The Dirty Apron has become a popular option for company team-building projects. As of now, all classes are held through Zoom meetings, but face-to-face classes are slated to begin later this year.
This company's cooking classes are particularly long, with most sessions lasting 2 to 3 hours. During this period of time, clients will learn to cook one main dish and one dessert with ingredients that are included in all class packages.
One unique service offered by The Dirty Apron is the inclusion of wine tasting and full cookbooks as add-ons for cooking classes. Alternatively, clients can also opt for basic class access without help from an instructor if they feel so inclined.
Offers package deals for large cooking classes
Offers wine-tasting add-ons for cooking classes
Clients can choose to follow a class outline without the help of an instructor
Large package deal classes are usually 4 hours long
Customer Reviews
The Dirty Apron has earned more than its fair share of rave reviews:
"We did the BC Wine and Dine cookery lesson. It was on December 11 2020, so during COVID times. It was so well organized you have your own table with your cooking partner to eat from and every cooking station is spaced out and we masked up while cooking. It was a really fun experience, John who was the chef instructing us made it very easy to follow, gave some great tips and kept us laughing. It suits all levels of cooking and is a really nice date night experience. Would really recommend this and would love to do it again." – Julie M.
"We gave the gift of a Dirty Apron virtual cooking class to our family for the holidays. I knew it was going to be a good time (the in-person classes are always AMAZING), but I was blown away by how interactive, entertaining, and educational it was – all by Zoom! Our entire group had a wonderful time and felt connected through the session. The ingredient packages were beautifully presented, everything was planned perfectly, and the food was excellent. I look forward to attending more of their classes in the future!" – Alanna R.
5. Nourish Cooking School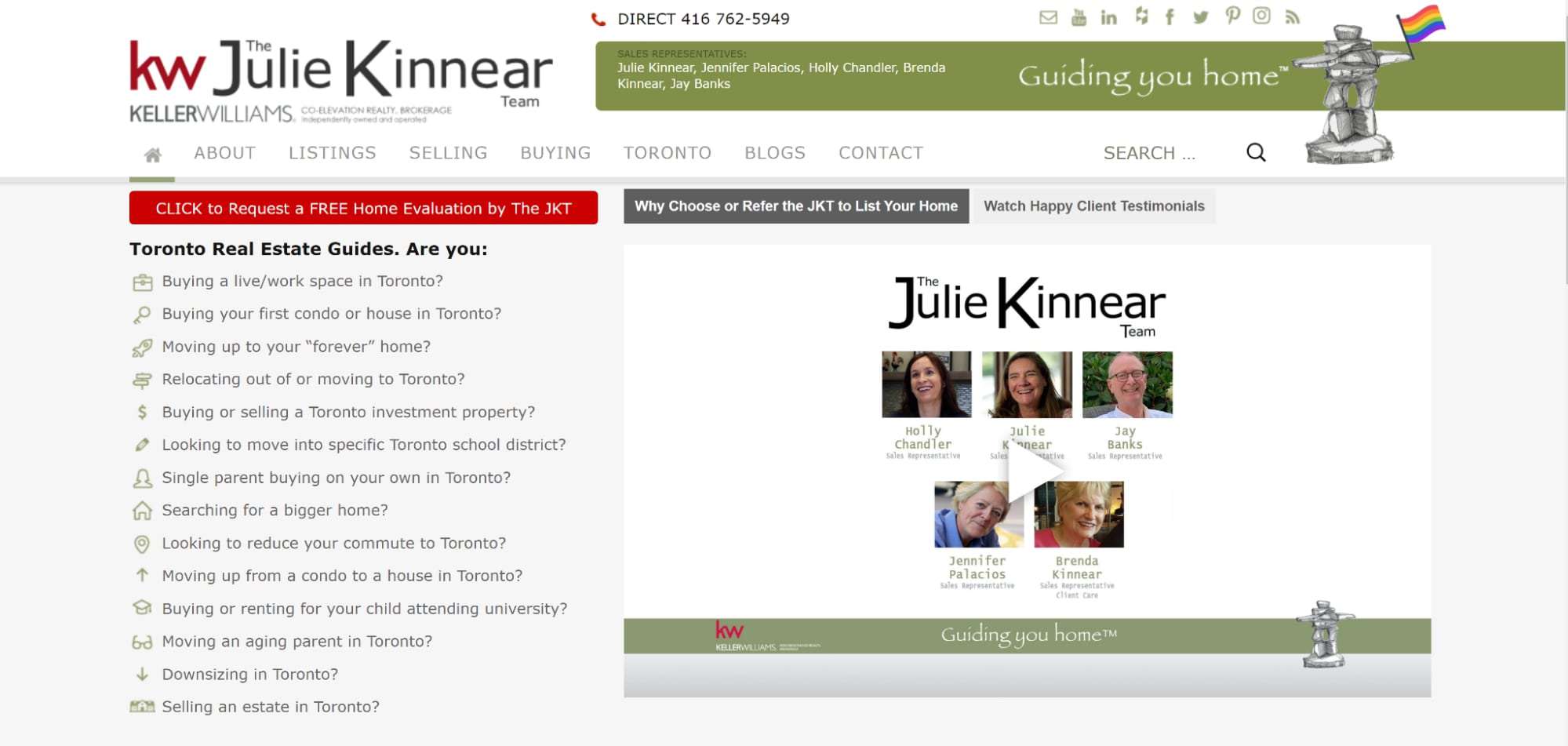 The Nourish Cooking School offers a mix of physical and virtual cooking classes. This lets clients choose between learning face-to-face at the Nourish kitchen, or learning online in the comfort of their home.
Given the current pandemic, physical classes have been altered according to the company's COVID-19 safety plan. During these classes, workstations will be divided into pairs for clients in the same household.
Along with this, they must also wear facemasks during the duration of the cooking class, except when eating or drinking. These precautions help protect guests from any unnecessary exposure.
Virtual cooking classes follow the same flow as physical classes with the only difference being the medium of instruction. While it may seem difficult to learn cooking online, many clients are shocked by how engaging the class is even through Zoom meetings.
Offers both physical and virtual classes
Physical classes follow a strict COVID-19 safety plan
Guests are required to wear facemasks during the class
Slots for cooking classes are only sold in pairs
Customer Reviews
These are just a few of the many clients that Nourish has successfully taught:
"What a wonderful experience! We attended a private cooking class led by Dan and we had the best time. The food we cooked was delicious, Dan was professional and hilarious and we were happy and full by the end of it. Dan has a way of incorporating humor with teaching that puts you at ease and makes for a very enjoyable experience. We were there for about 3 hours and felt like it was a great value. It was also amazing that the classes were kid friendly. We look forward to doing another class." – Amanda L.
"Dan and his staff at Nourish are absolutely awesome! From our initial inquiry to booking our private session, Nourish was helpful with answering our questions which made it an easy choice for us to go with them. Dan was extremely accommodating when it came to meeting the needs of our group, and was happy to work with us to make sure we had everything we needed for the event. The staff's energy and lightheartedness made for a positive experience for everyone in our group. 12/10 would happily book another class with Nourish!" Arnel G.
6. Chef Heidi Fink
SERVICES
Vegetarian Cooking Classes
Authentic Indian Cooking Classes
Thai Cooking Classes
Mexican Cooking Classes
Mediterranean Cooking Classes
Local Seasonal Cooking Classes
Baking Classes
Kids Cooking Classes
WEBSITE
https://www.chefheidifink.com/
ADDRESS
Victoria, BC, Canada
CONTACT DETAILS

[email protected]
Heidi Fink is a Red Seal Chef and an award-winning cooking instructor that has been teaching cooking classes in Victoria since 1999.
In comparison to other chefs, her recipes, teaching styles, and cooking tips are like no other! Her students always leave her class with the confidence and enthusiasm they need in order to enhance their skills even more.
Unlike other chefs, she offers culinary tours of Chinatown for 7 lucky people.
This tour only costs $60 and you will get to learn all about the unfamiliar food for sale in a Chinatown food market, how to cook them, and how to make sense of all the ingredients used in the dish! She does this in order to help more people to discover and feel more comfortable with Asian cuisine.
Talking about cooking classes, she is the only chef that offers three kinds, these are virtual, in-person, and private virtual cooking classes. People prefer to go to her classes because it has a lot of features that others do not have.
Each virtual class includes a printable recipe booklet, a shopping and equipment list are sent earlier, two hours of quality step-by-step instruction, mouthwatering recipes, professional cooking tips and techniques, and a link to a recording of the class so that you can rewatch it again if needed. For the in-person cooking class, it includes a printed recipe booklet, three hours of step-by-step instruction, numerous tips and techniques, a multi-course meal, and especially, inspiration to cook the meal at home.
Her cooking classes and blog have both won multiple local awards
Alert to all kinds of allergy
Very hands-on and demonstrates steps properly
Slots culinary tour is limited
Rates are unavailable online
Customer Reviews
Here is a review from one of her previous students:
"Heidi's classes are awesome! Heidi provides in-depth knowledge of ingredients, the best local sources, and the how and why of a wide range of cooking techniques. From the right way to cut a lime, to the best place in town to buy fresh herbs or exotic spices, Heidi generously shares her professional secrets. Her small, personalized class size allows for student interaction, questions, and a close-up view of the action at the stove! As if this weren't enough, we get to eat all the amazing food she cooks in class – don't eat dinner first! Fantastic value, and no wonder her classes fill up within an hour or two of registration opening. I am a "fan for life" (12 classes and many more to come!)" – Liz Mackay
Here's another one:
"Heidi's Chinatown Tour is personal, informative and inspiring. I felt like I had been on a micro-holiday. Afterwards, I went straight back to the shops to gather some supplies to feed my refreshed enthusiasm for Asian cooking." – Samantha Allix
7. True Nosh
SERVICES
Chinese and Healthy Asian Cooking Classes
Western + Eastern Styles Cooking Classes
Sugar-Free Pastries Cooking Classes
Private Cooking Classes
In-person Cooking Classes
WEBSITE
https://www.truenosh.com/
ADDRESS
1480 West 7th Avenue
Vancouver, BC V6H 1C1
CONTACT DETAILS
Phone: 778-869-9920
Email:

[email protected]
The True NOSH Company Ltd. was created by a Registered Dietitian, Renée Chan. Her mission is to change people's perception of how sugar-free food can still taste good.
They have been teaching healthy cooking classes since 2015. Aside from classes, they are the only ones who also provide gourmet products to the ready-to-eat and beverage industry using natural fruits and vegetables without any added type of sugar.
In comparison to other chefs, the topics they teach are pretty unique. Some of the lessons are function-specific cooking, modifying recipes around allergies, antioxidants, vegetarian/vegan dishes, and superfoods.
What is great about them is that aside from Chef Renée Chan, their classes are also taught by local guest chefs. Another factor why people prefer to go to their classes is because their 4-class series can be bought separately, making them save more money.
Food and ingredients are emailed 48 hours prior to classes
Rates are available online
Has a lot of culinary collaborations
Customer Reviews
Here are some reviews from their previous clients:
"We had a great time at our first cooking class there. Made dumplings and sesame balls. The recipes were inclusive and the flow/information was great. Renee is super welcoming and pretty funny. Highly recommend anything from True Nosh."
"I did the Mochi Workshop with my partner at True Nosh and it was really fun! Super hands-on and a really cozy, homestyle vibe. I really appreciated the sugar-free recipes which means we can enjoy them guilt-free! Definitely recommended – thanks Renee!"
"My husband and I attended the Mochi making class. We had a lot of fun and it was so delicious. Look forward to attending other similar classes there in the near future."
FAQs About Cooking Classes
The 5 Best Asbestos Removal Services in Vancouver [2021 ]
---
That wraps up our list of the best cooking classes in Vancouver. Now that you know what each entry has to offer, you can decide what class is right for you.
By the way, don't be afraid to check out our other lists. We have ones on just about every service you can think of, from ones like these to ones on the best landscapers in Vancouver. As with all our lists, we've included backgrounds, reviews, and other info to help get you up to speed with each company.