The 9 Best App Developers in Vancouver
Sometimes, it can be tough to bring your artistic visions to life. This task is even harder when your vision involves digital development.
But fret not, because we've compiled some of the best app developers in Vancouver. To help you choose from among them, we've also thrown in some company backgrounds and customer reviews.
How Much Does App Development Cost in Vancouver?
Okay, it's best to talk about this first since it's usually a big concern. We'll get to our list of developers afterwards.
The development of an app can be a costly endeavor, with most programs usually costing around $170,000. This is because creating an app requires experienced developers and long hours at the digital drawing board.
On the bright side though, apps with more basic features will cost significantly less with a price tag between $10,000 and $50,000. For general reference, we've prepared this basic cost table:
| | |
| --- | --- |
| App features | Cost range |
| Basic apps (simple information displays) | $10,000 |
| Online shopping, GPS, Online payments | $10,000 – $25,000 |
| Social networking, Rewards systems, Basic connectivity | $25,000 – $50,000 |
| Complex connectivity (video calls, admins, different app levels) | $50,000 – $75,000 |
| All previous features | $100,000+ |
As obvious as it may seem, the fact of the matter is that app development costs depend entirely on the type of features required. The simpler the app, the lower the cost.
The Best App Developers in Vancouver
Since app development can have a hefty price tag, you'll want to pick a company that can properly capture your ideas. So, without further ado, it's time to meet the best app developers in Vancouver.
1. Pieoneers Software Inc.
SERVICES
Mobile app development
Web development
Full-stack development
Branding development
Web design
Deployment & DevOps
Project planning & strategy
SEO services
WEBSITE
https://pieoneers.com
ADDRESS
777 Hornby St #950, Vancouver, BC V6Z 1S4, Canada
CONTACT DETAILS
Phone number: (604) 710-2407
Email:

[email protected]

OPERATING HOURS
Monday: 7 am – 5 pm
Tuesday: 7 am – 5 pm
Wednesday: 7 am – 5 pm
Thursday: 7 am – 5 pm
Friday: 7 am – 5 pm
Saturday: closed
Sunday: closed
The Pieoneers are a group of designers and developers who use their technological skills to build and launch a wide variety of digital projects. This company has over 10 years of experience working in the development industry.
Over the years, the Pieoneers have launched over 40 successful web and mobile applications. These projects were commissioned by various businesses and large companies all around Vancouver.
Many clients voice their appreciation for the team's cost-effective approach to building applications. They do this by using a small, highly experienced team to complete projects bit by bit, according to a pre-planned schedule.
This company is capable of launching applications for both iOS and Android through the use of Swift and Java respectively. As those are the two most popular programming languages, this ensures that the company always publishes relevant and up-to-date apps.
Cost-effective development process
Team has tons of skill and experience
Has over 40 successful projects under their belt
The smaller team may struggle with large projects
Customer Reviews
The Pieoneers have racked up quite a few rave reviews in their 10+ years of service:
"We worked with multiple developers before being recommended to Pieoneers. They have been extremely easy to communicate with. This company provided us very professional support and advice. I can heartily recommend them to anyone looking for a reliable web design and app development company" – Ellen B.
"Thank you guys for your high-professional services and fast work. I've been looking for a good developer for a long time and can finally say I found one. You completely understood my needs and were able to do everything in the best way." – Shawn B.
2. TTT Studios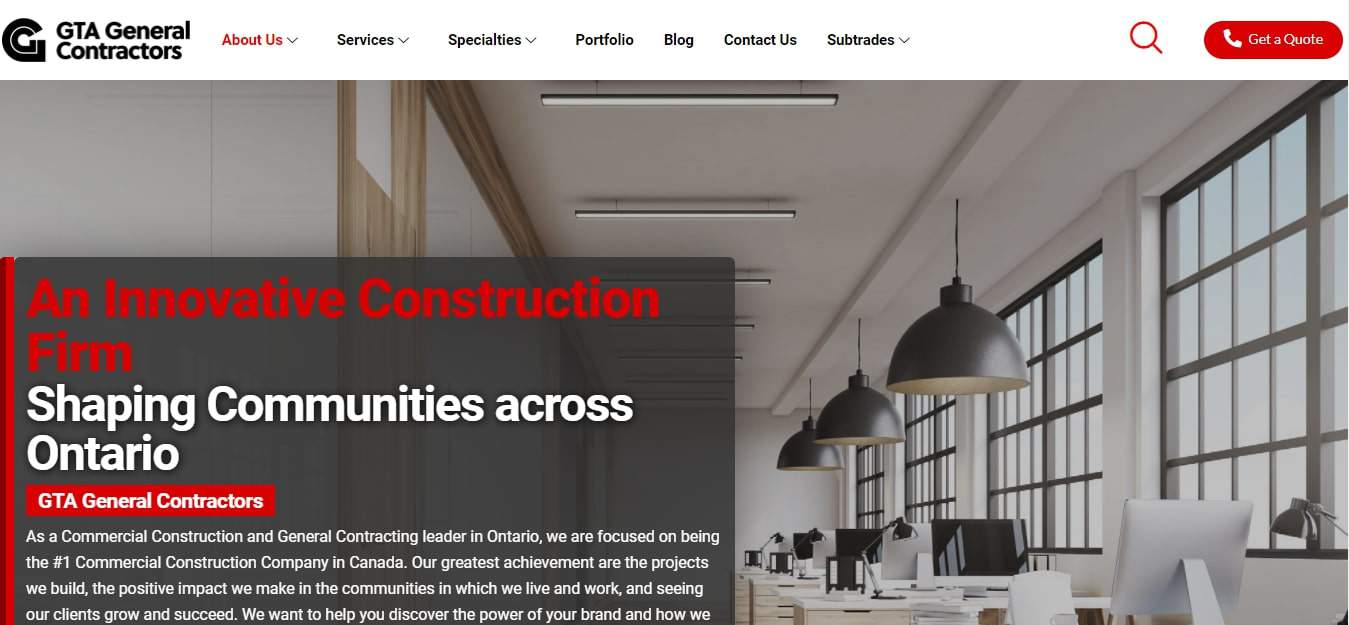 SERVICES
Consulting
UX & UI design
Mobile app development
Web development
Enterprise solutions
Backend services
WEBSITE
https://ttt.studio
ADDRESS
777 Dunsmuir St #1250, Vancouver, BC V7Y 1G6, Canada
CONTACT DETAILS
Toll-free number: (888) 315-4476
Email:

[email protected]

OPERATING HOURS
Monday: 9 am – 5 pm
Tuesday: 9 am – 5 pm
Wednesday: 9 am – 5 pm
Thursday: 9 am – 5 pm
Friday: 9 am – 5 pm
Saturday: closed
Sunday: closed
TTT is a digital design firm that specializes in creating unique, customized software for all purposes. As of now, the company designs and builds programs for over 200 clients from all corners of the globe.
As a relatively large firm, TTT's services can be a bit on the expensive side. But many clients will tell you that their work is well worth it because of the company's unmatched development capabilities.
More often than not, this refers to the company's augmented reality and virtual reality technology. Where other companies can only write standard apps, these folks can actually integrate AR and VR to make your apps one-of-a-kind.
Clients who intend to work with TTT should take note that all services are offered in-house. While some features can be planned remotely, more advanced features will need to be built and calibrated at the company's development facility.
Extremely large development team
Utilizes AR and VR technology
Caters to over 200 clients
Services are in-house only
Customer Reviews
These clients couldn't be happier with the work done by TTT StudiOS:
"I came into app development and startups literally with an idea on a napkin. After two failed attempts with other development companies Two Tall Totems rescued me and my idea. I can't thank them enough for the hard work and great skills. Thank you!" – Sarah B.
"It was a great pleasure working with TTT. Our projects were very complex with various stakeholders and were built on top of existing codebase, but TTT still delivered all of our design and development tasks on-time and with very high quality. We have worked with TTT on a wide range of projects including both apps and websites. We will definitely choose TTT for our future projects." – Tao S.
3. Essential Designs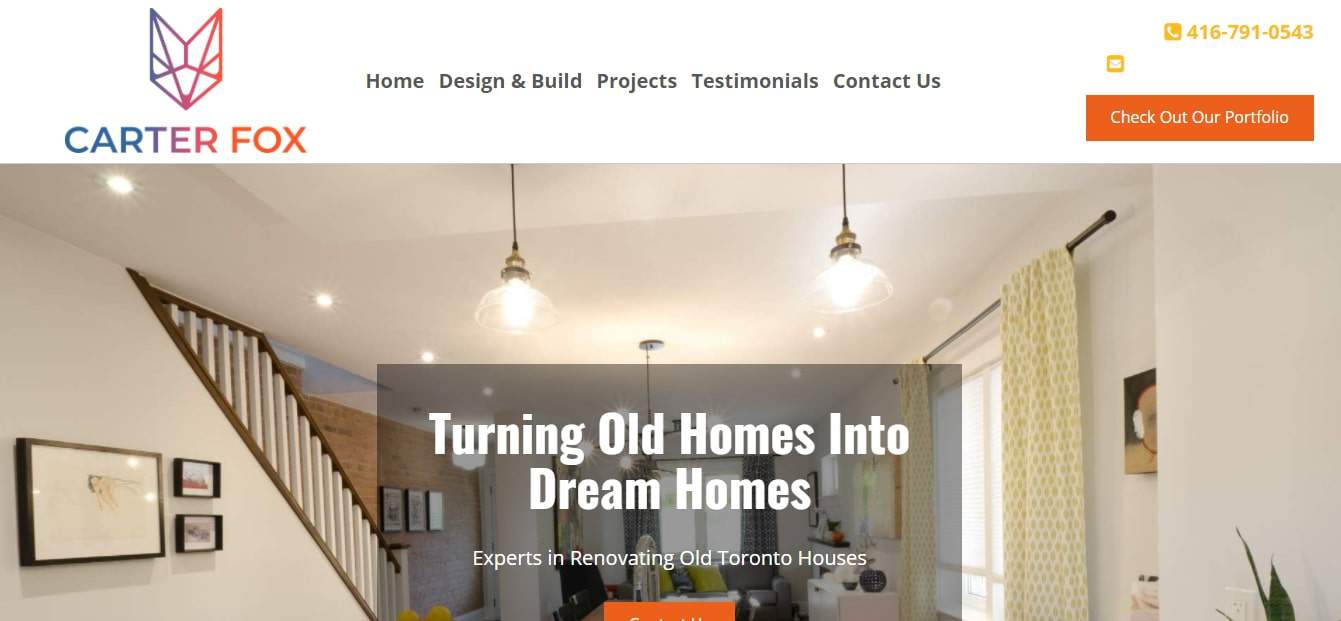 SERVICES
Mobile apps
Web apps
Business platforms
UI/UX design
Server management
Backup services
Digital security services
WEBSITE
https://www.essentialdesigns.net
ADDRESS
610 Granville St #607, Vancouver, BC V6C 3T3, Canada
CONTACT DETAILS
Phone number: 604-239-8192
Toll-free number: 888-694-6269
Email:

[email protected]

OPERATING HOURS
Monday: 8 am – 6 pm
Tuesday: 8 am – 6 pm
Wednesday: 8 am – 6 pm
Thursday: 8 am – 6 pm
Friday: 8 am – 6 pm
Saturday: 9 am – 4 pm
Sunday: closed
Essential Designs has made a name for itself as a company that truly knows the ins and outs of mobile app development. They have proven this through their list of successful projects, which includes networking apps, payment trackers, and encoding programs.
When it comes to programming, a good developer can create programs that push the boundaries of an operating system. Essential Designs is able to do this thanks to its extensive experience with most operating systems.
Having worked with iOS programs since 2008, this company's design team has seen the OS change and grow. In the process, they've learned what works with iOS and this leads them to consistently build smooth-running programs.
This understanding also extends to Android operating systems. As a result, Essential Designs is able to integrate unique Android features like gestures, styluses, folding screens, and IR projection.
Extremely familiar with iOS programs
Capable of integrating OS-specific features
Offers cross-platform programming for apps
Development process is longer than other companies
Customer Reviews
These are just a few of the many five-star reviews that Essential Designs has earned:
"We started working with Essential Designs about three weeks ago. They are developing a new web site for us for transcription. We have been so impressed with their work ethic, their friendliness and the fact that they keep us up to date every time they do something! A great team to work with." – Wendy L.
"Our firm is in the process of creating an application that is being developed by Essential Designs. We are a month into the process and I've been extremely pleased with the professionalism and expertise to this point. Scott has been nothing short of professional and Mena has been exceptional with her ideas and creativity. I look forward to the finished project." Ian A.
4. Bound State Software Inc.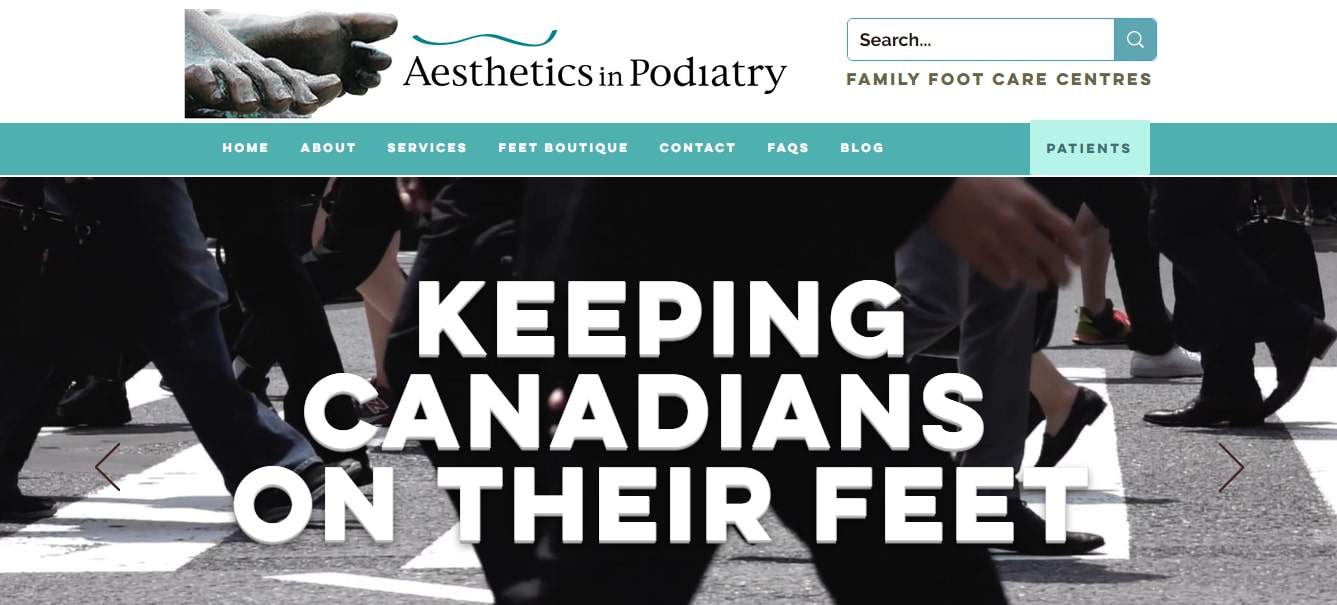 SERVICES
App development
SEO services
App launching
Software training
Web design
WEBSITE
https://boundstatesoftware.com
ADDRESS
422 Richards St #170, Vancouver, BC V6B 2Z4, Canada
CONTACT DETAILS
Phone number: (778) 800-2260
Email:

[email protected]

OPERATING HOURS
Monday: 7 am – 6 pm
Tuesday: 7 am – 6 pm
Wednesday: 7 am – 6 pm
Thursday: 7 am – 6 pm
Friday: 7 am – 6 pm
Saturday: closed
Sunday: closed
It's no secret that app development can be a lengthy and expensive business venture. So, to help mitigate costs, BoundState offers app prototyping alongside standard development services.
This can be helpful to clients who don't have a set concept for their desired app. Instead of investing large sums of money on an untested program, they can have their app prototyped to see how it would scan in the real world.
If the prototype is well received, the team at BoundState simply makes some enhancements and fixes any bugs that are present. When everything is complete, the final app is presented to the client and it is then launched with their approval.
Aside from this handy prototyping service, many clients enjoy working with BoundState for their ability to make apps easy to understand. Last but not least, these folks aren't afraid to advise against development choices for the good of a client.
Offers a prototyping service for new apps
Great for developing apps from scratch
Budget-friendly development options
Not ideal for clients who want their concepts unaltered
Customer Reviews
BoundState has left great impressions on many of its previous clients:
"When I first started my online business, I was in search for the perfect development firm to build my web application. I must have visited over 10 agencies in Vancouver and none of them were to my satisfaction. They were either too expensive, unprofessional, or untrustworthy. It all changed when I met Martin from Bound State Software." – Magnum C.
"Excellent service!! Very responsive, knowledgeable and friendly staff. They were able to help us make an outdated system functional and thereby allowing us to continue providing our stakeholders with the level of service they are accustomed to. I highly recommend Martin and his team!" – Maureen K.
5. BR Softech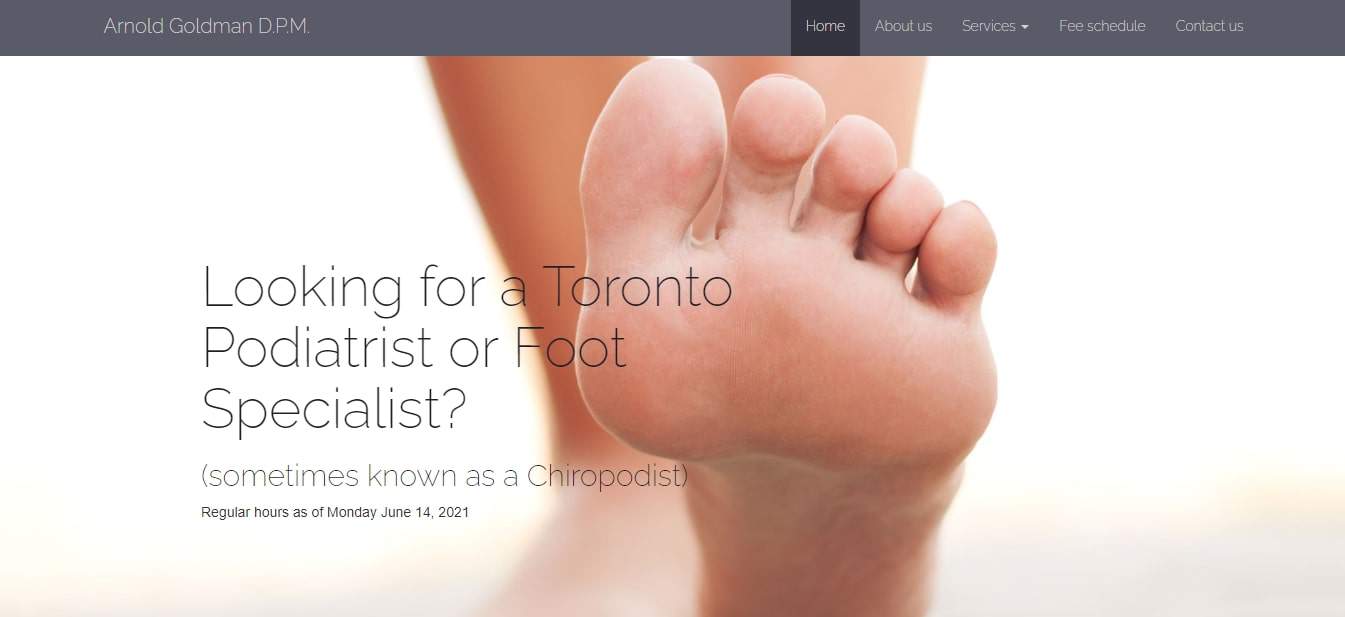 SERVICES
App development
Web development
Web design
Software development
API services
WEBSITE
https://www.brsoftech.com
ADDRESS
1193 Main St #3301, Vancouver, BC V6A 4B6, Canada
CONTACT DETAILS
Phone number: (604) 360-4433
Email:

[email protected]

OPERATING HOURS
Monday: 9 am – 5 pm
Tuesday: 9 am – 5 pm
Wednesday: 9 am – 5 pm
Thursday: 9 am – 5 pm
Friday: 9 am – 5 pm
Saturday: 9 am – 5 am
Sunday: closed

BR Softech is among one of the largest development companies in Vancouver. These folks dabble in everything from web programming, to game building, and of course, app development.
The company has worked with clients in 38 different countries and overall it has developed well over 5000 mobile apps. With all this experience, BR Softech is able to offer advanced features such as AR, VR, and even Hololens app integration.
Given the rarity of app developers with such capabilities, the company has made AR and VR integration their specialty. Because of this, Softech has created everything from mobile phone simulation games to unique identification apps.
On the whole, this company has the means to serve a wide variety of industries through complex applications. This makes it an ideal option for clients with a set concept in mind and a significant amount of capital to invest.
Specializes in AR, VR, & Hololens tech
One of the largest app developers in Vancouver
Serves a wide variety of industries
The company's services can be expensive
Customer Reviews
With a client base spanning over 30 countries, this company has no shortage of excellent reviews:
"I am searching an app development company for my institute and I found BR Softech Pvt. Ltd. This company give me a wonderful development support to build my android app. They have a team of experienced team of mobile app developers." – Lisa B.
"BR Softech is a good company. I m really impressed with their quality and professional app development services." – Lucy W.
6. Raccoopack Media
Raccoopack Media is the best Vancouver-based digital studio that crafts amazing apps, websites, and games. Unlike other companies, their specialty is in gamification, wherein they make polished products stand out in engagement and usability.
The advantage of working with them is that gamification can enhance learning since it provides users with hands-on experiences as they interact with the learning content. Through this, people can develop practical knowledge more effectively than traditional learning.
Their company is more known than others because they use a user-centric and agile approach.
They thoroughly understand the need of their clients and their target audience before creating a product. This is to ensure that their outcome can also spark connections and conversations to people.
Reviews from previous clients are all constructive criticism that helps them improve their services even more.
A client complimented Raccoopack's design skills and said that they excel at artworks and animations. Another thing that they found impressive about them was the flexibility of their team since they used to always schedule meetings and answer last-minute quick calls.
What's unique about them is they offer their services in three types of sectors, education and training, healthcare, and entertainment.
May schedule a free consultation
Engaging applications
Capable of taking projects from start to launch
Operating hours are unavailable
No rates on their website
 Customer Reviews
"The game successfully represents the values of the organization and also serves to further educate younger generations about invasive species. Raccoopack Media leverages their creativity and expertise to produce quality results. Despite some communication difficulties, the team remains flexible."
"Raccoopack Media was hired to provide mobile app development services. The team helped build out an existing iOS app onto an Android-compatible platform."
7. Technorely
SERVICES
CTO consulting, UX/IU Design, Engineering, DevOps, Quality Assurance
WEBSITE
https://technorely.com/
ADDRESS
625 Como Lake Ave, Vancouver, British Columbia, Vancouver, Canada
CONTACT DETAILS
Phone number: +1(778)3023090
Email:

[email protected]

OPERATING HOURS
Contact for more details
Technorely is a company known for their cutting-edge technology in addressing the IT needs of their clients. They have also partnered with several trusted companies and have also a wide range of successful cases throughout the company's experience.
Equally passionate and professional, the team is driven to deliver high-quality IT solutions that is personalized for the client and fluently advised by the experts. Starting in 2018, the company has made a name for itself for being customer-centric while combining a unique mix that the company is also renown for.
Customers praised the company for being able to provide valuable advice and are highly time-efficient as well in which they are recommended for making solutions count at a limited timeline. They are highly recommended for customers residing in Ukraine, Canada, and USA since they have headquarters in the said places in which each client may reach out to them in specific hotlines.
We recommend this company to clients who are looking for IT solutions that are within the field of FinTech, Healthcare, Industrial software, Logistics, and supply chain, Travel and hospitality, and Blockchain. Furthermore, the company has a solid set of values that enables the IT team to provide consistent high-quality solutions for the client.
Reliable team
High-end technology used
Flexible problem solving
 Customer Reviews
"The engineers provide excellent contributions and value to an agile data registry program. Although the contract negotiation process was a bit time-consuming, Technorely's communication, professionalism and quality of talent has always been excellent." – Charles Tirrell, Prometheus Research
"Technorely Inc. is highly professional and provides valuable advice to the client. So far, they have contributed significantly to the project's progress. The team is always ready to discuss any possible challenges in the project and find a solution to any issues." – Alex Raychuck, Medentee Limited
8.   14 Oranges
14 Oranges is a complete application development provider.
They bring value to businesses through their services like mobile app development, web development and design, SEO and more.
We find it impressive that they've had more than a thousand projects and more than 150 customers since their establishment in 2009.
We like that they offer a free 30-minute project feasibility evaluation so we can set our expectations with no obligation.
They're one of the most responsive companies we've come across when it comes to responding to queries and other concerns.
We think that they know what they're doing and trust that they'll provide the best service. For this, we highly recommend them!
Complete application development provider
More than 1000 projects deployed
Free 30-minute project feasibility evaluation
Highly responsive
Rates are unavailable
Operating hours unavailable
 Customer Reviews
"This collaboration continues to pay off, thanks to 14 Oranges Software's patience, promptness, and field expertise. The team has managed to generate an app that has so far earned the residents' affirmation. The client commends the team members for their seamless workflow and attention to detail."
"The website was able to create an online presence for the store. 14 Oranges Software was easy to work with and gave best efforts. They were very hands-on on the project."
FAQs About App Development
---
That wraps up our picks for the best app developers in the city of Vancouver. To avoid extra costs and time consumption, it's always best to have a general idea of the app you wish to make.
If you want to make a website to go along with your app and your business, we've also made a list of the best web design companies in Vancouver. This list also contains similar reviews and company backgrounds to help you get accustomed to all your options.