Best Places to Live In Vancouver for Young Adults
Young adults make up a chunk of Vancouver's population. According to the 2016 Census, there were 107,630 people aged 20-29 living in Vancouver, which is 17% of the population.
But despite that, a 2021 study showed Vancouver is ranked the best city for youth to work in.
So, if you're a young adult that wants to move to Vancouver, read on for the best places to live in Vancouver for young adults.
Places to Live in for Young Adults in Vancouver
There are plenty of great neighborhoods for young adults to settle down in Vancouver. These include UBC, Kitsilano, Mount Pleasant, West End and Gastown.
Each place has its own unique cultural quirks and benefits, so choosing where to live is entirely up to you!
However, be forewarned: rent in this city is pretty high. The average price for rent as of May 2022 for a one-bedroom apartment in Vancouver is $2,377.
Nevertheless, with all that Vancouver has to offer, plenty of young adults still choose to move into the area, whether it's for school or a new job. So let's take a look at the best places to call home.
1. UBC

The University of British Columbia is one of the top universities in Canada. Not only is it a post-secondary institution but it's home to many restaurants, shops, sports fields, beaches and homes. Many people live, work, play and study here.
There are many places to live in the UBC area, particularly on Westbrook Mall between 16th avenue and Southwest Marine Drive.
That area is known as Westbrook Village. There are many condos there along with stores and shops. The apartments are expensive and many of them are relatively new.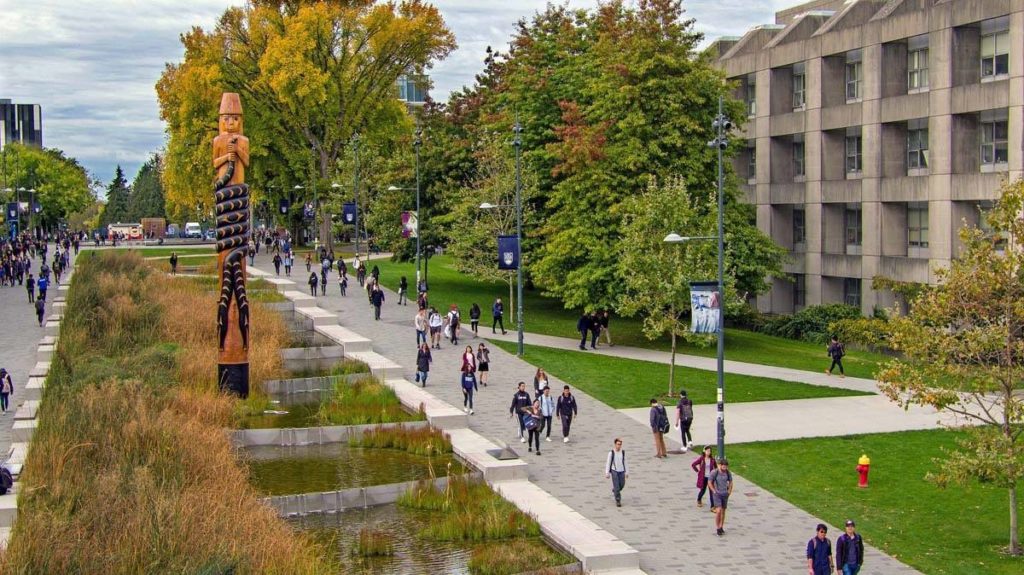 If you want to be closer to the classrooms, the University Village has one and two-bedroom apartments as well as townhomes. There are restaurants, stores and parks just minutes away.
If you are a student, you might want to live at UBC so it's close to school.
2. Kitsilano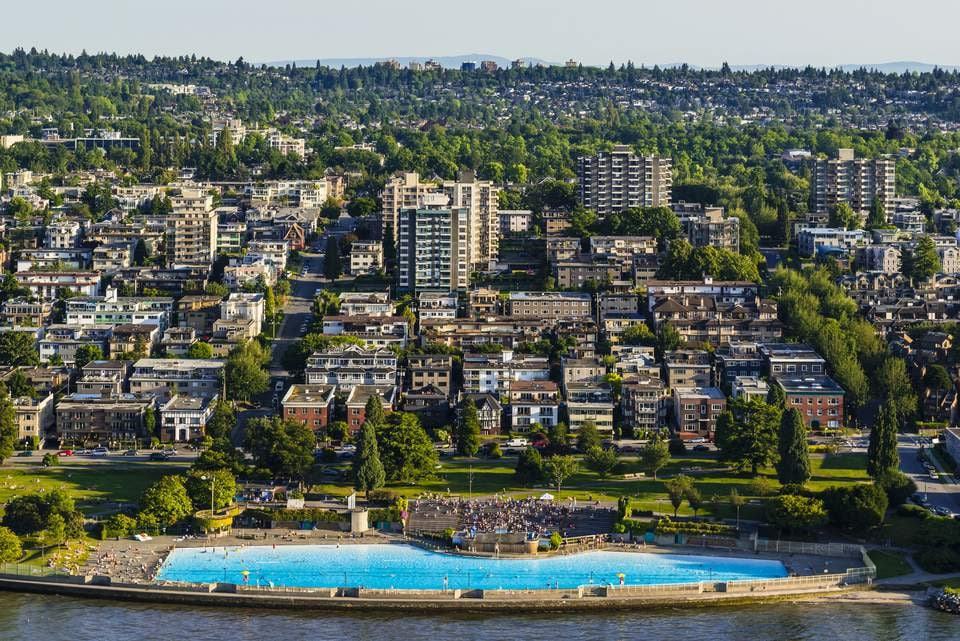 Kitsilano is best known for its beaches, great views and its abundance of people wearing Lululemon while exercising.
The neighbourhood has many different houses, apartments and condos. Like the rest of the city, rent is high.
Kitsilano is also home to vegan, seafood and plenty of Greek restaurants, especially in the aptly named Greektown. Those are located on West Broadway between Balaclava street and Blenheim street.
Kitsilano is a very laid-back neighbourhood. If you like the outdoors, this is the place for you.
If you want to grab some drinks with friends there are many pubs and bars in this area including The Reagle Beagle on West Broadway and Vine Street.
3. Mount Pleasant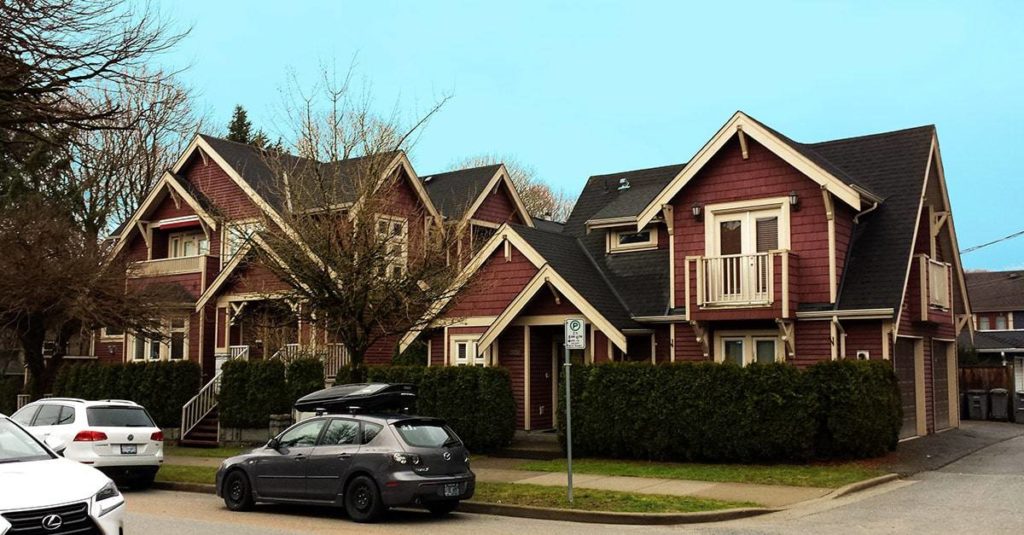 Mount Pleasant is a vibrant neighbourhood that's known for its numerous pubs, indie fashion shops and chained restaurants.There are also plenty of bookstores, coffee shops and record stores.
This is also a place where families reside but many young people live here too since it's a relatively safe and quiet neighbourhood.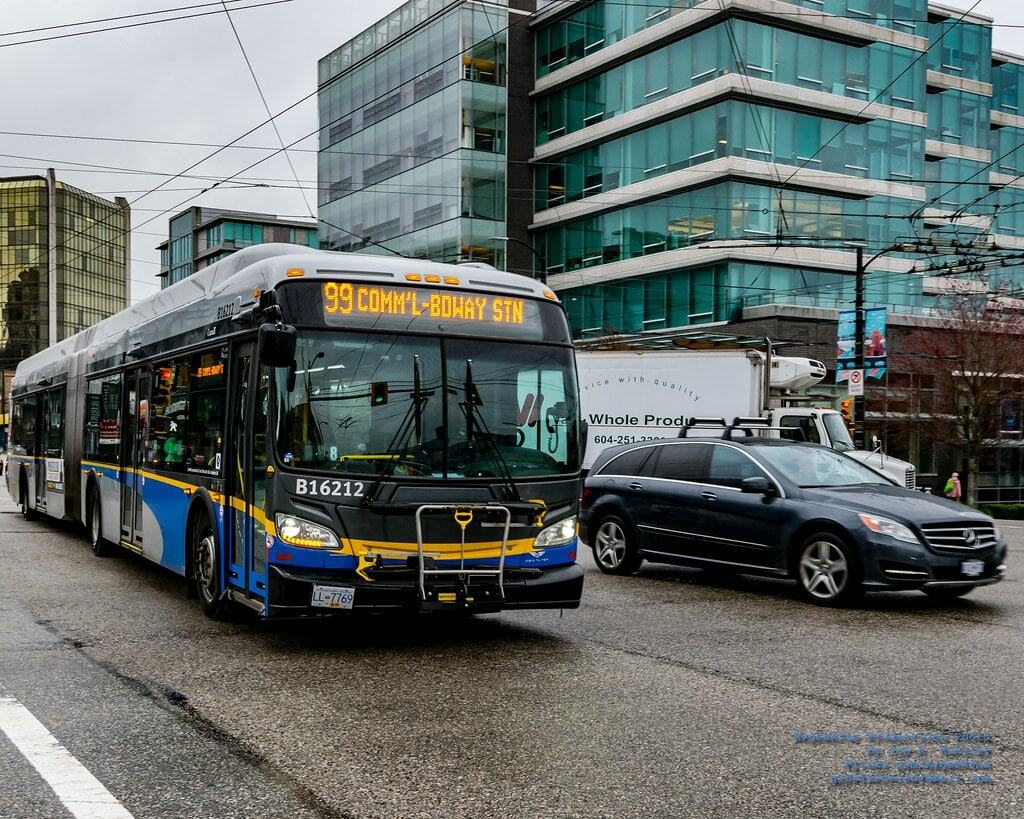 Mount Pleasant is also surrounded by a good number of transit options. There is the 99 rapid "B-line" bus that runs through Broadway back and forth from UBC to Commercial-Broadway SkyTrain station.
On the edge of Mount Pleasant on Cambie Street, there is Broadway-City Hall station where you can take the Canada Line to Downtown, South Vancouver, Richmond or YVR Airport.
There will also be another transit option in Vancouver. Actually, it's already being built.
The SkyTrain's Millenium Line that runs from Lafarge-Lake Douglas in Coquitlam to VCC Clark in Mount Pleasant, will be extended to Arbutus Street starting in 2025. Mount Pleasant will definitely benefit from that.
If you like a quiet but at the same time vibrant neighbourhood, Mount Pleasant might be for you.
4. West End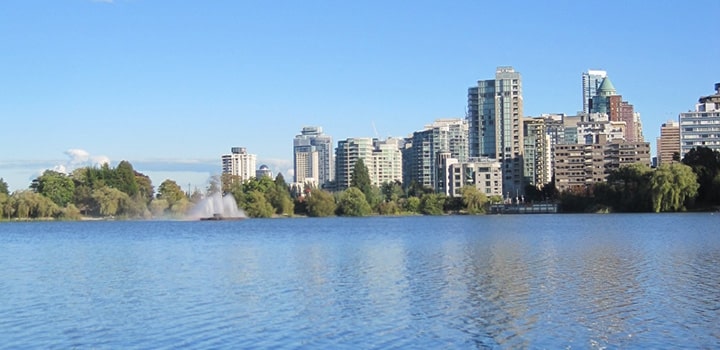 The West End is right next to Downtown Vancouver and Stanley Park. It is the area west of Burrard Street, east of Lost Lagoon, and south of West Georgia Street
It's best known for being home to Vancouver's LGBTQ community. That is particularly in the Davie Village neighbourhood which is on Davie Street between Burrard Street and Bute Street.
The West End is a pretty nice area to live in and many young people (especially in the LGBTQ community) live here. Just recently, the city held its annual Pride Parade on Davie Street.
There are plenty of bars, pubs and clubs around here. When it comes to restaurants there are Greek restaurants, burger bars, taco places and more.
There are also numerous beaches (including English Bay) and parks for those that love the outdoors. You also can't forget about Robson Street because it is home to many trendy shops.
The West End is also home to heritage homes and high-rise apartments. It is also home to many different grocery stores that are within walking distance from the homes.
The downside to the West End is that it can get crowded. There are many tourist attractions here including the Inukshuk and the A-maze-ing Laughter statues.
The Pride Parade and recent Celebration of Light fireworks displays can draw large crowds. So there are times when the West End can get very noisy.
But it is the place for you if you like to be close to the parks, beaches, nightlife and LGBTQ community.
5. Gastown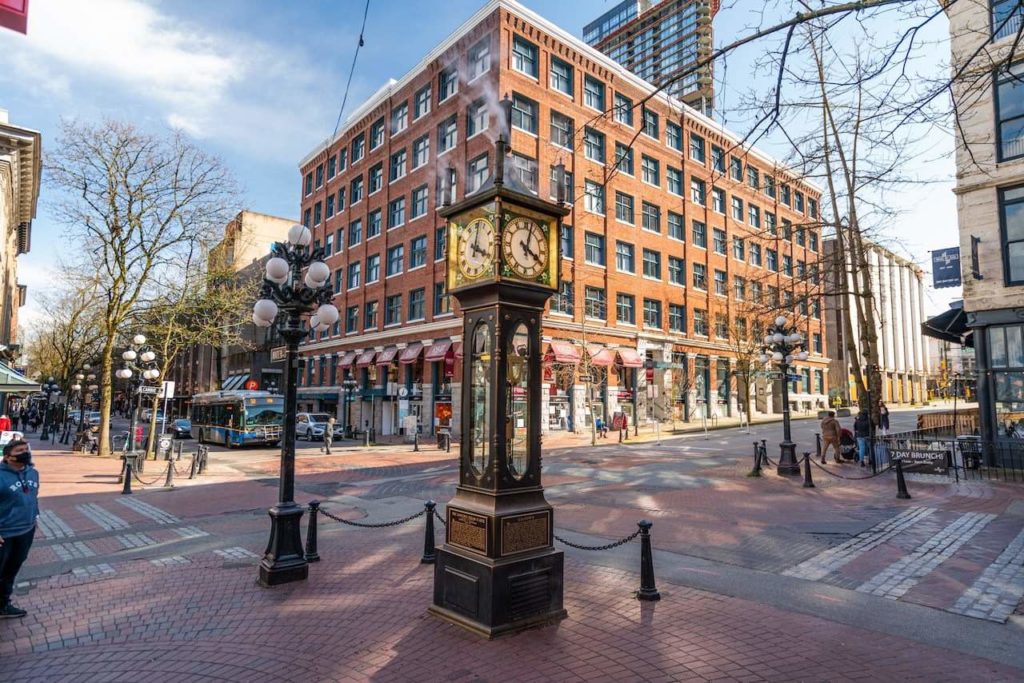 Gastown is a neighbourhood in downtown Vancouver best known for the Gastown Steam Clock which lets off steam every hour.
The neighbourhood is home to many apartments, condos and lofts. The downside (other than the rent) is that the buildings can be old. The architecture is very Victorian.
If you work downtown, you are already living there so you literally just walk to Granville Street, Yaletown, Cole Harbour and even the West End. Of course, Gastown is also a few steps away from Waterfront Station.
That is a transit hub that is the terminus for the SkyTrain's Expo and Canada Lines, the Seabus to North Vancouver and West Coast Express commuter rail which can take you to the suburbs.
Gastown is home to many different cafes and places to drink. That includes beer at the Steamworks Brewpub to cocktails at the Clough Club. As for food, the area is home to restaurants from Italian to Moroccan to Asian.
The area is also home to many souvenir shops, decor stores and indie art galleries. The up-and-coming Railtown district is home to many fashion studios.
Gastown has a bit of everything. If you are young and like to explore, this is the place for you.
---
That ends our list of the best places to live in Vancouver for young adults.! We hope this helps you narrow down your options on where you can stay that best fits your style and preferences.
Check out our article on things to do when you turn 18 in Vancouver to know more about what you can do during this exciting chapter in your life.