9 Top Rated Things to Do with a Toddler around Vancouver
Vancouver is home to many families and is also a popular tourist destination! As a city with such a diverse population, there are countless things to do that are great for families!
Best Things to Do With Your Little One around Vancouver
In a city of diverse cultures, there is always something for everyone. If you have a toddler in your family and are looking for a fun activity to do with them, there are plenty of things Vancouver has to offer.
That said, here are our top-rated things to do with a toddler around Vancouver.
1: See Many Types of Aquatic Life at the Vancouver Aquarium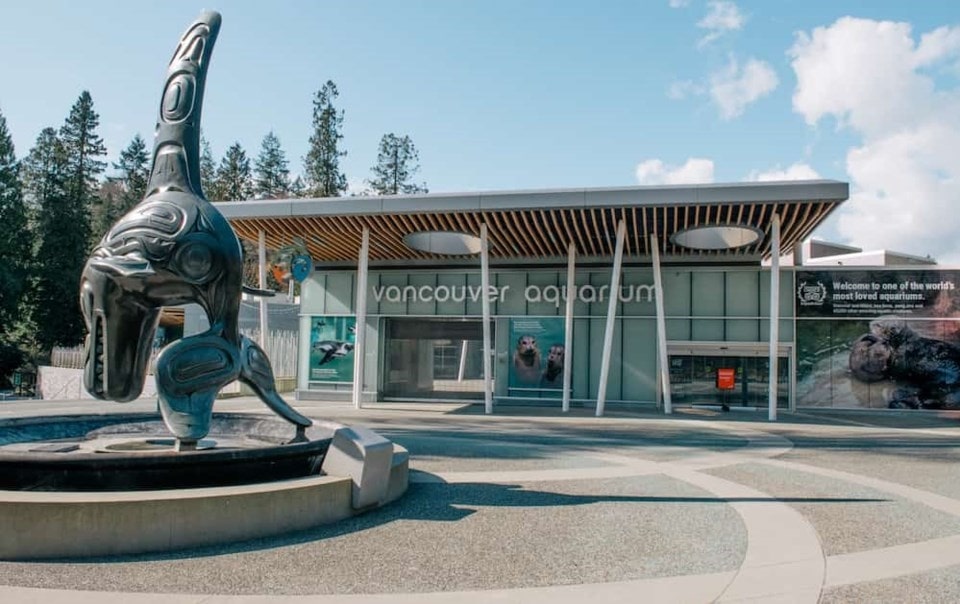 | Test | Info |
| --- | --- |
| RATES | CAD 42 - 73.50 |
| WEBSITE | https://www.vanaqua.org/ |
| ADDRESS | 845 Avison Way, Vancouver, BC V6G 3E2, Canada |
| CONTACT DETAILS | Phone: 778-655-9554 |
| OPERATING HOURS | Monday - Sunday: 10:00 AM - 05:00 PM |
The Vancouver Aquarium is located in Stanley Park and is the home to many different forms of aquatic life.
Such things you'll see here are jellyfish, octopus, and clownfish! There are also animals from all over the world with exhibits that have penguins, seals, sea lions and sea otters.
The Aquarium also has a rainforest exhibit which tries to capture the atmosphere of and humidity of that environment. Here, you'll discover what it's like walking through the Amazon while marvelling at exotic birds, sloths, a green anaconda, a red foot tortoise and more.
We also can't forget about the Frogs Forever exhibit, which showcases numerous types of frogs from all over the world. The Vancouver Aquarium is definitely a great place for a toddler to learn something new!
Little kids can see the animals up close and there are interactive activities such as touch pools, clownfish cove, a 4D theatre, and a wildlife rescue centre where you can see endangered animals up close and ask questions.
It's recommended that you book your tickets in advance as the Aquarium has a capacity limit by the hour. To book tickets and see other info the Aquarium's website is linked below.
2: Stroll through Stanley Park

The Aquarium is Stanley Park's biggest attraction but there are other things families with a toddler can do there.
First of all, there is the seawall. While a toddler might not like to do a whole lot of walking, they may be fascinated with the views of the Burrard Inlet.
Stanley Park is also home to numerous beaches such as Second Beach and Third Beach. There are playgrounds and a large outdoor swimming pool that is fun for the whole family.
While the park also offers horse-drawn carriage rides, kids love the miniature train the most. It runs all year round and it has different themes throughout the year such as the ghost train around Halloween and Bright Lights around Christmas time.
As you ride the train around Stanley Park, children get to see and learn about the wildlife in Stanley Park (which includes seeing a field of goats) and learn about the park's history.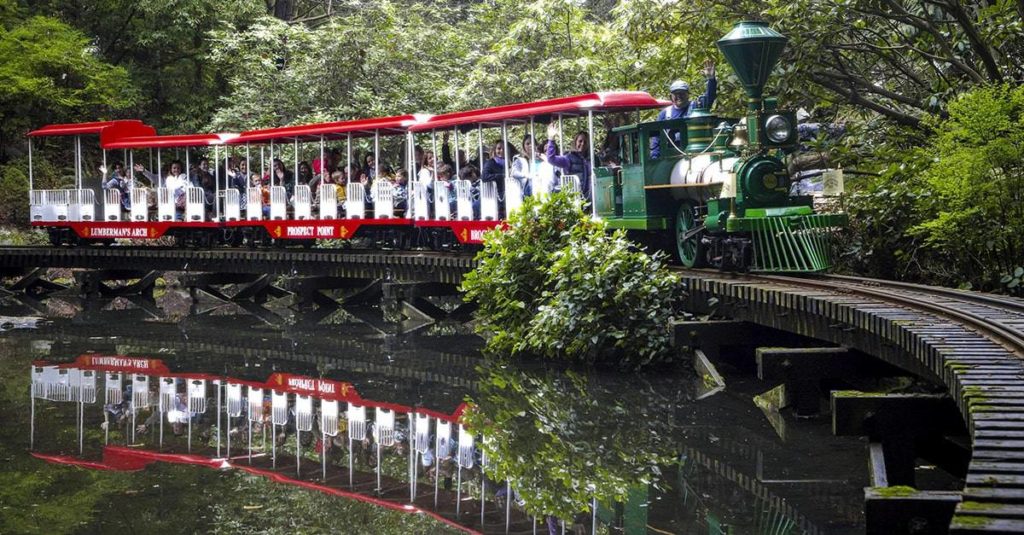 Click the link below to learn more about the miniature train:
https://vancouver.ca/parks-recreation-culture/stanley-park-miniature-train.aspx
3: Learn at Science World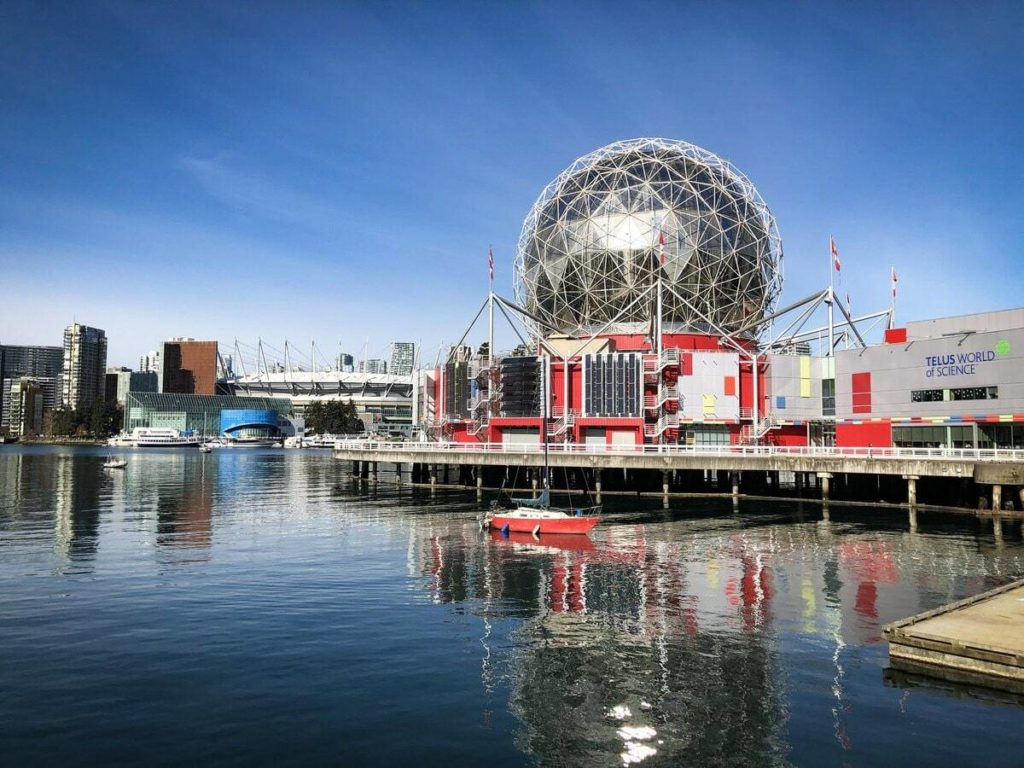 | Test | Info |
| --- | --- |
| RATES | CAD 20.30 - 30.40 |
| WEBSITE | https://www.scienceworld.ca/ |
| ADDRESS | 1455 Quebec St, Vancouver, BC V6A 3Z7, Canada |
| CONTACT DETAILS | Phone: 604-443-7440 |
| OPERATING HOURS | Monday - Sunday: 10:00 AM - 05:00 PM |
If you want an educational outing for your toddler, Science World is a great place to go. Located right on Quebec Street from Main Street-Science World SkyTrain station, the dome was originally used for Expo 86.
Science World teaches and encourages the ideas of STEAM to its visitors, which stands for Science, Technology, Engineering, Art & Design and Math.
At the time of this writing, Science World is holding a T-Rex exhibit until January 23. Other exhibits include Bodyworks, where children can learn about the human body, Puzzles and Illusions and Birdly, an exhibit on birds.
Linked below is the official Science World website where you can learn more about ticket prices and more.
https://www.scienceworld.ca/visit-us/
4: Rise the SeaBus to Lonsdale Quay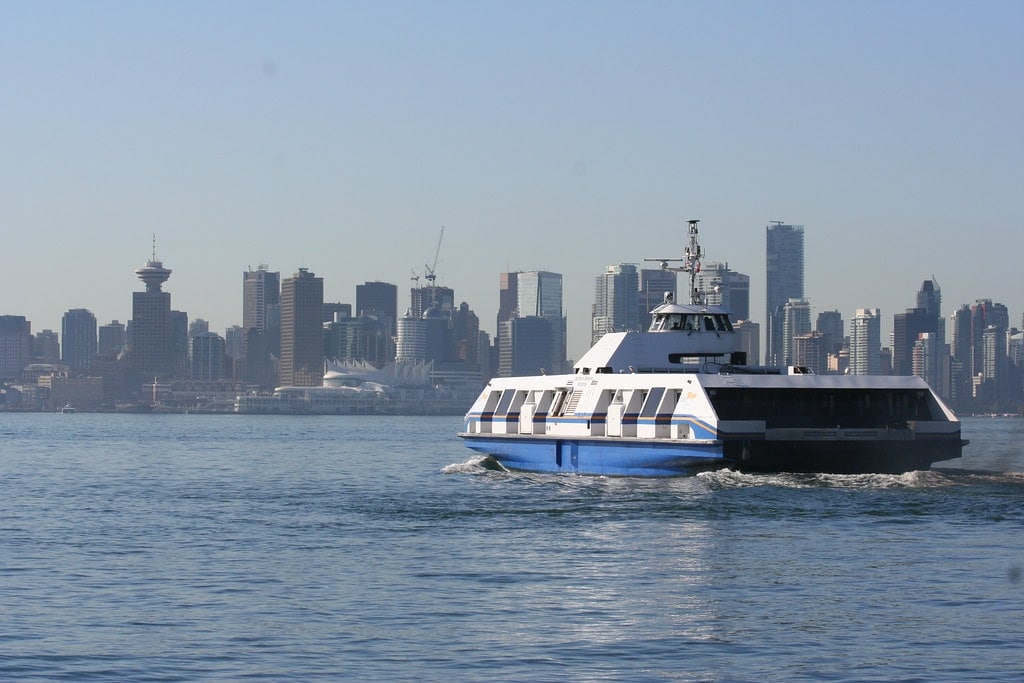 The SeaBus is used by commuters and tourists to get across the Burrard Inlet from Downtown Vancouver to North Vancouver or vice versa.
Families with toddlers like to ride the SeaBus too. If you do have a toddler, make sure to sit in the front or back of the SeaBus so they can see the views.
From Waterfront Station, you can take the SeaBus to Lonsdale Quay. It has great views of the Burrard Inlet and Downtown Vancouver and has a market that has many shops and restaurants.
For toddlers, there are several book and toy shops as well as a ball pit for them to play in. Taking the SeaBus to Lonsdale Quay is a great way to spend a day with a toddler.
5: Spend a Day at the Granville Island Kids Market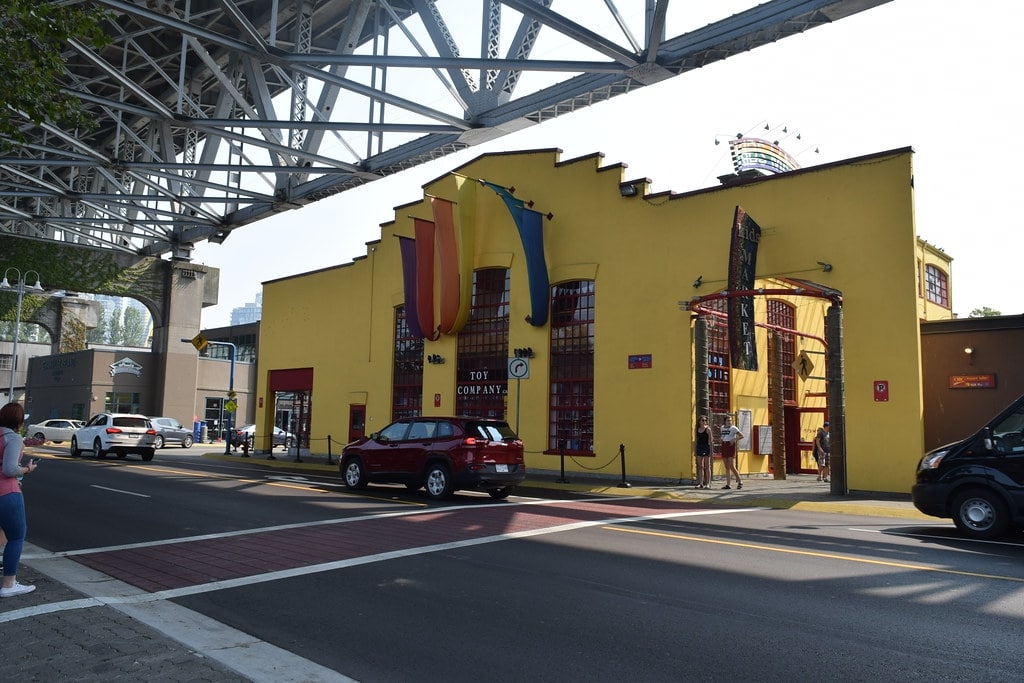 Granville Island is home to craft beer, food, arts, culture and so much more. It is a great place to take a toddler as they can play with the many pigeons that flock there.
But if you really want to entertain a toddler here, you have to go to the Kids Market. Established in 1984, it used to be a paint factory but was converted into a place that has two levels of shops and entertainment just for children.
Here you can find not just one toy store but several! There is also an indoor play area, bumper cars, an arcade and a place full of virtual reality games and rides.
If your toddler needs a haircut, there's a hair salon just for kids and babies. There's plenty of other things to keep them busy such as a candy store, a bookstore and more!
To learn more about the Kids Market, their website is linked down below.
https://kidsmarket.ca/#welcome
6: Meet Animals at Maplewood Farm

Maplewood Farm is located in North Vancouver. It's about a 20-minute drive from Downtown Vancouver and is located near Mount Seymour.
Maplewood Farm is on a rural heritage site on two hectares. It's a fun place for families with young children because there are many animals here including rabbits, sheep and cattle.
Children, especially toddlers are allowed to feed and hold the animals and learn about farm life!
To learn more about Maplewood Farm and how to get there, their website is linked below.
7: Visit the Library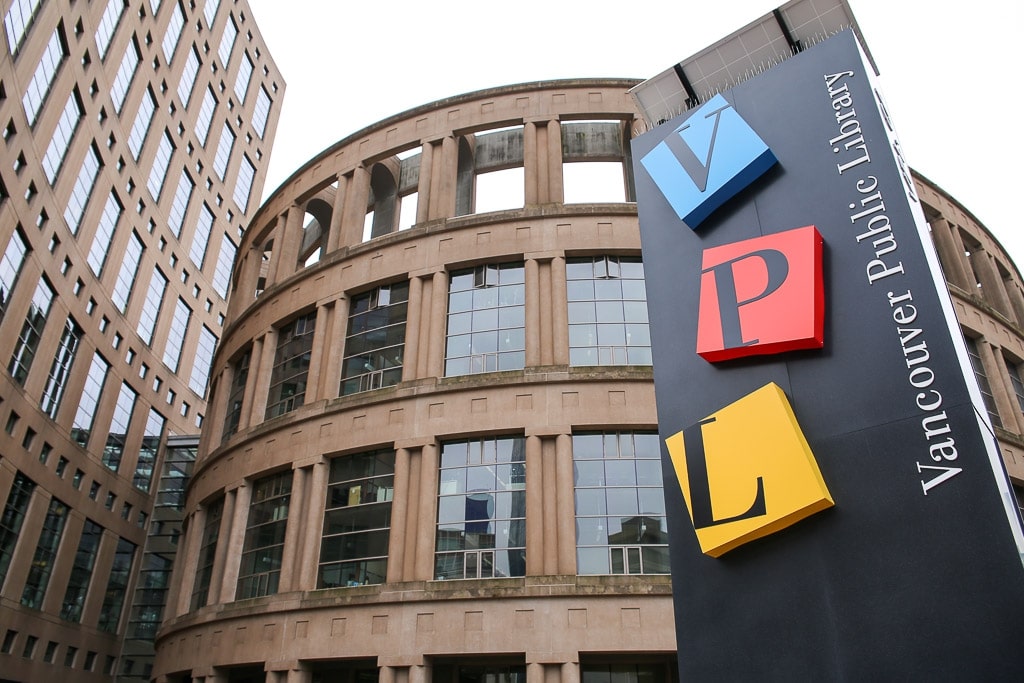 A library is a great place for a toddler and anyone of all ages to learn! There are hundreds of books to read and even storytime from a member of the library staff.
There are numerous Vancouver Public Library branches. The Central Branch in Downtown Vancouver has up to nine floors of books!
Below is a link to all the branches and their hours.
https://www.vpl.ca/hours-locations
8: Have All Sorts of Fun at the PNE and Playland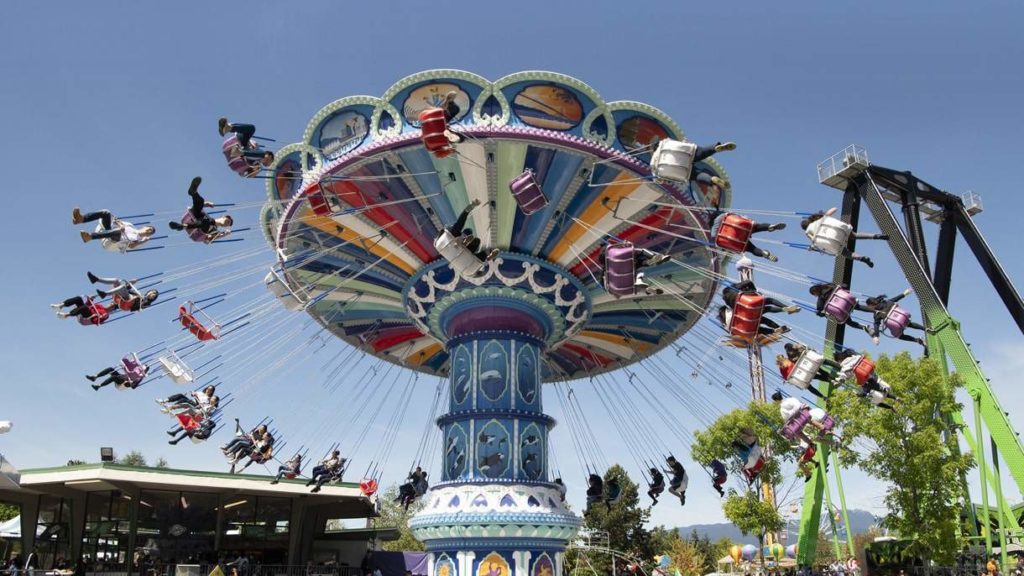 It's all about fun at the Pacific National Exhibition, particularly Playland, which is Vanouver's annual summer fair. This amusement park home to many rides such as Atmosfear and the famous wooden rollercoaster – but toddlers can't ride these.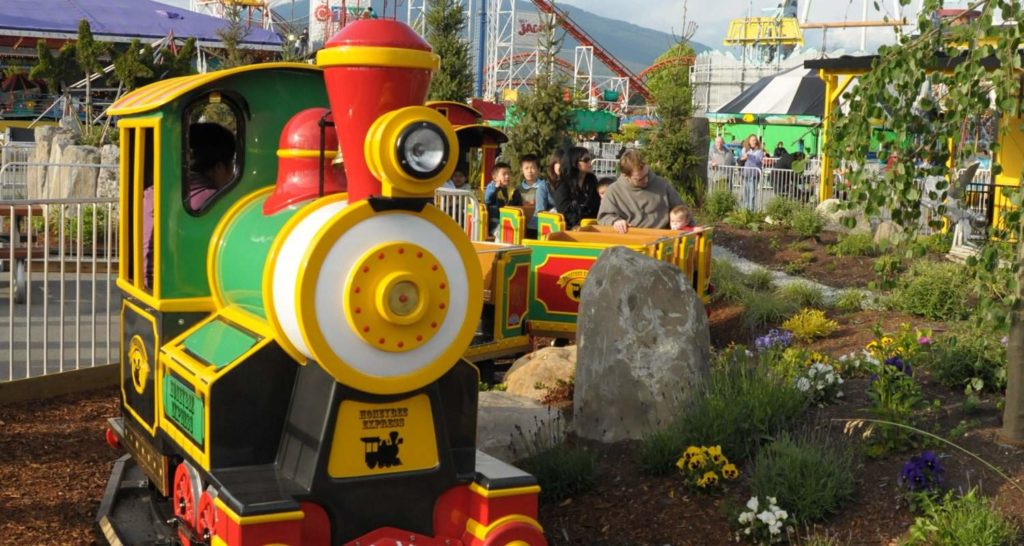 Fortunately, there are several rides for toddlers! These include a merry-go-round, Honeybee Express train and a big Super Slide.
There are many other things for families with toddlers to do! You can grab mini donuts, watch the Superdog show and go see Tooncity which is a stage that has shows for toddlers and families.
Below is the PNE's website if you want to learn more about the fair or Playland:
9: Have a Beach Day

Vancouver is home to many beaches, and we've previously mentioned Second and Third Beaches in Stanley Park. Other beaches that are great for toddlers are English Bay Beach, Spanish Banks Beach, Jericho Beach and Kitsilano Beach which has a public pool.
Linked below is a list of beaches in Vancouver. There you can click on a suggested beach and see what each has to offer.
https://vancouver.ca/parks-recreation-culture/beaches.aspx
---
There are plenty of things to do and places to go in Vancouver with your children. We hope our list helped you schedule your next trip in the city with your toddler.
Check out our article on the best activities for toddlers in North Vancouver.