6 Best SEO Companies in Vancouver
Need an SEO firm? Nowadays, there are thousands of SEO companies promising higher rankings, traffic, and conversions. That's why we decided to do a list of the best SEO companies in Vancouver to help you sift through them.
To put this list together, we looked for the ones with a track record of stellar performance.
We also looked for those with a sufficiently wide range of SEO services so you won't have to go to more than one to flesh out your entire SEO strategy.
You'll see that and more in our article. So, let's get started now!
The Best SEO Companies in Vancouver
Below is a tabular summary of the best SEO companies in Vancouver. Keep scrolling past it for a more detailed description of each SEO agency.
1. Major Tom
BEST FOR
Full-service digital marketing and strategy
PRODUCTS
SEO
Media Planning & Buying
Social Media
Chinese Marketing
Content Marketing
Mobile App Marketing
Analytics
Amazon Consulting
HubSpot Consulting
Marketing Automation
Paid Search
Digital Strategy
Brand Strategy
Commerce Strategy
Research
Business Consulting
Brand Identity
Brand Storytelling
UI Design
UX Design
Creative Production
WordPress Development
Custom Web Development
eCommerce Development
Web Application Development
WEBSITE
https://www.majortom.com/
Min. Project Size
$25,000+
Avg. Hourly Rate
$150 – $199 / hr
ADDRESS
548 Beatty St, Vancouver, BC V6B 2L3, Canada
CONTACT DETAILS
+1 604-642-6765

[email protected]

OPERATING HOURS
8am to 6pm (Monday to Friday)
Major Tom, formerly 6S Marketing, is a company established in 2000 with a mission to help businesses shine in the digital space. From its humble beginnings as a homebased business, it has grown into a full-service firm with offices in Vancouver, Toronto, and New York.
Their team provides a comprehensive suite of Strategy, Creative, Development, and Marketing services, allowing you to get everything under one roof. They have developed over 700 digital marketing campaigns, and one of their main areas of expertise is SEO.
Major Tom takes a personalized approach and works closely with each client to develop tailored tactics that can drive the business forward. By combining top-level strategy with cutting edge technological capabilities, it has become a trusted digital marketing and technology company.
Larger team than other agencies, allowing clients to gain access to diverse skill sets
Big on strategy
Offers a truly comprehensive suite of services including digital marketing, web and software development, strategy/ consulting, and creative services
Slightly more expensive than other SEO companies
High minimum project figure
Customer Reviews
Here are some reviews from their past clients:
"I have been working with Major Tom (formerly 6S Marketing) for many years now, and would highly recommend them to manage your digital media or paid / organic social media. They are super organized, very creative, and provide fantastic service. Plus, now that they have expanded to Toronto they have a fantastic pulse on what is going on outside of the Vancouver market, which is very helpful." -Janelle Amber
"Major Tom is my go-to digital agency for both ongoing campaigns and special projects. They're very knowledgeable and professional and just all around nice people, making it really easy and pleasant to work with them." -Anabel Immega
"Major Tom's expertise in the areas of digital marketing, SEO, social media marketing and web development has been an invaluable resource for us since partnering with them 6 months ago. Their team is passionate, personable and outgoing, they have worked hard to really understand the challenges of our business and provide practical, strategic and effective strategies that will resonate with our target audience and to help us grow and develop. We look forward to continuing our relationship with them." -Megan Gardiner
2. novi.digital
BEST FOR
SEO and PPC
PRODUCTS
SEO
PPC
Website Management
CRO/UX Management
Consultancy and Audits
Google Analytics
WEBSITE
http://www.novi.digital/
Min. Project Size
$10,000+
Avg. Hourly Rate
$100 – $149 / hr
ADDRESS
997 Seymour St #250, Vancouver, BC V6B 3M1, Canada
CONTACT DETAILS
+1 778-800-0648

[email protected]

OPERATING HOURS
9am to 5pm (Monday to Friday)
novi.digital is an award-winning agency specializing in SEO and PPC. Aside from its office in Vancouver, it also has a presence in Lancaster, Manchester, London, Edinburgh, New York, and Preston.
Their team provides analysis, consultancy, and managed services for over 300 clients worldwide. What makes this company stand out is that it uses automation, AI, and Machine Learning technologies to deliver great results.
At novi.digital, team members have their own specialization, so each employee is an expert on a certain field. Their solid SEO experience combined with their insights on the latest industry trends will allow them to boost your website's performance.
Award-winning agency guarantees strong competence
Offers specialist SEO and PPC for specific sectors including retail, travel and tourism, IT, wholesale, finance, cosmetics and beauty, B2B, medical and pharma, security, and recruitment
Offers SEO training
Uses automation, AI, and Machine Learning to deliver strong results
High minimum project figure
Customer Reviews
Check out what past clients have to say about their service:
"With novi.digital's incredible performance, the company acquired a higher search ranking and CPA rate. Both of those factors led to the client's enhanced conversion rates. They are flexible, dedicated, and productive." -Kate Karagholi
"novi.digital's efforts led to a significant surge in both digital traffic and online bookings. The client also enjoys increased occupancy levels, thanks to their work. The team communicated in a way that their non-technical client could easily understand. They provide great value for their cost." -Joanne Arthur
"novi.digital's work so far has increased sales and Google Shopping performance. They provide regular feedback and have an effective workflow. The team implemented more cost-effective strategies that were 75% lower cost per conversion." -Lee White
3. Pacific Creative Group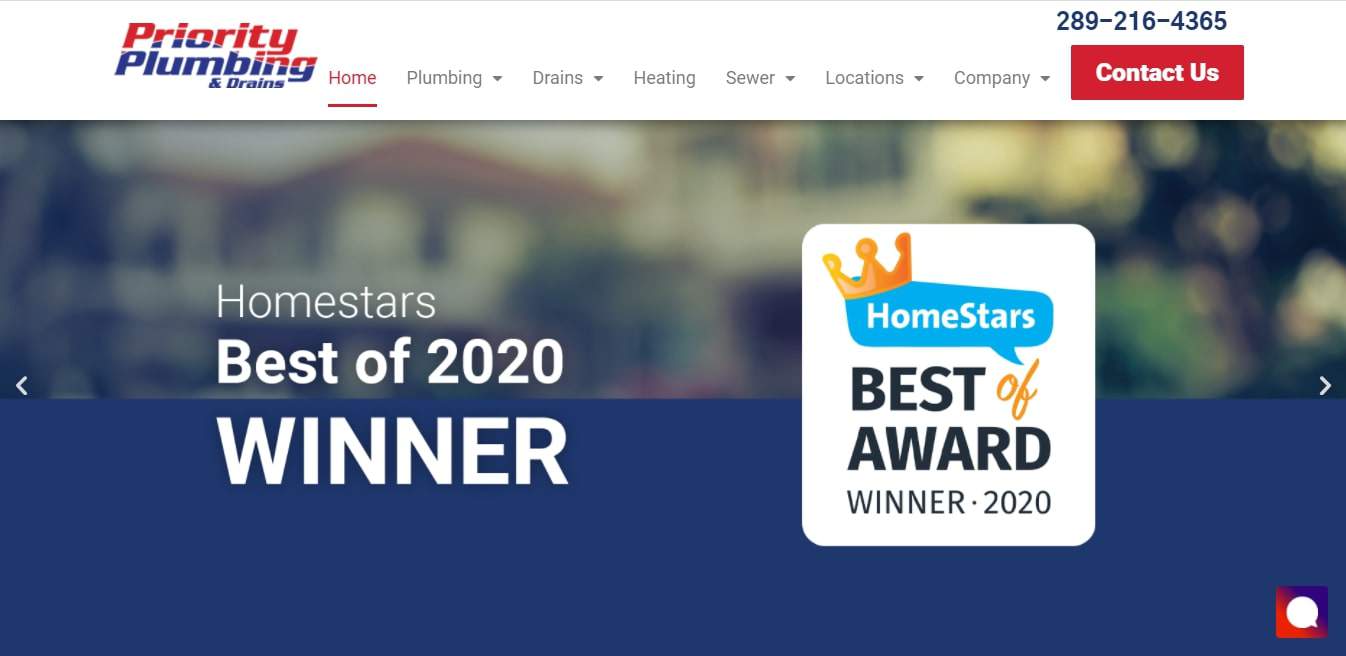 BEST FOR
SEO and Web Development
PRODUCTS
SEO Services
Digital Marketing
Web Design and Development
WordPress Development
WEBSITE
https://thepacificgrp.com/
Min. Project Size
$1,000+
Avg. Hourly Rate
$100 – $149 / hr
ADDRESS
225 W 8th Ave #300, Vancouver, BC V5Y 1N3, Canada
CONTACT DETAILS
+1 888-558-1318

[email protected]

OPERATING HOURS
9am to 5pm (Monday to Friday)
Pacific Creative Group is a digital marketing company based in Vancouver. It offers SEO, web design and development, digital marketing, and WordPress development services.
Its integrated SEO strategy involves consumer analysis, keyword research, backlink submission, guest posting, content marketing, off-site SEO, and thorough reporting.
When you work with their team, they will guarantee consistent improvements each month that will reflect in their comprehensive monthly SEO report. As experts in interpreting data, they will walk you through every part of the report so you can stay on top of your SEO campaign.
Each client will also be assigned a dedicated consultant who will be available five days per week, 12 hours a day.
Aside from SEO and digital marketing services, Pacific Creative Group also designs and develops highly optimized websites that can easily rank higher on search engine results.
Guarantees consistent improvement every single month
Each client gets a dedicated consultant available 5 days a week, 12 hours per day
Low minimum project size
Smaller team compared to other agencies in this list
Customer Reviews
Here are some of the testimonials from their past clients:
"It's been 6 months working with Nick from Pacific Creative Group. And those 6 months have been nothing but great. They've been courteous, (always checking in before any big decision, and always asking for my input), kind (Nick is a big sweetheart), and fast (they got my website up in days, not weeks like my last company). The team is very trustworthy and they know their business very well. Great experience so far and looking forward to the future." -Soma Marton
"Great experience with Pacific Creative Group. First time doing any kind of online marketing, and it worked way better than I expected. What I like most is how transparent PCG is, no fluff or gimmicks. If something didn't work, they were more than happy to cut it or stop the ad campaign. I can definitely see myself growing with them." -Brogan Pratt
"Our company has worked with Pacific Creative Group for just over a year, and the results we've seen from out SEO performance has been dramatic! Lyle and his team are extremely attentive, listen well, and communicate in simple terms so I understand what's going on.The most important thing for me is to be able to trust the companies to take care of area I can't. I don't just get the "standard" service offering, they researched our industry, competitors, and then tailor their approach to fit the vision I have for my company. I've been very happy with Lyle and highly recommend his services!" -Sukhi Dhami
4. Jelly Digital Marketing & PR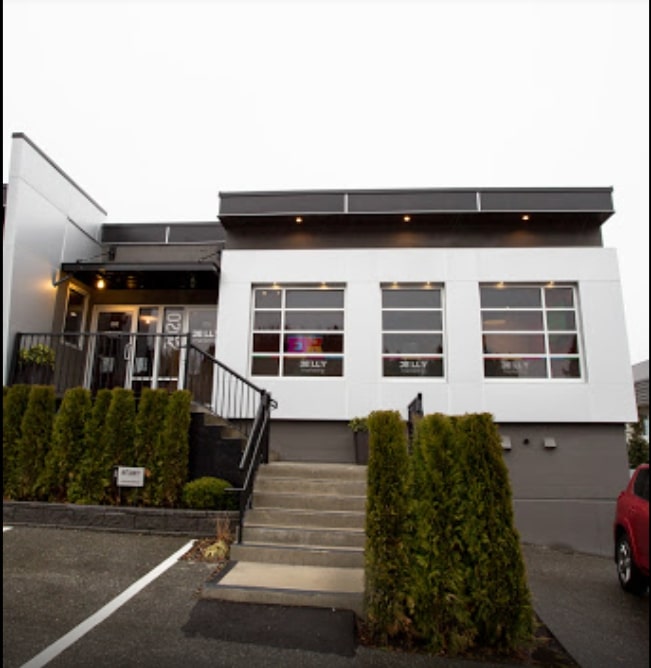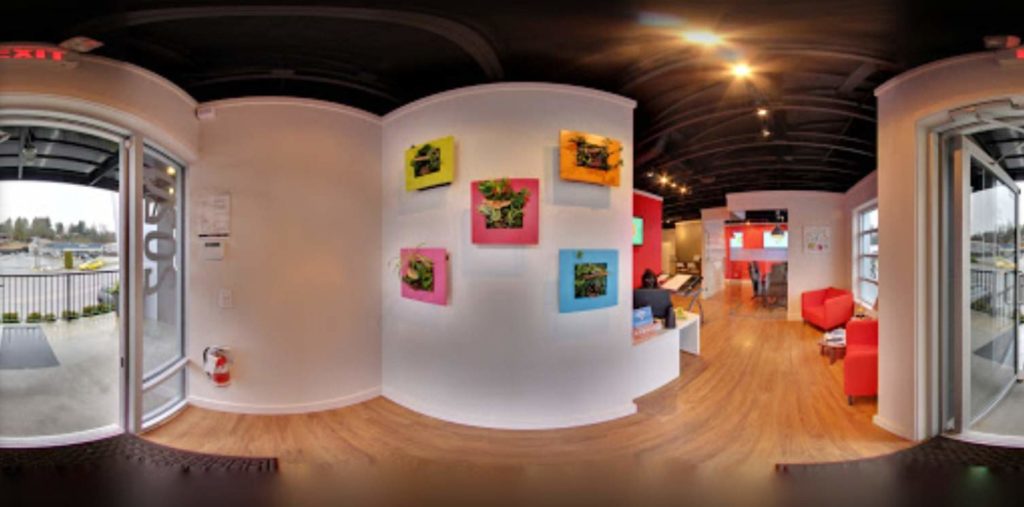 BEST FOR
SEO and PR
PRODUCTS
SEO
Public Relations
Social Media
Digital Ads
Video Services
Podcast Services
WEBSITE
https://jellymarketing.ca/
Min. Project Size
$1,000+
Avg. Hourly Rate
$100 – $149 / hr
ADDRESS
23189 Francis Ave #212, Fort Langley, BC V1M 0G4, Canada
CONTACT DETAILS
+1 604-674-3559

[email protected]

OPERATING HOURS
9am to 5:30pm (Monday to Friday)
Jelly Digital Marketing & PR is a team of high-energy storytellers and digital experts who specialize in SEO, PR, social media, and digital advertising. Together, these pillars allow them to amplify your brand and help you seize great opportunities online.
When you hire Jelly Digital Marketing & PR for SEO, they will start with an audit and provide you with a report of which aspects can be improved using SEO marketing tools. From here, they will develop a customized strategy specifically for your business and perform onsite and offsite SEO improvements.
Aside from SEO, this agency also specializes in anything PR-related– from press releases to digital advertising. Through this service, they can create social media buzz around your exciting company news and increase online interactions with your target audience.
Offers comprehensive digital marketing training
Strong PR expertise
Still a young agency that has only worked with brands in Canada and the US
Customer Reviews
Below are some of the reviews from their past clients:
"Working with Jelly has been a game-changer for our digital marketing. They've helped us navigate the world of SEO, Google Ads, Facebook ads, and given us tons of great advice on reaching our target market. Their team is very knowledgeable; they're very responsive and are always communicating with us. Jelly is a terrific tool in our marketing arsenal!" -Bria Communities
"The people at Jelly are amazing to work with, they go above and beyond for their clients and they are so good at what they do. A great team of people working to help make your business stand out. Would 100% recommend them for all of your SEM SEO and PR needs." -Rachel Exley
"business, then you need to call Jelly. From our first meeting, the Jelly team has gone above and beyond to understand our market, and how best to engage new and existing customers. You tell them your goals – Jelly gets it done. Simple." -Azeem Ahamed
5. The Status Bureau
BEST FOR
SEO, PPC, and Analytics
PRODUCTS
Digital strategy
SEO
Google Search Ads
Social media marketing
Lead generation
Reputation management
Campaign measurement + analytics
WEBSITE
https://www.statusbureau.com/
Min. Project Size
$1,000+
Avg. Hourly Rate
$100 – $149 / hr
ADDRESS
119 W Pender St #217, Vancouver, BC V6B 1S5, Canada
CONTACT DETAILS
+1 604-558-1448

[email protected]

OPERATING HOURS
9am to 5pm (Monday to Friday)
The Status Bureau is a boutique digital marketing agency established in 2006 and currently headquartered in Gastown, Vancouver. They are heavily technical and data-driven.
With expertise in SEO, PPC, and Analytics, their team has launched hundreds of successful marketing campaigns in different verticals. At The Status Bureau, they believe that sometimes the key to improving traffic, search engine ranking, and sales is by outworking competitors.
They are not only competitive in SEO, but also in Google Ads, where they have over a decade of experience in outperforming competitors. If you partner with them, they can even help you understand bids, quality score, and conversion rates.
Technical proficiency — they crawl through code to know which levers to pull
No mandatory long-term contracts
No setup fees
Only a small team of 8 employees
Customer Reviews
Here are some of the reviews we gathered from The Status Bureau's past clients:
"Josh and team are amazing to work with. They've been a game changer for our new startup with regards to the SEO and content strategy. I can't recomend them enough." -JP Holecka
"Josh and the team are super insightful and all round fun/great people. They have been giving us a clear lay of the land in terms of what's important to think about re: SEO (which can be a confusing topic and hard to stay on top of for the average Jane). They're also good at stripping away the complexity and showing you where to focus your energy. I'd recommend them 100%." -Rachel Gertz
"The Status Bureau is a top choice if you're needing to create and execute an SEO strategy that actually works! We highly recommend their services!" -Monica Krake
6. Marvel Marketing
BEST FOR
Full-service digital marketing
PRODUCTS
SEO Services, Web Design, Google Ad Managment
WEBSITE
https://marvelmarketing.ca/vancouver-seo-company
Min. Project Size
$2,500+
Avg. Hourly Rate
Contact for more information
ADDRESS
114 61 Ave SW, Calgary, AB T2H 0B2
CONTACT DETAILS
(587) 387-2323 /

[email protected]

OPERATING HOURS
Contact for more information
Looking to jumpstart your business with a strong digital presence in the industry? Introducing Marvel Marketing – you partner when it comes to making your brand known to your potential customers.
They utilize various online marketing strategy approaches that are proven and tested to guarantee you stellar results. Furthermore, their expertise in a wide range of interrelated fields makes them an excellent choice for growing your company.
They capitalize on making your company have lasting first impressions as a brand on your customers. While they have remarkable start-up operations, they could also include long-term maintenance services to complete the package.
Should you still have any doubts about availing of their innovative services – worry no more because they offer free consultations, and you get to decide if they are a perfect fit for you.
Accommodating customer service
Quality and consistent services
Timely feedback and response
Operating hours are not available
Customer Reviews
Here are some reviews from their clients:
"Ryan has helped me from the beginning of my journey with web design, SEO and online ads for my real estate. Amazing team and I can vouch they provide legitimate results."
"Excellent Marketing company! Surpassed my expectations for quality, speed and service. The turn around time on my campaign was faster than I requested and now I have more inquiries than I know what to do with. A Solid problem to have!"
FAQs About the Best SEO Companies in Vancouver
---
Working with the right SEO expert can significantly improve your online presence, and consequently, your bottom line. We hope this article helps you in your search for the most suitable agency that can meet your needs.
Have you tried any of the best SEO companies included in our list? Let us know about your experience!