What Items Is Vancouver Known For?
Vancouver is a wonderful place to visit and get fantastic gifts for your loved ones. Whether it's a present for that special someone or yourself, you can find something that catches your eye.
Some of the items that Vancouver is known for are First Nations Designs Jewellery, Vancity Original Apparel, Cowichan Valley Sweaters, Lululemon Apparel, and Canadian Crafts.
These are one-of-a-kind local products that can also serve as wonderful keepsakes. If you're looking for some unique items from Vancouver, read on!
1. First Nations Designs Jewellery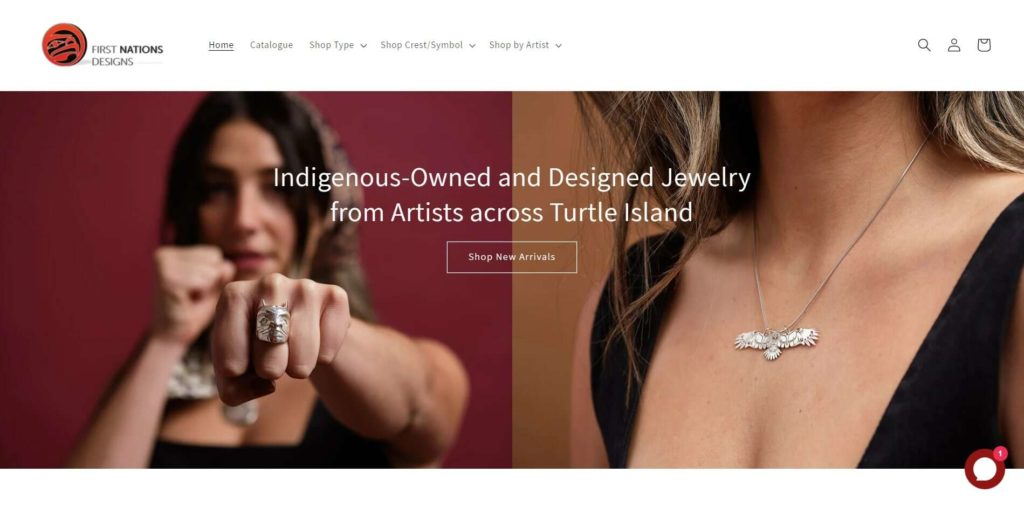 First Nations Designs is an indigenous-owned business based in Vancouver that sells ready-to-wear accessories. This store sells jewelry, including earrings, rings, necklaces, and other items, created by Canadian Indigenous artists.
Their designs are inspired by various cultural backgrounds, and they create pieces representing various nations, including the Tahltan, Heiltsuk, Nuu-chah-nulth, and Kwakwaka'wakw.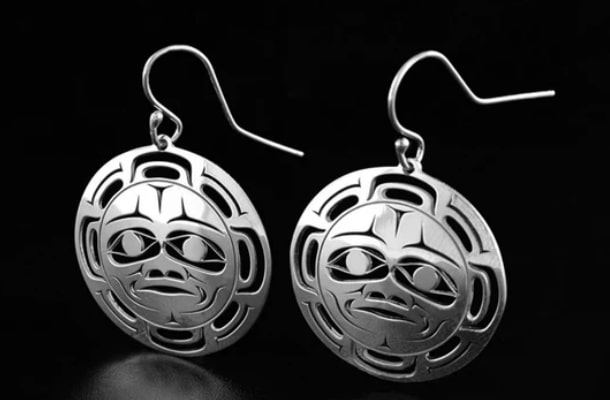 You can also choose from a wide selection of crests and symbols in the form of Vancouver's native animals such as the killer whale, salmon, black bears, and many more.
You can also support local artists by browsing through their profiles and getting a glimpse of the various pieces they created at First Nations Designs.

BONUS: Our Favorite Piece: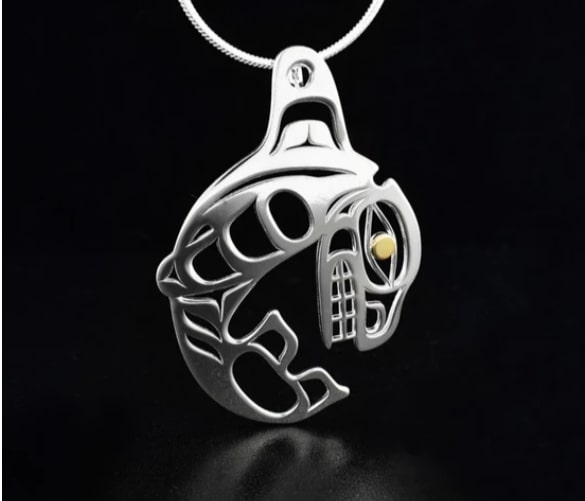 The Killer Whale Crest was inspired by the species' long history as sea hunters.
Many indigenous groups believe that killer whales are the reincarnations of great chiefs, which is why many family members tell stories about killer whales visiting them in their dreams.
This piece can be bought as a pendant or an earring and it costs around CAD 225 to CAD 160.
2. Vancity Original Apparel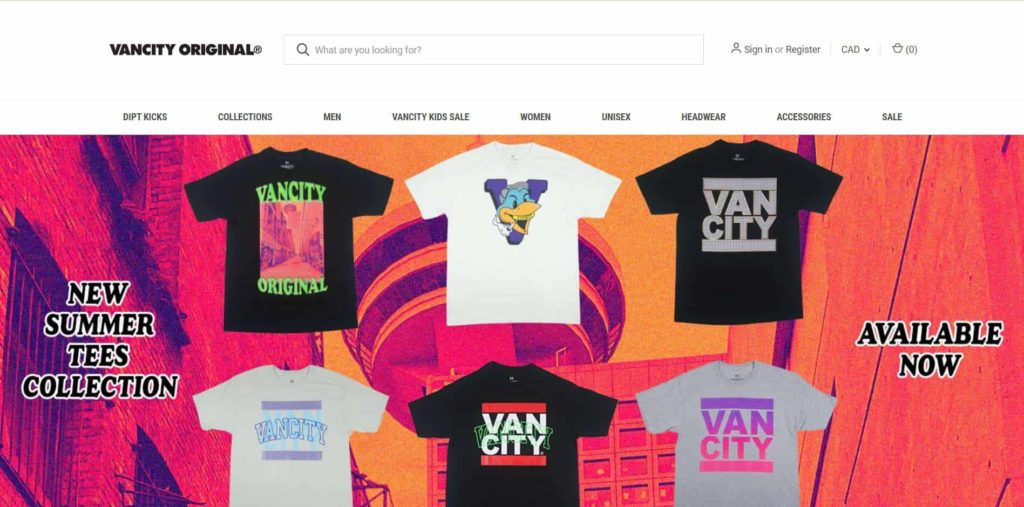 WHERE TO GET IT
https://www.vancityoriginal.com/
ADDRESS
819 Hornby Street Vancouver, British Columbia Canada V6Z 2E6
CONTACT DETAILS
Email:

[email protected]

OPERATING HOURS
Sunday - Thursday: 11:00 AM - 06:00 PM

Friday - Saturday: 11:00 AM - 07:00 PM

RATES
CAD 30 - 90
Vancity Original Apparel, founded in 1998, has become a staple brand among Vancouverites and tourists as a perfect souvenir to bring home from your visit.
This clothing store sells a wide variety of apparel such as shirts, varsity jackets, hoodies, and many more with various unique designs that highlight Vancouver. Aside from that, they also have dedicated sections for children, youth, and Vancity Pride.
If you're unsure about your size, Vancity has a comprehensive apparel size chart on its website so you can determine what size you should buy.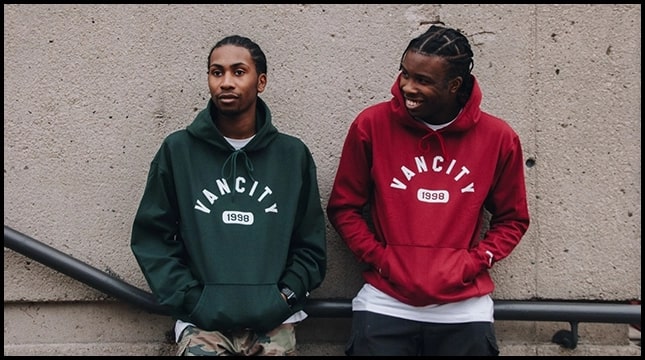 We also recommend you check out their daily sale items where you can score almost 60% discounts on selected items such as sweatshirts, baby onesies, hoodies, and many more.

BONUS: Our Favorite Piece: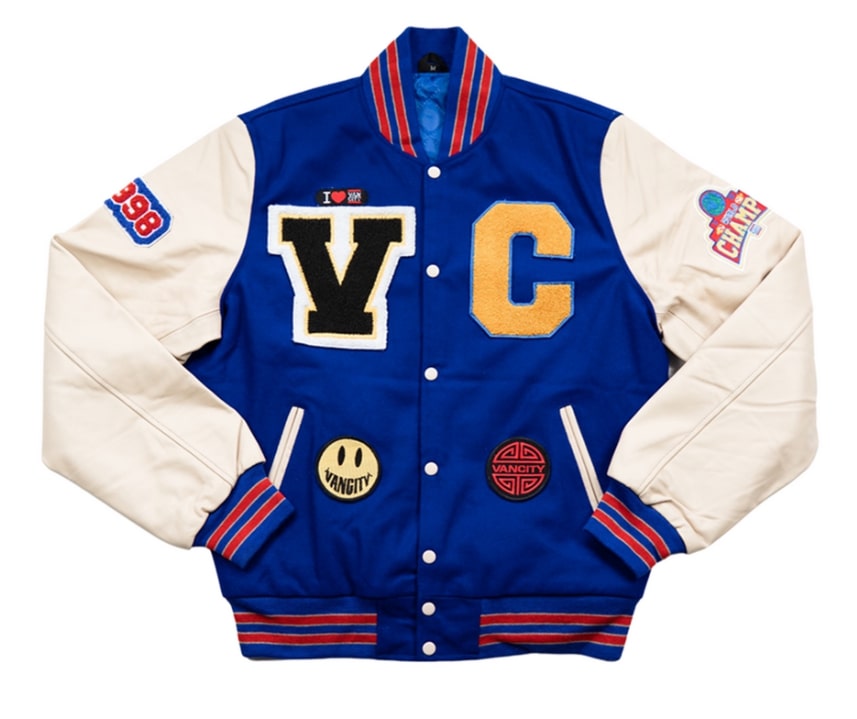 The Vancity Love Varsity Jacket features some of Vancity Original Apparel's classic logos. This jacket is made with melton wool and genuine leather and it comes in royal blue.
In our opinion, this is the perfect gift from Vancouver for your sporty friends. This jacket costs CAD 350, and it comes in extra small to XXX large sizes.
3. Cowichan Valley Sweaters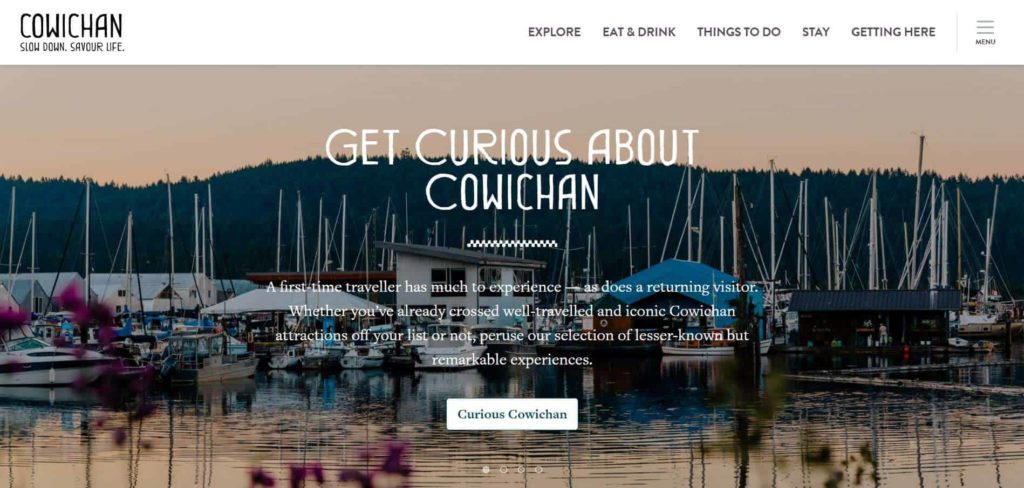 The Cowichan Valley Sweaters are an iconic First Nation Clothing item in Vancouver. These sweaters were made by Coast Salish women with knitting needles, spinning machines, and sheep's wool.
They began trading with non-Native neighbors after creating designs from woven blankets and baskets to keep their families warm.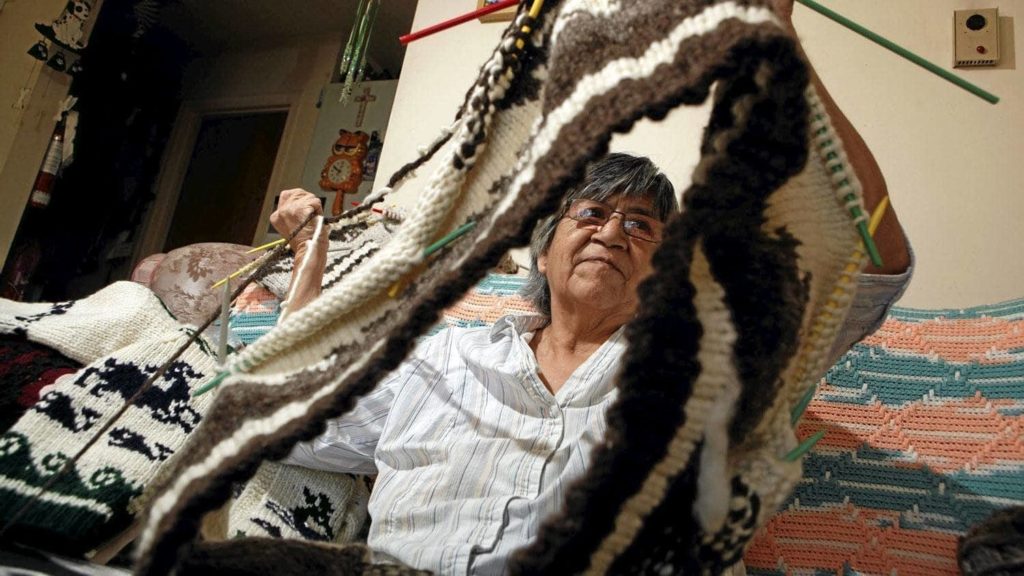 The sweaters are made of natural, hand-spun, undyed sheep's wool that's water-repellent, stain-resistant, and ventilates body heat.

BONUS: Our Favorite Piece: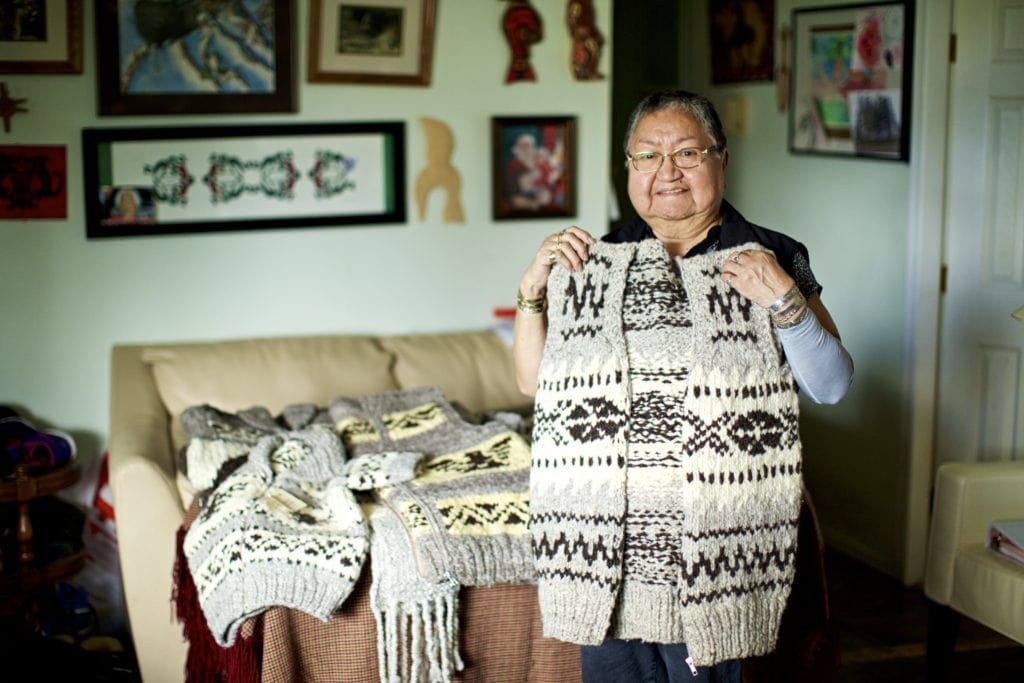 While the designs of Cowichan sweaters are all unique, most of them represent the same animals seen on totem poles such as bears, ravens, and whales.
This sweater is made from sheep wool, which is washed, spun, and dyed by hand, making it a perfect, one-of-a-kind souvenir from Vancouver.
4. Lululemon Apparel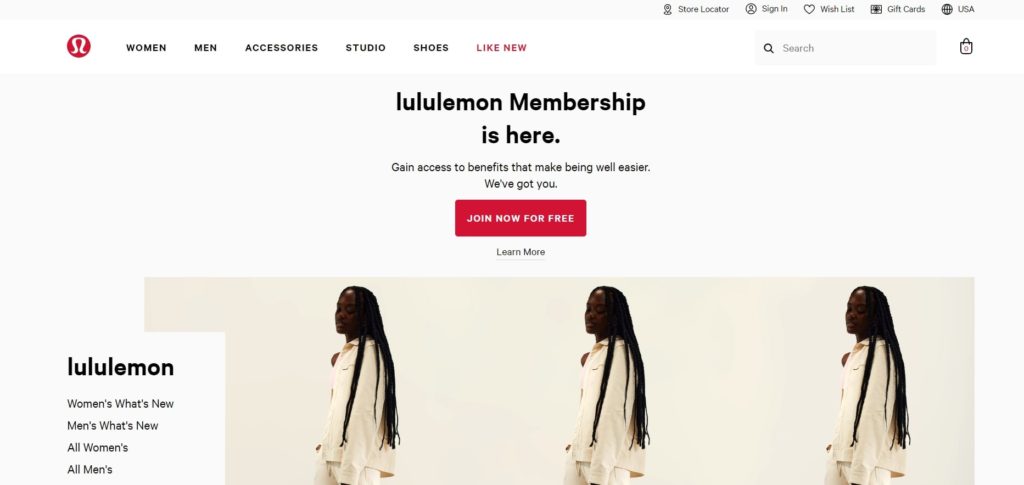 | | |
| --- | --- |
| WHERE TO GET IT | https://shop.lululemon.com/ |
| ADDRESS | 970 Robson St, Vancouver, BC V6Z 2E7, Canada |
| CONTACT DETAILS | Phone: 604-330-8678 |
| OPERATING HOURS | Monday - Sunday: 10:00 AM - 08:00 PM |
| RATES | CAD 98 - 128 |
Chip Wilson founded Lululemon Apparel in Vancouver in 1998, and it has since grown to 574 stores worldwide. This yoga-inspired and athletic apparel company primarily sells sports clothing for yoga, running, training, and other sports.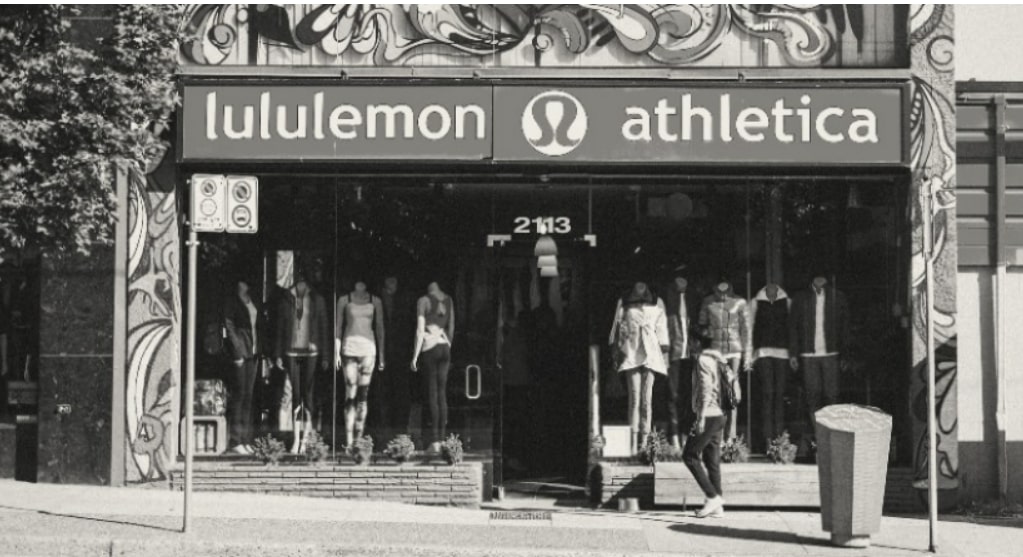 They're most famous for their Align yoga line which includes leggings, pants, joggers, and a wide selection of sports bras.
Lululemon originally specializes in women's yoga wear, but they have since expanded into menswear and home workout apparel.
BONUS: Our Favorite Piece: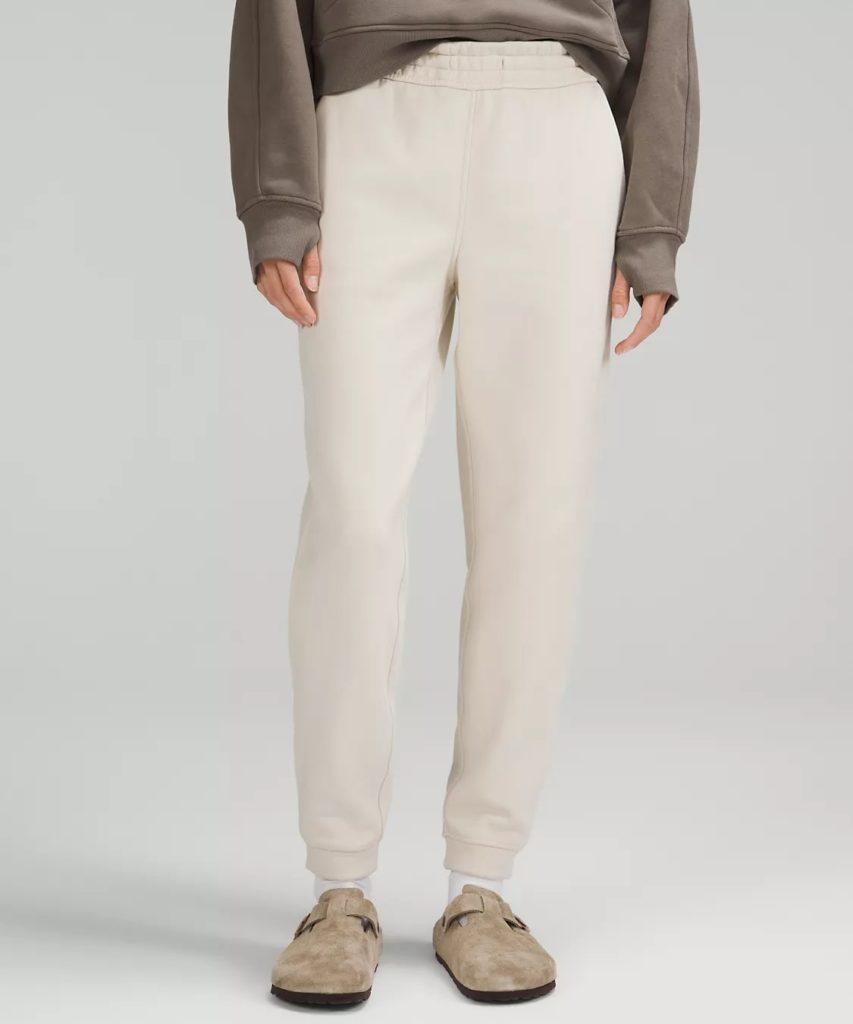 These Loungeful High-Rise Joggers are perfect for your athletic loved ones as well as those who prefer to lounge around in comfortable clothing.
These joggers are made with cotton-blend fleece fabric and come in seven different colors.
5. Canadian Crafts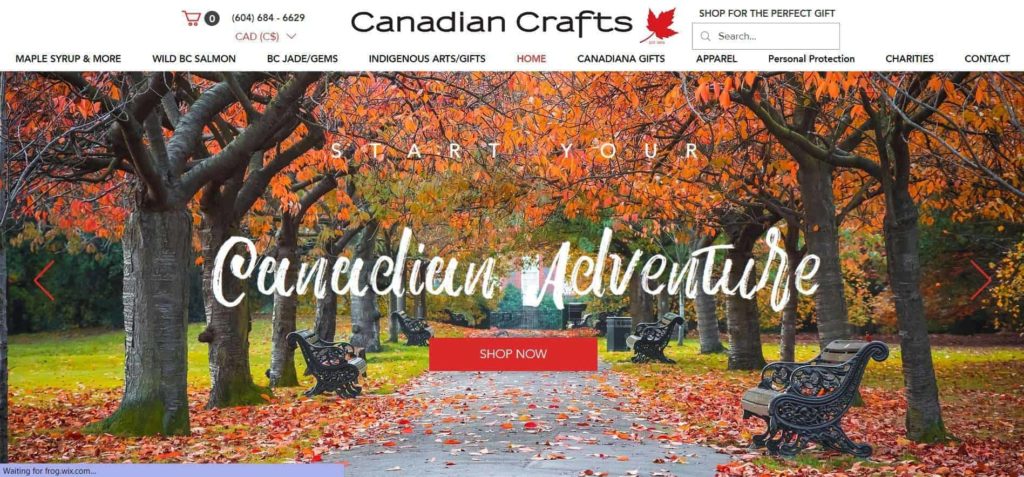 | | |
| --- | --- |
| WHERE TO GET IT | https://www.cdncrafts.com/ |
| ADDRESS | 1023 Robson St, Vancouver, BC V6E 1A9 |
| CONTACT DETAILS | Phone: 604-684 -6629 |
| OPERATING HOURS | Monday - Sunday: 11:00 AM - 07:30 PM |
| RATES | CAD 25 - 270 |
Since 1979, Canadian Crafts has been a go-to souvenir shop for Vancouverites and tourists as they sell almost all authentic gifts from Vancouver.
They have a great selection of accessories, apparel, and even maple syrup and wild BC salmon from selected BC fisheries. Apart from that, they also sell hand-crafted wood carvings and drinkware.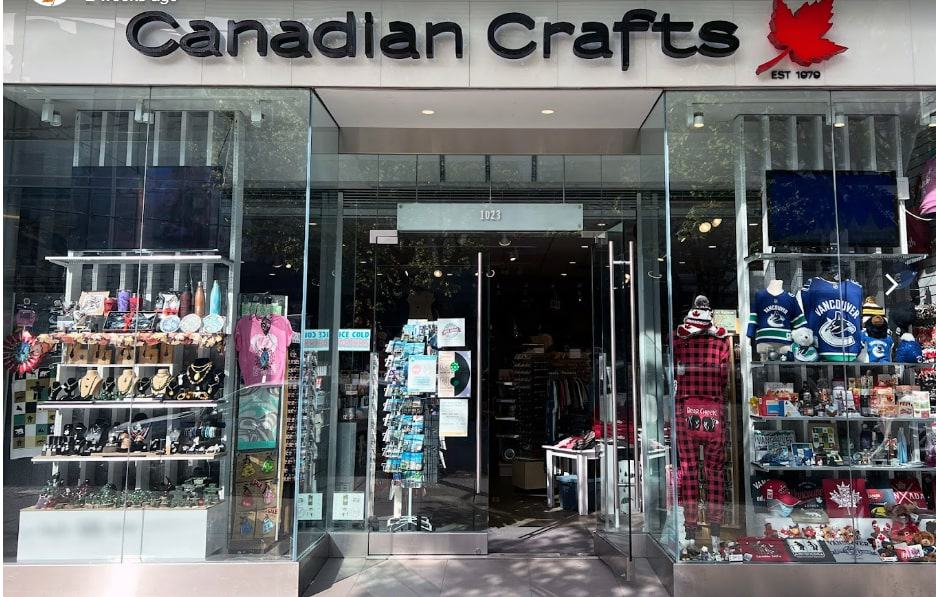 We highly recommend you stop by Canadian Crafts as there's something for everyone in this store.

BONUS: Our Favorite Piece: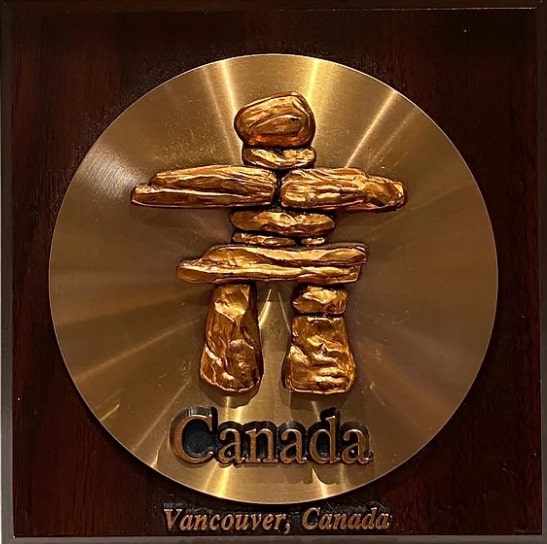 The Inukshuk Wood Plaque represents safety, hope, and friendship, and it's the ideal souvenir to bring home to family and friends from Vancouver, Canada.
The Inukshuk is a stone formation built by the Inuit and these structures are only found in northern Canada, Greenland, and Alaska. The Inukshuk Wood Plaque costs CAD 18.99.
6. Ceramics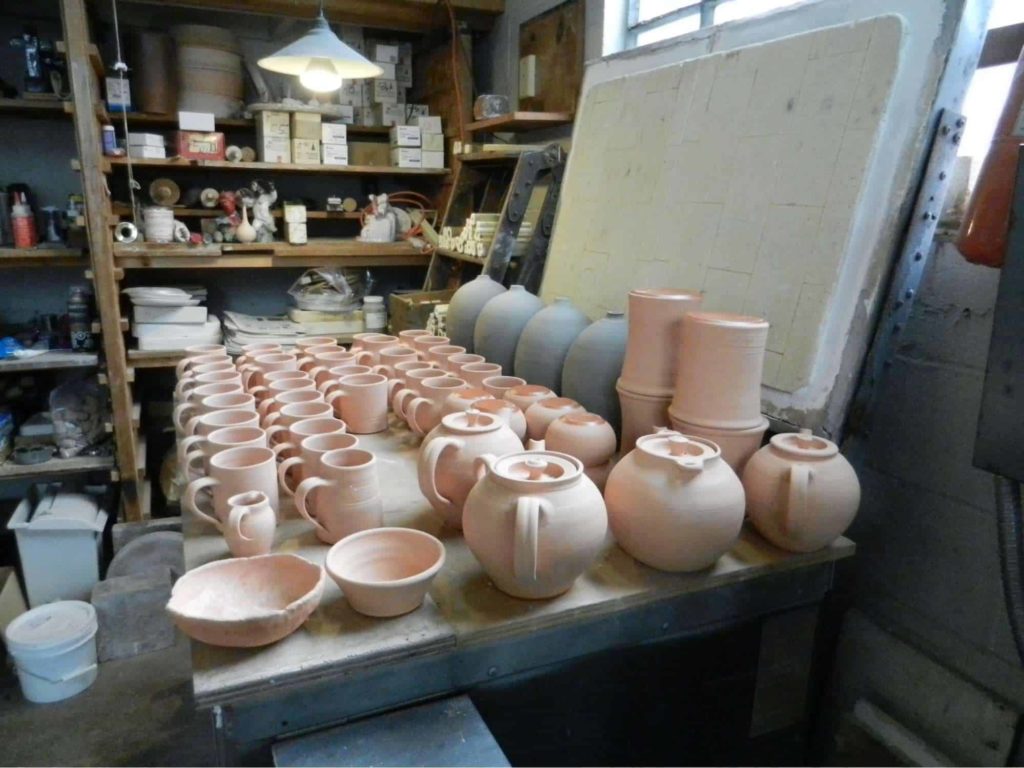 | | |
| --- | --- |
| WHERE TO GET IT | https://www.maternaceramicstudio.com/ |
| ADDRESS | 1499 Old Bridge St, Vancouver, BC V6H 3S5, Canada |
| CONTACT DETAILS | Phone: 604-682-0230 |
| OPERATING HOURS | Monday - Friday: 09:00 AM - 05:00 PM |
| RATES | CAD 20 - 800 |
British Columbia is renowned for its exceptional ceramics. Numerous ceramic establishments in the city offer a vast assortment of ready-made and custom ceramics, and ceramics are perfect for ornamental purposes or for displaying flowers or fruits.
These items come in numerous forms, including pots, plates, and kitchenware, among others. As they come in a variety of colors and patterns, they're also an excellent present.
Granville Island is one of the top locations in Vancouver for producing a variety of ceramic and pottery products.
If you're interested in purchasing high-quality ceramics, we recommend visiting Materna Ceramic Studio on Granville Island, where they've been operating since 1987.
This studio features an extensive selection of ceramic creations by Daniel Materna and Zuzy Vacek. The fact that they manufacture handprinted ceramics with a variety of designs, such as animals and tribal figures, is also a distinctive feature.

BONUS: Our Favorite Piece: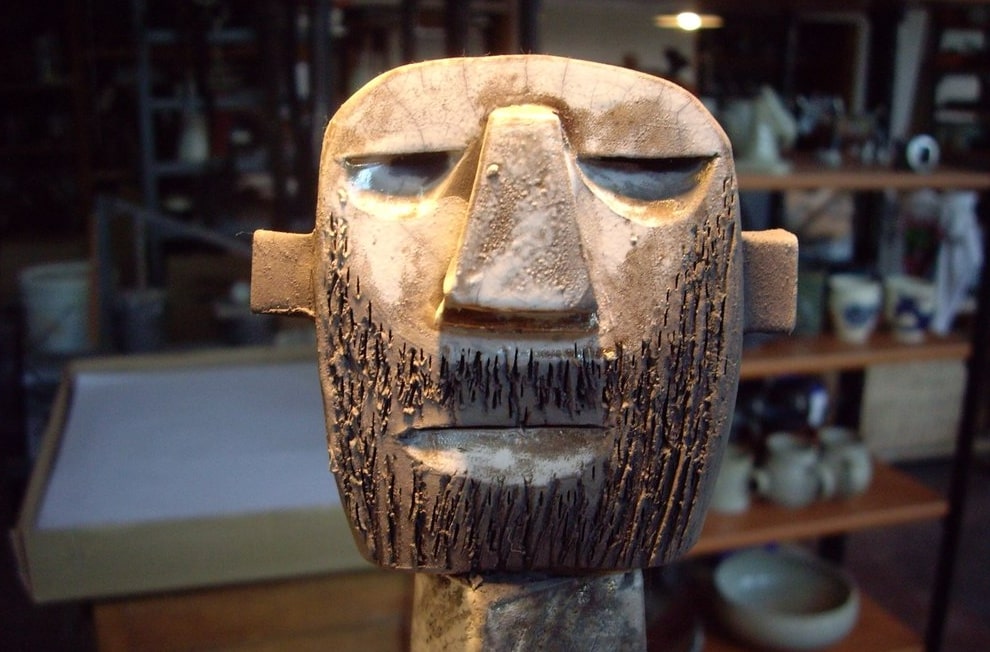 This tribal figure is included in the studio's Granville Island collection of ceramic works. It was created by Daniel Materna and is a great gift for friends and loved ones because it represents the indigenous people of Vancouver.
7. Murchie's Tea and Coffee
| | |
| --- | --- |
| WHERE TO GET IT | https://www.murchies.com/ |
| ADDRESS | 1110 Government St, Victoria, BC V8W 1Y2, Canada |
| CONTACT DETAILS | Phone: 250-381-5451 |
| OPERATING HOURS | Monday - Sunday: 09:00 AM - -06:00 PM |
| RATES | CAD 4.95 - 2.95 |
Murchie's Tea and Coffee provides premium teas and Arabica coffees sourced from the world's greatest tea estates and coffee areas. Their primary materials are supplied straight to their production site in Delta, BC.
Murchie's Tea and Coffee offers more than 130 tea kinds and 25 coffee roasts. In their facilities, they roast their coffee beans and blend and package their teas.
They're one of the oldest brands in Canada and have been in operation for almost 125 years.

BONUS: Our Favorite Piece: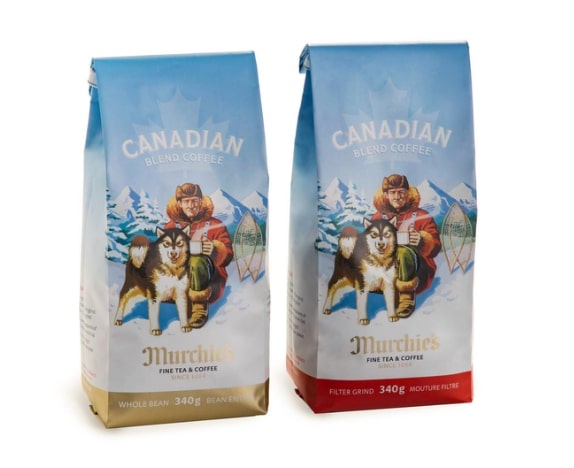 The Canadian Blend Coffee is a balanced blend that's perfect for the winter. It has a deep, dark roast with a fruity blend that produces a distinctive flavor.
It's the perfect present for individuals who enjoy a strong cup of coffee in the morning. You can buy this with a filter grind to truly appreciate its distinct flavor.
8. Vancouver Canucks Merchandise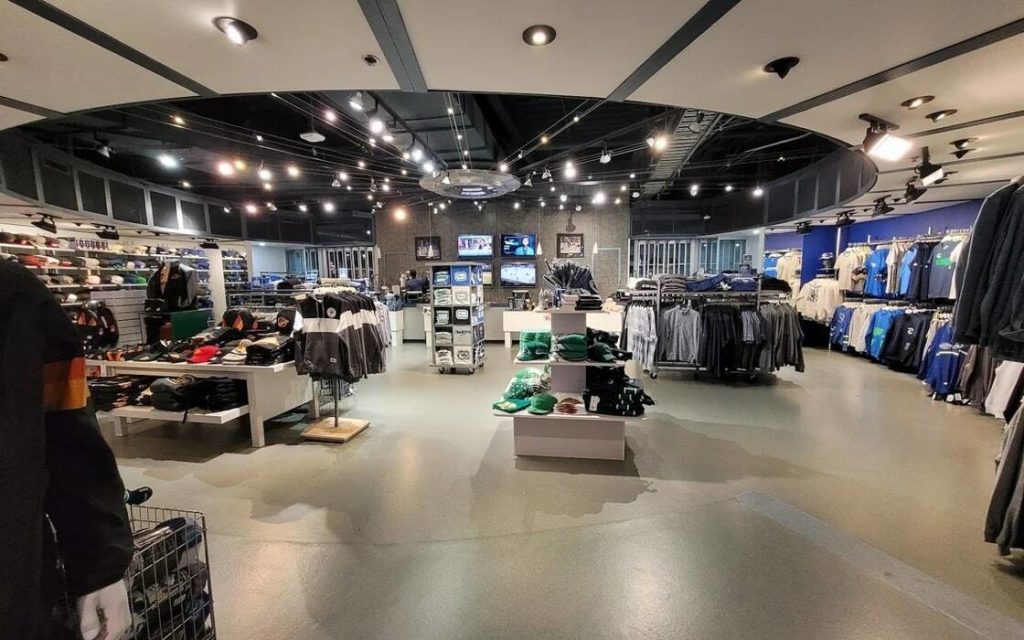 | | |
| --- | --- |
| WHERE TO GET IT | https://vanbase.ca/ |
| ADDRESS | 800 Griffiths Way, Vancouver, BC V6B 6G1, Canada |
| CONTACT DETAILS | Phone: 604-899-7590 |
| OPERATING HOURS | Monday - Saturday: 10:00 AM - -05:00 PM |
| RATES | CAD 315 - 700 |
If you're a sports fan, you'll be pleased to hear that the Vancouver Canucks are one of the most famous professional ice hockey teams.
You should consider purchasing Vancouver Canucks merchandise because they provide a variety of items with their logo, like hockey pucks, scarves, customizable jerseys, and even action figures!

BONUS: Our Favorite Piece: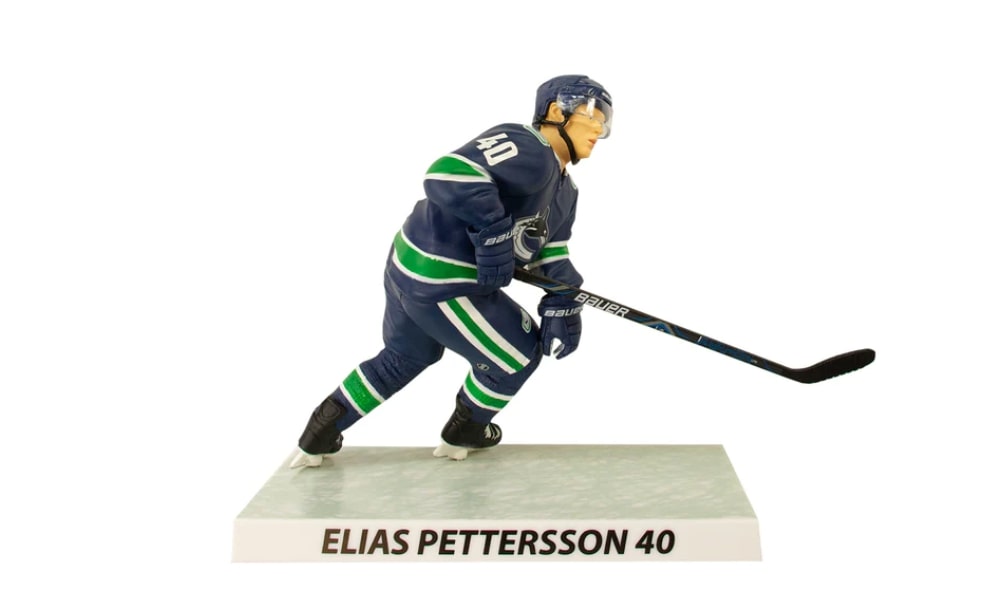 Consider purchasing this realistic action figure of ice hockey player Elias Pettersson in complete uniform. This shelf-worthy figurine costs approximately CAD 25.
9. Chocolates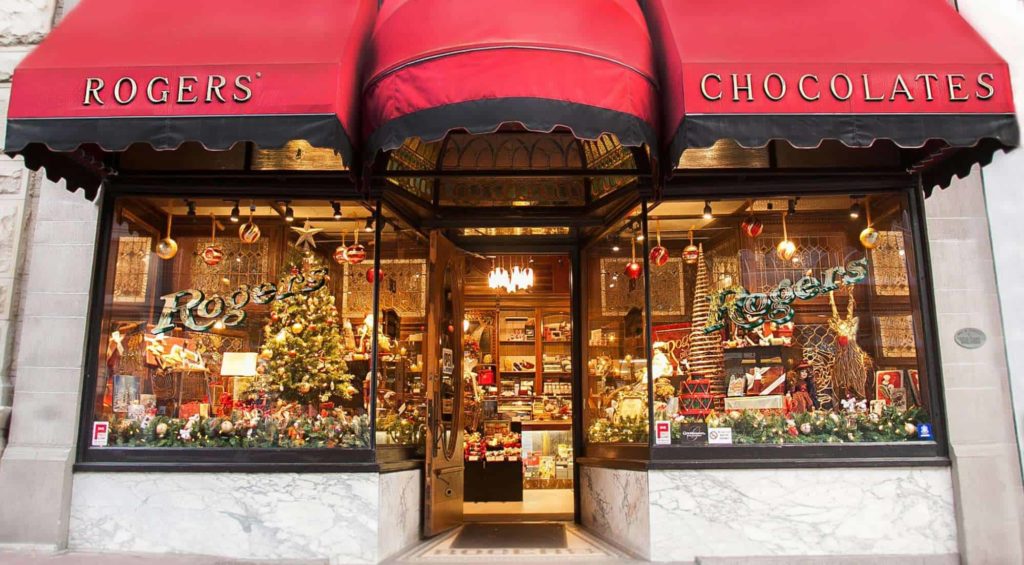 | | |
| --- | --- |
| WHERE TO GET IT | https://www.rogerschocolates.com/ |
| ADDRESS | 1571 Johnston St, Vancouver, BC V6H 3R9, Canada |
| CONTACT DETAILS | Phone: 778-371-7314 |
| OPERATING HOURS | Monday - Sunday: 10:00 AM - -06:00 PM |
| RATES | CAD 26.25 - 136.50 |
If you're in Vancouver, you must purchase chocolates before leaving the city. Roger's Chocolates is one of the best places to purchase delicious delights in Vancouver.
Roger's Chocolates has been in business since 1885 in his grocery store on Government Street in Victoria. You can purchase a selection of chocolates with a distinct Victorian flavors, both individually and in quantity.
This store obtains its cocoa beans from Cultivate Better Cocoa, which invests in cocoa-growing rural communities. They teamed with Guittard Chocolate, a program that ensures all of their procedures are environmentally friendly and sustainable.

BONUS: Our Favorite Piece: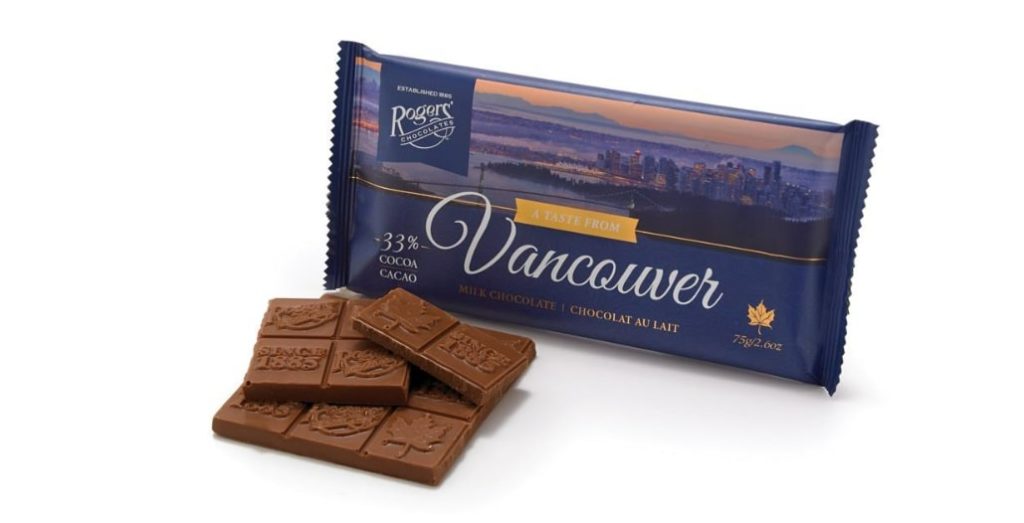 Roger's Chocolates' Milk Chocolate is comprised of 33% Cocoa Cacao and is decorated with distinctive patterns that represent the store's heritage.
This chocolate bar costs $5.25 CAD and is the ideal gift for anyone with a sweet tooth.
10. Salmon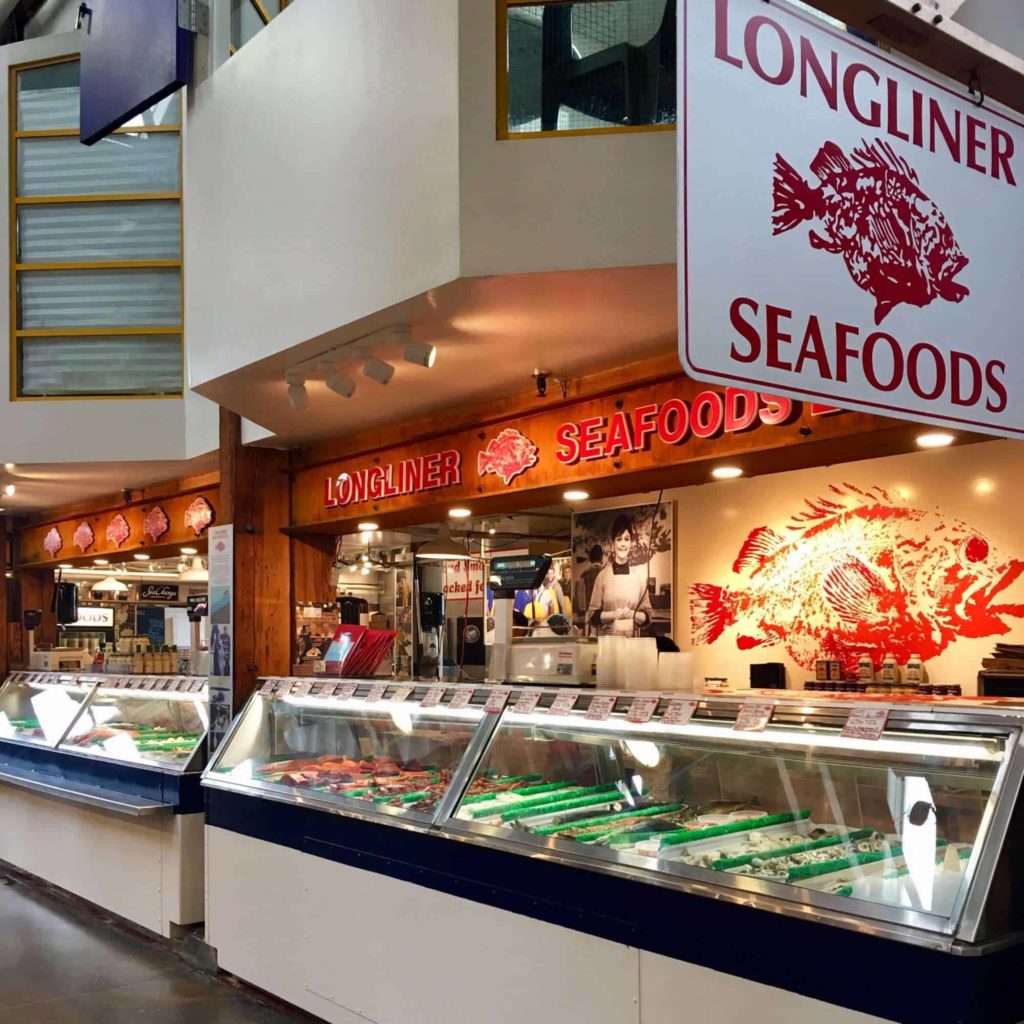 Salmon is essential to many Indigenous communities around British Columbia for both food and cultural reasons. In fact, British Columbia is the most renowned province in Canada for salmon, with five distinct species.
Salmon is also regarded as an important fish by First Nations, who believe that all living creatures were once people and therefore deserve respect.
Salmon gift packs are good until opened and require no refrigeration. They can also be packed frozen for travel and can last up to two days, making them an ideal gift from Vancouver.
Longliner Seafoods on Granville Island is the place to go if you're looking for fresh or smoked fish from the area, as they package their goods in a way that's acceptable for international air travel.

BONUS ITEM: Salmon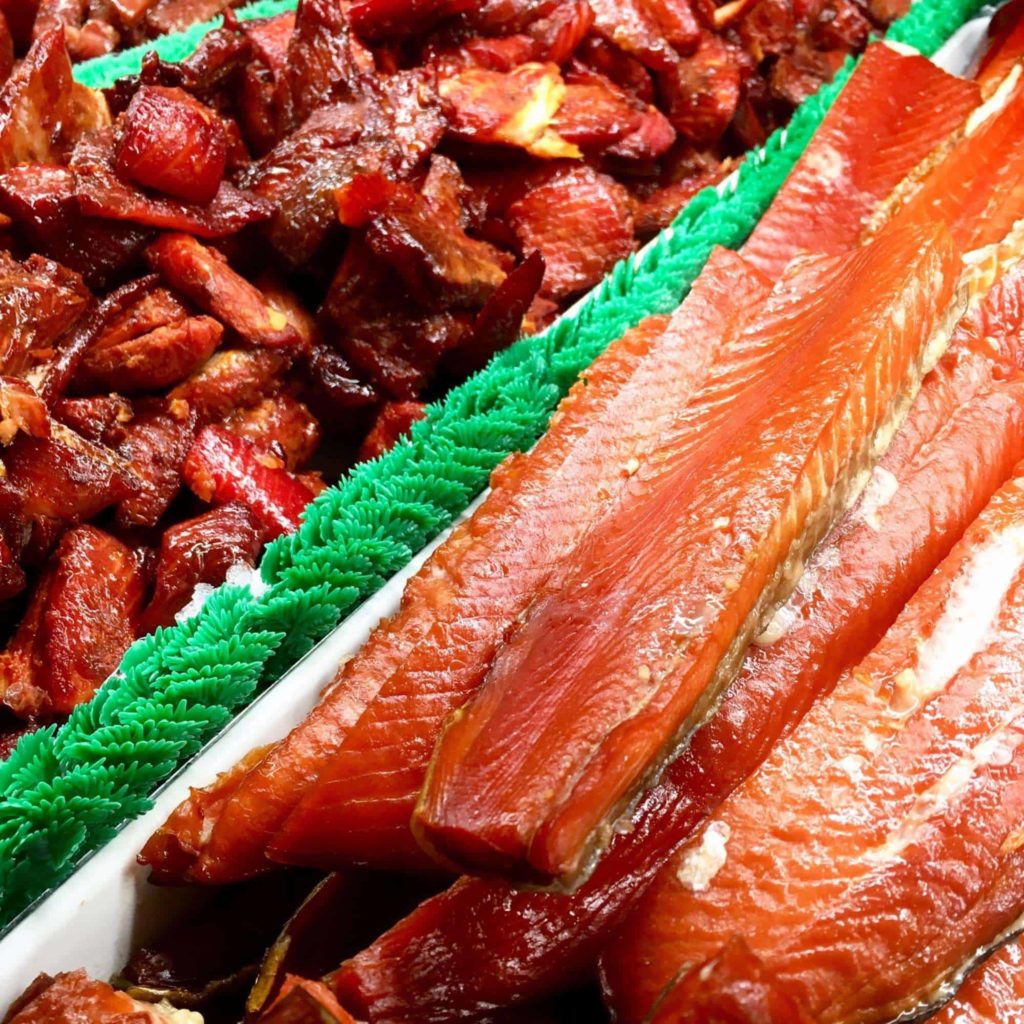 While you are there, we strongly suggest that you get the Salmon Sticks, which range in price from 6 to 30 Canadian dollars. This delicacy can either be hot or cold-smoked and ever since 1979, it has been a fan favorite among a large number of people.
---
As you can see, there are a lot of great gift ideas from Vancouver that are worth considering and looking at. We hope our list helped you narrow down what gift to get for your loved ones.
If you're looking to give out gift baskets, we highly recommend you read our article on the best gift baskets in Vancouver.