The Vancouver Business Owner's Guide to Hiring Cleaning Services
To be successful a business has to focus on various aspects from marketing and engagement to inventory and logistics. But, one aspect that is sometimes overlooked by many businesses is that of presentability
Aside from helping you comply with public safety protocols, having a clean business will aid in leaving a lasting impression on your clients. In this guide, we'll cover various cleaning and sanitation options for business owners.
Additionally, we'll also go over the fees associated with cleaning services to provide you with an idea of how much you may need to invest to keep your commercial space spick and span
Types of Cleaning Services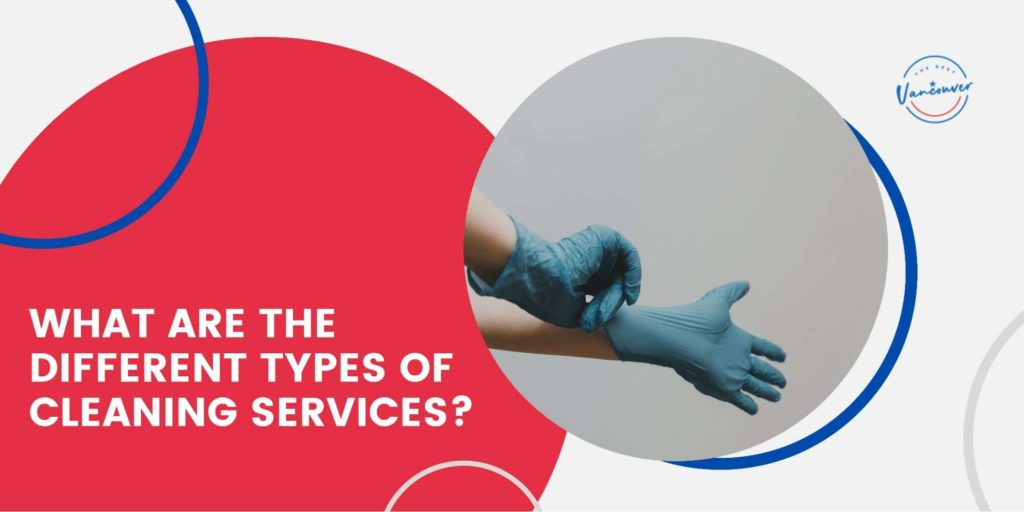 ---
Before we explore cleaning costs, janitorial fees, and similar expenses, we think it's important to go over the different cleaning services available to you as a business owner.
Daily/Periodic Cleaning
Daily cleaning services are great for big businesses that must constantly be cleaned due to the large volume of workers and clients that pass through. Since no two businesses will have the same needs, this type of cleaning service is often tailored to a client's cleaning requirements.
This type of service can include vacuuming, gutter cleaning, snow removal, window washing, and even sanitizing workspaces. Most businesses that employ this kind of sanitation often operate throughout the day and close during the night for cleaning.
Most offices, dealerships, and commercial strata employ this kind of service since it keeps a consistent level of sanitation throughout a facility. It's quite common for these businesses to work with an all-around janitorial service in order to limit cleaning costs to one company.
In some cases, business owners may also make use of recruitment agencies in order to hire full-time sanitation staff. This also helps mitigate cleaning costs by delegating tasks to a small but qualified in-house team.
For smaller businesses, periodic cleaning may take place instead of the daily services seen in big companies and offices. This lower volume of cleaning is better suited to shops that do not see heavy client traffic.
Though the specific cleaning practices may be similar, the lower frequency of cleaning also allows for a more budget-friendly investment.
Deep Cleaning
Deep cleaning services are reserved for cases where businesses must clean particularly messy or disorganized areas. Since this level of cleaning exceeds the standards of periodic and daily cleaning it often entails a higher service fee.
This higher cost also includes a specialized cleaning team, high-tech equipment, and a customized cleaning plan. Many restaurants and commercial kitchens make use of deep cleaning services every few months or so to degrease equipment and hard-to-clean items.
Other businesses such as warehouses and storehouses may also make use of this particular service to reduce built-up dust and dirt. It's worth noting that though they may not be necessary, deep cleaning services can certainly help prolong the life of your facilities and equipment.
Clinical Cleaning
As the name suggests this type of cleaning is often employed by places that require a high level of sanitation and hygiene. This includes dental practices, cosmetic clinics, hospitals, and other medicine-related businesses.
Sanitation is typically carried out periodically using specialized chemicals and cleaning agents. Cleaners will also be equipped with PPE or sanitation suits in order to minimize the risk of contaminating sterilized environments.
Pest Control
Pest control is a form of cleaning that can be employed in order to stop or prevent a pest infestation. This can include critters such as roaches, bugs, silverfish, rodents, and termites to name a few.
Contrary to popular belief, pest control companies can be called up and employed long before an infestation ever occurs. As a matter of fact, doing so may very well keep your business from ever having to experience such an ordeal.
How much do cleaning services cost?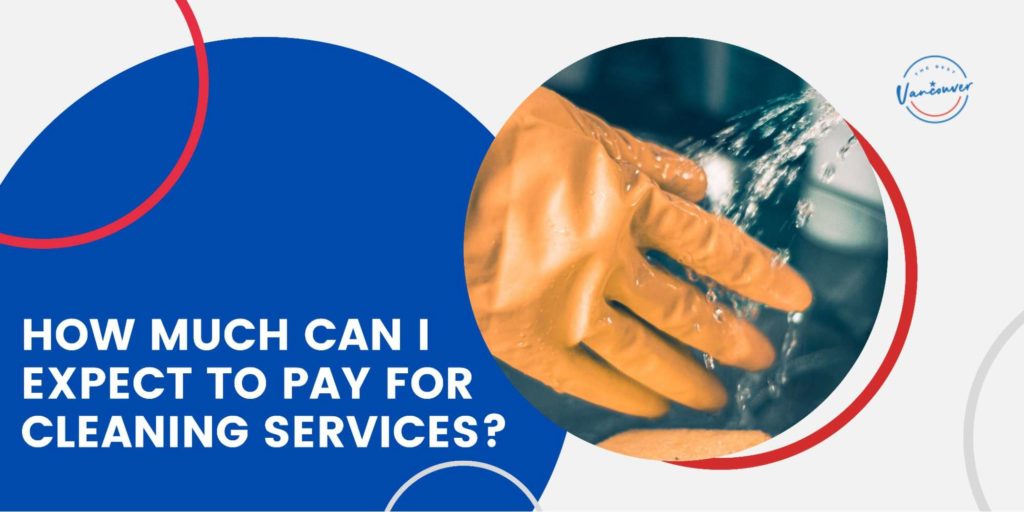 ---
In general, cleaners can charge fees in one of two ways these include a flat hourly fee or a per area fee. The former fee is usually applied to facilities that are relatively manageable while the latter is usually applied to large commercial-scale facilities.
Most cleaners in Vancouver will charge between $30 to $50 per hour for basic services such as mopping, dusting, and sanitation. Alternatively, commercial cleaning will run between $0.20 and $0.50 per square foot.
These costs should play a big role in how you choose a cleaning service for your business. More often than not business owners will also consider their business's cleaning needs and sanitation requirements.
Some small businesses will spend as little as $200 each month for cleaning, while large companies will sometimes invest thousands of dollars per month. The size of your cleaning expenditure ultimately depends on your specific needs.
That wraps up our guide to commercial cleaning services in Vancouver. We hope that you'll look back on this guide if you're ever in need of a reliable cleaning service for your business.