The Seymour Demonstration Forest in Vancouver
The Seymour Demonstration Forest in Vancouver is a place where people can come to engage in recreational activities and learn more about nature. It is one of the oldest and best-kept secrets of Vancouver with dog-permitted trails.
It has a 20-kilometer loop with well-maintained pathways where you can walk, jog, or cycle. Although kayaking is not permitted, there are numerous other recreational opportunities available, including hiking, picnics, and fishing.
Keep reading as we list down some of the best things you can do at the Seymour Demonstration Forest with family and friends.
Things to Do at the Seymour Demonstration Forest
1. Go Fishing on Rice Lake

Rice Lake is a lovely lake near the Seymour Demonstration Forest in North Vancouver. There are numerous recreational opportunities, including fishing, boating, hiking, cycling, and bird watching.
Rice Lake is best for fishing in the spring and autumn, when the Fraser Valley Trout Hatchery packs it with rainbow trout. Because these fish weigh no more than 1lb, you will have no trouble catching them.
There is also an accessible float dock where backcasting space is available.
This is an excellent location for a peaceful walk in the midst of nature. There are several restrooms, and parking is reasonably priced (around CAD 2 per hour) and easily accessible.
The opposite side of Rice Lake is also a good spot for a picnic because it's shaded by tall trees and has a relatively flat landscape. There are also many fishermen in the area.

2. Cycle around the Seymour Valley Trailway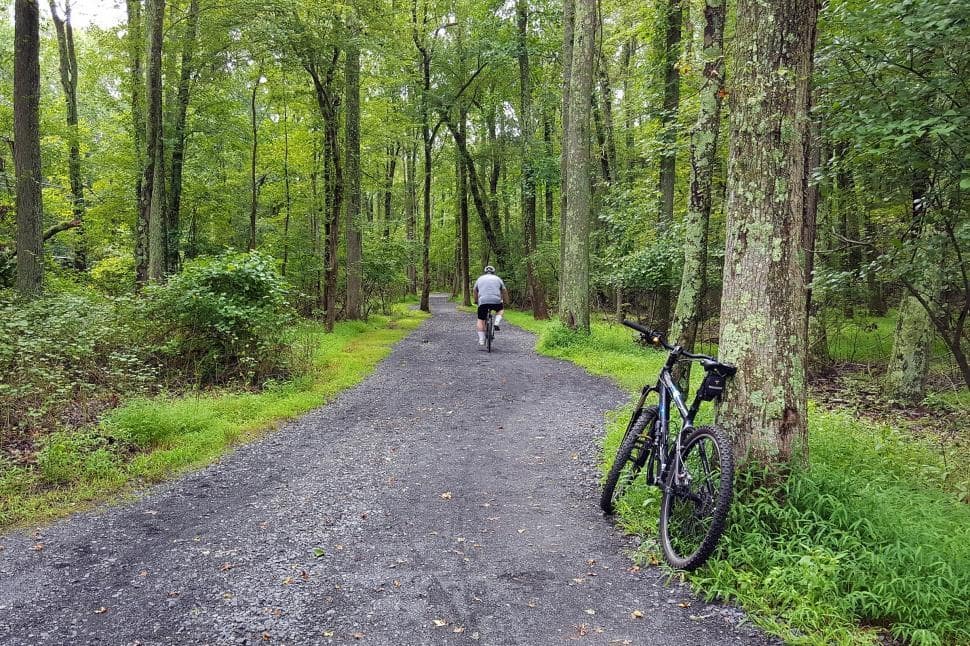 The Seymour Valley Trailway is a 20-kilometer round trip hike through the rain forest of North Vancouver on well-maintained paved roads. Hundreds of old and mighty trees line the trail, providing cyclists with fresh air and shade.
The Seymour Valley Trailway is ideal for those looking for a long stretch of bike paths free of vehicles and much less busy than biking in Stanley Park.
This location is great for families because everyone can go biking, and there's also a great viewing area where you can take photos with your loved ones. There's also some uphill and downhill to keep your heart rate up.

3. Explore the Hiking Trails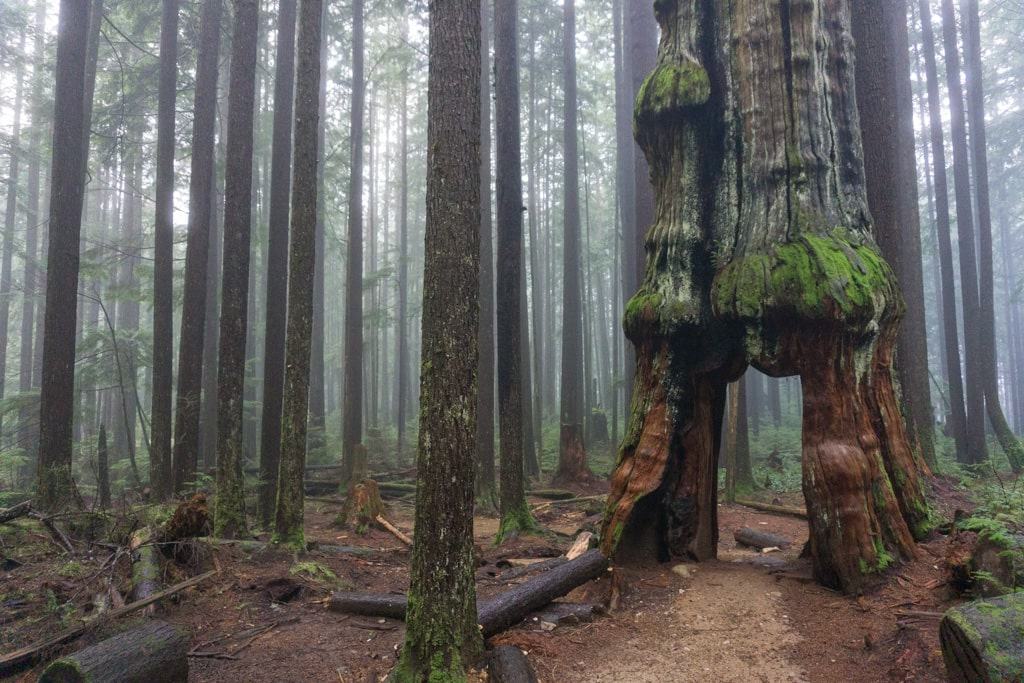 The Seymour Demonstration Forest trail is part of the Lower Seymour Conservation Reserve with wide and paved trailways that vary in elevation and direction.
The forest has over 25 kilometers of hiking trails, most of which are long but relatively easy. If you're a beginner hiker, one of the nine easy trails, such as the rice lake loop, twin bridges, and seymour canyon, is recommended.
The Summit loop, Paton Peak and forever after, and the north shore high school league MTB loop are among the most difficult.

4. Go Jogging

The Seymour Demonstration Forest has wide and well-paved jogging trails that are ideal for joggers, walkers, and skaters, There are also numerous pit toilets along the one-way path, making it an ideal trail for families and friends.
At the end of the trail, there's a fish hatchery that's worth the visit where you'll see numerous fish such as Coho, Steelhead, Pink, and Chum salmon.

5. Visit the Lynn Canyon Suspension Bridge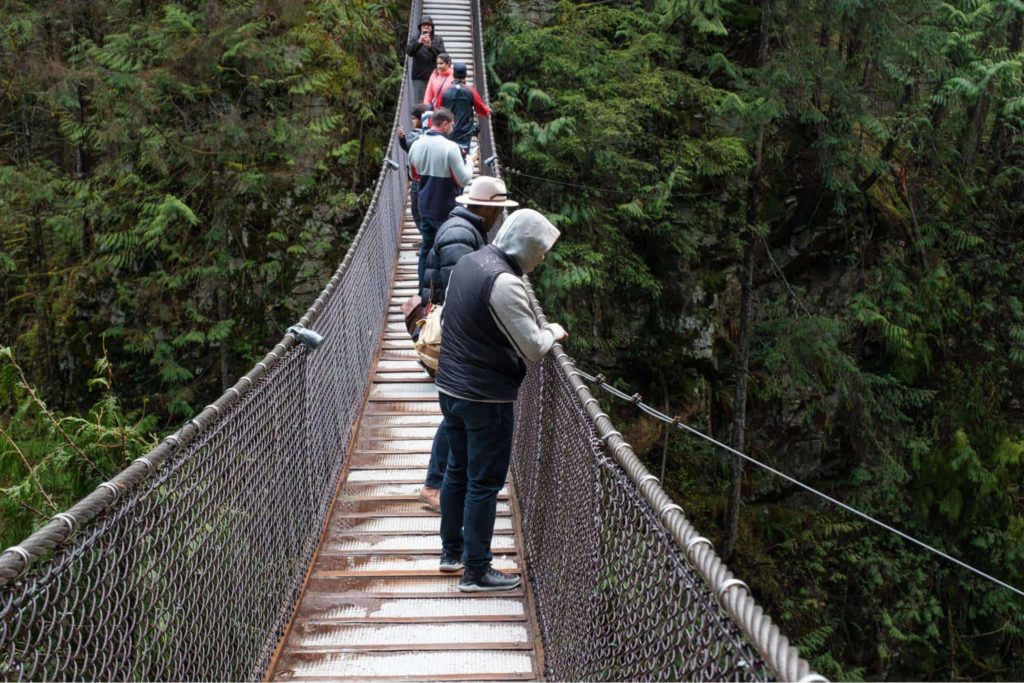 The Lynn Canyon Suspension Bridge is one of the most popular attractions in North Vancouver that's free of charge for all ages. This location is most known for its 48-meter suspension bridge.
Lynn Canyon is a gorge formed in the lower valley west of Mount Seymour by Lynn Creek. The canyon is part of Lynn Canyon Park, a free and all-year-round public park. There are numerous hiking trails and natural swimming holes surrounding the park.
Unfortunately, camping is not allowed within Lynn Canyon Park but there's a small museum called the Lynn Canyon Ecology Center where you can learn about the park's history.

How To Get to the Seymour Demonstration Forest in Vancouver
Public Transportation
While the forest is difficult to reach by public transportation, you can take the 245 bus to Capilano College.
The nearest bus stop to the Seymour Demonstration Forest is about 2 to 3 kilometers away, so wear comfortable shoes because you will need to walk from here.
By Car
The Seymour Demonstration Forest is best accessed from downtown Vancouver by driving up Lillooet Road, past Capilano University. Then proceed to the parking lot by driving up the road.
You can also take Lynn Canyon and park near the coffee shop at End of the Line General Store. Walk down the hill and across the Pipe Bridge until you reach the same parking lot you would have reached if you had driven up Lillooet Road.
This attraction is only a 27-minute drive from Vancouver, making it one of best family day trips from Vancouver.
FAQs about the Seymour Demonstration Forest in Vancouver
---
That's all we know about Vancouver's Seymour Demonstration Forest. It's a great place to combine with a visit to Rice Lake or the Lynn Canyon Suspension Bridge at Lynn Canyon Park.
Here are a few related articles if you're still on the lookout for more activities and attractions in Vancouver: