Where can I sunbathe in Vancouver?
We sometimes have a little trouble getting our vitamin D, as we're indoors most of the time, scrolling through our phones. Although it's a little late, we've decided to make it our New Year's resolution to go out and get more sun.
If you can relate, chances are you need to join us on our "Go Outside More" mission. You're more than welcome to use our article as a reference for where you can sunbathe in Vancouver.
Best Places to Sunbathe in Vancouver
In Vancouver, you can sunbathe at Wreck Beach, Granny's Cove, Second Beach and Third Beach, Jericho Beach, Kitsilano Beach, English Bay Beach Park, Spanish Banks, Ambleside Beach, Trout Lake, and Locarno Beach.
These public spaces provide undisturbed sunbathing sessions, and if you're up for it, they also have various recreational activities so you can spend more time under the sun.
1. Wreck Beach
The first thing we want to mention is that the stairs are no joke! There are a few hundred stairs to climb and descend, which we like to think made us lose a bit of weight.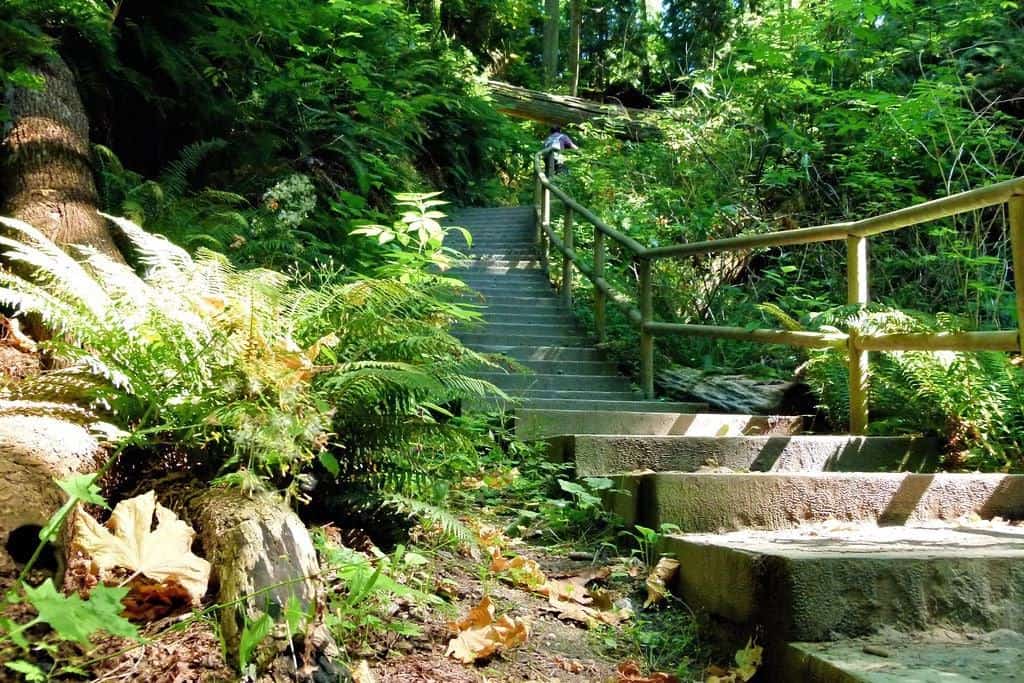 Look, Wreck Beach is such a great choice for sunbathing if you're comfortable with nudity. Everyone just minds their own business, enjoying the sunshine and swimming.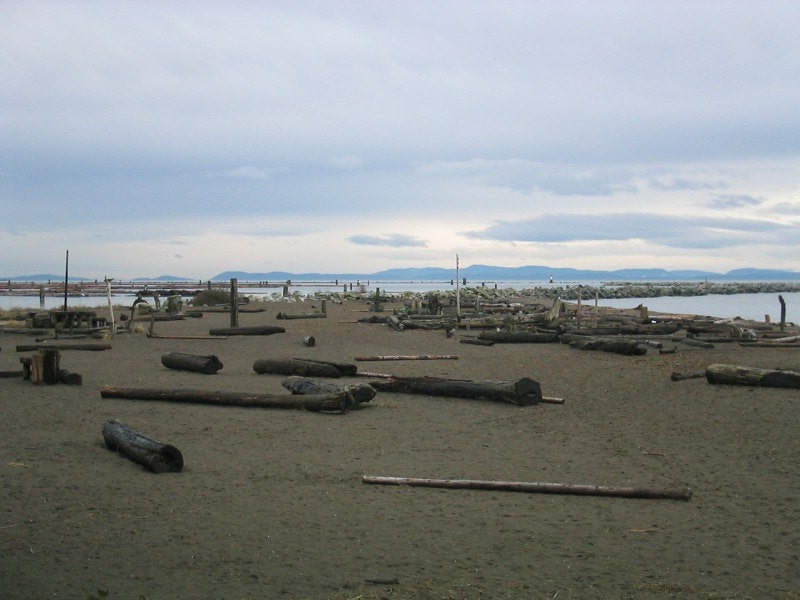 We claimed our spot just beside a log (there were a lot to choose from), and while sand is not as abundant as on the other beaches in Vancouver, the stunning views of the ocean and the mountains more than make up for it.
2. Granny's Cove
Many know of the Capilano Suspension Bridge, but only a few venture to Capilano Canyon, where you can discover Granny Cove. Just so you know, the water is pretty chilly around here so we only dipped our toes.
Let us tell you, this place was so secluded, it felt like our own personal hideaway. This place is very popular among people who are looking for a place to cool off or go cliff-jumping.
But we're here to sunbathe, so we found a cozy spot on the rocks to lay our towels and enjoy the peaceful sound of the rushing water.
3. Third Beach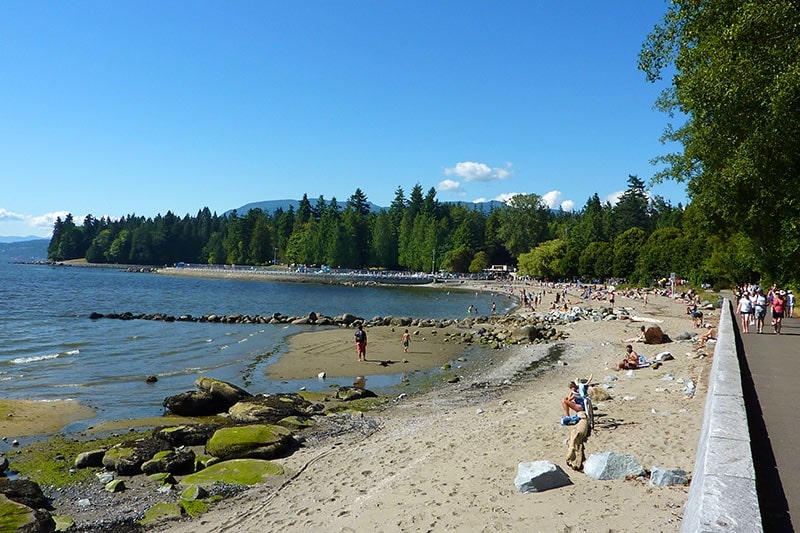 We took a leisurely stroll along Third Beach in search of a spot to sunbathe, and we couldn't help but notice the incoming tide and a variety of colourful sea stars!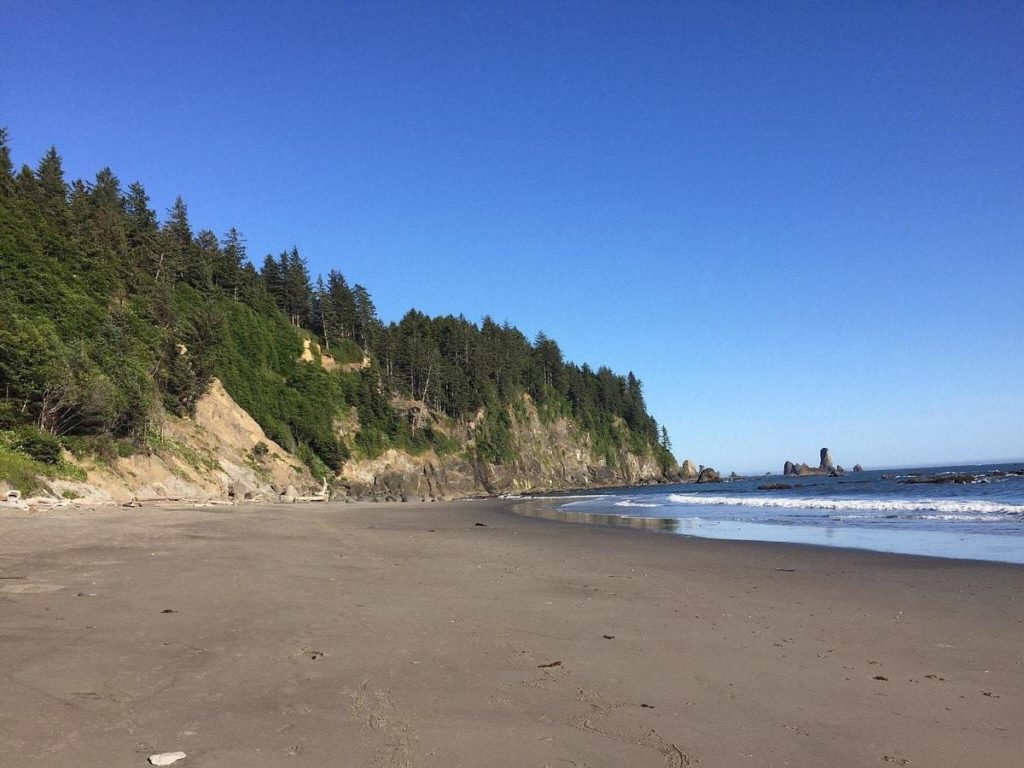 There were a lot of people here during our weekend visit, so we walked almost to the end and set up our sunbathing spot near some driftwood. As we relaxed, we watched the waves crash against the shore and listened to the sound of seagulls flying overhead.
The beach itself was beautiful, as it has a waterfall on the south side near the Graveyard of the Giants, but we would advise you to visit during low-tide season so it would be easier to find a spot.
4. Jericho Beach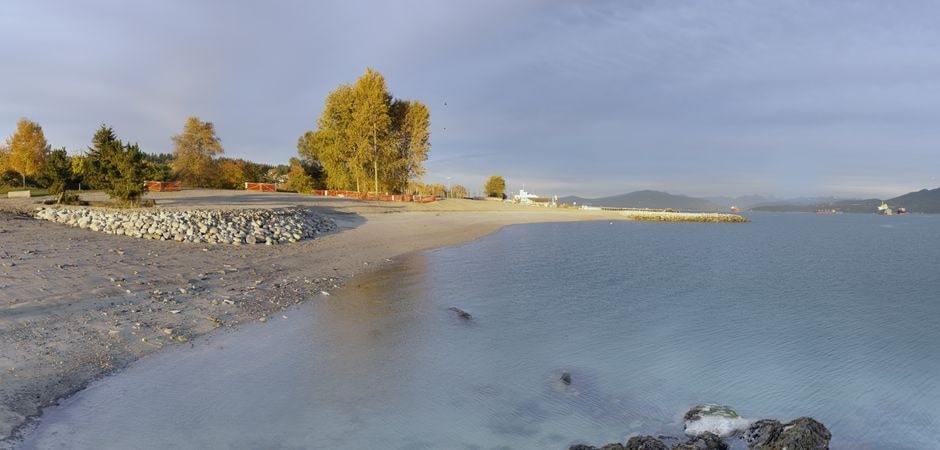 If you're looking for a less crowded beach to sunbathe on, Jericho Beach should be your go to place. This beach is adjacent to Jericho Park, where you can relax under the trees, and it offers scenic views of downtown stretching to West Vancouver.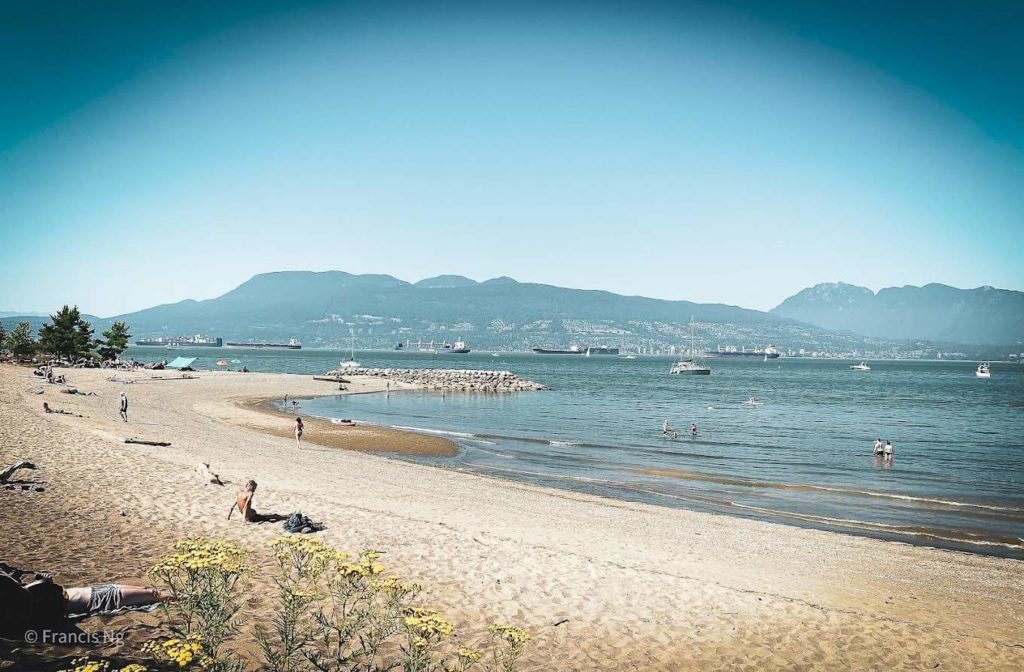 While it's a bit far from the city, we had a nice and calm sunbathing session here, and the water was not too deep, so we had a good swim afterwards. It's also sandy and clean, making it a great spot for families with kids to enjoy.
We dozed off a bit, and when we woke up, we were greeted with a beautiful sunset that made the whole experience even more memorable.
Oh, and don't miss the bunnies. The beach bunnies at Jericho Beach are the most adorable!
5. Kitsilano Beach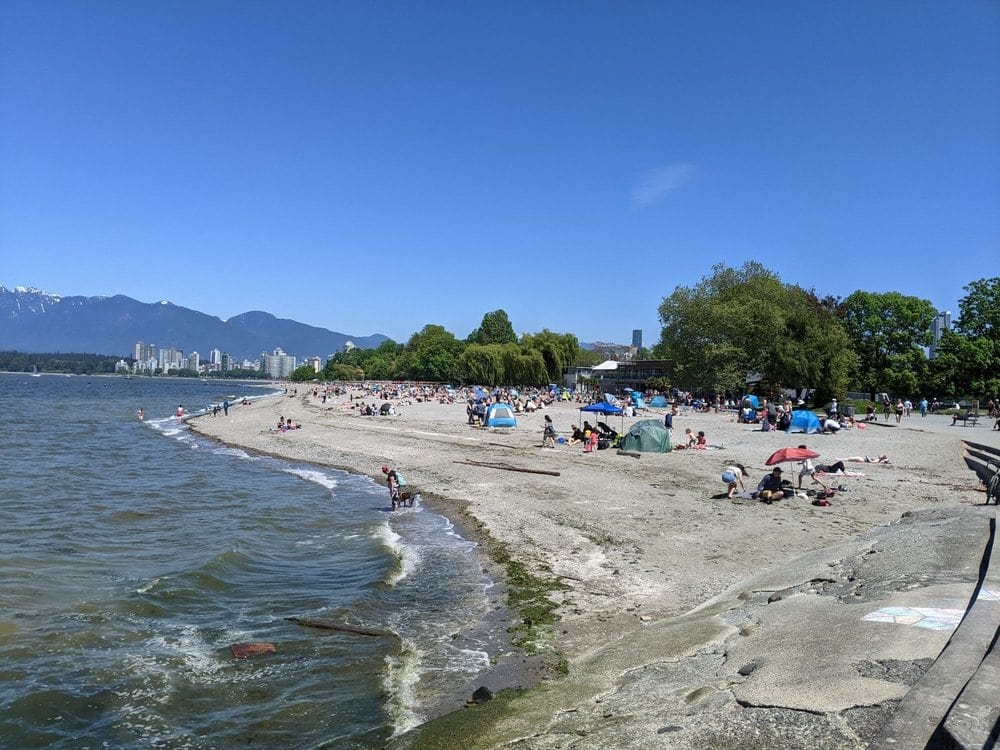 Perhaps the most popular beach in Vancouver, Kitsilano Beach was definitely the first one we had in mind when we were planning on taking a sunbathing trip.
I mean, who wouldn't consider coming here to get some sun? The beach offers excellent views of the city and mountains, and it's very accessible via public transit.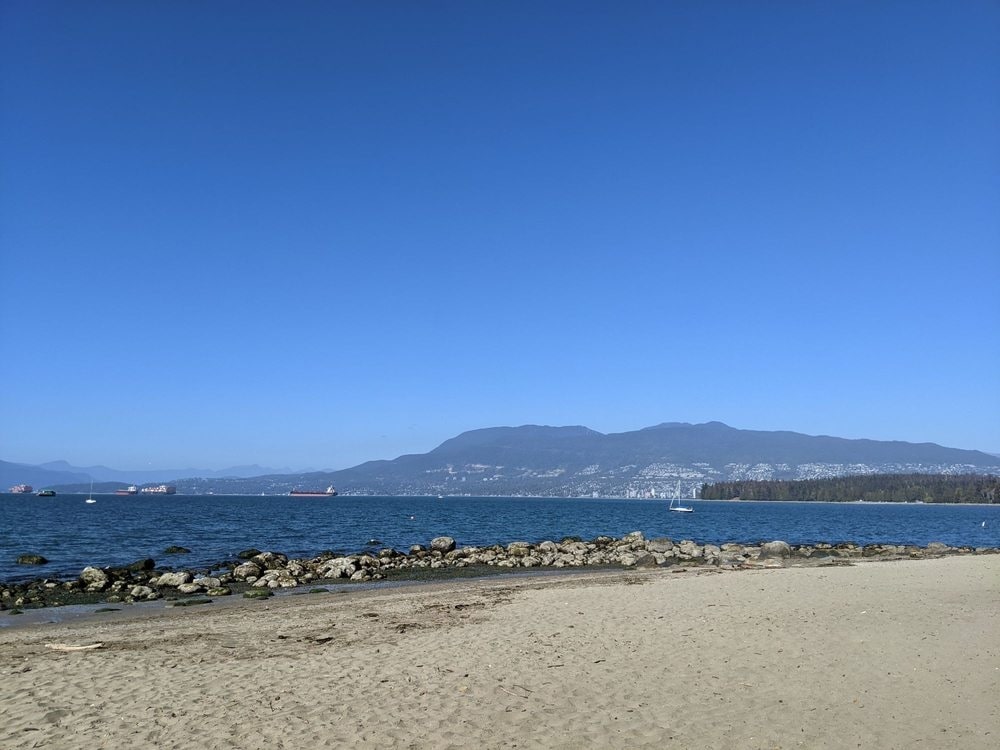 We think it's safe to say that Kitsilano Beach is a must-visit spot for anyone looking to enjoy the beauty of Vancouver's coastline and soak up some sun while enjoying the stunning views.
We also loved that there are public washrooms conveniently located nearby the beach, and there are plenty of restaurants and cafes within walking distance.
6. English Bay Beach Park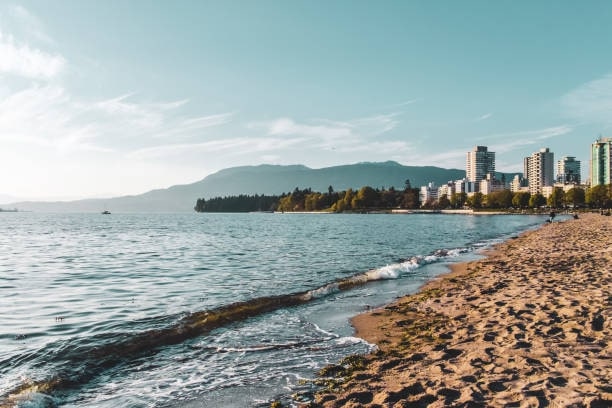 We have to admit that this is not our first time dropping by English Bay Beach to sunbathe. We always try to reach here early in the morning to avoid the crowd, but since the beach itself is spacious, we still find a spot to lay our towels even if we arrive later in the day.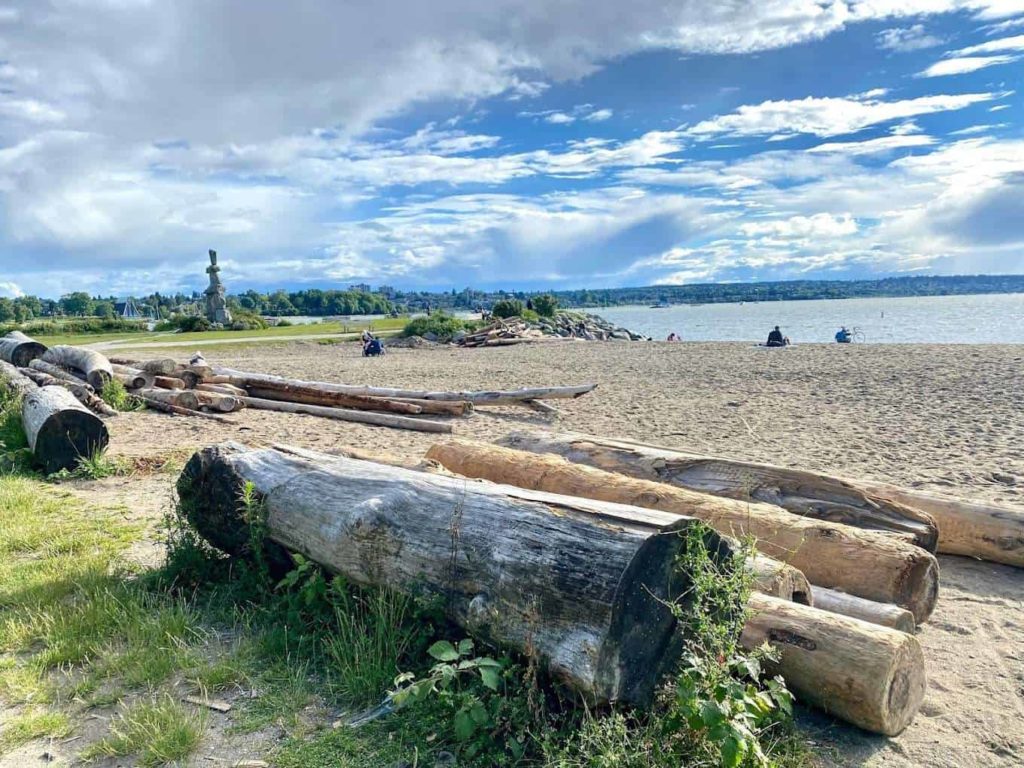 It's the ideal place to swim and suntan during the summer season, as it has a good balance of sand and logs to sit on and the water is usually calm. However, it's a bit chilly, so it's best to bring a wetsuit if you plan on swimming.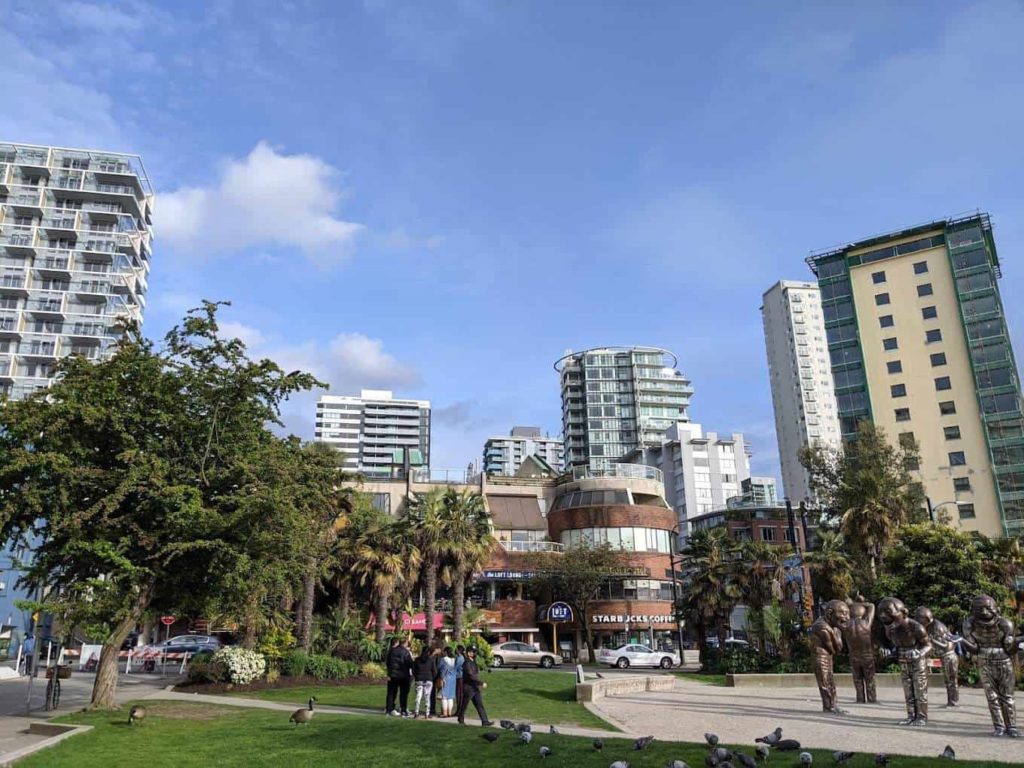 Additionally, there are plenty of nearby restaurants if we ever get the urge to grab a quick bite to eat.
Oh, and if you want to bring your car, don't worry. There's ample parking, but we always take public transit, as the beach is pretty accessible by train or bus.
7. Spanish Banks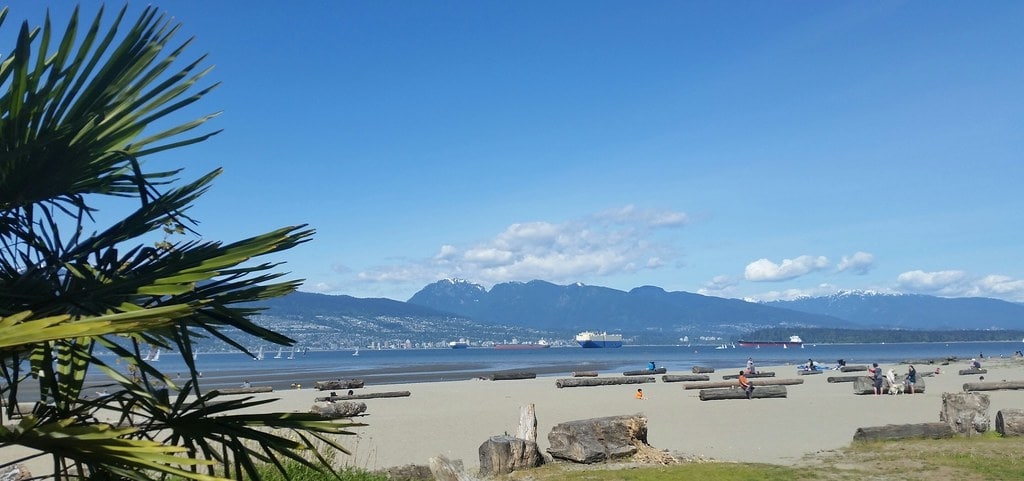 While we often come here for picnics, we also had some pretty memorable sunbathing moments at Spanish Banks Beach. The beach is long and sandy, and it has great views of downtown Vancouver and the North Shore Mountains.
We advise you to bring a blanket, cooler, and gas barbecue and stay for the amazing sunset views and evening twilight.
We also appreciate how clean this beach is, as we had a previous bad experience where there was broken glass in the sand and we got hurt (in a different beach and country).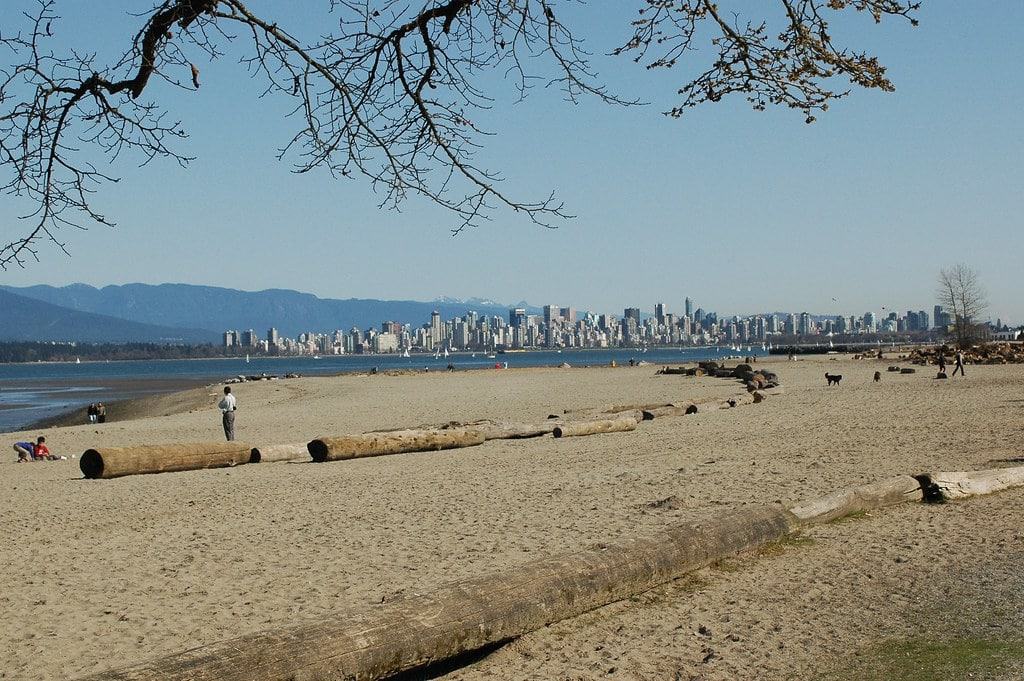 Here's a little insider tip: You can enter through Blanca Street through a steep pathway in front of the east concession stand.
8. Ambleside Beach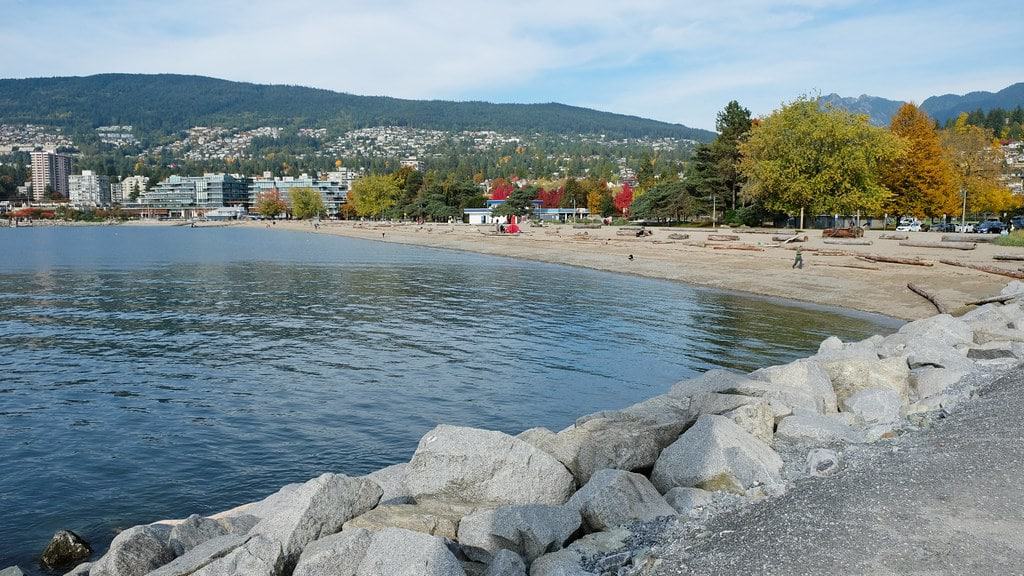 Ambleside Beach is only a 15-minute drive from downtown Vancouver, and what keeps us coming back is the striking view of Lions Bridge that you can see from the Ambleside fishing pier.

It's the best sandy place to bask on warm summer weekends, along with the nearby grassy Ambleside Park, while watching the cruise ships pass through the harbour.

It's a fairly clean beach, and it's not as crowded as the other beaches, so we often doze off here while sunbathing, which is never a good idea as we always end up with a sunburn, but the peaceful atmosphere makes it hard to resist.
It's also an added bonus that it's connected to the Centennial Seawalk and Main Street, making it convenient to grab a bite to eat or do some shopping after a day of soaking up the sun.
9. Trout Lake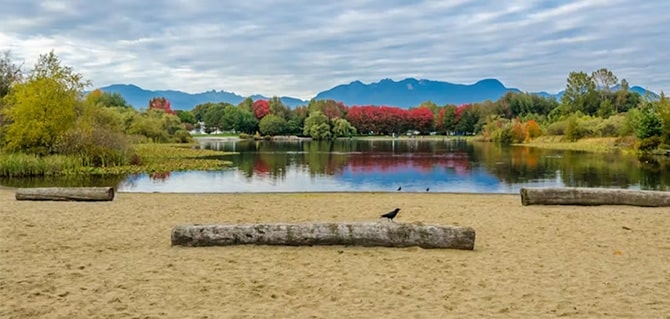 Bet you didn't expect this, but we actually love sunbathing on Trout Lake. What we like the most about it is the community; many locals hang out here to unwind, so we often see friendly faces.
There are also lots of green spaces to accommodate large groups, and it's also very nice to walk around the lake, especially during the autumn as the foliage turns into a beautiful array of colors.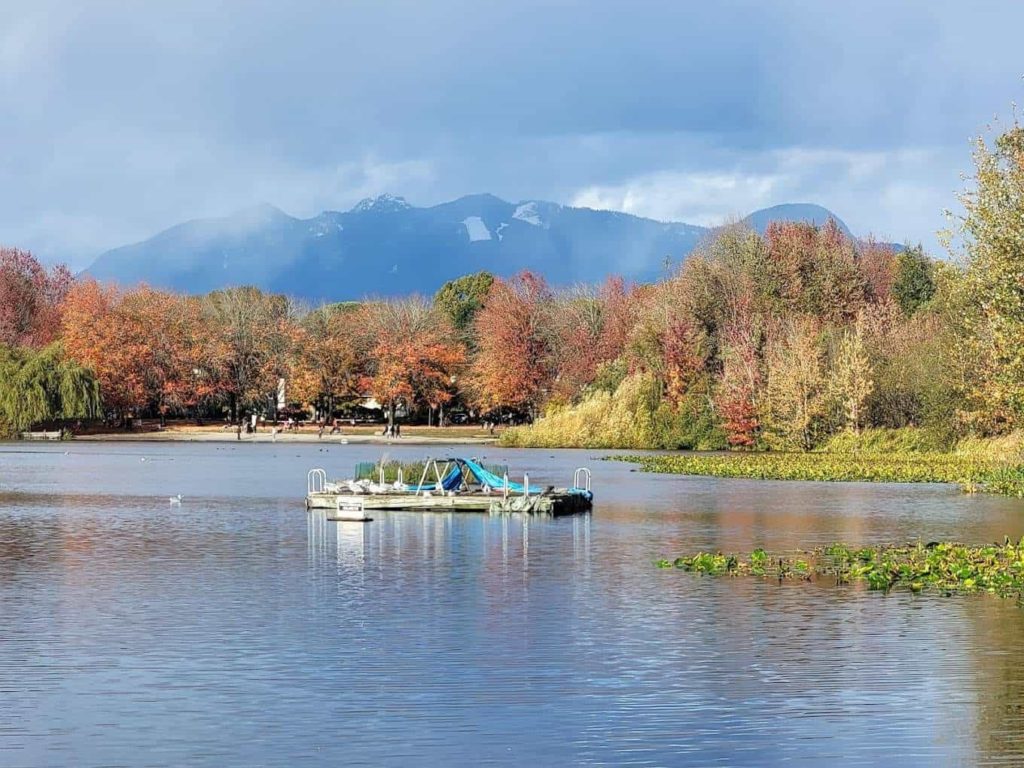 However, the water quality of the lake is not really top-notch, so it's not recommended to swim in it due to the high levels of bacteria and algae.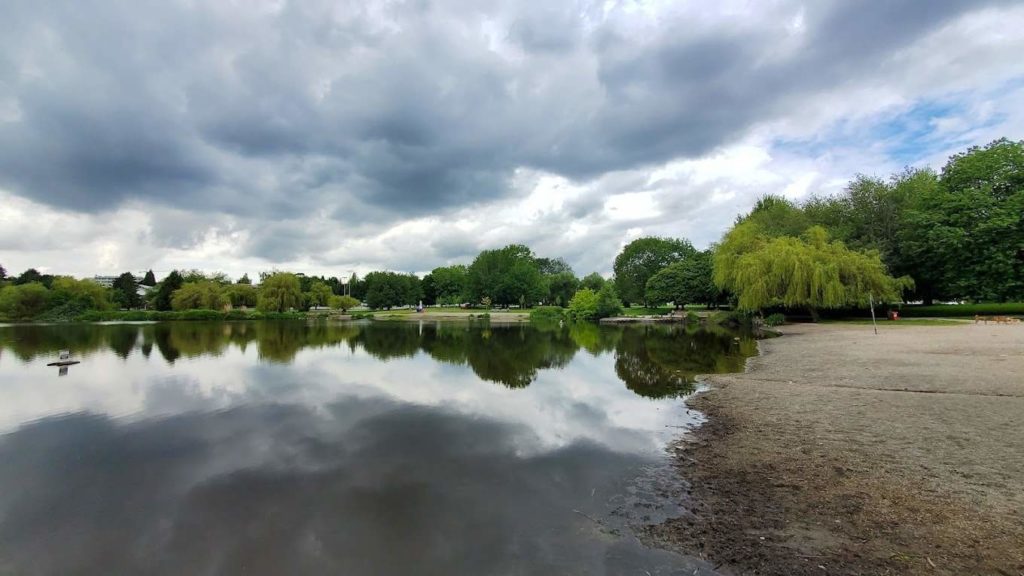 Despite this, Trout Lake remains a popular spot for picnics, sunbathing, and outdoor activities during the summer months.
10. Locarno Beach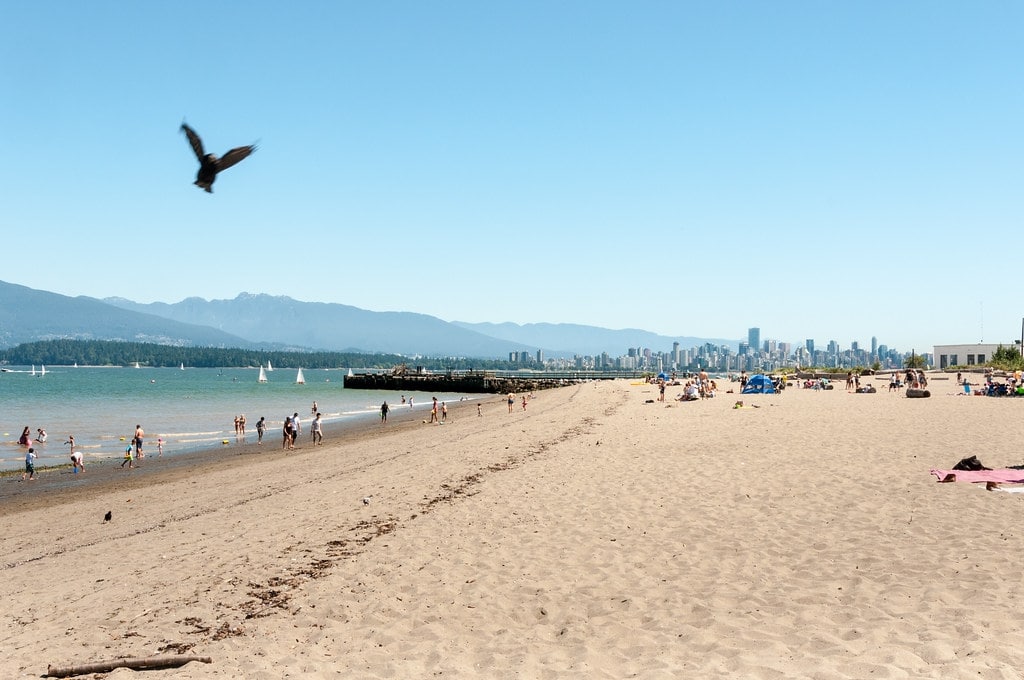 Locarno Beach is located on the Stanley Park Seawall system, so you can imagine the stunning views this beach offers, such as the North Shore Mountains, Lions Gate Bridge, and the Vancouver skyline.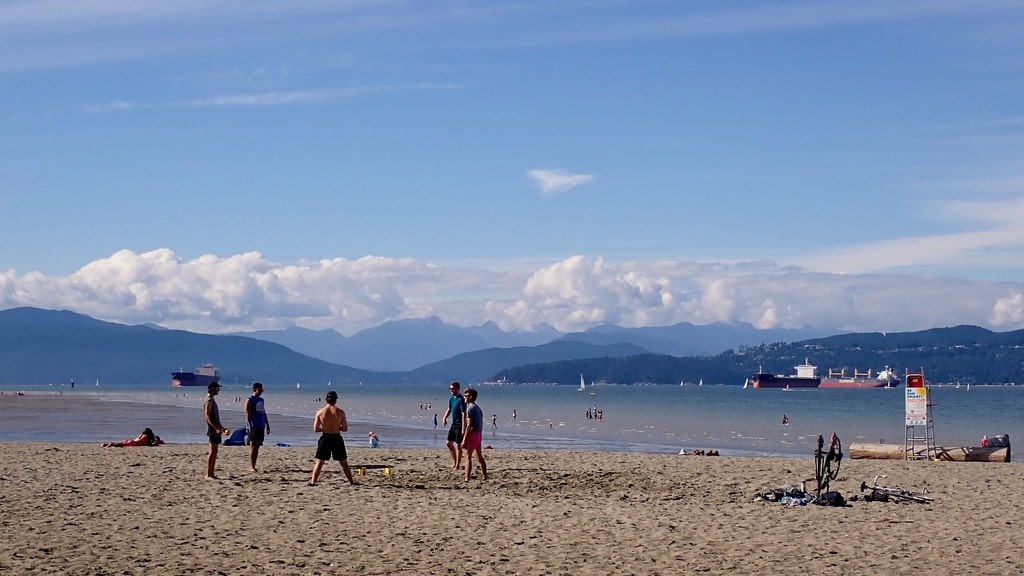 Sunbathing here is like that 2-hour afternoon nap you take on weekends because it's not just relaxing; it also recharges your energy and lifts your mood. Who wouldn't be in a good mood when you're surrounded by the natural beauty of the cityscape?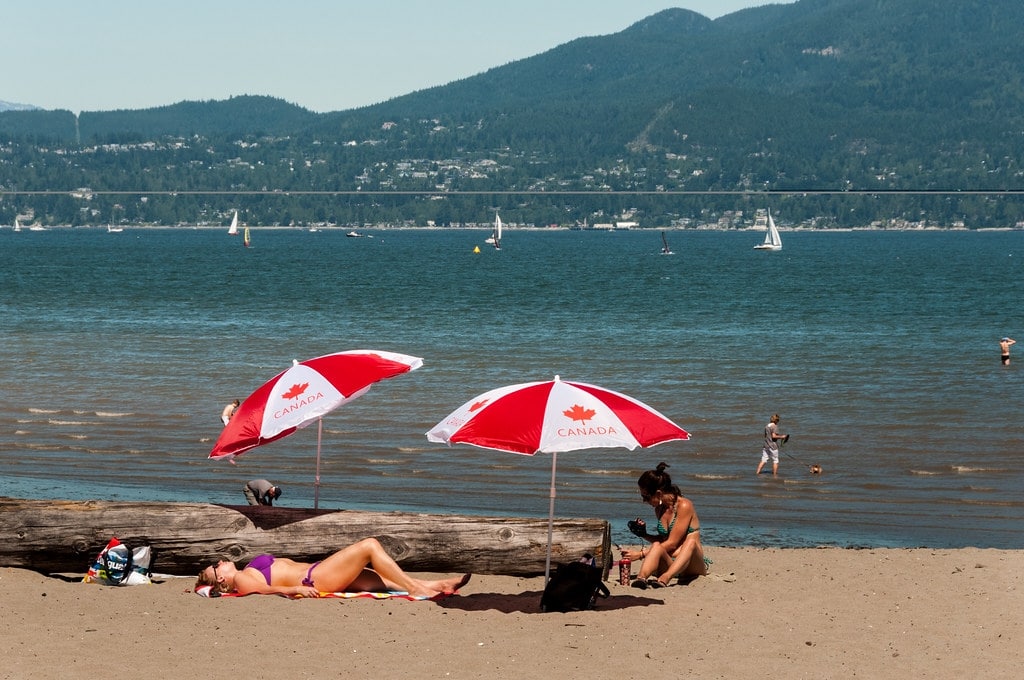 We highly recommend you head to Locarno Beach if you're looking for a beautiful beach day in the city.
---
Well, that's about it. But you know what? There are still plenty of things to do in Vancouver, so why not consider exploring the largest and best-known park in the city?