16 Best Acupuncture Clinics in Vancouver
Acupuncture is a form of Chinese medicine that has been used for hundreds of years. It's recognized as a complementary therapeutic modality in the Western world as well.
Luckily, there are a number of clinics in the city that specialize in this type of treatment. So, keep reading as we list down some of the best acupuncture clinics in Vancouver!
How Much Do Acupuncture Clinics Charge in Vancouver
f you're in the market for acupuncture, Vancouver contains a large selection of clinics.
On average, acupuncture services cost around CAD 120 to 180, but if you're looking to have additional services done such as cupping or massage therapy, this can cost up to CAD 180.
In the table below, we've listed the most common services of these acupuncture clinics and their average estimated cost.
| TYPES OF SERVICE | AVERAGE ESTIMATED COST |
| --- | --- |
| Acupuncture | CAD 120 - 180 |
| Massage Therapy | CAD 70 - 100 per hour |
| Cupping | CAD 50 - 60 |
| TMJ Acupuncture | CAD 130 - 180 per session |
| Facial Rejuvenation | CAD 110 - 1,000 |
Best Acupuncture Clinics in Vancouver
Acupuncture is the most effective treatment for many ailments, ranging from headaches and menstrual cramps to allergies and chronic pain. However, finding the right place to get healed can be a challenge.
We evaluated the following acupuncture clinics in Vancouver:
1. One Hand Acupuncturist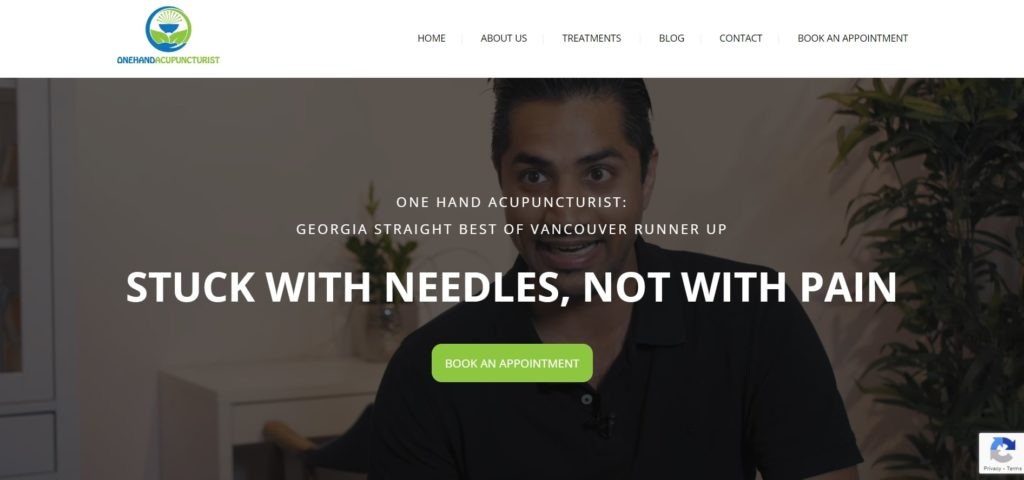 One Hand Acupuncturist is an alternative health care center in downtown Vancouver that combines Western and Chinese Medicine techniques.
This includes a wide variety of alternative health care modalities such as Acupuncture, Chinese Medicine TCM, Registered Massage Therapy, and many more.
We immediately found it impressive that they have a big team of specialized practitioners that employ an integrative medicine solution, which means they trace the root of the problem to resolve your concerns.
When it comes to acupuncture, they use ultra-fine disposable needles to restore energy flow, relax strained muscles, and many other things.

We liked that they have clean and spacious facilities, as we think this is important for clients to feel comfortable. We also found it convenient that they have an online booking platform where you can schedule appointments and pay for their services.
If there's one drawback that we've observed with them, it's that they have relatively higher rates.
Nevertheless, many of the customers we've spoken to have commented on how incredible it was to experience their acupuncture treatments, as they have highly skilled and knowledgeable practitioners.
All in all, we highly recommend One Hand Acupuncturist if you're looking for one of the best acupuncture clinics in Vancouver.
Customer Reviews
Highly-skilled and knowledgeable
"Olivier is highly skilled and knowledgeable and helps with all sorts of issues – back/body pain, allergies, headaches, stress and more." -Jenefer B.
Great acupuncture services
"An incredible experience, glad I came here for my first ever acupuncture. I've always been a skeptic of TCM but Olivier did a great job with working on my shoulders which have always been a trouble spot for me." -Terry Z.
2. Acupoint Wellness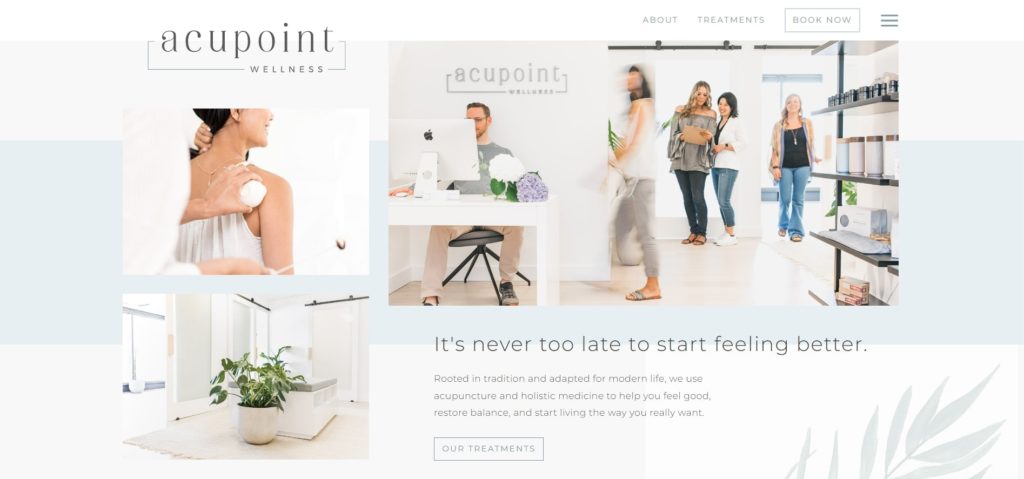 Suka Lang developed Acupoint Wellness in 2009 in order to provide accessible healthcare and healing. We were impressed by her over 10 years of experience treating pain issues, sports injuries, and other ailments.
What impressed us the most is that they offer health and wellness education in addition to their therapies.
We think this helps people keep up healthy habits after getting care, which is great!
We were especially impressed by the fact that they provide individualized acupuncture treatments, which begin with a sit-down chat with your acupuncturist.
They will address your specific health concerns in order to develop a unique treatment strategy.
Apart from that, we thought it was a nice touch that they also have TMJ and cosmetic acupuncture, which allows them to cater to a large customer base, whether they need it for health or beauty reasons.
If you're looking to book their services, Acupoint Wellness has a convenient online booking system where you can easily secure appointments with them.
That said, we're not big fans of the fact that they don't have a work portfolio, as we thought this would've been useful for clients to get a glimpse of their work.
All in all, we highly recommend you check out Acupoint Wellness as they're one of the best acupuncture clinics in Vancouver.
Customer Reviews
Relaxing experience
"My First treatment for acupuncture with Suka was a great experience. Spa-like treatment. Relaxing and relieving!." -Paul Q.
Empathetic and patient
"She is knowledgeable, empathetic, patient, and accommodating. I really enjoyed my session with her. She's a great person to see if you are new to acupuncture, anxious etc or struggle with mental health challenges." -Jaime M.
3. Greenleaf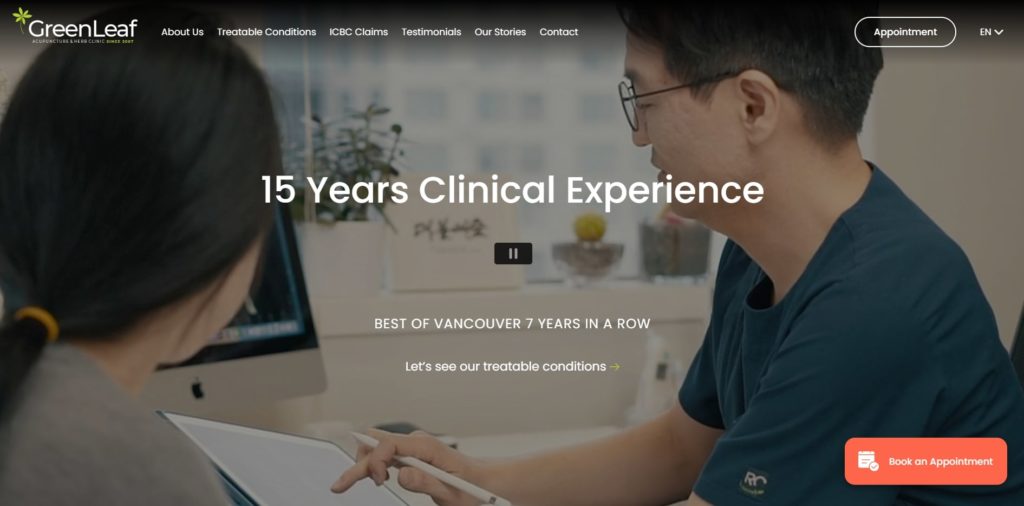 Greenleaf is an acupuncture and herb clinic that specializes in a wide range of treatments for body pain, mental illness, skin conditions, and many more. They have been operating since 2007.

We liked that, despite their small staff of practitioners, they had vast experience treating a wide range of health concerns. We believed that this enabled them to treat nearly any sickness, no matter how complex.
We also think they're reliable because they have been awarded as the best of Vancouver by The Georgia Straight consistently for the past 7 years. This, in our opinion, establishes their expertise.
It's a nice feature that for clients covered by the Medical Services Plan of British Columbia (MSP), they bill your MSP directly, so you don't have to worry about it.
But that's not all that we liked about them. Another thing that we liked was their accessible online booking platform, as customers are able to book and pay for their services online.
Furthermore, several of the consumers we've spoken with have commented on how helpful they are, patiently walking clients through their treatments, making the entire experience quite comfortable for them.
Overall, we thought Greenleaf should be on our list because they have a lot of experience in the healthcare field.
Customer Reviews
Comfortable and efficient
"The front desk staff are also friendly , efficient and make me feel very comfortable." -Janice W.
Provides in-depth details
"I have been having acupuncture for the last couple of weeks with JongHwan (John) Kim and the results have been amazing! He provided me with in depth details about my pain and walked me through my treatment, which made the whole experience very comfortable." -Sophia S.
4. Essence Acupuncture & Wellness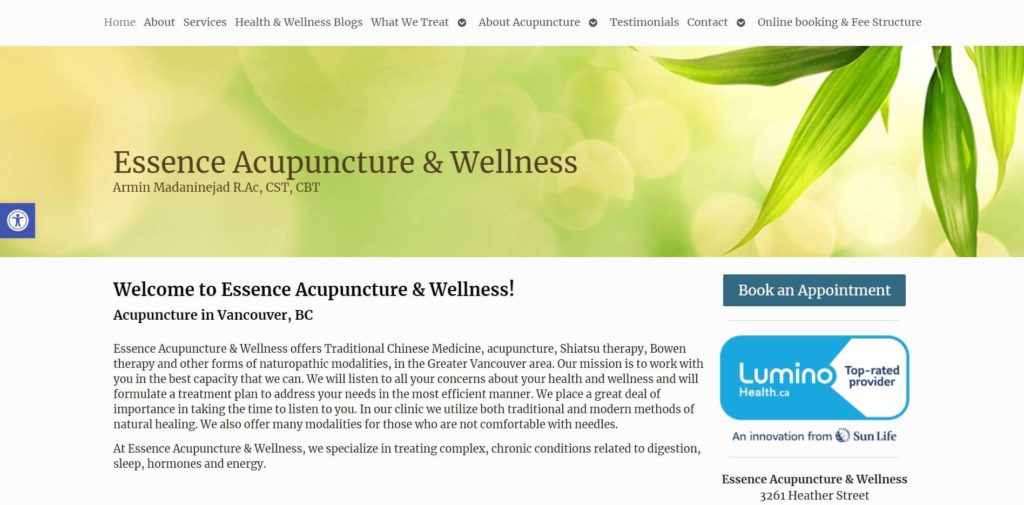 Essence Acupuncture & Wellness focuses on using naturopathic methods to treat problems with sleep, hormones, and energy. This includes Traditional Chinese Medicine, acupuncture, Shiatsu therapy, and many more.
Customers will be glad to know that their acupuncturists aim to provide tailored treatments to address individual health concerns. We think it's better for them to get proper care that is tailored to their needs.
We also thought it was a nice addition that they also offer nutritional consultation and coaching, as we think this complements their other services well.
They also have an online booking system, which is a big plus. What we liked best, though, is that they can see multiple patients at the same time because they have many slots available every day.
Having said that, we wish they offered free consultations so customers could talk about their options before making a decision.
Still, most of the customers we've talked to praise their services for being effective and improving their health in a noticeable way.
On a whole, Essence Acupuncture & Wellness is one of the best acupuncture clinics in Vancouver, as they make sure to create tailored health plans to cater to varying patient needs.
Customer Reviews
Kind and professional
"Armin is an excellent healer. He is an acupuncturist with vision, experience, sensitivity and knowledge. His approach is very human, kind and professional." -Pamela M.
Consistently effective services
"Armin is excellent. His treatments really helped with my sleep and energy postpartum. He's the best acupuncturist I've ever been to — his treatments consistently have noticeable impact." -Callista O.
5. My Rest Acupuncture Studio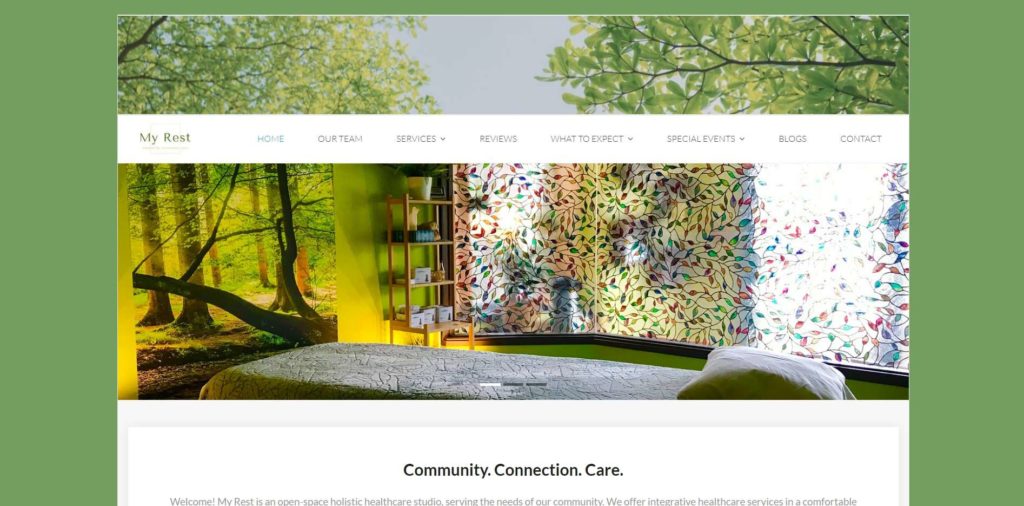 My Rest Acupuncture is an open-space holistic health care center that offers integrated health care and personalized therapeutic treatments.
They offer acupuncture, motorpoint electroacupuncture, cupping, and a lot of other healing and relaxing natural health services.
It's a nice characteristic that they have a large staff of registered acupuncturists with various Traditional Chinese Medicine experience (TCM). We believe that this is critical for them to appropriately address various health conditions.
We also couldn't help but notice how clean and spacious their facilities are, as we found out that they sanitize thoroughly after each client.
However, it's wonderful that they offer consultations both online and in person because this would be beneficial for first-time clients who are still contemplating whether or not they are the best option for them.
Additionally, the majority of consumers we've spoken to praise their services, as they have a warm and friendly staff that made their appointments easier and kept them at ease.
Overall, we think you should check out My Rest Acupuncture, as they're one of the best acupuncture clinics in Vancouver.
Customer Reviews
Warm and friendly services
"It was my first visit and I felt comfortable right away. Ala was warm, friendly, gentle and professional. I felt very comfortable in her knowledge, skills and expertise." -Tracy W.
Keeps clients at ease
"First time having an acupuncture appointment and the experience was fantastic. Very professional and kept me at ease and was better than I expected." -Tong Y.
6. Unplug Hour Acupuncture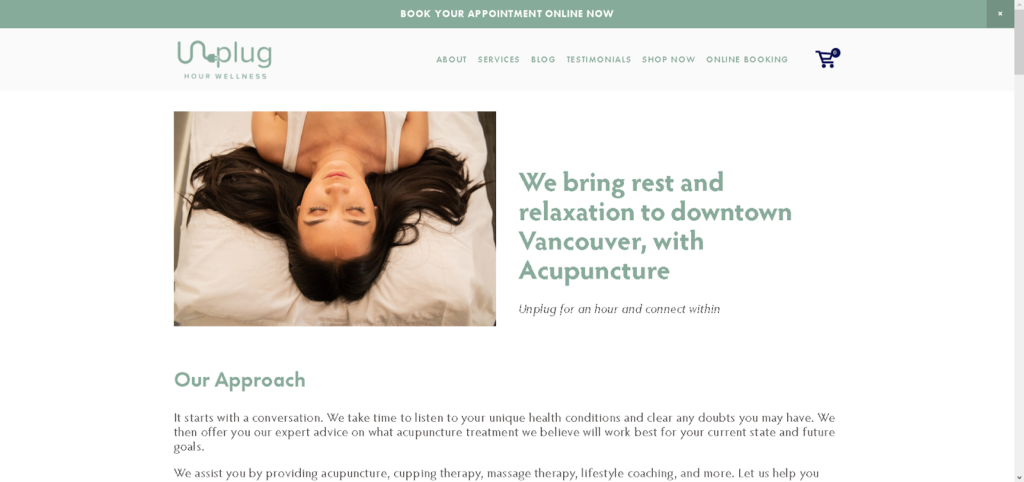 Unplug Hour Wellness is here to help you naturally thrive in all aspects of life and become more emotionally and physically robust. They use Traditional Chinese Medicine and minor changes in your everyday behaviors to cure and prevent a wide range of diseases. This can have a significant impact on your overall health.
Acupuncture and traditional Chinese medicine are at the foundation of what Unplug Hour Wellness does. They assist you gently relieve any blockages you may be experiencing with acupuncture, enabling energy and blood to circulate easily and in harmony throughout the body. As a result, your body is given the ability to cure itself naturally and without adverse effects.
They begin the acupuncture treatment by putting sterile, disposable needles into your body to activate various acupuncture sites. Don't worry, these are hair-thin and harmless. You could merely feel a tiny pain or squeeze on certain areas. These needles will clear blockages in your body, allowing energy and blood to flow freely again.
What follows is a sensation as sweet as honey. Your body will start to generate "feel-good hormones" like endorphins, norepinephrine, and oxytocin that will enhance your body's natural healing capacities and leave you feeling happier, calmer, profound relief, and even euphoria.
Customer Reviews
I absolutely loved my experience with Unplug Hour
"I absolutely loved my experience with Unplug Hour. I had a brutal pinched nerve and Sherry was amazing in working with my schedule to get me in asap! My acupuncturist Lidia was so lovely and knowledgeable and really took the time to understand my injury and my lifestyle to provide the best treatment. The clinic became my little sanctuary, I felt instantly relaxed walking in. All in all, I highly recommend – lovely staff with an amazing space! " – Karen Sidhu
I am truly grateful to her kind, knowledgeable and caring approach
"I met Dr. Agni Larsen near the end of 2022, when I was feeling pretty burn out, my nervous system shot and I had no energy, from my first session with her I knew I had found the right person to help me, I saw her every week after that until I felt more and more like myself. Her doctorate in Chinese Medicine together with her Acupuncture background created a holistic approach to address and balance any deficiencies at the time and help me heal. I am truly grateful to her kind, knowledgeable and caring approach. And also I have been able to explore some of the cosmetic benefits of Acupuncture while at it, which is such a great bonus!" – Ana-Maria Alvarado
7. The Village Community Acupuncture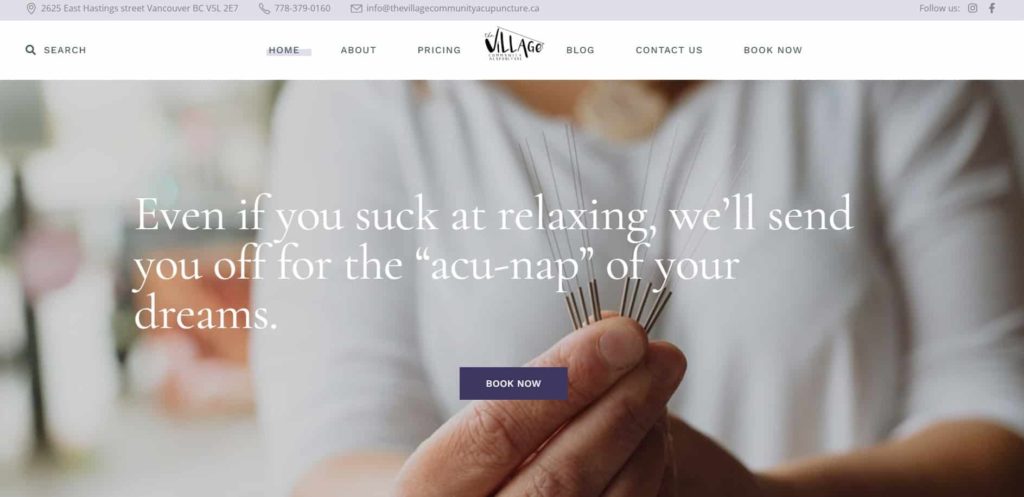 The Village Community Acupuncture is a facility that offers its clients a wide range of acupuncture services that can help clients get better quality sleep and enhance overall well-being among other benefits.
Past clients that have experienced their treatments have commended them for their pain-free procedures and highly personalized take on services that ensured that each treatment is a perfect fit for their needs and preferences.
Aside from this, they also employ a certified team of professionals that are not only knowledgeable when it comes to handling all sorts of treatments and situations but also can adequately educate the client on what they need to do before, during, and after each session.
Note though that they have limited availability when it comes to Sundays to which clients can feel free to check online for the said dates that clientele treatments are accommodated.
Overall, with their amicable and expert team and personnel, quality products used in each treatment, and convenient booking procedures, we highly recommend them to clients in the area looking for such services.
Customer Reviews
Here are some reviews from their clients:
"I've been getting acupuncture for over 40 years and I can say without a doubt that Sara Ward is by far the most effective acupuncturist I've ever been to. No matter what weird combo of symptoms I show up with (and I'm a walking autoimmune smorgasbord), Sara is up for it. She listens and cares and carefully tracks my progress. I've done the rounds of western specialists, naturopaths, and other alternative practitioners. When it comes to results, Sara is simply the best. Bonus: she laughs a lot and makes healing fun."
"As a first timer, Lisa did a wonderful job listening to my concerns and designing a treatment plan geared toward them. She is naturally empathetic, light-hearted, and dedicated to a holistic approach. I'm already looking forward to my next appt!"
8. Acumamas Wellness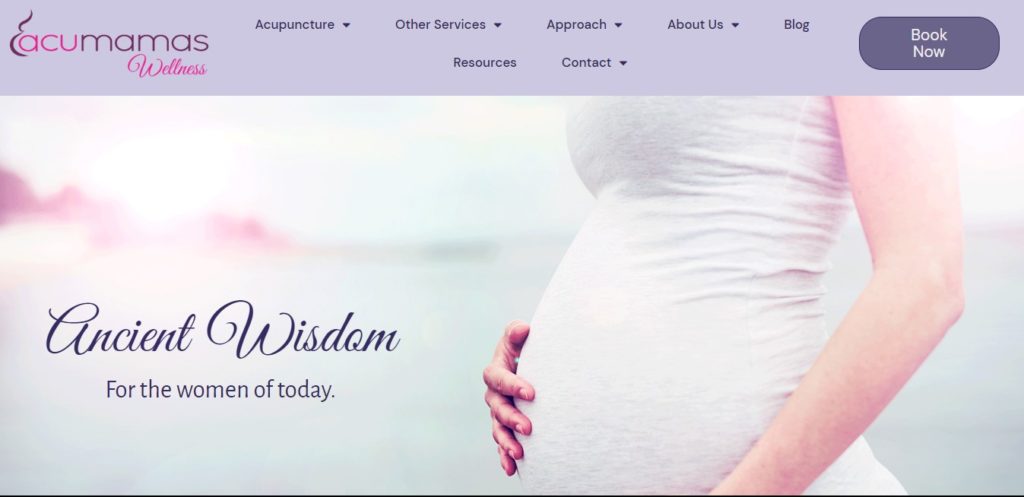 Acumamas Wellness is not your usual acupuncture clinic. They were founded in 2008 as Vancouver's first and only Acupuncture clinic exclusively dedicated to Pregnancy Wellness and Birth Acupuncture.
What makes them standout from others is how their services are all for women in all stages of their pregnancy. A perfect service of theirs' is the acupuncture pregnancy wherein it can treat your insomnia, anxiety, help with fetal positioning, birth preparation, labor induction and so much more!
Apart from this, another factor we like about them is that despite most of them having more than 10 years of experience in the field, they still continue to study and enhance their knowledge to help them better serve the women and families in their community.
We prefer them over other clinics because they do not only offer acupuncture, but services such as massage, traditional Chinese medicine, naturopathic medicine, counselling, lactation consultation and pelvic floor physiotherapy as well.
Do take note that it is important to discuss acupuncture with your healthcare provider before starting treatment. Acupuncture should not be used as a substitute for medical care during pregnancy.
In conclusion, acupuncture can be a safe and effective complementary therapy for pregnant women. It can help reduce some of the common symptoms of pregnancy and promote a healthy pregnancy.
With Acumamas Wellness, you will always be served by a licensed and experienced acupuncturist!
Customer Reviews
Here are some reviews from their clients:
"If you're like me and struggling to slow down during the later months of pregnancy this is exactly what you need! This massage was easily the highlight of my week. I came away feeling cared for and so relaxed. Thank you Catherine, see you again soon!"
"I had a wonderful acupuncture treatment for cervical ripening with Lisa Davicioni. Not only did she make me feel completely relaxed she took the time to speak with me about my previous pregnancy and give me advice on going into labour for the second time. I really appreciate her kind words and will be strongly recommending her to everyone I speak with. I also love how easy it is to book appointments online I was able to fit in appointments at my own convenience. Thank You Accumama's!"
9. Dr. Adrienne Chan Dr. TCM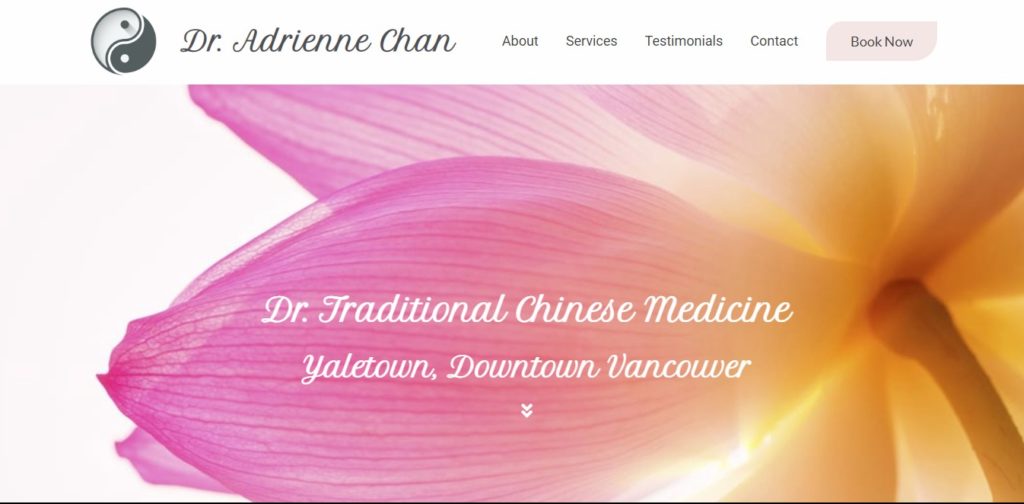 Dr. Adrienne Chan is a Registered Doctor of TCM and a Registered Acupuncturist with the College of Traditional Chinese Medicine and Acupuncture of British Columbia (CTCMA of BC).
She has been practicing since 2008 which allows her to continuously gain new knowledge about the field.
Even though Dr. Chan only has two services, her expertise is still unbeatable. After an acupuncture service with her, you will feel relaxed more than ever in your life
Unlike other doctors, she can diagnose quickly which means earlier intervention. Just by putting in the first needle, you will immediately know that she is very précised with her work and does not have any room for mistakes.
Unfortunately they are closed on Sundays so make sure to book an appointment on the day you are most free!
Customer Reviews
Here are some reviews from their clients:
"I have been seeing Adrienne for six years. I have endometriosis and fertility issues. I have learned that acupuncture is a must in my life. I have seen other acupuncturists at the more specialized facilities, but Adrienne seems to know better than others. I travel from Cloverdale to see her because she is that good. She's also very kind and super informed on nutrition and herbs. I would recommend her to anyone!" – Melissa T.
"What a wonderful find!! Dr. Adrienne Chan is an amazing practitioner and all-round lovely person. I've had acupuncture for many years at other clinics, but this is entirely on another level. Had 1 treatment and immediately booked the package – I so look forward to each relaxing treatment. It's like a spa, with health benefits. Thank you Dr. Chan!" – D.N.
10. Pinetree Acupuncture Clinic
Pinetree Acupuncture Clinic was established in 2009 with the goal of providing a range of professional therapies including acupuncture, Chinese herbal medicine, acupuncturist, Tui-na therapy, and many more.
Jun Kim, their registered TCM Practitioner and Chinese medical doctor, graduated from the Beijing University of Chinese Medicine and was one of the team doctors at the Korean Women's football team in 2001 at the Beijing Games.
He has been successfully treating joint and muscular pain like Shoulder Pain; Frozen Shoulder, Shoulder Impingement Syndrome, Rotator Cuff Tear, and alleviation of cancer pain. With over 19 years of practice, Jun specializes in gastroenterology and Immune diseases like GERD, Acid Reflux, IBS, Crohn's disease, Ulcerative colitis, Allergies, Asthma, etc.
Their acupuncture services has been particularly well-received thanks to their capabilities of giving results in their client's body including an increased Blood circulation, vital energy flow (Qi), and removing blood clots.
Customer Reviews
It was a wonderfully different experience
"This was my first ever experience with acupuncture and TCM. It was a wonderfully different experience compared to previous visits to a Western GP, my practitioner took time listening to my concerns/ things I had tried before and really getting to know as much as he could. He explained every thing, what the aims of treatment were, what he has doing and the reasons behind it and set out a clear plan for the next couple of sessions. I felt truly looked after, I am so happy I gave it a go, looking forward to my next appointment." – Jennifer Pincock
What a wonderful place to come and receive treatment!
"What a wonderful place to come and receive treatment! The practitioners here are kind, caring and friendly. They really care about their patients. Derek has treated me with a combination of acupuncture and tui na and he is amazing! Do yourself a favour and come here for a treatment, you won't be disappointed!" – Lisa Stewart
11. AcuCare Acupuncture and Facial Renewal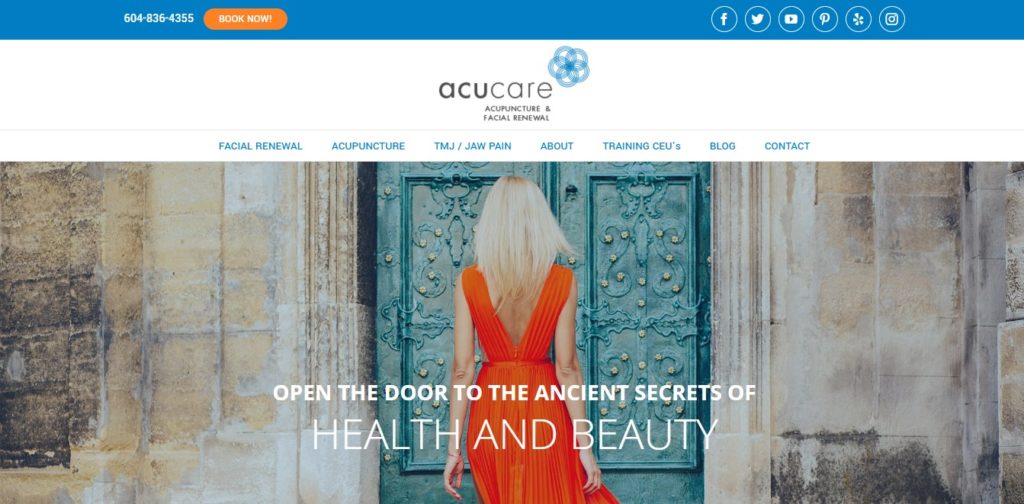 With AcuCare Acupuncture and Facial Renewal, whether you are a seasoned acupuncture patient or keen to experience it for the first time, you are placing your health in the best hands with Julie.
Feeling the signs of aging and always looking tired? Do not worry because Julie's Facial Renewal can help you. As the only master's trained facial acupuncture educator and practitioner in Canada, she offers a safe alternative to unnatural cosmetic treatments you may have heard about, with no long-term side effects other than younger healthier looking skin!
What's great about this is that it is a natural, effective, and a holistic way to ensure vibrant healthy aging that reflects the fullest expression of your authentic beauty. Their Facial treatments not only deal with wrinkles and sagging but also the underlying root imbalances in the system of the patient.
With the three modalities of Facial Renewal we can treat your mind, body and spirit, ensuring that your inner body and outer beauty leave you feeling and looking revitalized all while being covered under most extended benefit plans!
Customer Reviews
Here are reviews from their previous clients:
:"Julie is by far one of the best specialists for acupuncture in Vancouver. I have been going to her for years. She applies immense care and dedication to her patients. She takes a tailored approach with each session, really diving into the issues you want to work on and what might work best for you at that specific time, focusing on specific issues. Julie's acupuncture has helped me with emotional healing as well as physical relief in the muscles and joints. 12/10 recommend. You will not be disappointed!!"
Here is another one:'I've been receiving facial acupuncture from Julie for two years and this lady has the best vibe—I always feel very well attended to. Consistently and completely rejuvenated after each treatment with her; she explains everything thoroughly which I love! Each needle is methodical and has a purpose. I often get unsolicited compliments on how bright and lifted I look afterwards. Which is nice, ya know? It's a focused hour of wellness and self-care in a beautiful environment 🌸" –
12. Dr. Keema Shield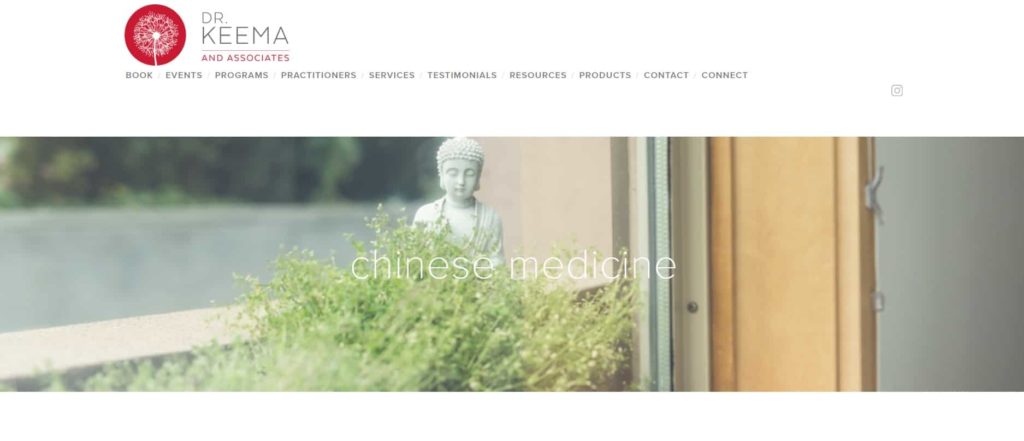 Dr. Keema Shield is a health professional that provides clients with treatments and preventive care to help clients enhance their overall health and well-being through the professional use of Chinese medicine.
Past clients have commended her services and treatments to be highly effective and thorough which not only brought physical health but also emotional health to which each strategy is adapted for long-term relief.
We like that she is able to customize her services to better fit the needs and health struggles that the client deals with not only through concrete medical practice but also through her calm and engaging demeanor as she deals with clients as well.
Note though that even if the website does have a short background of the treatments that they offer as a whole – the price range of such services aren't readily available.
Nonetheless, with their transformative events and programs for specific individuals, an exemplary combination of medical concepts, and traditional medicine, we highly recommend that clients looking for services such as acupuncture check her out.
Customer Reviews
Here are some reviews from their clients:
"Keema has been instrumental in helping me cope with emotional challenges and hormonal imbalances. She has helped a great deal with my chronic back pain and has helped me reach and maintain a level of balance in body, mind and spirit. Keema was caring and compassionate pre and postnatal and remains a pivotal part of my health and wellbeing."
"Treatments with Keema have helped me stay grounded while moving through some of my darkest times. Her calm and caring demeanor creates a perfect space for healing and growth. Keema has an amazing gift and I will continue to recommend her to everyone I know."
13. Dr. Judy Chee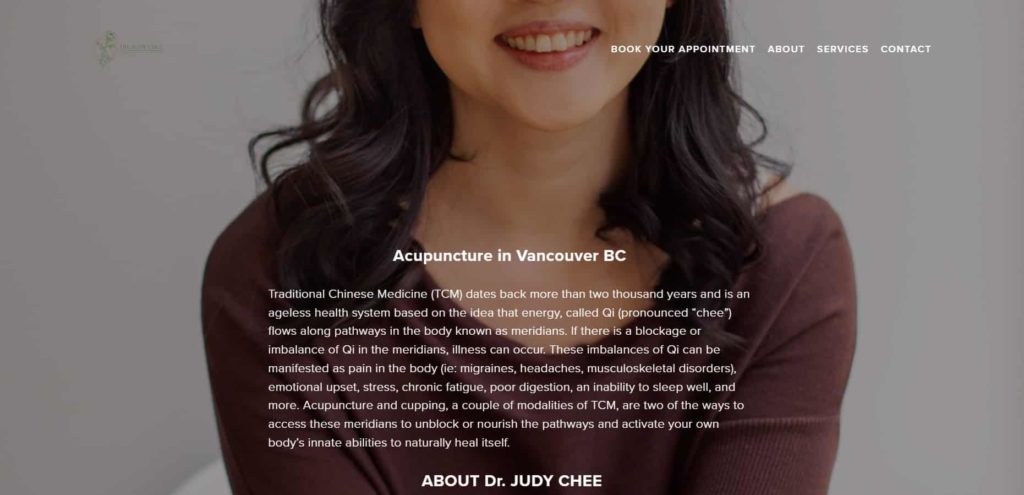 Dr. Judy Chee is a Registered Doctor of Traditional Chinese Medicine that provides clients with versatile traditional yet innovative treatments to better helps clients with their particular bodily concerns, emotional struggles, or illness.
Geared with various techniques and modalities of East Asian Medicine, her approach to treating her clients is to better nurture and grow the body's natural and innate internal healing abilities to better empower life and bring balance in the long run as well.
Offering various treatments such as Sound Therapy and Acupuncture among others, each one possesses a wide myriad of benefits that not only help relieve clients of their immediate concerns but also provide various benefits such as better circulation and quicker recovery.
Moreover, their packages and rates are readily available on their website.
Overall, with her excellent combination and approach to traditional Chinese medicine, convenient booking procedures, and pleasing customer service, we highly recommend that clients looking for such services try her out.
Customer Reviews
Here is a review from her client:
Judy is an outstanding Traditional Chinese Medicine practitioner and Sound Therapist. She has a very effective and unique skill set including acupuncture, cupping, and sound therapy. As a Registered Nurse, I value her comprehensiveness and caring approach as well as her treatment adjustments based on my symptoms at each session. I notice a significant positive outcome each time after every treatment. I highly recommend Dr Judy Chee!"
"Having chronic health issues Dr. Chee has been an overwhelmingly positive force on my journey to heal. Dr. Chee creates a warm and inviting space to discuss health issues and tailors her advice and method to best suit parts of my journey! I have found such an amazing relief with acupuncture and Chinese herbs, having never used them before, and look forward to the rest of my time with Dr.Chee."
"Dr. Chee is great! I always feel amazing after an acupuncture and cupping appointment with her. She is thorough and attentive to my concerns, always thoughtful and never judgmental. She's super approachable and personable, and I have genuinely learned a lot about acupuncture, food and medicine from her. Highly recommend!"
14. Michael Luong Acupuncture & Traditional Chinese Medicine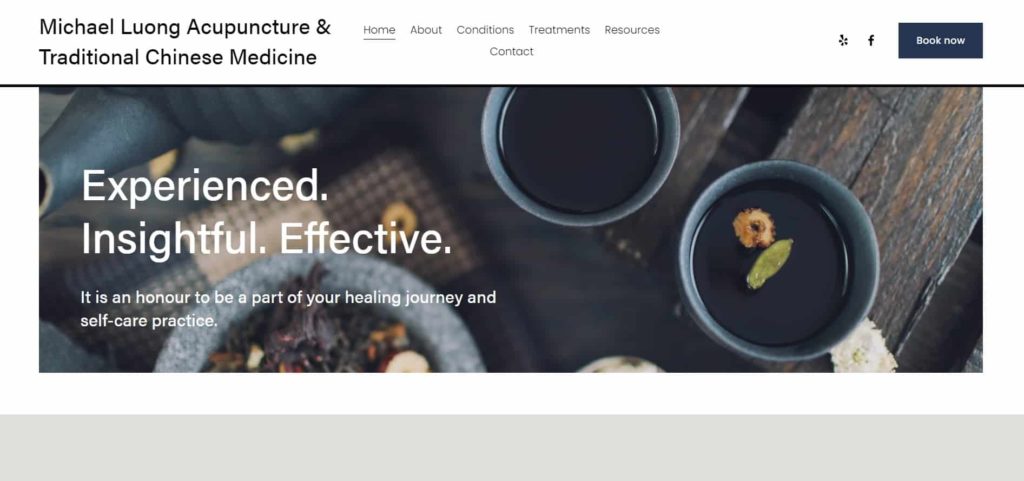 Michael Luong Acupuncture & Traditional Chinese Medicine is a health facility that is headed by registered acupuncturist and TCM practitioner Michael Luong that provides clients with experienced, insightful, and effective professional treatments to better promote healing.
We like that their approach is geared toward the client's needs wherein they are able to customize specific aspects of the treatments to better ensure that each health goal is met and that the root cause of the concern is treated effectively to ensure the longevity of the treatment's benefits.
Furthermore, past clients have also commended them for their pleasant and educational experience with him that ensured that not only were they informed of which treatment but also helped them integrate such knowledge into their daily lives as well.
Rates of the treatments that he offers aren't readily available on the website, however, so clients may need to contact them for this.
Overall, with their experienced and extensive range of experience in the field, flexible and patient-centered treatments, and well-equipped resources and facilities, we highly recommend that clients looking for such services to check them out.
Customer Reviews
Here are some reviews from their clients:
"I was not well and contact Michael on a Saturday. He fit me in that day and stayed late to help me. The healing that Michael help me achieve was incredible. He is very gentle, knowledgeable and has great intuition. I would highly recommend him."
"I sought treatment from Michael in May 2020 after being a friend recommended him to assist with blood pressure control. I immediately felt comfortable with Michael as a person and a doctor. His knowledge of the art and application of his specialty was apparent from the get go. Michael has an easy going and relaxed approach which also makes treatment a pleasure."
15. Andre Shih TCM & Acupuncture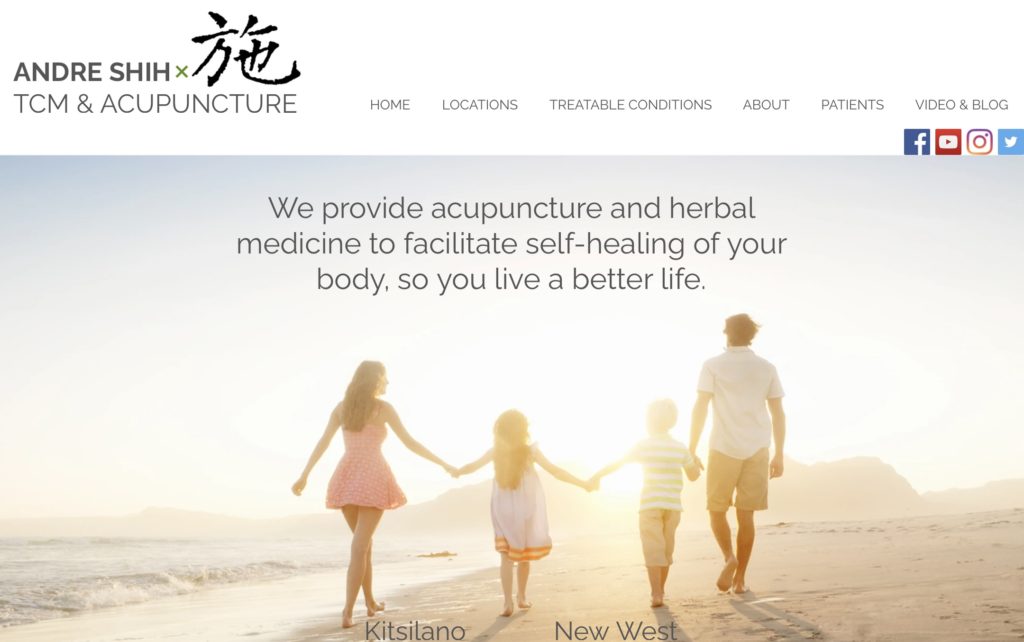 Our experience with Andre Shih TCM & Acupuncture was nothing short of impressive. From the moment we stepped into their clinic, we were greeted with professionalism and a commitment to excellence.
The services offered by Andre Shih TCM & Acupuncture are a testament to their expertise in traditional Chinese medicine.
The acupuncture treatments were administered with precision and care, providing immediate relief from our ailments. Their holistic approach left us feeling rejuvenated and balanced after each session.
Convenience is key, and Andre Shih TCM & Acupuncture knows this.
Scheduling appointments was a breeze, and their clinic's location was easily accessible. We appreciated the flexibility in appointment times, accommodating even the busiest of schedules.
Reputation matters, and Andre Shih TCM & Acupuncture has built a sterling one.
Their dedicated team of practitioners boasts an extensive knowledge of acupuncture and traditional Chinese medicine. It's no wonder they've garnered a loyal clientele and numerous positive testimonials.
While quality often comes at a premium, we were pleasantly surprised by the affordability of their services.
Andre Shih TCM & Acupuncture strikes a rare balance between exceptional care and reasonable pricing, making it accessible to a wide range of individuals seeking holistic healing.
However, they don't offer promos yet. We advise checking their website for other affordable deals.
Customer Reviews
"Exceptional Care"
Andre Shih TCM & Acupuncture provided me with exceptional care. Their skilled practitioners and holistic approach left me feeling rejuvenated after each session. Highly recommended!
"Convenient and Affordable"
I was pleasantly surprised by how convenient and affordable Andre Shih TCM & Acupuncture's services were. Scheduling appointments was a breeze, and the pricing was reasonable. I'll definitely be returning for more treatments.
16. Gabrielle Steinberg
Gabrielle Steinberg is a highly experienced and skilled practitioner of Traditional Chinese Medicine (TCM), with extensive knowledge and training in acupuncture, herbal remedies, cupping therapy, and dietary modifications.
Aside from this, we like that she incorporates other modalities like deep tissue massage, craniosacral therapy, and breathwork into her practice to provide her clients with comprehensive and personalized treatment plans.
One of the major strengths of Gabrielle's practice is her holistic approach to health, which focuses on treating the root cause of a patient's health concerns rather than just addressing their symptoms. She believes in deeply listening to her clients, understanding their unique constitution and lifestyle, and using this knowledge to create individualized treatment plans that empower them to take control of their own health.
Another strength of Gabrielle's practice is her extensive experience working with patients of all ages and stages of life, from newborns to older adults. She specializes in digestive health, pain issues, anxiety and stress-related problems, perinatal and fertility health, pregnancy health, and supporting children to thrive on all levels. Her approach is gentle, compassionate, and supportive, and she is dedicated to providing the best possible care to her clients.
We prefer Gabrielle because her education and training are way more than impressive, with a Doctor of Chinese Medicine degree, registered acupuncturist certification, and additional certifications in Shiatsu therapy, Craniosacral therapy and visceral work, myofascial release, breathwork, Holistic Nutrition, and Doula. She has also studied and practiced yoga, meditation, energetic medicine, and Ayurvedic medicine, all of which give her a unique and deep understanding of wellness for individuals and communities.
Customer Reviews
Here are some reviews from their clients:
"I was with Gabrielle to treat sciatic pain. She is extremely empathetic, caring and experienced. Going straight to the point to relieve my pain and treat my muscles, providing my improvement in a couple of sessions. I strongly recommend her."
"The clinic is clean and peaceful. The intake had me feeling well listened to. The treatment was effective in moving stagnant energy. I do recommend Dr. Steinberg and the Harmony Wellness clinic."
FAQs about Acupuncture in Vancouver
---
In the end, determining which is the best acupuncture clinic depends on your specific needs. We hope our article has helped you pick the right clinic that suits your needs.
If you're interested, check out these other related services: