The 13 Best Divorce Lawyers in Vancouver
Divorce is not a quick and painless process, at times it can be confusing and downright stressful. Pair this with the constant emotional turmoil that goes with most divorces and it's like pulling teeth.
To make the process just a bit easier, we've put together a list of the best divorce lawyers in Vancouver. You can use this list to familiarize yourself with each legal representative before choosing one to help you.
We've also included other important information such as each firm's contact information, websites, operating hours, and general FAQs. To start off, let's see how much you'll need to invest in a divorce lawyer.
How Much Does a Divorce Lawyer Cost in Vancouver
This cost table will serve as a neat way to break down the cost of each entry on our list. The table includes the hourly rate of each lawyer or firm as well as any other fees you may need to pay.
Firm
Hourly rates/other fees
Crossroads Law
Marcus Sixta: $525/hour
Matthew Katsionis:$425/hour
Melissa Salfi: $385/hour
Jenna Lalani: $350/hour
Millad Ossudallah:$325/hour
Tanya Thakur: $325/hour
Seamus Cowan: $300/hour
Michelle Volkmann:$275/hour
Chyanne Sharma:$250/hour

Uncontested Prenuptial / Marriage & Cohabitation Agreements: $2,899
Uncontested Divorces:$1,499
Uncontested Divorces WITH Children: $1,999
Uncontested Separation Agreements: $2,499
M.J. O'Nions Lawyers & Mediators
$95-$225 per half hour
MacLean Family Law
Lorne MacLean, Q.C.: $650/hour
Audra Bayer: $435/hour
Nicholas Davies: $600/hour
Robert McQueen: $450/hour
Susanna Chen: $150/30 mins
Karsten Erzinger: $125/30 mins
Jian Kang: $175/30 mins
Michael Lam: $175/30 mins
James Macdonnell: $200/30 mins
Joty Sandhu: $162/30 mins
Jonathan Wai: $225/30 mins
Tal Wolf: $225/30 mins
All other Lawyers: $150/30 mins
YLaw Group
Leena Yousefi: $500/hour
Ari Wormeli: $425/hour
William Dewolf: $350/hour
Susan Justice: $325/hour
Abib Ngom: $300/hour
Jasmeet Mangat: $300/hour
Raha Seyed Ali: $275/hour
Amber Cheema: $225/hour
Desk order divorce: $2000 + tax
Desk order divorce (w/children): $2500 + tax
Separation Agreements or Cohabitation Agreements: $2000 – $8000 + tax
Connect Family Law
$250 – $500/hour
RWE Family Law
$300 – $500/hour
Crossroads Law
Marcus Sixta: $525/hour
Matthew Katsionis:$425/hour
Melissa Salfi: $385/hour
Jenna Lalani: $350/hour
Millad Ossudallah:$325/hour
Tanya Thakur: $325/hour
Seamus Cowan: $300/hour
Michelle Volkmann:$275/hour
Chyanne Sharma:$250/hour

Uncontested Prenuptial / Marriage & Cohabitation Agreements: $2,899
Uncontested Divorces:$1,499
Uncontested Divorces WITH Children: $1,999
Uncontested Separation Agreements: $2,499
Amalia Schön
Contact for more details
Epstein Law
Contact for more details
Nasser Allan LLP
Laura Allan $300/hour
Nassim Nasser $300/hour
Gareth Dyer $120/hour
Zukerman Law Group
Contact for more details
Ace Legal
$275+/hour
Jiwa Law Corporation
Contact for more details
The Best Divorce Lawyers in Vancouver
Since you now have an idea of each firm's fees, it's time to meet the men and women on our list. All of these lawyers are capable and experienced, but they also excel in different areas of their craft so it's best to keep this in mind when choosing your legal rep.
1. Crossroads Law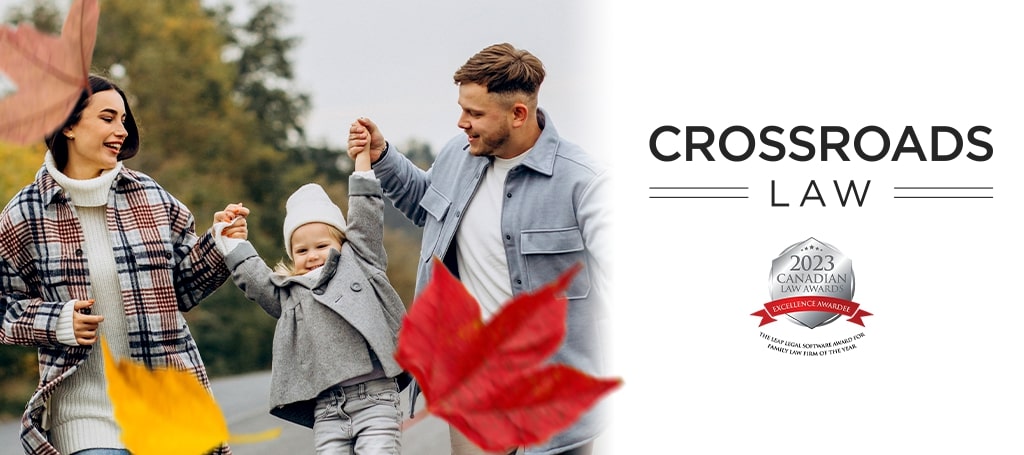 | | |
| --- | --- |
| BEST FOR | Family law matters, including divorce, separation, parenting, child & spousal support, fertility, estate planning, and dispute resolution |
| SERVICES | Divorce and separation, child custody, access/parenting, child support, spousal support, legal coaching, cohabitation/prenuptial/post-nuptial agreements, estate planning, family property division, mediation, and collaborative divorce |
| WEBSITE | https://www.crossroadslaw.ca/ |
| ADDRESS | 1055 West Georgia Street, Vancouver, BC, V6E 3P3, Canada |
| CONTACT DETAILS | Tel: 1-800-466-1838 |
| OPERATING HOURS | Monday to Friday: 8:00 AM to 4:30 PM; Some weekend & evening consultations available on Saturdays and Sundays |
At a point where life has you standing at a crossroads, Crossroads Law is the reliable guide you need. Their dedicated team of lawyers are not just practitioners, but caring advocates devoted to your case. They've got offices in Calgary and Vancouver, but their reach extends throughout Alberta and British Columbia, bringing quality legal advice straight to your doorstep – or computer screen!
For those seeking legal professionals with an unwavering commitment to their clients' needs, Crossroads Law stands out as a premier choice for those navigating family law matters. Their lawyers don't just represent, they empathize, they listen, and they work diligently to handle your family law matters with utmost care and efficiency. With their proven ability in negotiating favourable settlements and formidable presence in the courtroom, they deliver holistic, client-centered services that consistently prioritize your desired outcomes.
Oh, and let's not forget about cost! They understand that legal proceedings can often feel like a financial tug-of-war, and they're here to ease the strain. They offer flexible payment options, ensuring that top-tier legal help is accessible regardless of the balance in your bank account.
Thinking of representing yourself in court? They've got your back there, too. They offer legal coaching and unbundled family law services to make sure you're not left feeling lost in a sea of legal jargon and court procedures.
Though their office is closed on evenings and weekends, you can always reach a dedicated member of the team, providing the support you need no matter the hour. Be sure to check out the booking calendars as well, you might find weekend and evening consultations available, providing crucial support when it's most convenient for you.
So, when life brings you to a crossroads, remember the guiding hand of Crossroads Law. They're not just a law firm, they're a dedicated partner, steering you towards resolution in your family matters.
Provides practical and valuable legal services to their clients
Long track record of winning cases
Excellent out-of-court resolution skills
Affordable cost
Customer Reviews
Here's what some people have to say about them:
"Crossroads Law has provided unparalleled support throughout our family law engagement. The team delivered quality support and effective legal consultation that represented our child's best interest. We had tried a few lawyers before working with Marcus but we did not get anywhere with the process. Marcus is definitely our best lawyer. His legal expertise, compassion for families and children, and commanding voice that is respected and heard by the court and opposing counsel helped us achieve an agreement that was fair and benefited our child in a timely manner. We greatly appreciate all the work that Marcus and the Crossroad team have given our family. — Mike
"Melissa at Crossroads Family Law receives a high recommendation from me. Melissa was professional, kind, and empathetic to the struggles families face in high stress situations. When we met her, she immediately spoke about the cost of legal help and was forthright about how to minimize costs to my family.

When issues of concern came up about regarding my child, I felt that Melissa shared my concerns about her well-being and was willing to problem solve how to reduce my own anxieties and any impacts to our child about the family separation process. She was real about decisions I could make. She was also truthful about potential consequences of any decisions I might make from a place of heightened emotions, which we all experience when our children are involved.

We have all heard the lawyer jokes and can have anxiety about trusting our most personal situations with lawyers, especially when it concerns our little ones. I can't say enough about Melissa – she is a good example of a lawyer who isn't making a living off difficult family circumstances. She was an ally in making it better for my family, and more importantly, for my child." – Aaron
2. M.J. O'Nions Lawyers & Mediators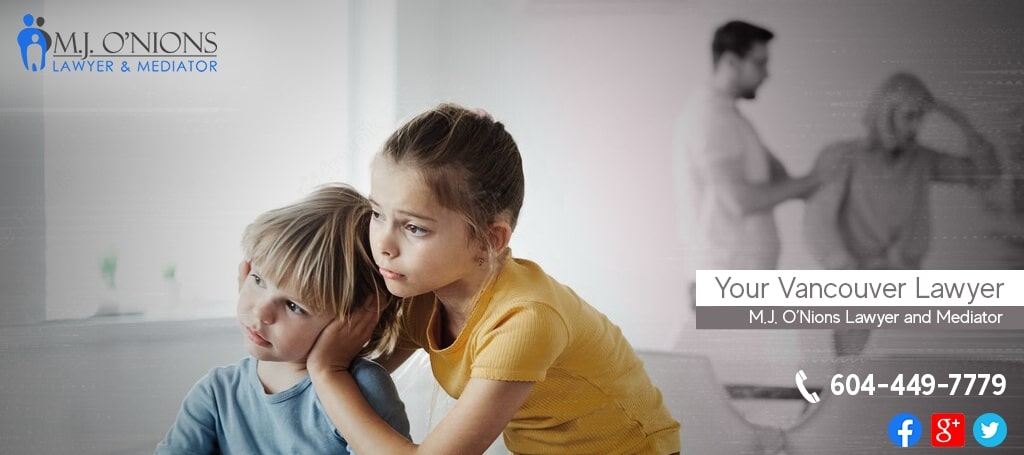 BEST FOR
Family law disputes, child support, spousal support and dispute resolution
SERVICES
Child and spousal support
Parenting Time & Access
Asset division
Guardianship
Settlement-focused
Prenuptial Agreements
Divorce
Estate Litigation Law
Wills & Estates
Business Law
General Litigation
WEBSITE
https://www.mjonions.com/
ADDRESS
Suite 311, 938 Howe Street
Vancouver, B.C.
V6Z 1N9
CONTACT DETAILS
Tel: 604-449-7779
OPERATING HOURS
9:00 am to 5:00 pm (Monday-Friday)
Weekends and evenings by appointment
M.J. O'Nions Lawyers & Mediators is a boutique law firm in downtown Vancouver dedicated to providing high-quality and affordable legal services.
One of the most trusted family lawyers of this firm is its founder, Mark-John O'Nions. First off, we like that O'Nions understands not only the legal issues of divorce but also the emotional toll that it has on the family.
Because of this, he seeks solutions that resolve issues, keeping the health of his clients and children in mind. Clients like that he is empathetic, experienced, and knowledgeable in his approach to family law assistance.
Regardless of a client's situation or background, he is known for fiercely advocating for his them and creating pragmatic and efficient solutions. We think that O'Nions has the experience to help clients navigate the legal process successfully and find the best path forward.
To make it convenient for clients, they offer consultations over the phone, by video, or in-person should they need legal advice on how to go about their situation in the best way possible.
We also appreciate that they also have staff that can speak Mandarin, French, and Sinhalese.
Provides practical and valuable legal services to their clients
Excellent out-of-court resolution skills
No hidden fees
Experienced and knowledgeable
Diverse approach to resolving disputes
Responds quickly and offers after-hours consultations
Customer Reviews
Here's what some people have to say about them:
"I have referred several clients to M.J. over the past year. They have required information about and services in practice areas such as: probating estates, needing a co-habitation agreement, mediation to settle complex family disputes, drafting trust Wills and separation agreements. I was particularly impressed at how quickly M.J. mediated a real estate sale dispute about how funds would be allocated amongst parties post separation where there was minimal documentation. I have found that M.J. is always very reachable and deals with things quickly. I have had nothing but excellent feedback from those I have referred to M.J. and will definitely continue to refer my clients to him in the future."
"I only consulted with Mark a few times but I appreciate his intelligent and personal advice on all matters related to business and life planning, especially where an issue is stressful and he can offer a perspective/solution that allows you to sleep better."
3. Lorne MacLean, QC of MacLean Family Law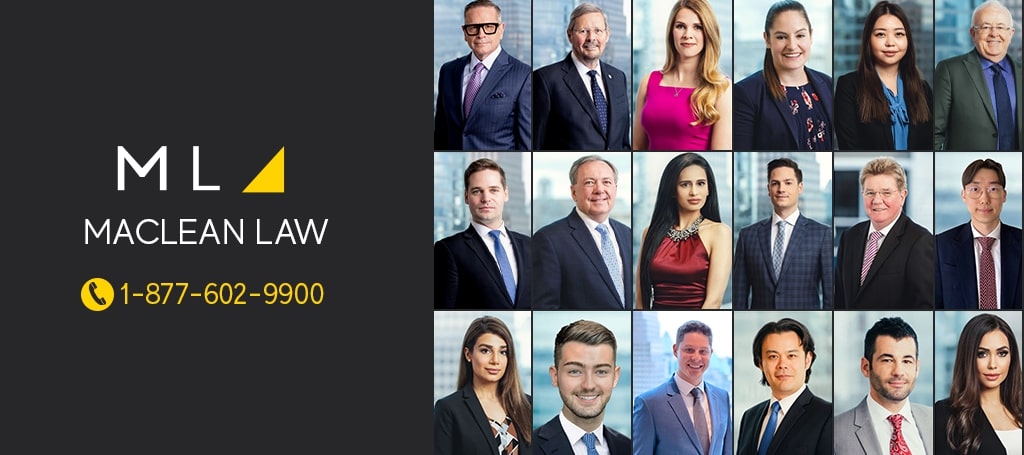 BEST FOR
Efficient resolutions/International family disputes
SERVICES
Family law
Estate litigation
Immigration law
WEBSITE
https://macleanfamilylaw.ca/
ADDRESS
1021 W Hastings St #2900, Vancouver, BC V6E 0C3, Canada
CONTACT DETAILS
Phone number: (604) 602-9000
Email:

[email protected]

OPERATING HOURS
Monday: 9 am – 5 pm
Tuesday: 9 am – 5 pm
Wednesday: 9 am – 5 pm
Thursday: 9 am – 5 pm
Friday: 9 am – 5 pm
Saturday: closed
Sunday: closed
MacLean Family Law prides itself on being a forward-thinking firm and it is precisely this attitude that pushes this firm to find progressive solutions in a quick and efficient manner. No one champions this forward-thinking mindset more than Lorne MacLean, QC, the firm's founder, and head.
As a recipient of the Queen's Counsel designation, Mr. MacLean is among the top family lawyers in British Columbia. This is a rare honor that can only be awarded to 7% of the BAR.
Along with this achievement, Lorne MacLean, QC has also resolved countless divorce cases fairly quickly, as per his record. Many of his previous cases would have taken less-experienced lawyers far longer to resolve.
Regardless of a client's situation or background, there's little that can hinder the effectiveness of Mr. MacLean or his staff. Even language barriers are easy to overcome thanks to the firm's fluency in French, Mandarin, Cantonese, Spanish, Punjabi, Hindi, Farsi, Hebrew, and Urdu.
With such qualifications, it's easy to see why MacLean Family Law sits as one of the top firms in all of Vancouver.
Multilingual team
Highly qualified and recognized
Wide range of lawyers to choose from
Mr. Maclean's rates can be on the high side
Customer Reviews
Here's what clients had to say about the service they received from the firm:
"Choosing a lawyer is stressful, particularly when your only child's future and well-being are at stake. Fraser MacLean's dedication to my file and his intelligence removed all doubt that I had found the correct lawyer. He is diligent, quick thinking, attentive to detail, and was extremely dedicated to helping me present my best case to court. When you think of hiring a lawyer, you want more than good advice, you want an advocate that fights for your best interests, uses all of their resources, and prepares a great case for you. Fraser did this for me and I can wholeheartedly recommend him to anyone who finds themselves in a complex legal family matter." – Cory H.
"I've been working with Fraser and the MacLean Law team for almost a year now and I am pleased with the quality of service they have provided. They have been supportive of every question I have asked and have done so in a very timely manner. Over the past year, I have seen them open two more locations and wish them luck on further expanding their services." – Jjay K.
4. Leena R. Yousefi of YLaw Group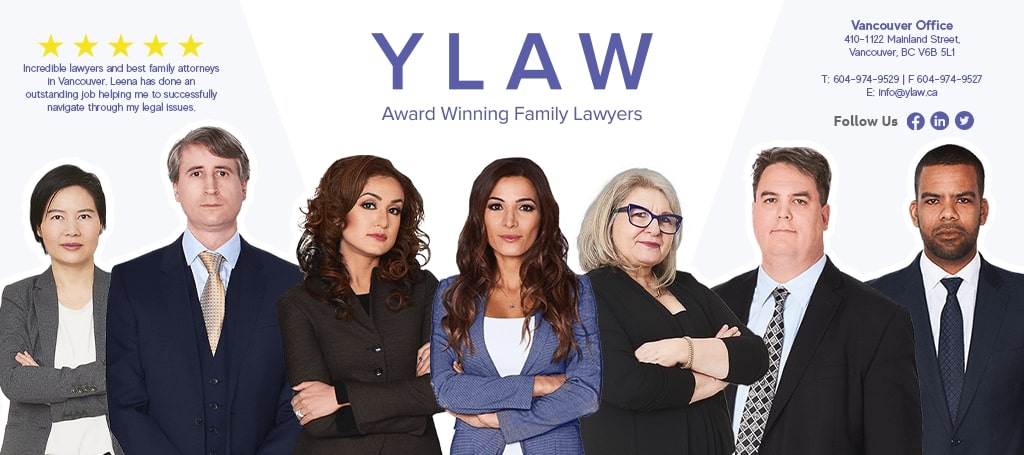 BEST FOR
High net worth cases
SERVICES
Family law
Immigration law
Corporate law
Estate litigation
WEBSITE
https://www.ylaw.ca/
ADDRESS
1122 Mainland St #410, Vancouver, BC V6B 5L1, Canada
CONTACT DETAILS
Phone number: (604) 974-9529
Email:

[email protected]

OPERATING HOURS
Monday: 8 am – 6 pm
Tuesday: 8 am – 6 pm
Wednesday: 8 am – 6 pm
Thursday: 8 am – 6 pm
Friday: 8 am – 6 pm
Saturday: closed
Sunday: closed
YLaw is an excellent firm with a high success rate and intensive knowledge of British Columbia's judges, mediators, and laws. Half of YLaw's success lies in their willingness to truly listen to clients to create comprehensive legal plans.
The other half of their success is thanks to the firm's founder, Leena Yousefi. Although not as experienced as other family law veterans, Mrs. Yousefi still boasts several awards and a title as one of the top 25 most influential lawyers in Canada.
Going beyond her many awards, Mrs. Yousefi has won over 90% of all her family law cases going as far back as 2013. This is no doubt due to her unique and genuine approach to cases, which creates a strong connection with judges and clients.
Where some lawyers would be intimidated when faced with high-net-worth cases, Mrs. Yousefi jumps at the chance to help yet another client. As proof of her proficiency in such cases, her previous clients include professional athletes, CEOs, and even celebrities.
No matter the stakes, Leena Yousefi and YLaw will approach each case with great care and knowledge to achieve the best outcome.
LGBTQ-friendly firm
Very proficient in High net worth cases
High success rate
May be the youngest firm on this list
Customer Reviews
YLaw's caring approach and personable service are clearly evident through these rave reviews:
"YLaw completely changed the way I view lawyers.. They listened to me as any good friend would and I genuinely felt their personal care towards me. I felt that my lawyer is taking on my pain as if it was her own which is something rare and beautifully human. Not words I would previously use to describe this practice! She was my representative and my rock! Thank you for making me feel that I'm not alone as I navigated through one of the hardest chapters of my life." – Ashkan Y.
"Leena is absolutely first class and cares about her clients' well-being first — not money. Leena could have made well over $150,000 by recommending a long drawn out court case. Instead, seeing the toll this was taking on my Mom, she recommended a settlement, and we will forever be grateful and appreciative of her knowledge/support/guidance. Leena is awesome!!!" – Ken H.
5. Leisha Murphy of Connect Family Law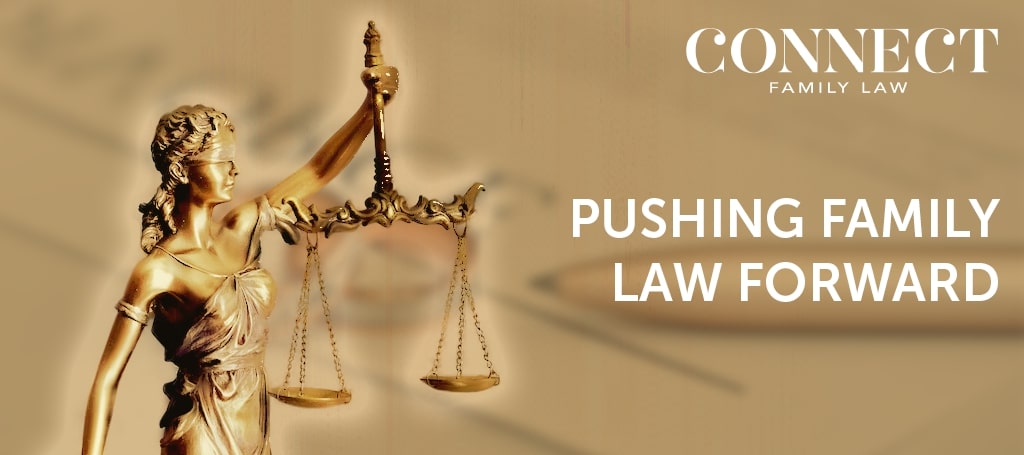 BEST FOR
Emotionally burdened clients
SERVICES
Marriage agreements
Family law
Negotiation
Mediation
Litigation
WEBSITE
https://www.connectfamilylaw.ca/
ADDRESS
1333 W Broadway #105, Vancouver, BC V6H 4C1, Canada
CONTACT DETAILS
Phone number: (604) 266-5004
OPERATING HOURS
Monday: 9 am – 5 pm
Tuesday: 9 am – 5 pm
Wednesday: 9 am – 5 pm
Thursday: 9 am – 5 pm
Friday: 9 am – 5 pm
Saturday: closed
Sunday: closed
A good family law firm reduces the financial and emotional impact of a divorce case on a client. But Connect Family Law takes it one step further by offering support long after a case has been resolved.
Because of this approach, this firm is particularly well-suited to helping emotionally-burdened clients. One prime example of their care and support is the creation of divorce salons, which are spaces where people can share their experiences about separation and learn from one another.
The mind behind this project is Leisha Murphy, the firm's leading lawyer. Leisha believes in creating a firm and a community where people can find the support and strength to move beyond their divorce onto the next chapter of life.
As a 10-year family law veteran and a child of divorce, Leisha approaches cases with the intent to save her clients from distress by aiming for out-of-court settlements. That said, when the courts do come into play, Leisha is capable of taking a strategic and careful approach to ensure a favorable outcome.
Great for emotional support during separation
Leisha has a first-hand understanding of divorce
The firm always tries to aim for out-of-court settlements
Clients who wish to go to court may not agree with the firm's out-of-court solutions
Customer Reviews
Here are some testimonials from their previous clients:
"Rebecca Stanley was what I can only describe as a lighthouse for me in the stormiest weather I had ever been through. She was always level-headed and professional in our interactions, helped me to set reasonable expectations, responded in a timely fashion, kept my costs within a reasonable amount, validated my emotions and concerns, and was a solid person to have in my corner. I would highly recommend her services, and Connect Family Law" – Courtney H.
"Leisha was amazing. She was strong but fair and got stuff done . I would highly recommend her and the whole firm . I had a wonderful experience with everyone I Dealt with through trying times." – Linda P.
6. Nicole Villareal of RWE Family Law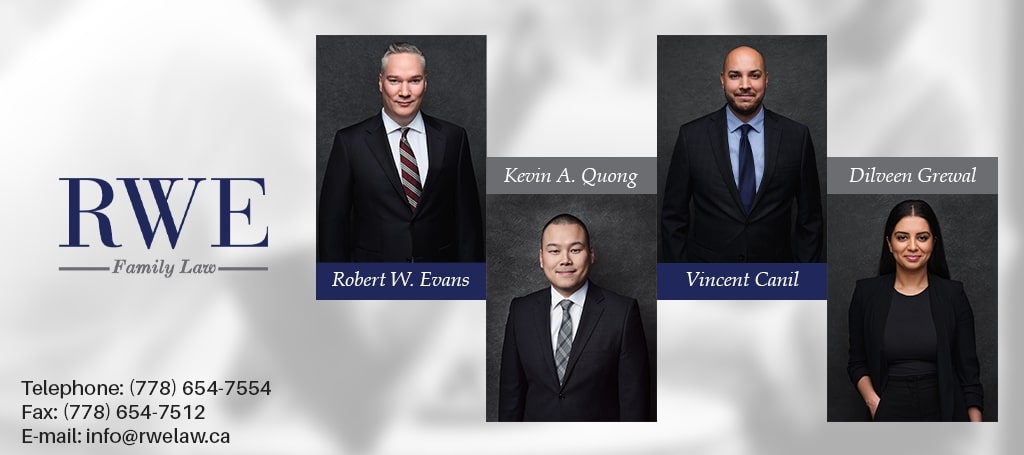 BEST FOR
Clients with children
SERVICES
Family Law
Support agreements
Child custody Litigation
WEBSITE
https://rwelaw.ca/
ADDRESS
808 Nelson St #1700, Vancouver, BC V6Z 2H2, Canada
CONTACT DETAILS
Phone Number: (778) 654-7554
Fax: (778) 654-7512
Email:

[email protected]

OPERATING HOURS
Monday: 9 am – 5 pm
Tuesday: 9 am – 5 pm
Wednesday: 9 am – 5 pm
Thursday: 9 am – 5 pm
Friday: 9 am – 5 pm
Saturday: closed
Sunday: closed
In British Columbia, a court will not grant a divorce unless all issues between a couple are resolved, these issues include, asset division, spousal support, and even child custody. RWE Family Law is one firm that is proficient in settling such issues and taking divorce clients from start to finish.
The firm also excels in securing favorable outcomes for clients who wish to retain a high level of contact with their children. They do this through a comprehensive understanding of Canada's Family Law Act.
All of RWE's lawyers are familiar with this act, but none more so than Nicole Villareal, a longtime partner of the firm. Nicole specializes in property division as well as child support and custody.
Her experience in these particular areas is such that she has given multiple lectures at a variety of organizations all throughout the lower mainland. Along with this, Nicole has found great success in achieving favorable settlements and rights for her clients.
High experience with child custody & divorce
Very familiar with Canada's Family Law Act
The firm offers multiple child-centered services
Ms. Villareal's rates are quite high due to her specialization & experience
Customer Reviews
In case you have any doubts about this firm, these reviews should help change your mind:
"One of the worst things I ever had to deal with was dealing with an abusive ex ( DV case) wanting to get my children. One of the best things to ever happen to me was meeting Jennifer Chun and RWE Family Law. Jennifer is the most amazing blend of compassion and knowledge- she is an unstoppable force that will go above and beyond to protect your safety and well-being. And that's what she succeed to do. There has never been a time when I could not reach out to Jennifer and get a question answered immediately. She puts her clients needs first. She always made herself available to me. Even this case might take time to end (especially now with covid19 and complicated nature of it, most important is that my kids are safely with me only). Jennifer has not only made this dark time in my life bearable but she has instilled in me a great hope for my future. Many thanks. I would highly recommend her." – J. M.
"I had the pleasure of having Jennifer Chun represent myself & my daughter in a serious yet odd family matter. Although it's not over I wouldn't have gotten where I did without her. She was super responsive Whether it be late at night or early in the morning she always reached out to me Or got back to me within minutes. When it came down to filing a serious matter she had no issues getting all materials Prepared and ready for me as well as helped me understand what I was signing and the meaning behind it all. She was always on the ball! I highly recommend her and her agency. Thank you so much Jennifer!" – Kayla D.
7. Marcus M. Sixta of Crossroads Law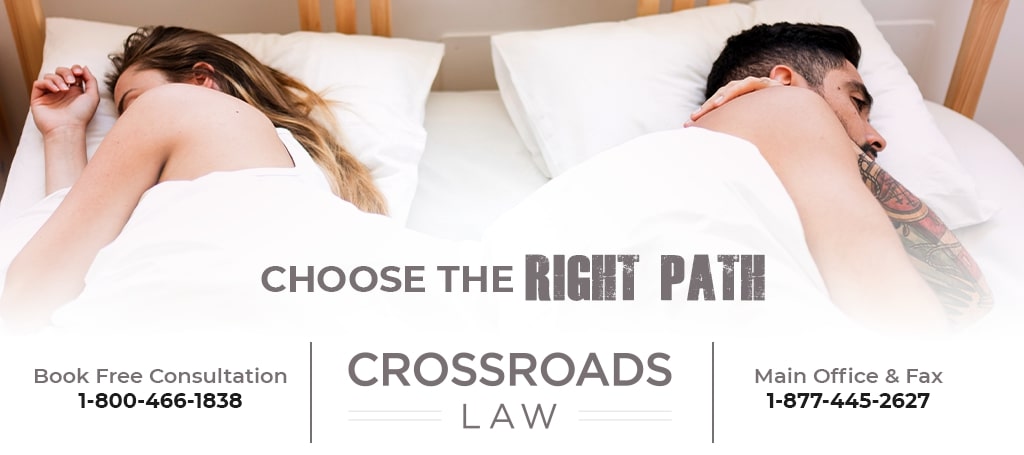 BEST FOR
Complex divorce cases
SERVICES
Family law
Agreements
Litigation
Mediation
Child support/custody
WEBSITE
https://www.crossroadslaw.ca/
ADDRESS
1055 W Georgia St Suite 2100, Vancouver, BC V6E 3P3, Canada
CONTACT DETAILS
Phone number: (800) 466-1838
Fax: (877) 445-2627
Email:

[email protected]

OPERATING HOURS
Monday: 8 am – 4:30 pm
Tuesday: 8 am – 4:30 pm
Wednesday: 8 am – 4:30 pm
Thursday: 8 am – 4:30 pm
Friday: 8 am – 4:30 pm
Saturday: closed
Sunday: closed
It's no secret that divorce and all its processes can be difficult for normal people to navigate. That's why Crossroads Law aims to make even the most complex decisions simple and easy to understand.
This firm studies cases in great detail and provides clients with straightforward solutions to address their concerns and resolve any issues. They are also well aware that some complex cases will not go to court, and thus require alternative resolutions including mediation and arbitration.
Among the firm's many capable lawyers, Marcus M. Sixta is by far the best suited to complex divorce cases. Marcus is the founder of Crossroads Law as well as a former social worker prior to his successful law career.
His career in social work has placed him in various situations that require comprehensive communication skills to resolve complex and bitter disputes. This has carried over into his law career and at this point, Marcus has become well-known for being able to resolve even the toughest cases.
Money-back guarantee for unfiled divorces
Great for complex divorce situations
Excellent out-of-court resolution skills
Flat rates may be more costly in certain cases
Customer Reviews
These clients couldn't be more thankful for this firm's service:
"Chyanne and Marcus were kind and patient during a very stressful time of life. I was always treated with respect. I am so appreciative that I chose Crossroads to guide me through the divorce journey and that I was able to feel confident they had my best interest in mind.
Thank you both very much." – Rhea I.
"Had a terrific experience with Crossroads Law and working with Marcus in particular. He is professional, kind, considerate, and really listens to your concerns. He made an otherwise difficult and stressful situation I was experiencing much more manageable and easy to navigate. Highly recommended." – Mehran E.
8. Amalia Schön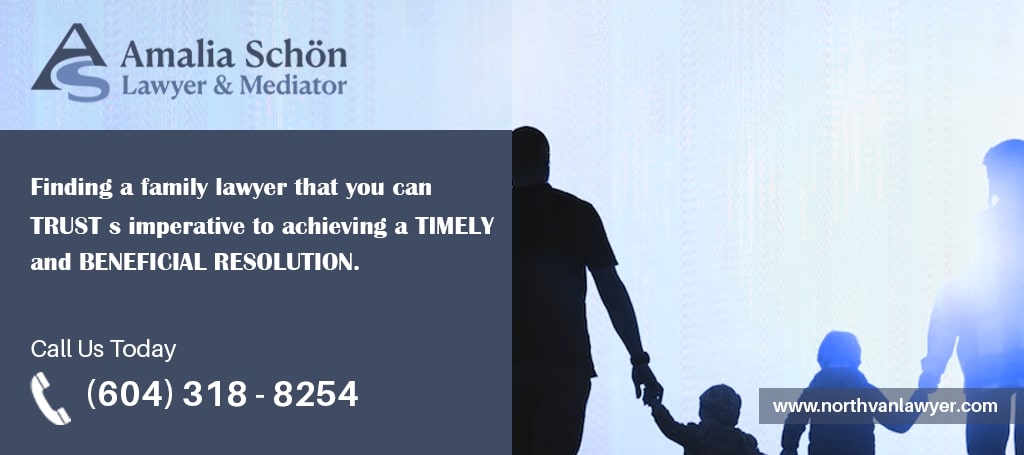 BEST FOR
Collaborative divorce lawyer and mediator
SERVICES
Collaborative divorce
Family law agreements
Parenting, guardianship, and custody
Child support
Spousal support
Family property and debt division
And more
WEBSITE
https://northvanlawyer.com/
ADDRESS
500 – 224 West Esplanade
CONTACT DETAILS
(604) 318-8254 |

[email protected]

OPERATING HOURS
Mon-Fri 9am- 5pm
Amalia Schön is compassionate, practical and solution-focused. Her goal is to resolve disputes efficiently, cost-effectively and with minimal conflict.
In fact, almost all of her past clients have stated that during their time with her, they were empowered to regain control of their lives and their futures.
Instead of the traditional win-lose approach to resolving legal problems, she focuses on preserving relationships. If you work with her, you will have access to alternative dispute resolution processes such as collaborative divorce, mediation, and negotiation.
As a result, she frequently achieves settlements without resorting to costly litigation.
Empathetic to her clients
Avoids costly litigation
Responds to all your concerns quickly
Knowledgeable and cost effective
Flat rates are unavailable online
Customer Reviews
Here's what some people have to say about them:
"I approached Amalia Schon to deal with a really complex case. Over the years, I have interacted with many lawyers over various family and business issues. By far she has been the most personable and cooperative lawyer that I have encountered. At every time, she tried to find solutions that in the long run reduced litigation and the costs associated with them. I am highly satisfied with her services and professionalism and I would highly recommend her to anyone who is going through a divorce or separation. You not only will save money, but you also will feel much better from having a lawyer who takes into consideration the human side."
"Ahhhh, how did my separation agreement go? Well is anyone's separation fun? Probably not… but as far as the legal stuff went, Amalia was a joy to work with. It's always daunting retaining a lawyer because we all know they seemingly bill by the millisecond… but Amalia has time efficiency and friendliness as well as expertise and professionalism at the forefront of her service offering. I really appreciated Amalia getting my separation agreement done… very thoroughly and as seamlessly as possible."
9. Epstein Law
BEST FOR
Experienced Personal Injury Lawyer, Family Lawyer, and Business Lawyer
SERVICES
Personal Injury
ICBC Accident Cases
Family Law
Estate Law
Business Law
WEBSITE
https://epsteinlawcorp.com/
ADDRESS
2200-1177 W Hastings St
Vancouver, BC V6E 2K3
CONTACT DETAILS
604-685-4321
OPERATING HOURS
Contact for more details
Epstein Law was established in 1958 by Irvine E. Epstein, QC and has a long and successful history defending and representing our clients in all courts right up to the Supreme Court of Canada.
As a second generation Vancouver Lawyer, Mark knows what it takes to aggressively represent his clients.
Mark has been practicing in Vancouver for over 20 years.
He has extensive experience in personal injury, family, and business law, with the common thread of ensuring he represents his clients passionately and aggressively.
Their principle lawyer is highly skilled and experienced
Offers complimentary initial consultations in all areas of law
Flat rates are unavailable online
Customer Reviews
Here's what some people have to say about them:
"Mark Epstein was recommended to me by a friend and I am very happy with the end result. He and his team are a very strong group of professionals ready to help and get the outcome you deserve. I highly recommend Mark Epstein and his team to everyone. They are punctual, great communicators, focussed on your case and never stop until it is completed at the satisfaction of the client."
"I'm very impressed with the level of expertise Mark has showcased in this very short time upon retaining him for my Family Law case. He is exceptionally knowledgeable and works hard for your best interests. He understands your overall objective when consulting with him and the results are nothing but stellar. I would recommend him to anyone looking for an eminent Family Law Attorney."
10. Nasser Allan LLP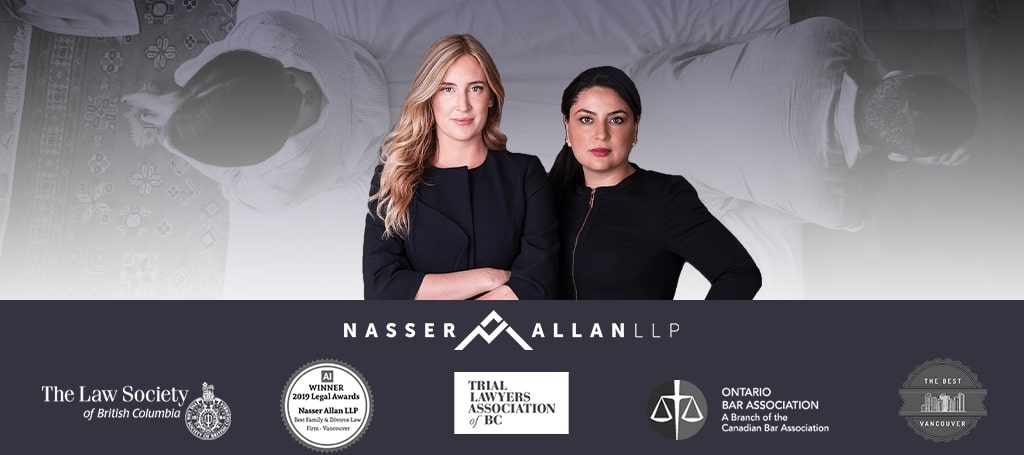 BEST FOR
Divorce in British Columbia
SERVICES
Divorce Law
Family Law
Child and Spousal Support
Custody
Family Law Appeals
Relocation
WEBSITE
https://www.nasserallan.ca/
ADDRESS
901 – 525 Seymour Street
Vancouver, BC V6B 3H7
CONTACT DETAILS
604.620.8682 |

[email protected]

OPERATING HOURS
Contact for more details
Nasser Allan LLP's Vancouver divorce lawyers are here to take the stress out of divorce and separation. They are experienced in all legal issues affecting your divorce including division of assets, determining excluded property, child and spousal support, parenting, guardianship, custody and access, debt allocation and resolution.
Whatever your situation, they have the experience to help you navigate it successfully and find the best path forward.
They are here to evaluate and present your financial picture realistically and set the agenda on key issues that will determine your post divorce future, including your liquidity, future income and property, and parenting time. If your spouse controls the family finances, they will work with you to gain an understanding of your spouse's financial circumstances.
Furthermore, they do not shy away from going to court to uncover hidden income and assets.
Empathetic to their clients
Experienced and knowledgeable in their field
Rates are not readily available on their website
Customer Reviews
Check out some of the comments from their past clients:
"Laura really took a lot of pressure off my shoulders when it came time to settle my divorce. Family breakup is never a positive experience, but having a committed and knowledgeable guide by my side allowed me to focus on the important stuff like healing myself and my kids."
"I have been a client of Laura for over 4 years in high conflict divorce proceedings in Provincial and Supreme Court. Laura knows the law and how to position your case in a fair, objective and professional manner with the evidence required to deliver results. I am glad I was introduced to her and to have her as my lawyer."
11. Zukerman Law Group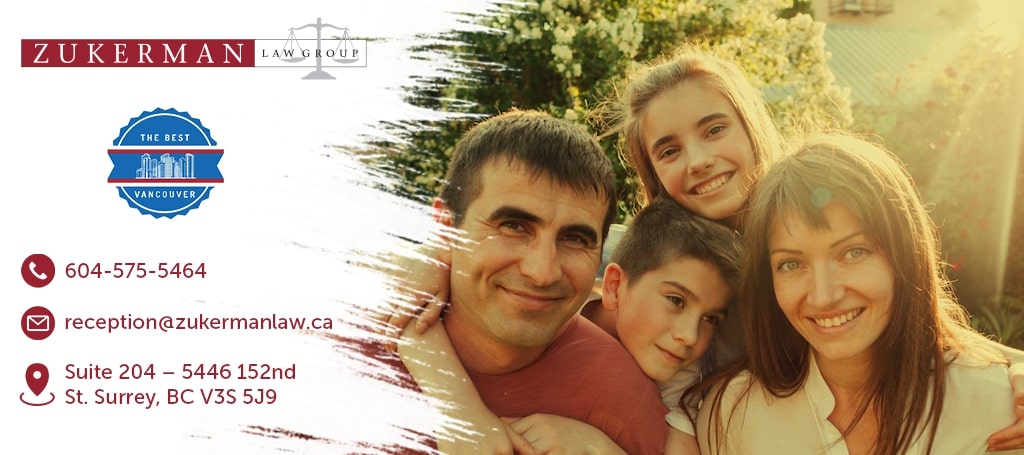 BEST FOR
Affordable legal services
SERVICES
Family Law
Child Support & Custody
Spousal Support
Property Division
Restraining Orders
WEBSITE
https://zukermanlaw.ca/
ADDRESS
Suite 204 – 5446 152nd St. Surrey, BC V3S 5J9
CONTACT DETAILS
Phone number: 604-575-5464
Email:

[email protected]

OPERATING HOURS
Monday – Friday: 9:00AM – 5:00 PM
Zukerman Law Group is a firm that is headed by Lawyer Stuart Zukerman who has over 32 years of courtroom experience and has extensive knowledge especially in cases that are interrelated with Family Law and Divorce among other fields. Having had the majority of his experience in British Columbia, he has successfully guided and helped clients through their legal issues in the past years of his experience as a lawyer.
Established back in 1989, the firm is dedicated to serving and giving legal advice to you and other clients throughout Surrey, Vancouver, Delta, Langley, New Westminster, and White Rock. Their services not only include Separation and Divorce but also offer and specialize in Family Law Mediation, Family Arbitration, and Parenting Coordination should you want another solution to your problem.
They are also dedicated to minimizing the costs for you and recognize that the money you pay for these fees are much more needed in your family and so they also try to make it to a point to exhaust all alternatives to costly litigation and provide competent rates as well. Furthermore, they always strive for transparency as they will always inform you of any fees that you may encounter should the case be put to trial as well as offer free consultation and payment plans should they see the situation as necessary.
We recommend this firm for you if you would like a team of experienced lawyers on the case along with reliable, transparent, and affordable rates that would truly help if you are considering your budget yet receive high-quality legal services.
Their rates are as follows: $95 for Legal Assistants; $125 & $195 for our 2 paralegals; $195 for Articling students; $325 for 6th year associates; $395 for 8 year associates; $495 for 29 year senior counsel and $525 for 32 year senior counsel (Zukerman).
Over 10 years of experience
Transparent and reliable services
Competent rates
LGBTQ+-friendly team
Experienced in high-net worth cases
Counsel has extensive trial experience
Has multilingual counsel and assistants
Responds quickly and offer after hours consultations
Some complaints on Google regarding communication issues
Customer Reviews
Here are some reviews from their clients:
"Had a consultation with a truly fine gentleman from Zukerman Law. His name is Ron Huinink. I received excellent advice and was given many things to think about and consider. I will use Ron and Zukerman Law if and when the time is right!"
"We achieved the results that we intended and worked well with other lawyers doing so. I liked his approach in court. My case was very challenging, and he did a good job. The assisting staff is also very supportive and good to work with. I highly recommend with confidence Zukerman Law."
12. Ace Legal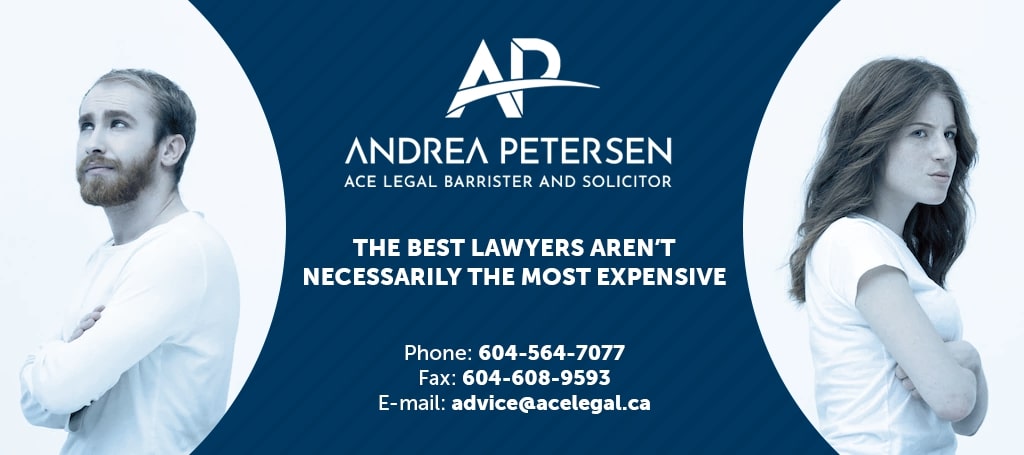 Ace Legal is a firm that is headed and founded by Andrea Peterson and has since then been consistently delivering high-quality legal services and consultations to their clients. She is sure to help and guide you through every step of the way from the consultation phase up to the actual proceeding as well.
With a background of being a researcher, you will surely have a productive consultation procedure along with excellent results by the end of the trial due to her attention to detail and strong passion to aid those in need of her services. Inquisitive and friendly, she also encourages her clients to ask as many questions as possible and is willing to go to whatever lengths in order to help you understand the whole situation.
They also provide reliable legal services with no hidden fees as they strive to give services that are transparent and just for each of their clients. With an accommodating support team, you will surely find it a smooth experience in terms of collaborating with Andrea herself along with the whole team who will help you with the case in general.
We recommend this firm for you due to their accommodating and friendly approach with their clients in which their collaboration features definitely will aid in getting favorable results possible.
Transparent services
Accommodating and professional staff
A unique approach for clients
Operating hours are not available
Customer Reviews
Here are some reviews from their clients:
"My experience in working with Andrea was that she was attentive, returned my emails and phone class in a timely manner, and acted quickly when a deadline was at issue. Without reservation, I can recommend Andrea."
"I was very happy with Ace Legal. There were no hidden fees, Andrea was forthright, pleasant to work with, and most importantly she got the job done! I have no reservations in recommending Andrea at Ace Legal."
13. Jiwa Law Corporation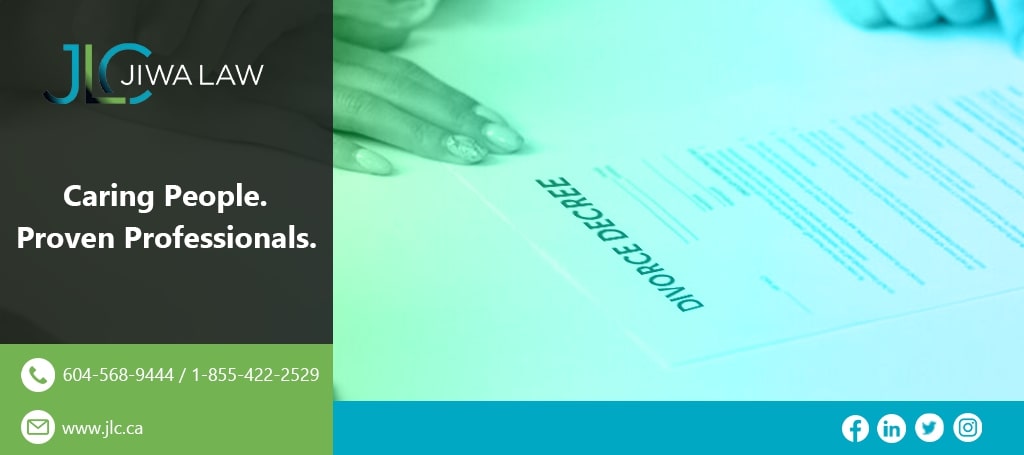 BEST FOR
All-Around Family Law Solutions
SERVICES
Personal Injury
Family Law
Civil Litigation
Criminal Law
Wills and Estates
Business Law
Real Estate
WEBSITE
https://www.jlc.ca/
ADDRESS
850 – 777 West Broadway Vancouver, BC, V5Z 4J7
CONTACT DETAILS
604.568.9444
1.855.422.2529


[email protected]

OPERATING HOURS
Monday – Friday: 9:00 AM – 5:00 PM
Jiwa Law Corporation is a law firm that is dedicated to aiding you with any legal issues you might have especially when it comes to family law. They are committed to bringing you advice that is with integrity, straightforward, and honesty.
Their lawyers and staff are always attentive and pay attention to your interests in order to deliver the results that are best for you. You can be assured that you are in good hands with them since they only employ the most competent and experienced in the field to help you with your case.
They also try to help you in choosing options that are more cost-effective yet still deliver optimal results as well. Furthermore, they offer consultations over the phone, by video, or in-person should you need legal advice on how to go about your situation in the best way possible.
We recommend this law firm for your legal needs due to their impeccable expertise in the practice and accommodating customer service that will make the whole process less stressful for you.
Compassionate service
Cost-effective options
Various platforms for consultation
FAQs About Divorce Lawyers in Vancouver
---
That concludes our list of the best divorce lawyers in Vancouver. You now have all the knowledge you need to choose a firm that can offer you sound advice and reliable representation.
Whether you simply need a voice of reason, or a firm guiding hand, these men and women are more than up to the task of helping you start the next chapter of your life.