The 8 Best Car Detailing Services in Vancouver
Keeping your car squeaky clean is a good way to protect its paint job and its resale value. But to get that new car shine, sometimes a standard car wash just won't cut it.
So to make things easier, we've taken the liberty of making a list of the best car detailing services in Vancouver. With each company, we've also thrown in helpful reviews, and comprehensive info to help you choose your preferred car detailer.
How Much Does Car Detailing Cost in Vancouver
The costs of car detailing will usually change with each and every company. Luckily for you, we've compiled a basic cost guide for all of the car detailers on our list:
Fine Shine Auto Care
Exterior Car Detailing
Wash & Light Polish: From $275
Wash, Clay & Wax: From $175
Wash & Wax: From $125

Interior Car Detailing
Interior Reset: From $300
Interior Steam: From $250
Interior Express: From $125

Packages
Restore & Protect: From $525
Maintain & Protect: From $350

Paint Correction
1-Step: From $350
2-Step: From $700
3-Step: From $1050

Ceramic Coating
New Car Protection: From $1250
Gold Protection: From $1400
Diamond Protection: From $1900

Specialty
Mould Removal: From $400
Smoke Odor Removal: From $500
Carpet & Seat Shampoo: From $125
Tiago's Auto Spa
Basic wash $30 – $100 (based on car size)
Single-stage polish $249
Paint correction/Polish $449
Wet sanding, scratch removal $125/hour
Unique Detailing
Premium mini detail $300
Unique detail $400
The Full Monty $600
Unique steam wash $100
Interior sanitation $200 – $400
Mold elimination $300
Exterior detail $300
Ultra Shine
Ultra-clean hand wash $48
Ultra exotic hand wash $64
Full detailing $320
Exterior detailing $150
Interior detailing $225
Clean Mobile Car Detailing
Interior detailing package $239
Exterior + Interior detailing package $299
Royale Mobile Auto Detailing
Bronze Kit (basic interior + exterior clean) $120
Silver Kit (medium interior + exterior clean)
$150
Rose Gold Kit (comprehensive interior + exterior clean) $200
Gold 24 Kit (maximum interior + exterior clean) $250
Steamwipe
Luxury Enhancement Detail: $250 + Tax (+$20 for SUV)
Premium Enhancement Detail: $150 + Tax (+20 for SUV)
Basic On-Demand Wash: $100 + Tax (+$20 for SUV)
RDI Detailing
Exterior Detailing
Protection package OPTI-METAL COAT: From $399
Convertible top treatment: From $195
Basic polishing: From $350
Wax: From $195
Hard water spot removal: From $95 per hour

Full Exterior Detailing
Sedan: From $350
SUV or Van: From $550

Interior Ceramic Coating
Protection package OPTI-GUARD Fabric/Leather: $699
Front seats coating: $299
Rear seats coating: $299
Dash/door panels coating: $299

Crystal Serum Ultra (10H Ceramic Paint Protection):
Small Car: $1497
Medium: $1697
Large: $1897
Extra Large: $1997

Crystal Serum Light:
Small Car: $1197
Medium: $1397
Large: $1497
Extra Large: $1697

Gtechniq Ceramic Coating Surrey BC:
OPTI-COAT PRO:
Small Car: $1497
Medium: $1697
Large: $1897
Extra Large: $2097

OPTI-COAT PRO+
Small Car: $1797
Medium: $1997
Large: $2197
Extra Large: $2397

OPTIMUM GLOSS COAT
Small Car: $697
Medium/Large Car or SUV: $797
Large SUV or Pick Up: $897

PPF Vancouver Paint Protection Film
Standard: From $1297
Deluxe: From $2097
Premium: From $2797
Full-Body Wrap: From $5997
With this guide, you'll have a better understanding of how much to budget for each company's services. Keep in mind that these costs may change due to optional services or additional fees for extensive cleaning.
The Best Car Detailing Services in Vancouver
Now that you're familiar with the costs of auto detailing, it's time to meet the best car detailing services in Vancouver.
1. Fine Shine Auto Care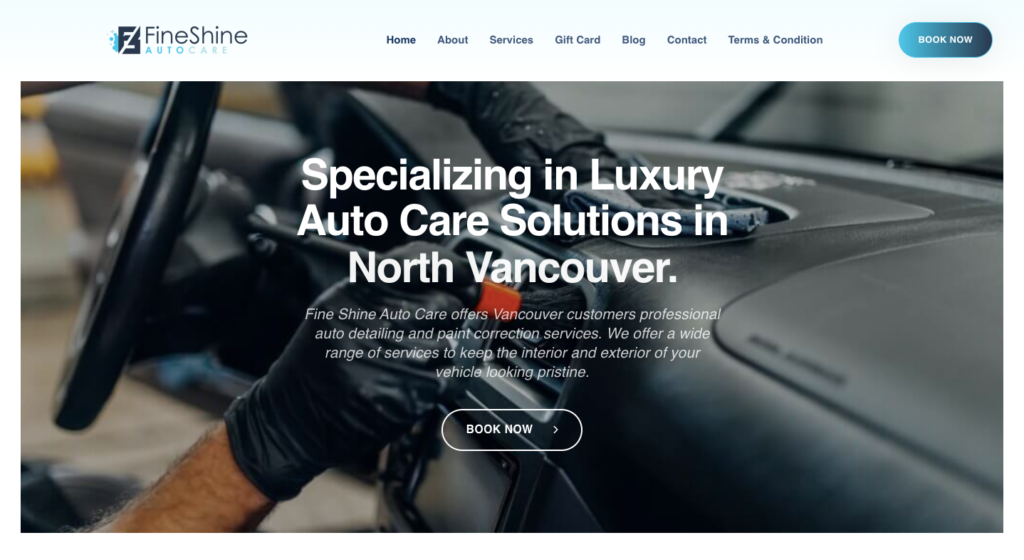 SERVICES
Exterior Car Detailing, Interior Car Detailing, Restore & Protect Package, Maintain & Protect Package, Paint Correction, Ceramic Coating, Mould Removal, Smoke Odor Removal, Carpet & Seat Shampoo
WEBSITE
https://fineshineautocare.com/
ADDRESS
Head Office Address: Vancouver, BC, Canada
CONTACT DETAILS
+1 778-999-3310


[email protected]

OPERATING HOURS
Contact them for more information
The best way to extend the life of your vehicle is to keep it clean and protected from the elements. Fine Shine Auto Care of Vancouver was founded for the owners of fine automobiles who require comprehensive and adaptable detailing, protection, and restoration services.
They are a family-run auto detailing business that serves Vancouver and the surrounding areas. Their team is made up of car enthusiasts who are passionate and love the art of driving to provide you with precision and perfection in detailing and vehicle restoration.
They work hard to meet their clients' needs by providing unrivaled quality, superior service, and a genuine enthusiasm for the job. They treat each vehicle as if it were our own, using only the best products and equipment in the industry to perfect your car's finish and bring out the best in your prized possession.
If you need essential detailing and sanitization services that exceed your expectations, they are the team to call. Drive with safety, style, and confidence in a vehicle that looks like it was just off the lot!
Schedule your auto detailing in Vancouver (and surrounding cities) today to keep your vehicle looking its best. Enjoy quality work from a dependable detailing team that is ready to assist you when you need it the most. Their easy-to-use online system allows you to book an appointment in just a few clicks.
Home Car Detailing
Open 7 days a week
Same day service available
High-quality work
Multiple cities serviced
Only 3yrs experience in the business
Prices are a bit higher than most detailers, but you get what you pay for which is quality work
Customer Reviews
Fine Shine Auto Care has done a great job of detailing cars and leaving great impressions in the process:
"Fine Shine Auto Care is one of the best detailing companies I've been involved with. They are very neat and organized with there equipment which shows how dependable they can be with your car. As a customer I felt very comfortable dealing with them because they showed true professionalism throughout the whole process. One thing that I loved about this company is that it's mobile all over the lower mainland. They have a variety of detailing packages you can choose from to satisfy your cars needs. They were punctual, hardworking, and efficient with their work. Overall, I encourage you to book a detail with them you won't regret it!" – Jasmeet Parmar
"Super good! Very satisfied the service. Arrive on time, finished the job matches my expectation! The equipments they carried are very professional, will definitely recommend the service to my friends!" – Cao Edison
2. Tiago's Auto Spa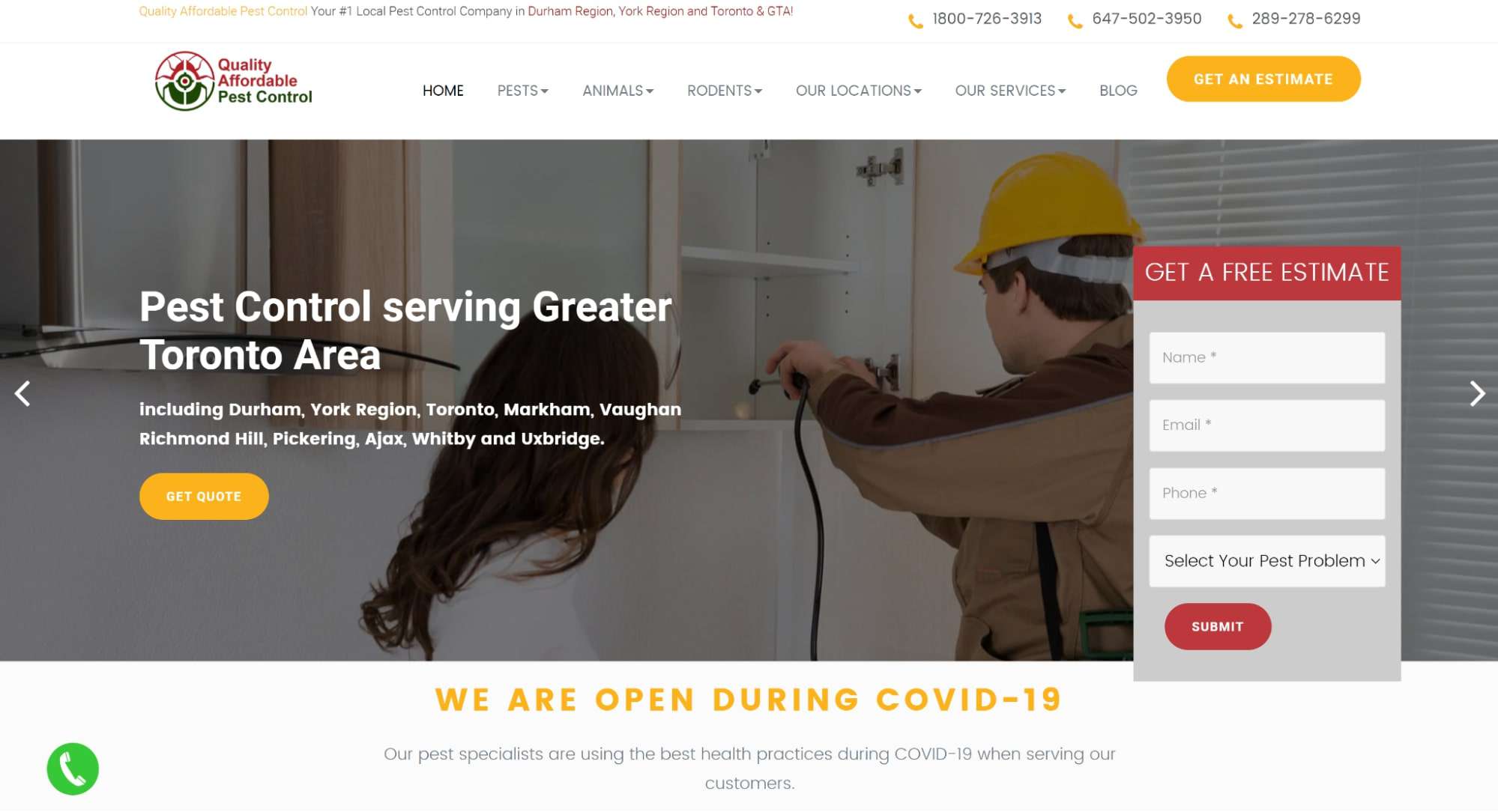 SERVICES
Interior and exterior detail packages Ceramic pro Protection package Cquartz ceramic coating UV protection/window tint
WEBSITE
https://tiagosautospa.com/
ADDRESS
55 E 5th Ave, Vancouver, BC V5T 1G7, Canada
CONTACT DETAILS
Phone number: (604) 568 – 3110
Email:

[email protected]

OPERATING HOURS
Monday: 9 am – 6 pm
Tuesday: 9 am – 6 pm
Wednesday: 9 am – 6 pm
Thursday: 9 am – 6 pm
Friday: 9 am – 6 pm
Saturday: 9 am – 6 pm
Sunday: closed
Tiago's Auto Spa is a luxury auto detailing service with ample experience in the car cleaning industry. This business regularly does detailing work on high-end makes and models from Audi, Tesla, and Porsche.
Since most luxury cars contain delicate interior materials, Tiago's makes use of leather-safe shampoos and conditioners. Along with this, they also use a powerful steam cleaner to safely lift stains and dirt without the need for rough scrubbing.
For exterior cleaning, Tiago's hand-washes each car and finishes with either Japanese wax or German carnauba. With these top-class products, finished cars often sport a visible shine that you just can't get with hand-washing alone.
These folks also offer a reliable scratch removal service that helps to reduce deep scratches. Depending on the severity of the scratch Tiago's technicians will either use a polishing compound or extremely fine sandpaper to delicately even out any blemishes on a car.
Experienced with luxury car brands
Reliable scratch removal service
Great for cars with leather upholstery
Services are more expensive than other detailers
Customer Reviews
Tiago's has done a great job of detailing cars and leaving great impressions in the process:
"Can't say more about how good this shop is, guy at front is very helpful and professional, great service and very informative. They have a small but comfy lounge that you can stay for few hours to wait, I even had my company online meeting there today. Already booked my next detailing appointment with them, they are very busy and popular, so book yours way ahead, like at least 1 month prior." – Derek W.
"The best car detailing service I have experienced. Professional, quality and great value! Tiago's team offers a friendly approach from auto consultation to delivering the final product. You get a sense right away that they car about your car and what to make it to your specifications. You will be amazed at what they can do. Real-time updates as well. Very glad I was recommended to this place, they now have a new loyal customer going forward" – Evan S.
3. Unique Detailing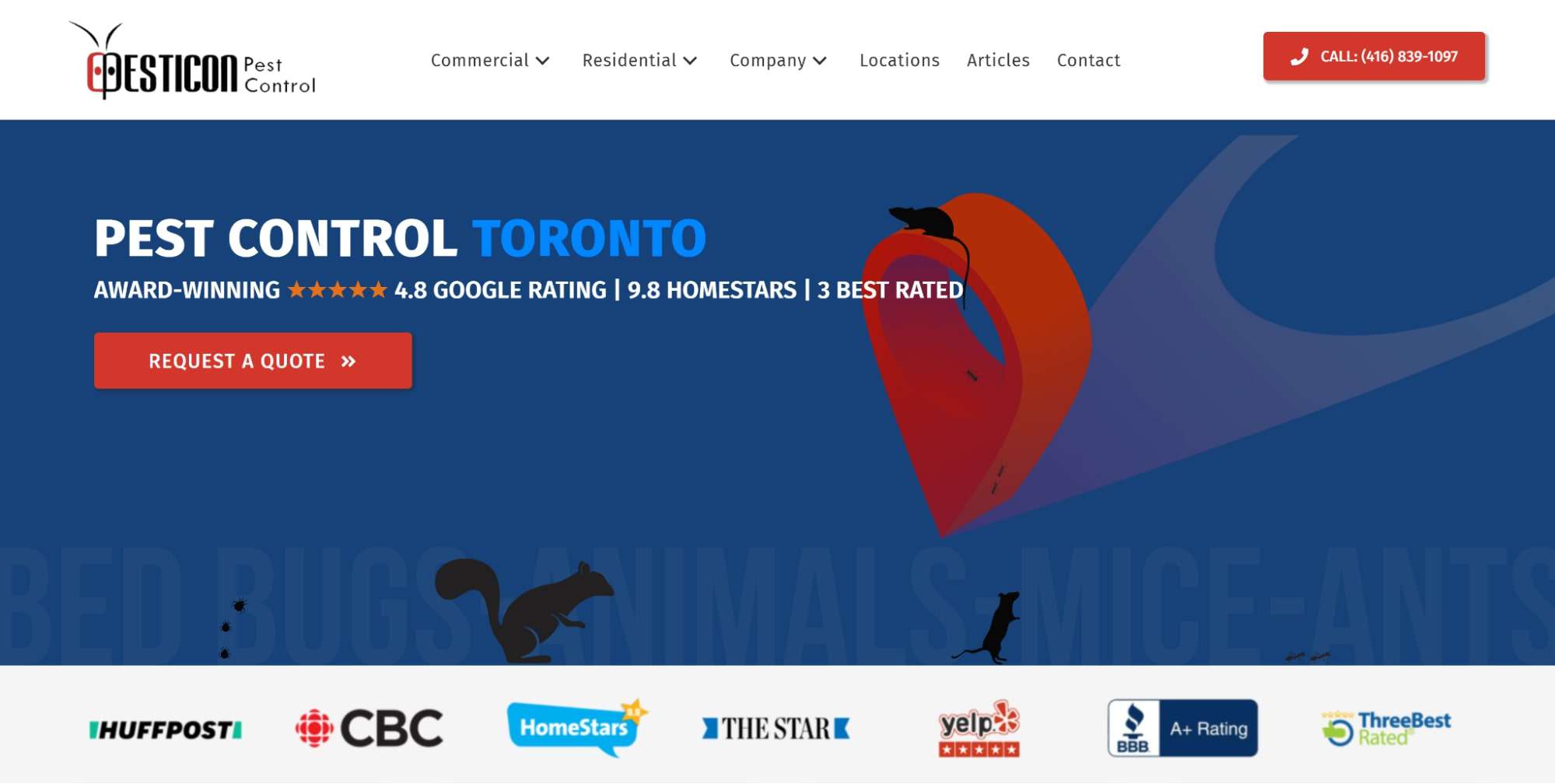 SERVICES
Decal & wrap removal RV & motorhome detailing Exotic car detailing Interior and exterior detailing
WEBSITE
https://www.uniquedetailing.ca/
ADDRESS
930 SW Marine Dr unit 50a, Vancouver, BC V6P 5Z2, Canada
CONTACT DETAILS
Phone number: (604) 780 – 7008
Email:

[email protected]

OPERATING HOURS
Monday: 9 am – 5 pm
Tuesday: 9 am – 5 pm
Wednesday: 9 am – 5 pm
Thursday: 9 am – 5 pm
Friday: 9 am – 5 pm
Saturday: closed
Sunday: closed
As yet another luxury detailer, Unique Detailing stands out from the competition by offering exotic vehicle services. Aside from your typical Ferraris and Porsches, this company also offers detailing for motorcycles, motor homes, and even boats.
This wide range of services is made possible thanks to the company's extremely large auto detailing facility. To expand even further, these folks also have a mobile fleet of auto detailing trucks, which lets them offer services all over British Columbia.
Both this company's facility and its detailing trucks sport high-tech cleaning tools to make jobs quick and efficient. These include power washers, vacuums, buffing tools, and also steam cleaners.
Because this company has such a large workforce, it's also a good option for commercial car cleaning. In fact, Unique Detailing has worked with car dealerships, rent-a-car services, and other companies with large fleets of vehicles.
Offers services for exotic vehicles
Has a physical facility and mobile cleaning trucks
Great for commercial applications
Mobile detailing comes with an additional charge
Customer Reviews
With its large workforce and variety of services, it's easy to see why this company is held in such high regard:
"Nelson was very friendly, professional and I am delighted with the great detailing job he did on my Subaru Forrester. Nelson took time to discuss the product used on my car, and it was obvious that he takes pride in the work he does. I will definitely recommend Unique Deatailing to friends ." – Dale C.
"Absolutely amazing. Definitely the best detailer in the lower mainland. Their attention to detail is what really impressed me." – Dan M.
4. Ultra Shine Hand Car Wash And Auto Detailing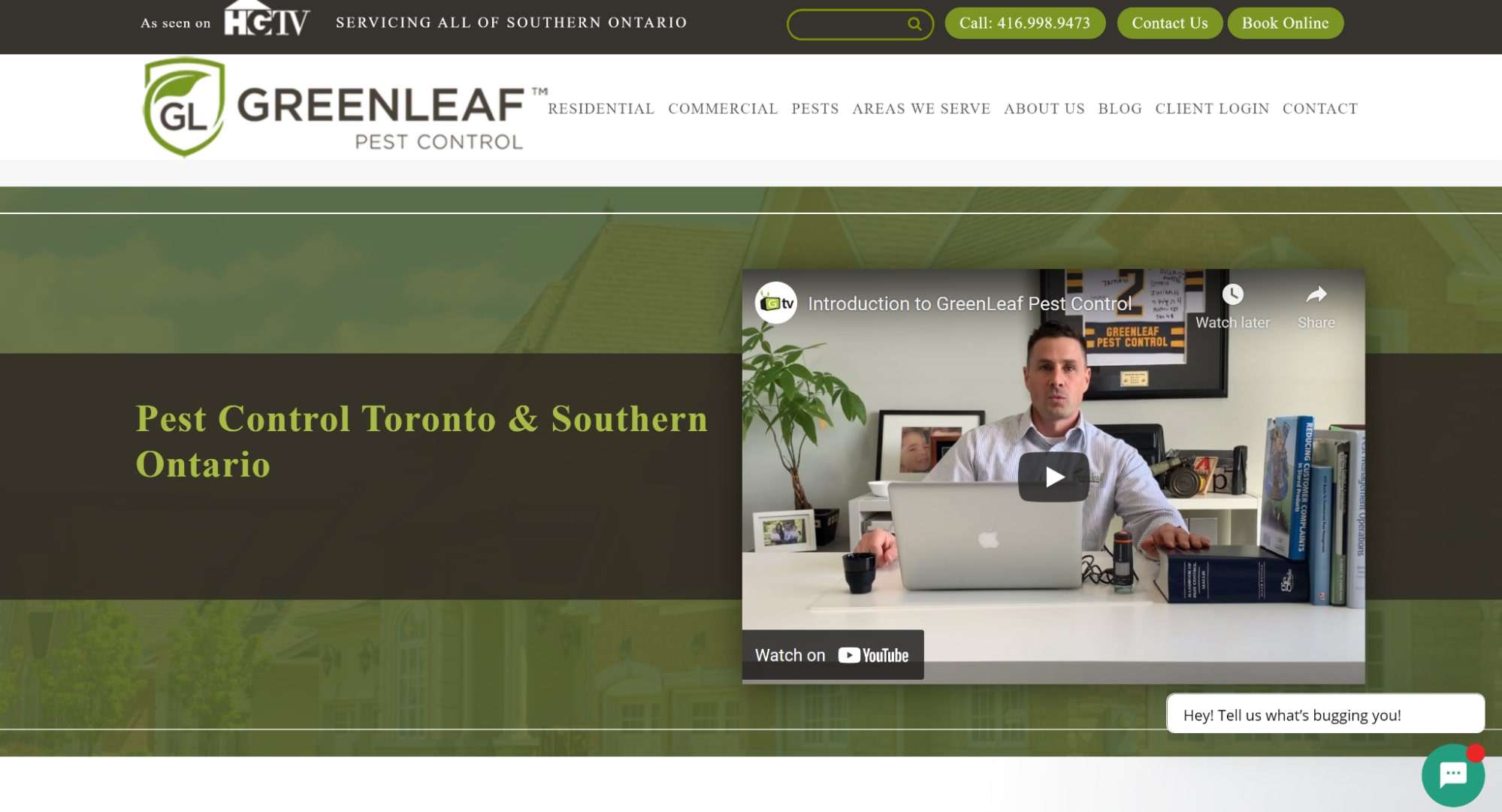 SERVICES
High-quality polymer wax Wheel clean inside & out Leather conditioning Tint & decal removal Crevice cleaning
WEBSITE
https://ultra-shine.ca/
ADDRESS
160 E 2nd Ave, Vancouver, BC V5T 1B5, Canada
CONTACT DETAILS
Phone number: (604) 558 – 3998
Email:

[email protected]

OPERATING HOURS
Monday: 9 am – 5:30 pm
Tuesday: 9 am – 5:30 pm
Wednesday: 9 am – 5:30 pm
Thursday: 9 am – 5:30 pm
Friday: 9 am – 5:30 pm
Saturday: 9 am – 5:30 pm
Sunday: Closed
Ultra Shine doesn't boast extravagant services or massive high-tech facilities. These folks offer your standard hand-washing and detailing but they have perfected these services over the course of 20 years.
Because of this, the company has built up a strong network of clients from supercar owners to everyday Joes. Regardless of what car rolls through their shop, the technicians at Ultra Shine are well-equipped and highly trained to consistently provide excellent quality.
Standard hand-washing will usually take 20 minutes, but this can vary due to the number of clients the business sees. With this in mind, a waiting room has been set up with a TV, wifi, magazines, and a window for clients to observe the whole cleaning process.
While walk-ins are welcome for handwashing services, detailing is by-appointment only. This condition allows Ultra Shine to set aside the proper amount of time and dedication to each car's specific needs.
Has over 20 years of experience in auto detailing
Services are very time-efficient
Relatively close to downtown Vancouver
Only offers two services
Detailing is by-appointment only
Customer Reviews
Despite only offering two services, Ultra Shine has still managed to gain hundreds of rave reviews:
"My car came out looking good as new after I got it cleaned and washed at Ultra Shine. It's much more than just a car wash. Highly recommend if you're looking for a deep clean once a month or so." – Rishavraj D.
"They really pay attention to details, know their stuff, good and friendly service, always great with kids. Quick, well priced, and do a fantastic job. Highly recommended if you need your vehicle detailed." – Joshua L.
5. Cleen Mobile Car Detailing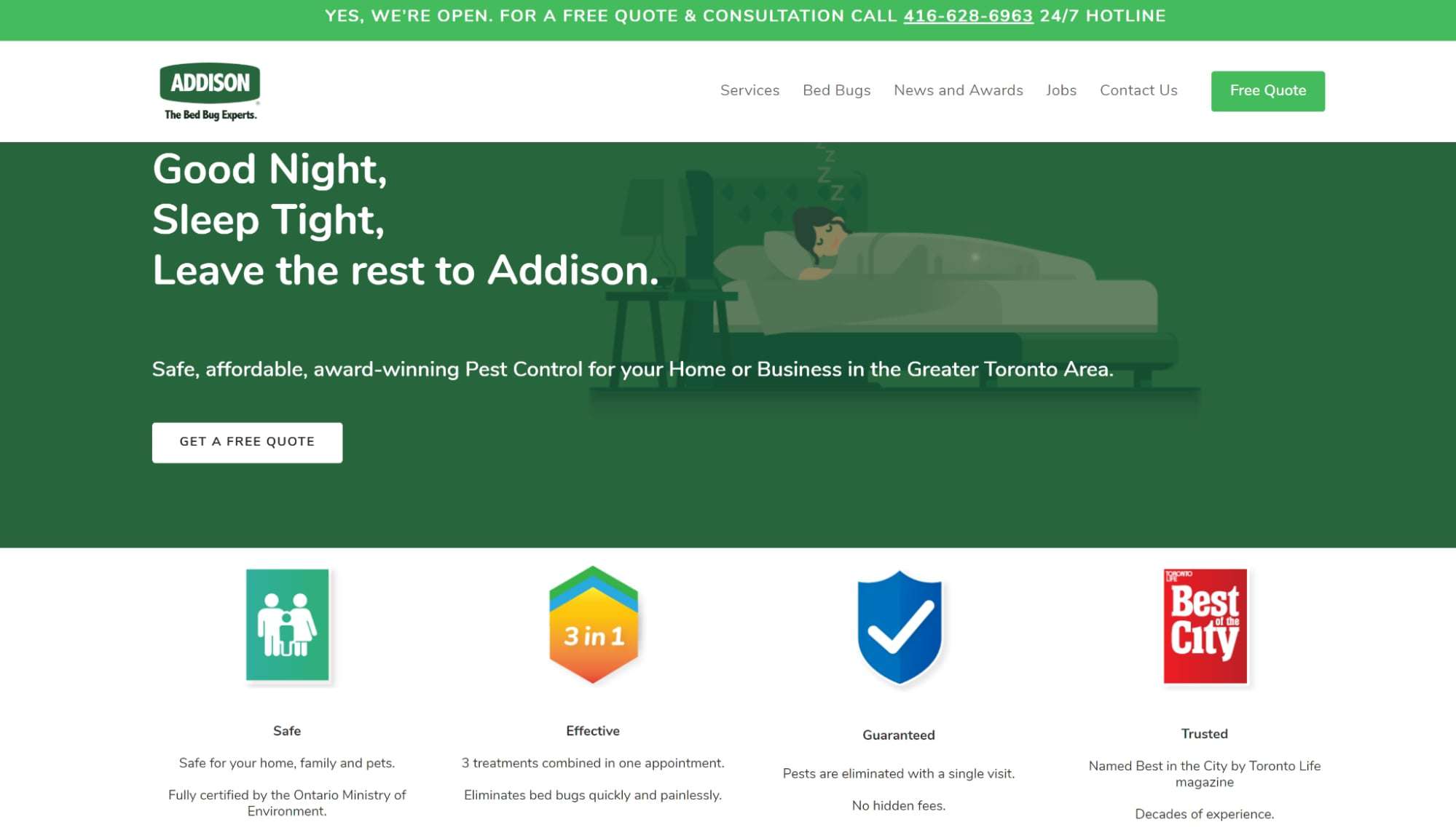 SERVICES
Exterior detailing Interior detailing Carpet mat cleaning Leather mat cleaning Upholstery cleaning
WEBSITE
https://www.cleendetailing.com
CONTACT DETAILS
Phone number: (778) 557-8903
Toll-free number: (800) 493-0720
OPERATING HOURS
Monday: 7:30 am – 9 pm
Tuesday: 7:30 am – 9 pm
Wednesday: 7:30 am – 9 pm
Thursday: 7:30 am – 9 pm
Friday: 7:30 am – 9 pm
Saturday: 7:30 am – 9 pm
Sunday: 7:30 am – 9 pm
Cleen Mobile Car Detailing is an auto detailing company that offers mobile services. Without a physical workshop, these folks work wherever their clients need them, be it the residential parking lot or the driveway.
The ability to work around a client's schedule makes it easier for people to have their cars detailed. Along with this, there is no longer any need to contend with Vancouver traffic on the way to the auto shop
Even without a physical facility, this company still offers all the perks expected of a detailing service. The only thing that clients will need to provide is access to water as well as electricity within the vicinity of the car.
Cleen has two packages consisting of solely interior cleaning or a combo of interior and exterior cleaning. Clients have the option to book over the phone or online and payment is made simple with online card transactions.
Offers service 7 days a week
Payments are done through card transaction
Clients can book, reschedule, and review payments online
No physical facility
Clients must provide water and electricity
Customer Reviews
By making car detailing convenient and efficient, this company has also gained a ton of five-star reviews:
"Jon and Myles did a fantastic job of cleaning my car onsite at my house. As a busy mom and someone who needs a clean car for work – they eliminated one more task for me. I would definitely hire them again! Next time I may arrange to have them come to my office building." – Paige K.
"We booked this last minute and they were able to come the next morning at 730am. Our car had just been camping and was filled with sand, and now it looks brand new on the inside! This is the perfect service for parents who's kids try to destroy their car. I am ordering another service for my other car. Thank you so much :)" – Kristin D.
6. Royal Mobile Auto Detailing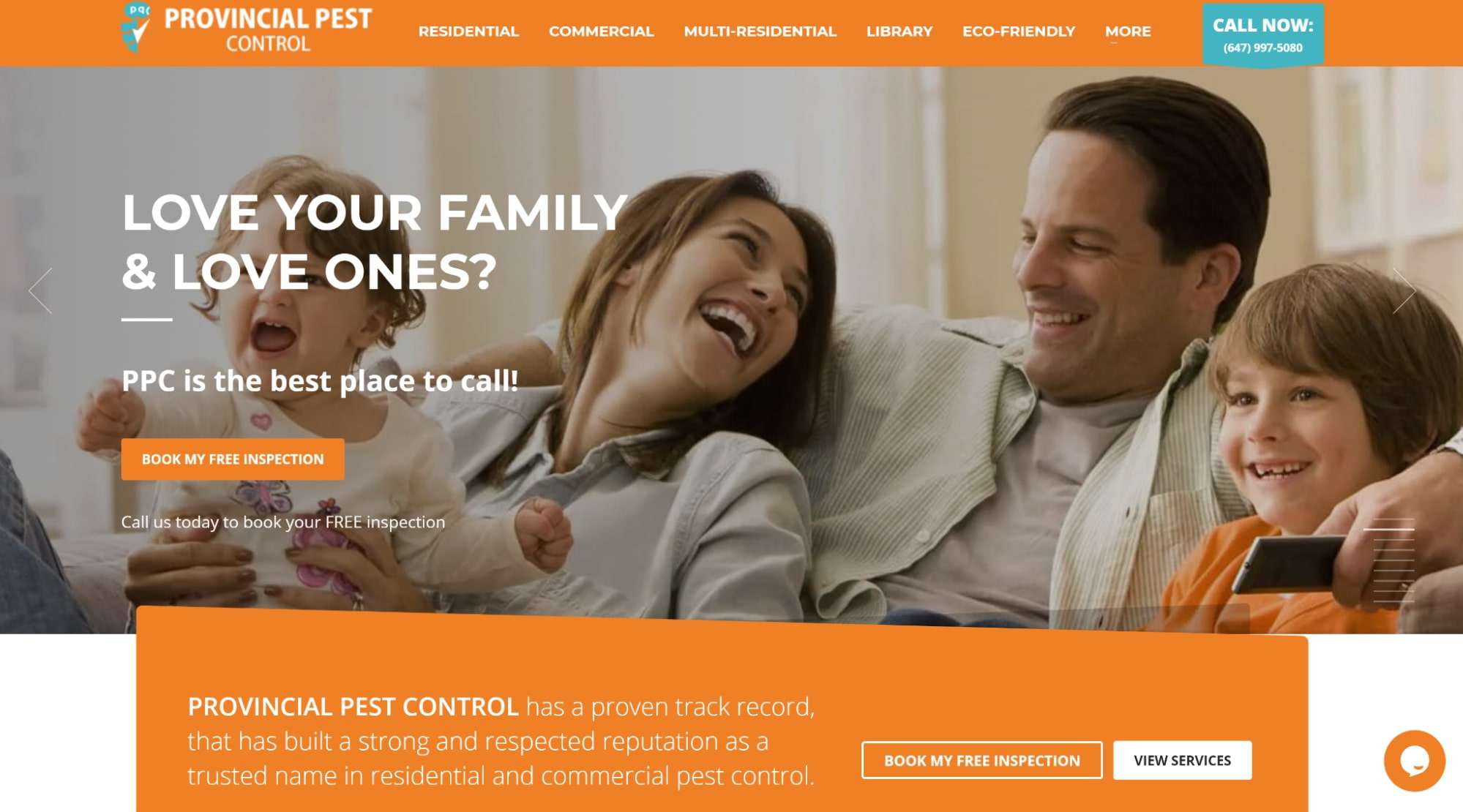 SERVICES
Exterior detailing Interior detailing Upholstery cleaning Waxing Stain/Blemish removal
WEBSITE
https://bcrmad.com
ADDRESS
#910 989 Nelson ST Vancouver BC
CONTACT DETAILS
Phone number: (604) 445-4575
Toll-free number:
Fax: (604) 327 – 6483
Email: 604 (324) – 6483
OPERATING HOURS
Monday: 7 am – 7 pm
Tuesday: 7 am – 7 pm
Wednesday: 7 am – 7 pm
Thursday: 7 am – 7 pm
Friday: 7 am – 7 pm
Saturday: 7 am – 7 pm
Sunday: closed

Royal Mobile is yet another mobile-only detailing service that caters to the greater Vancouver area. This company has worked on luxury cars, trucks, and occasionally even boats and jet skis.
These folks have a knack for being able to clean even the dirtiest vehicle interiors. They're also great at cleaning out mold and eliminating spores so that the fungi don't grow back after being treated.
Royal Mobile makes use of a self-contained detailing system housed in all of their trucks. This eliminates the need for clients to provide water and electricity access while also making jobs much faster.
Though the business is based in Vancouver, the company is able to send its vehicles all over the lower mainland. This makes Royal a great option for clients who have difficulty bringing their vehicles into the city for a wash.
No need for clients to provide water/electricity access
Serves clients all over the lower mainland
Great at cleaning and eliminating mold growths
Customer Reviews
Time and time again, Royal has received praise from clients all over Vancouver:
"I called Royal today and they were able to fit me in last minute/ the same day! I had spilled soup on the carpets of my car a few days ago and I was really hoping to get the carpets shampooed to hopefully get rid of the odor. I am so happy with the final result! The car smells great and looks so clean! The staff were extremely professional and courteous and I couldn't have asked for better service. The price was also extremely reasonable/ very good value. I will definitely be referring my friends and coworkers to Royal and I will not hesitate to use them again!" – Katie H.
"I had a kayak on my roof for a while and the way I strapped it to my car made water come in my car ( which I did not realize), when I took the kayak off, I stopped using my car for a couple weeks because I live downtown, and when I went in it again there was mold EVERYWHERE in my Hyundai Tuscan, just covering every surface. I took it to a detailing place and they said they were going to charge me 500$, when I got there and then hours after I dropped off my car they said they were not going to clean it. I called royal mobile detailing and they came to my apartment building early the next morning, I told them about the mold and they assured me they could do it and that there wasn't anything they couldn't clean! My car is so clean and it feels so amazing to feel safe in my car again! They checked up with me after as well to make sure I was satisfied with their service! And it was a fraction of the price of the other guys!Thankyou Thankyou royal!!! You guys are the best!! No more moldddd " – Kate B.
7. Steamwipe
SERVICES
Car Detailing, Premium Car Wash, Personalised Car Wash
WEBSITE
https://www.steamwipe.ca
ADDRESS
12991 59 Ave, V3X 0C4 Surrey – Canada
CONTACT DETAILS

[email protected]


+1778-957-1604
OPERATING HOURS
Contact for more details
If you're looking for excellent car detailing services, Steamwipe might be the one you're looking for. They use modern techniques instead of traditional car detailing that actually harms vehicles.
Their premium car wash and detailing services use the first on-demand technology platform. As a result, less chemicals are used for their clients' health and more water is saved to help the environment.
Steamwipe's car detailing services usually cost from $100 to over $1000 for cars to SUVs.
Besides car detailing, Steamwipe offers premium steam car wash and personalised car washing. Despite the limited number of services that they have, we like that they can accommodate different types of vehicles like sedans, luxury cars, and even trucks.
If you frequently get your car washed, you might want to become a silver, gold, or diamond member at Steamwipe. Each tier gets different perks like free services and discounts.
Uses the latest environment-friendly for technology for quality and safety
Offers membership packages
Sells air fresheners and gift cards
Accepts card payments through VISA, MasterCard, Maestro, and American Express
Only offers car detailing and washing services
No office hours available
Customer Reviews
Here are some client testimonials from their website:
"Great service, our vehicles always look brand new after ! And it's super convenient as they come to the house ?" – Preeti Virk
"Amazing company – my vehicle looks incredible. Can not recommend them enough! My car was full of mold on the exterior from the rainy season and kids and dog hair and food and now looks brand new! Thank you to the team!!" – J jordan
8. RDI Detailing
SERVICES
Ceramic Coating, Paint Protection Film, Paint Correction Service
WEBSITE
https://www.rdidetailing.ca/
ADDRESS
12471 Horseshoe Way #1035, Richmond, BC V7A 4X6, Canada
CONTACT DETAILS

[email protected]


778-899-1454
OPERATING HOURS
Monday to Sunday: 9 AM – 6 PM
Founded in 2013, RDI Detailing is a one-stop shop for brand new and used car owners in providing luxury car care services to their vehicles. Compared to other detailing shops, they are the only Certified Gtechniq Ceramic Coating Service in Vancouver BC. They are also the first detailing shop that provided the Opti-Coat Ceramic Coating Service in Vancouver BC.
They may not do the regular detailing that we are familiar with, but they are for sure equipped with a trained and qualified team that is passionate about providing top-of-the-line services such as Ceramic Coating, Paint Protection Film, and Paint Correction Service.
These materials that they use in the coating and painting are not just limited to cars but also are approved as well by the Boeing company. Opti-Coat by Optimum Polymer Technologies is certificated to the standards required by Boeing, for use on their aircraft and has been used for more than 15 years to protect and maintain the appearance of aircraft paintwork.
Their crew sees to it that every part of your vehicle interiorly and exteriorly, layer by layer and square-inch by square-inch, they will be cleaning, polishing, and detailing it. Their services won't fail you as supported by their more than 500 regular customers and more than 30 serviced cars per month.
We highly recommend them as they are an accredited Gtechniq detailer in Vancouver & Richmond BC which means that their facilities, skills, and experience are among the very best in the industry. With RDI Detailing, you will be in safe hands.
Strategic digital marketing agency
Provides well-researched, high-quality digital solutions
Portfolio available on website
Operating hours unavailable on website
Customer Reviews
Here are some reviews from Google:
"TOP NOTCH METICULOUS WORK! PROFESSIONALISM! PROMPT & CARING ATTITUDE! We cannot say enough about our experience at RDI. We contacted Roman in December 2021 to inquire about paint protection film and/or ceramic coating on our 2022 Tesla Model Y. Our experience from our first contact to completion of the project was nothing short of an A+, every step of the way. Roman was very good to explain the process, services, and make recommendations based on our needs. We had a visit to his facility and you could eat off the floor it was so clean. We knew from the onset that our car would be in good hands. We were set to go with our date for installation. We dropped our car on a Sunday morning and picked it up on Wednesday the same week. Exactly as was promised. When we left the car Roman told us he would be sending us photos of the process along the way. We had messages on both Monday and Tuesday from Roman showing where he was in the process. We felt very comfortable that Roman would treat our car as his own. The workmanship, completion time, follow-up, was always on-time and over exceeded our expectations. If you are considering Roman's services, we highly recommend his shop and know that you WILL NOT be disappointed. We don't normally write reviews but felt it was important others know about this positive experience. Thank you Roman and the amazing team for the fabulous job !!" – Frank Longair
"I can't say enough good things about my experience with RDI detailing. Roman is extremely professional and it is clear from his work that he is one of the best in the business. Roman walked me through the entire process of getting my VW coated in CSU and EXO. Along the way Roman kept me updated with pictures of his work which was really nice. If your looking for a detailing shop that will care for your car like it's their own, you need to go to RDI." – Craig Stewart
"Excellent job! Roman is a very great guy, professional and he did a very good job on my Crystal Serum Ultra package. It is pricey but I know That I get top notch service. His garage is so clean and neat at all time . He is so focusing and is someonen that won't do multiple cars at a time . You can tell Roman treat my car more gentle than myself ! He knows what he's doing. The car was basically glowing and definitely better than the first day I pick up my car from Tesla! Thanks Roman!" – Daniel Ho
"I took my new black model 3 to RDI to have paint correction and ceramic coating. I came to RDI because they came highly recommended and once I saw his shop I was convinced I came to the right place. I could tell that Roman is passionate about the quality of service he provides. He is extremely professional and a master at his craft. I would highly recommend this shop! The quality of work and expertise I received exceeded my expectations!" – Kevin Yeo
FAQs About Car Detailing
---
That finishes up our list of the best car detailers in Vancouver. Now that you've got an idea of what the city has to offer, you can pick the detailer that best suits your needs.
If you feel like your car isn't the only thing that needs cleaning, we've also prepared a similar list of the best cleaning services in Vancouver.