Is West End a good place to live in Vancouver?
If you've been in Vancity for a while, chances are you've been to one of the neighborhoods in the West End. You have the chic village of Davie, the fashionable Robson Street, and most importantly, the marvelous Stanley Park.
The beauty of living here is that you can walk practically everywhere! But we're getting ahead of ourselves. Let's take an in-depth look at what it's really like to live in the West End.
Is the West End a good place to live in Vancouver?
West End Vancouver is a good place to live because it's pedestrian-friendly, it's accessible to public transit, and there are a lot of parks, restaurants, and hospitals nearby each neighborhood.
It also has a relaxed and laid-back vibe because everything is within walking distance. However, housing is really expensive, and crime is prevalent. But the cost of living here is average!
1. You can literally walk anywhere!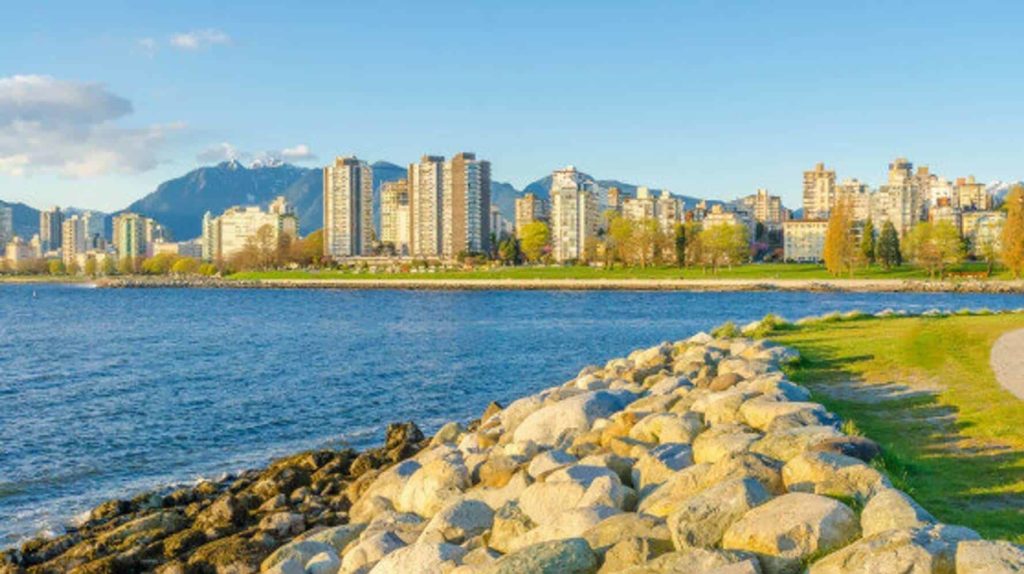 The West End may be filled with Vancouver's major attractions, but that doesn't mean that the walkability of the area is compromised. In fact, the West End is known for its pedestrian-friendly streets.
It even ranked as the 2nd most walkable neighborhood in Vancouver, with a WalkScore of 95 over 100! (so maybe it's a good idea to buy good walking shoes if you move here).
| RANK | AREA | WALK SCORE |
| --- | --- | --- |
| 1 | Downtown | 97 |
| 2 | West End | 95 |
| 3 | Fairview | 93 |
| 4 | Mount Pleasant | 92 |
| 5 | Strathcona | 92 |
Data from Walk Score via https://www.walkscore.com/
This means that most of your daily errands can be done on foot, like heading to the grocery, grabbing a coffee at a local café, or even going for a leisurely stroll in one of the nearby parks.
2. Public transportation is very accessible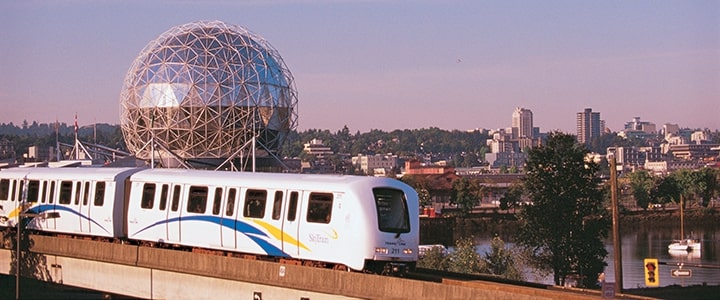 Moving around the West End is quite accessible as most neighborhoods are near a Skytrain station! 
For example, if you're having a shopping day on Robson Street, and you'd want to hit up Gastown next, you can easily hop on the Skytrain from the nearby Burrard Station and reach Gastown in just a few minutes.
Here are some of the Skytrain stations around the West End and the landmarks they're close to:
| SKYTRAIN STATION | ADDRESS | LANDMARKS |
| --- | --- | --- |
| Burrard Station | Burrard St, Vancouver, BC V6C 0A4, Canada | Vancouver Art Gallery, Pacific Centre Mall, and  Robson Street |
| Granville Station | 678 Dunsmuir St, Vancouver, BC V7Y 1K8, Canada | Granville Entertainment District |
| Yaletown-Roundhouse Station | 297 Davie Street, Vancouver | Yaletown |
| Stadium-Chinatown Station | 590 Beatty Street, Vancouver, BC V6B 2L3, Canada | BC Place Stadium and Rogers Arena |
| Waterfront Station | 601 West Cordova Street, Vancouver, BC V6C 2R6, Canada | Gastown and Canada Place |
See? It's no wonder that the West End has a transit score of 89 out of 100, which ranks it second in terms of transit accessibility in Vancouver. 
3. Housing is quite pricey here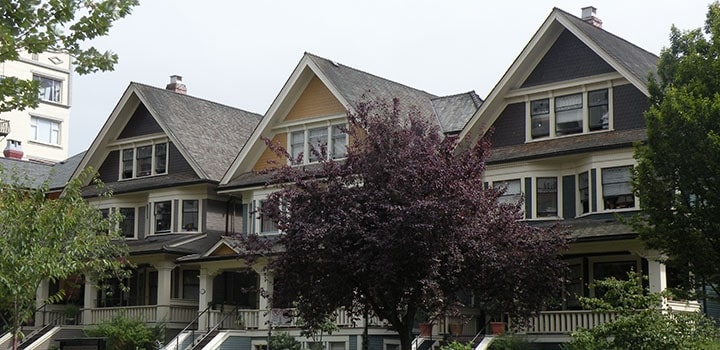 We're not gonna lie; housing in the West End is definitely on the upper end, with one-bedroom apartments costing around $650,000.
But hey, we do think you get what you pay for here, as the neighborhood provides a great convenience when it comes to access to amenities and transportation.
| Property type | 1-bedroom | 2-bedroom | 3-bedroom |
| --- | --- | --- | --- |
| Apartment | $650,000 | $1,200,000 | $1,500,000 |
| Townhome | $955,000 | $1,150,000 | $5,400,000 |
| Detached | | $1,300,000 | $1,800,000 |
Data from Liv Rent via https://liv.rent/
Living in the West End may come with a hefty price tag, but you'll have easy access to parks, restaurants, shopping centers, and public transportation options.
4. The crime rate is a bit high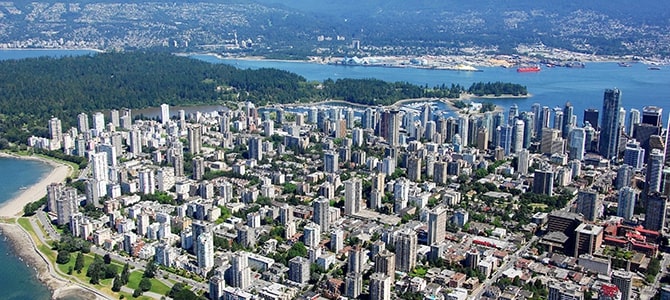 We're sorry to say that crime rates on West End are not looking good. The crime rates here are 70% higher than the national average, with Gastown, Burnaby street, and Barclay street being the most affected areas.
| INDEX | WEST END | VANCOUVER | BRITISH COLUMBIA |
| --- | --- | --- | --- |
| Total crime | 7,191 | 5,289 | 6,040 |
| Violent crime | 1,334 | 981 | 1,120 |
| Property crime | 5,858 | 4,308 | 4,920 |
Data from Area Vibes via https://www.areavibes.com/
While this is true, the West End is still safer than most neighborhoods in the city, such as Dunbar Southlands (76), Mackenzie Heights (79), and Shaughnessy (81). But it can't be denied that the crime rates of the West End are a cause for concern.
Efforts are being made to improve safety measures in these affected areas. Like the launch of the West End – Coal Harbour Community Policing Centre in 1997, which provides a space for community members to report crimes and receive support.
5. The food options are just endless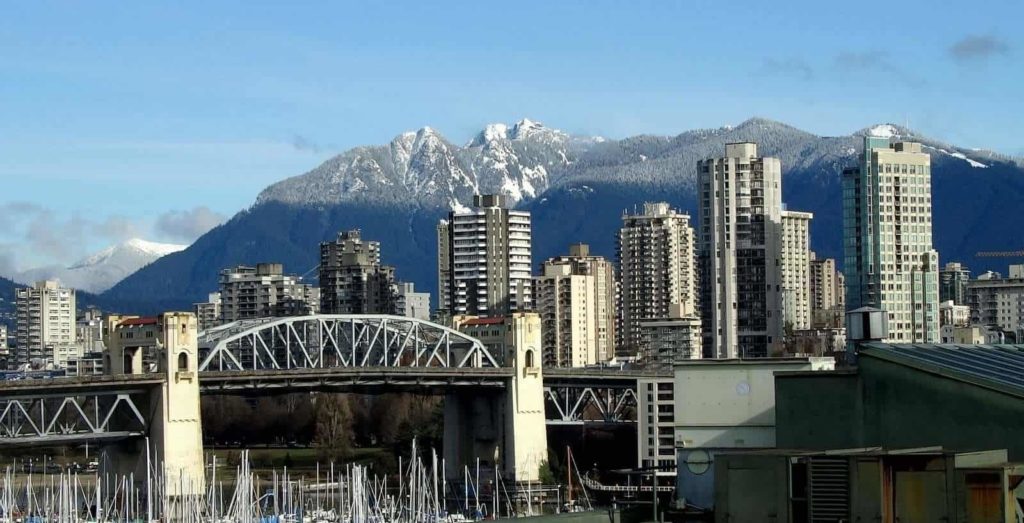 Being one of the most densely populated areas in North America, it's to be expected that the diverse population of West End Vancouver allows more room for culinary diversity.
Some of the best restaurants in Vancouver are on the West End, from Michelin-starred restaurants such as Forage and Le Crocodile, to street food markets like the West End Market and the diverse restaurants at Denman.
And of course, let's not forget Davie Street, which is known for its lively and diverse dining scene.
6. There's lots of parks to take walks in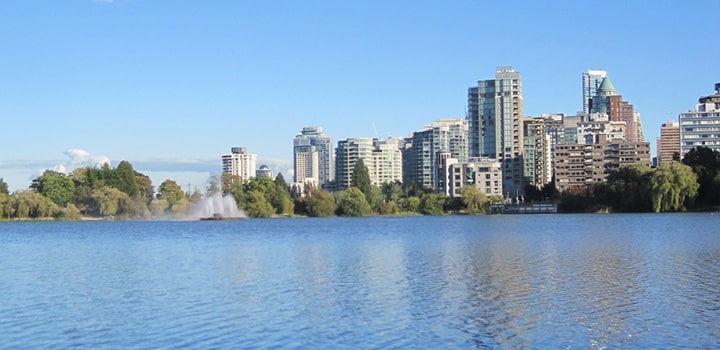 Oh, you're certainly in for a treat if you like exploring green spaces, as the West End is home to some of the most beautiful parks and gardens in the city.
While Stanley Park is the crown jewel,there are also other small green spaces around the West End that's worth visiting.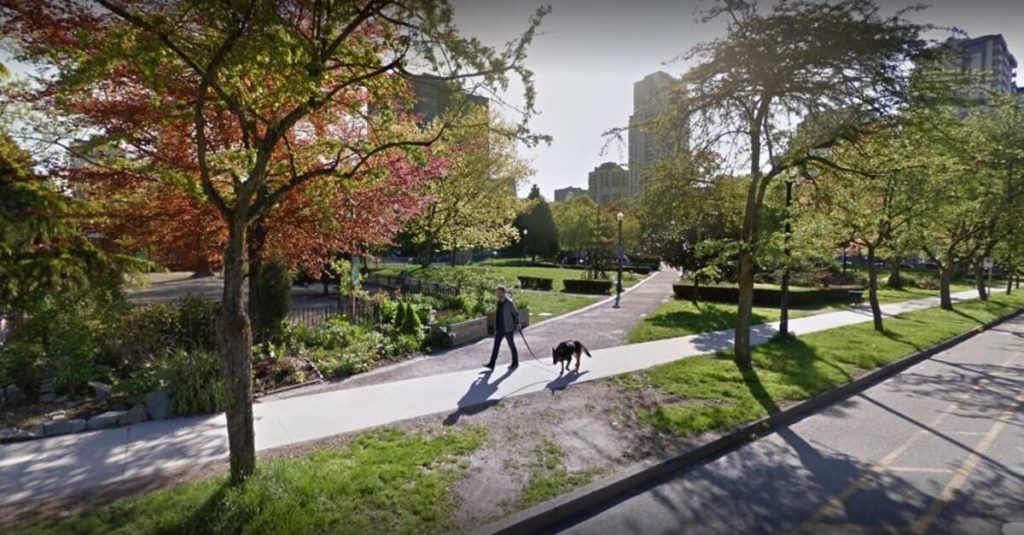 Take Nelson Park, for example, a hidden gem tucked away between the lively streets of Bute and Davie. The park also provides scenic views of the fireworks during the Celebration of Light.
You also have Alexandra Park at Beach Avenue, with well-kept flower beds, a fountain, and lots of trees that provide shade.
You also have Morton Park, where you can find the A-maze-ing Laughter sculptures, and it is only a 5-minute walk away from another park: Alexandra Park, which offers a peaceful escape from the crowded city.
7. Everything you need and want is within walking distance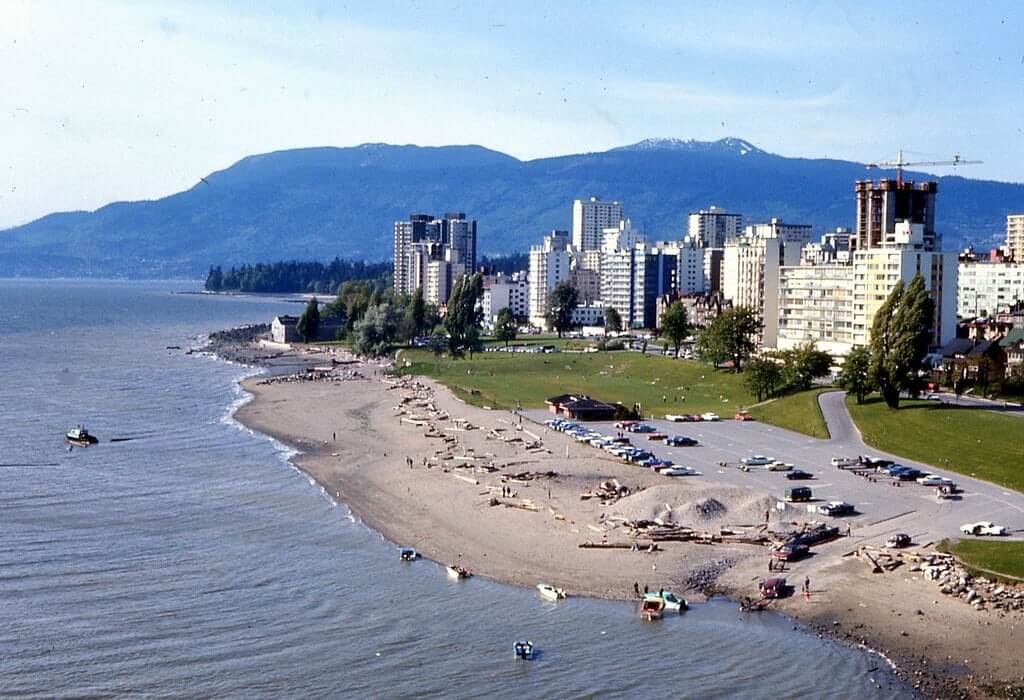 One of the biggest perks of living in the West End is that you're pretty much a 5- to 10-minute walk away from everything you need and want. Hungry? Get out of bed and take a walk to Davie.
Need to shop for a birthday gift? Head to Robson Street, where you'll find a wide variety of stores and boutiques. Bored and need some entertainment? You can easily stroll over to Granville Street for live music, bars, and clubs.
English Bay and Sunset Beach Park are also within walking distance, as well as the Vancouver seawall (Row 608, "Vancouver Seawall"), where you can enjoy a scenic walk or bike ride along the waterfront.
8. Hospitals and clinics are only minutes away here
Living in one of the West End neighborhoods gives residents easy access to health care services. Hospitals and clinics are located within close proximity, so you can easily seek medical attention when needed.
You have St. Paul's Hospital, Providence Healthcare, and Harrison Healthcare Inc. on Burrard Street. There's also the Vancouver General Hospital and Revita Medical Center at Hornby Street, and numerous clinics scattered throughout the area.
9. Living costs here are pretty fair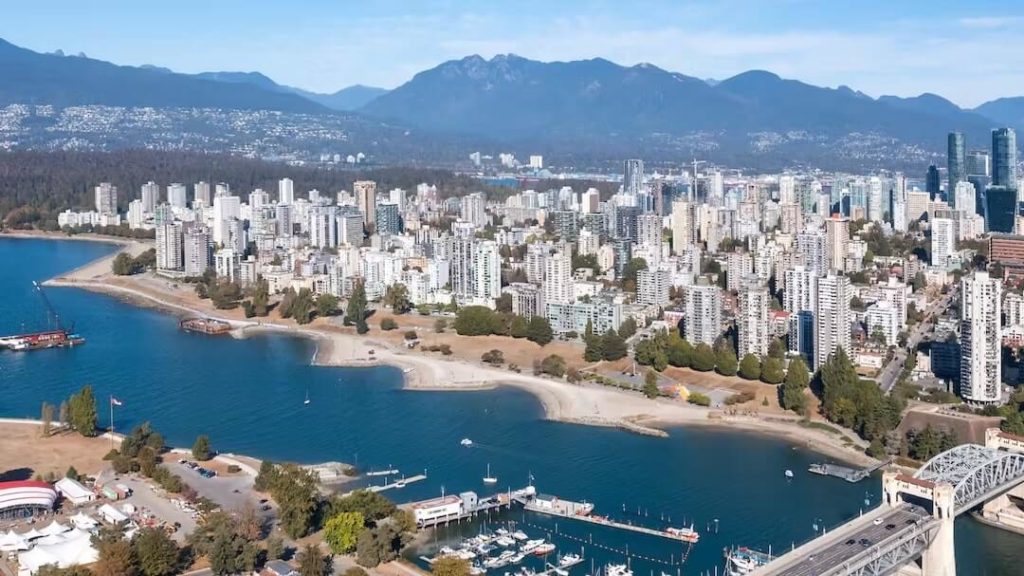 This may come as a surprise to you, as it did for us, but the cost of living in the West End is actually not that high. In fact, it's 14% lower than the Vancouver average.
Take a look at the table below to see the cost of living index score of the West End compared to Vancouver and British Columbia. 
| INDEX | West End | Vancouver | British Columbia |
| --- | --- | --- | --- |
| Good and Services | 110 | 110 | 110 |
| Groceries | 102 | 102 | 102 |
| Health care | 102 | 102 | 102 |
| Housing | 108 | 206 | 170 |
| Transportation | 102 | 102 | 102 |
| Utilities | 103 | 103 | 103 |
| Cost of living | 107 | 136 | 123 |
With a national average of 100, the cost of living index score for the West End is only 107, while Vancouver has a score of 136 and British Columbia has a score of 123.
10. It has a chill and laid-back vibe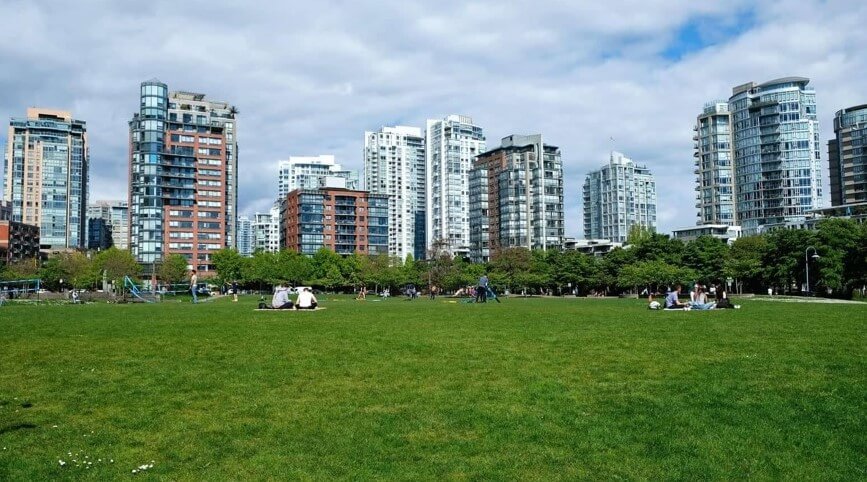 The West End is known as one of the most laid back neighborhoods in Vancouver, as it's surrounded by a string of beaches, parks, and casual to high-end restaurants.
People here are very friendly, probably because they're constantly surrounded by the beauty of nature and have easy access to outdoor activities.
There's also a diverse mix of people here, such as young professionals, foreign students, and families, making it a great place for all walks of life. It's also home to commercial streets like Denman, Robson, and Davie — Vancouver's LGBTQ+ friendly neighborhood.
---
Now that you've learned about the must-know aspects of living in West End Vancouver, you can make an informed decision about whether it suits your lifestyle and preferences.
But if you still want to keep looking, why not check our article of the best neighborhoods in Vancouver. You may also want to read up on how much you would need to live comfortably in Vancouver.