Are Earthquakes Common in Vancouver?
Earthquakes are common in Vancouver because the city is near the Cascadia subduction zone, where the Juan de Fuca tectonic plate is slowly sliding beneath the North American plate.
This zone is known for producing large and destructive earthquakes, such as the 8.7–9.2 magnitude earthquake on January 26, 1700 that affected Vancouver Island.
In this article, we'll look at the frequency and types of earthquakes in Vancouver, as well as the measures taken by local governments to prepare for and mitigate earthquake risks.
What is the Cascadia Subduction Zone?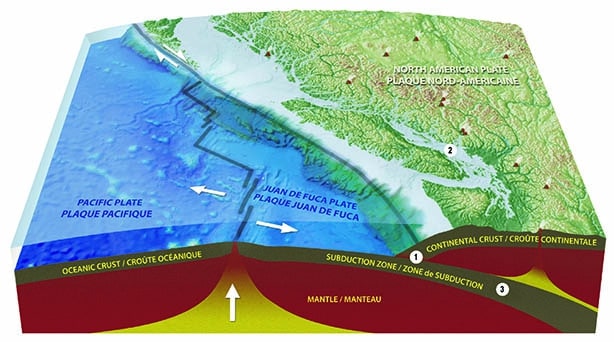 The Cascadia Subduction Zone (CSZ) is a long, dipping fault that stretches over 700 miles from northern Vancouver Island to Cape Mendocino, California.
It's where the Juan de Fuca, Explorer, and Gorda tectonic plates are submerged under the North American plate.
The bad news about this fault line is that it's the source of many terrifying earthquakes, ranging in magnitude from 8 to 9, such as the tragic earthquakes in Japan back in 2011 and Indonesia in 2004.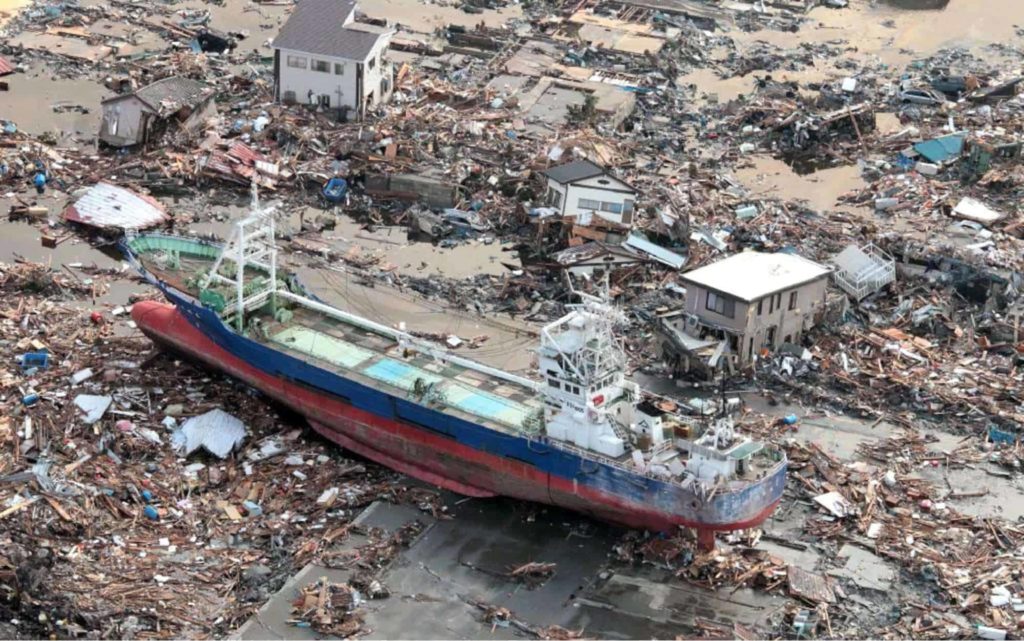 In fact, the CSZ is so notorious that it can cause not only huge earthquakes but also other natural disasters like tsunamis and volcanic eruptions that can have a big effect on the Pacific Northwest.
We know it's frightening to even think about, but despite the high probability of natural disasters, life still thrives along the CSZ.
Another good thing is that the CSZ is also strangely quiet compared to other subduction zones. While it hasn't produced a strong earthquake since January 26, 1700, it's not completely inactive, so don't assume that it's past its shaking days.
How common are earthquakes in Vancouver?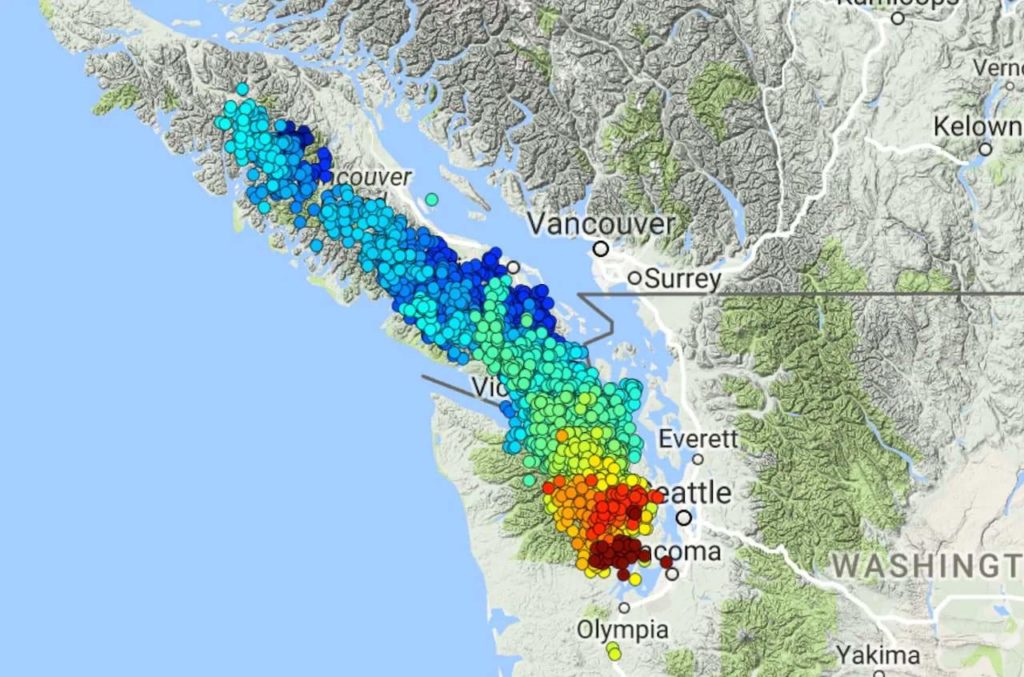 Vancouver has thousands of small earthquakes every year. This is because British Columbia has the highest earthquake risk in Canada and records 3,000 earthquakes every year.
In fact, the Canadian Geoscience Education Network (CGEN) reports that there's an average of one earthquake in southwest British Columbia every day.
However, these small earthquakes (also known as microquakes) are too small to be felt, and they typically have a magnitude of only 2.0 or less.
Check out the table below that lists down the earthquakes that were strong enough to be felt in Vancouver over the years.
| YEAR | LOCATION | MAGNITUDE |
| --- | --- | --- |
| 1700 AD | West of Vancouver Island | 8+ |
| December 15, 1872 | North Central Washington | 7.4 |
| January 11, 1909 | San Juan Islands | 6 |
| December 6, 1918 | Vancouver Islands | 7 |
| January 24, 1920 | San Juan Islands | 5.5 |
| June 23, 1946 | Vancouver Island | 7.3 |
| April 13, 1949 | Puget Lowland | 7 |
| April 29, 1965 | Puget Lowland | 6.5 |
| November 30, 1975 | Strait of Georgia | 4.9 |
| May 16, 1976 | Southern Gulf Islands | 5.4 |
| April 14, 1990 | Fraser Lowland | 4.9 |
| May 3, 1996 | East of Seattle | 5.5 |
Data from the Canadian Geoscience Education Network via https://www.cgenarchive.org/
Which part of Vancouver is most at risk from earthquakes?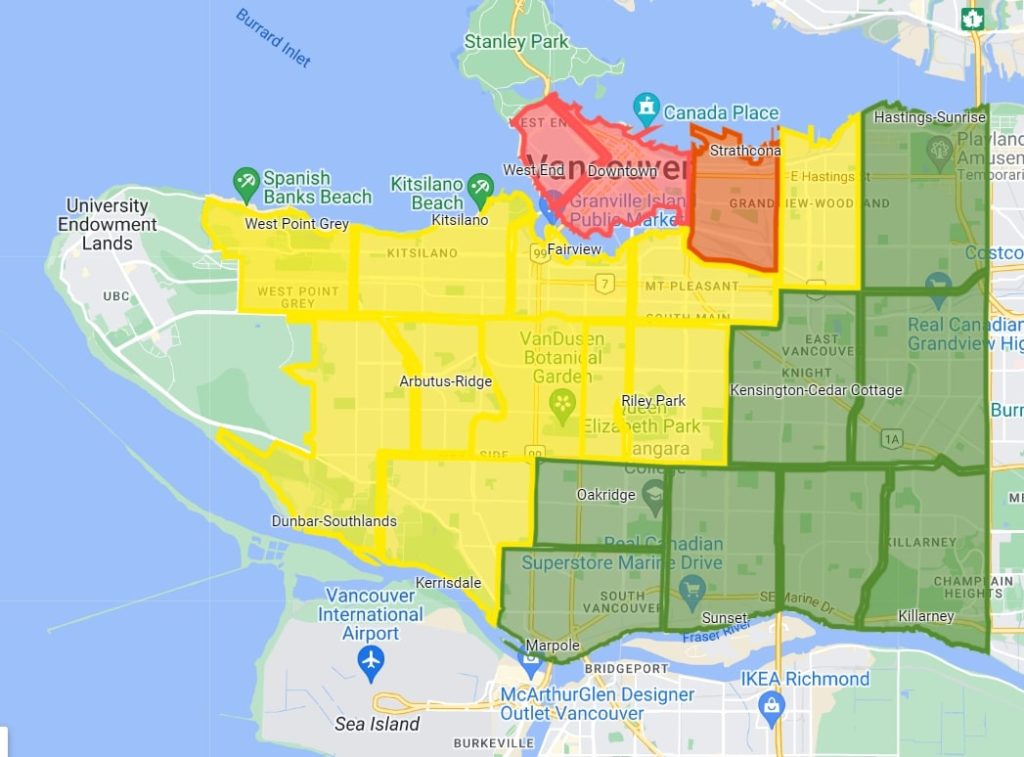 The West End, Granville Island, Chinatown, and Kitsilano are the areas most at risk should an earthquake with a magnitude of 7.3 hit Vancouver. 
These residential and commercial areas would be the hardest hit, with areas such as Point Grey, Strathcona, Mount Pleasant, and Marpole also facing medium to high risk.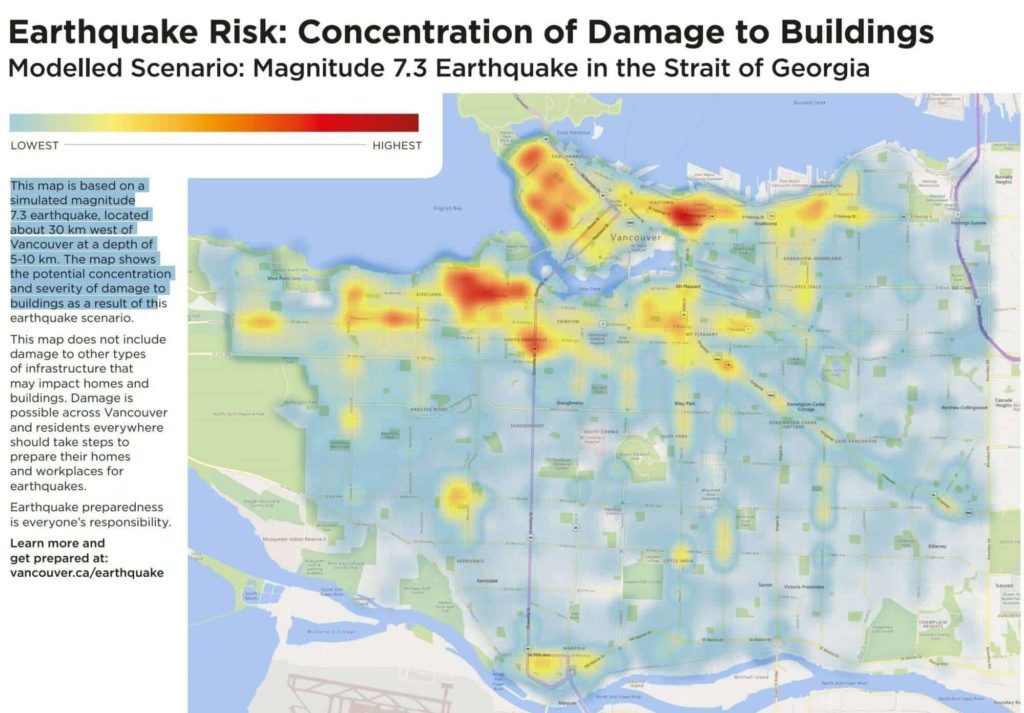 The map above also shows that the areas that would see little damage are those in the southern half of Vancouver, such as Langara, Sunset Drive, and Victoria-Fraserview.
Understanding earthquakes in Vancouver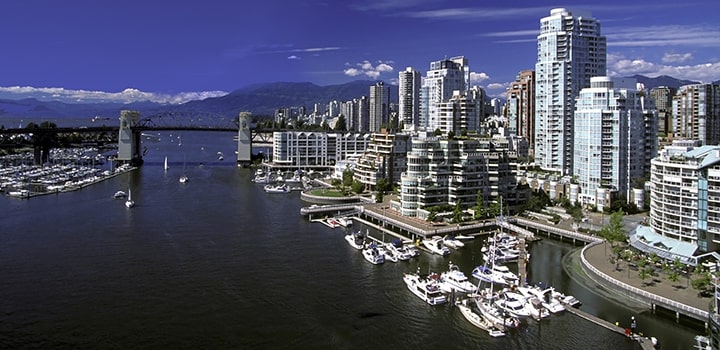 Due to the close proximity of Vancouver to the fault lines of two plates, the North American Plate and Juan de Fuca Plate, the region is susceptible to three types of earthquakes.
This includes the Cascadia Subduction Zone megathrust, shallow crustal, and deep intraslab earthquakes.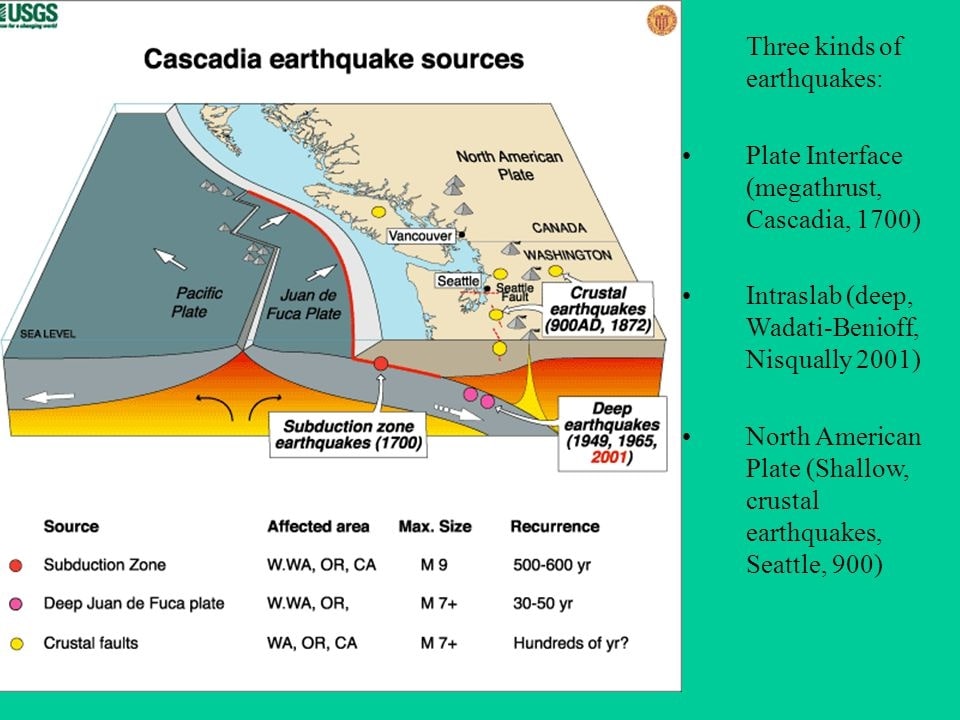 The Cascadia Subduction Zone megathrust is the most powerful, causing tectonic plates to sink beneath each other. While intraplate earthquakes are less powerful, they can still cause damage to buildings and infrastructure.
Lastly, the shallow crustal earthquakes occur near the Earth's surface and can have different degrees of intensity depending on their location and magnitude.
Are buildings in Vancouver earthquake proof?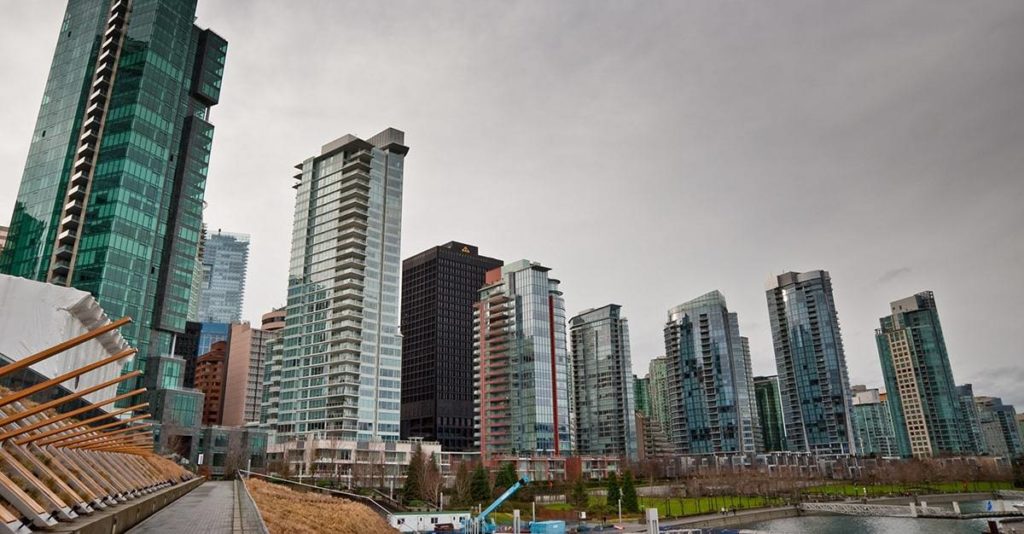 Buildings in Vancouver are not earthquake-proof, as there's no such thing as a building that's completely safe from earthquakes. But the city has put in place certain building codes to make sure that buildings are built to withstand earthquakes.
This includes making sure that both new and old buildings have earthquake-resistant features like reinforced concrete walls, steel frames, and base isolation systems, or add them.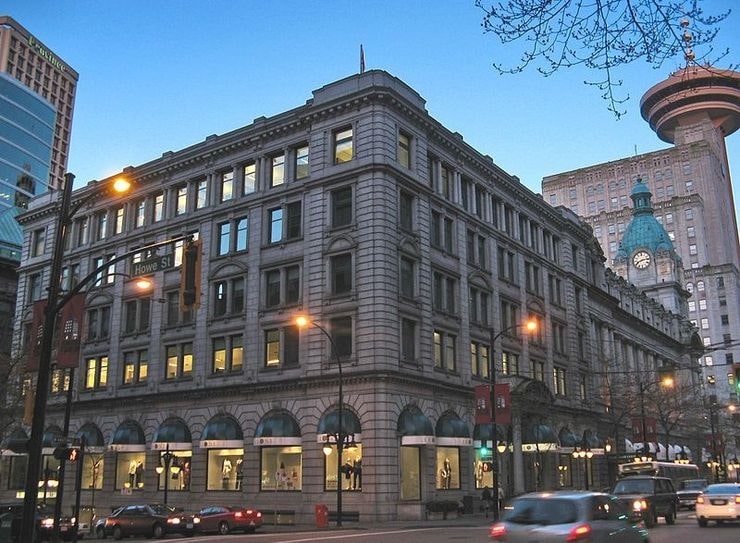 Older buildings, such as historic and heritage structures, will need to be changed to meet Vancouver's seismic design requirements. Their seismic performance will be evaluated, and if necessary, the building will be upgraded.
Even though these steps don't guarantee that these buildings will stay standing and protect their occupants during an earthquake, they're much more likely to do so if they're built according to the Vancouver seismic building code.
To learn more about the Vancouver Seismic Building Code, check it out here.
Earthquake preparedness strategy of Vancouver

Vancouver has invested significantly to assess earthquake risk, modernise buildings and infrastructure, and develop emergency preparedness strategies to mitigate the effects of an earthquake.
First, they teach people how to be ready for emergencies through workshops and public events.
These events are held by the Neighbourhood Emergency Preparedness Program (NEPP), where they conduct safety seminars about earthquakes and other hazards.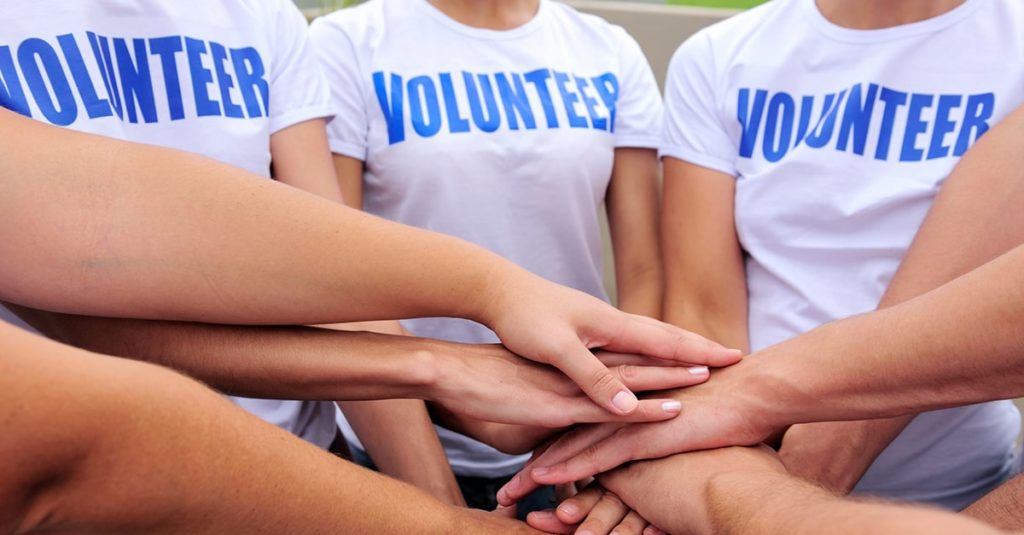 In addition, they also established 25 disaster support hubs to make it easier for people to assist one another following an earthquake.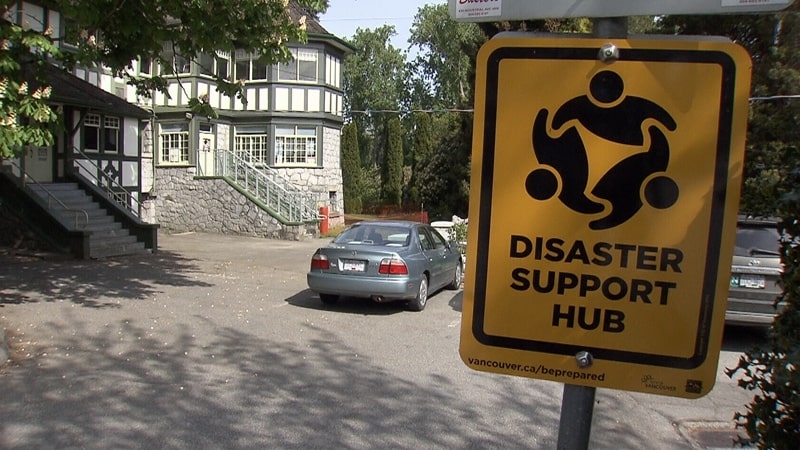 These hubs are marked by yellow signs like this one, so keep an eye out for them the next time you're out and about in the city.
Another program that the city has is VECTOR (Vancouver Emergency Community Telecommunications Organization).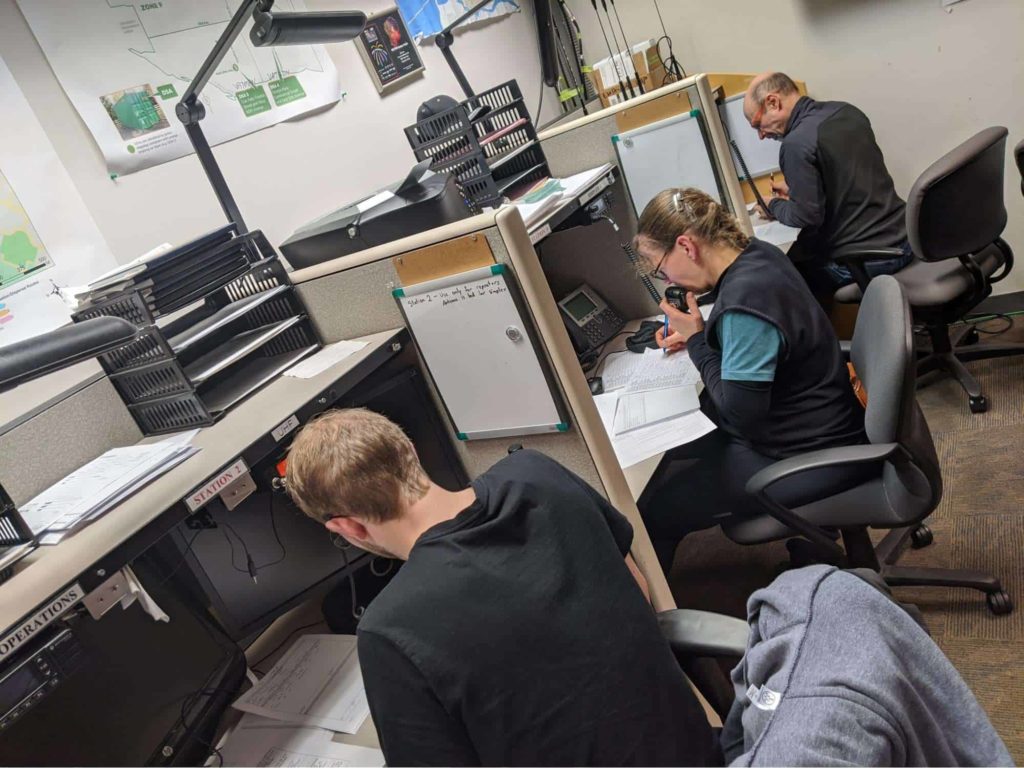 This sector is in charge of providing emergency communications support to the City of Vancouver and surrounding municipalities in the event of a disaster or major emergency. If you're interested in volunteering, you can apply here.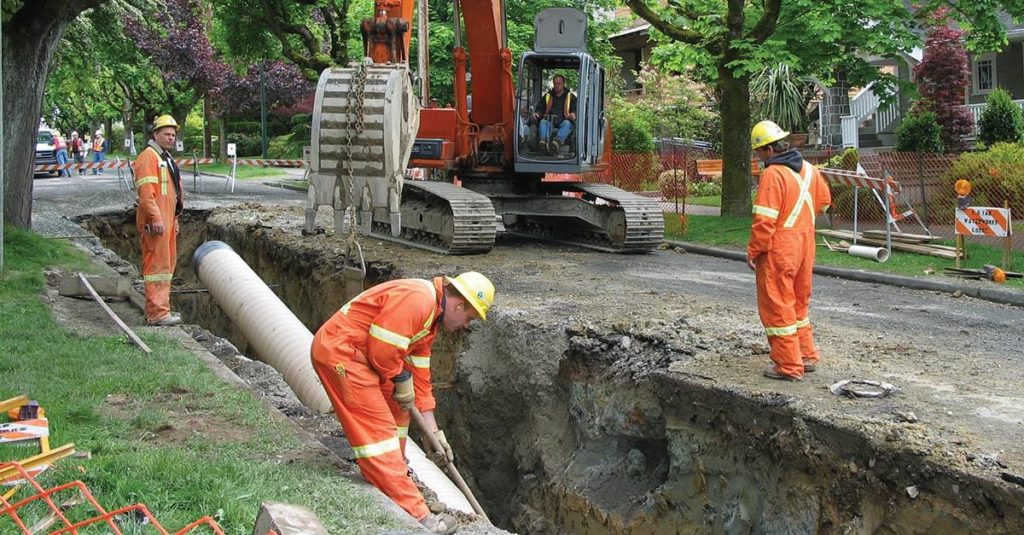 In terms of infrastructure, Vancouver has upgraded sewer infrastructure that can withstand earthquakes, and electrical grids to prevent power outages.
Also, CAD 14 million has been invested in the construction of seismic road improvements over the past two decades to make roads more resilient to earthquakes and other natural disasters.
---
While Vancouver is at high risk for earthquakes, it's a great thing that the city has taken steps to prepare because these preparations can help minimize the damage and loss of life in the event of a seismic event.
If you're interested in protecting your assets, read our article about the best insurance companies in Vancouver that offer property, auto, and business insurance as well as financial protection after an earthquake or other natural disasters.