Best Restaurants in Vancouver's Davie Street
Restaurants in Davie Street feature a wide variety of cuisines, including Indian, Asian, French, Mexican, Japanese, and many more.
This is why it's no surprise that the neighborhood is known for its diverse food scene, which reflects the multicultural makeup of the city.
Sit back, relax, and keep reading as we list down some of the best restaurants in Vancouver's Davie Street.
Davie Street's Best Restaurants
1. Gurkha Himalayan Kitchen Restaurant
Gurkha Himalayan Kitchen Restaurant was named after one of Nepal's districts, which is located in the Himalayas. This restaurant offers a one-of-a-kind dining experience by serving authentic Nepali and Tibetan cuisine.
Their meals consist of daal-bhaat (lentils-rice) and achaar (chutney), with additional main and side dishes of meat and vegetables.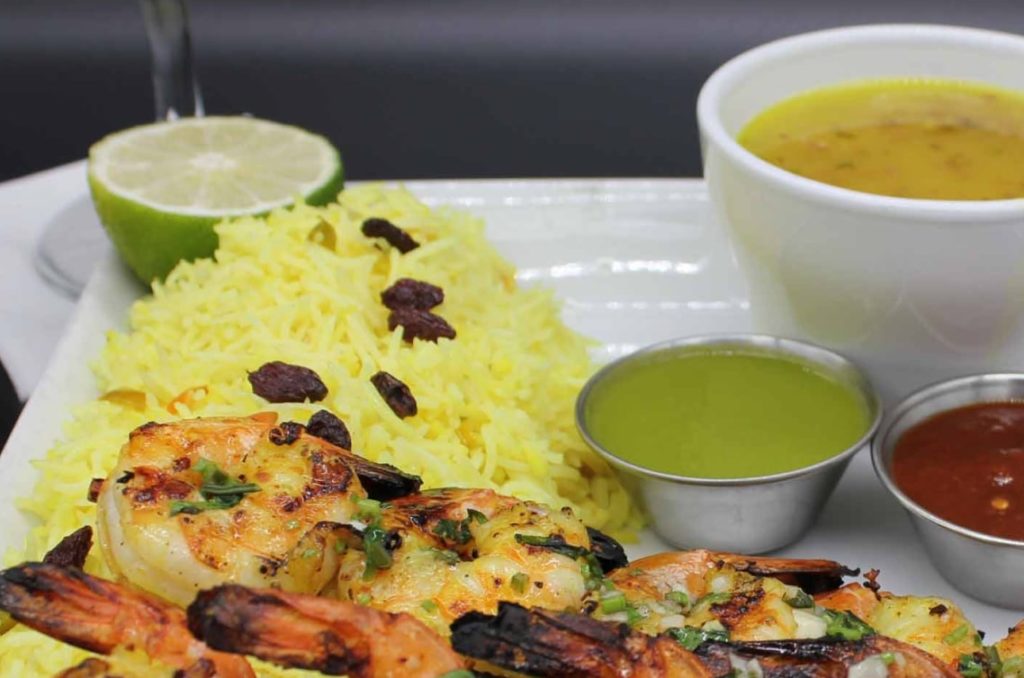 They also serve less spicy versions of traditional Nepali dishes such as curries and soups, depending on the season and your preference.
On their menu, you can also find Indian dishes like Malai Kofta, Chicken Tikka Masala, Bombay Curry, and many others. But our top pick is their Spinach Lamb Curry.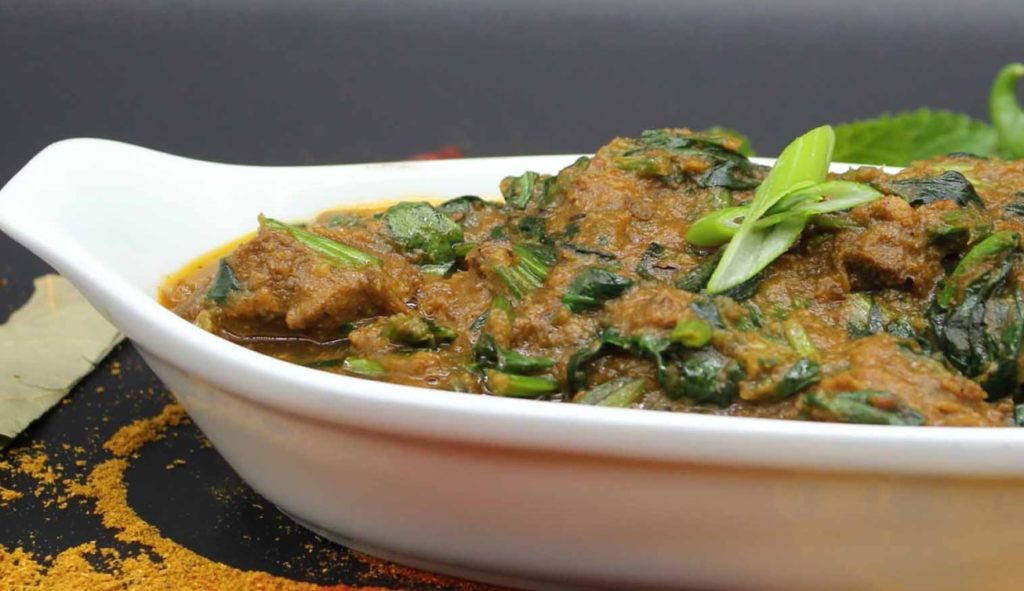 This dish is smooth and creamy and it's slow cooked to make the meat tender and it has a rich taste because of the added aromatic spices.
We also recommend the "Lamb Grill" for those who want to try other meat options aside from pork and beef. This dish has a gamey flavor and a more earthy flavor than beef.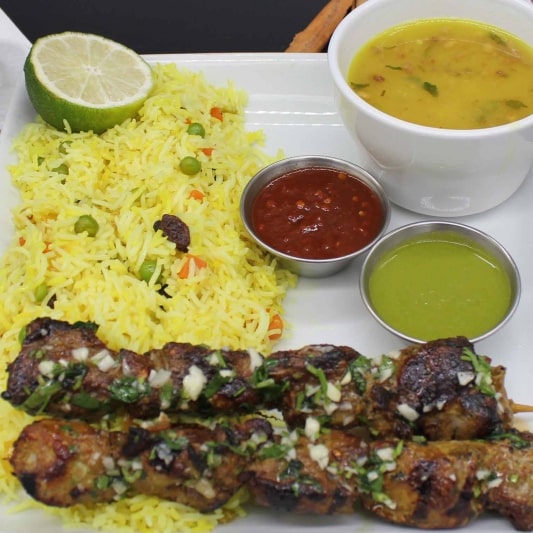 Customers will also appreciate the fact that they have over eight vegetarian and vegan curry dishes to choose from, such as yellow lentils, cauliflower, jackfruit, and many others.

2. Tom Sushi
Tom Sushi serves high-quality Japanese cuisine. Chef Tom Jeon, the head chef at Tom Sushi, only uses the finest ingredients from around the world, and he combines traditional Japanese flavors with west coast cuisine.
Tom Sushi has a large selection of sushi dishes made with salmon, avocado, tuna, edamame, and we have a few recommendations.
First and foremost, their "Salmon Amaebi Zuke Donburi" is the one to get as it's one of Tom's Specials. This dish is a combination of sweet and sour as it's topped with soy sauce.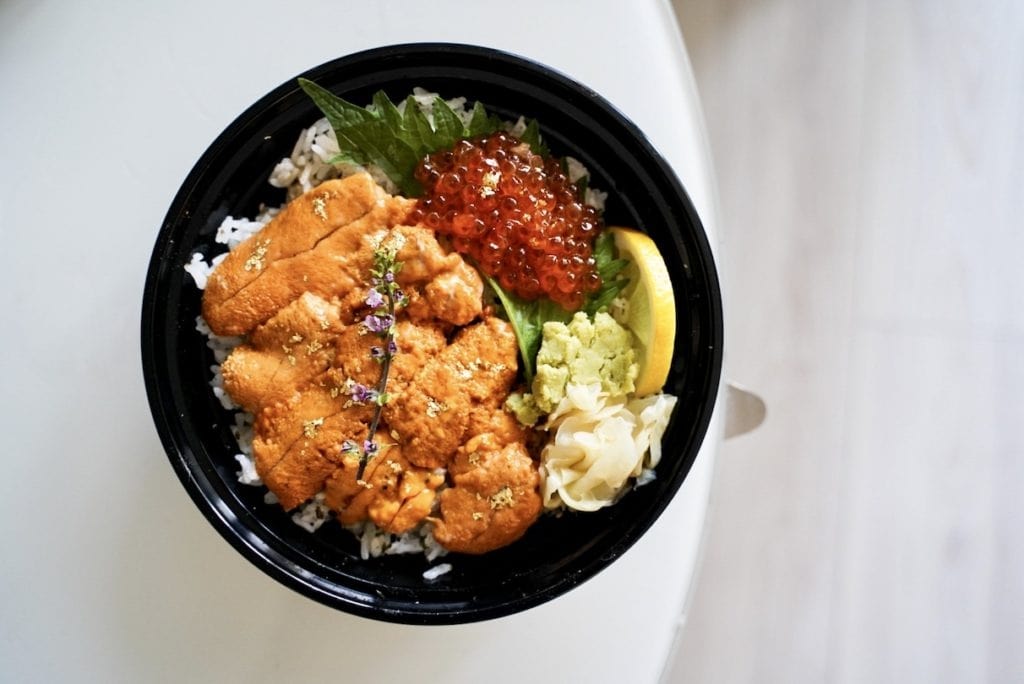 This dish has eight pieces of salmon, three pieces of amaebi that are also marinated in housemade soy sauce.
Second, their selection of nigiri and hosomaki are just as impressive, with a wide variety of fresh fish and creative flavor combinations that are sure to satisfy any sushi lover's cravings.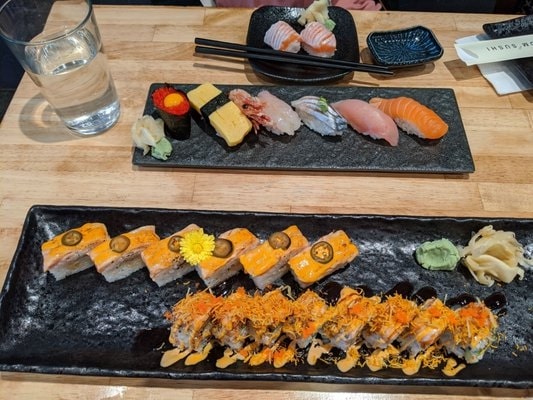 Lastly, they also have an extensive menu that features many Japanese alcoholic drinks, including sapporo, asahi, and many more.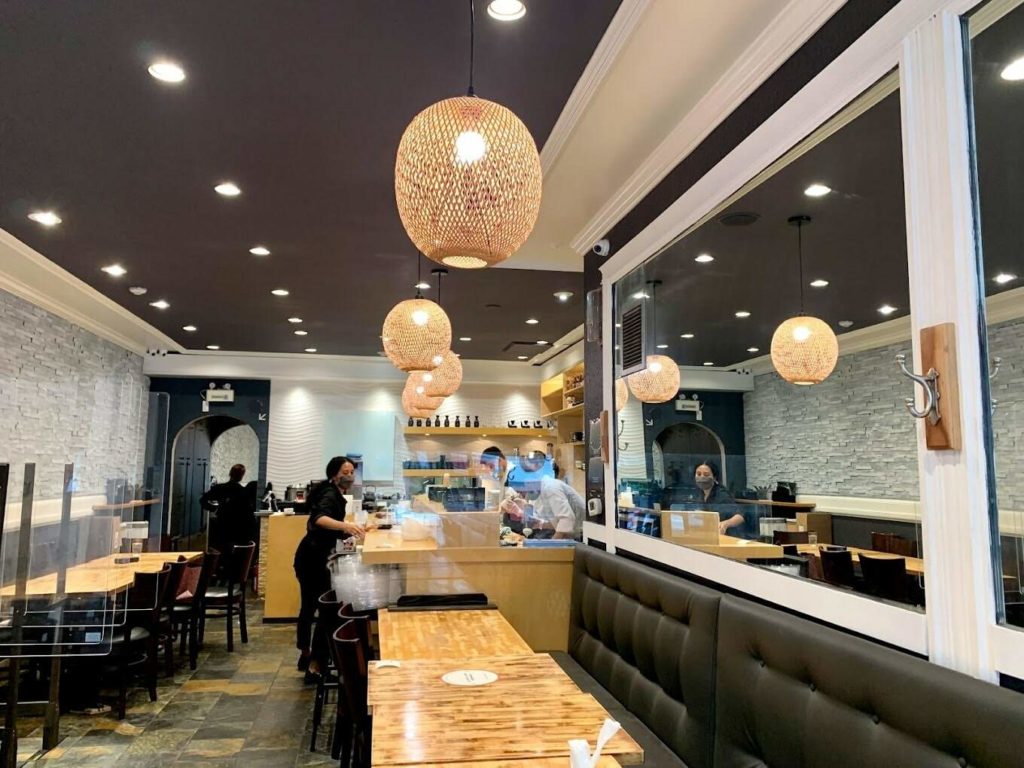 Their restaurant has an elegant vibe as well as a cozy atmosphere, as it has wooden seats and tables, as well as traditional Japanese lanterns and wall mirrors for added ambiance.

3. Manoush'eh
Manoush'eh is a quaint restaurant on Davie Street that serves freshly baked manousheh, a traditional Lebanese pie topped with zaatar, a thyme and sesame seed spice mix.
These pies can be topped with a variety of fresh ingredients such as herbs, meat, cheese, and sweet treats such as Nutella, giving customers the option to create a unique, personalized Manousheh.
On the top of our list is the "Za'atar ", the original manoush'eh because nothing beats the original.This Lebanese breakfast staple is made with a blend of wild thyme, sumac, sesame seeds, baked on homemade flatbread.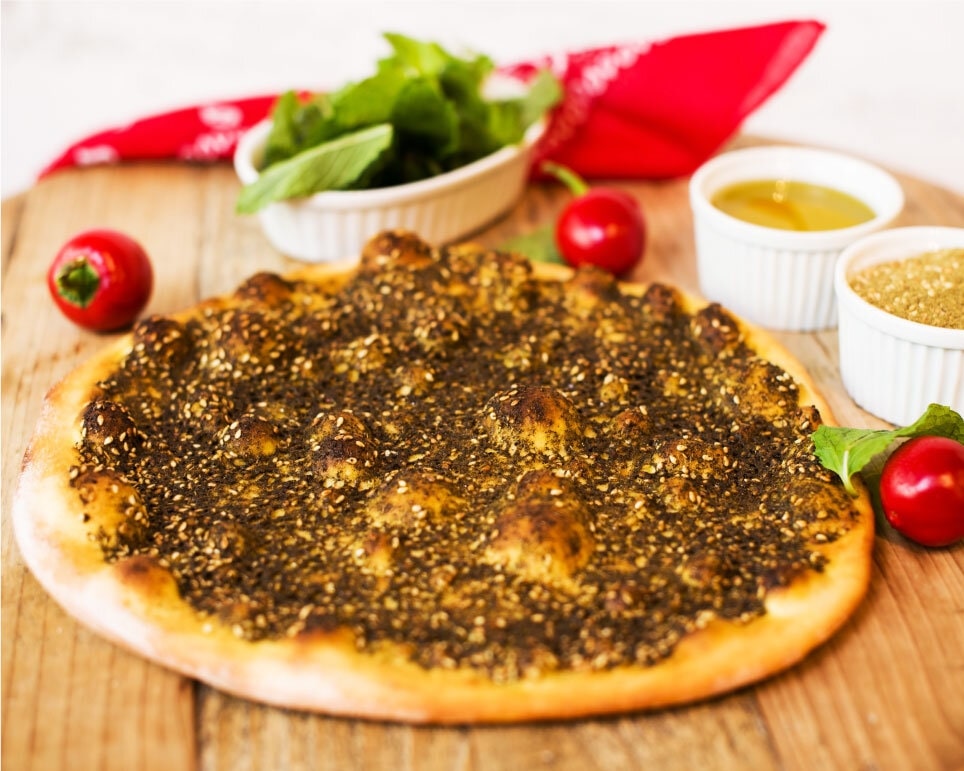 We also have a recommendation for pizza lovers out there, the "Muhammara and Cheese" manoush'eh is smothered in mediterranean hot pepper paste with the same ingredients you'd find on pizza, topped with akkawi cheese.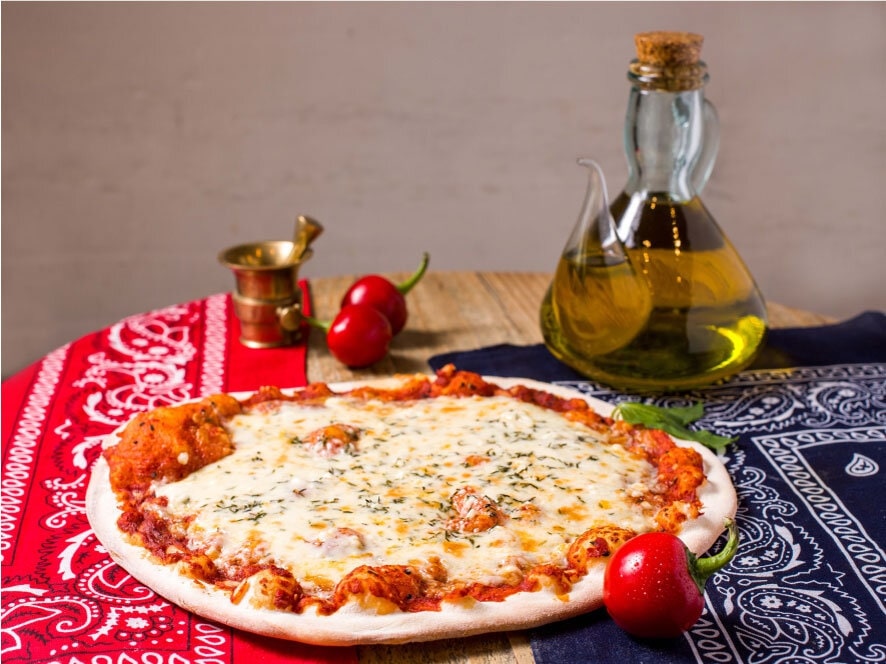 This restaurant is cozy with rustic decorations. Additionally, the atmosphere is enriched with the sound of traditional Lebanese music playing in the background.
4. Noah's Cafe
Noah's Cafe is an Izakaya-style restaurant that serves creative Japanese cuisine in an aesthetically pleasing setting. The menu features an impressive selection of creative dishes, including various sashimi, tataki, and yakitori.
To start you off, we recommend you get the "Fresh Fruit Cream Cheese Prosciutto", made with seasonal fresh fruits, house jam, and cream cheese wrapped with prosciutto.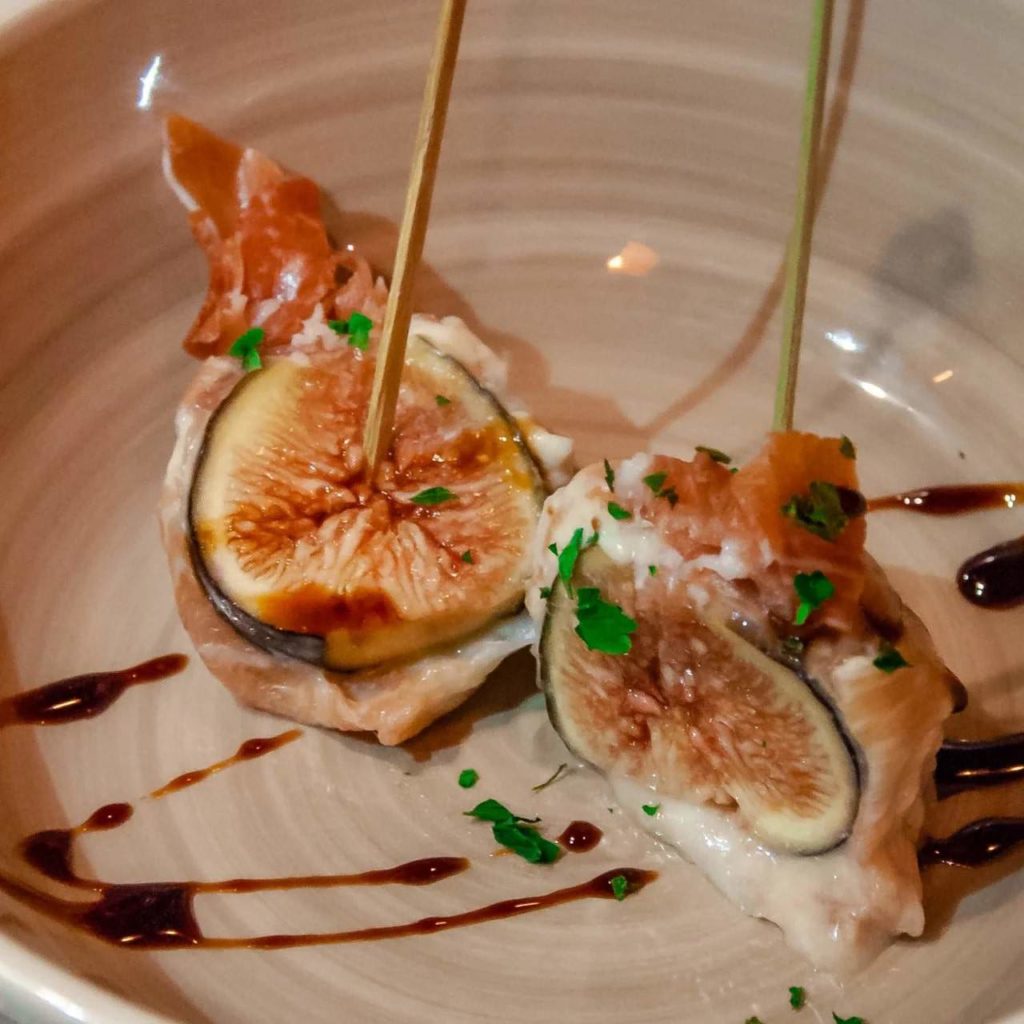 While we have to admit, we have a tie between their chicken karaage and their confit beef tongue, both of these dishes are worth ordering as they showcase the chef's skill in balancing flavors and textures.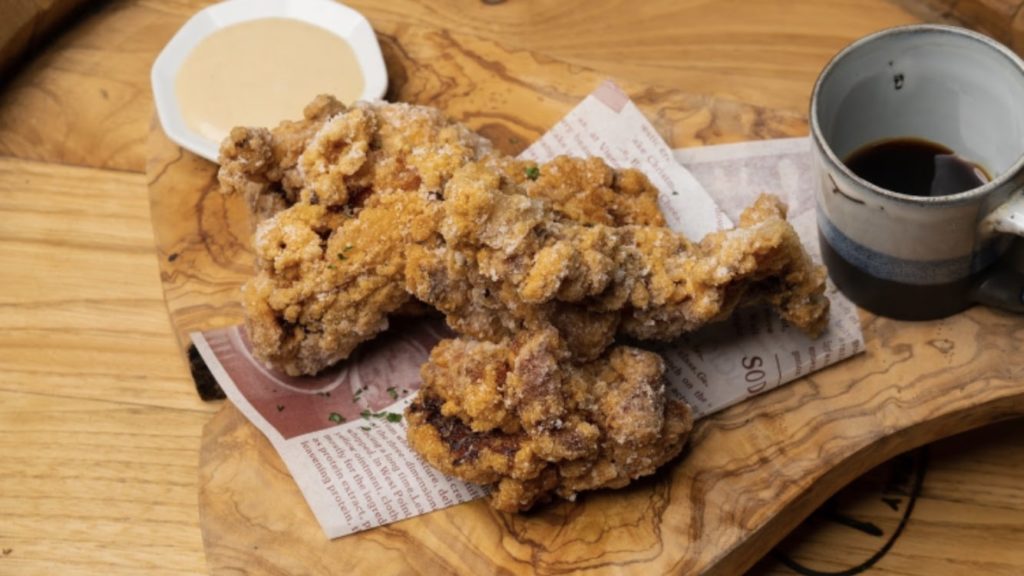 The chicken karaage is perfectly crispy on the outside and juicy on the inside, while the confit beef tongue melts in your mouth with its rich and savory flavor.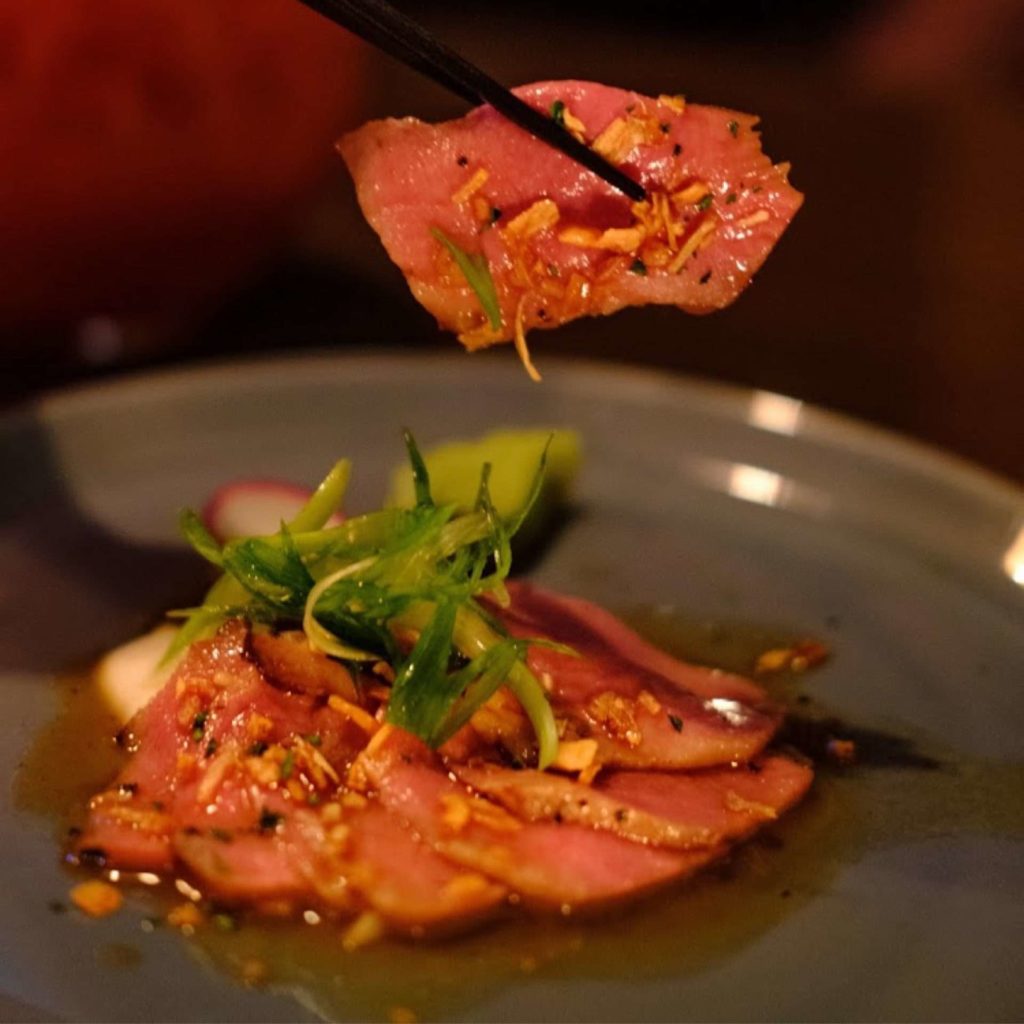 This cafe also has a wide selection of original cocktails crafted with premium spirits, fresh fruit, and spices. They also have wine and sake selections to pair with their dishes, as well as an array of Japanese beers and spirits.

5. Kinara Indian Cuisine
Kinara Indian Cuisine in Vancouver offers classic Indian dishes such as curries and biryanis in a narrow dining room filled with traditional decorations and wall hangings.
The restaurant's menu is both varied and tasty, with authentic dishes from South India, North India, and Punjab, among other places in India.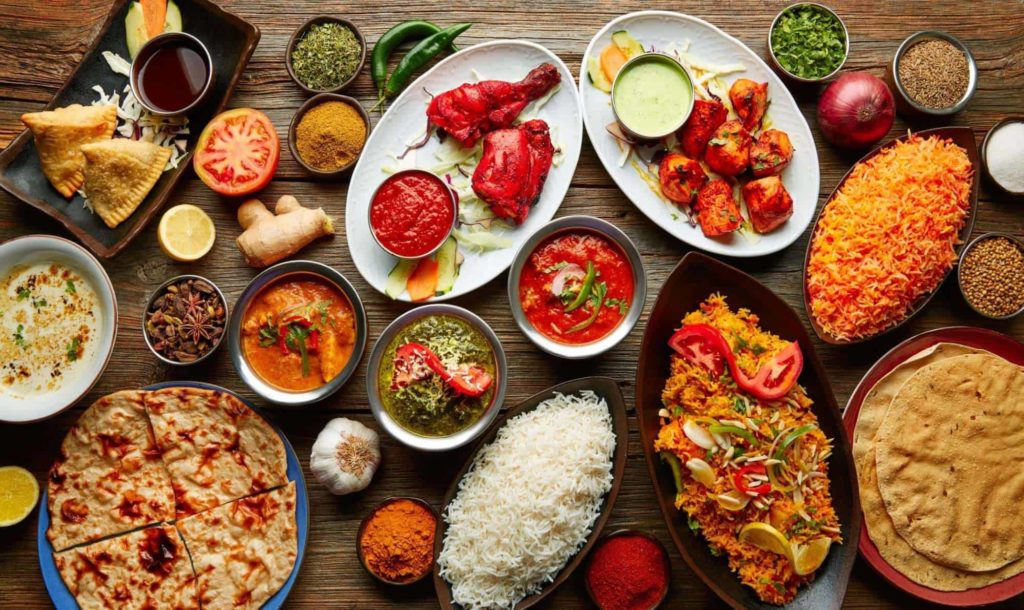 Out of everything on their menu, our top pick would be their "Rogan Josh". This dish is filled with slow-cooked lamb pieces in a Kashmiri spiced stew.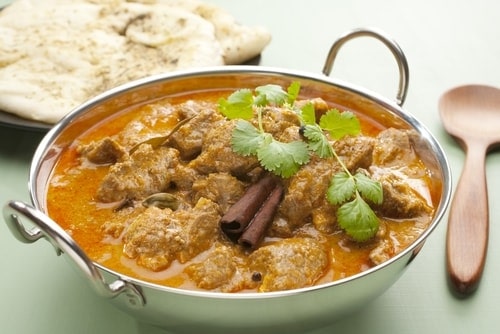 If you like meaty, savory curries, this is one of the best. The dish's pungent aroma comes from the robust spices like cinnamon, cloves, cardamom, and paprika used in its preparation.
If you'd like to get a taste of a little bit of everything on their menu, it's highly recommended that you get their Meal for Two offer, as this three-course meal includes samosas, crispy pakoras, butter chicken, and many more for CAD 55.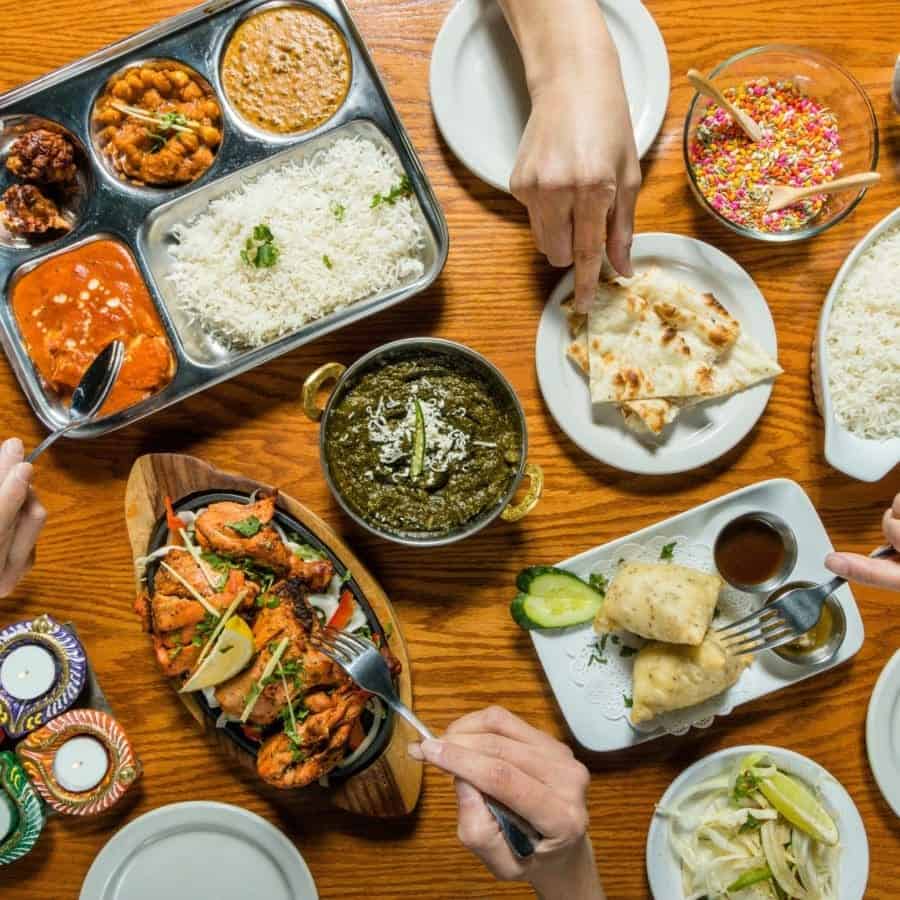 6. Happy Noodle House
Happy Noodle House serves a wide variety of traditional Chinese noodle dishes, all made with fresh, locally sourced ingredients.
It's a great place to experiment with different types of noodles, including Japanese ramen, Italian pasta, and traditional Chinese lo mein.
Our favorite has got to be their Szechuan noodle soup. But make sure you add some chili oil in there. While the broth is rich and flavorful, and the beef is tender, the chili oil gives it a nice kick of heat.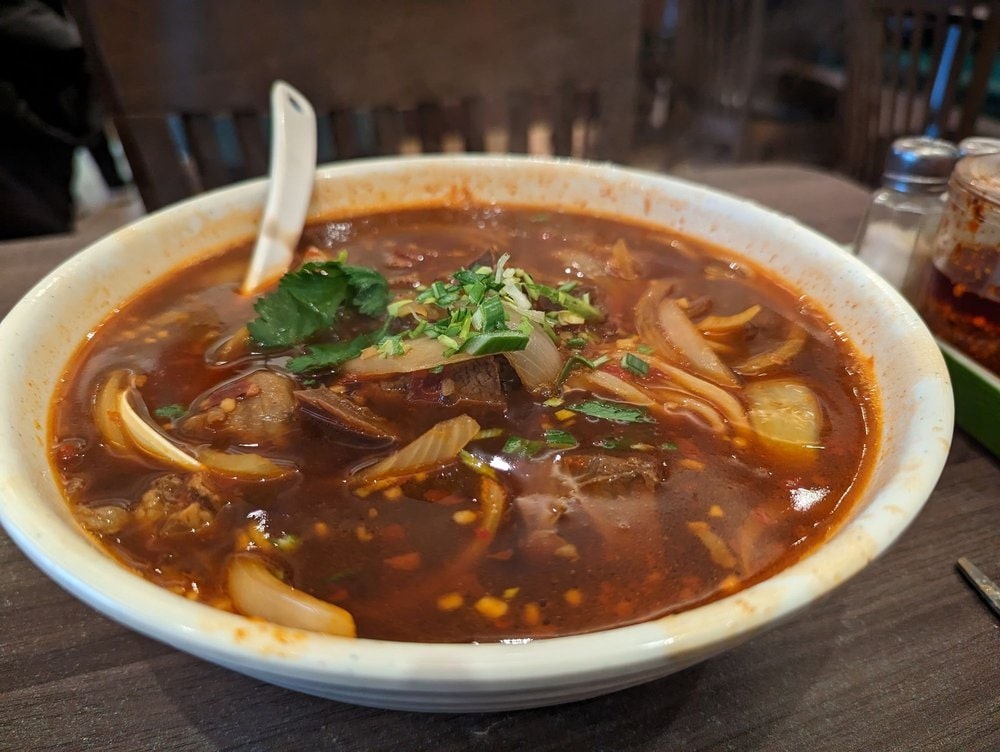 Another recommendation is their Beijing spicy noodle dish, which is filled with fresh veggies such as bok choy, dumplings, and spicy ground pork.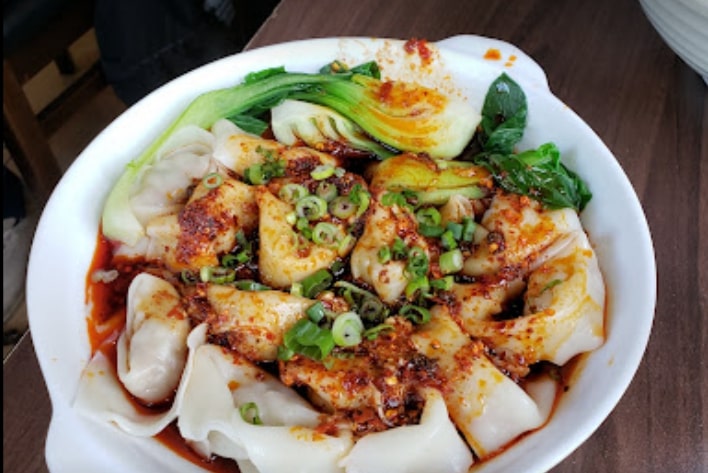 We didn't expect how filling this dish was so it's best to also order in some tea that can help balance out the spiciness of the dish and cleanse your palate.
These noodle dishes are also best paired with dim sum, and they have many flavors, including pork buns, xiao-long bao, wontons, and chicken dumplings.
Happy Noodle House also has a variety of side dishes, like fried rice and steamed vegetables, to go with its noodles.
Customers can also customize their noodle dishes by choosing their preferred type of noodles and a variety of toppings, including meat, seafood, vegetables, and spices.

7. Arike Restaurant
Arike Restaurant is a modern African restaurant that combines Pacific Northwest ingredients with Nigerian herbs, spices, and flavor combinations.
Their food has distinct flavors that go well together, and the atmosphere of the restaurant shows how warm and welcoming Nigerian culture is.
This restaurant serves Canadian Fusion with West African flavors. We highly recommend you order their crispy and thin flatbread.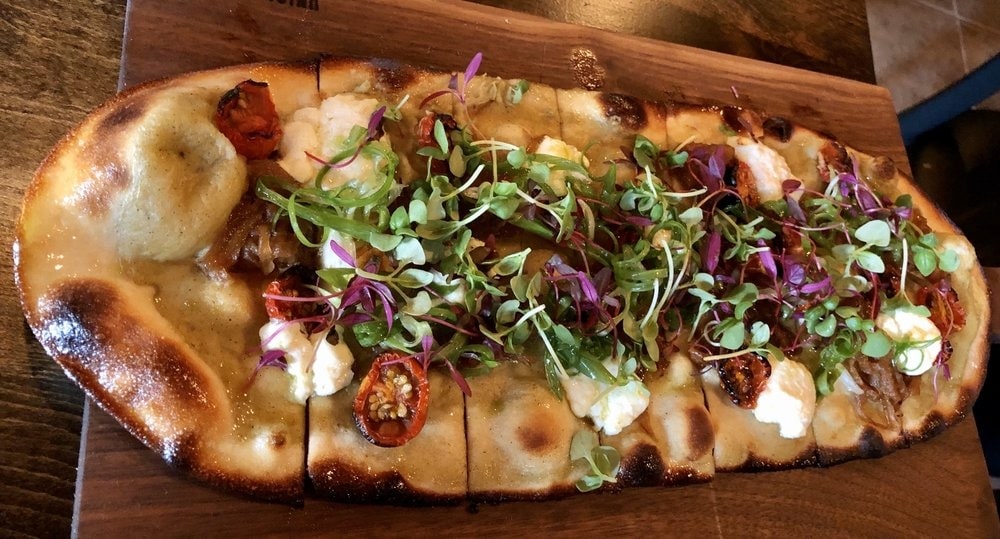 It's topped with fresh veggies with a delicious garlic aioli dip that perfectly complements the flavors of the vegetables.
Another yummy pick is their corn fritters which is our favorite side dish here at Arike restaurant. It's made with fresh corn and has a crispy texture on the outside and a soft inside.
This restaurant also has a changing tasting menu that revolves around the ingredients of the season, providing customers with the freshest food possible.

8. KESARI Kitchen
KESARI Kitchen is an Indian restaurant that serves traditional dishes like Chandni Chowk Goat Masala, Gosht Sagwala, and Tandoori meals.
The restaurant also serves dishes from different parts of India, like Keralan Fish Curry and Chettinad Lamb Biriyani. This gives customers a chance to try a variety of flavors from all over the subcontinent.
Although what captured our taste was the "Kesari Paneer Tikka", that has saffron drenched paneer cooked in tandoor. This meal is best paired with a mint chutney and a side of naan bread to soak up all the delicious flavors.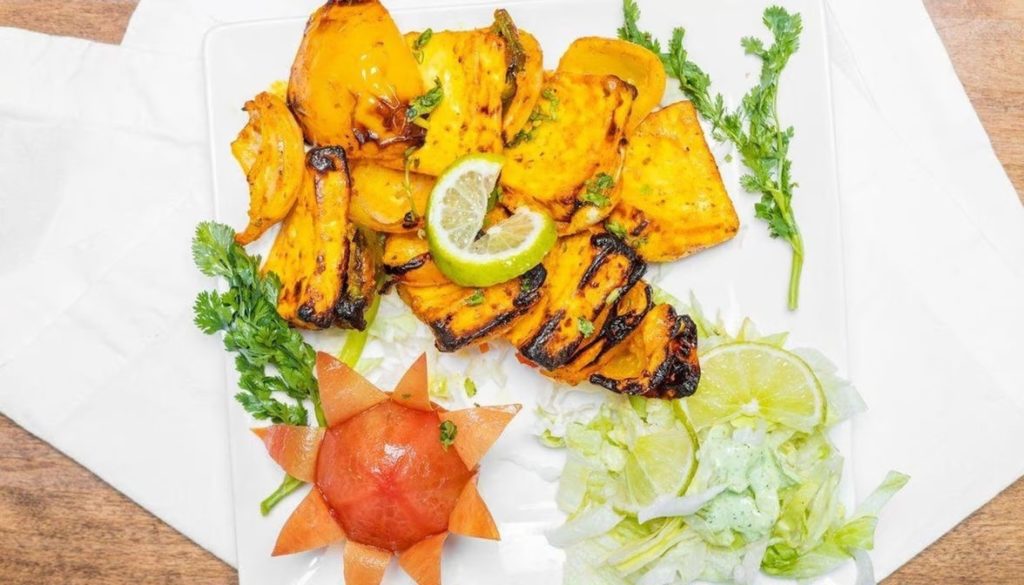 If you're looking for something different, this restaurant also offers Chinese dishes with Indian twists, such as chili paneer, chicken with Indian-style Chinese sauce, and egg chowmein.
The interior of KESARI Kitchen is both spacious and cozy, making it a great place to enjoy a meal with friends or family.

9. La Belle Patate
La Belle Patate provides authentic Québécois cuisine and opened in 2009. They have served thousands of prisoners since then. This restaurant offers over 38 different types of poutine, including fries, curds, and gravy.
These poutines can be made with chicken, pork, ground beef, and many more ingredients. But nothing beats their smoked meat poutine!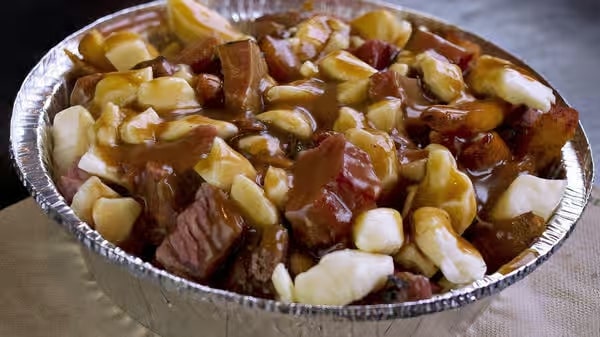 It's topped with Montreal Smoked Meat, which is a signature dish of the city and is made by curing and smoking beef brisket with spices. The combination of cheese curds, gravy, and the flavorful smoked meat makes it a must-try dish.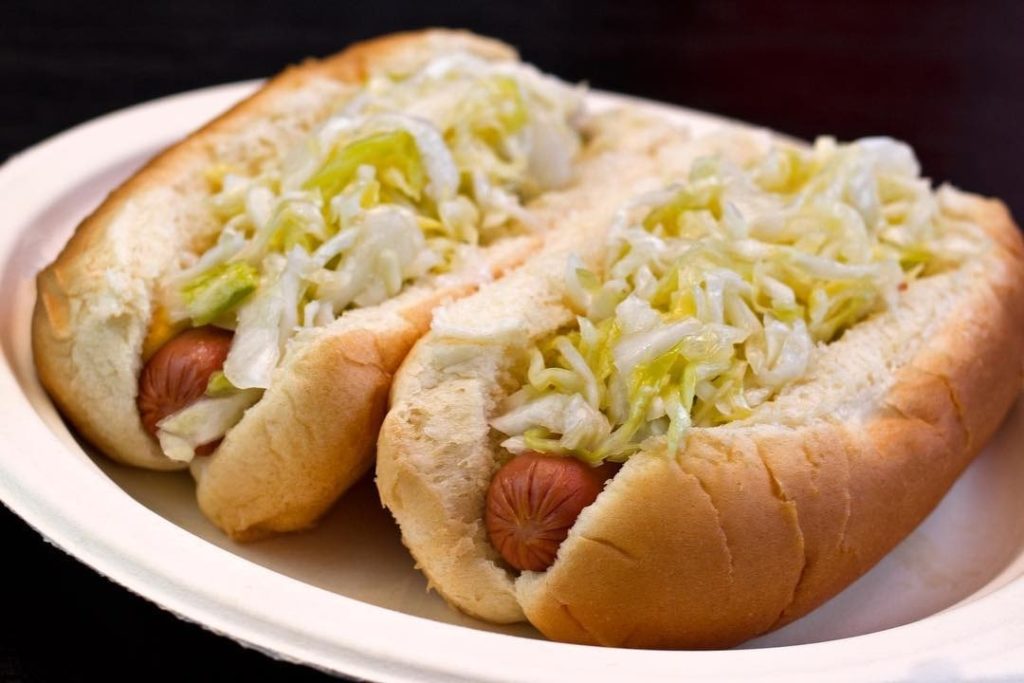 You absolutely also must order one of their steamy dogs. With all the traditional fixings (mustard, relish, onions, and coleslaw) and a soft bun, this dish is sure to fill your empty stomach.
Additionally, La Belle Patate offers vegetarian and vegan options for those who don't eat meat. Apart from that, they also have steamies and Montreal smoked meat.

10. Kinkura Sushi + Sake
Kinkura Sushi + Sake is a Japanese restaurant that provides authentic Japanese dining in a modern setting.
This restaurant serves traditional Japanese dishes such as sushi and sashimi made from the finest ingredients. They also have a large selection of sake and other drinks.
But nothing beats a cold Sapporo as it's the perfect accompaniment to their delicious sashimi, nigiri, and other Japanese dishes.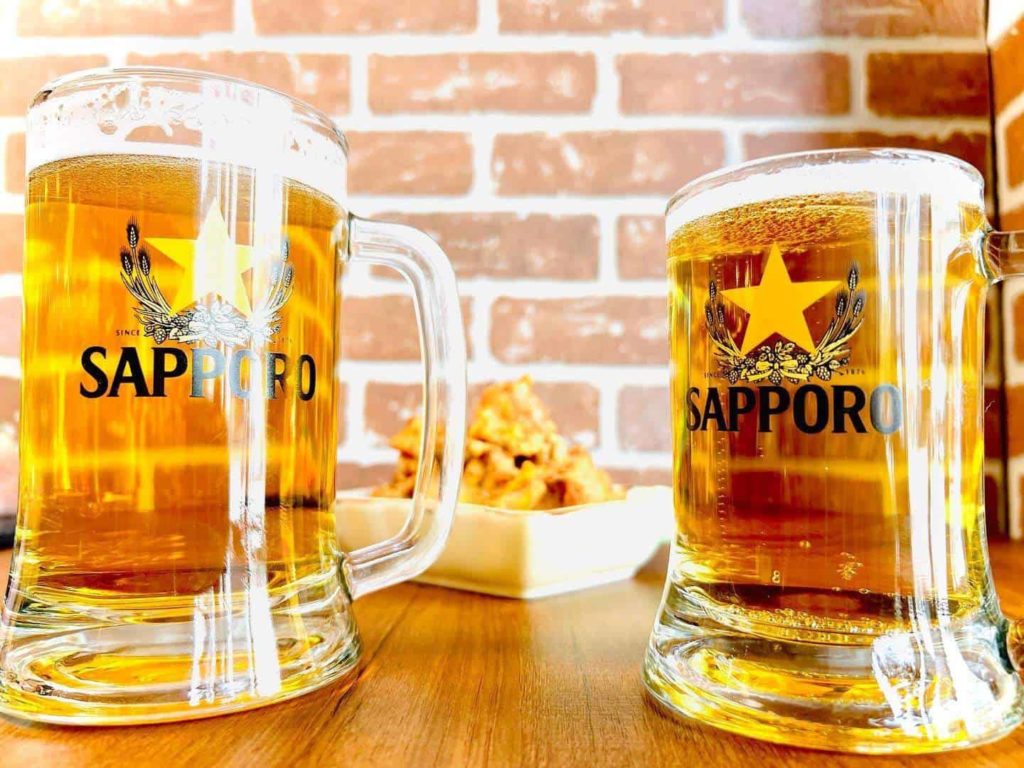 While we recommend everything on the menu, our top pick is the salmon nigiri. The salmon's unparalleled freshness makes it practically melt in your mouth.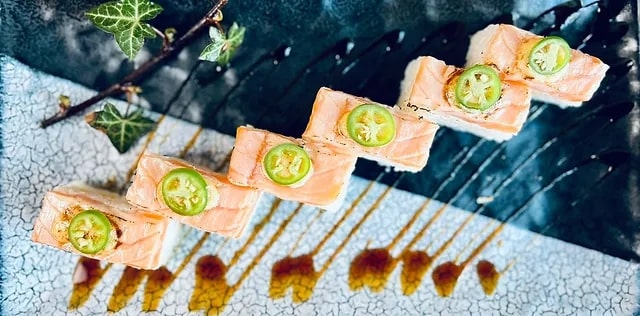 Customers can also enjoy a wide variety of famous rolls made from salmon, ebi tempura, tuna, and many more. In addition, Kinkura Sushi + Sake offers various sushi sets to cater to any size party.
They also have a custom-made sushi bar with beautifully made barstools, so guests can enjoy a unique dining experience while surrounded by brick walls and wood accents.

11. Donair Albasha Express
Donair Albasha Express serves Mediterranean dishes such as falafel, shawarma, hummus, and tzatziki. These dishes are made to order and are typically served with pita bread or in a wrap, making them ideal for on-the-go meals.
Each plate includes a main course, salad, pita bread, and homemade hummus. Their pita wraps, on the other hand, are made with fresh ingredients such as lettuce, tomatoes, onions, and their own hummus and tahini sauce.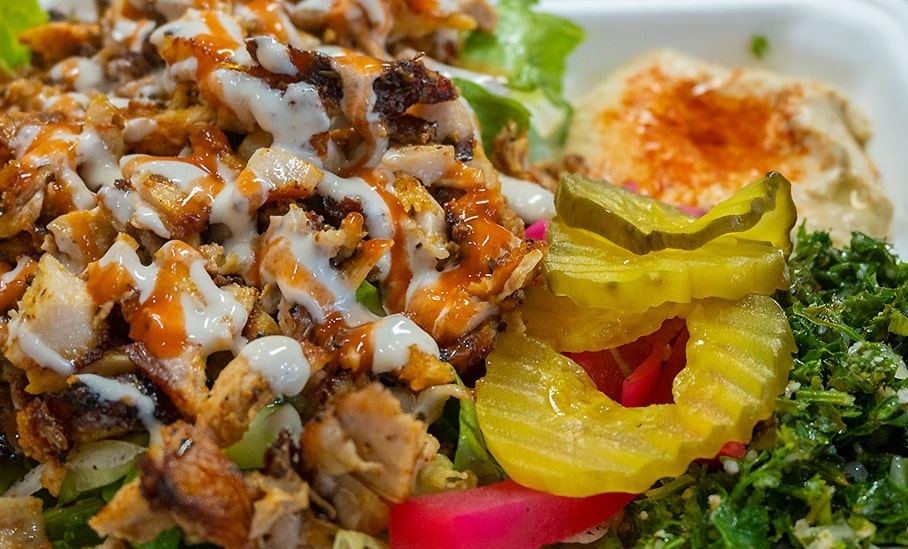 We recommend you get their signature made-to-order falafels that are served with hummus, tabouleh salad, garden salad and pita bread. It has a savory and grainy taste, with a hint of various spices like cumin, coriander, and parsley.
This dish is best paired with samosa, which is a popular Indian snack that complements the flavors of the dish perfectly. You can also order sides such as falafel, lentil soup, dolmathes, and many others.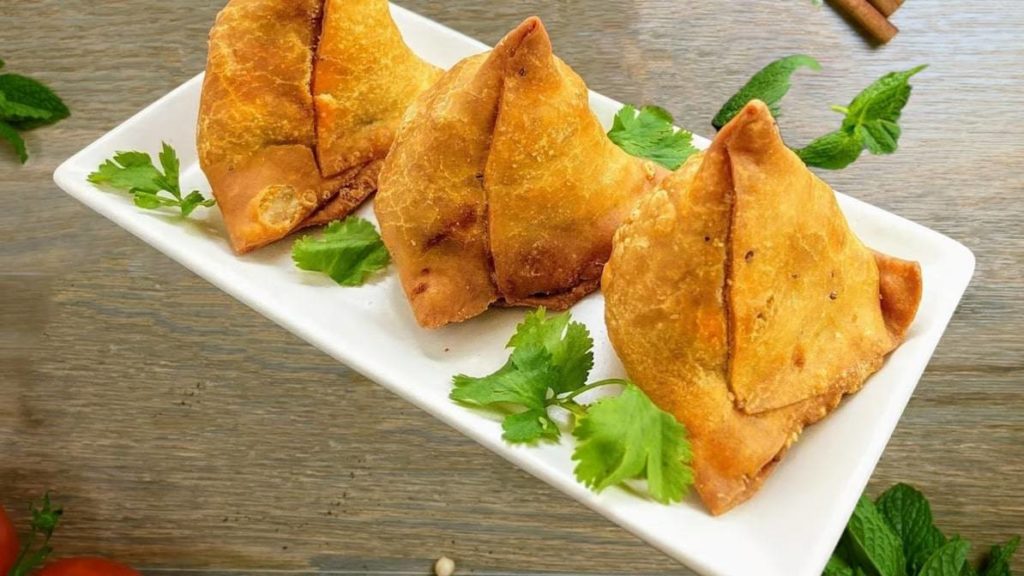 Donair Albasha Express is a great place to try this dish and samosas as they serve authentic Indian cuisine that's sure to satisfy your taste buds.

12. HaLove Foods
HaLove Foods is an all-Halal restaurant in Vancouver that serves a variety of delicious and healthy meals and can accommodate keto, paleo, gluten-free, and vegan customers' special food requests.
While you're here, we think you should try out the Monster Burger. This is one of the most famous food items on their menu and it's made with melted mozzarella, cheddar, veggies, and housemade choices.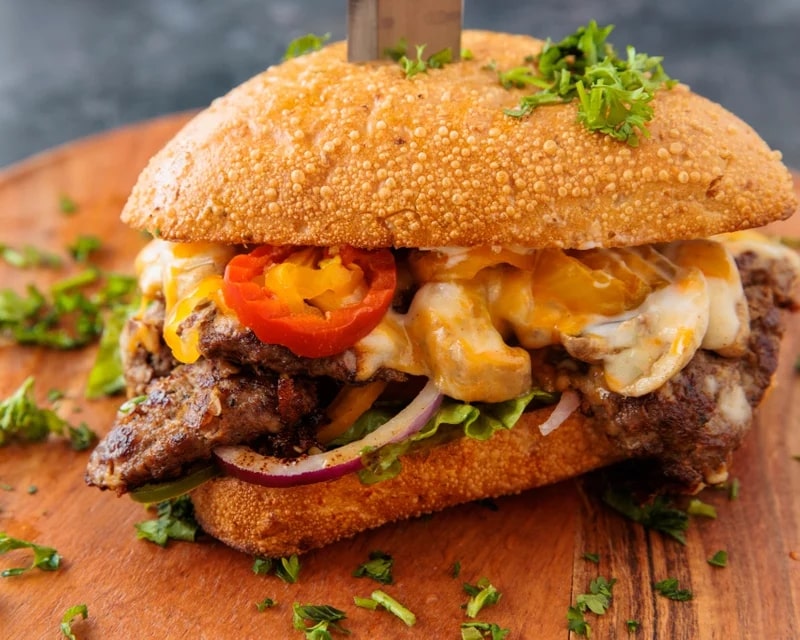 It tastes sweet, sour, and savory and the mozzarella and cheddar cheese blend perfectly to create a creamy and gooey texture.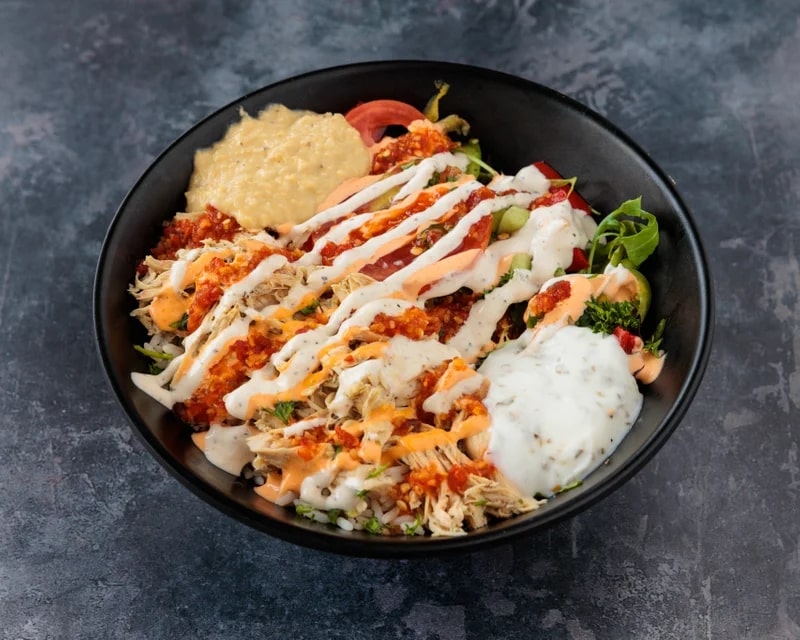 For those on a keto diet, we got you covered as we also sampled some of their keto dishes and we came to a conclusion that you should get the Keto Platter.
Their Keto Platter includes a variety of dishes such as almond flour bread, zucchini noodles, and cauliflower rice.
They also have an extensive menu featuring various appetizers, main entrees, and desserts for breakfast, lunch, and dinner. The restaurant also offers catering services for up to 1,000 guests, which include an array of selections that can be tailored to any event.
HaLove Foods can also accept orders for custom wedding cakes that suit your diet and taste preferences.

13. Chancho Tortilleria
Chancho Tortilleria serves authentic, homemade tortilleria and taqueria on Davie Street. The restaurant features classic Mexican standards such as veggie and meat tacos, tortillas, and housemade chips.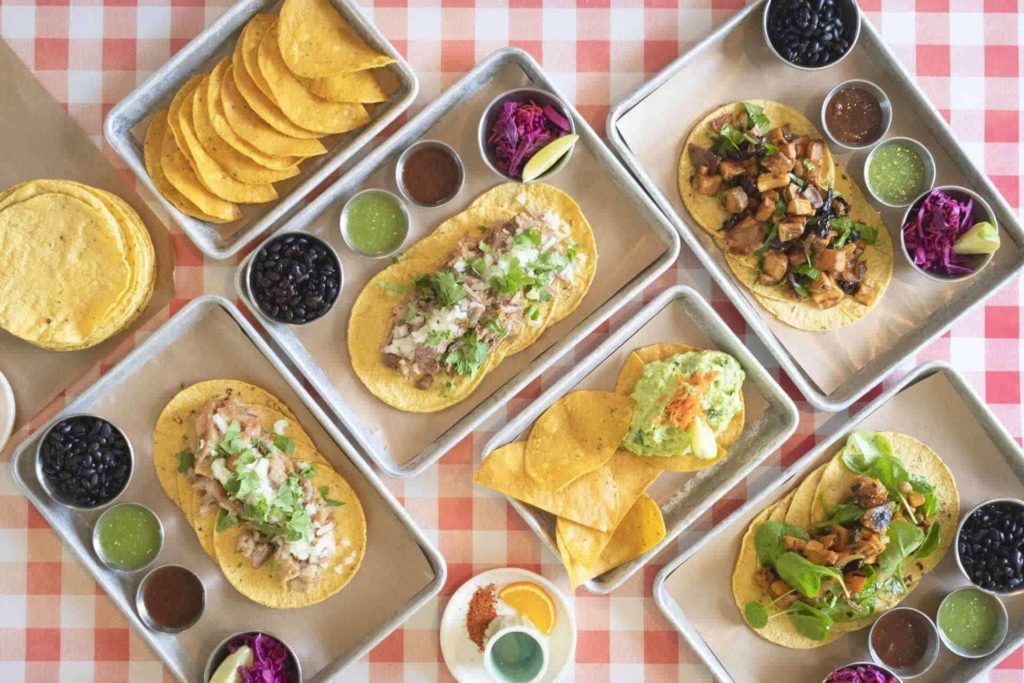 This restaurant sources non-GMO corn from small Mexican farms, which means it's chemical-free and 20 times higher in nutrition, energy, and protein than GMO corn.
Our favorite on their menu is the "Campechano", which is served with pickled red cabbage, whole pinto beans, salsas, and lime. This tortilla is made with freshly made chancho, making it the perfect vessel for all of the delicious fillings.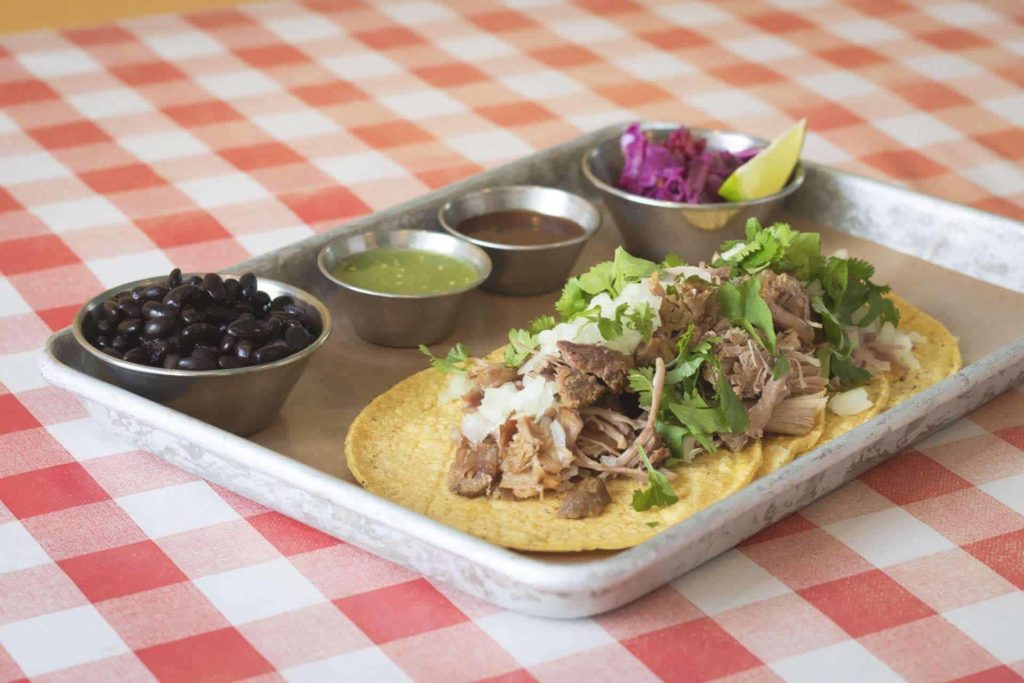 Aside from that, they can also accommodate a variety of diets, including gluten-free, low-carb, vegan, and those with peanut and shellfish allergies.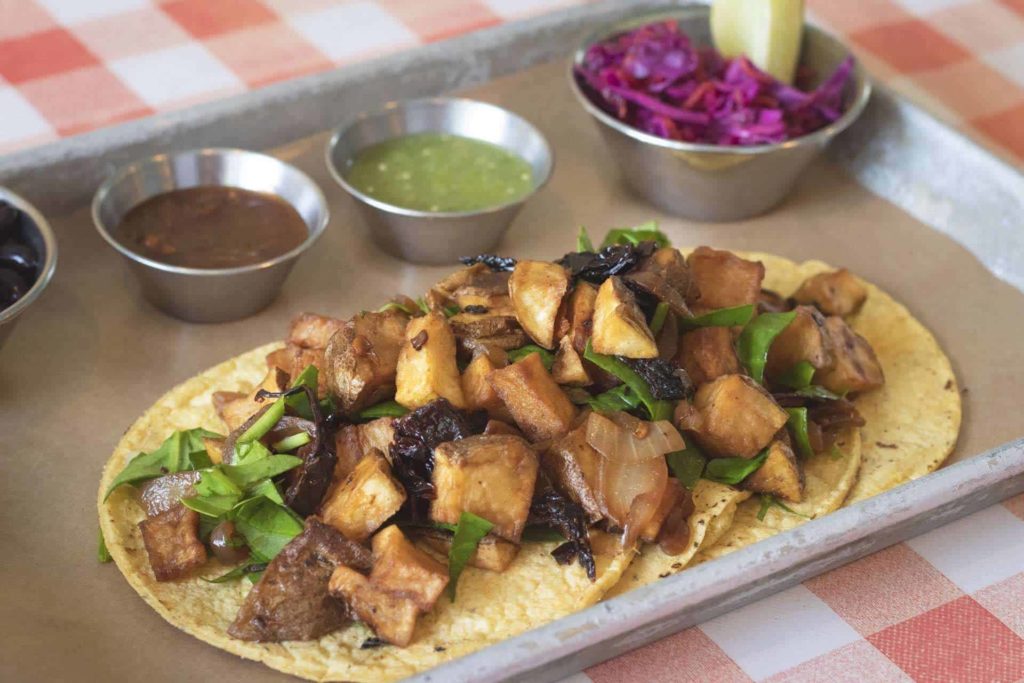 Speaking of which, we have something for the vegetarians out there. Our top vegetarian pick is their potato tacos,made with crispy fried potatoes and fresh veggies. They're a flavorful option for anyone looking for a meatless meal.

14. Craffles
Craffles is a locally owned restaurant that provides all-day breakfast meals in a cozy and modern space with striped tile floors, plenty of natural lighting, and wooden tables.
It's the perfect spot to enjoy a freshly brewed cup of coffee, savory breakfast favorites like omelets and pancakes, and sweet treats such as waffles or crepes.
Speaking of crepes, for those who prefer a sweet breakfast, we recommend your order the classic crepe, bathed in maple syrup and topped with a vanilla ice cream scoop.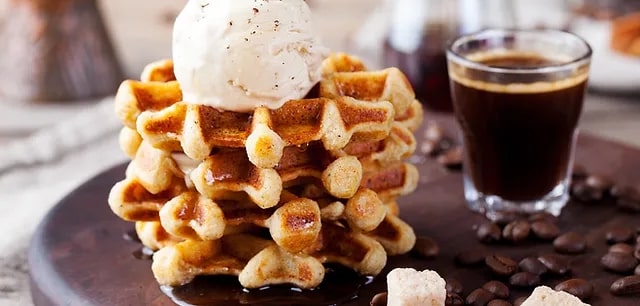 It's no secret that this is best paired with a cup of coffee and we highly recommend you get the "Craffles Drip Coffee" with your crepe as you're entitled to unlimited refill when you order for dine-in.
They also have a large selection of Acai bowls made with fresh fruits and nuts, to which you can add a variety of ingredients such as condensed milk, granola, and a variety of other fruits and chocolates.

15. Rorimomo Restaurant
Rorimomo Restaurant serves Korean cuisine and Japanese dishes. Rorimomo Restaurant serves a wide range of authentic Korean and Japanese cuisine, including traditional favorites such as kimchi jjigae, mandu, pork cutlets, and ramen.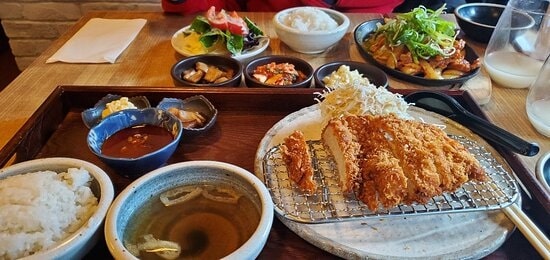 If you want a rich and strong soup, we don't think there's a better Korean dish to try than Kimchi Jjigae. This kimchi soup is packed with pork belly, tofu, and green onions in a hot pot, making it an ideal dish during cold days.
This dish is served with steamed rice and extra kimchi and is best consumed with Korean Soju. Soju is an alcoholic drink made from rice, wheat, or barley that has a smooth taste and is often compared to vodka or sake.
In addition, they also have Japanese draft beers such as a Sapporo pint, Asahi, and a wide variety of non-alcoholic drinks such as smoothies, fruit juices, and soft drinks.

16. Breka Bakery & Café
Breka Bakery & Café, founded in 2006, took over a German bakery while remaining true to their roots and expanding their offerings.
Their "Bienenstich," a traditional German dessert cake, is still made according to the original recipes, which we highly recommend.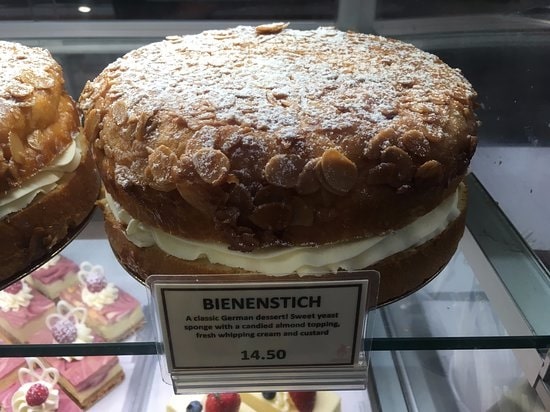 One bite off the Bienenstich has a nutty and sweet taste with vanilla and honey. It's a great dessert choice, and it's often topped with caramelized almonds, which add a delicious crunch to it.
Their Red Velvet cake is also a dessert worth ordering. It has cream cheese frosting, a moist and fluffy cake layer and pairs well with tea.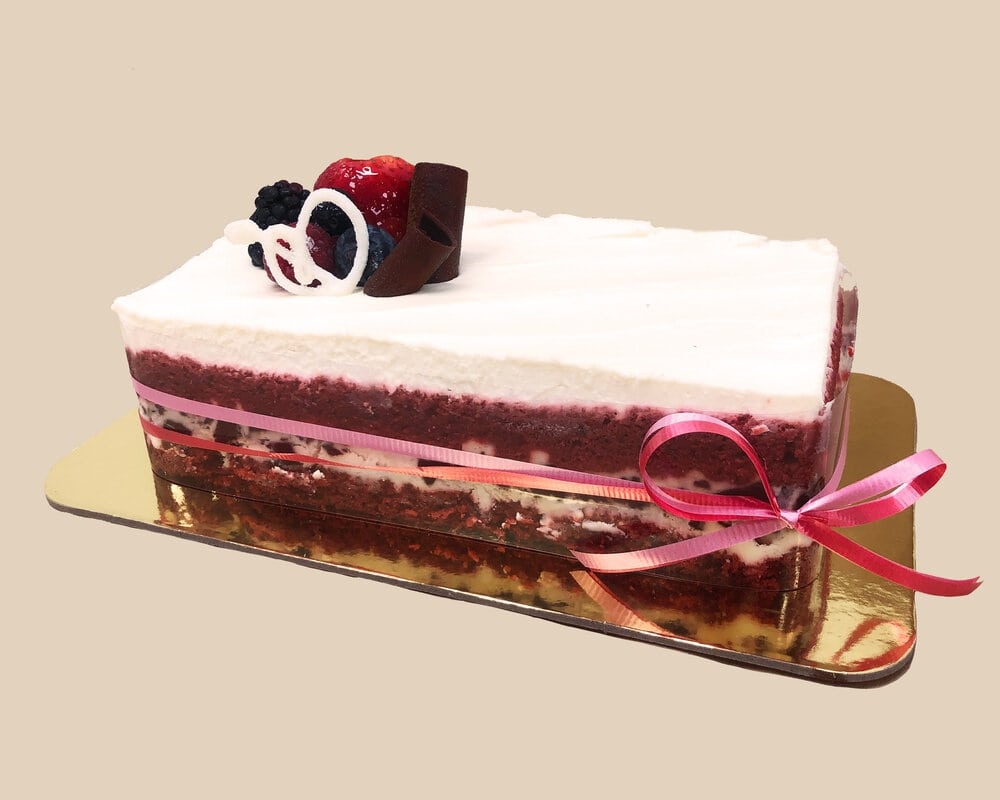 This is one of Vancouver's most well-known bakeries and cafes, with seven locations open 24 hours a day, seven days a week.
Aside from that, they provide catering for all of your gatherings and celebrations, serving to-go coffee and personalized platters.

17. Fit Camp Foods
Fit Camp Foods is your go-to place for ready-to-eat healthy meals that make eating healthily easy and convenient.
The meals are made from natural and organic ingredients and are nutritionally balanced to provide all the necessary nutrients for a healthy lifestyle. But perhaps our favorite would be their "Lean Entree with Sweet & Spicy Turkey Meatballs".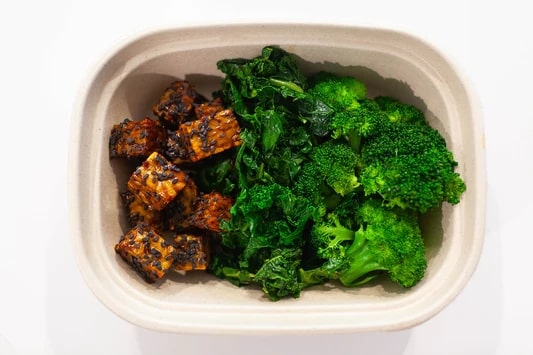 This dish is not only delicious, but the equal combination of lean protein and flavorful spices make it a guilt-free option for those looking to maintain a healthy diet without sacrificing taste.
Customers can also customize their meals by selecting from a variety of options such as plant-based proteins, organic rice, and side vegetables.
These dishes go well with their healthy smoothies, which include blueberry oatmeal, root berry, mango, and many others.
Fit Camp Foods also has healthy cookies for those with a sweet tooth, such as flourless cookies and vegan donuts.

18. Perfecto Cafe & Bakery
Perfecto Cafe & Bakery is a family-owned and operated coffee and gelato shop on Davie Street that serves coffee, fresh baked goods, sandwiches, and gelato.
This restaurant is tastefully decorated with wooden accents, floor-to-ceiling windows, and onyx-lit countertops, giving the place an elegant feel, and the location is amazing, right across from Yaletown Park.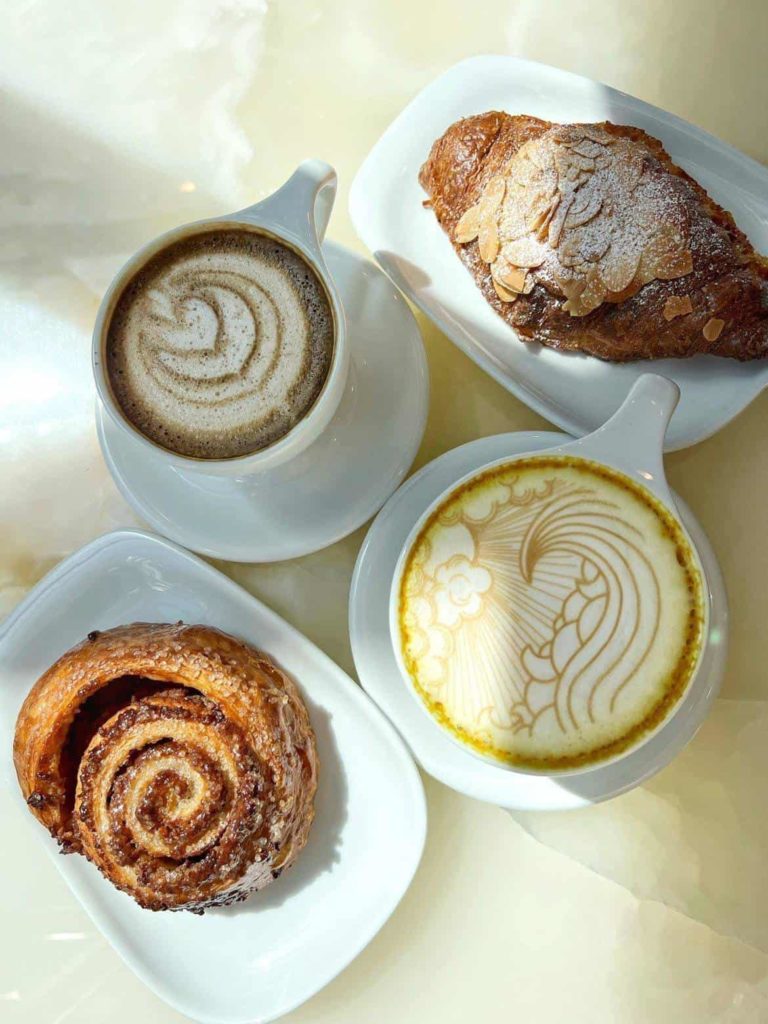 Their "Prosciutto with Brie Cheese and Figs" is what we recommend because it's a perfect blend of sweet and savory flavors, and it's also seasoned with various spices and herbs, giving it an extra fragrant flavor.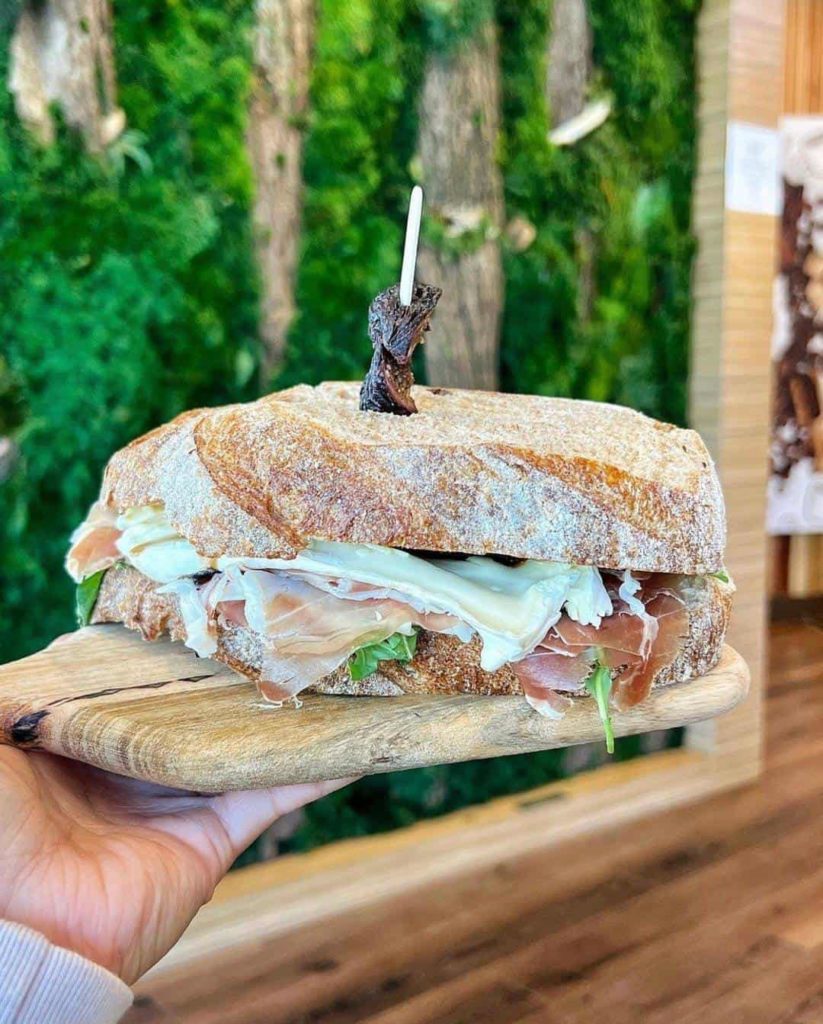 This coffee shop also gives its customers the opportunity to make their own coffee art using its state-of-the-art espresso machines, allowing them to craft their own unique cups of coffee.

19. Banana Leaf
Banana Leaf serves Malaysian cuisine, which is inspired by Indonesia, India, Thailand, and China.
This fusion of flavors and cultures is evident in the vast array of dishes offered on the menu, from creamy Rendang beef to sambal green beans to spicy satay.
We think you should order their Singapore laksa, although this can be a teeny bit spicy, it's more sweet and savory and it gives you a chance to get a taste of this famous Singaporean dish.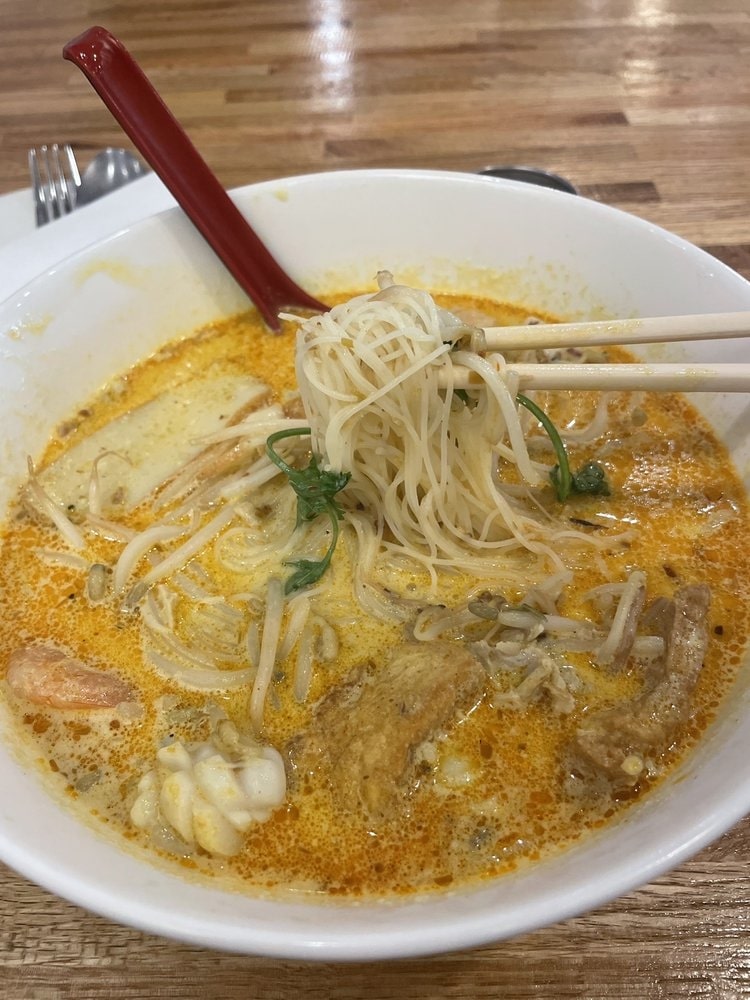 This dish is best paired with the Banana Leaf Rainforest Lager because its light and crisp flavor complements the bold flavors of the chili crab.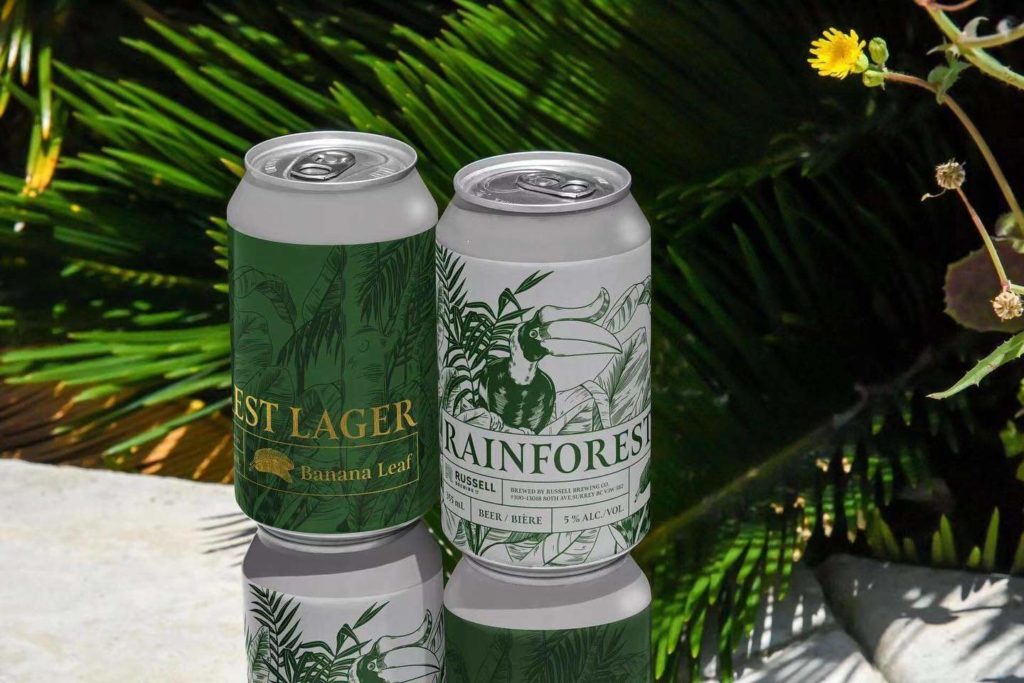 This restaurant has over five stores in Vancouver and continues to be a go-to destination for both locals and tourists alike who want to experience a unique, flavorful, and exciting range of Malaysian dishes.

20. Kadoya Japanese Restaurant
Kadoya Japanese Restaurant on Davie Street offers a diverse menu of traditional and fusion Japanese cuisine.
Their decor is based on the Japanese style, with wooden furniture, bamboo accents, and beautiful lanterns hanging from the ceiling.
Sushi pizza, which combines the classic Italian dish with the flavors of sushi, such as salmon, tuna, and avocado, is one of their specialties. We highly recommend you order this as it's quite an experience.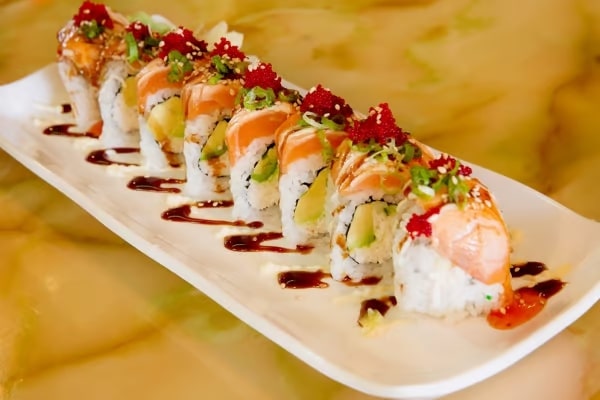 They took a classic and well-loved dish and made it their own by incorporating tasty Japanese ingredients, which took us by surprise as it tasted absolutely delicious and unique.
People also like the chirashi don bowl, the udon noodles, and the different kinds of tempura and nigiri that Kadoya serves.
---
That concludes our list of the best restaurants in Vancouver's Davie Street. We hope that this list gives you some ideas of the great food options available on Davie Street and that you have a great time sampling all the delicious cuisine.
If you're up for it, here are a few related articles you may want to check out if you'd like to try out other cuisines available in the city: