Best Dim Sum Shops in Chinatown Vancouver
The first time we were introduced to dim sum, it felt like a gate had opened and we'd discovered a whole new world of flavors. I mean, this can be eaten anytime of the day, and it can be filled with almost anything!
Whether you're a seasoned dim sum connoisseur or a newbie to this Chinese delight, we've got you covered. Prepare to indulge in some tasty dishes that will have you exclaiming "yum yum dim-sum"!
What Is Dim Sum?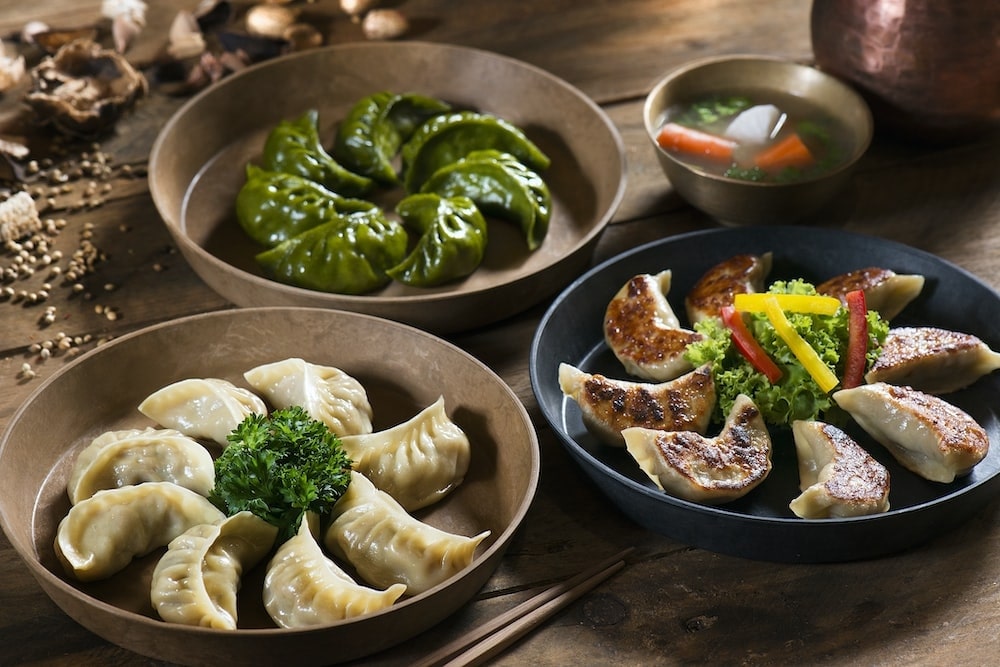 Dim sum, which translates to "touch the heart" in Cantonese, is a bite-sized Chinese food, served in steamer baskets or small plates. It's a traditional Chinese meal made up of small plates of dumplings and are filled with a wide variety of flavors.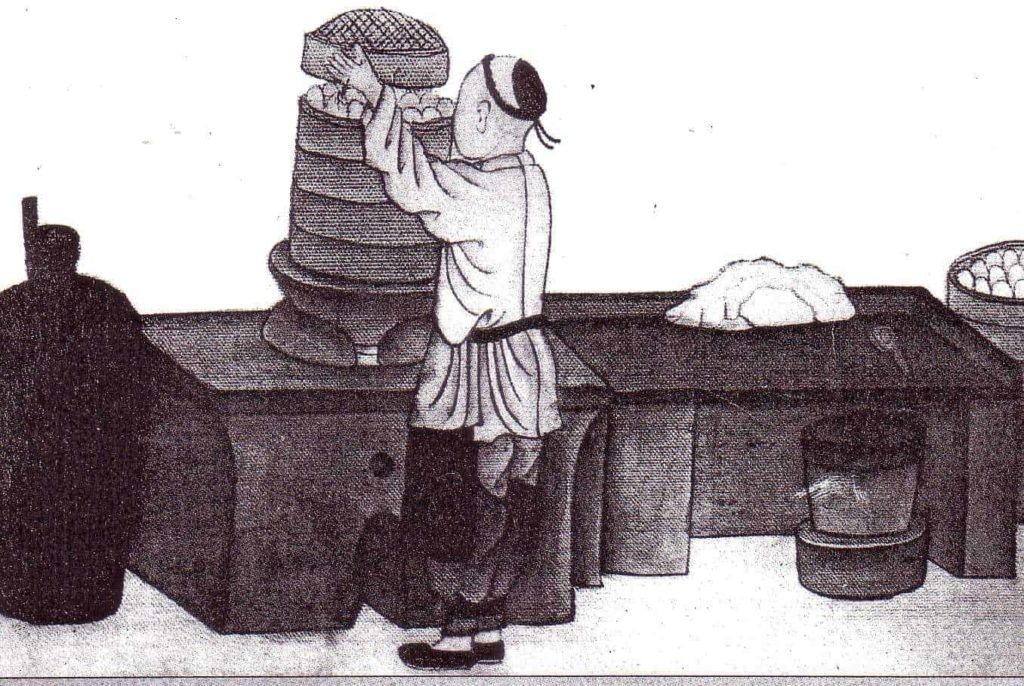 Dim sum has a fascinating history as it originated in the teahouses of ancient China, where travelers passing through the Silk Road needed to find places to rest. These teahouses served dim sum to pair with their tea, and that's when it took off!
It's distinguished by its wide range of ingredients, which can include anything from meat (pork, shrimp, chicken, etc.) to vegetarian options (vegetables, tofu, rice) and is served by almost all Chinese restaurants.
Now that we know dim sum's humble origins, let's take a look at our top recommendations in Chinatown!
Vancouver's finest Dim Sum in Chinatown
1. Bao Bei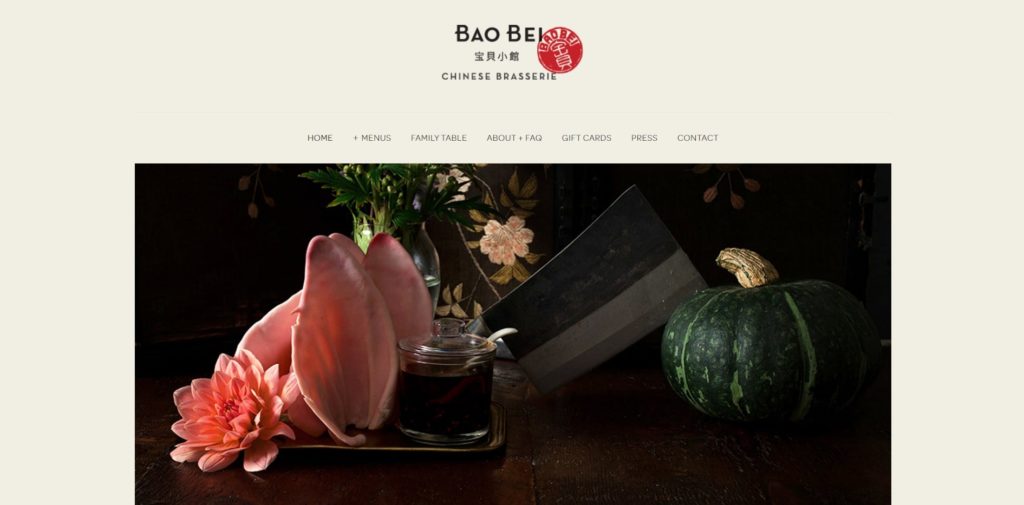 RATES
CAD 8.5 - 36
WEBSITE
https://www.bao-bei.ca/
ADDRESS
163 Keefer St, Vancouver, BC V6A 1X4, Canada
CONTACT DETAILS
Phone: +1 604-688-0876
SOCIAL MEDIA
Facebook
OPERATING HOURS
Wednesday - Thursday: 05:30 PM - 10:00 PM

Friday - Saturday: 05:30 PM - 11:30 PM

Sunday: 05:30 PM - 10:00 PM
Bao Bei takes a modern approach to Chinese cooking by incorporating recipes from Taiwan and Shanghai with global flavors. They serve food on small plates to give diners the opportunity to taste a little bit of everything on their menu.
We had a bit of trouble deciding what to order because we wanted to try everything. Their servers were more than happy to give some recommendations, and we narrowed down our favorites to three items.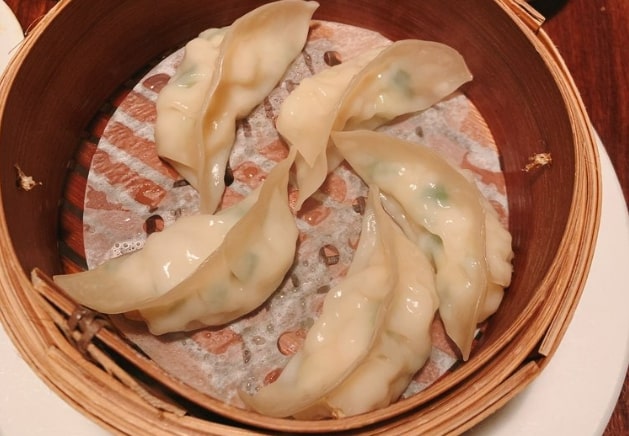 The dim sum we ordered had a variety of ingredients, such as pork, vegetables, and seafood, and they were delicious and chewy. We dipped it in their soy sauce, and it added a nice savory flavor.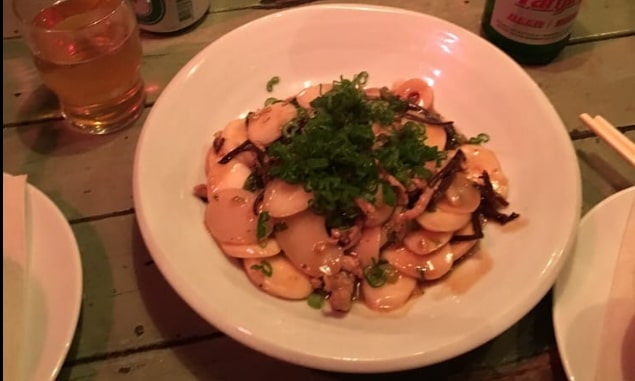 Our next recommendation is the savory rice cakes made with stir fried pork, salted mustard greens, wood ear mushrooms, and preserved bamboo shoots.
Make sure to order a side of sunnyside egg and omelet with this dish, as it adds a creamy texture and richness to the rice cakes.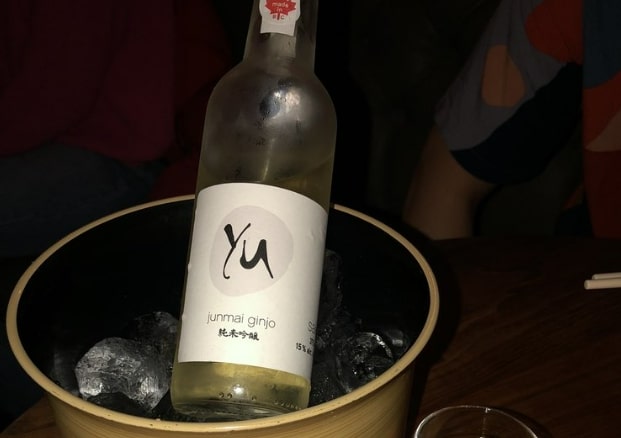 We had no room for dessert because we were so full so we decided to order Japanese sake. We washed it all down with a bottle of Junmai Ginjo, which has a fruity and refreshing taste and it's very smooth to drink.

2. Jade Dynasty Restaurant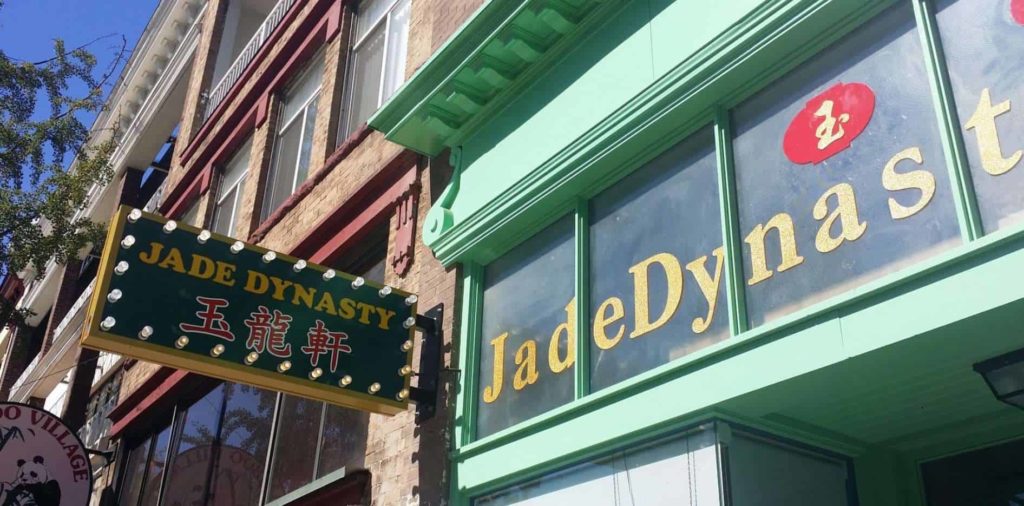 | | |
| --- | --- |
| RATES | CAD 3.95 - 12 |
| WEBSITE | https://www.jadedynasty.ca/ |
| ADDRESS | 137 E Pender St, Vancouver, BC V6A 1T6, Canada |
| CONTACT DETAILS | Phone: +1 604-683-8816 |
| SOCIAL MEDIA | Facebook |
| OPERATING HOURS | Wednesday - Monday - 09:00 AM - 09:00 PM |
The Jade Dynasty Restaurant serves dim sum all day, and it's impossible to miss them! They have a noticeable green exterior and a big sign up front with neon lights.
Once we went inside, it felt like we were back in the 1970s, as the restaurant's decor was vintage, with Chinese lanterns and wall art. We were given tea the moment we sat down, and we ordered the Har Gow, which we highly recommend.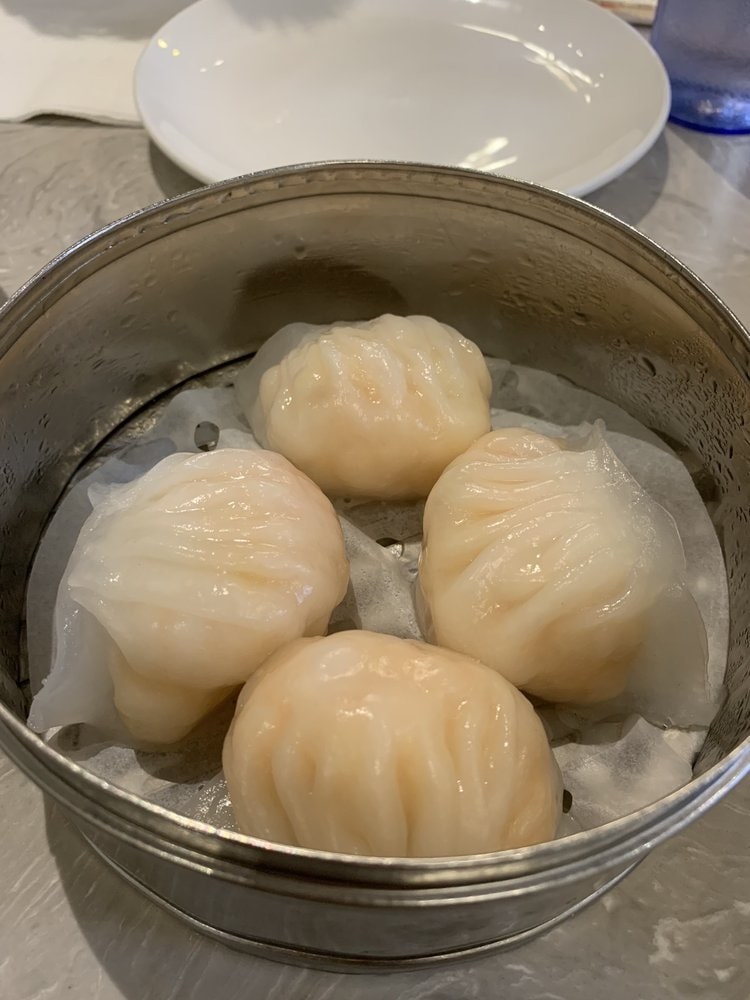 This dim sum was delicious, and we couldn't resist ordering more than we could eat. Besides the fact that it's chewy, it's also sweet with a slight crunch from the shrimp.
The dumplings were definitely the highlight of our meal, but we also enjoyed the deep fried tofu.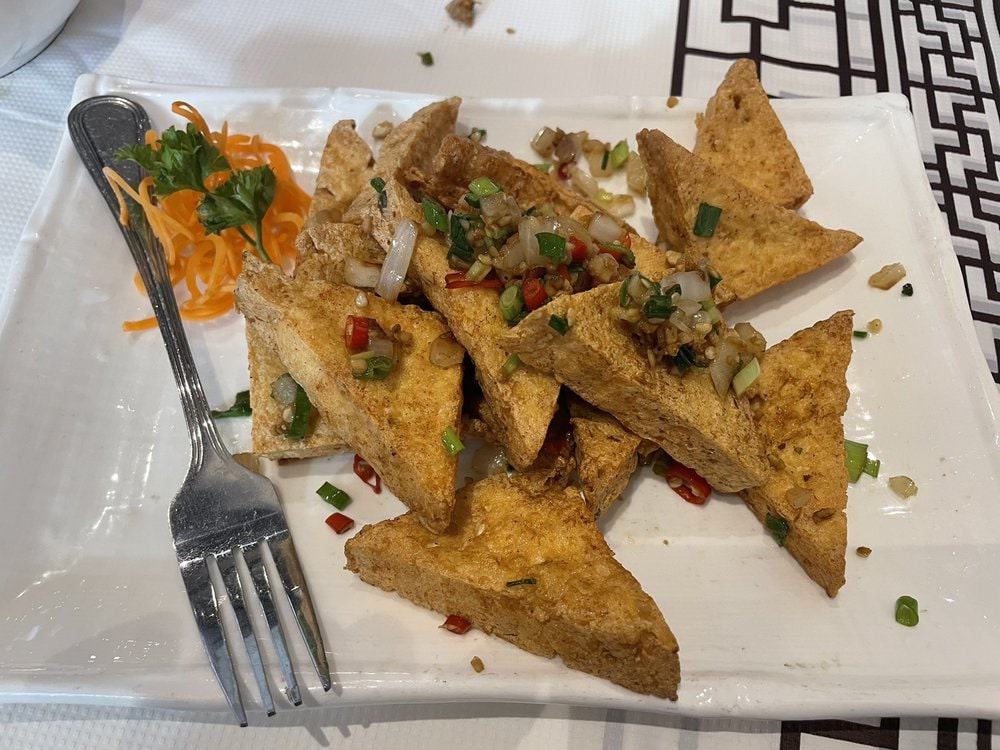 It was crispy and tasty, as it was well-seasoned and paired nicely with the dipping sauce provided.

3. Kam Wai Dim Sum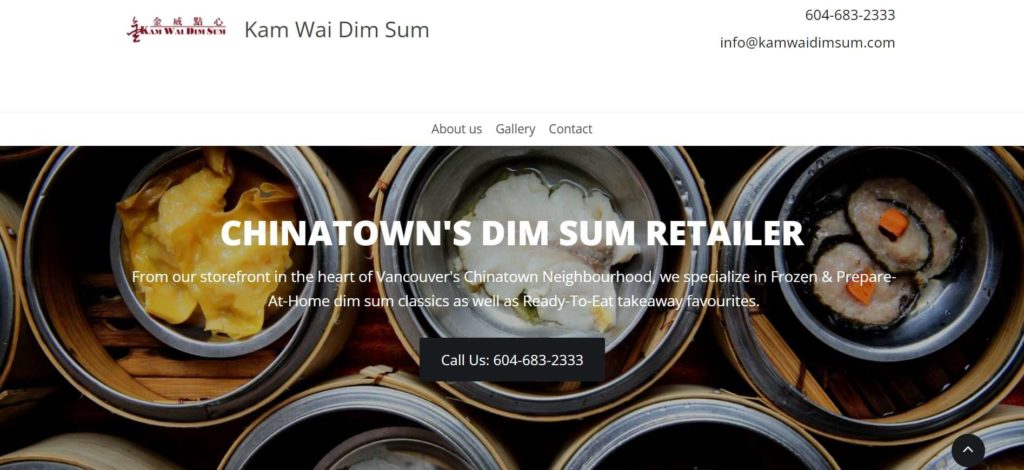 | | |
| --- | --- |
| RATES | CAD 4 -55 |
| WEBSITE | https://www.kamwaidimsum.ca/ |
| ADDRESS | 249 E Pender St, Vancouver, BC V6A 1T8, Canada |
| CONTACT DETAILS | Phone: +1 604-683-2333 |
| SOCIAL MEDIA | Facebook |
| OPERATING HOURS | Monday - Sunday: 09:00 AM - 06:00 PM |
Kam Wai Dim Sum pretty much has every type of dim sum, but we noticed that they only have a few tables for dine-in. So it made sense why they were pretty popular for takeout orders.
Thankfully, there were a few available seats when we dropped by, so we ordered right away and sat. We ordered a bunch of things on their menu, such as the shrimp dumplings, tofu skin rolls, and their homemade dim sum.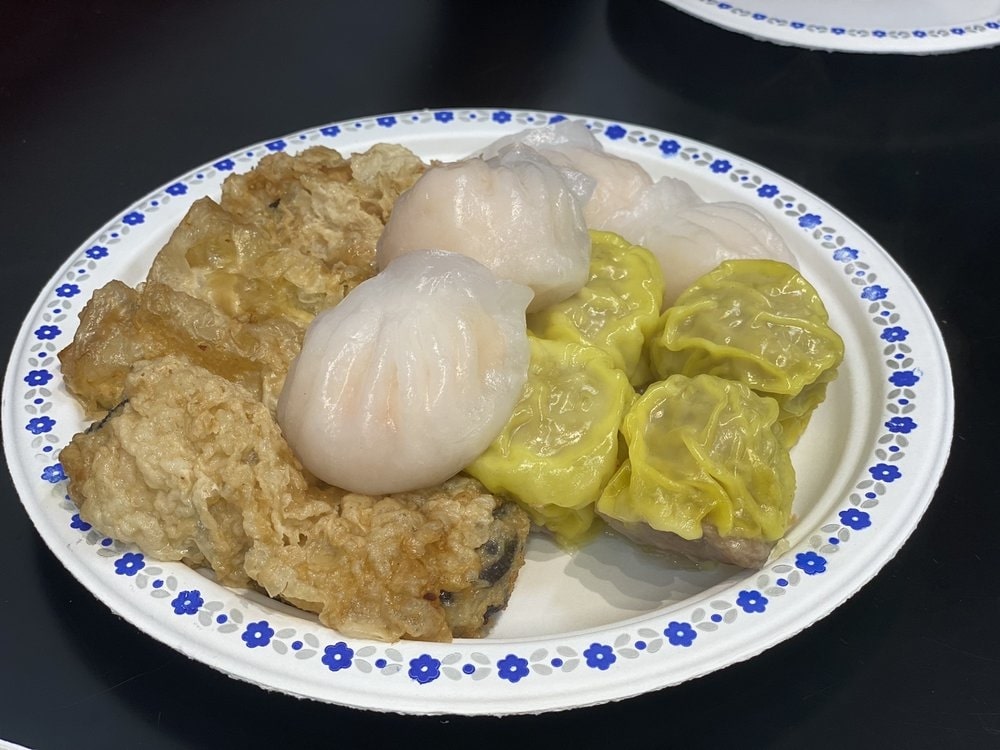 If you're still up for it, we also recommend their turnip cake. It's similar to crispy tofu, but it's best paired with dim sum and tastes a bit bitter but has a unique flavor.

4. RedBeef Noodle Kitchen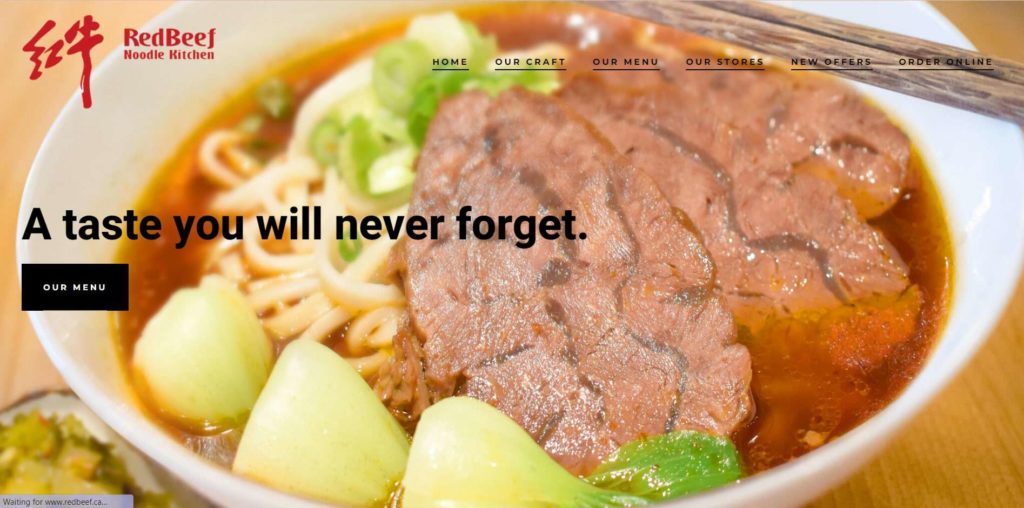 | | |
| --- | --- |
| RATES | CAD 11.55 - 17.95 |
| WEBSITE | https://www.redbeef.ca/ |
| ADDRESS | 1947 W 4th Ave, Vancouver, BC V6J 1M7, Canada |
| CONTACT DETAILS | Phone: +1 604-558-1237 |
| SOCIAL MEDIA | Facebook |
| OPERATING HOURS | Monday - Sunday: 11:00 AM - 09:00 PM |
RedBeef Noodle Kitchen is a Taiwanese restaurant with notably modern decor. We took a seat on their long couch seating, and we have to say that despite the place being full, it didn't feel crowded as our orders came right away.
First, we got the steamed shrimp and pork dumplings, which were a bit undercooked for our liking, but the dipping sauce made up for it.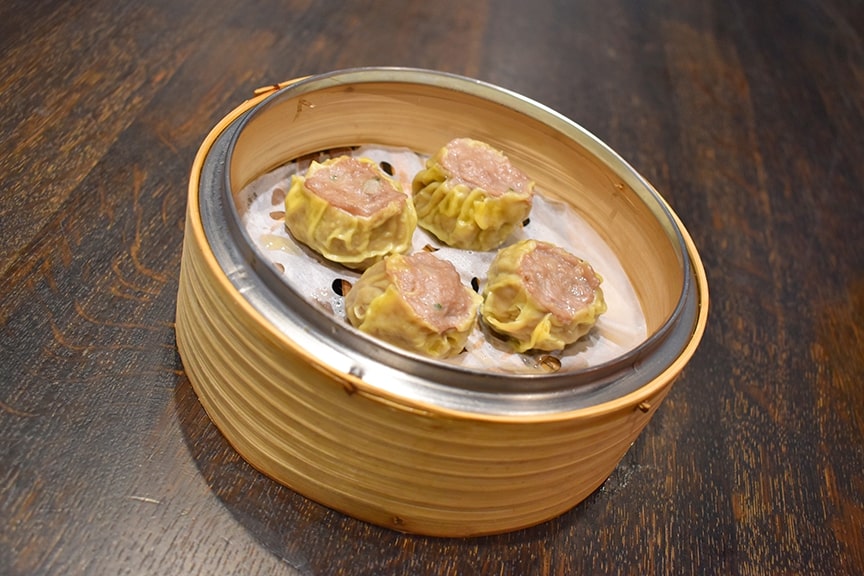 Next, we ordered the steamed creamy custard buns, and we highly recommend them! It tasted like a sweet, savory cloud with a velvety texture.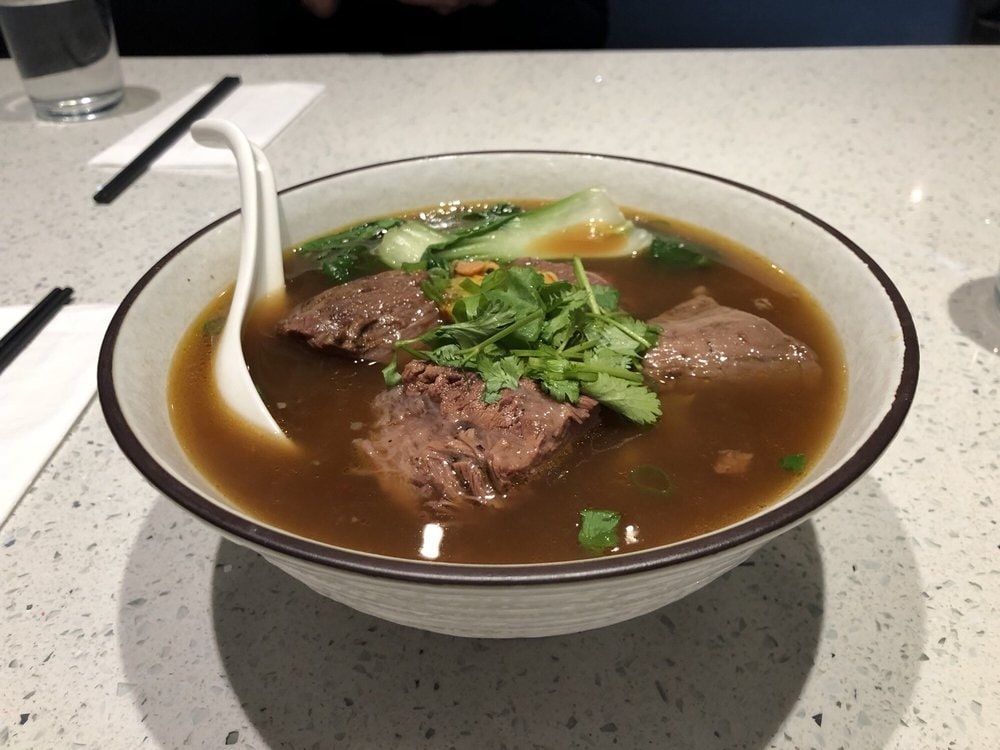 We highly recommend you pair this with the signature beef noodle soup. We dipped their dim sums in this soup and we were surprised that it added a flavor that complemented the dim sums perfectly.

5. Zhao Mah Bakery Ltd.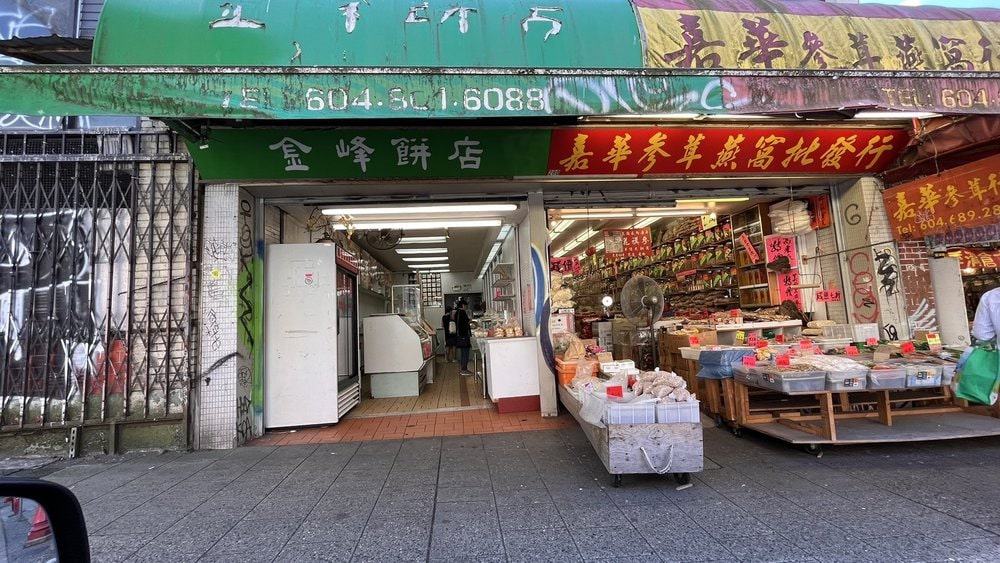 Visiting Zhao Mah Bakery really made us feel like we were in China, as the overall appearance of this establishment screams authenticity.

From the Chinese characters written on their store awnings to the aroma of freshly baked buns, it really felt like we were in the bustling Chinese street markets.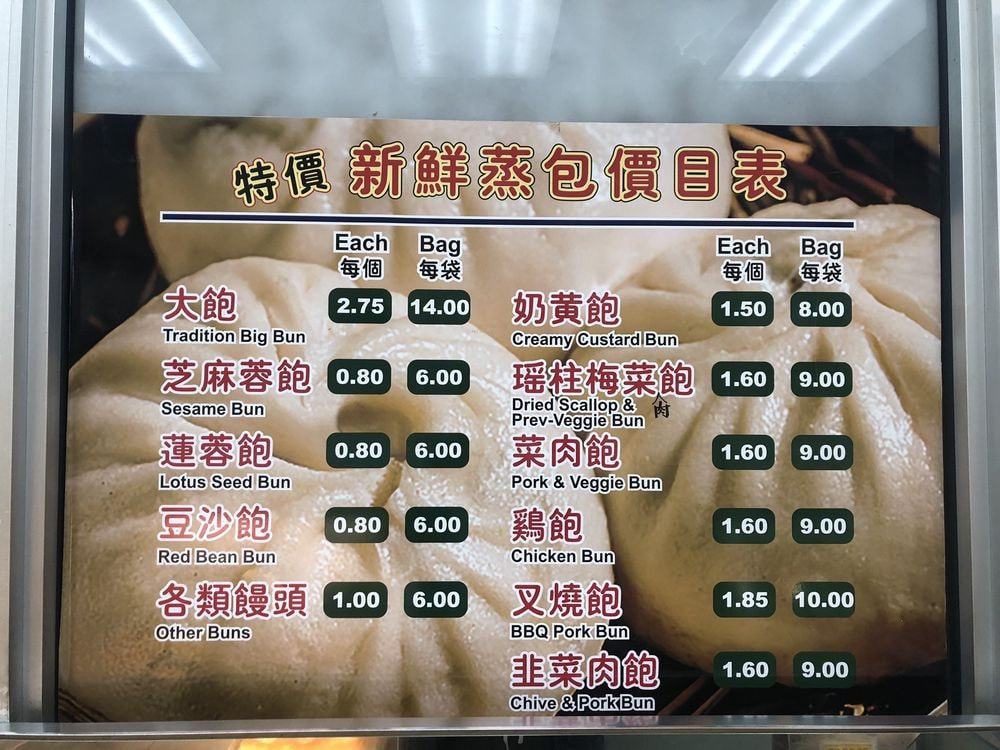 We ordered one of each item on the menu, and while we advise you to do the same, we were particularly surprised by how delicious and chewy their red bun dumplings were.
So much so that we also ordered takeout so we can heat it up when we get home!

6. Floata Seafood Restaurant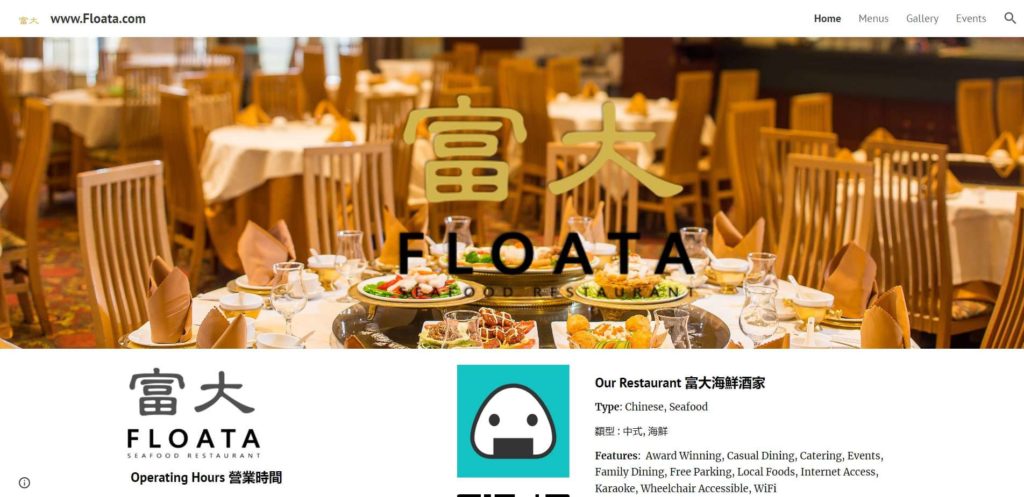 | | |
| --- | --- |
| RATES | CAD 10 - 20 |
| WEBSITE | https://www.floata.com/ |
| ADDRESS | 180 Keefer St, Vancouver, BC V6A 1X4, Canada |
| CONTACT DETAILS | Phone: +1 604-602-0368 |
| SOCIAL MEDIA | Facebook |
| OPERATING HOURS | Monday - Sunday: 09:00 AM - 09:00 PM |
Floata Seafood Restaurant's ambiance felt like a formal buffet setting, so it was a good thing we dressed a little far from casual.
It had carpeted floors, bright chandeliers, white tablecloths, and quite a big dim sum menu that had photos alongside it, which was very helpful.
We opted to get the shrimp paste stuffed in melon, the fish maw and seafood roll, scallops, and the pork siu mai.
The pork siu mai was the standout dish among all the options we tried. It's succulent and the ideal dish for those who are new to Chinese cuisine.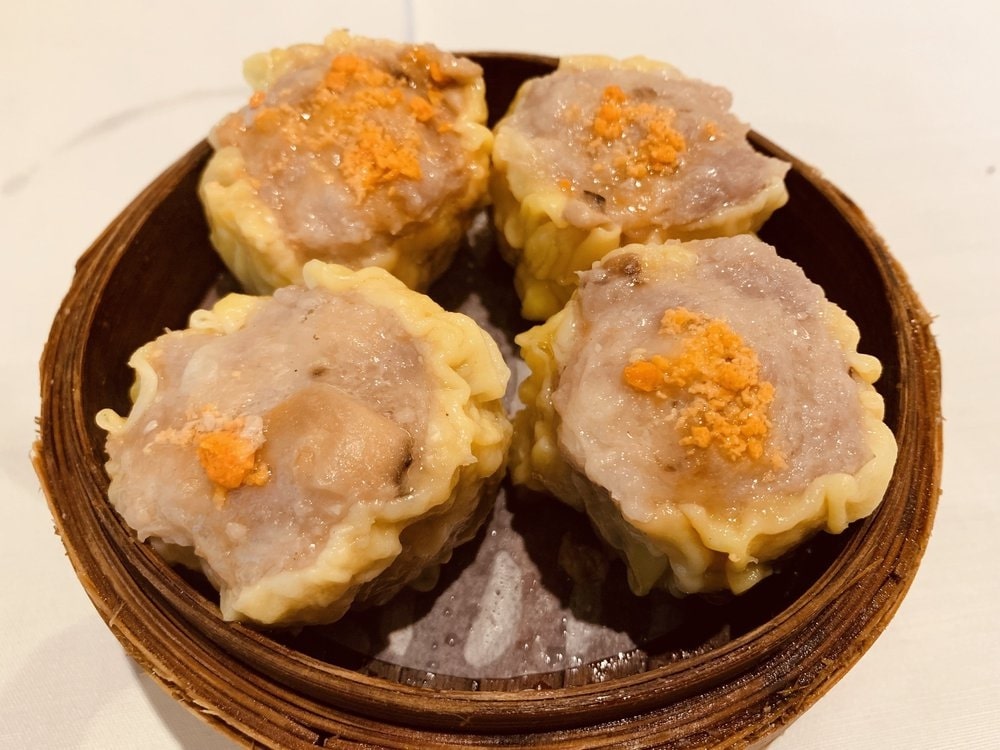 For dessert, we got the egg custard tart, it came to us warm and ready to eat and it was the perfect way to end the meal with its flaky crust and creamy filling.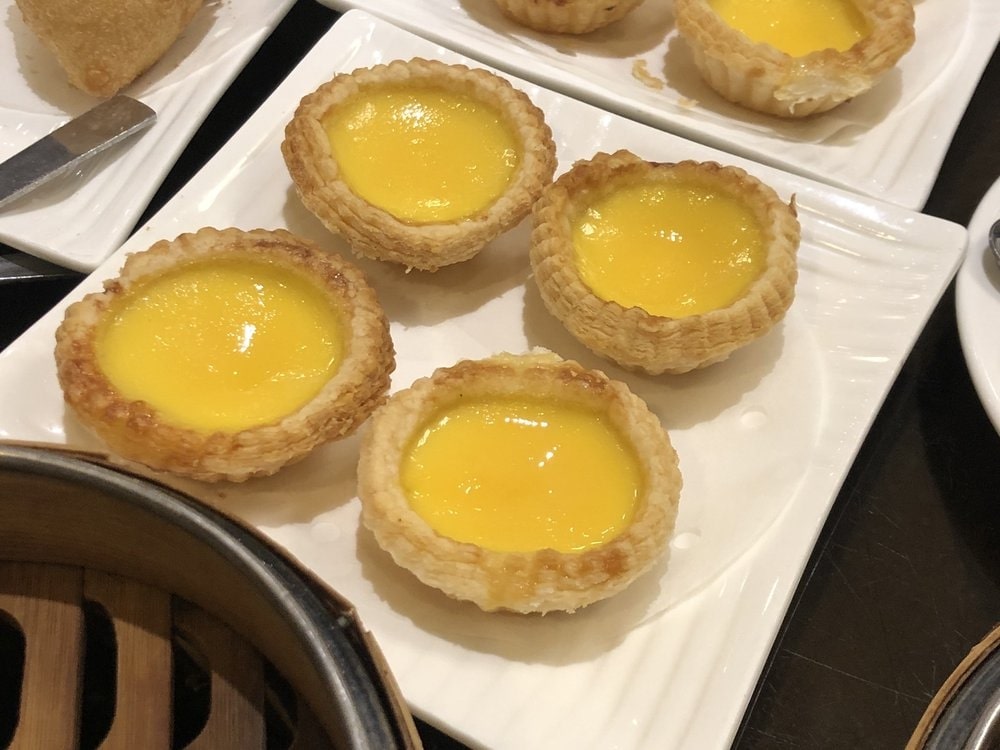 It wasn't too sweet but we did taste a hint of vanilla so it added a nice touch of flavor to the custard.
7. New Town Bakery & Restaurant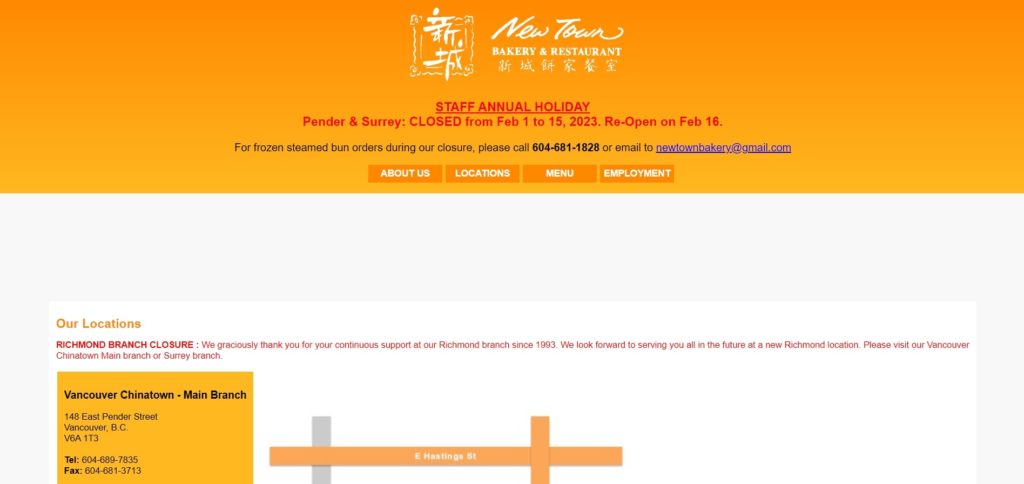 RATES
CAD 6.28 - 12
WEBSITE
https://www.newtownbakery.ca/
ADDRESS
148 E Pender St, Vancouver, BC V6A 1T3, Canada
CONTACT DETAILS
Phone: +1 604-689-7835
SOCIAL MEDIA
Facebook

Instagram

Twitter

OPERATING HOURS
Monday - Sunday: 06:30 AM - 07:30 PM
The New Town Bakery & Restaurant's best asset is their friendly staff, as we were immediately drawn by their smiling faces. They serve apple tarts, steamed buns, dim sum, and many more Chinese and Filipino baked goods and pastries.
Their shrimp dumplings are served fresh and hot, and we highly recommend them! The texture of the dumplings was chewy and not undercooked, and the shrimp filling was abundant, so every bite was tasty.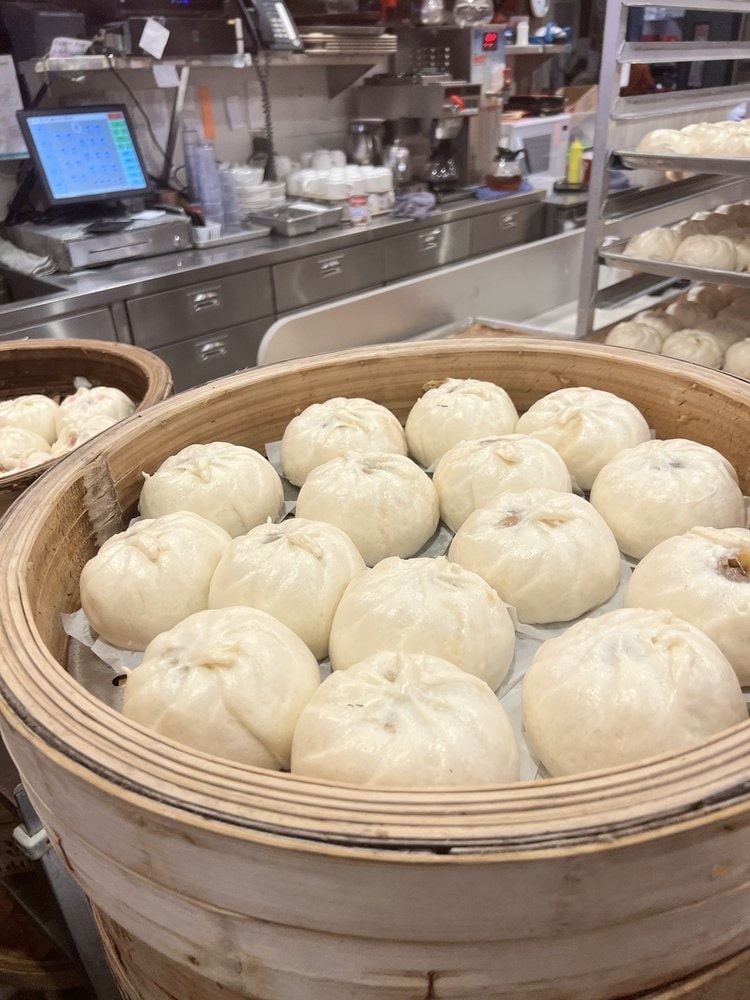 We also recommend you consider ordering from their dessert menu. We got the Iced Red Beans with Ice Cream, but you can also choose to have Grass Jello instead of the ice cream.

8. Sun Sui Wah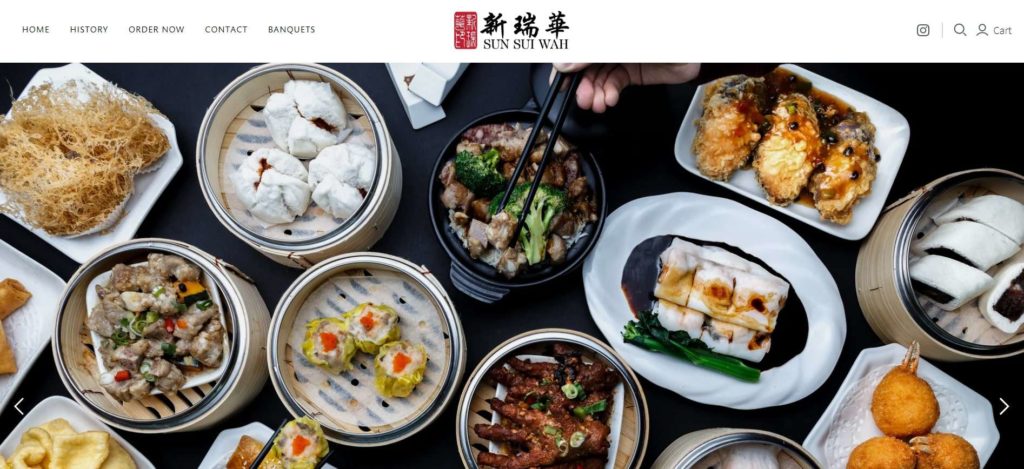 RATES
CAD 8.25 - 9.95
WEBSITE
https://sunsuiwahvancouver.ca/
ADDRESS
3888 Main St, Vancouver, BC V5V 3N9, Canada
CONTACT DETAILS
Phone: +1 604-872-8822
SOCIAL MEDIA
Facebook
OPERATING HOURS
Monday - Friday: 10:30 AM - 10:00 PM

Saturday - Sunday: 10:00 AM - 10:00 PM
Sun Sui Wah is a long-standing Cantonese restaurant that serves handcrafted dim sum, seafood, and other traditional Chinese cuisine.
While they pretty much have a standard Chinese menu, what caught our sight was their steamed, creamy egg yolk buns!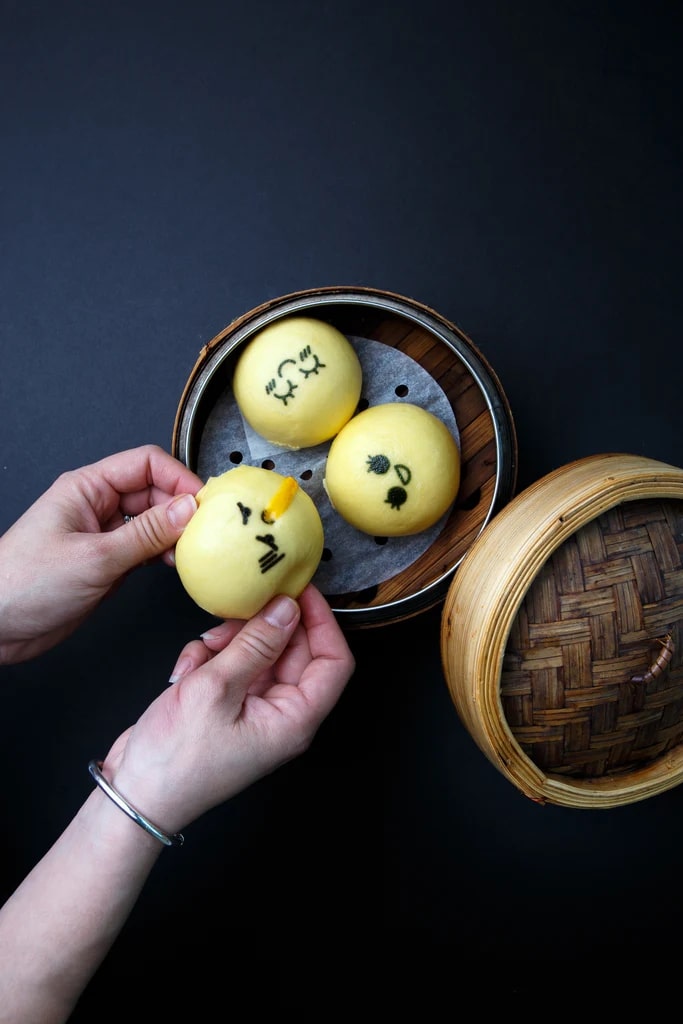 These adorable buns were what we first ordered, and they tasted absolutely delicious, with a perfect balance of sweetness and creaminess from the egg yolk.
Now, on to the dim sum recommendations! Our top picks were the har gow and siu mai dumplings.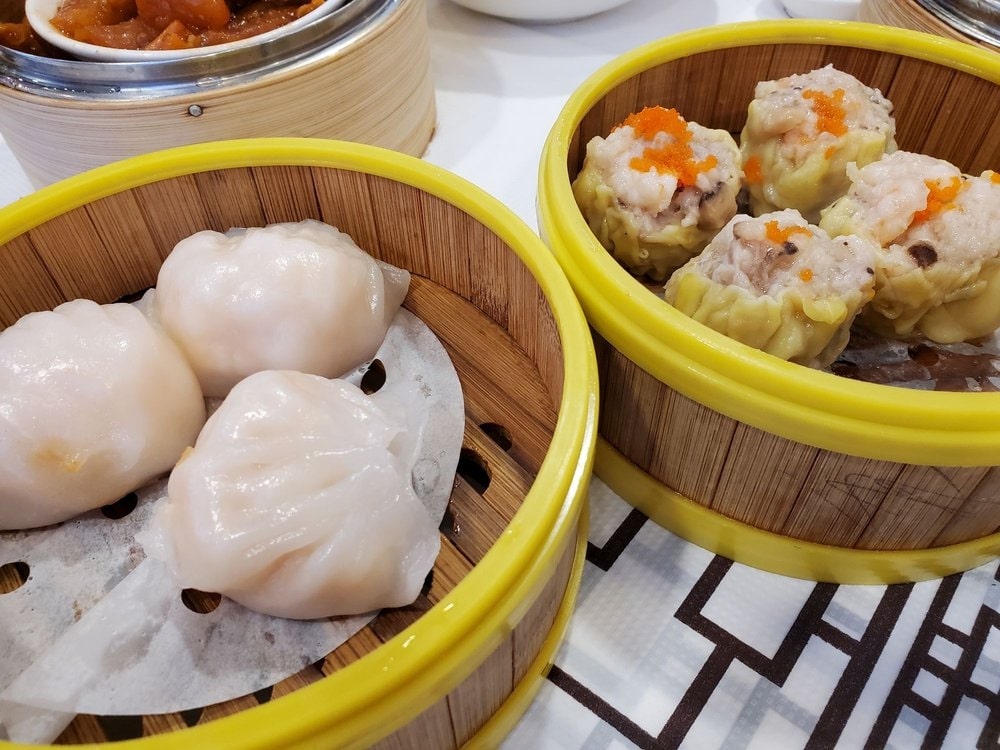 We couldn't choose between the two, so it's a safe bet to get both whether you prefer pork or shrimp. But texture wise, the har gow was more chewy while the siu mai was crispy and best consumed with soup.
9. Mott 32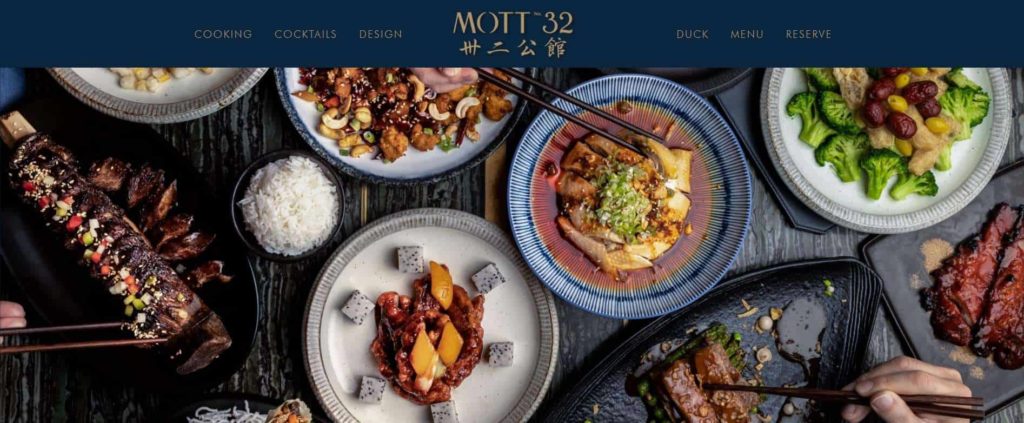 RATES
CAD 15 - 21
WEBSITE
https://mott32.com/vancouver/
ADDRESS
1161 W Georgia St, Vancouver, BC V6E 0C6, Canada
CONTACT DETAILS
Phone: +1 604-861-0032
SOCIAL MEDIA
Facebook
OPERATING HOURS
Monday - Wednesday: 05:00 AM - 10:00 PM

Thursday: 11:30 AM - 10:00 PM

Friday - Saturday: 11:30 AM - 10:30 PM

Sunday: 11:30 AM - 10:00 PM
Mott 32 is Chinese fine dining at its finest. This restaurant's menu has a wide variety of authentic Chinese dishes with strong Cantonese and Szechuan influences.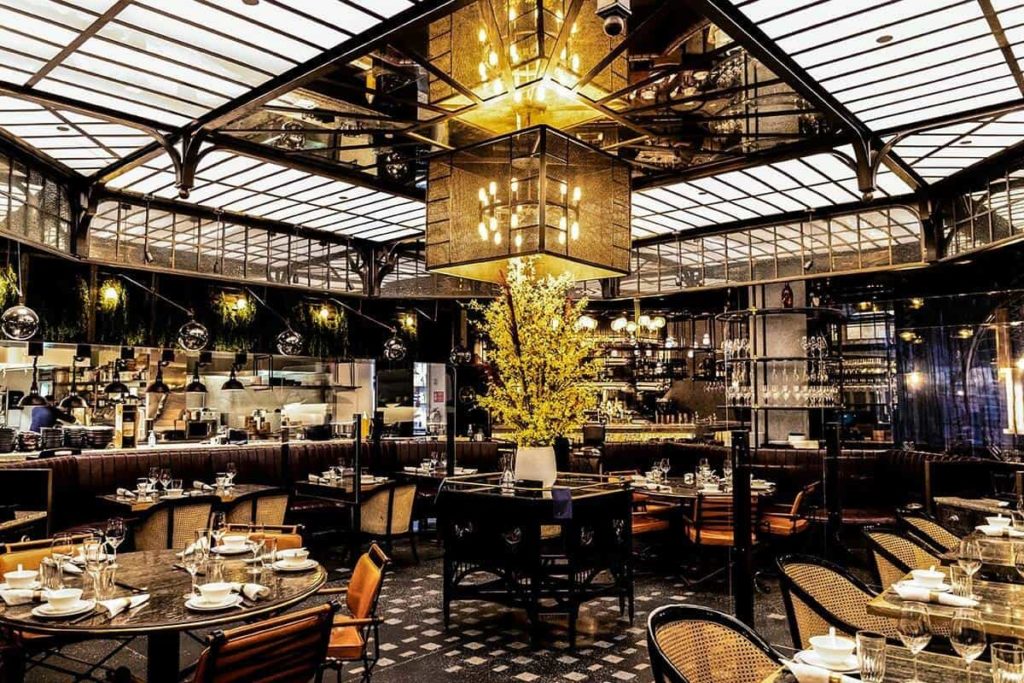 We were surprised by how fancy the inside of this restaurant was. It had beautiful furniture and a clear roof that let natural light shine on the black and gold accents on the tables and chairs.
Despite us feeling intimidated, it eventually subsided as we received warm greetings from the servers.
The dish that stood out the most to us was the Quail Egg Truffle Siu Mai. We immediately tasted the truffle flavor, and we especially liked that the quail egg had a runny yolk, which gave it a creamy texture.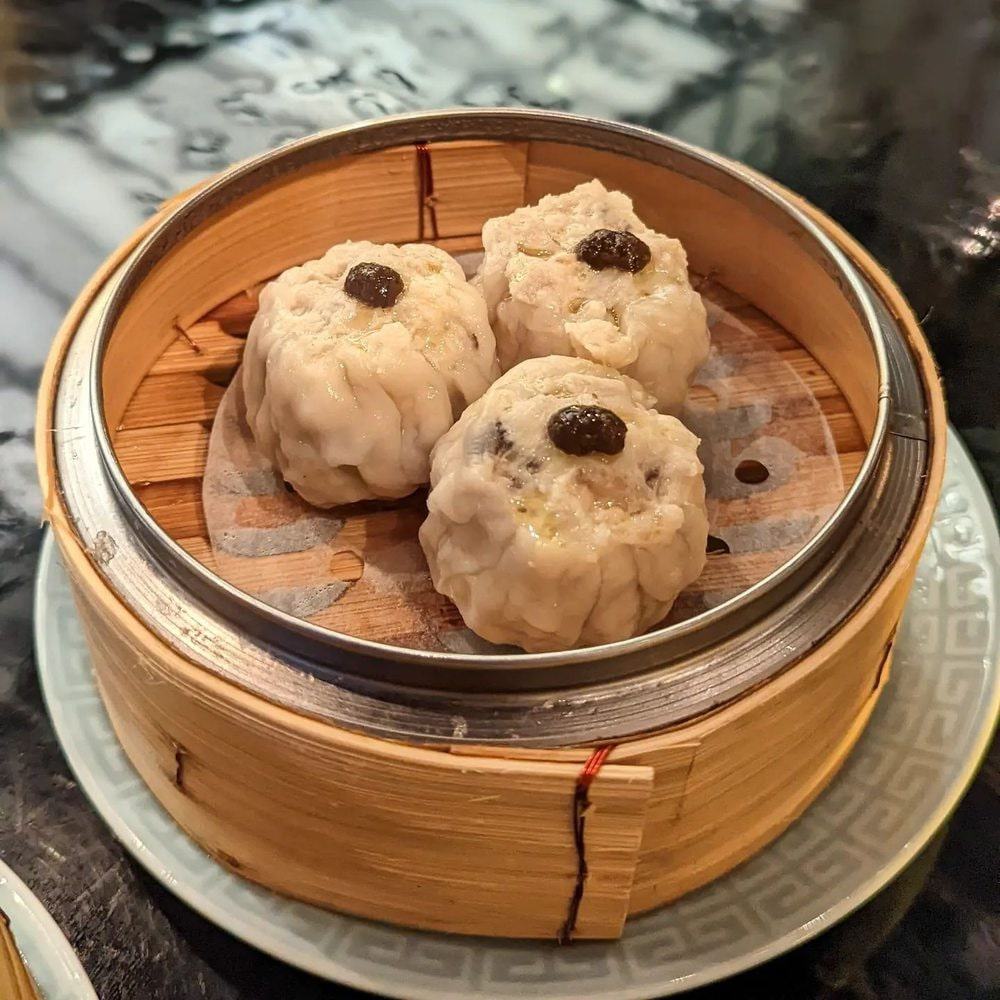 In case you still have room, the Signature Lobster Ma Po Tofu is also worth ordering. It's an interesting take on ma po tofu, and the spiciness didn't overpower the sweetness of the lobster.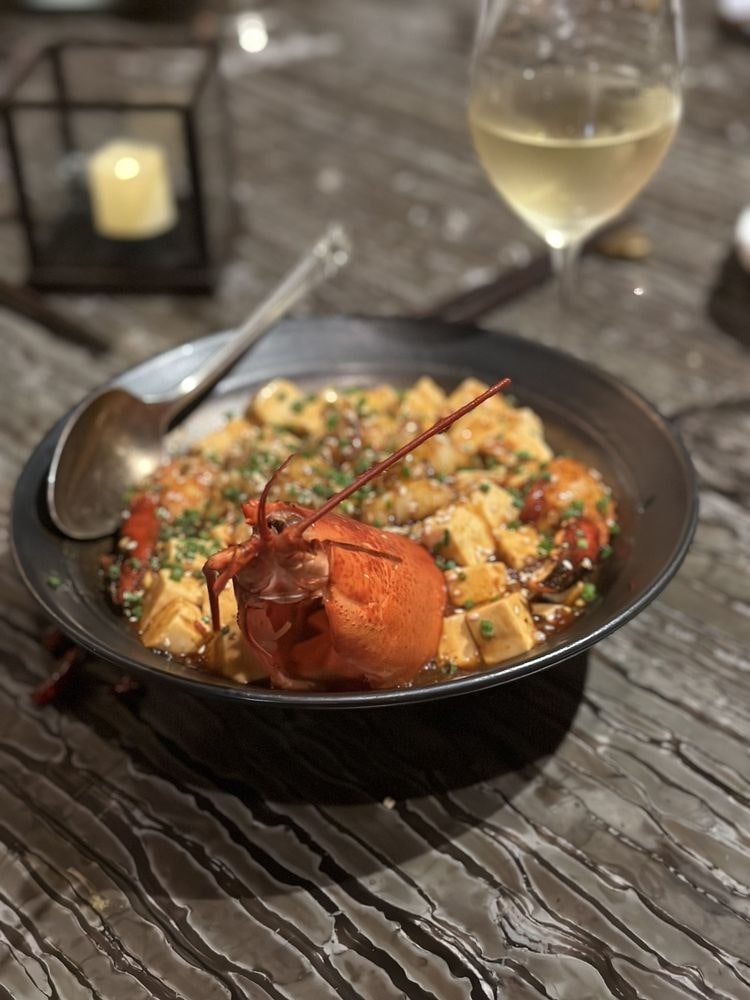 The dish is also quite appetizing to look at, and it's also delicious, so it's a win win. But if you're allergic to seafood, they also have a variety of vegetarian options available on the menu, including a delicious braised eggplant dish.

10. Pink Pearl Chinese Seafood Restaurant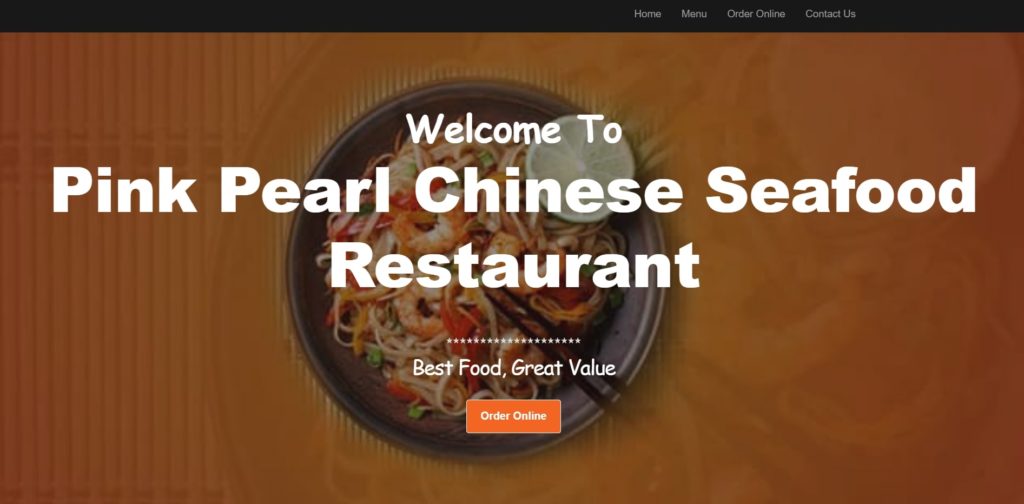 The Pink Pearl Chinese Seafood Restaurant is one of the oldest Chinese restaurants in Vancouver.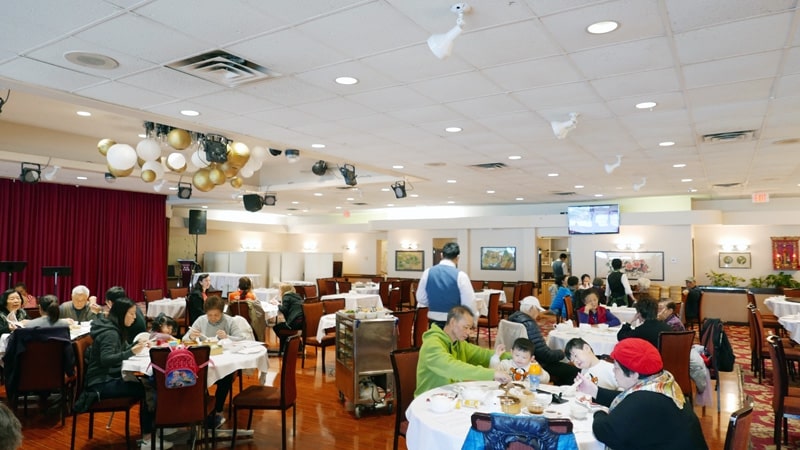 In fact, it was immediately apparent that this restaurant had retained its traditional appearance. It featured round wooden tables with lazy susans in the center and traditional vases with Chinese patterns.
At this point, we were looking for something different, and we were happy to have found their baby squid in curry sauce dim sum!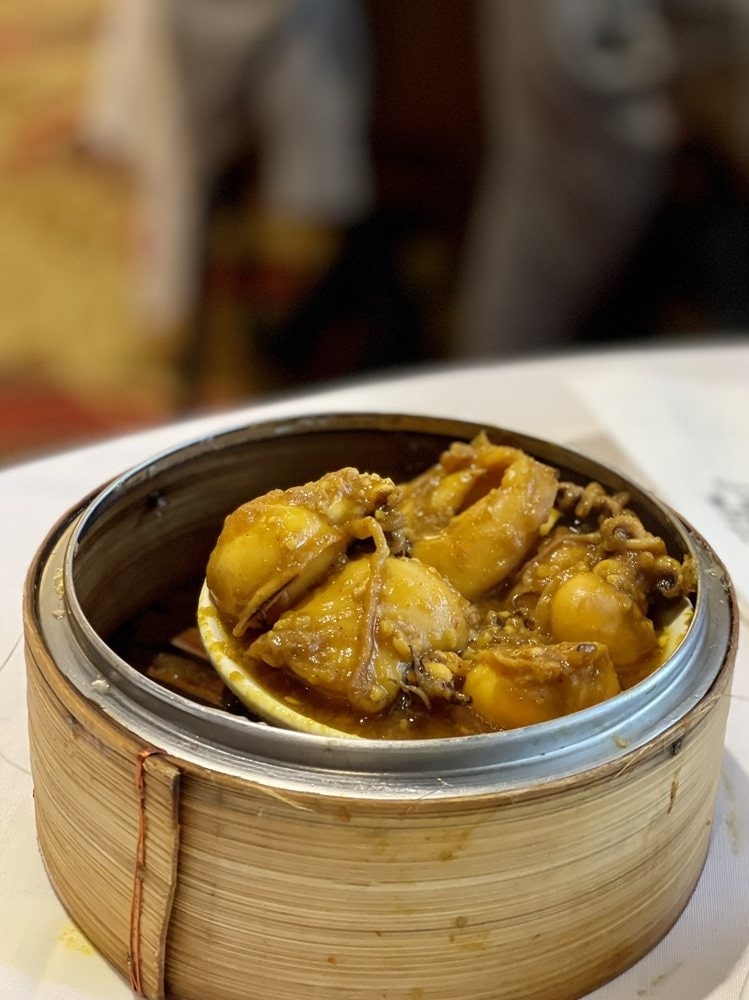 We were surprised that the tender baby squid complemented the curry sauce. This Chinese and Indian fusion dish was a pleasant surprise.

---
In sum, Chinatown Vancouver is a great spot to score a steaming basket of dim sum and experience a vibrant Chinese culture.
The area also hosts many cultural events and festivals throughout the year, providing visitors with an immersive experience of Chinese traditions and customs.
Now, just in case you'd like to learn more about the city's downtown area, check out our article on a Local's Guide to DT Vancouver.