The 5 Best Dermatologists in Vancouver
Whether you're looking for flawless skin or a slight reduction in acne, a trip to the skin clinic goes a long way. To help you find your clear skin clinic, we've compiled a list of the best dermatologists in Vancouver.
With each of our entries, we've included comprehensive reviews, pros & cons, and other helpful information. But, before we dive in, let's get you acquainted with the typical costs for a trip to the dermatologist.
How Much Do Dermatologists Charge in Vancouver
To give you a general idea of the average fees charged by dermatologists, we've put together this table:
| | |
| --- | --- |
| Service | Cost per session |
| General consultations | $150 – $200 |
| Botox injections | $200 – $300 |
| Broadband light treatments | $200 – $500 |
| Microdermabrasion treatments | $200 – $350 |
| Skin peel treatments | $100 – $250 |
These services are the general treatments offered by most dermatologists. Other clinics may have additional services, which will often vary in price based on the area of treatment, as well as the length and complexity of the procedure.
The Best Dermatologists in Vancouver
Without further ado, it's time to see what Vancouver has to offer. Each entry on our list will excel in certain areas of practice so it's best to keep this in mind when making your selection.
1. Eternal Skin Care Inc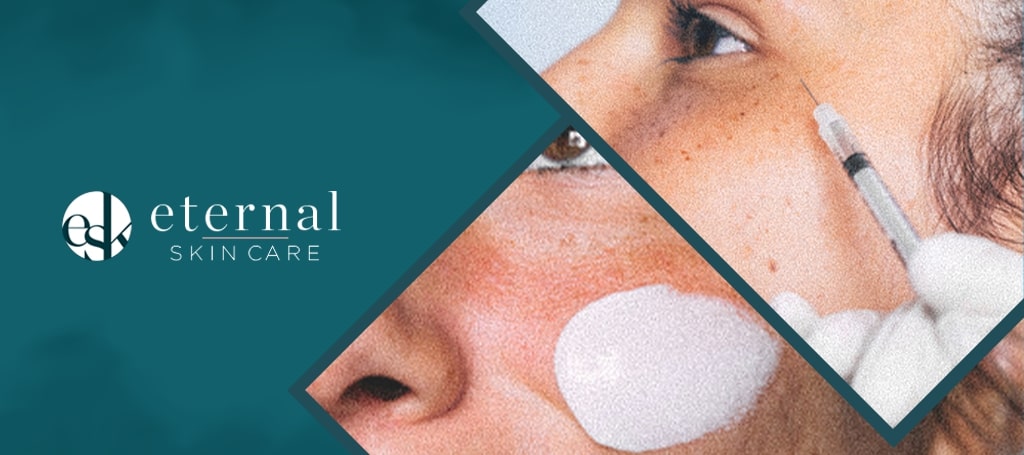 SERVICES
Glycolic Peel
Chemical Peel
Cosmetic Facelift
Advanced Peel
WEBSITE
https://www.eternalskincare.ca/
ADDRESS
100 1st St E #120, North Vancouver, BC V7L 1B1, Canada
CONTACT DETAILS
Phone number: (604) 974 – 0111
Email:

[email protected]

OPERATING HOURS
Monday: 9 am – 5 pm
Tuesday: 9 am – 5 pm
Wednesday: 9 am – 5 pm
Thursday: 9 am – 5 pm
Friday: 9 am – 5 pm
Saturday: Closed
Sunday: Closed
Eternal Skin Care is a dermatology clinic that focuses on offering safe cosmetic skin improvements for clients. They accomplish this through the use of medical-grade equipment and highly qualified technicians.
Among their state-of-the-art equipment, these folks have multi-wavelength lasers and light-pulse machines. These tools allow the clinic to offer a wide variety of treatments such as vein therapy, scar reduction, stretch mark removal, and even skin tightening.
On the topical side, Eternal Skin Care offers glycolic and chemical facial peels. By offering two different peeling solutions, the clinic can cater to a wider array of skin types for clients with extra-sensitive or highly resistant skin.
Last but not least, if a client isn't comfortable with laser treatments for skin-tightening purposes, the clinic also offers botox injections. Given the nature of botulinum injections, the clinic's personnel handles botox treatments with the utmost care to make sure clients are treated safely and properly.
Uses medical grade equipment
Offers a mix of technical and topical skincare solutions
Treats a number of skin conditions through combination procedures
The clinic does not offer manual acne removal services
Customer Reviews
These clients were extremely pleased with Eternal Skin Care's services:
"I had a wonderful experience at Eternal! Mary was so kind and helpful, I really enjoyed my appointments with her. She listened to my goals and recommended a course of treatment that helped me achieve them at an excellent price. Really delighted and will be going back :)" – Berna D.
"Great service. After moving to Vancouver I was looking for a place to get some treatments for my face. Mary recommended Laser genesis. She's very knowledgeable and very nice. She also recommended creams and serums for my face. My skin has never looked better. I highly recommend a visit to this place especially to see Mary if you have any concerns regarding your face." – Sahar M.
2. Vancouver Laser & Skin Care Centre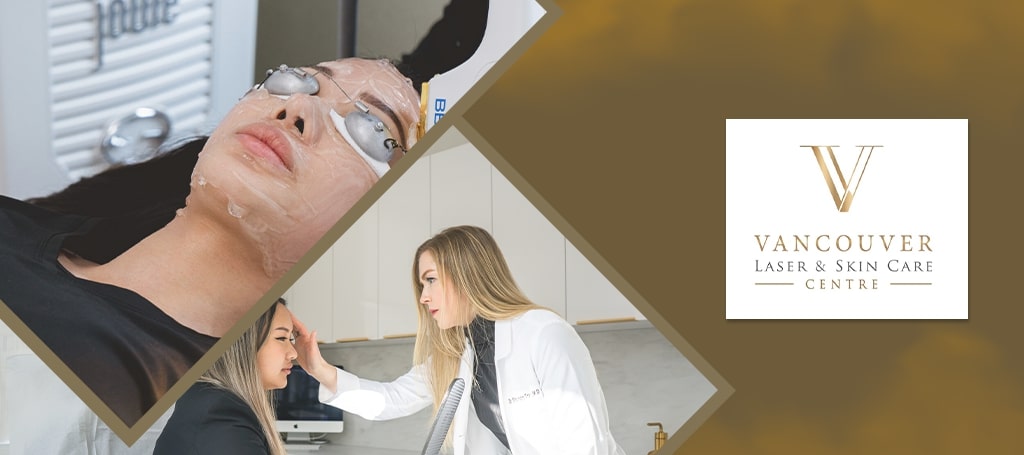 SERVICES
Broadband Light Treatment
Laser Facial Treatment
Botox Injection
Wrinkle Removal
Microdermabrasion Treatment
WEBSITE
https://www.vancouverlaser.com/
ADDRESS
309-750 West Broadway
Vancouver, BC V5Z 1H2
CONTACT DETAILS
Phone number: (604) 708 – 9891
Fax: (604) 708 – 9803
OPERATING HOURS
Monday: 9 am – 6 pm
Tuesday: 9 am – 6 pm
Wednesday: 9 am – 7 pm
Thursday: 9 am – 7 pm
Friday: 9 am – 5 pm
Saturday: 9 am – 5 pm
Sunday: Closed
Vancouver Laser is one of British Columbia's premier laser and skincare clinics. As a result, they often see clients from all over Canada and even the United States.
All in all, these folks offer over 30 comprehensive skin and body treatments to help cover a wide variety of needs. From wrinkles to acne or facial hair and dryness, Vancouver Laser can treat just about anything with their cutting-edge technology and medical-grade tools.
Most of their equipment includes branded pieces like LUTRONIC microneedling machines, Fotona laser systems, and a HydraFacial exfoliator. These tools help the clinic cater to needs such as acne scars, pigmentation, and breakouts.
Beyond this, much of the equipment at Vancouver Laser is endorsed by a number of celebrities. If this is still not enough to put clients at ease, perhaps the clinic's physicians can help.
With five physicians present at the facility, clients can rest easy knowing that their skincare is carried out by true professionals.
Offers over 30 facial treatments
Offers specialized treatments for both male and female clients
The clinic employs five physicians in total
Makes use of tried and tested equipment
The clinic's prices can be quite high
Customer Reviews
With their high-tech tools and personable staff, Vancouver Laser has gained a number of rave reviews:
"I came into vancouver laser for lip filler treatments and I am very happy with my result and experience. when you first walk in, the clinic is very clean, professional and fun. I was treated as a valuable customer and I felt very comfortable and reassured. I did my lips with Dr Chung and his assistant came to welcome me right away. Dr Chung and his assistant were super helpful, supportive, and knowledgeable. I felt super safe in their hands. Definitely will come back again for treatment. Definitely recommend this place!" – Christina Z.
"Excellent staff from nurses to doctors to front desk, take time to really listen to your goals and tailor services to achieve them. I come to Vancouver Laser even though I live in the United States. Best skin clinic in the Pacific Northwest." – Shar V.
3. 4D Skin Care Clinic
SERVICES
Skin Tightening
Anti-Wrinkle Injection
Skin Resurfacing
Cellulite Reduction
Acne Reduction
WEBSITE
https://4dskin.ca/
ADDRESS
3053 Edgemont Blvd #203, North Vancouver, BC V7R 2N5, Canada
CONTACT DETAILS
Phone number: (604) 971 – 5225
OPERATING HOURS
Monday: 12 pm- 4 pm
Tuesday: 10 am – 6 pm
Wednesday: 10 am – 6 pm
Thursday: 10 am – 6 pm
Friday: 10 am – 6 pm
Saturday: 12 pm – 4 pm
Sunday: Closed
The folks at 4D Skin Care understand that no two clients have the same skin. So to ensure consistent results, the clinic offers treatments tailored to each client's needs.
To do this, new clients will go through an evaluation and consultation to determine their needs. When everything is set, clients can then choose from a series of procedures.
This helps clients save time and money while still receiving the best treatments for their particular skin conditions. Of course, clients can still opt for standardized treatments if they prefer not to go through with a tailored skincare procedure.
Acne is a common skin condition that plagues adults of all ages. To deal with this, 4D Skin Care offers VenusVersa acne treatments, which use intense blue and red lights to repair skin and remove acne-causing bacteria.
Among the various treatments for acne, VenusVersa treatments are the least invasive and most convenient. On average, clients can walk in and be treated in less than 20 minutes… with a bit of sunscreen and some healing time patients, can see a decrease in acne in as little as 4 days
Offers custom made treatments
Acne treatments can take less than 20 minutes
The clinic specializes in non-invasive treatments
The company opens late and closes early on Saturdays and Mondays
Customer Reviews
This clinic's custom-made treatment plans have made it a hit with tons of clients:
"Not only this clinic offered all my skin needs with best and newest equipments/machines and techniques but the team also brought my standards to another level. All members help with warm and genuine smiles on their faces and the atmosphere automatically brings you peace.
It is clean and their services were remarkable. Very dedicated and professional team members. Parking is also available for clients. Thank you all! Definitely recommended." – Dorsa L.
"I am so impressed with 4D skin clinic. I have gotten lots of laser hair removal over the years and this was by far the best treatment I've gotten. Very thorough, professional, clean not to mention friendly staff. The staff went over the treatment area twice in different motions. I'm just so glad I found 4d skin clinic and I highly recommend anyone to get service. You won't be disappointed." – M.B.
4. Shine MD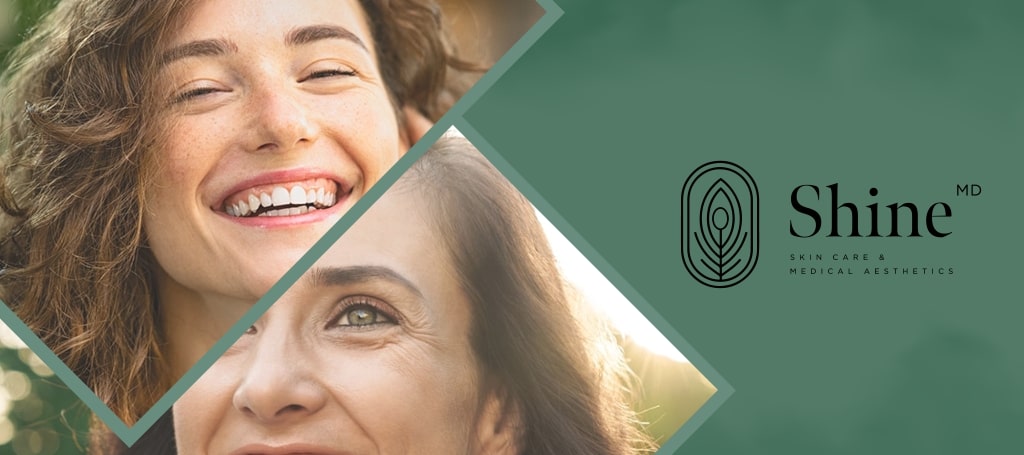 SERVICES
Chemical Peels
Skin Tyte Treatment
Skin Lesion Removal
Skin Care
Scar Management
WEBSITE
https://shinemd.com/
ADDRESS
4750 Main St, Vancouver, BC V5V 3R7, Canada
CONTACT DETAILS
Phone number: (604) 215 – 8889
Fax: (604) 648 – 8342
Email:

[email protected]

OPERATING HOURS
Monday: 9 am – 1:30 pm
Tuesday: 10 am – 6 pm
Wednesday: 9 am – 5 pm
Thursday: 10 am – 6 pm
Friday: 9 am – 5 pm
Saturday: 9 am – 4 pm
Sunday: Closed
Shine MD is the direct result of Dr. Mona Khurana's dedication and passion for skincare.
As a physician-led clinic, this establishment blends primary care, medical dermatology, and cosmetic treatments. Additionally, Shine MD possesses an unmatched familiarity with the various procedures they offer.
Some clinics are only familiar with the specifics of a treatment… but these folks have a full understanding of what goes on beneath their client's skin. As a result, their treatments are extremely effective, with most clients seeing astounding improvements in their skin's health
Many of ShineMD's clients are regulars due in large part to the high effectiveness of their treatments. Along with this, the clinic also hosts a great community for women to destress and practice proper skincare together.
Physician-led dermatology clinic
Highly-effective treatments
Large and friendly community of clients
The clinic is situated far from downtown Vancouver
Customer Reviews
Shine MD's no-nonsense approach to dermatology has left a great impression on many of its clients
"As soon as I stepped into Shine I was in awe of the layout and decor. It's a beauty! You feel so at home. That's not even the best part; Dr. Khurana knows her stuff. She made me feel so comfortable and I left loving my service. You are in good hands I can't wait to go back and get the Halo next!" – Kelly O.
"Very polite, kind, and sympathetic. Just a normal psychologically healthy doctor that knows what they are doing and doesn't try to sell you extra stuff. I wish I could have her as my GP!" – Rick F.
5. Skin Technique Downtown Vancouver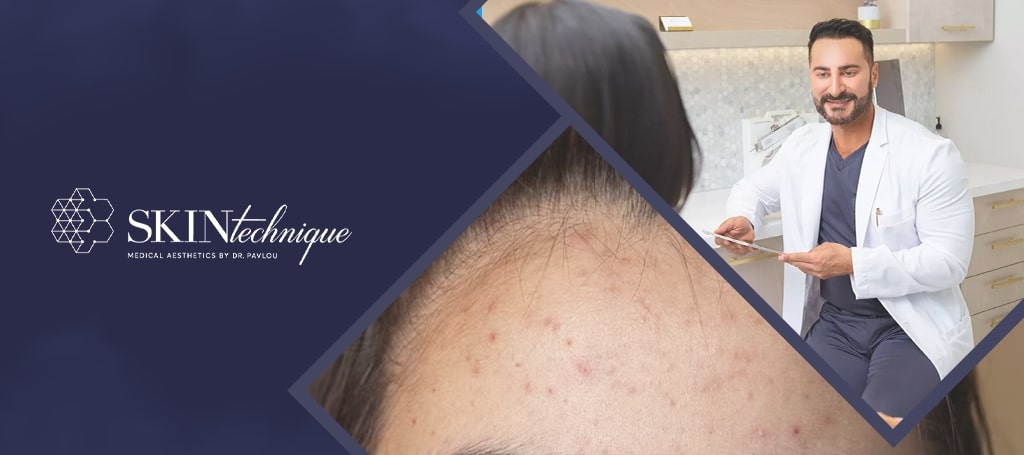 SERVICES
Facial Enhancement
Chemical Peel
Skin Tightening
Tire Eye Treatment
Dermaplaning
WEBSITE
https://skintechnique.com/
ADDRESS
1046 Hamilton St, Vancouver, BC V6B 2R9, Canada
CONTACT DETAILS
Phone number: (778) 945 – 7505
Email:

[email protected]

OPERATING HOURS
Monday: 9 am – 6 pm
Tuesday: 9 am – 6 pm
Wednesday: 9 am – 6 pm
Thursday: 9 am – 6 pm
Friday: 9 am – 6 pm
Saturday: 9 am – 4 pm
Sunday: closed
Those who wish to focus on the cosmetic aspect of skincare would be hard-pressed to find a clinic as well-equipped as Skin Technique. Headed by Dr. Christopher Pavlou, these folks are all about helping clients look their best with medical procedures and topical treatments.
Dr. Pavlou ensures a high level of competence in all of his team members to create a strong sense of comfort with clients. An example can be seen in the clinic's dermaplaning procedure.
In essence, dermaplaning is the practice of scraping off fine facial hairs and dead skin cells with a scalpel.
As scary as this procedure seems, the staff at Skin MD are able to treat clients without the slightest bit of pain or discomfort… As a matter of fact, many clients liken the procedure to a gentle exfoliation treatment.
In recognition of their skills, Skin MD has been voted the best dermatology clinic in Vancouver by The Georgia Straight for two consecutive years.
Voted as one of the best dermatology clinics in Vancouver
Posts treatments on social media for client education
Situated in downtown Vancouver
Not ideal for clients who want to focus on treating skin conditions
Customer Reviews
Here's what clients had to say about their experiences with Skin MD:
"I've been a loyal client to Skin Technique for several years. I have tried other clinics in Vancouver before, but Dr. P and his team are the best and set the bar very high. I won't go anywhere else. They also have the best skincare ranges!" – Jaime S.
"Dr. Pavlov is simply amazing at what he does. He makes you feel better if you have any concerns and he listens to what you want. He is very kind and i only trust dr. Pavlov with any kind of treatment, especially when it comes to your face. He is an artist and you dont feel pain during treatment. I went to see him to add volume to my face, and i am so happy with the results. It looks very natural and i recommend Dr. Pavlov to everyone. He makes the whole experience relaxing because you know you are in good hands. Go see him, u won't regret it! And all his staff are super friendly and remembers you when you call, its very comforting to have good people working there!" – M. L.
FAQs About Dermatology
---
That wraps up our list of the best dermatologists in Vancouver.
If you've found your ideal skin clinic, all that's left is to phone them for a consultation. On the other hand, if you haven't found your clinic yet, you've at least got a general idea of what to look for.
If you're looking to have laser hair removal done, we've got you covered with a list of the best laser hair removal clinic in Vancouver. To help you choose, we've also included helpful reviews and clinic backgrounds.