The 6 Best Financial Advisors in Vancouver
Money can be tough to manage when you've got tons of expenses to keep track of. Whether you want to save up for a purchase, invest in stocks, or just build up your savings, a financial advisor can help.
So to do our part, we've put together a list of the best financial advisors in Vancouver. With our list, you'll gain insight on what each company can offer.
You'll also learn each entry's pros & cons, as well as other essential information. But before anything else, let's get you acquainted with the fees and costs associated with financial advisors.
How Much Does Financial Advisory Cost in Vancouver
The field of financial advisory covers a wide variety of practices. Because of this, the fees for a financial advisor can change with each and every client.
Generally, there are three ways a financial advisor can be paid. These three payment methods include commission, annual fees, and single payments.
When it comes to investment portfolios, advisors will usually charge an annual fee which is a percentage of the total portfolio's worth. For example, if a client has a million-dollar portfolio, they may be charged a 1.02% annual rate, which comes out to $10,200/year.
Commissions work in a similar manner but differ because they are charged with each transaction. This fee is usually charged when an advisor makes a successful market trade.
Lastly, advisors may also charge single payments for select services. One such service is the set up of a long-term financial plan.
The Best Financial Advisors in Vancouver
Now that you have a general understanding of how financial advisors are paid, it's time to meet the entries on our list.
Financial advisors will usually vary in their chosen specialty… it's best to keep this in mind when choosing your own financial advisor.
1. Bilyk Financial
PRODUCTS
Risk Management
Tax Planning
Insurance
Investment Advice
Estate Planning
WEBSITE
https://bilykfinancial.com
ADDRESS
706 9 St SW, Calgary, AB T2P 2B4, Canada
CONTACT DETAILS
Phone: 780-632-6770
Email: [email protected]
OPERATING HOURS
Monday – Friday, 9AM – 5PM
Boasting a 99% client retention rate and more than five decades in the industry, Bilyk Financial is one of the best financial advisory firms in Vancouver.
The first thing that we loved about Bilyk Financial is how they work side-by-side with their clients to help them achieve their financial goals. Their process-oriented approach is also one of their strong points and has earned them the loyalty of their clients.
You can also count on them to provide you with investment alternatives and help you with matters like succession plants and unique family needs.
Bilyk Financial operates an institutional-grade investment management approach that they customize precisely to your situation. Most advisors start with an allocation to different asset classes and then fill the "buckets" with specific investments. They go the other way: they start with a universe of strategies, analyze each on the basis of returns, volatility, and correlations, and then build a portfolio that combines them in a way that they believe will best meet their clients' objectives. In practice, that means going outside the traditional stocks-bonds paradigm and into alternatives, which can be especially useful for generating income in the current environment. Each portfolio will include exposure to different investment solutions, including public equities, private equities, fixed-income, private real estate, private infrastructure, private credit, and commodities. They believe that they can provide investors with above-average, long-term, risk-adjusted returns by consistently following their investment philosophy and process.
We also recommend trying out their free consultation services so that you can learn more about their offers. However, they're only open during weekdays, so you need to make time for them.
All in all, we've seen that Bilyk Financial's clients only have good things to say about them, so you can rest assured that they're really one of the best out there.
Process-oriented solutions
Free consultation available
Excellent customer service
Customer Reviews
Always been impressed with their customer service
"We have dealt with Adam and Joe for several years and have always been impressed with their customer service, responsiveness, and positive approach to managing our investments. They definitely stand out amongst financial advisors in our view." – Raylene Palichuk
Very positive relationship from day one
"I have been a client of Adam and Joe for over 12 years. It has been a very positive relationship from day one. They provide professional advice and service and are always available to answer questions or address any concerns I may have. Looking forward to the next 12 years!!" – Darryl Vinet
2. Prometheus Private Advisory Group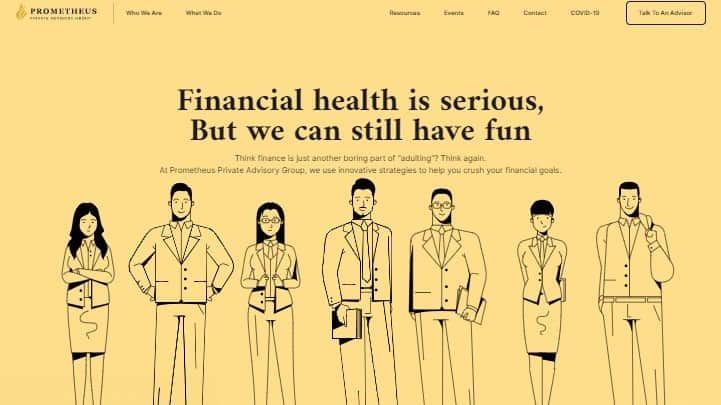 SERVICES
Individual solutions
Business solutions
Charities solutions
Financial planning for individuals, businesses, and charities
WEBSITE
https://www.ppagroup.ca/
ADDRESS
1401 W Broadway Suite 800, Vancouver, BC V6H 1H6, Canada
CONTACT DETAILS
Phone number: (604) 998 – 8876
Email:

[email protected]

OPERATING HOURS
Monday: 9 am – 5 pm
Tuesday: 9 am – 5 pm
Wednesday: 9 am – 5 pm
Thursday: 9 am – 5 pm
Friday: 9 am – 5 pm
Saturday: Closed
Sunday: Closed
Prometheus is a financial advisory group that specializes in helping clients build financial stability for future applications. The company manages this by making standardized financial plans, unique financial solutions, or well-researched investments.
These folks make financial advisory easy with a basic 3-step process.
This begins with an initial consultation where you and the company can get acquainted with one another. Should you decide to work with Prometheus, you'll be advised to return after the company has had a few days to study your spending habits.
The next step involves meeting with the Prometheus team to critique the financial plan they've drawn up. They'll walk you through crucial steps and clear up any concerns you may have.
Once everything is good and set, the team will help you put your plan into motion. Throughout the life of your financial plan, you can rely on the team's expertise in case any financial curveballs roll your way.
Well-suited to building retirement savings for clients
Their 3-step process helps create customized plans
The company is well connected to various insurance companies
Not suitable for those looking for short term solutions only
Does not offer debt consolidation services
Customer Reviews
Prometheus has left a great impression on many clients. Here are a few for your reference:
Highly recommend Gwen and Mary 🙂 Honestly i wish i had known about Prometheus sooner but am so grateful i have found them now and this is the best decision i have ever made. I knew nothing about investing and now i can say i am confident in my future with Gwen and Mary. Thank you so much. Love you guys 🙂
-Linda T
Max and Denny were very approachable, knowledgeable, and patient right from the first meeting. They took the time to learn and understand what is important to us and came up with a thorough plan. They set us up and make plans to continue to communicate and ensure we are on track to meet our goals.
-Kim Tsang
3. Mobius Financial Planning
SERVICES
Financial planning
Retirement planning
Investments
WEBSITE
https://mobiusplanning.com/
ADDRESS
595 Burrard St 16th Floor Vancouver, BC V7X 1L4
CONTACT DETAILS
Phone number: (604) 249 – 3572
Email:

[email protected]

OPERATING HOURS
Monday: 9 am – 5 pm
Tuesday: 9 am – 5 pm
Wednesday: 9 am – 5 pm
Thursday: 9 am – 5 pm
Friday: 9 am – 5 pm
Saturday: Closed
Sunday: Closed
Mobius is an excellent advisory firm for clients who want professional help with their investments. Aside from this, these folks are also pretty good at helping people keep track of their expenses.
But don't take our word for it instead, trust in Mobius' founder Bily Xiao… as a certified financial planner and a member of the Financial Planning Association of Canada, Bily is an expert in all things finance.
He's also skilled enough to have worked with Microsoft and be cited by The Huffington Post, Forbes, and other large companies. To top things off, you don't need to have a pile of money saved in order to work with Mobius Planning.
As long as the firm is comfortable with your current financial practices, they'll be more than happy to help you grow. That's because these folks know that your success is the purest proof of their financial talents.
The founder is a veteran financial planner
They're a great option for clients looking to invest wisely
They offer a free 15-minute phone consultation for new clients
Clients can be turned down if their goals don't align with the company's
Customer Reviews
Here's what clients had to say about Mobius Financial Planning:
"Getting sound financial advice that does not involve being "sold" on what someone thinks is best, is amazing. It feels more like a partnership/friendship with someone that has YOUR best interest in mind. Getting expert guidance and support, that you actually understand creates an opportunity for you to also learn and apply what is being shared. Bily is well worth it, and I highly recommend him." – Sheldon B.
"Bily has helped me over the past few years to provide much needed guidance with my finances and help me feel confident about investing again. He is one of the most kind, honest and trusted individuals I know, and would recommend his services to any family or friend that I know." – Joshua N.
4. Camlife Financial
SERVICES
Life Insurance
Living benefits insurance
Employee benefits
WEBSITE
https://www.camlife.ca/
ADDRESS
439 W Broadway #201, Vancouver, BC V5Y 1R4, Canada
CONTACT DETAILS
Phone number: (604) 565 – 9607
Email:

[email protected]

OPERATING HOURS
Monday: 8:30 am – 5 pm
Tuesday: 8:30 am – 5 pm
Wednesday: 8:30 am – 5 pm
Thursday: 8:30 am – 5 pm
Friday: 8:30 am – 5 pm
Saturday: Closed
Sunday: Closed
Camlife Financial prides itself on being a company with strong connections. These connections allow the firm to provide clients with great options for sound financial investments
With a heavy focus on insurance, these folks offer a wide variety of plans, from life insurance to living benefits. This makes the company a prime choice for clients who want to save for their family's future.
Camlife is headed by Casey Cameron, a longtime financial advisor and planner. Casey has worked in the financial industry since 2002 and has also worked in banking for 6 years.
These experiences give Casey the wisdom to help guide clients through tough financial decisions. In turn, this makes him a great help to clients who are unsure of how to maximize their savings.
Well-suited to clients looking to save for their family
The company is connected to various insurance firms
Do not charge clients directly and are paid through commission
Not ideal for clients who do not wish to invest in an insurance plan
Customer Reviews
These clients were extremely happy with their decision to trust in Camlife Financial:
"I reached out for some information regarding disability insurance and even though we didn't end up needing to buy any products the experience with Casey was really positive. Super responsive and honest recommendations from him right from the start. If you're looking for a trustworthy broker to steer you right then I'd recommend getting in touch." – Jeff H.
"Casey started working on my insurance and financial planning and he has been amazing. Highly recommended for your disability, life insurance and critical illness needs. He has explained everything thoroughly and made the experience a very pleasant one." – Carl C.
5. Money Coaches Canada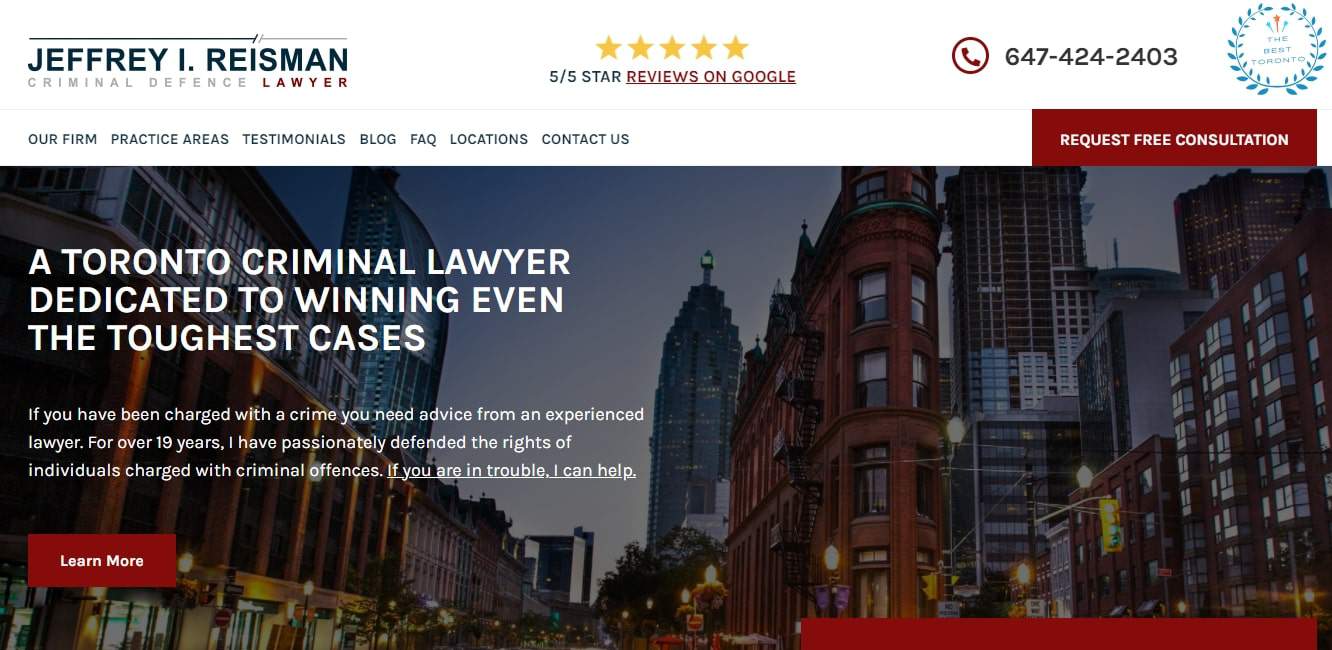 SERVICES
Money coach
Financial and retirement planning coach
Investment report card
WEBSITE
https://moneycoachescanada.ca/
ADDRESS
999 W Broadway #720, Vancouver, BC V5Z 1K3, Canada
CONTACT DETAILS
Phone number: (604) 877 – 0977
Toll-free number: (855) 877 – 0977
OPERATING HOURS
Monday: 8:30 am – 4 pm
Tuesday: 8:30 am – 4 pm
Wednesday: 8:30 am – 4 pm
Thursday: 8:30 am – 4 pm
Friday: 8:30 am – 4 pm
Saturday: Closed
Sunday: Closed
Many financial advisory firms will often provide a mix of financial advice and products. Money Coaches stands out by only offering advice as a means to help clients make the most of their finances.
As an advice-only firm, clients don't have to worry about being upsold to extravagant insurance plans or hefty investments. These folks are paid to do just one thing, and that's to help you spend wisely.
Money Coaches is great for everyday consumers who are looking to save day to day with wise habits. There are a variety of coaches to choose from, and clients can opt to receive advice either in-person or online.
If you choose to work with Money Coaches, you can pick an advisor at your leisure or have one recommended to you. Along with this, each member of their team is screened for financial expertise and sound advisory skills to ensure a high quality of service.
Great for clients who wish to save day-to-day
A highly casual and client-friendly experience
They don't upsell clients to financial packages/investments
Not ideal for clients who want a formal advisory experience
 Customer Reviews
"I reached out to Money Coaches because I was looking for unbiased advice and a different perspective to help me make better financial decisions. The end result was a workable financial framework to help my family and I plan for our future. I highly recommend for anyone looking for help with their finances. I wouldn't hesitate to work with them again" – Derek D.
"We used Annie as a business money coach and we've gone back several times over the year. She got us saving for retirement and went through our financials and was able to help us understand our money and the decisions looking forward. I highly recommend her for personal or business finance help and direction. Thanks Annie!" – Vancity E.
6. Ocean 6 Wealth Advisory Inc.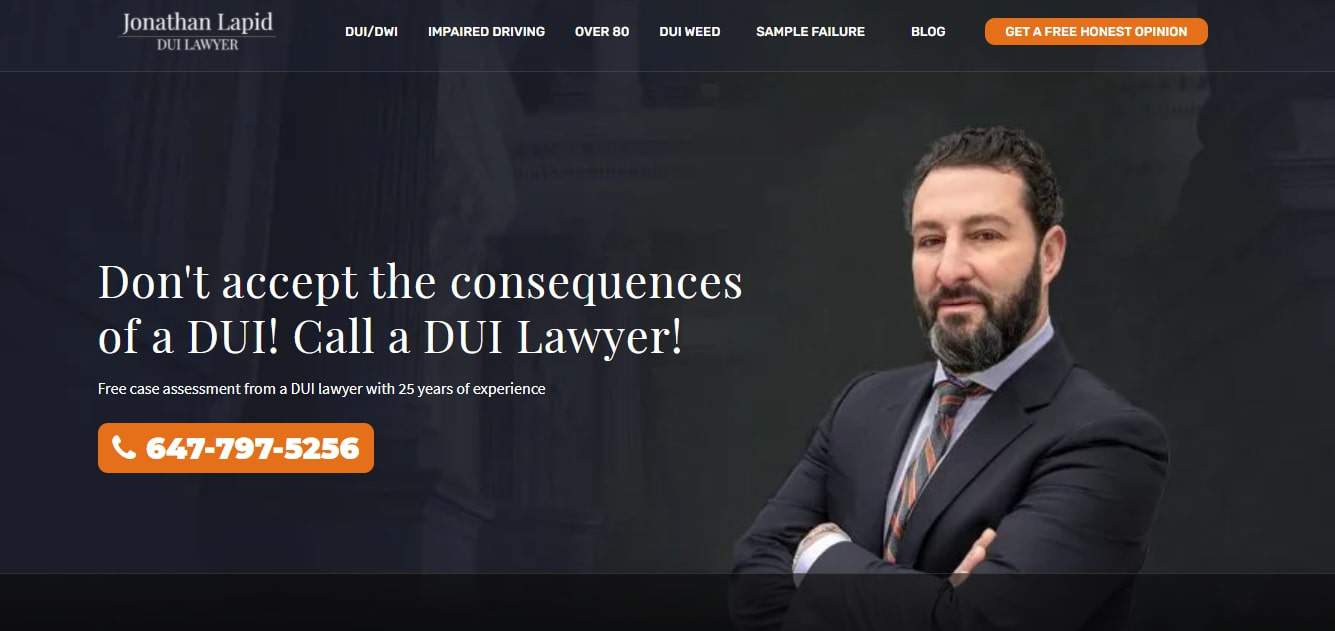 SERVICES
Financial planning for business owners
WEBSITE
https://ocean6.ca/
ADDRESS
680-375 Water St, Vancouver, BC V6B 5C6, Canada
CONTACT DETAILS
Phone number: (604) 343-4808
Email:

[email protected]

OPERATING HOURS
Monday: 8 am – 4:30 pm
Tuesday: 8 am – 4:30 pm
Wednesday: 8 am – 4:30 pm
Thursday: 8 am – 4:30 pm
Friday: 8 am – 4:30 pm
Saturday: Closed
Sunday: Closed
Consumers aren't the only clients who need sound financial advice. Fully aware of this Ocean 6 puts a special focus on assisting business owners with big financial decisions.
With this goal in mind, Ocean 6 takes a unique approach to financial advisory. Their technique centers on identifying all the full financial picture of a business owners and determines how to help them reach financial freedom faster.
This results in custom-made financial plans that help business owners in both the short and long run. To add to this, the company's team is also fully composed of certified financial planners.
Because of this, business owners can rely on Ocean 6's financial plans. Especially since they are made with the combined wisdom of not one, but several financial experts.
Great advisory option for business owners
The team is composed of certified financial planners
They have been recognized by various media outlets throughout Canada
The firm does not cater to individual clients
Customer Reviews
These are just a few of the wonderful reviews that Ocean 6 has built up over the years:
"My husband and I recently connected to take Ocean 6s Blueprint Strategy Program and have been working with Jacky and the team and we have been extremely impressed…with Ocean 6, we are learning so we can sustain our own wealth. Looking back, I am starting to feel a lot more confident in our financial plan and future goals, whereas before taking the program I would get overwhelmed just thinking about our future finances and how to actually get to where we want to be. We are so grateful we took the program and are excited for the possibilities now that we can save smarter 🙂 We are very grateful for the Ocean 6 team and their support!
" – Natasha
"We have enjoyed working with Jay, our financial advisor and founder of Ocean 6. Jay has provided invaluable advice to us relating to our financial planning. Jay is a creative out-of-the-box thinker, and a wealth of knowledge when it comes to investing and entrepreneurship. We'd highly recommend Jay to other successful entrepreneurs interested in making the most of their financial situation." – Michelle N.
FAQs About Financial Advisory
---
That concludes our list of the best financial advisors in Vancouver. If you were able to find a firm that suits your needs, all that's left is to dial up their number for a consultation.
If you're looking for help with managing your business, you may also want to invest in a marketing agency. Luckily, we've prepared a list of the best digital marketing agencies in Vancouver to help you out.