Why Vancouver Is the Best City
Vancouver is known for its breathtaking landscape and superb weather. However, the city is also full of events and attractions that appeal to everyone, young and old, single or married!

We have no doubt you will find something to suit your interests here!
Reasons Why Vancouver Is the Best City to Live In
Vancouver is the best city to live in Canada because it has easy access to transportation, beautiful oceans and mountains, a diverse food scene, large parks, and an excellent education system.
There are also plenty of people that have a passion for bicycling and outdoor activities like hiking, skiing, cycling, or rock climbing. This city is filled with healthy living opportunities, making it a great place to live!
1. Accessible Transportation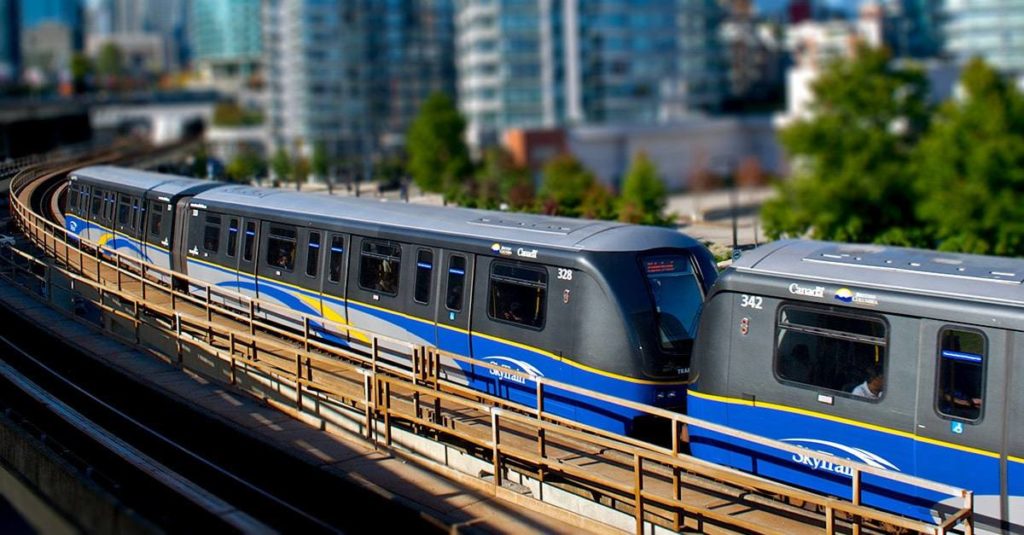 Image by the City of Vancouver via https://vancouver.ca/
Residents rely on public transportation to get from one place to another, making it an essential factor to consider when relocating to a new city. Accessible transportation allows people to easily get to necessary services, jobs, stores, and activities.
It's good that Metro Vancouver was the first city in Canada to adopt a policy offering a fully-accessible transit service.
The Government of British Columbia established Translink in 1988, and it was fully implemented in April 1999 to supersede BC Transit in the Greater Vancouver Regional District.
Translink is a world-class provider of various modes of transportation. This public transportation system operates buses that are fully accessible all through Greater Vancouver.
It also offers a rapid transit option, the Skytrain, which runs from downtown Vancouver across Surrey. This option takes you around some of Vancouver's most compelling neighborhoods, such as Mount Pleasant and Gastown.
The Seabus ferry service also runs across Vancouver Harbour from downtown Vancouver to North Vancouver. It provides scenic views of the Burrard Inlet and takes about 12 minutes to arrive at Lonsdale Quay.
2. Breathtaking scenery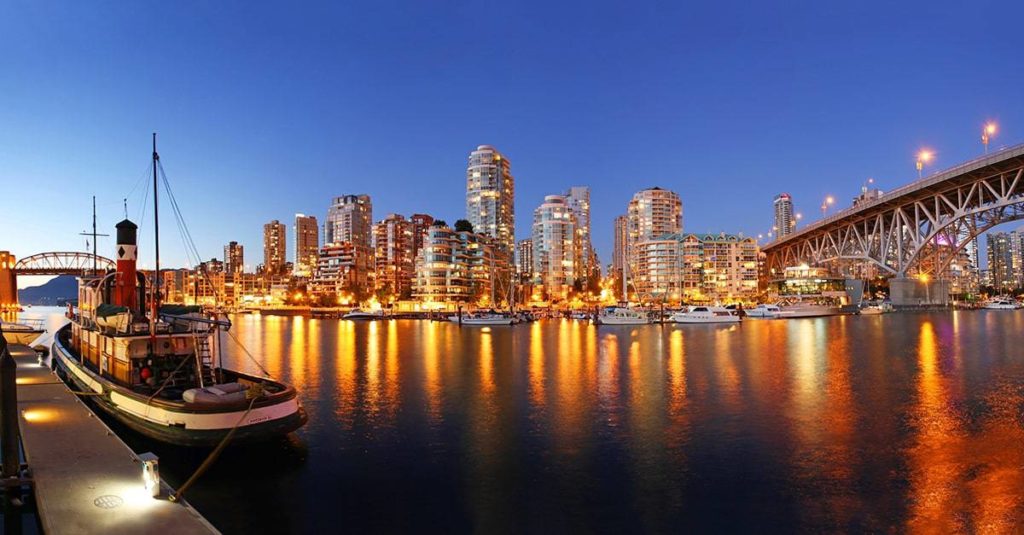 Image by the City of Vancouver via https://vancouver.ca/
Breathtaking mountains and oceans surround Vancouver. Within striking distance of Vancouver, the coasts collide with perfectly clear rivers and tall mountains.
The Pacific Ocean and the Coast Mountains shape the city's oceanside routes, making them a great way to explore the city.
In addition, Vancouver has 30 kilometers of constant waterfront paths through Vancouver neighborhoods and the SeaWall around Stanley Park.
When you travel to Whistler via the Sea-to-Sky Highway 99, you'll embark on one of the most captivating road trips of your life as you're rewarded with a gorgeous view of the Pacific Ocean.
The combination of the ocean and the tall mountains creates beautiful scenery, which is why it's ranked as one of the best road trips in the world.
Whistler also has some of the largest ski resorts in North America, including Whistler and Blackcomb. This ski resort includes the towering aforementioned mountains, and there are over 200 runs for skiers to enjoy, making Vancouver an excellent ski destination.
Another spectacular location is the Sunshine Coast in Northwest Vancouver, which can only be reached by plane or a quaint ferry ride, adding to the island's laid-back charisma.
This location offers visitors panoramic views of Vancouver Island and the Salish Sea and a lively shoreline framed by lush rainforests and the coastal mountain range.
3. Vibrant and Diverse Cuisine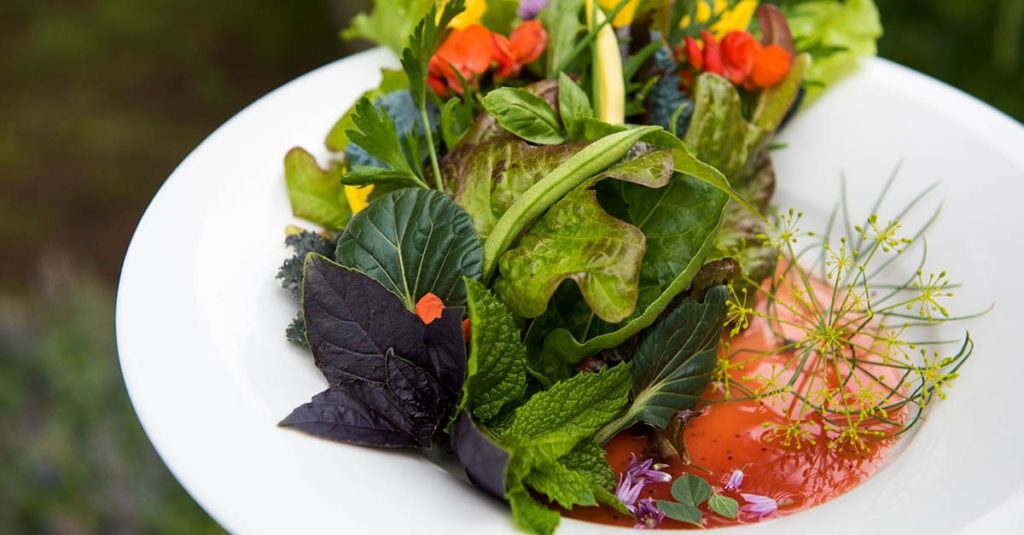 Image by the City of Vancouver via https://vancouver.ca/
Vancouverites are no strangers when it comes to experimental cuisine. A city like Vancouver will give you a lot of options if you love to explore new possibilities, especially when it comes to eating out.
Whatever part of town you live in, there's always something new on the menu. From Asian and European cuisine to some pretty tasty burger joints, Vancouver is unquestionably one of the best places in the world for foodies.
We recommend you stop by one of Vancouver's oldest commercial streets, Robson Square. This street is well-known as Vancouver's iconic dining destination!
Because of the variety of cuisines offered by the many restaurants on Robson Street, you'll immediately feel an international vibe while strolling down the sidewalk.
Expect to do a lot of walking around the area because there are a lot of dining options. This street is enhanced by its proximity to Stanley Park, which is a must-see for first-time visitors.

We recommend you drop by one of the many restaurants that offer a wealth of Asian cuisine, that include Japanese, Indonesian, Singaporean, Filipino, and many more.
If you're in the mood for French cuisine, go to Burrard Street. This well-known French restaurant serves delectable French cuisine and an extensive wine list from the Alsace region.
While on Burrard Street, we recommend that you explore the area because almost every cuisine from around the world is available to satisfy your cravings.
4. Parks Aplenty

Image by the City of Vancouver via https://vancouver.ca/
Vancouver is a park lover's paradise. These green spaces are for recreation, community building, and sharing the great outdoors with others.
The largest and most well-known of them all is Stanley Park. The Burrard Inlet and English Bay waters surround this 405-hectare public park in British Columbia.
The park is a majestic green sanctuary amidst the city's urban landscape, making it an ideal escape from Vancouver's busy streets.
We also recommend you go to Vanier Park, which is at 1000 Chestnut Street. This municipal park is located in Vancouver's Kitsilano neighborhood and is home to some of the city's famous museums.
Some of these museums include the Museum of Vancouver, the Vancouver Maritime Museum, the City of Vancouver Archives, and the H.R. MacMillan Space Centre.
Queen Elizabeth Park is another impressive municipal park in Vancouver worth visiting.
This 130-acre park, located at 4600 Cambie Street, is on top of Little Mountain and is home to former basalt quarries drilled in the early 20th century to provide supplies for the city's major roads.
5. Great Schools and Universities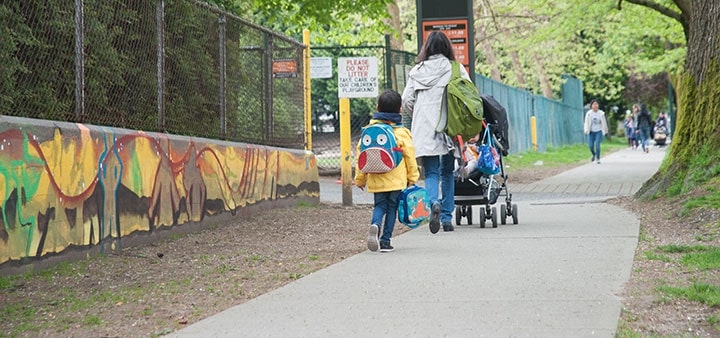 Image by the City of Vancouver via https://vancouver.ca/
Vancouver has long been recognized for its breathtaking natural beauty and vibrant culture, but it also provides world-class education.
They have educational institutions ranging from elementary schools to major universities. The school systems in this city are outstanding because Vancouver has a mixed culture, and many foreign students come here in search of a better quality of life.
The University of British Columbia is Vancouver's most well-known and oldest university. It's ranked as one of the top three universities in Canada, solidifying its reputation as one of the best places to study.
Lord Byng Secondary School is another well-known school in the Greater Vancouver area. It's ranked as one of the best elementary schools in the city as it boasts a 91% graduation rate.
This school is located at West Point Grey and is known for its Byng Arts mini-school, varsity athletic programs, advanced placement, and enriched courses.
---
When you think about it, there are countless reasons to live in Vancouver. From the stunning Pacific Ocean coastline to the wondrous beauty of the Rocky Mountains, this city is a sports fan's dream and a nature lover's paradise.
Once you've decided to live in Vancouver, here are some articles to help you decide which areas to visit.