The 5 Best Clinics for LASIK in Vancouver
Looking for LASIK eye surgery clinics? You're in luck, as that's what this article is about!
If you're ready to live without glasses and contact lenses, then here are the best clinics for LASIK in Vancouver. We surveyed and pretended to be a curious customer at each clinic, besides talking to their past clinics – all to give you a better idea of what each one offers. 
How much does a LASIK surgery in Vancouver cost?
Laser eye surgeries are a bit costly. Mainly because the cost is per eye and it also slides up with higher eye grade.
To give you an idea of the price, here's a table showing the estimated minimum price.
| | |
| --- | --- |
| Surgery Type | Price |
| LASIK | $459 and up per eye |
| PRK | $1,000 and up per eye |
| Laser Blended Vision | $1,000 and up per eye |
Compared to glasses and contact lenses (which cost $80-$200 per year), having laser eye surgery can be cheaper in the long run.
The Best Clinics for LASIK in Vancouver
Now, let's head to our list of Vancouver's top clinics for LASIK. We added notes and pros and cons for each clinic here.
1. Pacific Laser Eye Centre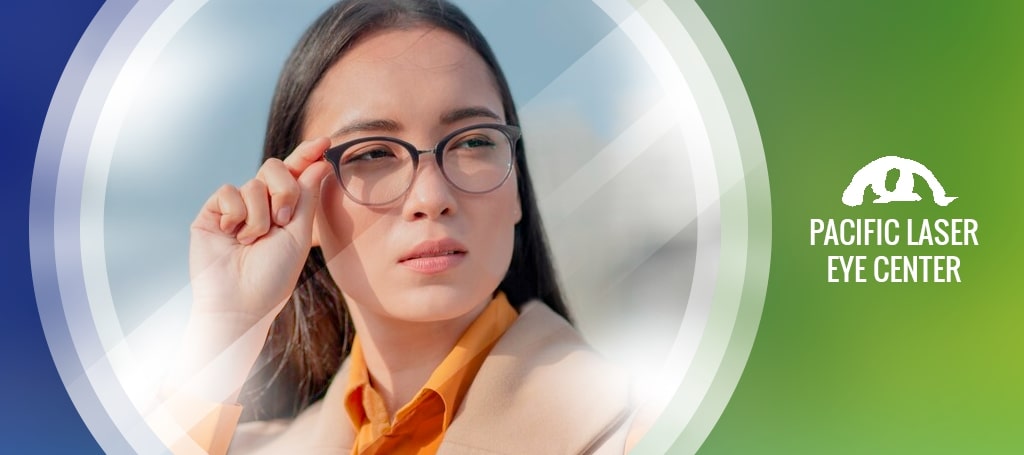 | | |
| --- | --- |
| SERVICES | Laser Refractive Procedures |
| ADDRESS | 1401 W Broadway #500, Vancouver, BC V6H 1H6, Canada |
| CONTACT NUMBER | 604-736-2625 |
| WEBSITE | https://www.pacific-laser.com/ |
| OPERATING HOURS | Monday-Friday: 9am-5pm |
Pacific Laser Eye Centre offers the SmartSurfACE™ Laser procedure that allows doctors to improve one's eyesight without the invasive process of cutting and scraping from the eye. This technology also helps reduce the number of complications one can get from traditional laser eye surgery.
Before you go here for laser eye surgery, make sure to first get information about your corneal thickness from your optometrist as they don't have an in-house one. Another thing to remember is that they also don't do surgery for people with hyperopia or far-sightedness.
But if that's no problem for you then this clinic has some great advantages.
The technology they use is very friendly and possibly less intimidating than others. The operation only takes about 40 seconds and it can even track your eyes while they're wandering, although it's better to not let your eyes wander just to make the operation easier.
This clinic is also one of the first ones to bring LASIK surgery to Vancouver. Their more than 20 years of experience and their constant research into making the surgery less invasive for the patient makes this clinic one of the best in the field.
The re-treatment rate for this clinic is also just 0.4%. This may not be exactly 0% but it's low enough to assure you that you likely won't need another laser eye surgery immediately.
With their innovative technology and experience in the field, it's also no surprise why Pacific Laser Eye Centre has a higher surgery fee compared to other clinics. But if money is not a problem for you, then this is one of the best clinics for non-invasive LASIK in Vancouver.
Uses the latest technology for safer procedures
Experienced with laser eye surgery
Low re-treatment rate
Operation only lasts 40 seconds
No in-house pre-consultation assessor 
Can't operate on far-sighted people
Customer Reviews
These are the reviews talking about how Pacific Laser Eye affected their eyesight:
"After having surgery here, my vision has improved to beyond what I had hoped for, fantastic place. The recovery did take longer than I initially thought it might, but I am very happy with the end result." – Tim Riddell
"Highly recommended for any refractory correction. I've had everything done on my eyes to correct for keratinous, including including intacs, but nothing had worked. Within minutes, I flew from LA to see Dr. Lin who literally changed my life. I now have 20/20 vision one my eye which Dr. Lin worked on last year, and expecting the same results in my second eye. The staff is professional, considerate, and kind. Overall, could not have imagined better experience." – Fadel Hanoun
2. LASIK MD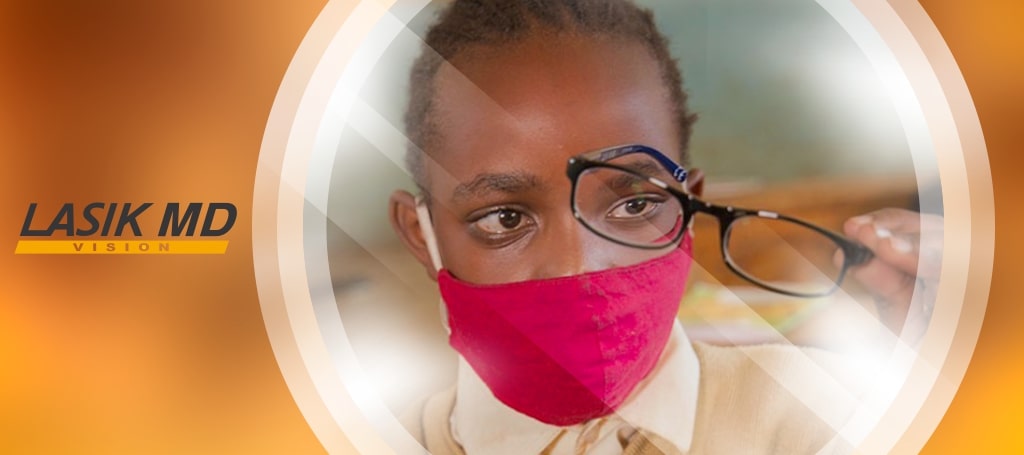 SERVICES
LASIK
PRK
ADDRESS
885 W Georgia St #110a, Vancouver, BC V6C 2G2, Canada
CONTACT NUMBER
604-639-8088
WEBSITE
https://www.lasikmd.com/
OPERATING HOURS
Tuesday: 10am-6pm
Wednesday-Saturday: 8am-4:30pm
Even though they're closed on Sunday and Monday, LASIK MD still ensures that their patients' ability to book appointments is accounted for. They do this by providing an advanced scheduling system on their website.
They also make it easy for patients to afford LASIK surgery as they have flexible financing options. With a 5-year payment plan, the cost shouldn't be that much of a pain to handle for most.
Their in-house optometrist can also provide a pre-operative consultation to check if you're eligible for surgery. This is also free and surgery isn't obligatory during your consultation.
It's kind of disappointing to know that they still use the older method of laser surgery though. The surgery also takes more than 10 minutes, which can be uncomfortable for those afraid of surgeries.
But with their low fees and high success rates, it's not hard to see why LASIK MD is the best laser eye surgery clinic for many people. They're consistent and make this procedure accessible to most.
Long installment payment
In-house optometrist for free consultation
Advanced scheduling system
Closed on Sunday and Monday
The procedure takes a long time
Customer Reviews
Here are some of the reviewers talking about their experience with LASIK MD:
"Life changing experience. Quick procedure and extremely fast recovery time, highly recommend to all who find glasses to be a burden. No more fogged up lenses, scanning around in the morning looking for glasses, and overall just better quality of life." – Tait Zieffle
"Life changing ! It's one of those things where you say why did I wait so long!? Staff were extremely helpful ,knowledgeable and really helps put you at ease. I am recommending 1000% LASIK MD." – Natalie Collier
3. Downtown Vancouver Optometry Clinic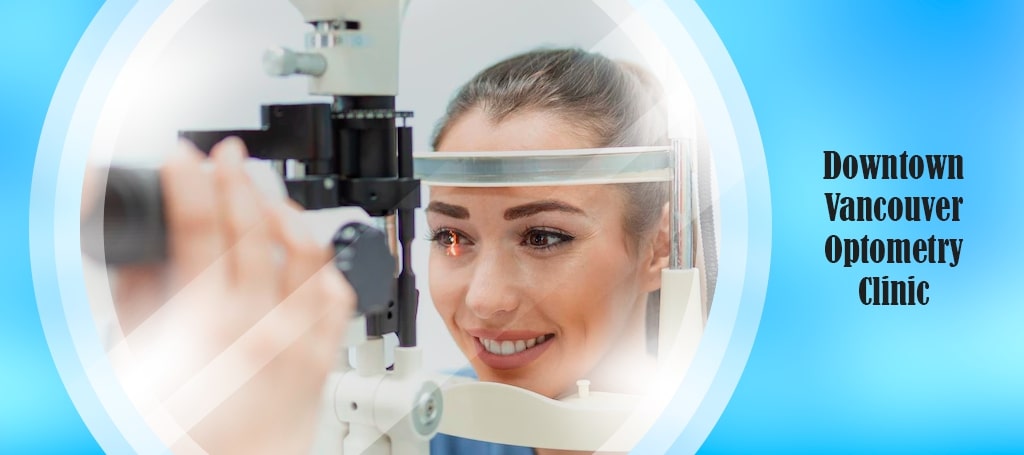 SERVICES
LASIK
PRK
ADDRESS
700 W Georgia St #1440, Vancouver, BC V7Y 1C6, Canada
CONTACT NUMBER
604-681-5351
WEBSITE
https://www.myeyesonline.com/
OPERATING HOURS
Monday-Friday: 7:30am-5pm
This clinic has been around since 1933 and was previously known as Columbia Optical Company Limited. That makes it one of the oldest we checked out, so it's not entirely surprising that it has such a strong client base.
They have two types of laser eye surgery here. There's the classic LASIK surgery one and the PRK or Photorefractive Keratectomy.
The difference between LASIK and PRK is that the latter takes away the top layer of the cornea to reshape the other layers. It doesn't create a flap like LASIK so it lessens the risk of complications.
However, PRK surgeries also have a longer recovery time compared to LASIK. Bear that in mind when deciding which one to go for, although you can also just ask the doctors here for a thorough comparison of the options.
If you're scared of the idea of having a laser on your eye, by the way, the doctors here can easily calm you down: we found that they explain everything thoroughly and prepare you very soothingly for the surgery. With their excellent bedside manners, you won't end up being too nervous about the LASIK surgery.
We also like that they can also do eye examinations here. You won't need to book another clinic appointment just for that.
Speaking of scheduling, we're a bit disappointed that they don't have a good online booking system. Although you can ask for an appointment in their online form, other companies allow you to choose an appointment time that's immediately confirmed after submission.
They also don't offer any flexible financing plans. However, we appreciate that they can directly bill the insurance provider instead
Overall though, this is still one of the best places for LASIK surgeries in Vancouver. Their professional and personable doctors and the availability of two different laser surgery options are pretty compelling reasons to choose them.
Offers LASIK and PRK surgery
More than 70 years in business
In-house eye examination is available
Online scheduling doesn't immediately confirm schedules
No flexible financing plan
Customer Reviews
These people talk about their experience here:
"I went to this clinic for the first time and saw Dr. Jordan Chou. He was incredibly thorough, informative, and educational. He took safety precautions and explained in detail my diagnostic and preventative measures for my eyes. I was comfortable, the clinic was clean and the customer service was above par. I will be seeing and trusting my vision with Dr. Chou in the future to come. I would recommend visiting here." – Angela Luong
"Dr. Jordan Chou has been my optometrist for as long as he has been practicing in Vancouver. His knowledge, patience, attention to detail, and general bedside manner is second to none. I highly recommend his services to anyone looking for an excellent optometrist!" – Cody Lin
4. London Eye Centre
SERVICES
No Touch PRK
Intralase SBK
Monovision
ADDRESS
126 15th St E Unit 306, North Vancouver, BC V7M 2P9, Canada
CONTACT NUMBER
844-950-0616
WEBSITE
https://www.lasereye.com/
OPERATING HOURS
Monday-Friday: 9am-5pm
With more than 3 decades in the business, this clinic has a reputation for its safe laser eye surgeries throughout the Metro Vancouver area.
They offer no-touch PRK surgery, IntraLase SBK, and monovision surgeries. What's especially interesting about this clinic is that it's also one of the first clinics in Vancouver to do PRK surgery.
They also helped develop a no-touch type of surgery to address one of the main issues with conventional PRK, which still requires the surgeons to remove the outer layer of the cornea. Without that step, the chances of having a failed surgery are lessened.
They are also one of the few that offer IntraLase SBK. This surgery is a bit similar to PRK but the recovery time is much faster, to keep things simple.
While it's disappointing that they're closed during the weekend, we appreciate the fact that it's easy to schedule a consultation with them. So you can just book in advance and file a leave if you have work during the weekdays.
We also like their offer of a flexible financing plan. That said, we would honestly appreciate it if they also did direct insurance billing in the future.
This company may have a few drawbacks but it's easy to overlook those due to their years of experience and their great financing plans.
Offers different types of laser eye surgeries
Can do IntraLase SBK 
Easy online scheduling system
Has a flexible financing plan
No direct insurance billing
Closed during the weekend
Customer Reviews
These customers talk about what they like about this company:
"I had laser surgery at London Eyes back in Aug 2020 and I am extremely happy with the process and the results. Steve did my first consultation and a lot of my follow up appointments after. He is super friendly and knowledgeable which made the whole experience a lot more comfortable. I highly recommend London Eye Centre to anyone who is interested in getting laser eye surgery." – Celia Zeng
"I am so glad I decided to go to London Eye for my surgery. Due to Covid, I chose to do my consultation online, and the process even though it was via webcam was clear and covered all of my questions and anxieties. For the SBK procedure, it was fast and all staff were friendly, calm and made me feel so comfortable. I now have better than 20/20 vision. I will definitely continue sending all of my friends and family who are interested to London Eye. I wish I could give ten stars!" – Lana Crockett
5. BoydVision Centre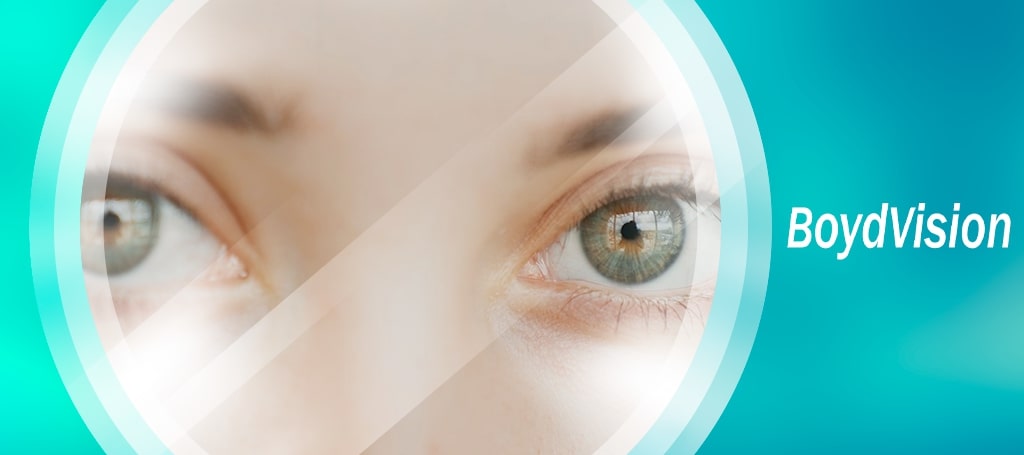 SERVICES
Femto LASIK
Custom Procedure PRK
Laser Blended Vision Correction
Cataract Surgery
Refractive Lens Exchange
Premium Lens Implant
Phakic Implant Surgery
ADDRESS
4980 Kingsway #503, Burnaby, BC V5H 4K7, Canada
CONTACT NUMBER
604-430-9560
WEBSITE
https://www.boydvision.ca/
OPERATING HOURS
Monday-Friday: 9am-5pm
Okay, we're cheating a bit here since this one is located in Burnaby. But well, it's pretty close by and was heavily recommended, so this is pretty much an honorary Vancouver LASIK clinic for us.
BoydVision is led by Dr. Michael Boyd, who has performed more than 25,000 surgical procedures. His clinic offers a lot of surgery options aside from just LASIK, such as PRK and refractive lens exchange.
For the LASIK procedure here, by the way, they use a bladeless laser. This technology helps in making sure that there will be fewer possible complications post-surgery.
This procedure also has a reduced healing time so you basically won't need to wait more than a month just for your eyes to completely see again.
If you're going to this clinic, you might need to plan out your schedule in advance and file leaves since they're closed during the weekend. Since it's also in Burnaby, you might not be able to do a regular post-op visit, depending on your location.
Luckily, they can also work with your normal optometrist for your post-op care. So, there's really no need to drive to Burnaby almost every week.
If you have the time to drive to Burnaby, then going to this clinic for LASIK surgery is pretty worth it.
Experienced surgeon
Bladeless laser for LASIK
Can work with different optometrists for post-op care
Closed on weekend 
Located outside Vancouver
Customer Reviews
Here are some testimonials from previous patients:
"Dr. Boyd is a top notch professional. I came into his busy clinic and he put his day on hold to deal with my emergency and got me into surgery that night. I can not imagine the stress a doctor must be under when delivering top notch professional care to all their regular patients and then all of a sudden an emergency like me shows up. He made me feel at ease and right away I knew I was in good hands. Thank you so much Dr. Boyd." – Simon Pearce
"Best eye surgeon and excellent LASIK surgeon in town. Dr Boyd has taken care of the vision of our family members including Symphony Lens implants / laser enhancements. All surgeries turned out with excellent results. The only exception was that I healed a little slower than the others, which does not reflect the surgeon's skill." – Jantje lbk
FAQs About LASIK
---
Well, we hope that this article can help you choose where to go for your LASIK surgery.
After the surgery, you'll have some blurry vision and will need to stay home. Why not make your staycation fun and order a pizza from one of the shops in our list of the best pizza delivery in Vancouver?