The 7 Best Carpenters in Vancouver
Whether for a house renovation or simple home repairs, carpenters are a vital part of making your house beautiful and comfortable. Hire the wrong one and you'll have a disaster on your hands.
That's why in this article, we'll show you the best carpenters in Vancouver. We asked our readers and did our own research on their recommendations to know which ones can be called the best! 
How much does getting a carpenter in Vancouver cost?
Like other trades in Vancouver, carpentry cost is still based on different variables such as the hourly cost of the carpenter and the materials that are being used.
To give you an idea of the common pricing of different tasks, you can look at the table below for the rates of experienced carpenters.
| | |
| --- | --- |
| Service | Price |
| House Framing | $3,000 and up |
| Hardwood Floor Installation | $4,000 and up |
| Custom Cabinets | $500 and up |
| Crown Molding Installation | $1,000 and up |
| Custom Built-in Wardrobe | $2,000 and up |
The pricing listed here can change due to different materials and the different hourly rates of each carpenter.
The Best Carpenters in Vancouver
We took note of the pros and cons of each carpenter listed here to give you an unbiased view of the top carpenters in Vancouver. After the article, we'll also answer some of the common questions people have about carpenters, so stick around until then.
1. Custom Vancouver Carpentry
SERVICES
Bathroom Remodel/Updates
Kitchens
Floors & Baseboard
Door & Window Trim
Crown Moulding
Siding Replacement
Additions
New Home Builds
Interior Renovations
Exterior Renovations
Additions
Laneway Homes
Reclaimed Doors
Custom Tables
Custom Desks
Custom Benches
Custom Shelves
CONTACT NUMBER
778-968-9660
WEBSITE
https://vancarpentry.com/
OPERATING HOURS
Monday-Saturday: 7:30 AM-6:00 PM
Custom Vancouver Carpentry is a Better Business Bureau accredited company. And although it's not the 24/7 carpentry company that solve people may be looking for, this company still has a lot to offer.
Aside from their experience with commercial work, Custom Vancouver Carpentry can also work in commercial spaces. They offer a variety of services ranging from general renovation work and house builds to custom shelves and doors.
Although they have no service guarantees, we still find the quality of their work pretty good. Our respondents and a lot of other reviews have said that they are amazing at what they do and are pretty fast in doing their tasks.
Communicating with them is also easy. They're only open from 7:30 AM to 6:00 PM but they reply quickly to inquiries as long as you message within their business hours.
All in all, while we would like a service guarantee from this company, their quality of work and their range of services make up for it. The BBB accreditation tilts the scales in their favor too, as it indicates strong attention to customer service.
BBB accredited 
Can work on commercial property tasks
Wide range of services
No service guarantees
Not open during the weekend
Customer Reviews
The two reviewers here appreciated the work that Custom Vancouver Carpentry did:
"Highly recommend these guys. They're prompt, easy to communicate with, professional, clean up well after each day and yes, do great work on top of it. In a field where there is a lot of mediocre, over priced carpentry – this is the kind of company you want to succeed." – Jeff Golby
"We hired Custom Vancouver Carpentry's Crew to do our Full Gut renovation of our 3500 Sq/Ft home. The Crew was Fully equipped and ready to work on time everyday. The guys blew me away with their hard work and extensive knowledge. Everyday as the project went on I was amazed at what had got done. It seemed to move along quicker than I expected, and thats saying a lot. Overall a great crew of bright young talent, at a very reasonable price. They will be most highly recommended by me going Fwd. Truly a five star Crew" – Matthieu Kokai
2. Argenta Painting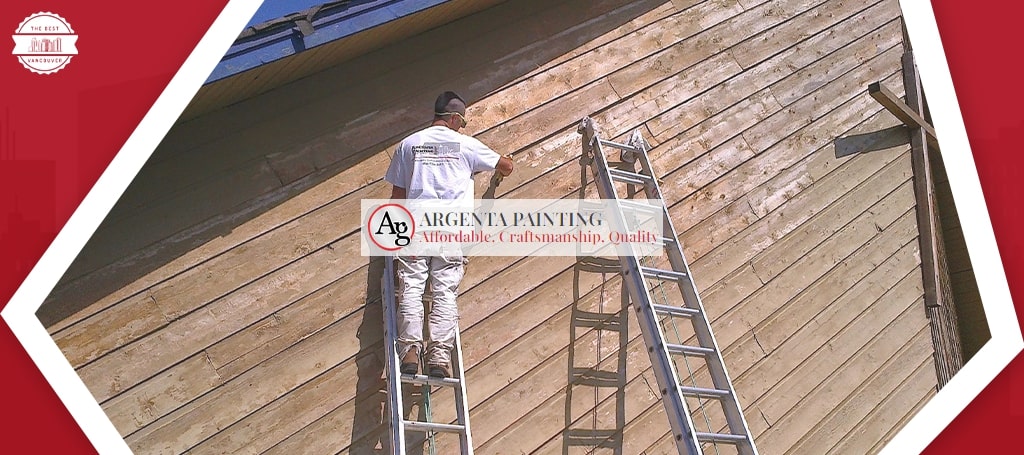 SERVICES
Installation of Doors
Baseboards
Crown Moulding
Window Cases
ADDRESS
1285 W Broadway #600, Vancouver, BC V6H 3X8, Canada
CONTACT NUMBER
604-763-7995
WEBSITE
https://argentapainting.com/
OPERATING HOURS
Monday-Friday: 7:00 AM-5:00 PM
Despite the name, Argenta Painting doesn't only do painting but also offers carpentry services to Vancouverites.
First off, they're closed during the weekends and have short operating hours but communicating with them is really easy. On their website is a chat feature that makes it easy to talk to at least one of their staff.
On top of that, they also offer a 3-year service warranty, which is something we appreciate. It guarantees that they'll fix something if they didn't do a good-enough job during the first time.
Argenta Painting also extends its services to industrial and high-rise buildings on top of residential properties. However, we find their offers of carpentry services pretty lacking.
Their services are limited to the installation of doors, moulding, baseboards, and window cases. They don't have the full-service offers other carpentry companies have.
But if you're really not in need of more specialized carpentry services, then Argenta Painting is one of the best carpentry companies in Vancouver. Their above and beyond customer service along with their warranty are pretty great to have.
Communicating with them is easy 
Can work with industrial and high rise buildings
Has a 3-year service warranty
Short operating hours
Limited carpentry services
Customer Reviews
Here are some customers that have tried out their carpentry services too:
"I have been using Argenta Painting for many years now. They have been my "go to crew" for all my projects. Quality, Service and Integrity are a must when I choose a sub-contractor. Argenta hits all these points and then some. Their pricing and quality is always next to none. Jr and crew are always there to make myself and my customers happy and will always go above and beyond the call. I highly recommend Argenta looking for a reliable, honest, quality painting and restoration contractor." – Adam Yap
"We had Ricardo to replace our rotten wood trims, paint our stucco and exterior trims and fascias recently. Their price is very competitive. The communication with Ricardo is excellent throughout the whole project. Their employees are very professional, efficient and polite. We are very satisfied with the end result and will definitely use them again for our future projects." – Jennifer Yang
3. GVA Contracting Inc.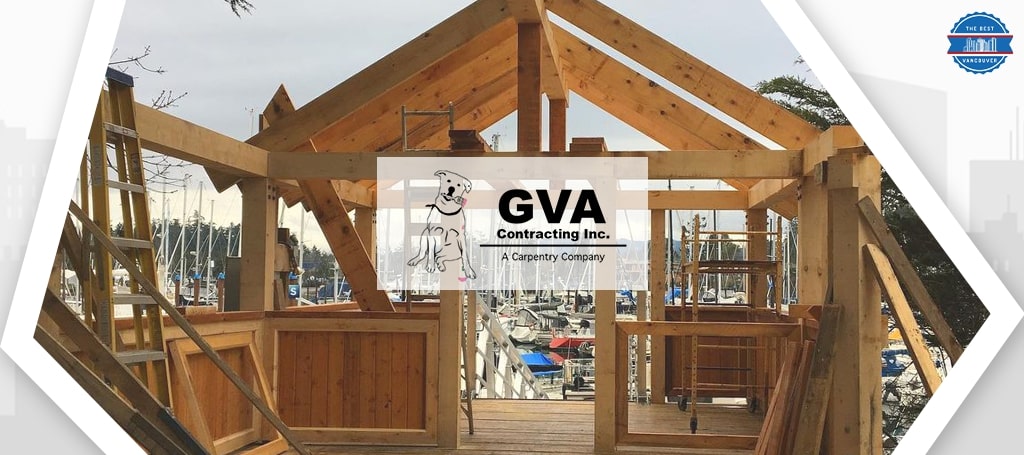 SERVICES
Door Repair & Installation
Trim & Molding
Finish Carpentry
Flooring
Decks & Fences
ADDRESS
3024 W King Edward Ave, Vancouver, BC V6L 1V5, Canada
CONTACT NUMBER
778-584-3915
WEBSITE
https://www.gvacontracting.com/
OPERATING HOURS
Monday: 7:30 AM-4:00 PM
Tuesday-Friday: 7:30 AM-4:30 PM
Saturday: 9:00 AM-4:00 PM
Although GVA Contracting Inc. isn't BBB accredited, they still have a lot of great things to offer to their clients.
What we like about them is that they can do a wide range of carpentry tasks: they're not limited to normal installation of furniture and decks. They can also do flooring and finishes around the house.
It's also super-easy to get a quote from them as you can just fill up an online form and they respond to you pretty fast. Price quotes from them are also free and they won't pressure you to hire them even after giving their quote.
Alongside their carpentry jobs, they're also not afraid to take on a few odd jobs here and there. This is helpful as you can kill two birds with one stone during their visit if ever you need some repairs.
All in all, we highly recommend GVA Contracting. Their above-and-beyond craftsmanship has led them to be among the best carpenters in Vancouver.
Wide range of carpentry services
Easy price quotation 
Can do odd jobs aside from carpentry
Give 3 year warranty on labour
Customer Reviews
These reviews talk about what getting GVA Contracting as your carpenter is like:
"Excellent work! Provided me with all the information I asked for before hand, super efficient and professional on day of at removing cabinets, etc. and installing a dishwasher, and filled me in on all the info I needed to know for future, which was much appreciated. Was also super helpful and fixed a couple other things at the house. All for a reasonable rate. I highly recommend and will have him back if any future work is needed!" – Jessica Silva
"Hired Fred to come install interior doors, install trim and mouldings. He did an excellent job in a timely manner for a reasonable price. I would highly recommend hiring GVA contracting again for any carpentry work!" – William Nugent
4. Fournier Finishing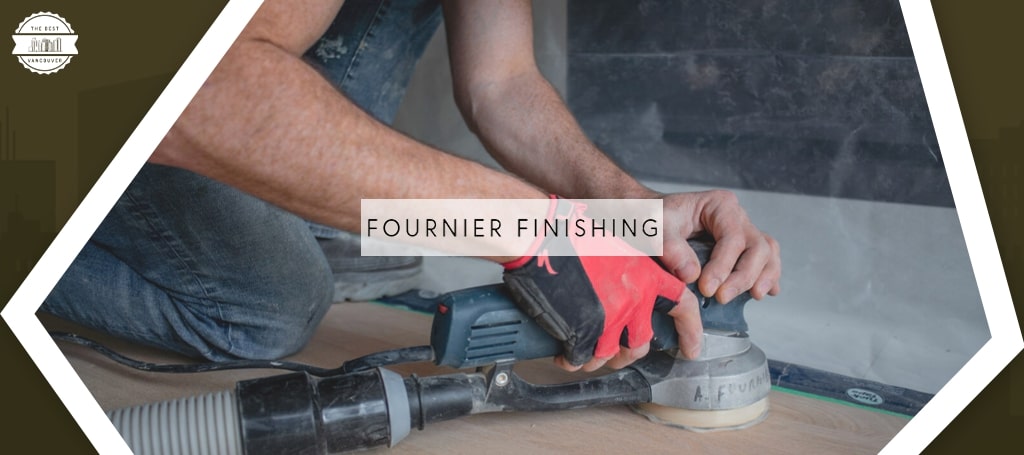 SERVICES
Hardwood Floor Refinishing
Stair & Railing Refinishing
Stair, Railing & Floor Installation
Trim and Finish Carpentry
CONTACT NUMBER
604-789-4689
WEBSITE
https://www.fournierfinishing.ca/
OPERATING HOURS
Monday-Sunday: 7:00 AM-9:00 PM
With 12 years in the trade, Alex Fournier operates Fournier Finishing with an expert hand.
Fournier brought a background in woodworking, furniture building, and welding to his own company. This background is the reason for his famously polished finishes and ability to make any room in the house aesthetically appealing too.
Even though we find his carpentry services pretty limited, we appreciate that he only offers what he knows he can do best. Based on our survey, he never rushes his work and focuses on quality.
Fournier Finishing also doesn't have any service warranties, which is a bit disappointing. But we heard from others that his work still holds up great after several years.
We do like that Fournier Finishing is open from Monday to Sunday. Fournier can respond to your queries any day of the week and you can also have any carpentry done during the weekends.
So overall, while Fournier Finishing has a few downsides, we still find Fournier's skills and professionalism more than makes up for it. The experience of working with him may also be just what some need, as it tends to be more personal than usual.
12 years in the trade
Years of experience with different trades
Open the whole week 
Limited range of carpentry services
No service guarantee
Customer Reviews
Here are reviews showing their experience with the owner of Fournier Finishing:
"Impressed with his website and reviews we decided to give Alex a call.
He responded quickly and provided a quote that fit our budget.
Alex did the job in the estimated time frame with a minimal amount of disruption. The resurfaced stairs look amazing and we would definitely recommend him to friends and family if they need a similar job done.
Thanks Alex" – John Kuiper
"Alex's efficient, effective approach to his profession is refreshing. Alex is clearly talented. He knows what he is doing, works to code , is creative to solve problems , is great to work with and doesn't make a project take any longer than it has to. His work is reliable and will last the test of time. He makes what he does look easy because he knows what he is doing. I would not hesitate to recommend Alex for any carpentry work. Alex built an absolutely fantastic complicated stairwell railing/newel posts for us , and we liked his work so much, that we have hired Alex for more projects in our home. He has begun those projects and they are as well done as the stair railing system, done efficiently and effectively. We can't recommend Alex highly enough !" – Florence Lockhart
5. Quartersawn Carpentry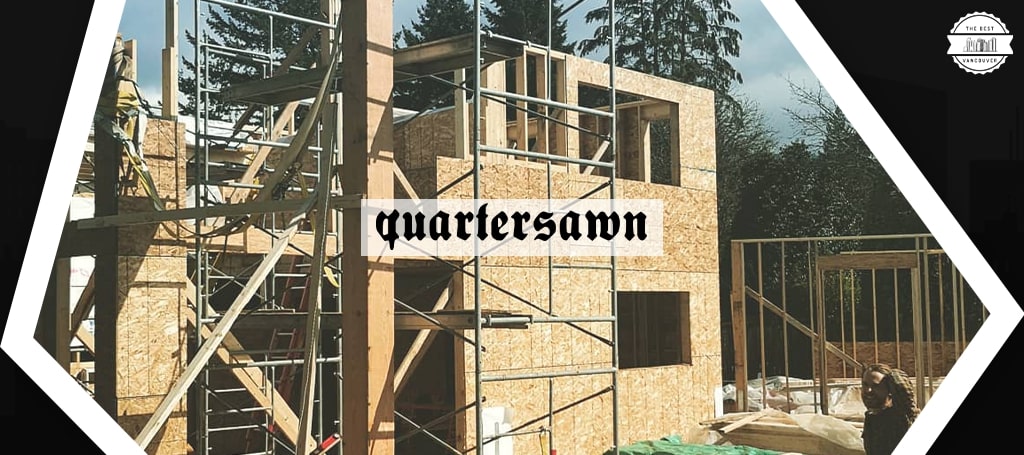 SERVICES
Interior Trim And Moulding Installation
Door And Hardware Installation
Remodeling
Cedar And Landscape Carpentry
CONTACT NUMBER
604-812-3538
WEBSITE
https://www.quartersawn.ca/
OPERATING HOURS
Monday-Friday: 9:00 AM-5:00 PM
Quartersawn Carpentry was awarded for being the best carpenter in the North Vancouver area by Quality Business Awards. And the consensus from their clients shows that many others here think that award justified.
Unlike other companies listed here, they're closed during the weekend and they also have short operating hours. Not good, of course: we prefer more available services, generally.
However, if you're not rushing, then their many previous customers and clients can tell you that getting Quartersawn Carpentry is worth it. And we're inclined to agree.
First, they're rather prompt and professional, being quick to get on the job. We couldn't complain about their service, from what we saw.
Second, they have a lot of services: aside from the standard carpentry offers, this company also offers cedar and landscape carpentry to help make a yard beautiful.
And don't think that they only work with wood. They have previous experience with creating concrete decks and building planters with modern design.
However, we find them pretty lacking in the warranty department. While others are starting to offer service guarantees or at least have BBB accreditation, Quartersawn Carpentry still doesn't have any of those.
Despite that, there is their reputation to offer a counterbalance. Quartersawn Carpentry still is considered one of the best carpenters in Vancouver for their great quality of work and their unique range of services – most of their clients told us they were good enough that the lack of a warranty was a non-issue.
Very strong resume and reputation locally
Can do cedar and landscape carpentry
Can work with concrete 
Closed during the weekend
No guarantees
Customer Reviews
These people talk about the results of Quartersawn Carpentry:
"We were VERY happy with the work done by Quatersawn Carpentry. They built our beautiful new fence and the work was done on time on budget. David is a very nice guy, made great suggestions and we would highly recommend him for your next job!" -Gavin Hughes
"I have contracted Quatersawn Carpentry on multiple occasions. Dave is extremely knowledgeable in all aspects of carpentry and building science. He pays close attention to the details and produces an excellent result every time." – Raphael Belanger
6. Boru Carpentry & Design Ltd.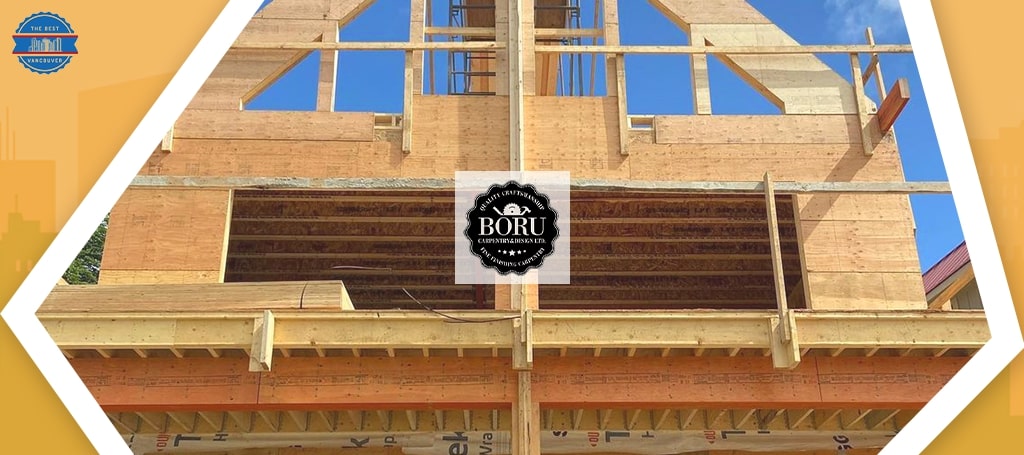 SERVICES
Renovations, staircases, decks, finishing, framing & forming, custom.
WEBSITE
https://www.borucarpentry.com
ADDRESS
54 – 2607 Kendal Ave, Cumberland BC, V0R 1S0
CONTACT DETAILS
+1 778-926-3775


[email protected]

OPERATING HOURS
Monday – Friday, 8:00 AM – 5 PMSaturday, 8 AM – 1 PM
A recipient of the annual Houzz award for Excellence in Service and Customer Satisfaction in 2018 and 2019, Boru Carpentry & Design is a carpentry company based in Vancouver.
They proudly provide their service in Courtenay, Comox, Campbell River, Parksville, and Nanaimo. With over 2 decades of carpentry expertise, Boru perfected the art of providing a people-focused service thus the client's satisfaction will always come first.
Their services include framing, forming, decks, fences, structural repairs, finishing, pergolas, staircases, and custom projects. We particularly liked how they do finishings, a lot of reviews agree with us saying that the projects turn out better than we had envisioned.
Being a team of carpenters in work and heart, they understand quality, craftsmanship, and work ethics. They provide full transparency in everything they do and they have a great track record of delivering quality workmanship.
Great attention to detail 
Full transparency
People-focused 
Strict planning method (can be time-consuming)
Customer Reviews
Remarkably skilled and meticulous crew
"I was lucky enough to hear about Kevin from a friend, and immediately upon first meeting hired Boru Carpentry to do a fairly modest job for me, i.e., replace a flight of exterior stairs. I am more and more delighted with the finished product every time I look at it. If I have to be honest, it turned out much nicer than I had envisioned. In fact, the entire process was a pleasure from start to finish. Kevin is an honourable businessman (yes, they DO still exist) and despite the most uncooperative weather, the remarkably skilled and meticulous crew were invariably cheerful and courteous. Now I can seriously think about getting some major jobs done, because I've found the right company to do them. Thanks, Kevin – until next time!" – Erica Thorvald
Very pleased
"Just had my exterior stairs replaced by Boru Carpentry a couple of weeks ago. Very pleased. Great job and great clean up. Would definitely recommend." – Nola Johnson
7. EuroStar Finishing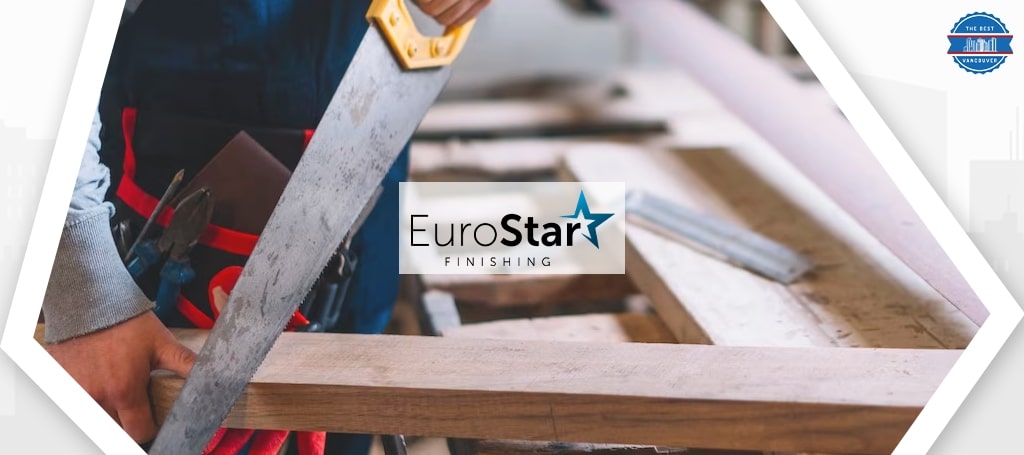 SERVICES
Painting, drywall, flooring, tiling, plumbing, electrical, finishing, millwork, decks, fencing, crown molding, baseboards, and custom solutions.
WEBSITE
https://www.eurostarfinishing.com/
ADDRESS
CONTACT DETAILS
778.710.0642


[email protected]

OPERATING HOURS
Monday – Friday, 9:00 AM – 5 PM
EuroStar Finishing is a company that provides reliable handyman services throughout the greater Vancouver area. One of their goals is to provide top-quality service without compromise and to do that they made a professional method or process in order to increase efficiency.
Being led by a team of experienced handymen led by Ales Lang, they have actively been applying his experience and expertise to help homeowners with their home improvement projects.
Among the various services they offer we particularly liked how they do tiling work. The tiles are well-spaced and perfectly put together which shows how they have great attention to detail and how experienced they are.
With everything they have to offer, we truly believe that EuroStar Finishing is one of the best companies that provide handyman services in Vancouver. They also have great rates and excellent customer support.
Great attention to detail
Excellent customer support
Affordable rates
Customer Reviews
Attention to detail
"Ales created a beautiful space under our stairs for our sons playroom. Although this was a small job, he gave it his absolute best! He kept a very clean job site and we were so appreciative of his attention to detail. We are so pleased with Ales's work and would definitely recommend him for drywalling, painting, lighting, finishing detail, etc." – Amanda Regamble
Ales works professionally, precisely, and timely
"Ales works professionally, precisely, and timely. I have recommended Ales to other people and, like me, all are astonished by his meticulous attention to detail. And he does his best to accommodate clients' schedules. I have no hesitation in giving Ales and his crew a five star rating. They deserve it." – Isabel Bleim
FAQs About Carpenters
---
That's it for the best carpenters in Vancouver! If you know any carpenters that deserve to be in this list, message us and we'll review them.
By the way, if you're interested in home improvements, we have a lot of different articles that can help you. For example, if you want to have a great fence for your yard, we have an article on the best fencing contractors in Vancouver.