The 5 Best Apartments in Vancouver
Whether you're married with kids or new to the adult world, buying a standalone home can be a big investment. In a lot of ways, multi-story living spaces can offer the same perks as a house while also adding a few extra comforts.
So, to give you some alternative options, we've researched some of the best apartments in Vancouver.  Along with their services, contact info, and websites, we've also included tenant reviews and apartment breakdowns to help you pick a place to call home.
How Much Does an Apartment Cost in Vancouver?
Before all else, it's important to keep a budget in mind when searching for a living space. That's why we've put together a cost table with price ranges for apartments of various sizes:
| | | | |
| --- | --- | --- | --- |
| Apartment type | Low-end cost | Average cost | High-end cost |
| Studio Apt. | $1,500/month | $1,750/month | $2,000/month |
| 1 Bedroom Apt. | $1,800/month | $2,050/month | $2,300/month |
| 2 Bedroom Apt. | $2,500/month | $2,900/month | $3,500/month |
| 3 Bedroom Apt. | $3,000/month | $3,613/month | $5,000/month |
As you can see, apartments can have a relatively wide price range that mostly depends on their location. The high-end costs you see before you are typically apartments located in downtown Vancouver.
Alternatively, the low-end costs are those that are relatively farther from the city center. Keep in mind, other factors that can also affect cost could be apartment amenities, nearby schools/malls, and also furnishings.
The Best Apartments in Vancouver
Now that you've got a budget in mind and you know what to look for, it's time to go house hunting. So, here are our picks for the best apartments in Vancouver.
1. 600 Drake
SERVICES
Contemporary apartment rentals
Midrise apartment
Studio & one bedroom apartments
WEBSITE
https://www.concertproperties.com/rentals/600-drake
ADDRESS
600 Drake Street Vancouver BC V6B 5W7
CONTACT DETAILS
Phone number: (604) 243-0609
Toll-free number: (888) 639-7713
Email:

[email protected]

OPERATING HOURS
Monday: 8:30 am – 5 pm
Tuesday: 8:30 am – 5 pm
Wednesday: 8:30 am – 5 pm
Thursday: 8:30 am – 5 pm
Friday: 8:30 am – 5 pm
Saturday: 8:30 am – 5 pm
Sunday: closed
600 Drake is a 12-story contemporary apartment building situated at the foot of Vancouver's Granville Bridge. In terms of location, the place is within walking distance of both David Lam Park and George Wainborn Park.
Along with this, tenants can easily access the many restaurants and bars at Yaletown via a 7-minute commute. Speaking of commutes, Granville Island is also easily accessible to tenants with the Aquabus service.
Focusing on the building itself, 600 Drake offers apartments ranging from studio-sized spaces to 1-bedroom penthouses which makes it ideal for young couples or first-time renters. Tenants can enjoy a ton of amenities such as a game room, gym, and a resident lounge.
Overall, this apartment building offers an excellent balance of accessibility and cost. The fact that the residences are relatively small means that rent will also be more affordable when compared to a 2-bedroom or 3-bedroom apartment.
Great for young couples/first-time renters
Equipped with a laundry facility
Has a large game room for tenants
Only offers studio and 1-bedroom apartments
Customer Reviews
600 Drake has earned more than its fair share of five-star reviews over the years:
"The building is always clean and organised, the price is fair and actually low compared to all other downtown buildings available, the staff is amazing, any issues in the building or units are taken care of very rapidly, the amenities and the laundry room are perfect for the tenants' needs, and they try to be as environmentally friendly as possible with many different kinds of bins to sort recyclables and garbage." – Clara M.
"Great location, great tenants, clean building, staff are wonderful. For downtown the rent is amazing." – Jason L.
2. Bayview at Coal Harbour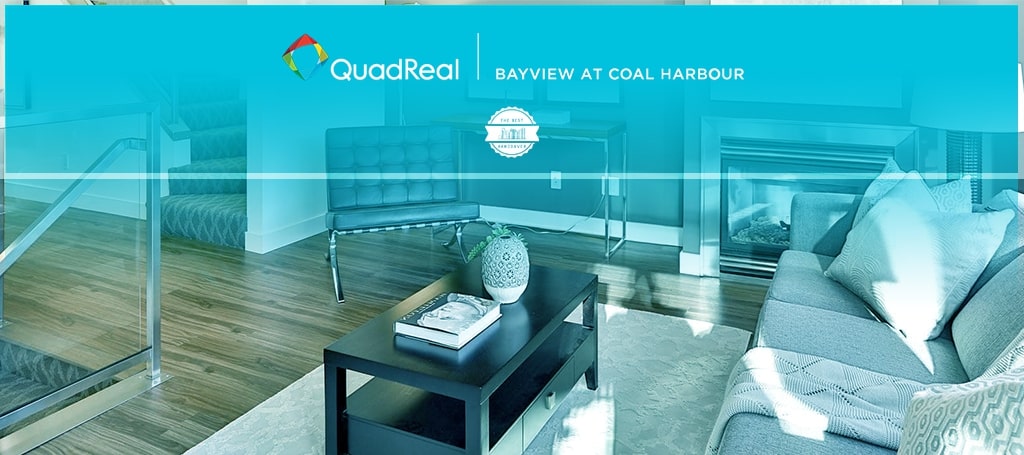 SERVICES
Luxury apartments
Studio apartments
1 bedroom & 2 bedroom rentals
WEBSITE
https://www.quadrealres.com/apartments/bc/vancouver/bayview-at-coal-harbour-new-0/
ADDRESS
1529 W Pender St, Vancouver, BC J4Y 0K7, Canada
CONTACT DETAILS
Phone number: (778) 381-5744
OPERATING HOURS
Monday: 9 am – 6 pm
Tuesday: 9 am – 6 pm
Wednesday: 9 am – 6 pm
Thursday: 9 am – 6 pm
Friday: 9 am – 12 pm
Saturday: 10 am – 5 pm
Sunday: closed
Bayview offers a full range of apartments ranging from your standard studio size to full 2-bedroom living spaces. As a luxury apartment complex, a great number of the properties at Bayview are fully furnished.
This can be handy for renters who want to have a ready-to-live-in space without having to worry about buying furniture and appliances. Of course, if you'd prefer a blank canvas, there is plenty of space to work with as the ample floor plans offer tons of layouts.
No luxury apartment complex would be complete without a set of fancy amenities for tenants to enjoy, though. Fortunately, the folks at Bayview are treated to a resident's lounge complete with lawn chairs and a grill as well as a hot tub and a full gym.
Residents also have access to underground parking spots complete with bicycle storage spaces, and a convenient electric vehicle charging station.
Last but not least, Bayview is only 15 minutes away from Stanley Park, which has everything from tennis courts to golf courses.
Relatively close to Stanley Park
Has both furnished and unfurnished units
Has a charging station for electric vehicles
The rates at Bayview can be relatively expensive
Customer Reviews
As a luxury living space, Bayview has done a great job offering excellent facilities and equally exemplary services:
"My husband and I consider ourselves very lucky to have been able to secure an apartment in this building. The staff are great and accommodating and made our move-in very easy. I would definitely recommend this building to my friends and family." – David A.
"Simply a home away from home, the facilities and location simply the best. The icing on the cake is simply the management team and all the concierge staff – professional and so so personable, all of you are truly amazing and exceptional, thank you for all the wonderful memories. In Coal Harbor, 1529 West Pender St is the place to be. Highly recommended. Special thanks to Yelena, Lydia, Olivera & Dan – you guys ROCK!!!" – Simon E.
3. Hollyburn Court Rental Apartments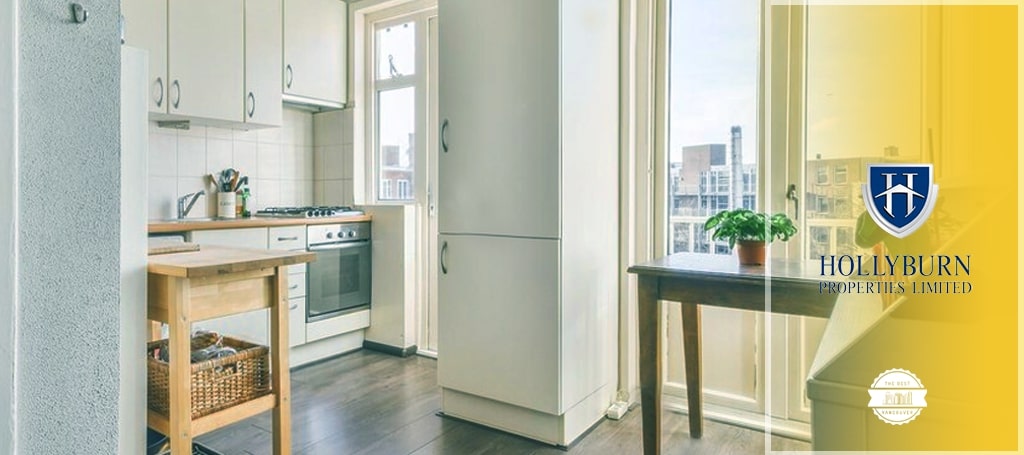 Among the entries on our list, Hollyburn Court is one of the best options for those with families. This is because the apartment complex is in close proximity to several schools, a hospital, and plenty of restaurants.
Along with studios, and multi-bedroom units, this place also offers an excellent suite of facilities to keep both kids and adults entertained. These include a pool, a fully-equipped gym, an outdoor patio, and common areas.
Now, given the current pandemic, people are advised to keep physical interactions to a minimum. To follow this mandate, the management team at Hollyburn Court has introduced "Touchless Renting".
This mode of rental allows tenants to tour, apply, and rent an apartment, all through online media. By adopting this method of rental, people can go about finding a new home without worrying about being exposed to COVID.
Great for families
Tenants can use touchless rental services
Offers plenty of amenities for kids and adults
Touchless rentals can take longer to process
Customer Reviews
These tenants couldn't be happier with their choice to stay in Hollyburn Court:
"Shannon and Ron were incredibly kind and welcoming, and made living here an absolute pleasure! They take great care of the building, and were quick to respond to any questions or concerns. I moved in during the pandemic and always felt assured that things were clean and adhering to COVID-19 protocols. As another reviewer mentioned, this building is remarkably quiet – I worked from home full-time for my entire time living there and very rarely heard noise from neighbours. Overall, I really enjoyed living at Hollyburn Court!" – Mel N.
"Moving into Hollyburn Court has been such a great experience! The managers, Ron and Shannon, work hard to keep the property clean and well-maintained. They have been very friendly and helpful throughout the renting and move in process (especially since I was moving from a different province). Would definitely recommend!" – Claire D.
4. Metropolitan Towers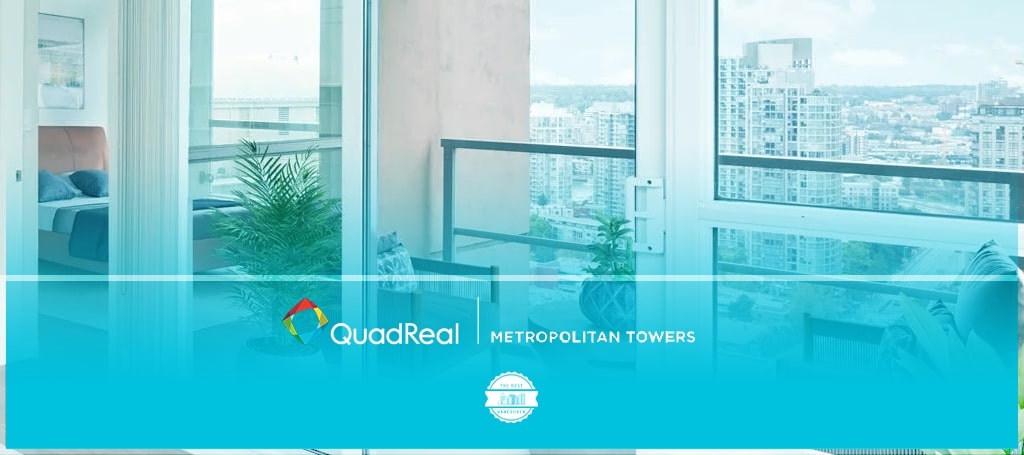 SERVICES
High-rise apartments
Studio rentals
1 bedroom & 2 bedroom apartments
WEBSITE
https://www.quadrealres.com/apartments/bc/vancouver/metropolitan-towers/
ADDRESS
930 Seymour St, Vancouver, BC V6B 1B4, Canada
CONTACT DETAILS
Phone number: (604) 685-7368
Toll-free number: (833) 889-8975
OPERATING HOURS
Monday: 9 am – 6 pm
Tuesday: 9 am – 6 pm
Wednesday: 9 am – 6 pm
Thursday: 9 am – 6 pm
Friday: 9 am – 12 pm
Saturday: 10 am – 5 pm
Sunday: closed
The Metropolitan Towers offer some of the best views in the city, being one of the tallest apartment complexes here. At 33 stories, this high-rise living space is particularly scenic during golden hour.
But, looks aren't everything, so to cement its status as a place worth calling home, the Metropolitan Towers offer extra-large spaces. Units can range in size from 440 sq-ft to 1,100 sq-ft, and suites come standard with laundry equipment, dishwashers, and other appliances.
Once you've set up your living space, you can visit any of the tower's amenities like the private cinema and the fitness center. Or if you need to get out of the house to get some work done, you can find a spot at the in-house office space or at any of the cafes on the ground floor.
When it comes to leisure, tenants can choose between four malls, three performing arts theatres, and a number of bars and nightclubs.
Basically, as long as you're not afraid of heights, this place is an excellent option for high-class living with its great location and expansive amenities.
Has a private in-house cinema
Equipped with a workspace/study for tenants
Offers scenic views of Vancouver
Can be quite noisy due to traffic during rush hour
Customer Reviews
With all its perks, it's no wonder why so many Vancouverites have made the Metropolitan Towers their home:
"I came to Vancouver 4 years ago for work. When I arrived I was living in a hotel while I tried to find a place to live. Apartments went fast, and I ended up taking an apartment at Metropolitan Towers not really knowing if I had made the right choice. Now, after living here for 4 years, I can't imagine living in a better location or a better building. The location is superb. Work was a 2 block walk, and almost everything else I needed I could find within a 1 block radius. The building is safe, clean, and very well maintained. In four years I only needed to contact the building for service twice, and both times they arrived immediately and fixed the problem promptly. (Very minor things on both accounts.) The gym is the best I've seen in any building, and was just recently upgraded and improved. The staff is always friendly and helpful…" – Brian D.
"We have been living here for the last 3 years and haven't thought about renting anywhere else. The location is great, building maintenance is regular, apartment maintenance is included in your rent and rent rates are alright. I would recommend anyone wanting to rent in the Yaletown neighborhood to stay here." – Kunal M.
5. Yaletown 939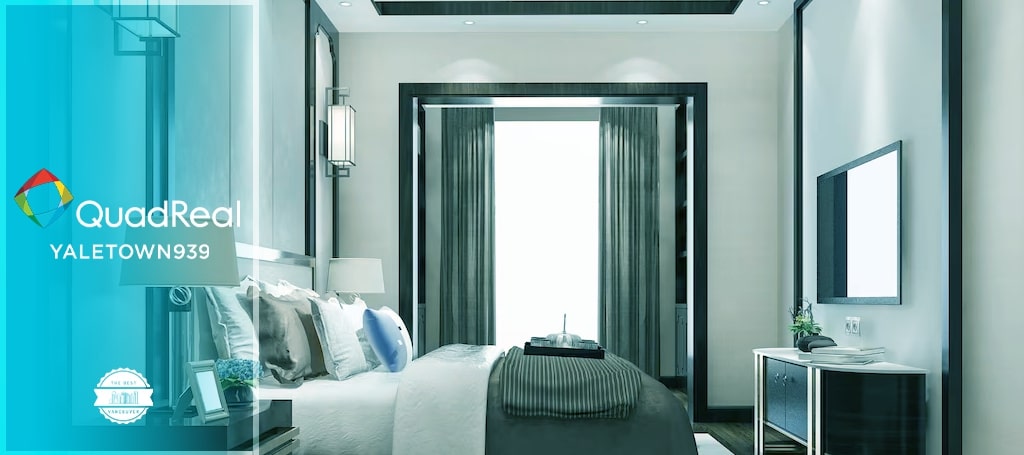 SERVICES
Low rise apartments
1 bedroom & 2 bedroom apartments
WEBSITE
https://www.quadrealres.com/apartments/bc/vancouver/yaletown-939-new/
ADDRESS
939 Beatty St, Vancouver, BC V6Z 3C1, Canada
CONTACT DETAILS
Phone number: +16046810939
OPERATING HOURS
Monday: 9 am – 6 pm
Tuesday: 9 am – 6 pm
Wednesday: 9 am – 6 pm
Thursday: 9 am – 6 pm
Friday: 9 am – 12 pm
Saturday: 10 am – 5 pm
Sunday: closed
When it comes to location, it's tough to top Yaletown 939 since it's quite literally a stone's throw from the center of Vancouver's iconic district. With a plethora of restaurants and bars so close by, tenants can easily enjoy a night out on the town whenever they please.
Of course, staying healthy is also just as important as enjoying one's self: that's why tenants can also get their daily exercise at the in-house gym. Dog lovers will also be glad to know that pets are more than welcome at Yaletown 939.
Each unit is pet-friendly and owners can take their furry companions for a stroll in any of the landscaped common areas or nearby parks. So long as a pet is well-mannered and sociable, the management has no qualms with four-legged tenants.
To make sure tenants have the utmost transparency when it comes to policies and feedback, the management also has a custom app available. The app also doubles as a channel for service requests and maintenance.
Pet-friendly units
Located just next to Yaletown
Tenants have access to a community app
Vacancies can often have a long waitlist
Customer Reviews
Yaletown 939 has left a long-lasting impression on a great number of its tenants:
"I had the pleasure of living in this beautiful boutique building in Yaletown for a year. The management team is truly professional and easy to deal with. The care that the staff put in really shows through the building's cleanliness and their smiles. If you ever had any problems, you knew that someone would deal with it as soon as they can.
Things I enjoyed about the building/my unit:
– newly renovated gym
– quiet outdoor bbq area
– nice views of BC Place, False Creek
– QuadReal connect mobile app for payments, service requests, community bulletin, etc." – Jimmy Q.
"Quite possibly the best management I've ever dealt with during an apartment rental. All the staff, caretakers and security were extremely helpful, kind, and professional. Lived here for about a year and I would recommend it to anyone. Thank you for making my stay a memorable one." – Eric B.
FAQs About Apartments
---
That wraps up our list of the best apartments in Vancouver. Now that you know what the city has to offer, you can find a proper place to call home.
Seeing as how an apartment can be a big detriment to your monthly income, it's important to budget wisely. To help with this we've also made a list of the best financial planners in Vancouver.
As a means of finding the best planner, we've also included client reviews, planner backgrounds, and other helpful info.