The 11 Best Osteopaths in Vancouver
Long before medicine ever existed, humans already treated all kinds of ailments through massages and bodily manipulation. To this day, such treatments still exist in the form of practices like osteopathy.
With a focus on bones, joints, and muscles, osteopathy can alleviate various aches, pains, and injuries. With so many options, we've gathered pros, cons, backgrounds, and reviews to bring you the best osteopaths in Vancouver.
How Much Do Osteopathic Treatments Cost in Vancouver?
Before we dive into the list, here's a basic guide detailing the general costs of osteopathic services.
| | |
| --- | --- |
| Service | Cost |
| General osteopathy | $80/hour |
| Assessment fees | $40/consultation |
| Housecall services | $40 + (General rate) |
| Medical excuse note | $20 |
| Custom-made foot orthotics | $350 – $250/pair |
The Best Osteopaths in Vancouver
With basic costs covered, we're now ready to unveil the best osteopaths in Vancouver:
1. MVMTLAB Multidisciplinary Sport & Health Clinic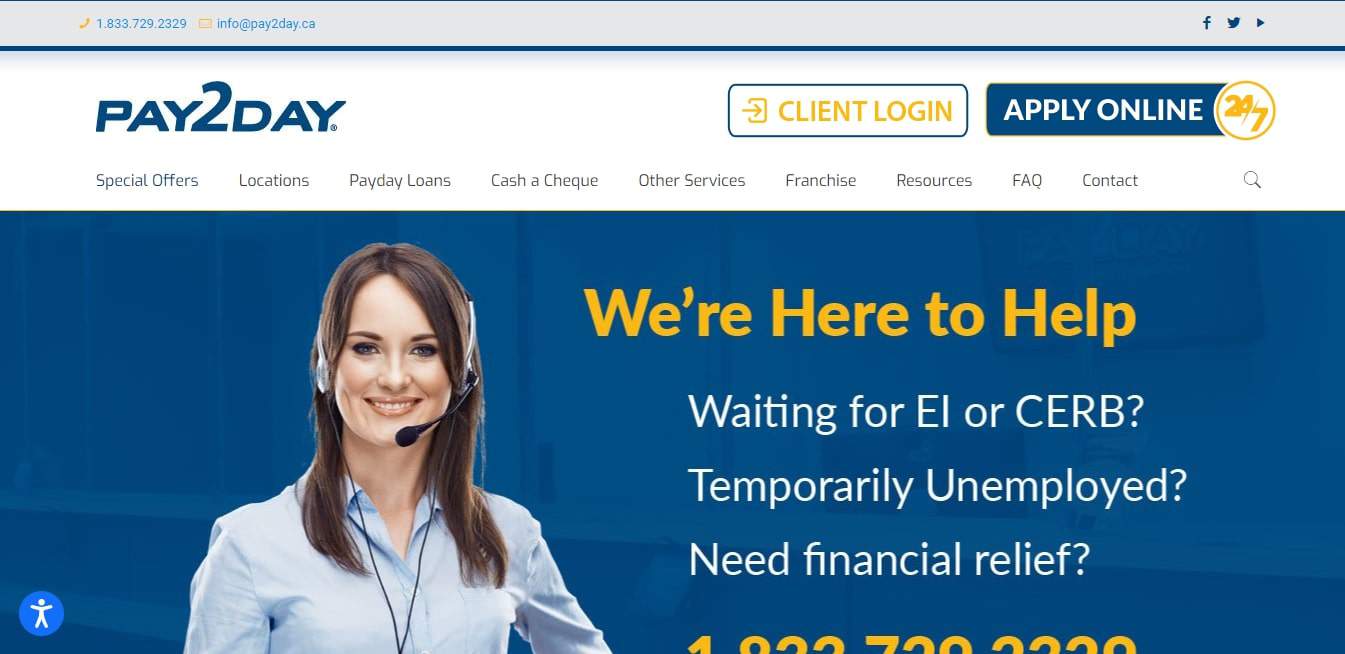 SERVICES
Physiotherapy
Chiropractic
Naturopathic medicine
Acupuncture
Manual Osteopath
Personal training
WEBSITE
https://www.mvmtlab.com/
ADDRESS
55 Water St Suite #500, Vancouver, BC V6B 1A1, Canada
CONTACT DETAILS
Phone number: (604) 282 – 7393
Email:

[email protected]

OPERATING HOURS
Monday: 7 am – 7:30 pm
Tuesday: 7 am – 7:30 pm
Wednesday: 7 am – 7:30 pm
Thursday: 7 am – 7:30 pm
Friday: 7 am – 4:30 pm
Saturday: 8 am – 2 pm
Sunday: 9 am – 5 pm
The MVMT Lab brings together 8 highly skilled physicians from different fields of medicine. Their covered fields include chiropractic treatments, acupuncture, naturopathic medicine, and of course, osteopathy.
Having this many health professionals in-house means clients have numerous ways of seeking physical health or rehabilitation. Put simply, this establishment places alternative wellness at the public's fingertips.
Clients seeking osteopathic treatments will usually be handled by Dr. Adrian Wallace, a certified osteopath. With a doctoral degree in osteopathy and a bachelor's degree in kinesiology, he is expertly qualified to aid patients in overcoming any type of injury.
As further proof of his qualifications, Dr. Wallace has spent his entire college life coaching part-time and working with multiple varsity teams at the University of British Columbia. Along with this, he has also worked with an NHL athlete, a Paralympian, and several TV stars.
Has experience treating people with disabilities
Offers alternative medicine in conjunction with osteopathy
Works with celebrities, and elite athletes from all over
Treatment rooms offer a splendid view of Vancouver
Skill level of physicians results in more expensive charges
Customer Reviews
In the process of mending different injuries, MVMT Labs has left a ton of great impressions:
"Came in for a reoccurring back issue. Had been to more than half a dozen other physiotherapists, chiropractors, naturopaths, etc but none that gave me the skills and none gave me the knowledge and tools to get better and stay better. MVMT LAB gave me all these and more. They truly want to heal; NOT to create revolving customers. I RECOMMEND THEM WHOLEHEARTEDLY!!! I am active again and loving life. Thank you so much, MVMTLAB!!" – Blain L.
"Over the last 15 years I've visited countless chiropractors – many good – but many did not have as deep of a functional understanding of human anatomy and how to manipulate it for our physiological benefits. Dr. Jeff Almon and his crew are simply the best I've been to, hands down." – David J.
2. Thuja Wellness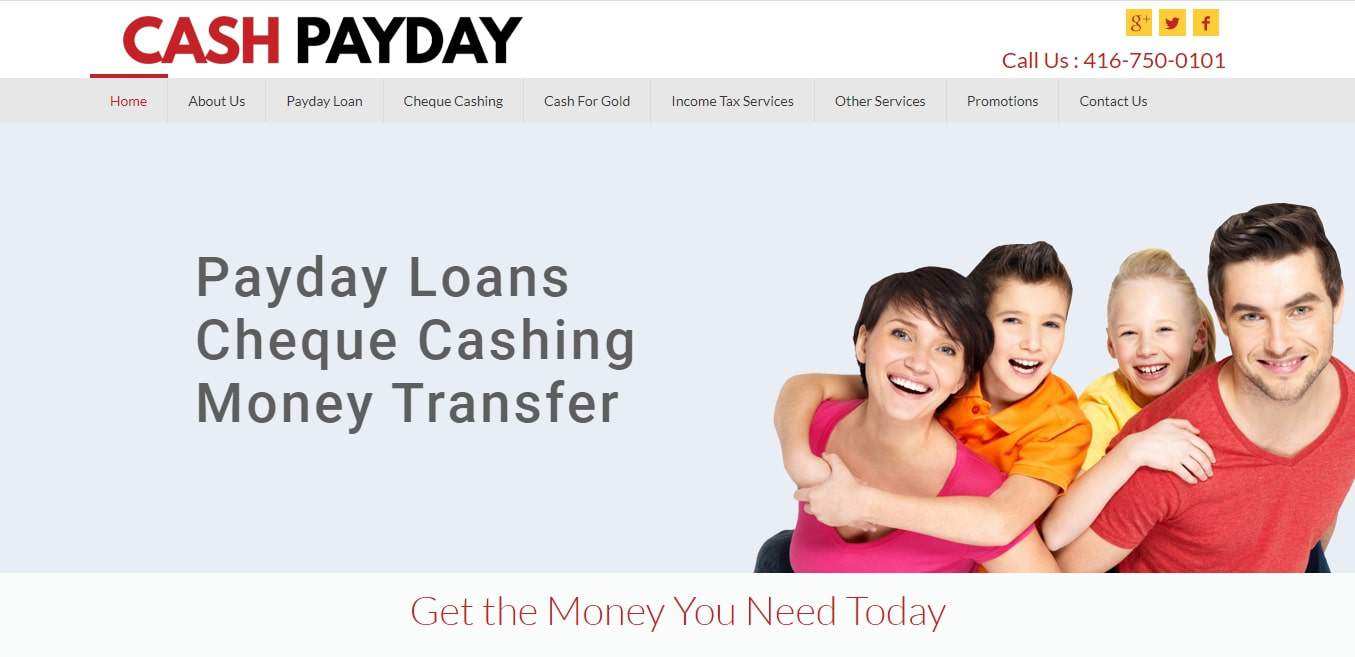 SERVICES
Acupuncture & cupping
Osteopathy
Physiotherapy
Reiki
WEBSITE
https://thujawellness.com/
ADDRESS
1416 W 8th Ave #201, Vancouver, BC V6H 1E1, Canada
CONTACT DETAILS
Phone number: 604-732-8404
OPERATING HOURS
Monday: 10:30 am – 7 pm
Tuesday: 8 am – 7 pm
Wednesday: 8 am – 7 pm
Thursday: 8 am – 7 pm
Friday: 8 am – 2 pm
Saturday: Closed
Sunday: Closed
Thuja was founded in 2016 with the goal of helping patients achieve both physical and mental wellness. The clinic accomplishes this by applying a mixture of osteopathy, physiotherapy, and other alternative treatments.
Whether patients suffer from muscle strain, joint pain, or tissue injuries, Thuja's osteopathy treatments can aid in recovery. Their osteopathic manual practitioners accomplish this by using a deep understanding of biomechanical principles and various osteopathic techniques.
At the head of the clinic's osteopathic services are Kaitlin Newman and Ila Casselman. Both of these individuals have attained master's degrees in osteopathy and they have been in the field for a combined total of over 10 years
Aside from your standard osteopathic treatments, Thuja clinic also encourages osteopathy to help women through postpartum recovery. This provides pregnant and postpartum women with an alternative method to recovery as opposed to traditional bed rest and medications.
Great for pregnant/postpartum women
Offers counseling in conjunction with other treatments
Updated with COVID-19 safety protocols
Customer Reviews
With reviews like this, it's easy to see why Thuja clinic is held in such high regard:
"Absolutely love Thuja, have been seeing Kelsey for acupuncture and cupping for the past 8 months for chronic pain after a car accident and she has helped me beyond words. Recommend her to anyone dealing with shoulder, back, neck pain- migraines as well as hormonal and digestive issues." – Sydney G.
"Thuja is a lovely space with lovely practitioners. I have experience with Kelsey and Loren, and both were pleasant, informative and successful. Kelsey has a great approach to acupuncture, making it a little less scary with needles and very gentle. The room was warm and comfortable and the experience overall was 10/10! Highly recommend" – Brownyn B.
3. Ananta Wellness & Osteopathy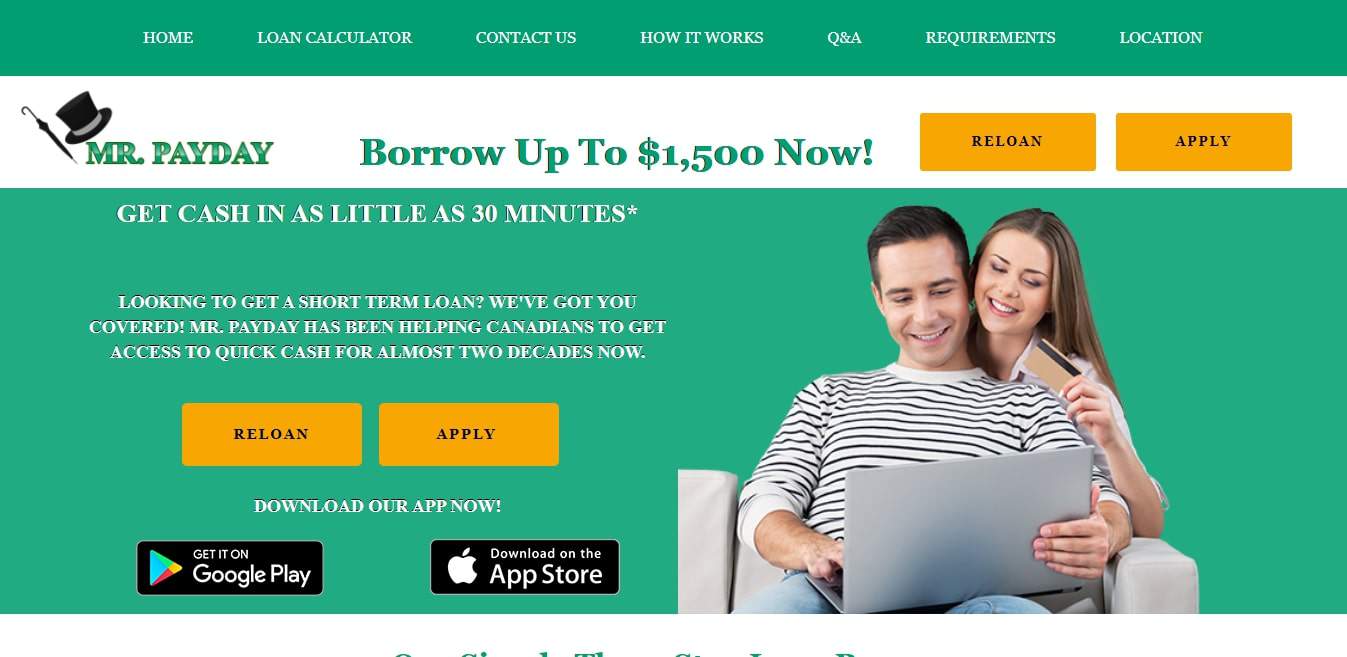 SERVICES
Cranio-sacral therapy
Functional normalization
Osteopathic therapy
Athletic therapy
WEBSITE
https://anantaosteopathy.com/
ADDRESS
3195 Granville St #106, Vancouver, BC V6H 3K2, Canada
CONTACT DETAILS
Phone number: (604) 732-8490
Email:

[email protected]

OPERATING HOURS
Monday: 8 am – 7 pm
Tuesday: 7 am – 8 pm
Wednesday: 10 am – 7 pm
Thursday: 7 am – 8 pm
Friday: 8 am – 5:30 pm
Saturday: 8 am – 5:15 pm
Sunday: 8 am – 6:15 pm
Ananta Wellness is a clinic that specifically focuses on athletic rehabilitation and manual osteopathy. The business employs five professional osteopathic manual practitioners, each with their own set of qualifications and experience.
Among the clinic's team of practitioners, clients regularly praise Jen Hansen and Anouk Sanchez. As two of Ananta's senior osteopaths, these two women share a deep understanding of osteopathic techniques which they use to help clients.
When one considers osteopathic treatments, a bit of skepticism is always present. To help alleviate this, Ananta has published several blog posts on their website to inform clients about what they can expect from their treatments.
In addition to these posts, the clinic also features various medical research studies conducted by its team of practitioners. These studies function as a form of proof with regard to the effectiveness of Ananta's treatments.
Employs a large team of osteopaths
The clinic features reliable studies and articles on osteopathy
Great for athletes suffering from sports injuries
Only offers osteopathic services
Customer Reviews
Here's what clients had to say about Ananta's excellent services:
"Anouk was referred to me by my outstanding acupuncturist and has proved to be a most excellent osteopath, a field I knew nothing about previously. I highly recommend her. Very covid responsible establishment. The best I've seen." – Caroline L.
"I'm lucky to have Jenn Hanson as my Osteopath for the past few years and I can't recommend her enough. She is knowledgeable, caring and with her gentle touch and guidance I always leave feeling better after an appointment. Best Osteopath in Vancouver!" – Carmen C.
4. Active Therapy Clinic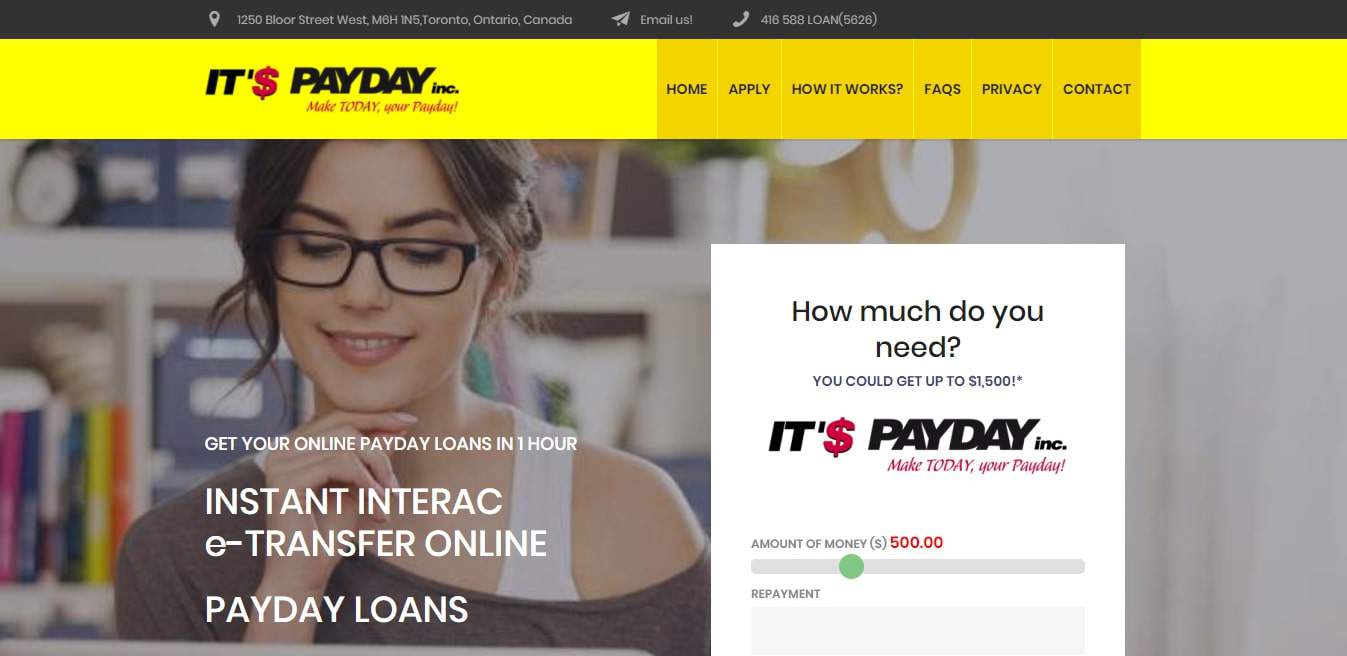 SERVICES
Acupuncture
Clinical counseling
Cold laser
Homeopathy
Naturopathic medicine
Osteopathy
Massage therapy
WEBSITE
https://active-therapy.ca/
ADDRESS
1221 Lonsdale Ave unit #300, North Vancouver, BC V7M 2H5, Canada
CONTACT DETAILS
Phone number: (604) 973-1700
Email:

[email protected]

OPERATING HOURS
Monday: 6 am – 10 pm
Tuesday: 6 am – 10 pm
Wednesday: 6 am – 10 pm
Thursday: 6 am – 10 pm
Friday: 6 am – 10 pm
Saturday: 6 am – 7:30 pm
Sunday: 6 am – 7:30 pm
Active Therapy is a small, North Vancouver based clinic that merges traditional osteopathy with high-tech treatments. This is most evident in their BIOFLEX cold laser therapy offerings, which are often offered in conjunction with standard osteopathy treatments.
The use of laser therapy aids standard osteopathy by increasing the growth of proteins as well as the flow of blood. In many cases, this effectively reduces the amount of time it takes to heal from various physical injuries.
At the head of Active Therapy's osteopathy services is Michal Kapic, a osteopathic manual practitioners and certified rolfer. With a wealth of experience handling sports injuries, Michal is well-suited to helping athletes achieve physical wellness.
Working alongside Michal is a diverse team of massage therapists, naturopaths, and clinical counsellors. Thanks to this wide assortment of skills, Active Therapy is able to offer top-notch physical and mental health treatments.
Employs a combination of technology and osteopathy
Offers mental health counseling
Cold-laser therapy helps reduce recovery time
Located far from downtown Vancouver
Customer Reviews
Michal and his clinic have garnered a ton of five-star reviews from clients all over Vancouver:
"Michal is an incredible osteopath with exceptional skills and deeply healing treatments. He is kind, sincere and attentive and maximizes each session by treating at the root. He is very knowledgable and patient and thorough in his explanations. Prior to discovering Michal, I had to go for constant physiotherapy and chiropractic appoitments just to temporarily aleviate symptoms. With Michal's help, one visit usually does the trick. Over the years, his work has been instrumental in even treating my migraines and vertigo. His practice is modern, elegant and welcoming. He is a healer in many ways and I am so grateful for the opportunity to be his patient." – Pouya B.
"I truly enjoy my appointments with Michael. He is not only a highly experienced and skilled professional but also very genuine in his approach, always doing his best to help. I would highly recommend Michal and Active Therapy Clinic to anyone on a path to better heath and wellbeing." – Janka H.
5. Vancity Osteopathy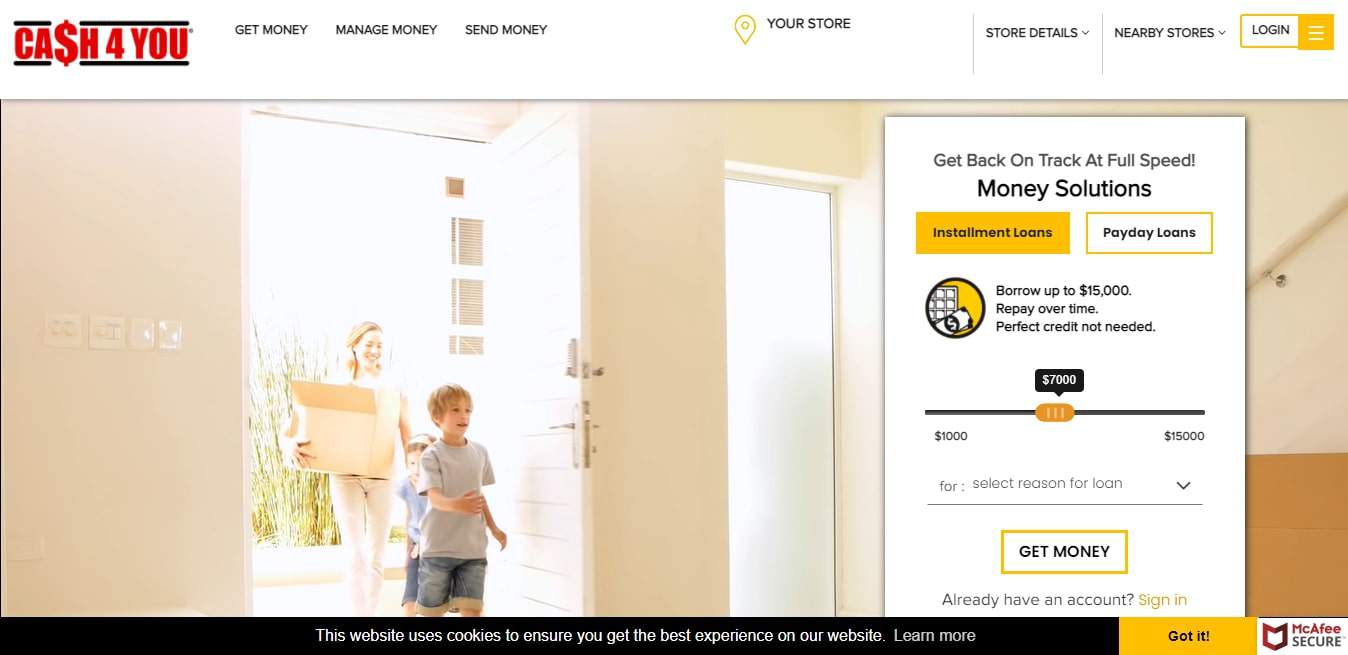 SERVICES
Osteopathic therapy
Spinal therapy
Pediatric consulting
WEBSITE
http://www.osteovancity.com/index.html
ADDRESS
805 W Broadway Unit 302, Vancouver, BC V5Z 1J9, Canada
CONTACT DETAILS
Phone number: (604) 428-5548
Email:

[email protected]

OPERATING HOURS
Monday: 8 am – 6 pm
Tuesday: 8 am – 7:30 pm
Wednesday: 8 am – 7 pm
Thursday: 8 am – 7:30 pm
Friday: 9 am – 6 pm
Saturday: 9 am – 4 pm
Sunday: closed
Vancity Osteopathy is a clinic that focuses exclusively on using natural means to aid clients with recovery and wellness. In conjunction with this principle, the folks at Vancity offer only natural treatments such as osteopathy and massage therapy.
Managing this clinic's small but highly skilled team is Melisa Dzamstagic, a well-recognized osteopath. Melisa has a masters in osteopathy from the British College of Osteopathic Medicine in London.
Along with her degree, she also has a background in gymnastics and sports rehabilitation. Having cut her career short on account of sustained ankle injuries, Melisa has made it her goal to focus on movement-related injuries.
This focus lends itself well to treating those with serious joint injuries that hamper movement. Lastly, Melisa's firsthand experience of sports injuries gives her a unique perspective for treating other athletes.
Focuses on treating movement-related disorders/injuries
Experienced in treating athlete injuries
Regularly works with elderly clients
Small team results in tighter treatment schedules
Customer Reviews
This clinic has secured quite a few rave reviews over the years:
"Melissa is the best osteopath around! She's kind, very funny, and a great person to get to know. I always leave feeling relaxed and more put back together than I was when I arrived." – Carly G.
"Melissa is a truly wonderful person! She got right down to the root of my pain and taught me so much about my body and how managing stress will help minimize my pain! I highly recommend a visit!" – Samantha W.
6. Apex Osteopathy
Osteopathy is a natural medicine that aims to restore function in the body by treating the causes of pain and imbalance. With Apex Osteopathy, their system utilizes a whole-body approach which involves resolving the root cause of your pain as opposed to simply managing symptoms.
Their osteopathic manual practitioners are well-trained to evaluate and address the musculoskeletal, neurological, visceral, circulatory, and cranial systems. Plus, they have an extensive knowledge of anatomy, physiology, and biomechanics that allows them to find impairments in the body that can be treated to restore optimal function in the body.
People love to get their services because they welcome all ages, backgrounds, ability levels, shapes, sizes, and preferences. Unlike other clinics, their wide range of services can help with a lot of conditions such as acute to chronic pain, sports injuries, movement impairments or they can simply focus on relaxation and health promotion.
A previous patient mentioned that he would definitely recommend Apex Osteopathy because Kevin Hendry knew and understood what his body needed at that time. He also appreciated how Kevin broke down what he was doing and why it needs to be done in simplistic terms in order for him to understand.
Some rates are available on their page
Kevin's education includes a Bachelor of Human Kinetics (BHK) in Exercise Science
With distinction from the University of British Columbia
A post-graduate degree in Osteopathy Manual Practice (DOMP) from the Canadian School of Osteopathy. 
Recognized by Osteopathy BC
Operating hours are unavailable
Customer Reviews
A review from one of their previous client:
"I incurred a tibial plateau fracture necessitating surgery and metal plates and screws in my left leg. After graduating from my wheelchair and subsequent treatment, my physiotherapist referred me to Kevin to help me transition to overall body rehabilitation. At the time, I was 65 years old and had not been doing any structured physical activity. As well as being a thoughtful and articulate communicator, Kevin was patient and kind in helping me restore balance and strength to the point where I was moving without pain, and confident and excited to be in a gym environment. In only six months from my injury, Kevin was able to turn me over to a strength and conditioning coach, and within a year from my accident I ran my first 10k race. From there I have been blessed to translate this foundation into competing at the World Triathlon Championships! I will always be grateful for Kevin, and his own understanding of injury, getting me on the right path to restoring a healthy lifestyle and a pain-free body, that has opened up a world of adventure and accomplishment."
Here's another one:
"Kevin is a great guy and I really appreciate his unique approach to the treatment of pain and injuries. His background in performance training combined with advanced knowledge in rehab make for an extremely effective and enjoyable experience. I sustained a complete tear of my pectoral muscle, fell into depression and I could barely use my arm. He helped me regain complete function and I'm back to playing tennis and doing push-ups with ease."
7. In Sync Natural Health
In Sync Natural Health is not your ordinary clinic. The thing that makes them stand out from others is their three types of Osteopathy.
They have Cranial Sacral Osteopathy, Osteopathy for Children, and Osteopathy for those who are pregnant.
Their osteopaths are medically trained professionals who aim to treat the cause rather than manage the symptoms of discomfort. They have the best practitioners in Vancouver since they use a highly trained sense of touch, that they developed over years, to both assess and treat the body using a mixture of gentle techniques like massage to release and relax muscles, stretching of stiff joints, and moving your joints through their natural range of motion or articulation.
Getting this service from them would definitely help you remove any underlying cause of pain, increase the range of motion in your joints, reduce tension in your body, and so much more. In case you are feeling something but do not know what causes it, feel free to call them and they will gladly assist you.
Unlike others on this list, they are one of the few clinics that offer pediatric osteopathy.
They believe this treatment can benefit children since they are still at the molding stage of development and life. Osteopathy can help babies and children reduce digestive issues, decrease crying & irritability, reduce feeding or latching difficulties, and so much more.
May book online appointments
Parking is available in front of the street or in the back under the In Sync Natural awning.
Has over 20 years of experience
Continually upgrading their skills to bring the best expertise to her practice.
Closed on Sundays
No receptionist
Customer Reviews
A review from one of their previous client:
"I have been seeing Cassandra for 3 years, and my life has been forever changed. Before I went to In Sync, I was about to give up on my body and accept that I will just wake up in pain every day and that's just they way it will be. I was only 30 years old at the time, teaching many fitness classes that were very strenuous to the body. I have been to massage therapists, chiropractors, acupuncturists, and everyone was selling me a quick fix that never lasted more than a week at most. Since seeing Cassandra on a regular basis, my body is not even the same body that came to the first appointment. I no longer wake up in pain, and I can continue doing the sports I love. It's been a really intriguing and rewarding journey, and I have learned so much about how everything is connected – bones, muscles, organs, nerves, fascia, mind. Cassandra is an amazing osteopath and an equally amazing person!" – Winnie Lai
Another one:
"Words cannot express the gratitude we have for Cassandra for changing our lives in so many ways. Cassandra is amazing. Her knowledge, comfort, and guidance leave you feeling inspired and full of optimism. Her approach, caring nature and desire to fully understand and get to the root cause has helped us through many situations. If you are looking for someone that truly cares and treats you like you really matter, please see Cassandra. You will so glad you did." – David Reeve
8. Miyuki Osteopathy
As the main service provider, Miyuki treats patients with various complaints including musculoskeletal pain, headaches, spinal pain, lower back pain, and insomnia. With more than 10 years of research and practice, she is known for treating complex patients that do not respond to conventional treatment.​
Her treatment approach focuses on identify and treat the cause of a symptom, prevent injuries and maintain overall health.
You can be sure that the care she provides is backed by science as Miyuki has has a Bachelor's Degree in Physiotherapy from the University of the State of Sao Paulo (UNESP) where she held two research scholarships. She also specialized in Osteopathy and Manual therapy at Instituto Docusse de Osteopatia e Terapia Manual in Sao Paulo, Brazil and post-graduated with a Master Degree in Osteopathy at the British School of Osteopathy (former University College of Osteopathy) in London, UK.
Plus, she is a certified Pilates Instructor and regularly attends courses and conferences to provide the most updated service to her patients.
Has a therapy animal
Can provide treatments in both English and Portuguese
Has more than 10 years of experience
9. Bliss Osteopathy
Bliss Osteopathy is a clinic that specializes in providing high-quality osteopathic treatments that best suit your situation. They are part of The Osteopathic Chronic Pain Clinics of Canada and have over 227 clinics across Asia, Africa, and Canada among others.
The said clinic is also affiliated with numerous associations such as the Alliance Canadienne Medicine Alternative and The Barral Institute among others. They are highly recognized for their efficient services that will ensure that you are in good hands should you consider going to them for treatment.
They feature a wide variety of Osteopathic modalities that makes their services flexible and even personalized to fit your specific circumstance and needs. May it be an injury to that of sensory disorders, they are comprised of a team of specialists in the field that are dedicated to giving you the treatment you deserve and answering any queries regarding the procedure.
We recommend this clinic for your osteopathic treatment needs due to their skilled and intuitive personnel who are willing to go extra lengths just so they can alleviate any issue and pain you have.
Highly personalized services
Professional team
Recognized and affiliated with credible associations
Customer Reviews
Here are some reviews from their clients:
"I have been seeing Cherise Jacques for cranial and visceral therapies for a good month now. Knee and other body pains from a couple of serious injuries were just not healing. For the first time since my car accident 3 1/2 years ago I am stepping out confidently. Increased activity is helping my whole well-being. Thank you Cherise!" – Sharon E.
"I've been seeing Cherise Jacques for a little over 2 months now. I began seeing her for treatment when I told her about my injuries related to an MVA a few years ago. She's gotten me mobile once again and in 2 months has gotten me farther then Massage, Chiro and Physio have gotten me in the last 3 years" – M. Edelmeier
10. Electra Health
Electra Health is a company that offers clients a wide range of excellent medical professionals specially geared to give various therapies. Passionate about what they do, clients can readily access all their services and valuable resources on their website as well.
We find it very much appropriate that all medical staff clients will be working with is highly trained and certified in which everyone had undergone a post-graduate training before they are employed for the job.
We recognize their Osteopathy services go beyond treatment as clients will also get adequate support from them until they are fully rehabilitated of their distinct problem.
In order to complement these services, the website has all the features clients can easily access for information and online booking procedures which is ideal for first-time clients who are new to the services they offer.
Price ranges are readily available on their website, but it is important to note that these aren't flat rates since this could differ from one professional to another.
Online booking available
Packages available
Credible resources available
Prices differ from one professional to another
Customer Reviews
Here are some reviews from their clients:
"The entire staff was extremely professional and very attentive. I needed to see someone with an immediate need so I was fortunate enough to see Mark Bentz (the owner of the clinic). He was simply amazing with how he treated my back and a few hours later, I am almost pain free. He passionately explained what he was treating and why, and then gave me great counsel on how to continue facilitating my healing process. Thank you Mark and team! You are one of the very best professional teams I have worked with over my lifetime! I highly recommend you to anyone seeking sustainable healing." – Mark Bentz
"I came to Electra Health due to lower back pain (herniated discs, sciatica) and have seen a few RMT's who have all been very good. Most recently I have been treated by Suzie Morrison, and she is fantastic! She is so knowledgeable, professional and gives an amazing massage! She is very competent at treating specific areas and has great technique. I really enjoy the clinic overall and would highly recommend Electra Health and Suzie!" – Suzie Morrison
11. Vancouver Osteopathy Centre
In Osteopathy the body is viewed as a whole functional unit – the structure of the body determines how well it functions.
Osteopathic treatment works on many different levels: gently mobilizing soft tissue, fascia and joints, helping digestive organs to function better and profoundly calming the central nervous system allowing the body to heal while reducing or eliminating pain.
As the longest established Osteopathic clinic in Vancouver, what sets the Vancouver Osteopathy Centre apart is its inclusion of local and international practitioners (from Canada, Britain and France) many of whom have dual healthcare licenses including physiotherapy and massage. All Osteopathic Practitioners at the Vancouver Osteopathy Centre are qualified professionals and members of Osteopathy BC.
They provide services such as Osteopathic Manipulative Treatment, Craniosacral Therapy, Visceral Manipulation, and treatments for Pregnant Women & Children. This type of treatment is gentle and effective for all ages and for many different conditions from muscle pain to headaches, TMJ problems, digestive issues and to enhance athletic performance.
Osteopathy goes deeper – much deeper than the bones. It has a unique methodology through a study of anatomy, physiology and the interrelationship of all bodily systems. This integrative approach makes it highly effective. Osteopathy helps normalize the central nervous system, improve circulation of all fluids and assist your immune system.
Customer Reviews
Here are some reviews from their clients:
Head Trauma:
" I had almost given up when I was referred to Caryn. I had been in chronic pain from a head trauma and whiplash caused by a motor vehicle accident a number of years ago. I was unable to find relief even though I have seen medical specialists and tried alternative forms of treatments. My treatments with Caryn have made a dramatic difference! The intensity of the pain is greatly reduced and I'm starting to do things again that I haven't done in years. I feel like I have found myself and I have my life back again." – Patti L.
Pelvic floor pain, prolapse and incontinence:
" I was referred to Deirdre Byrne at the Vancouver Osteopathy Centre because of pelvic floor pain, a grade 2 uterine prolapse and stress incontinence. Deirdre was very compassionate and knowledgeable and took time to explain things to me. I experienced significant pain relief after just one treatment. Over time I benefited greatly from the pelvic floor work and the exercises she prescribed. I have been experiencing pain in my hip and down my leg that I had not realized were related and that has improved as well. I am now able to stand more upright and no longer have a "crumpled, compressed, accordian" feeling in my torso. I continue to see Deirdre to address fibromyalgia symptoms and a whiplash injury and am so grateful for the progress I am making." – Ivy C.
FAQs About Osteopathy
---
That wraps up our list of the best osteopaths in Vancouver. Now that you know what the city has to offer, you can choose the clinic that best suits your needs.
In certain cases, it can help to pair osteopathic treatments with a special exercise plan. To help you create yours, we've made a list of the best personal trainers in Vancouver.