The 8 Best Financial Planners in Vancouver
Though it is possible to live paycheck to paycheck, sometimes you'll need to save up for those big, important purchases. To help you manage your expenses, we've researched the best financial planners in Vancouver.
Along with basic contact info and business hours, we've also thrown in customer reviews and backgrounds for each planner. Now before we jump into the list, let's explore the basic costs of financial planning.
How Much Do Financial Planners Cost in Vancouver?
Financial planners will typically charge a flat consultation fee, which entails an introductory meeting with the client as well as a planning session. This fee can range anywhere from $800 to $1000.
When a financial plan is drawn up and set in motion, clients can choose to retain their financial planner for an additional monthly fee. These monthly retaining fees usually fall between $250 and $350.
In some cases, planners will charge an hourly fee as opposed to a flat rate. The price range for the hourly fee is much wider, with some planners charging as much as $600/hour or as little as $10/hour.
As a rule of thumb, a financial planner will always charge more if they are more experienced. With this in mind, it's best to split the difference between experience and cost to make sure you save the most bang for your buck.
The Best Financial Planners in Vancouver
Now that we've covered financial planning costs, it's time to see which financial planner is best for you. To that end, here are our picks for the best financial planners in Vancouver:
1. Bilyk Financial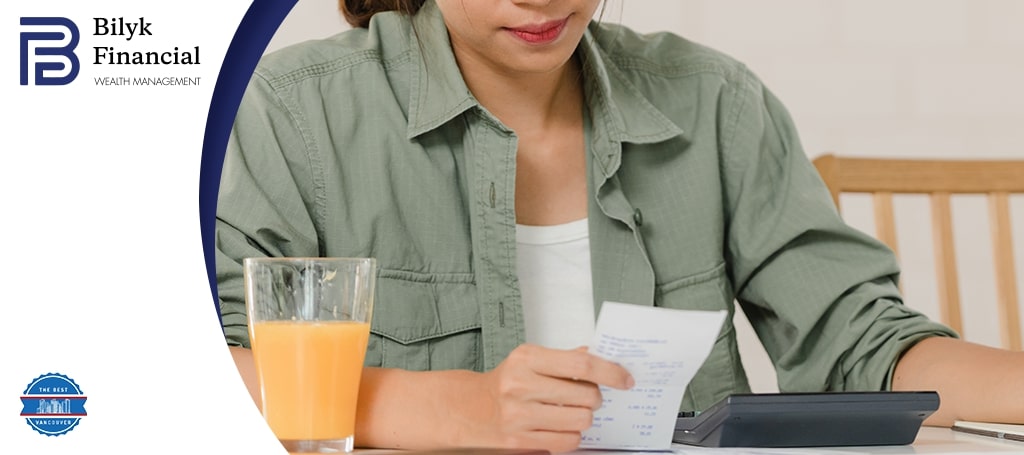 PRODUCTS
Risk Management
Tax Planning
Insurance
Investment Advice
Estate Planning
WEBSITE
https://bilykfinancial.com
ADDRESS
706 9 St SW, Calgary, AB T2P 2B4, Canada
CONTACT DETAILS
Phone: 780-632-6770
Email:

[email protected]

OPERATING HOURS
Monday – Friday, 9AM – 5PM
With 50 years of experience under their belt, Bilyk Financial offers one of the best financial planners in Vancouver. they're well-known for their long-lasting customer relations and tailored services. They're well-known for their process-oriented approach and excellent customer service.
The company provides its clients with customized portfolios that help them maximize their gains and protect against risks. They also assist with complex arrangements like charitable foundations and succession plans.
With Bilyk Financial, you can also leverage your insurance to create liquidity and fund taxes and debt.
If you're curious about the more specific details of the various financial planning services they offer, you can always book a free consultation on their website. Take note that they're only open during weekdays though.
We'd also like to add they're backed by the National Bank Independent Network (NBIN), so you can count on them to yield you your desired results. They are also transparent about the flat fees they charge, which is very important when choosing the best financial planner.
More than 50 years in the industry
99% client retention rate
Free consultation available
Customer Reviews
Always been impressed with their customer service
"We have dealt with Adam and Joe for several years and have always been impressed with their customer service, responsiveness, and positive approach to managing our investments. They definitely stand out amongst financial advisors in our view." – Raylene Palichuk
Very positive relationship from day one
"I have been a client of Adam and Joe for over 12 years. It has been a very positive relationship from day one. They provide professional advice and service and are always available to answer questions or address any concerns I may have. Looking forward to the next 12 years!!" – Darryl Vinet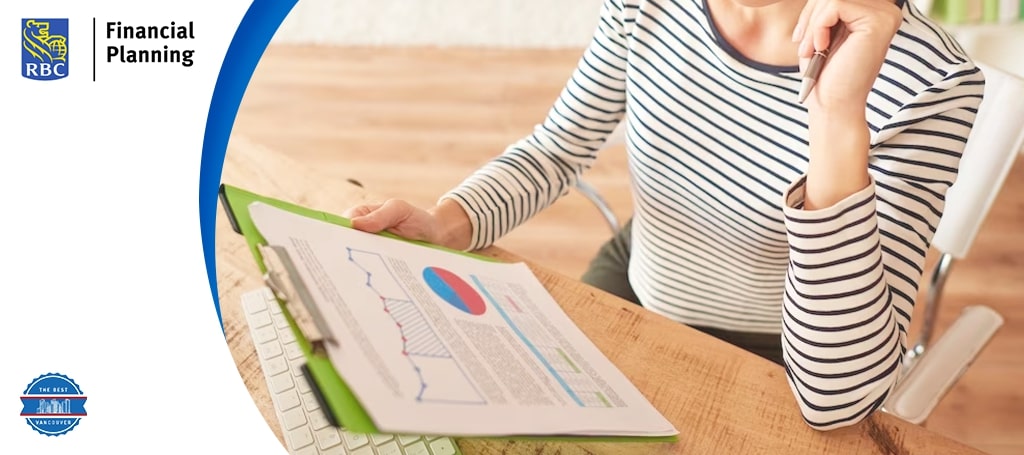 SERVICES
Cashflow strategies
Investment portfolios
Retirement planning
Business management
Tax strategies
WEBSITE
https://advisor.rbcfinancialplanning.com/kouros-ghanavizchian/
ADDRESS
2735 Granville St, Vancouver, BC V6H 3J1, Canada
CONTACT DETAILS
Phone number: (604) 351-2944
OPERATING HOURS
Monday: 8 am – 6 pm
Tuesday: 8 am – 6 pm
Wednesday: 8 am – 6 pm
Thursday: 8 am – 6 pm
Friday: 8 am – 6 pm
Saturday: 9 am – 4 pm
Sunday: closed
Kory Ghanavizchian is a fully certified financial planner with RBC Financial Planning. His talents include investment management, retirement planning, expense planning, and income budgeting.
Kory and his firm follow a tried and tested approach to financial planning that focuses on a client's needs and goals. During an initial consultation, a client can expect to discuss things like outstanding debts, future expenses, daily expenses, and financial priorities.
Setting aside all the flowery words, his methods work well for those who need a solid plan to save money by minimizing expenses. In addition to this, clients can also explore options to minimize tax expenditures by using smart tax strategies.
Kory has earned praise from clients due to his ability to clearly explain the strategies and saving techniques that should be applied. As an added bonus, his investing experience lends itself well to clients who have saved money from a previously implemented financial plan.
Offers investment options in conjunction with financial planning
Familiar with various tax reduction strategies
Great for clients who want to save in the short term
The firm is smaller than other financial planning companies, which limits the load they can take
Customer Reviews
These clients were able to meet their financial goals thanks to Kory's strategies:
"I recently met with Kory to discuss my financial situation. He was able to very clearly explain my RRSP, savings, [future] mortgage, and investment situation and was instrumental in helping me to form a strategy to meet my goals and maximize my financial efficiency. I would highly recommend reaching out to Kory and form a financial plan today!" – Nick M.
"Kory is extremely knowledgeable and was able to put together an investment plan that was tailored to our financial goals. He was able to answer tough questions and his expertise was apparent through his ability to convey complex information in a palatable manner. We highly recommend Kory!" – Radu C.
3. Sheila Walkington CFP – Money Coaches Canada
SERVICES
Budgeting
Cashflow planning
Pre-retirement planning
WEBSITE
https://moneycoachescanada.ca/
ADDRESS
999 W Broadway #720, Vancouver, BC V5Z 1K3, Canada
CONTACT DETAILS
Phone number: (604) 877-0977
Email:

[email protected]

OPERATING HOURS
Monday: 8:30 am – 4 pm
Tuesday: 8:30 am – 4 pm
Wednesday: 8:30 am – 4 pm
Thursday: 8:30 am – 4 pm
Friday: 8:30 am – 4 pm
Saturday: closed
Sunday: closed
Money Coaches has quickly made a name as a reliable financial planning firm all throughout the Great White North. As a big firm, these folks employ a large number of certified financial planners.
For the most part, clients in Vancouver will have the pleasure of working with Mrs. Sheila Walkington. As a veteran planner and co-founder of Money Coaches, Sheila has a wealth of experience helping clients with their finances.
The firm has been around for over 10 years, and in that time it has created a 7-stage measuring tool to help clients focus on important financial aspects. These "7 Stages of Financial Well-being" are used to identify what a client needs to work on the most.
When everything is set, Sheila and her firm lay out a plan that improves a client's financial position over time. The plans made by this firm are extremely comprehensive and they handle things like day-to-day expenses and saving habits.
Great for day-to-day saving
Extremely well-recognized firm
Has helped over 3000 clients
Less-suited to clients looking for large, long-term savings
Customer Reviews
Sheila and her firm have gained tons of five-star reviews thanks to their unique approach to financial planning:
"Sheila and the Money Coaches team created a comprehensive budget and financial plan for our family tailored to our goals. I was impressed with the care and attention to detail that Sheila went to while drafting the plan. No stone was left unturned! If you're looking to take the worry and uncertainty out of your financial future, consider working with Money Coaches Canada." – Brad H.
"I reached out to Money Coaches because I was looking for unbiased advice and a different perspective to help me make better financial decisions. The end result was a workable financial framework to help my family and I plan for our future. I highly recommend to anyone looking for help with their finances. I wouldn't hesitate to work with them again." – Derek D.
4. Earle Yasin CFP – Balanced Financial Services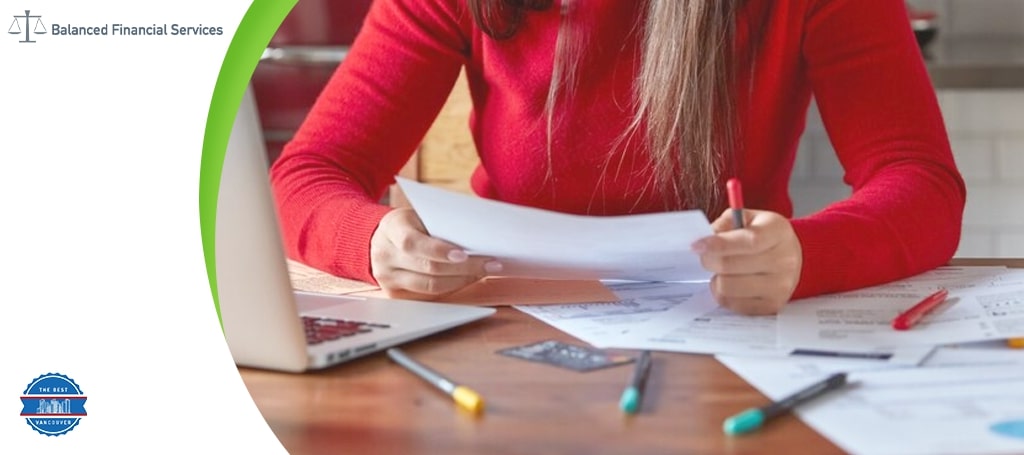 SERVICES
Tax Planning
Budget planning
Retirement planning
Estate planning
Education planning
WEBSITE
https://balfin.com/
ADDRESS
2309 W 41st Ave #204, Vancouver, BC V6M 2A3, Canada
CONTACT DETAILS
Phone number: (604) 261-8511
Email:

[email protected]

OPERATING HOURS
Monday: 8 am – 4 pm
Tuesday: 8 am – 4 pm
Wednesday: 8 am – 4 pm
Thursday: 8 am – 4 pm
Friday: 8 am – 4 pm
Saturday: closed
Sunday: closed
Earle Yasin, the president of Balanced Financial Services, is one of the most experienced individuals on our list. As a matter of fact, he has been in the business of planning for over 40 years.
As proof of his capabilities, Earle has received recognition from the Financial Planning Standards Council of Canada and the Canadian Association of Financial Planners. Both of these organizations are regulating bodies for the financial planning industry.
With such a high level of skill, Earle is less suited to individual financial planning. Instead, he usually works with large companies and small businesses to reduce various expenses and increase financial efficiency.
Of course, Earle and his team do still offer planning for individuals, and from time to time he draws up plans to help clients save. Overall, this firm is a great option for businesses and individuals who are willing to shell out money for extremely specialized financial planning.
Great for businesses and companies
Extremely high level of experience
Has various certifications in financial planning
Services can be rather expensive
Customer Reviews
Earle and his firm are have helped both companies and individuals alike, maximize their savings and minimize expenses:
"Balanced Financial Services is such an experienced team! I have had my portfolio and insurance with Earle and Sia for over 10 years am confident they are looking out for my best interests. They are open and transparent about market conditions and expectations. I trust their professional guidance, which I normally would not get from big bank institutions." – Andrei Wei
"Seasoned Financial Planners with in-depth knowledge of investment options. Earle and Sia work very hard to understand your financial goals, needs and aspirations and provide guidance to help you achieve those goals through the financial planning process. Highly recommended and respected firm." – Louis V.
5. Taayla M. Mark CFP – Engrace Financial Solutions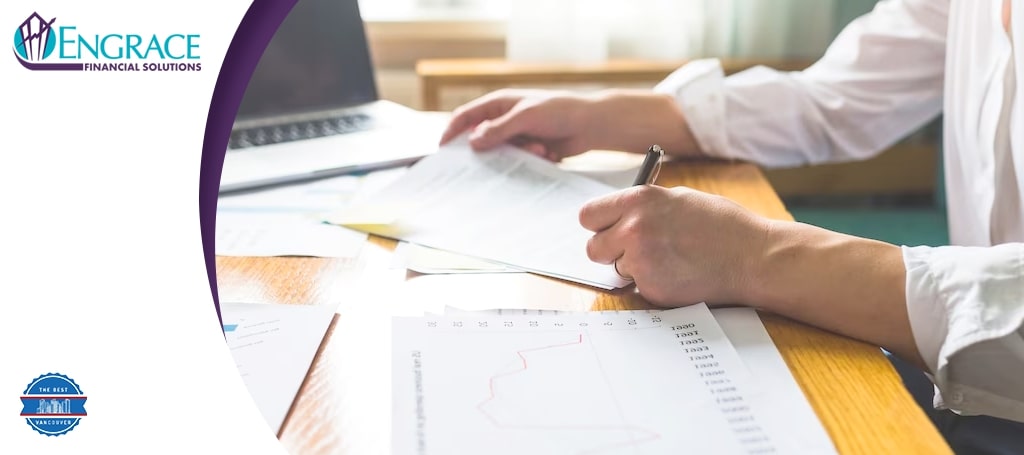 SERVICES
Finance planning
Tax planning
Retirement planning
Debt reduction
WEBSITE
https://engracefinancial.com/
ADDRESS
1900-1500 West Georgia Street, Vancouver, BC V6G 2Z6, Canada
CONTACT DETAILS
Phone number: (604) 428-8765
Email:

[email protected]

OPERATING HOURS
Monday: 9 am – 6 pm
Tuesday: 9 am – 6 pm
Wednesday: 9 am – 6 pm
Thursday: 9 am – 6 pm
Friday: 9 am – 6 pm
Saturday: closed
Sunday: closed
Engrace Financial Solutions is a small firm that's run and managed by Taayla Mark. As the sole financial planner of Engrace, Taayla helps clients by creating plans to reach financial goals such as daily saving, expense reduction, and also retirement planning.
As it's a two-person firm, clients can enjoy a much higher level of accountability when working with Engrace. This is because Taayla is personally responsible for creating plans that will help clients with various objectives.
When she meets with clients, Taayla analyzes various aspects such as overall expenses, possible areas of reduction, as well as present and future financial goals. Taking these things into account allows her to make a plan that genuinely works for clients.
It is worth mentioning that Taayla has also made a name as a reliable financial planner for small businesses all around Vancouver. She has worked with startups and family-owned shops to help them find success through cost reductions and income savings.
Run and managed by one financial planner
Works with small businesses and individuals
Affordable service fees
Scheduling meetings can be difficult
Small size limits total possible workload
Customer Reviews
Taayla has left a great impression on tons of clients all throughout her career:
"Taayla is my go-to person for financial advice. I appreciate her knowledge and experience and just common sense. I'm not well versed or the least interested financial stuff and Taayla was extremely patient when explaining all the different options to me. She looked carefully at my personal position and future goals and customized several options for me to consider! Awesome and personalized service. Definitely not cookie cutter." Trevan W.
"Taayla has been instrumental in the success of our start-up business. She's helped by providing great advice and insight, making introductions and helping us develop a plan towards our business goals and objectives. Taayla has taken a personal interest in our success with our ctalyst ® project and has been awesome to work with. I highly recommend Taayla and her team.." – Tom R.
6. Mike Thorne CFP – Thorne Financial Planning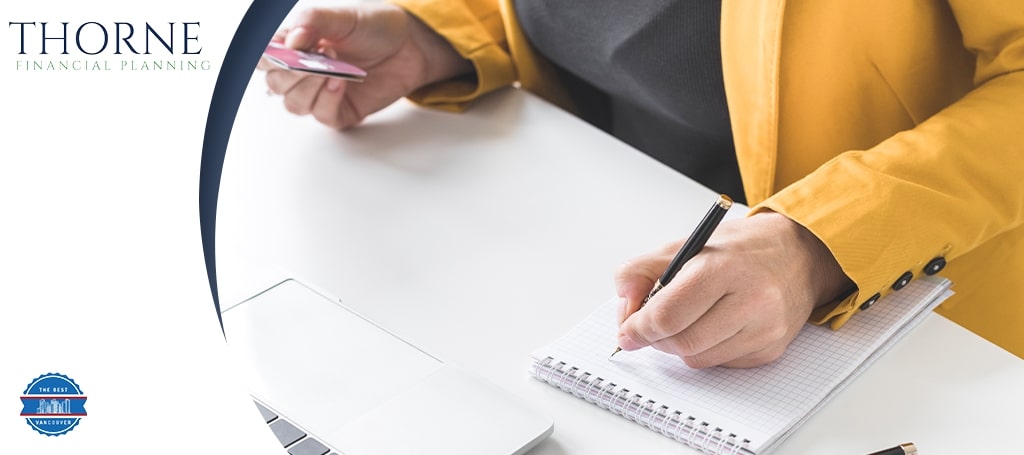 SERVICES
Financial planning
Expense reduction
Income management
WEBSITE
https://thornefinancial.net/
ADDRESS
1185 W Georgia St #800, Vancouver, BC V6E 4E6, Canada
CONTACT DETAILS
Phone number: (778) 836-3213
Email:

[email protected]

OPERATING HOURS
Monday: 9 am – 5 pm
Tuesday: 9 am – 5 pm
Wednesday: 9 am – 5 pm
Thursday: 9 am – 5 pm
Friday: 9 am – 5 pm
Saturday: 9 am – 12 pm
Sunday: closed

Thorne Financial Planning is a long-running financial planning firm that works with companies, businesses, and individuals. At the head of these planning services is Mike Thorne, a 30-year veteran of the financial planning industry.
With decades of wisdom at his disposal, Mike works closely with companies to create cost-effective policies while maximizing profits and income. For individuals, Mike provides personalized financial plans that are based on a client's financial needs.
To make effective plans, Mike resorts to a 6-step process that analyzes a client's financial standing as well as their goals and necessary expenses. Along with this, he also creates strategies that clients can implement to reduce unnecessary spending.
Last but certainly not least, Mike offers retaining services to regularly check up on a client's status. This lets clients voice concerns and have adjustments made to a plan if they are needed.
Helps a wide variety of clients
Has experience working with large companies
Offers retaining services and monthly check-ins
Retaining services entail a higher service cost
Customer Reviews
Here's what clients had to say about Mike's financial planning skills:
"It's been such a pleasure meeting Mike and gaining some great insight into how I can and should plan my financial future not just for myself but my family. Sound advice and guidance from someone who's been in the business long enough to be considered an expert!" – Salina L.
"Whether you're looking for life, disability, critical illness or even travel insurance, Mike is your one stop shop. Very understanding and a pleasure to deal with. I highly recommend!" – Sean T.
7. Elevate Wealth Management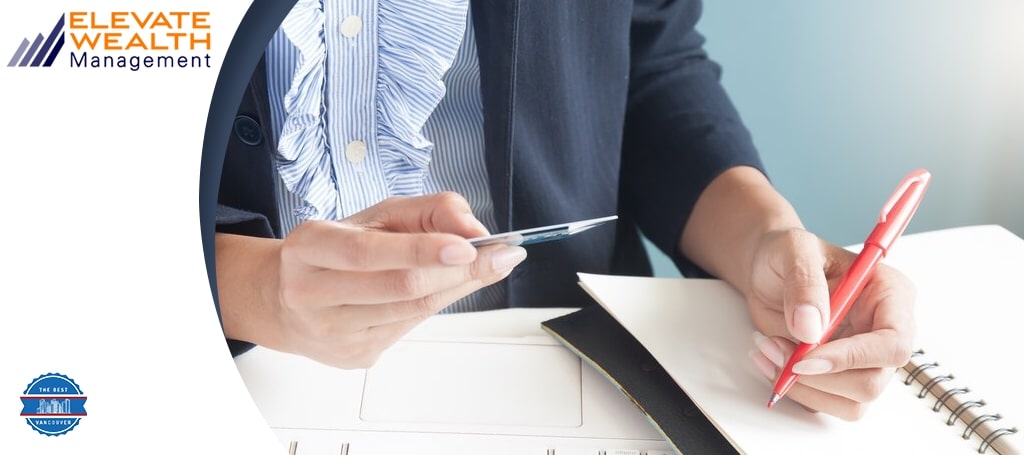 SERVICES
Investment Platform
Financial Planning
Insurance
WEBSITE
https://www.elevatewealthmanagement.com/
ADDRESS
300-570 Granville Street Vancouver, B.C. V6C 3P1
CONTACT DETAILS
Phone number: 604.282.0618
OPERATING HOURS
Contact for more information
Elevate Wealth Management is your go-to company for reliable investment advice and services that will surely help save you and your family's wealth. Led and operated by Mike Holden, Andrew Chowne, and Rob Parrish, they offer you a wide range of options to come about your specific wealth issue.
The company has a unique approach in every issue you bring to them but still capitalize on a collective pursuit that will prioritize your needs and interests. They are more than ready to help you build and maintain your wealth through various ways such as investment accumulation, tax reduction, insurance protection, retirement income, and financial freedom among others.
They are comprised of a team of professionals who know their way around the field which you can rely on for valuable advice. Furthermore, they are adequately supported by multi-disciplinary experts that are seasoned by their experiences in administration and client service.
We recommend this company for your wealth management needs due to their amazing customer service and innovative strategies that will surely reach your financial goals easier.
Numerous effective approaches
Customizable services
Multi-discplinary experts
8. Lycos Asset Management Inc.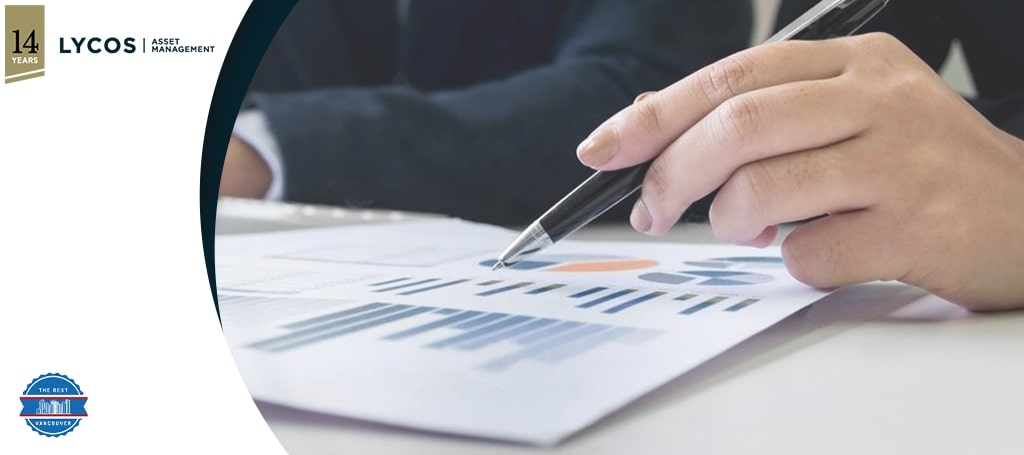 | | |
| --- | --- |
| SERVICES | Wealth and finance advisor and manager |
| WEBSITE | https://lycosasset.com/ |
| ADDRESS | 808 Nelson St Suite 1731, Vancouver, BC V6Z 2H2, Canada |
| CONTACT DETAILS | +1 604-288-2083 |
| OPERATING HOURS | Mon-Fri:9am-5pm |
Lycos Asset Management Inc. is a company providing financial and wealth guidance, a service that is crucial for individuals who want to be able to manage their savings and earnings well.
We are very impressed by their team, which consists of licensed and experienced professionals in the business industry. Their experience gives clients a sense of security and ensures them that their wealth is in the hands of the right people.
We also greatly appreciate their flexibility in putting together meetings at any time and in a variety of formats for the convenience of the service consumer.
And throughout their business years, feedback shows their impressive effective service to handling wealth and finances.
However, they are closed every weekend, which you may need to take note of when scheduling meetings with them or sending messages.
Generally, their established professional and reliable background in the business allows us to highly recommend Lycos Asset Management Inc. for a safe and smart financial management approach.
Has a team consists of reliable and licensed professionals
Flexible in meeting set up
Effective service
Relatively high account minimum of 500K
Customer Reviews
Here's what people have to say about them:
"Constantine has been a fantastic partner for my family. In addition to his investing acumen, the service at Lycos is impeccable. He is never too busy to answer a call or an email and he has always gone the extra mile to make sure we make sound financial decisions. In addition, the fund portfolio he has created for us supports only highly sustainable businesses with no resource extraction or shady labour practices so we never have to worry about our money being used to support destructive industries."
"Our experience with Lycos Asset Management has been very positive. Their team of financial advisors met with us in their Vancouver offices and fully discussed our financial 'game plan'. After listening carefully, Constantine and Adrian were able to create a comprehensive plan for our financial future that suited both our goals and risk tolerance. My wife and I are grateful and excited about our future plans."
FAQs About Financial Planners
---
We've touched base with the costs of financial planning, what to expect, and who the best financial planners in Vancouver are. With this information, you'll be able to pick a planner who works best with your budget and spending habits.
In case you're looking for an investment-focused firm, we've chosen some of the best financial advisors in Vancouver. As with our other lists, we've also included reviews, backgrounds, and other info to make choosing a firm easier.