7 Best Kid Friendly Parks in Vancouver
Vancouver is a great city for kids because there's always something to do! There are many museums, restaurants, stores and attractions that are kid friendly.

There are also plenty of parks in Vancouver which kids absolutely love! It gives them space to run around and play to their heart's content.
So, if you're planning on moving or visiting Vancouver with your family, read on as we list down some of the best kid-friendly parks the city has to offer.
1. Stanley Park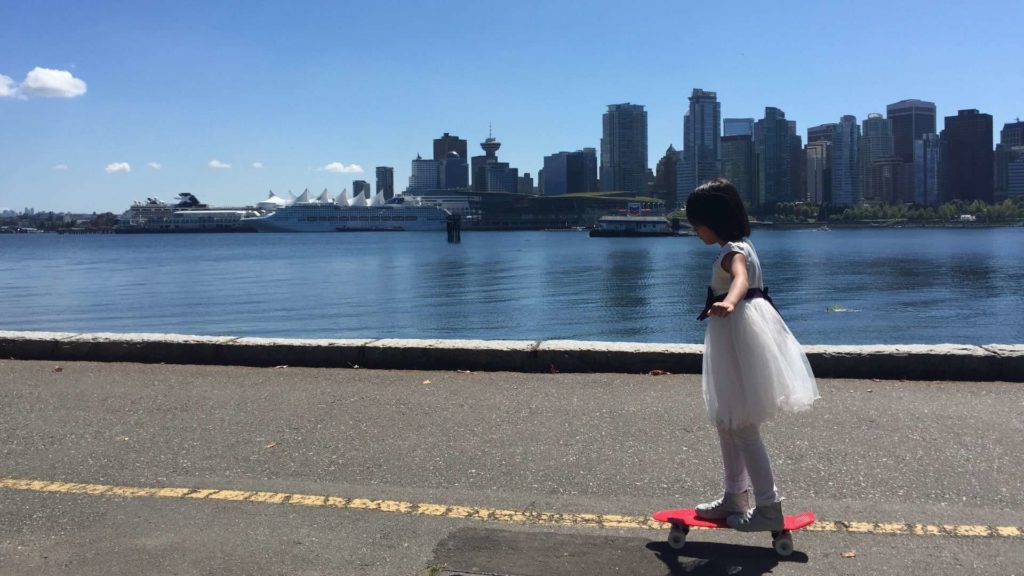 Stanley Park is one of Vancouver's best attractions and is a great place for kids. It's a huge urban park that's known for its many tall trees, beaches, playground, seawall, statues, blue herons and more.
You'll also love taking your kids to the Vancouver Aquarium, where they can see and learn about marine life up close. It has all sorts of sea creatures from many parts of the world such as sea otters, penguins, clown fish, sharks, a sea turtle and more.
There are also exhibits on frogs, the rainforest and a gift shop where kids can buy all sorts of toys and stuffed animals.
We can't forget about the miniature train as well! Kids and their parents or guardians can ride the train and see some of the park's wildlife.

The miniature train also has different themes throughout the year. This includes the "ghost train" that runs in October and the Christmas "bright lights" train that runs during the holiday season.
2. Creekside Park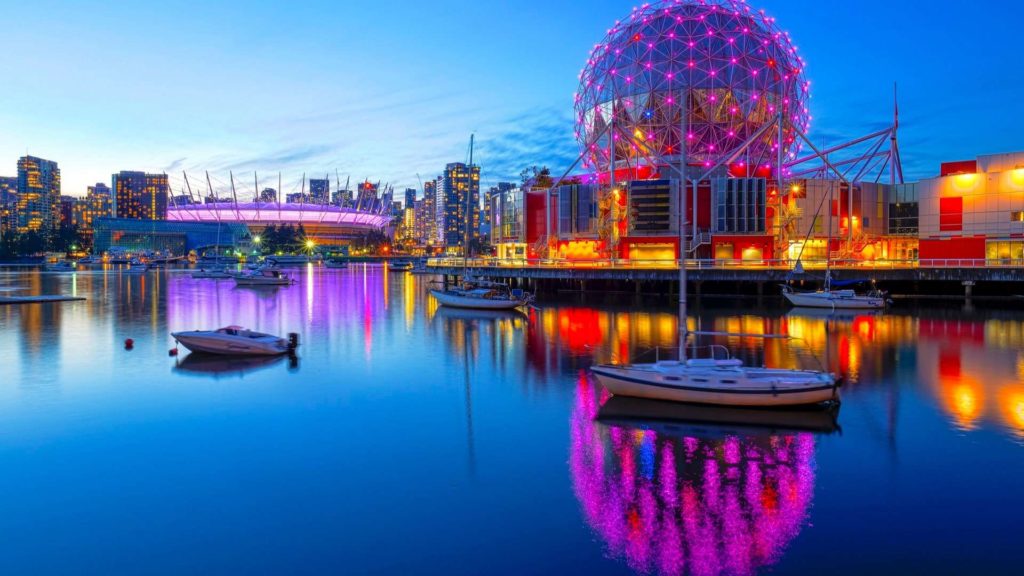 Creekside Park is located right next to Science World and is close to public transit (across the street from Main-Street Science World station). It offers great views of False Creek and Downtown Vancouver.
The best part about Creekside Park is the playground. Why? There is a zip line!
There are also some swings, a giant tube slide, climbing areas, as well as sand and water play areas. The playground has a blue and yellow rubberized surface, so you don't have to worry too much about your kids getting hurt.
Many trees provide shade in the summer and it's also a great place to have a picnic. The park also hosts festivals and concerts in the summer.
3. Charleson Park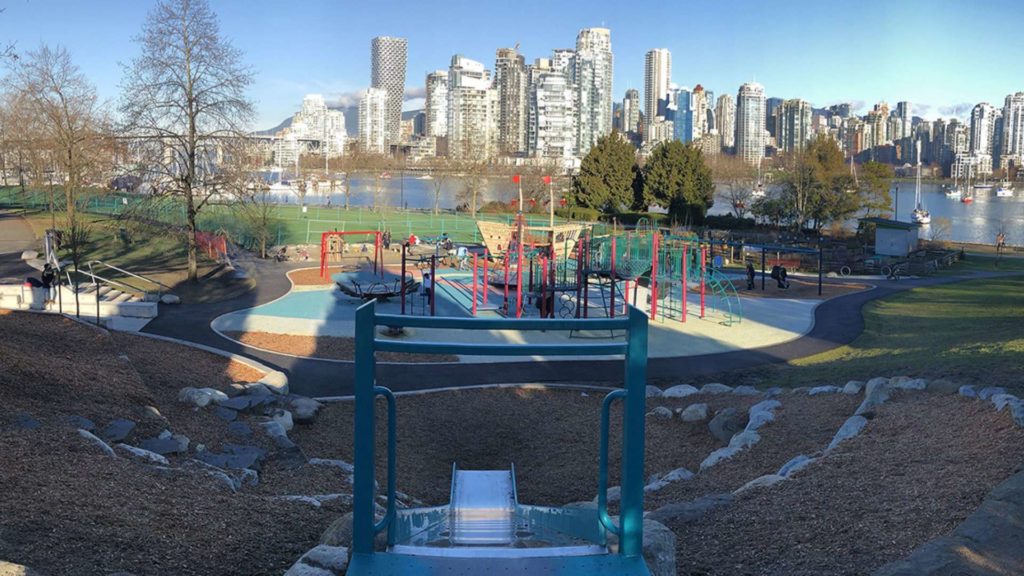 Charleson Park is located in Vancouver's Fairview neighbourhood. It has great views of False Creek overlooking Downtown Vancouver and the mountains.
Like Creekside Park, the highlight of this park is the playground. But we think the kids will particularly like that there's a pirate ship in it, numerous swing sets, a sandbox and a big hill slide.
The playground was rebuilt in 2020 and it is one of two playgrounds (after Douglas Park) that has trampolines. There are also picnic tables, lots of green space and a dog area.
4. John Hendry (Trout Lake) Park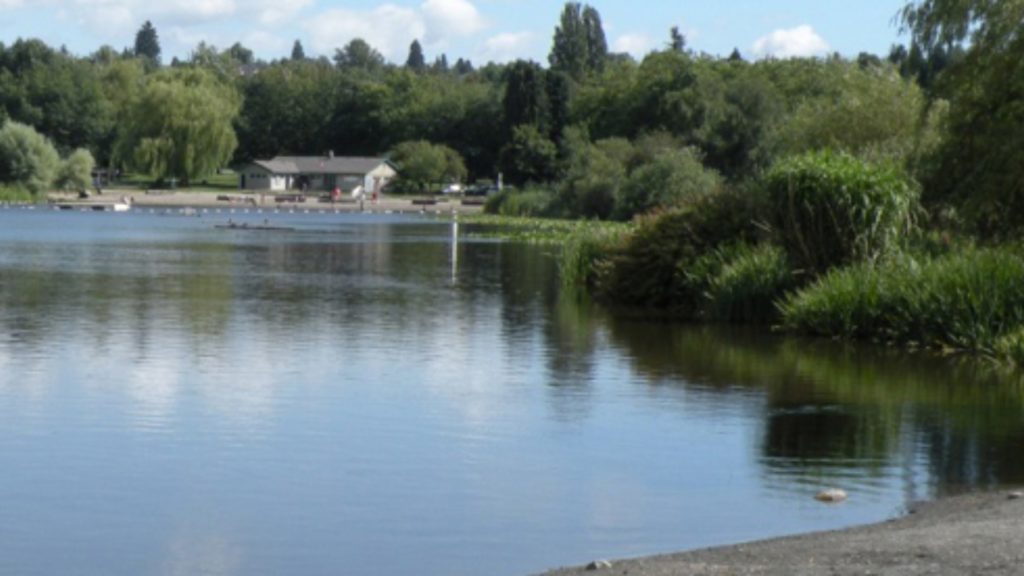 Trout Lake is a small urban lake located in East Vancouver. It's also home to John Hendry Park and the Trout Lake Community Centre. There's also a farmers market held here during the summer.
There are plenty of things for kids and families to do here. You can visit the beach by the lake, shoot some hoops on the basketball court, play tennis and attend classes and activities at the community centre.
Next to the community centre is a playground that has a slide, monkey bars and a whole lot of stuff to climb. Don't forget to explore the green space and trails as well!
5. Maple Grove Park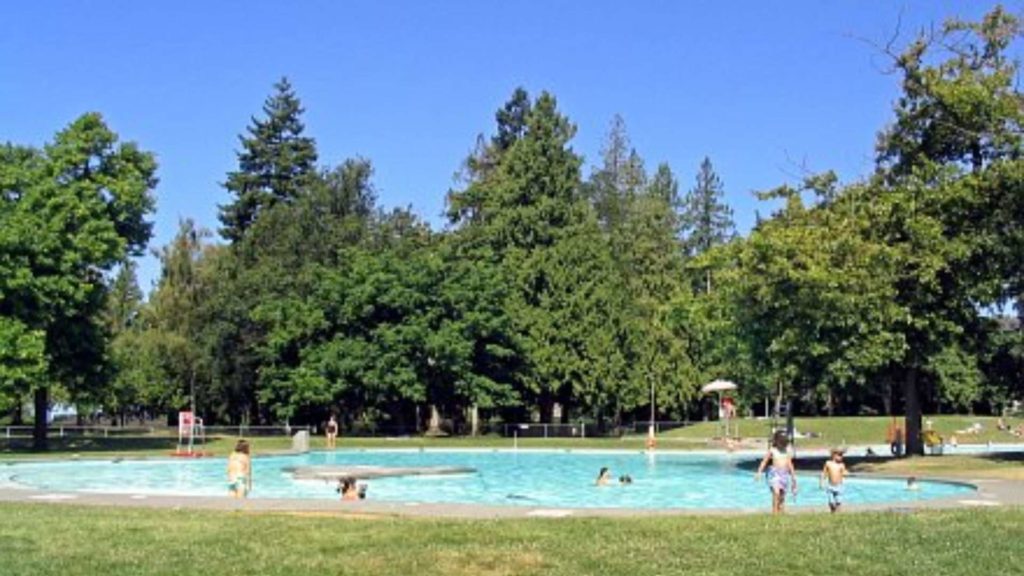 Maple Grove Park is located in Vancouver's lower West Side. It's popular in the summer because kids and their families love to come here to take a dip in the pool to cool off.
There are also lots of trees, and green space for a picnic or quick stroll. There are also public washrooms, a soccer field, a small playground and a swing set located in the middle of the park
6. Nanaimo Park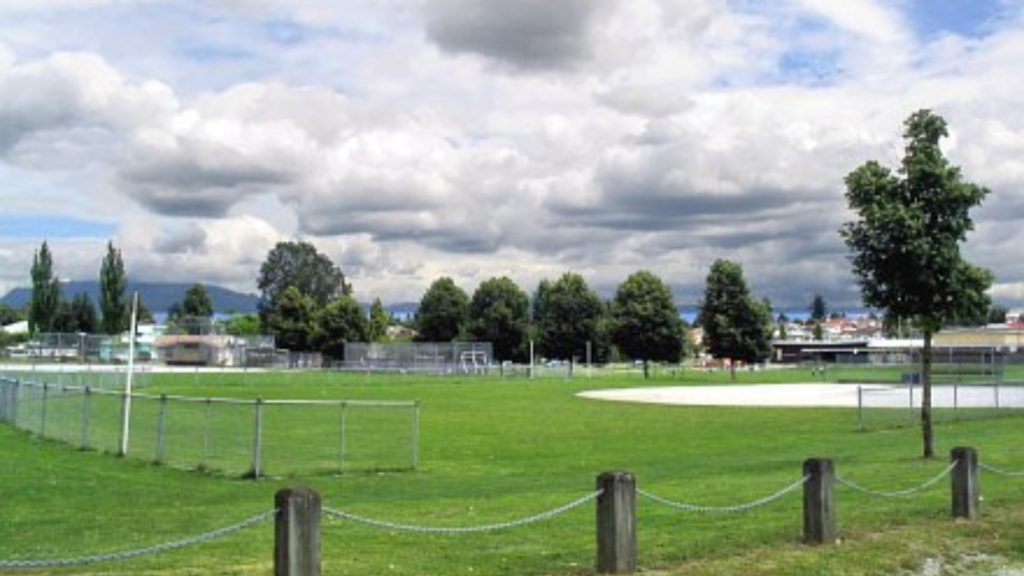 This park is located in the quiet East Vancouver neighbourhood of Vancouver.
Being right next to Waverley Elementary School, the park has not one, but two playgrounds. The one on 48th Avenue has some swings, slides and a see-saw. The one on Waverley Avenue has a rubber surface, a big climbing area and more swings and slides.
There are also two baseball diamonds which are used by Little League teams during the spring and summer months.
Nanaimo Park is a great option for kids because of the two playgrounds and lots of green space for running around and picnics. If you have a dog, this park allows dogs to be off-leash so your child and dog can run around freely.
7. Bobolink Park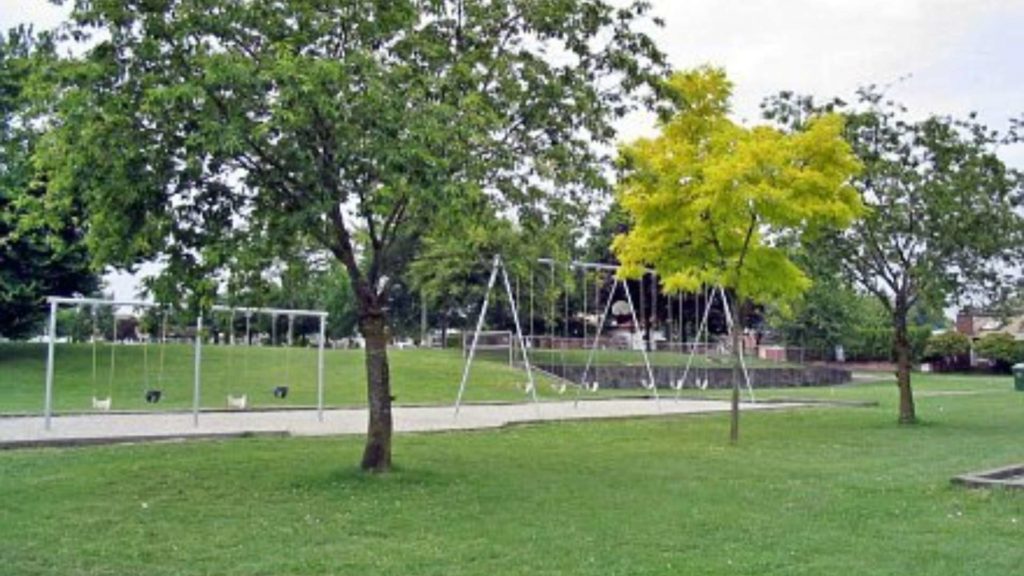 Another park in East Vancouver, Bobolink Park is located in the Victoria-Fraserview area. It's located in a quiet area and has a lot of green space for kids to run around in.
There are a bunch of softball fields, two soccer fields and a wading pool. It's a great place to relax in the shade, play some sports or fly a kite.
The playground may be small but it has numerous slides and it is popular with the kids. If you want a nice and quiet park for kids, this is the one for you.