Best Wedding Cake Bakers in Vancouver
So you're getting married, or someone you know is, and you want a special cake that will make the occasion even more memorable.
While we're not exactly experts in the cake department, we do know a thing or two about finding the best wedding cake bakers in Vancouver.
We had a lot of fun doing cake tastings in these bakeries, and we're excited to tell you all about it!
1. The Cake & The Giraffe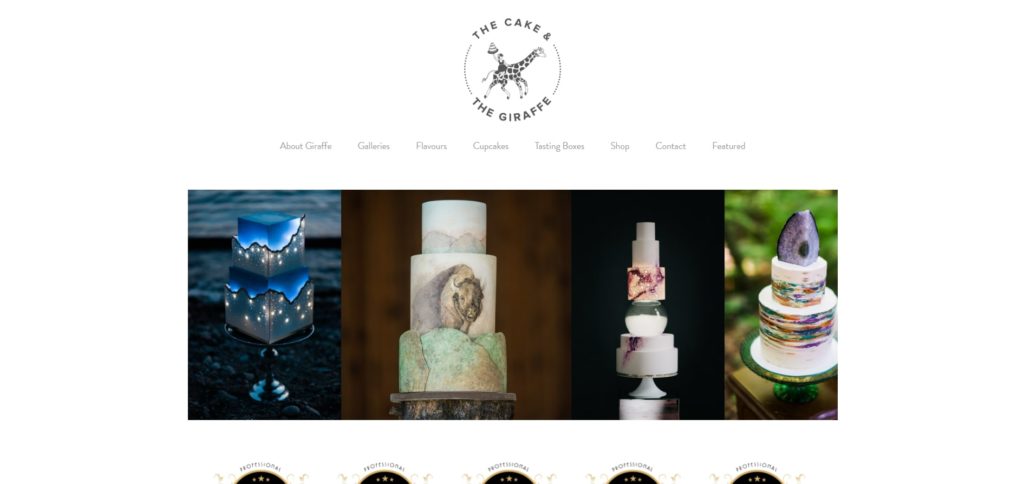 | | |
| --- | --- |
| AVERAGE PRICE | CAD 400 - 500 |
| WEBSITE | https://www.tcandtg.com/ |
| ADDRESS | 1740 W 2nd Ave, Vancouver, BC V6J 1H6, Canada |
| CONTACT DETAILS | Phone: +1 778-835-1437 |
| SOCIAL MEDIA | Facebook |
| OPERATING HOURS | By appointment only |
Word on the street is that The Cake & The Giraffe can create pretty awesome wedding cakes, so we decided to pay them a visit. You know what fascinated us the most about their cake creations? It's that each one of them is a custom piece of art.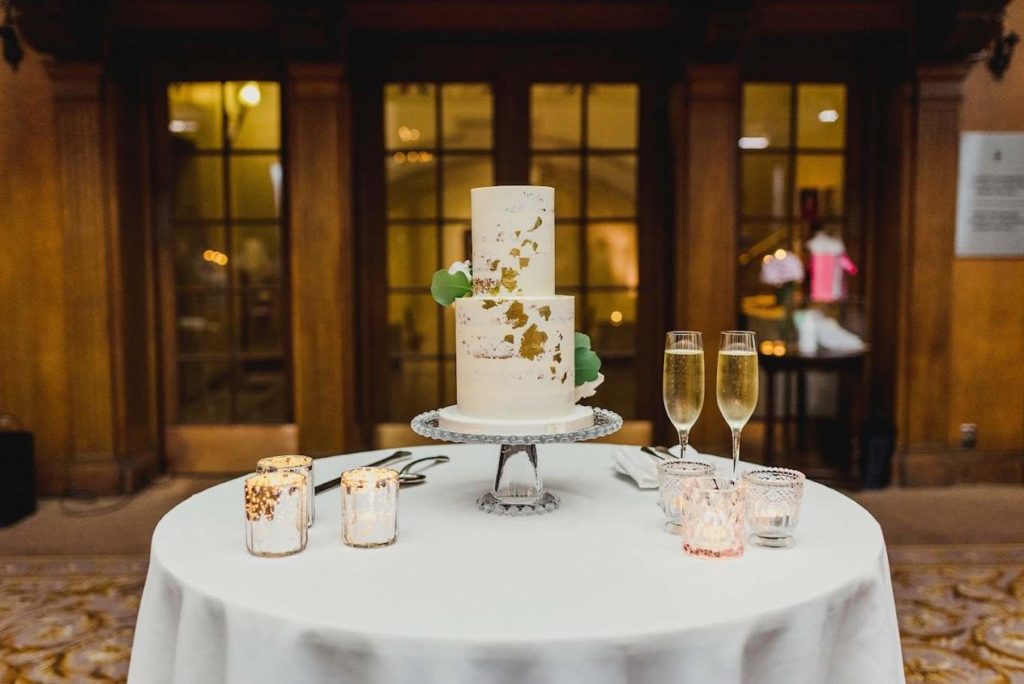 I mean, you can provide photos of the cakes you like for their reference, but the final result will be 100% unique, so we took a peek at their previous works, and they're truly impressive.
Take this wedding cake, for example. The flowers on this cake were chosen to match the bride's bouquet, which is pretty impressive to us.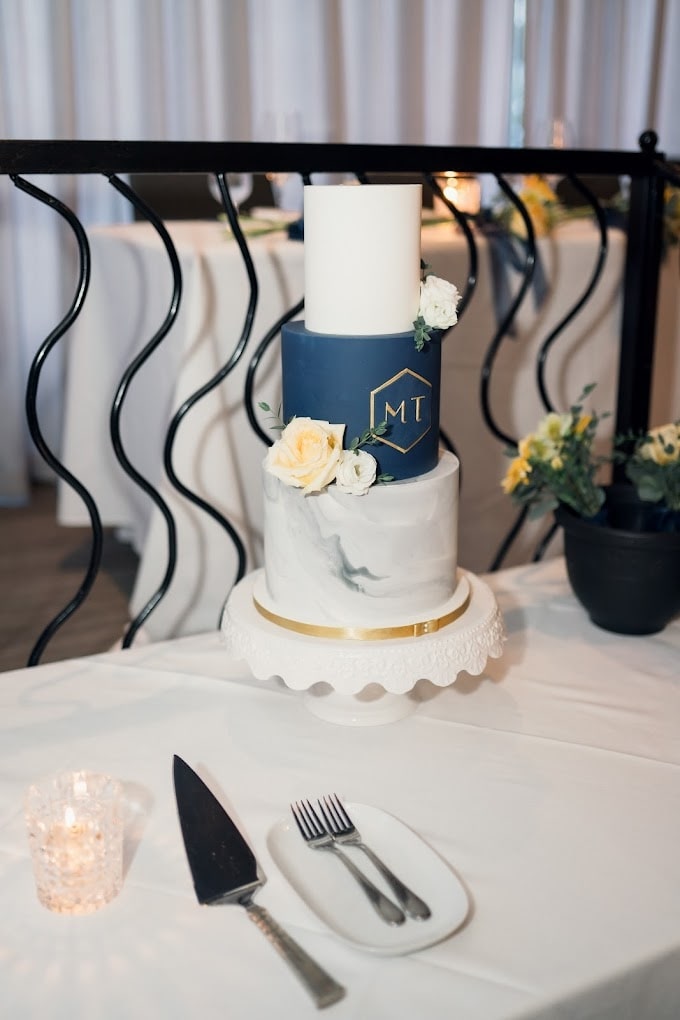 Aside from that, The Cake & The Giraffe can also make custom-made cupcakes for you and your guests, whether you'd like the cupcakes to match the wedding cake or you want them to have unique designs and flavors.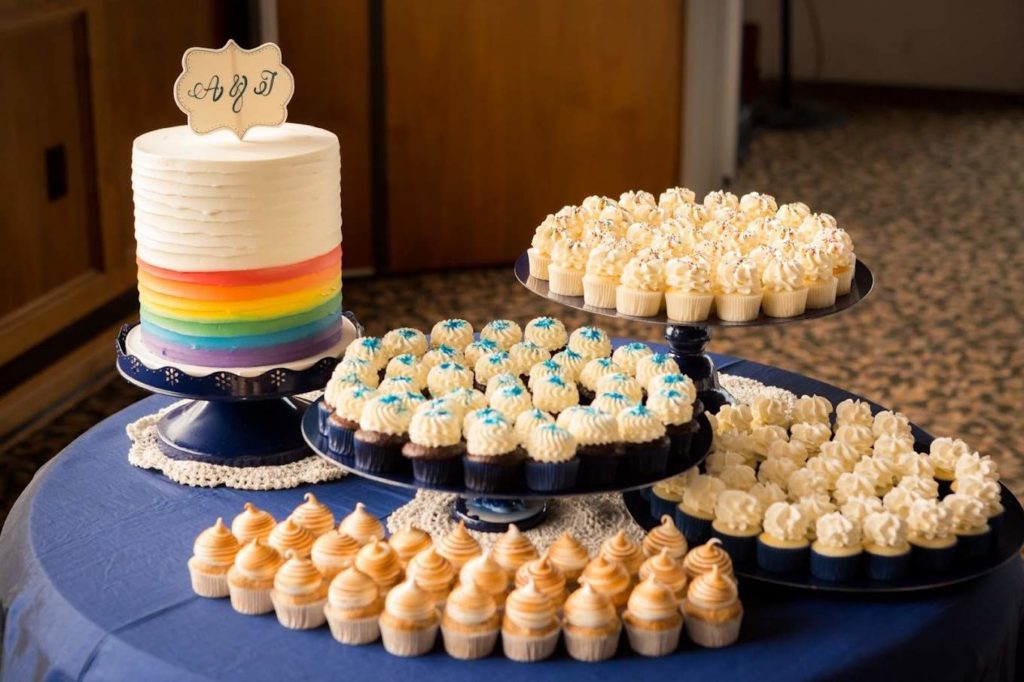 We got one of their tasting boxes so we could taste their cake flavors, and our favorite was the Not Your Average Vanilla. It was sweet and had a hint of buttercream. They also had triple chocolate raspberry almond, and red velvet.
Although you'd have to book an appointment with them first before dropping by the store. It's pretty straightforward to do so, as you'd only need to fill out a consultation form.
2. Joconde Patisserie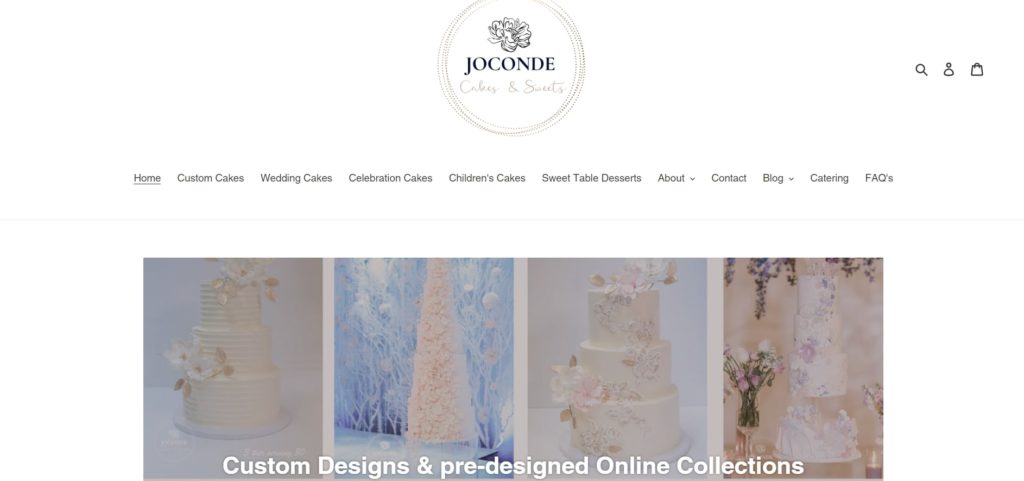 We must admit that we had some difficulty scheduling an appointment with Joconde Patisserie. Not because they were unresponsive, but because they're frequently booked!
While waiting for an available appointment time, we decided to order a tasting box to see what all the fuss was about. We bought the six-pack to sample all of the available cake flavors, and the Vanilla Berry was our favorite.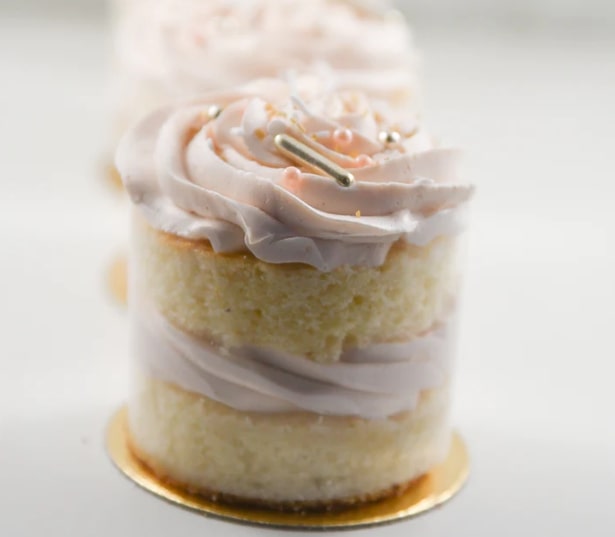 Fast forward to our appointment date, and it was immediately obvious that they create custom-designed cakes that reflect their clients' styles and preferences. I mean , just look at these designs! They're all so unique and eye-catching!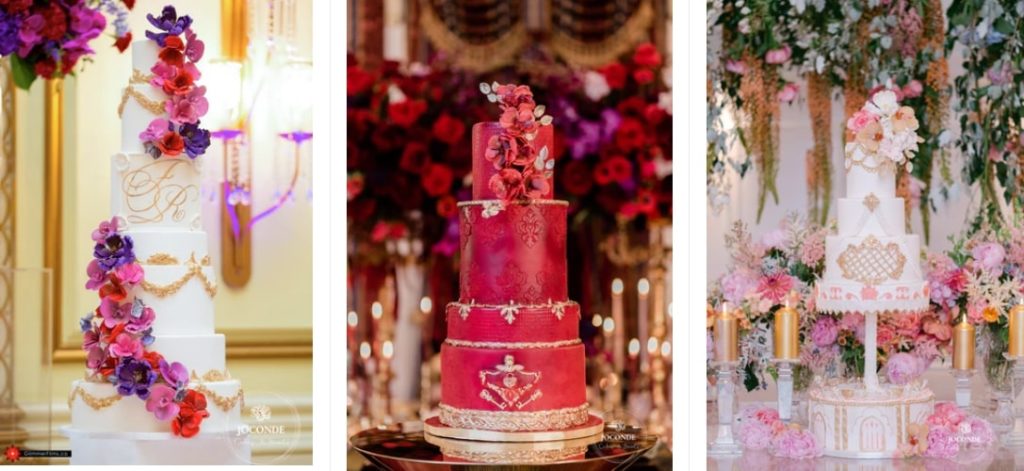 But we did have one question, and that is, "What if the client doesn't want a custom-made cake?". Well, Joconde Patisserie had an answer for that. They have a lot, and we mean a lot, of beautiful stock designs on their website to choose from.
Pretty impressive, eh? We were also surprised to know that they offer faux cakes for weddings and other events!
3. Mooch Custom Confections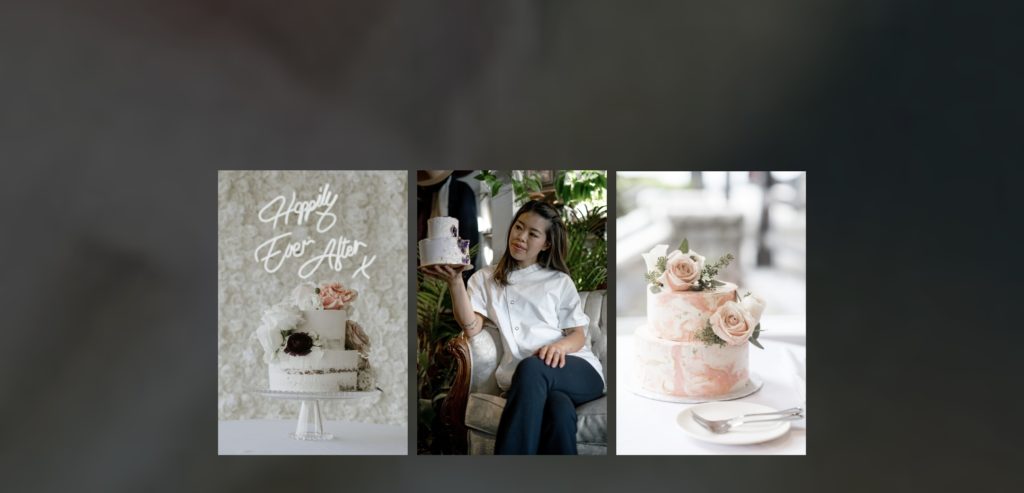 AVERAGE PRICE
Request a quote here
WEBSITE
https://moochbymegan.com/
ADDRESS
Vancouver V5P 4A3, CA
CONTACT DETAILS
Phone: +1 778-668-7393
SOCIAL MEDIA
Facebook
OPERATING HOURS
Monday - Wednesday: 10:00 AM - 06:00 PM

Friday - Saturday: 11:00 AM - 05:00 PM
The thing we love most about buttercream is that it's flavorful and doesn't dry out fast. That's why, when we heard that Mooch Custom Confections specializes in tiered, all buttercream cakes, we decided to give it a go.
During our cake viewing, we were just in awe of the complex designs, and we found out that Megan, the owner, designs and hand-paints each and every piece, which makes sense because of how detailed the designs were.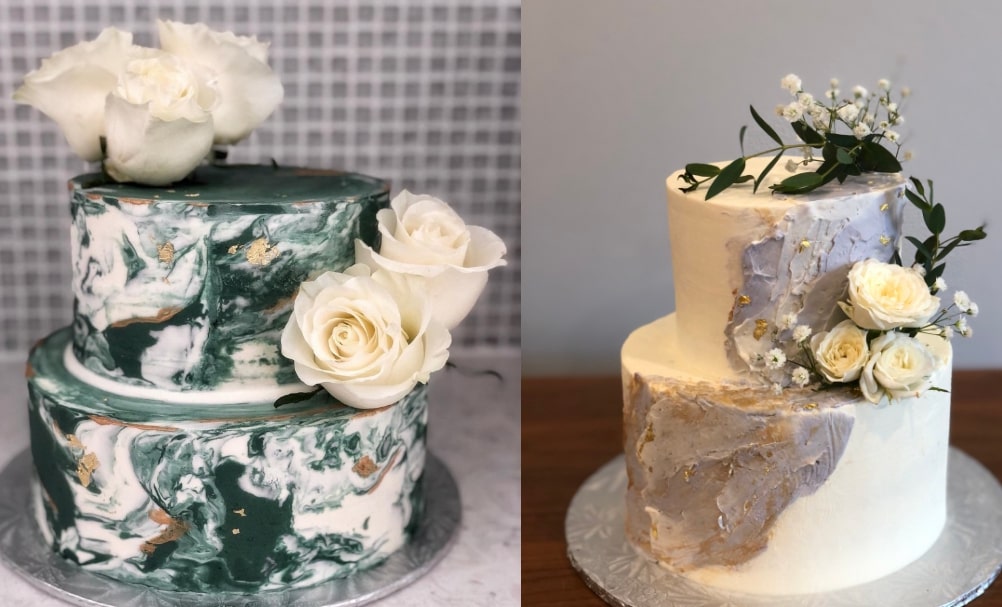 And you know what else? Mooch Custom Confections can also create gluten-free cakes using gluten-free flour.
We got the quartet tasting box, and we absolutely loved the chocolate salted caramel and chocolate Baileys. We're not big fans of chocolate, but these flavors were not too sweet and had a perfect balance of flavors.
4. Le Gateau Bakeshop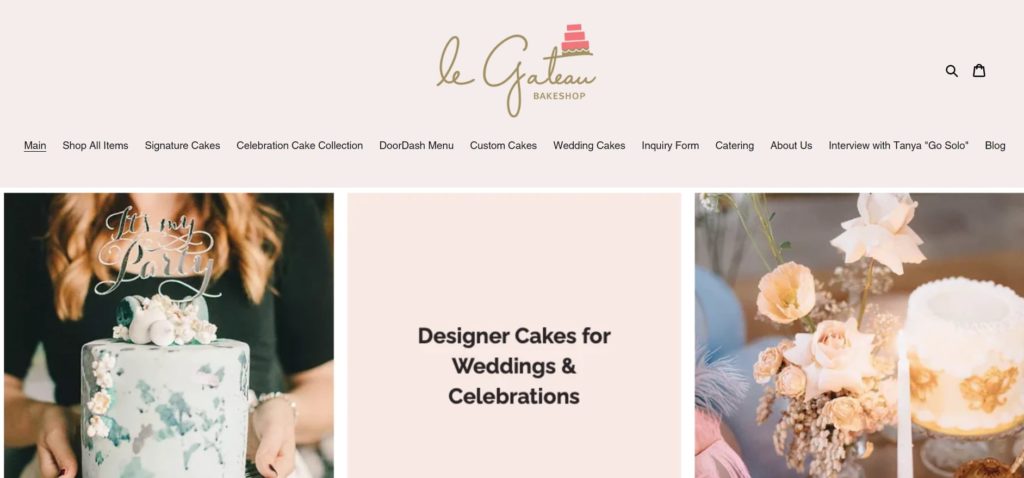 AVERAGE PRICE
CAD 200 - 500
WEBSITE
https://legateaubakeshop.com/
ADDRESS
3458 E Hastings St, Vancouver, BC V5K 2A6, Canada
CONTACT DETAILS
Phone: +1 604-620-7975
SOCIAL MEDIA
Facebook
OPERATING HOURS
Wednesday - Friday: 10:00 AM - 04:00 PM

Saturday: 10:00 AM - 02:00 PM
We happened to be strolling by Hastings when we came across Le Gateau Bakeshop, and we have to say that they have quite an adorable storefront. Think classic bakery meets modern, with a touch of whimsy thrown in for good measure.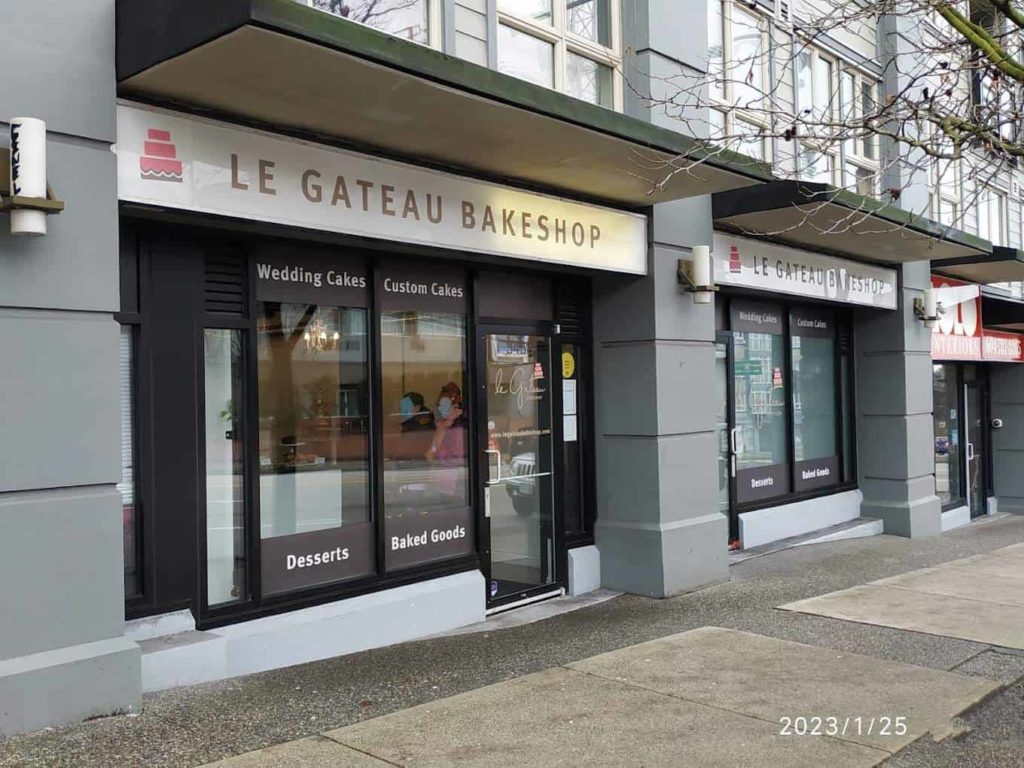 We were pleasantly surprised to find a selection of already decorated wedding cakes on hand, perfect for time-pressed couples. The elegant appearance of these cakes belies their relatively simple designs.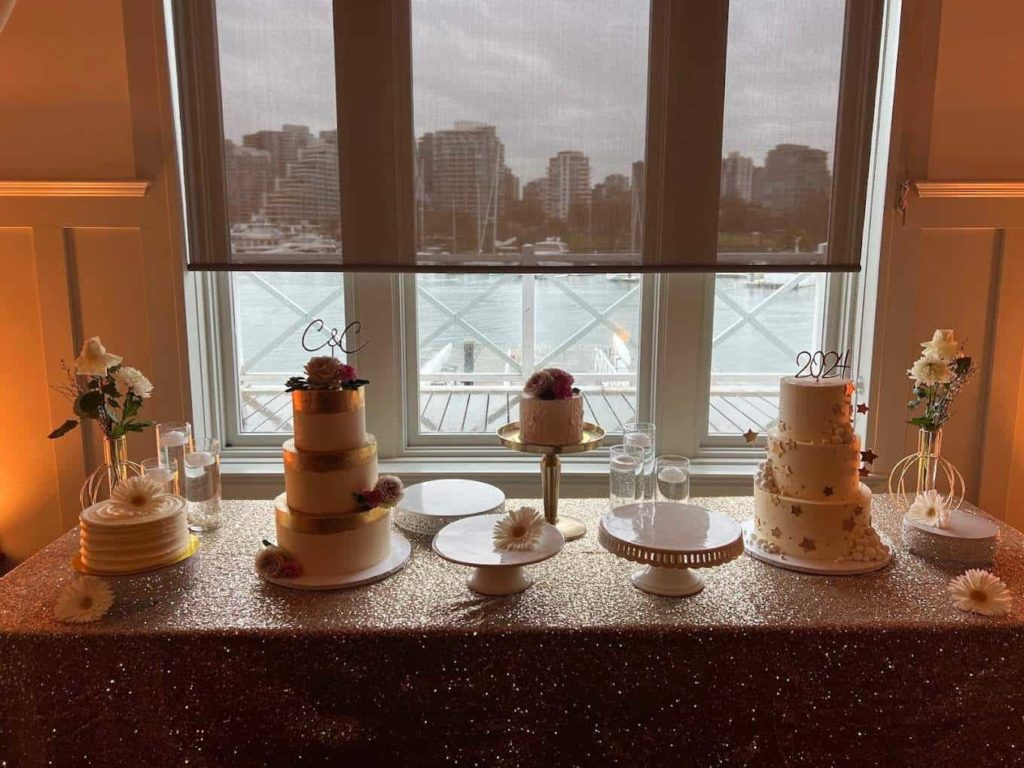 But what really impressed us is how they managed to create a vegan cookies and cream cake as it tasted just what a cookies and cream cake should taste like. The texture of the cake was also spot on, moist and fluffy. It's hard to believe it's vegan!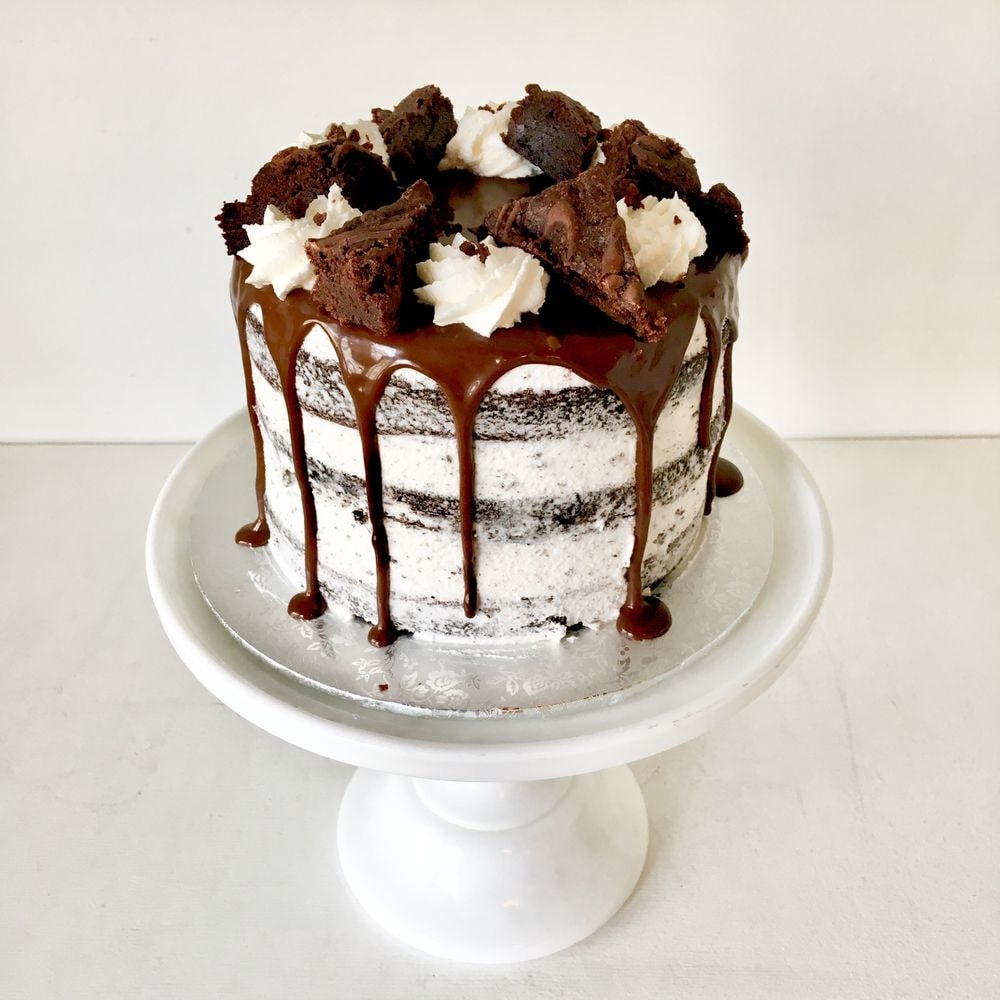 5. Jenny Bakes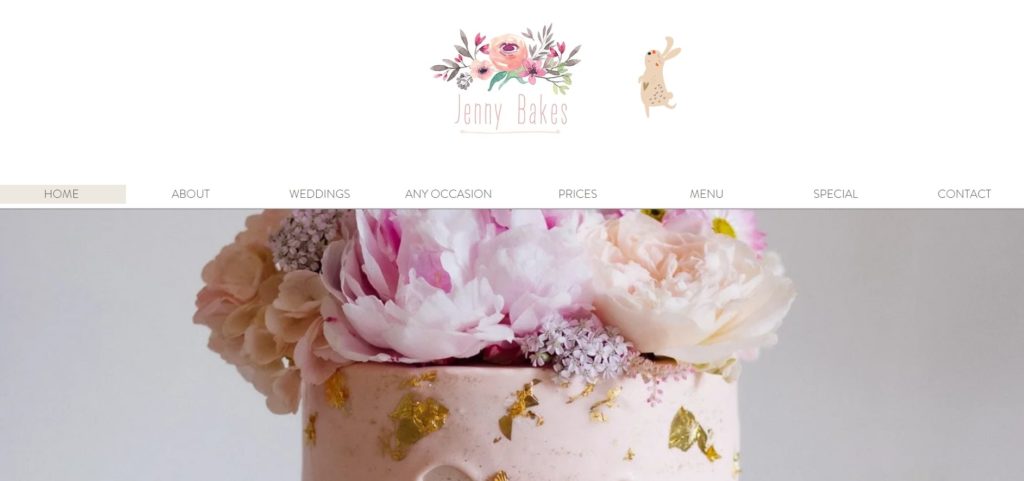 AVERAGE PRICE
CAD 180 - 300
WEBSITE
https://www.jenny-bakes.com/
ADDRESS
1507 Powell St unit 150, Vancouver, BC V5L 5C3, Canada
CONTACT DETAILS
Email: [email protected]
SOCIAL MEDIA
Facebook
OPERATING HOURS
Tuesday - Friday: 11:00 AM - 06:00 PM

Saturday - Sunday: 11:00 AM - 03:00 PM
Jenny Bakes is the go to for artisan cakes, and we ordered a sample box of strawberry shortcake, cookies and cream, and confetti. These cakes were almost too beautiful to eat, but we did anyway.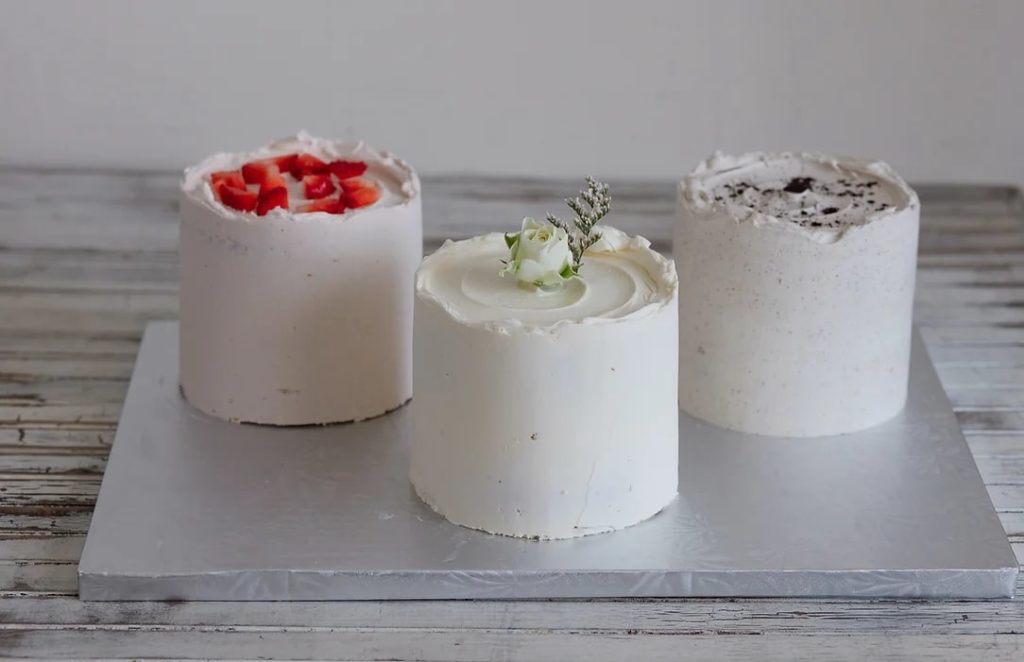 We asked to see some of the previous custom cakes that she has designed, and this West Coast themed buttercream cake was by far our favorite. It looked flawless, and would you take a look at how detailed those floral arrangements are?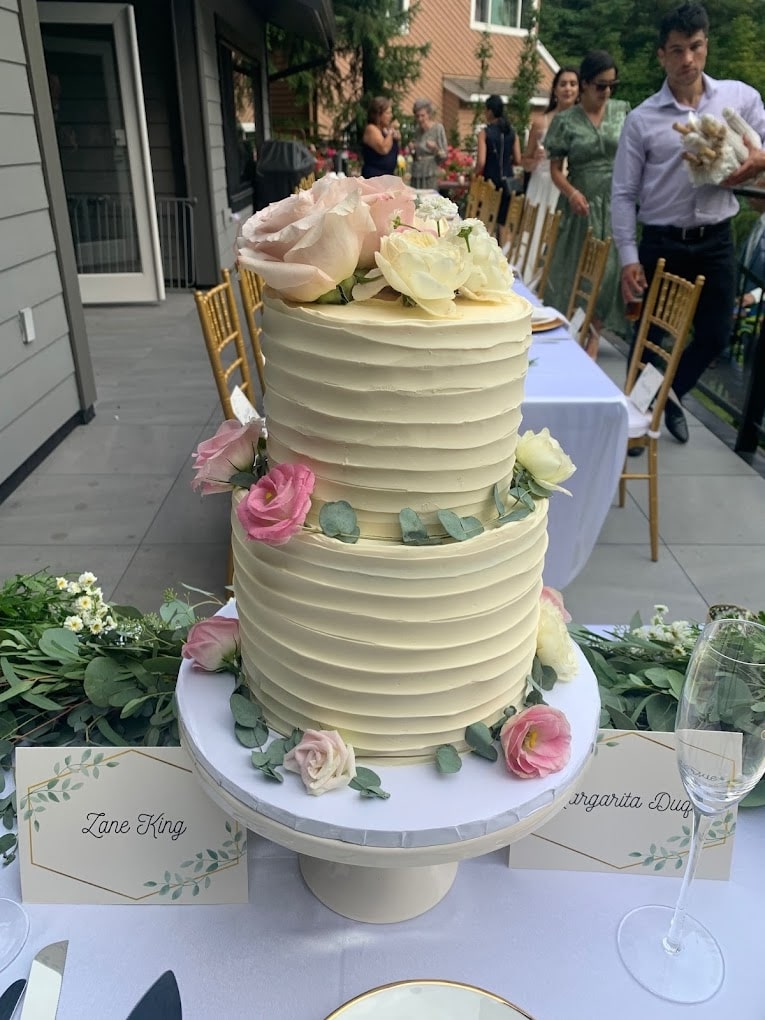 So, placing an order with Jenny Bakes is fairly easy. All you have to do is send in your information and request and check Jenny's availability on their website. This calendar displays booked, closed, and available dates so you won't have trouble.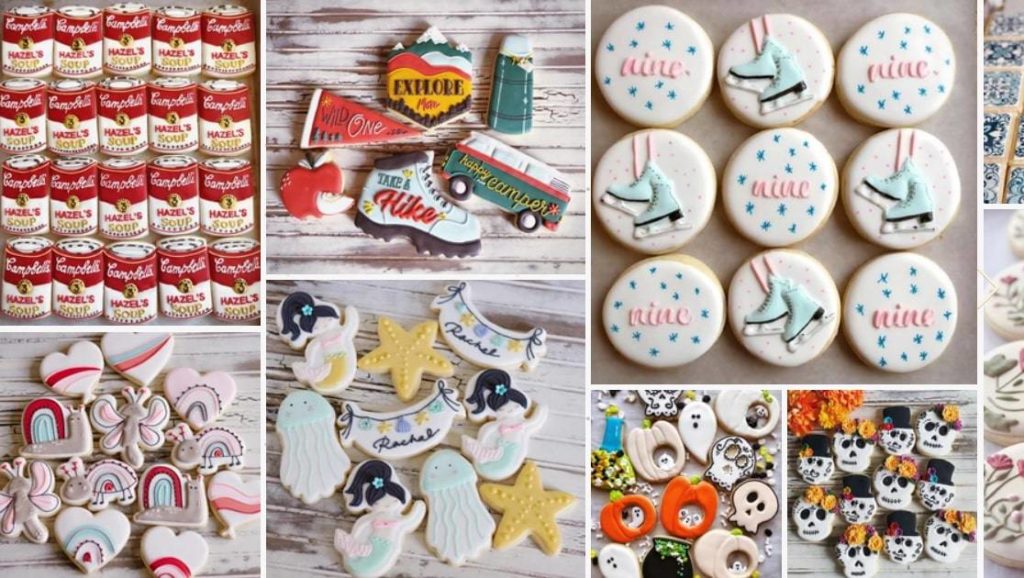 If you're interested, Jenny Bakes also creates custom-made cookies that are hand-piped with royal icing in different shapes and colors. We took some home ourselves as gifts for our friends and family.
6. Cadeaux Bakery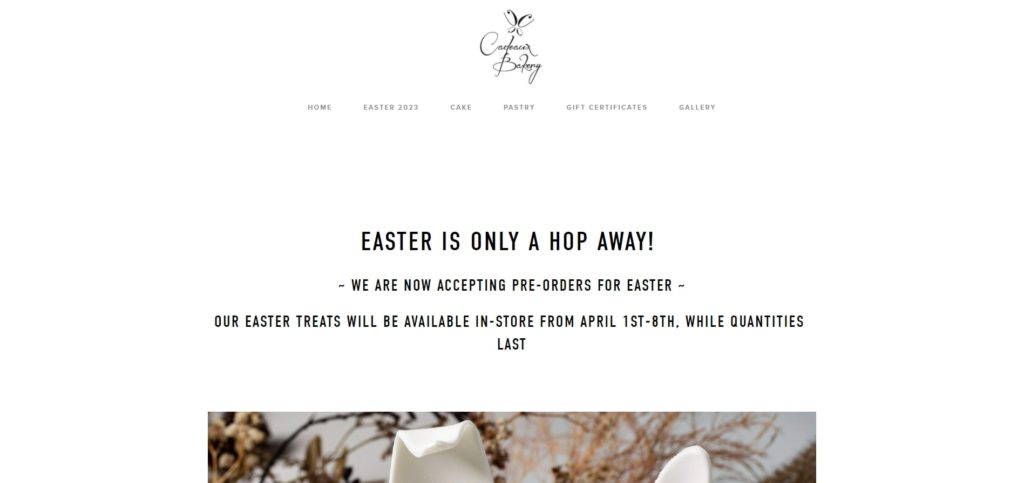 | | |
| --- | --- |
| AVERAGE PRICE | CAD 45 - 200 |
| WEBSITE | https://www.cadeauxbakery.com/ |
| ADDRESS | 172 Powell St, Vancouver, BC V6A 1G1, Canada |
| CONTACT DETAILS | Phone: +1 604-608-8889 |
| SOCIAL MEDIA | Facebook |
| OPERATING HOURS | Tuesday - Saturday: 09:00 AM - 05:00 PM |
If you're looking for a simple and tasty wedding cake, we found the perfect bakery for you. The name is Cadeaux Bakery, and we stumbled upon this gem when we were looking for a hot chocolate fix.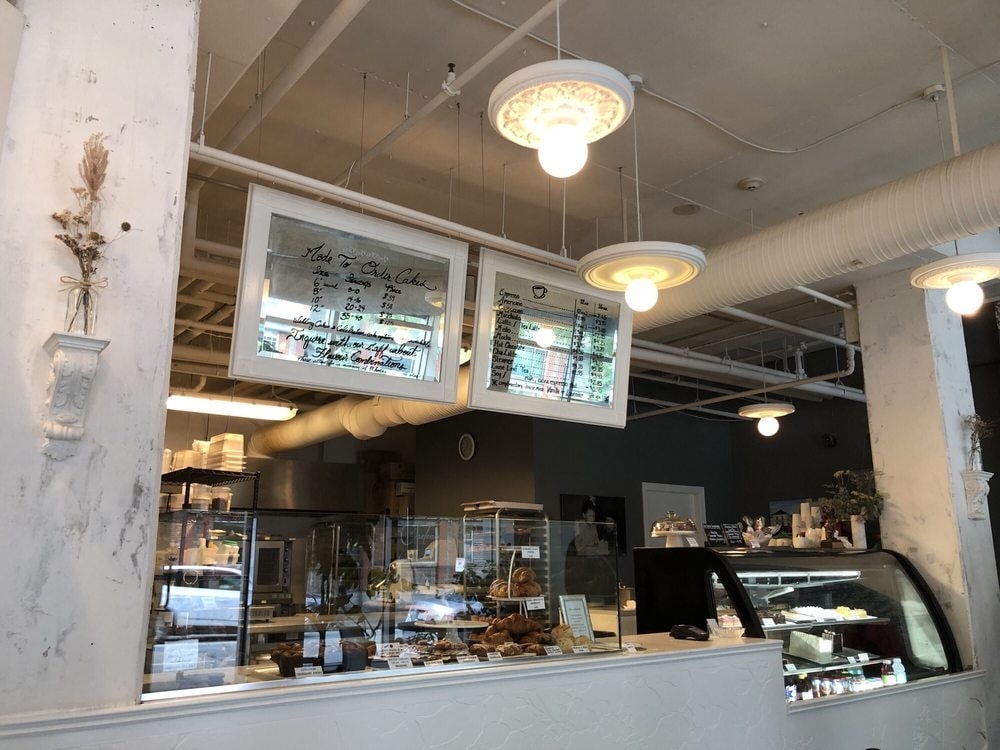 Side note: their cocoanut is one of the best we've had! Anyway, back to cakes. They had ready-made cakes ranging from chocolate, vanilla, and carrot to more complex flavors like lemon meringue, lavender mocha, and many more.
But if you want a more personalized cake, they also have a selection of cadeaux classic finishes where they hand-pipe your preferred design. Just take a look at this peach ombre with petal piping!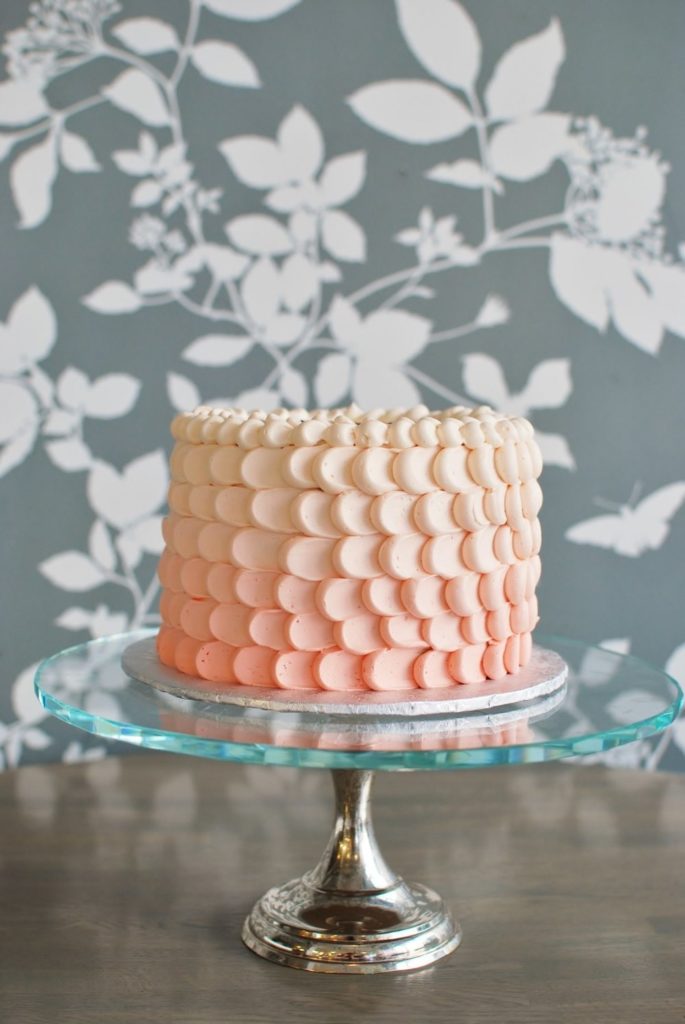 We got ourselves an order of this cake, but we couldn't resist getting a pastry as it was right there in front of us, so we also got the Pistachio Raspberry Croissant de Noel, which was so good.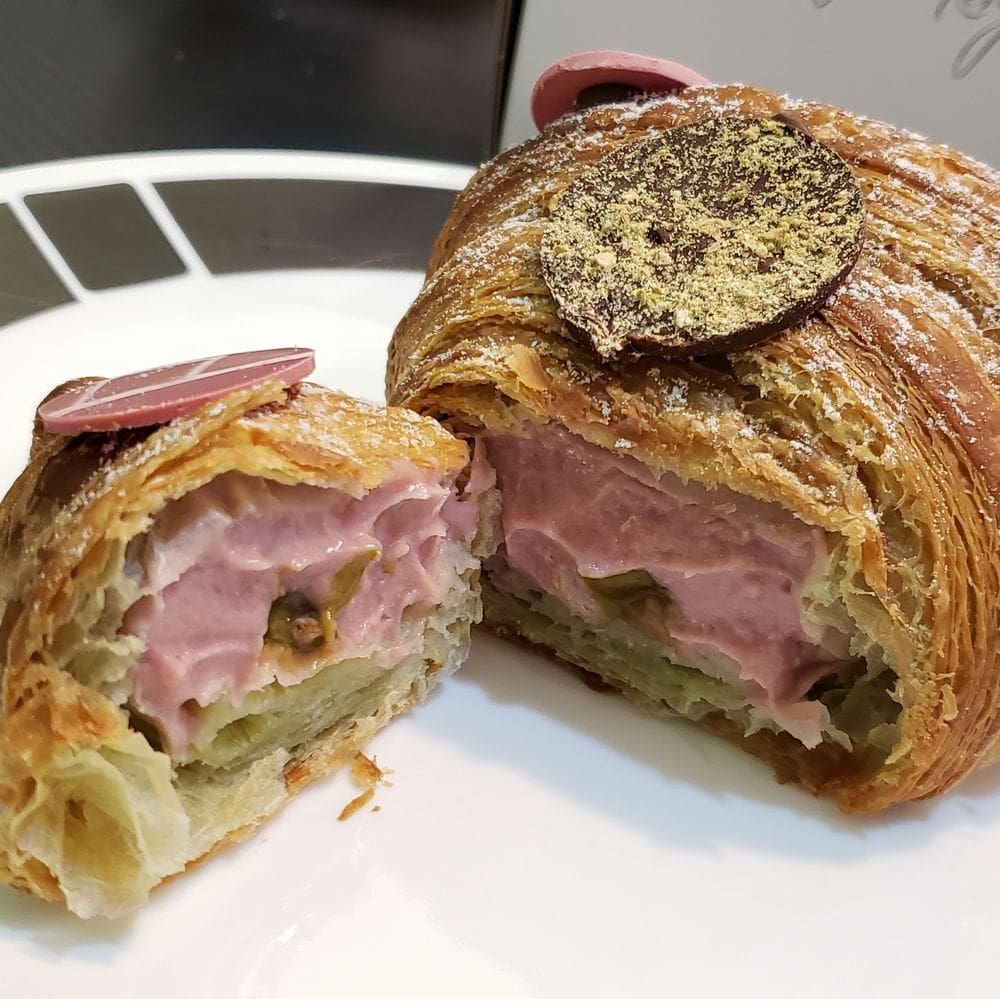 7. Bluebird Cakery
Bluebird Cakery is a pre-order bakery, so don't expect to see ready-made cakes available for walk-ins. However, we noticed that they had mini cakes, cupcakes, and cake in a jar on display, so we decided to give those a try.
What we liked about these cupcakes is that they gave us a glimpse of what their cakes might taste like without committing to a full-sized cake.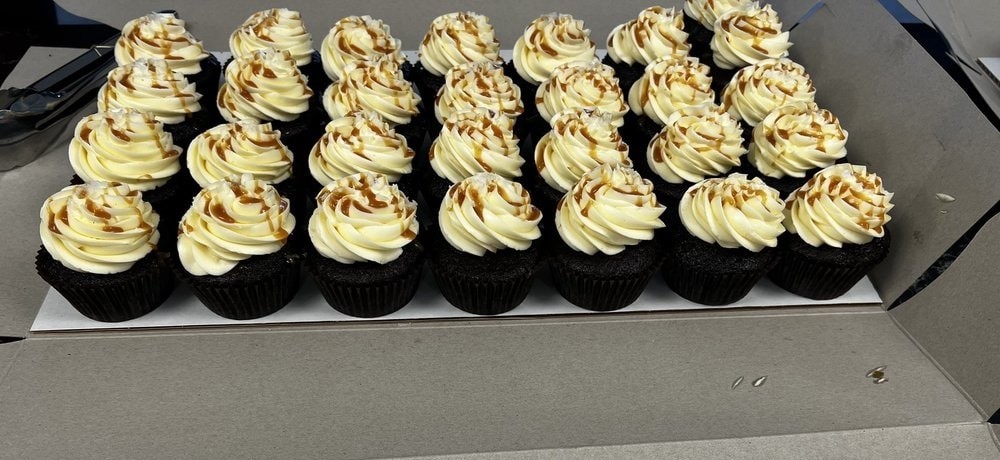 We narrowed it down to the salted caramel chocolate as our favorite because, despite the title, we promise that this one is not overly sweet.
But if you have a sweet tooth, we suggest you get yourself a triple chocolate or cookies and cream. These flavors are perfect for those who love indulging in rich and decadent desserts.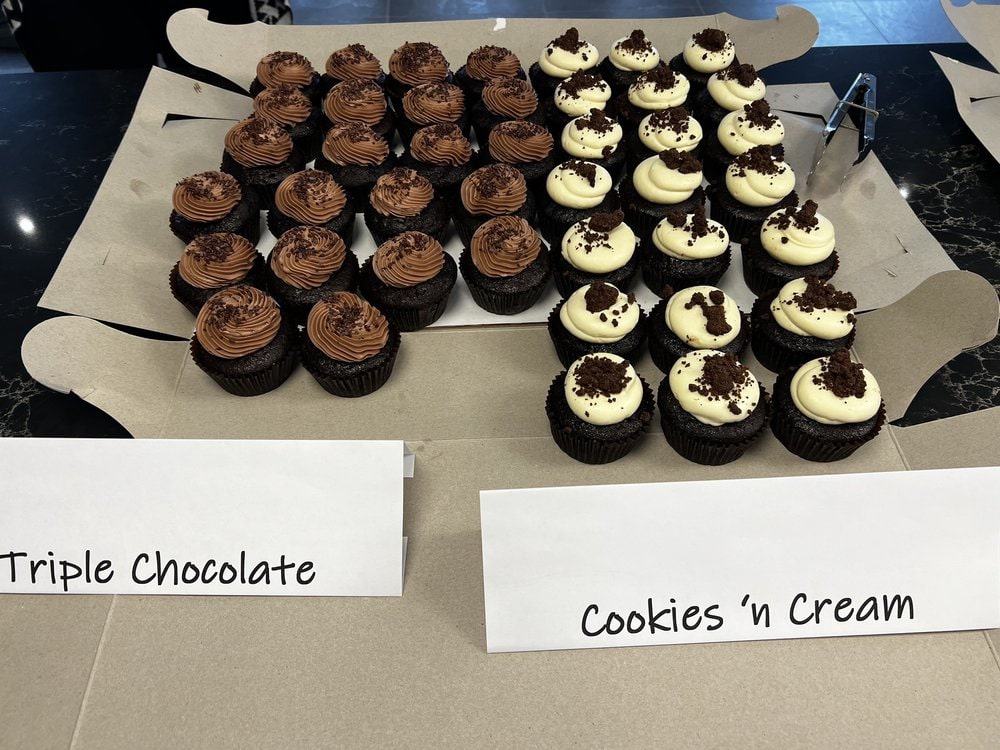 The triple chocolate is a heavenly combination of dark, milk, and white chocolate, while the cookies and cream is a delightful mix of creamy vanilla ice cream and chunks of crunchy cookies.
Ultimately, even if the Bluebird Bakery didn't have cake tasting boxes, these cupcakes are the perfect delicacy to sample as these are the cake flavors that they offer. Other flavors include red velvet, London fog, raspberry, strawberry, and many more.
8. Rain Bake Shop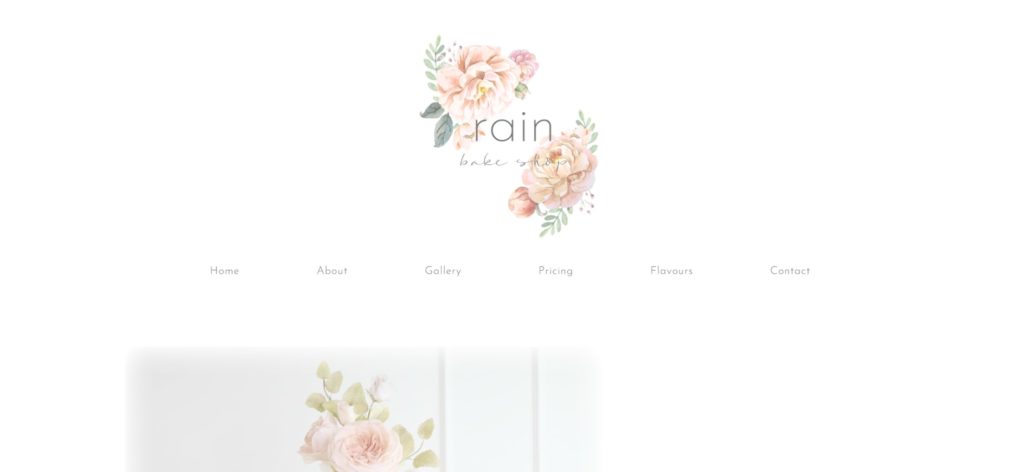 Next up, we have the Rain Bake Shop. This store is more on the elegant side, as they produce custom, elegant cakes that burst with minimalism and sophistication. Don't believe us? Take a good look at these!

We had a lot of fun creating our own flavor combinations, and let us tell you, the flavor selection was endless. You have your classic vanilla, chocolate, and different variations of buttercream.
You can also add in a few extra toppings like toasted nuts, hazelnuts, almonds, walnuts, and even a salted caramel drizzle!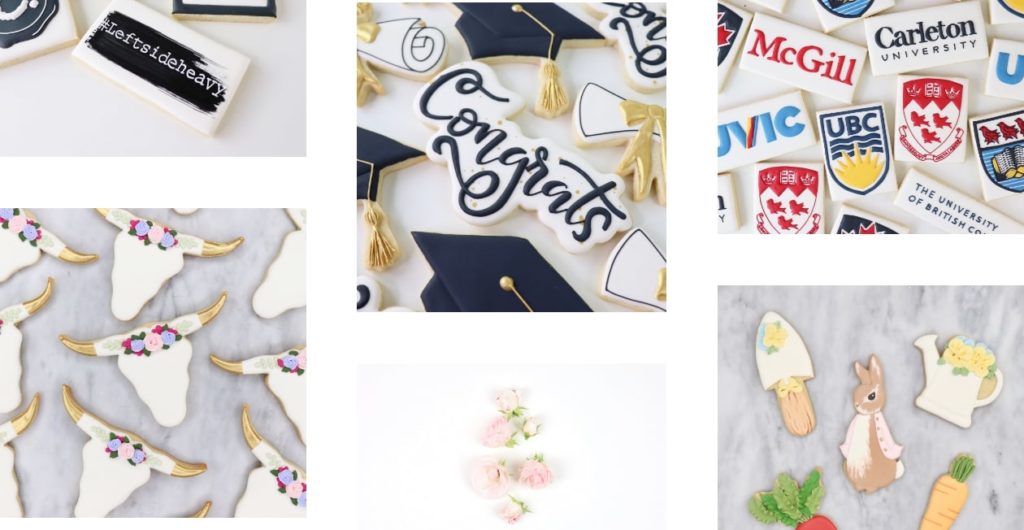 Oh, and before we forget to mention, this cake shop can also accommodate custom-made cookies for holidays, special occasions, and corporate events.
9. Level V Bakery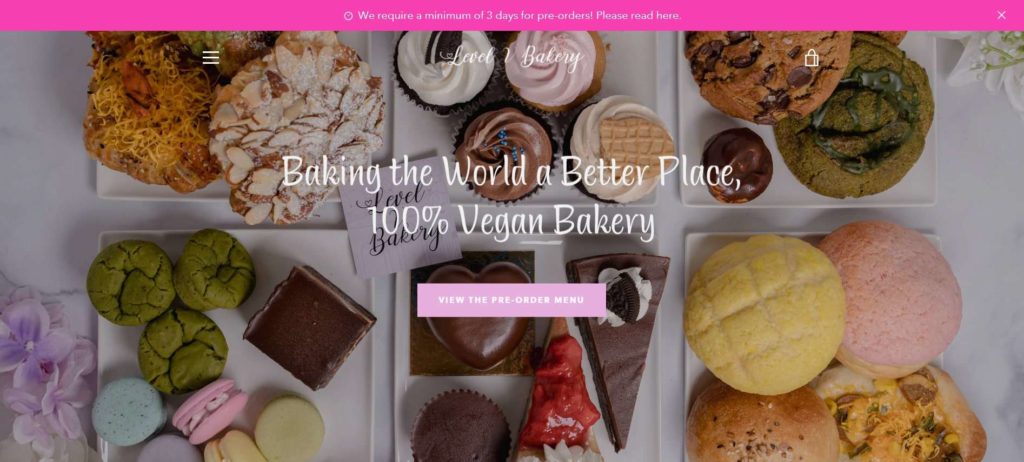 | | |
| --- | --- |
| AVERAGE PRICE | CAD 100 - 350 |
| WEBSITE | https://levelvbakery.com/ |
| ADDRESS | 39 Kingsway, Vancouver, BC V5T 3H7, Canada |
| CONTACT DETAILS | Phone: +1 604-558-3232 |
| SOCIAL MEDIA | Facebook |
| OPERATING HOURS | Monday - Sunday: 09:00 AM - 06:00 PM |
This bakery caught our eye because of its red-brick interior, and we were surprised to learn that the entire bakery is vegan! Yes, you read that right, vegan.
But first, let's talk about the inside because we cannot get over how coxy, clean, and beautiful this bakery was. They had a minimalist interior with white walls, wooden furniture, and large windows that let in plenty of natural light.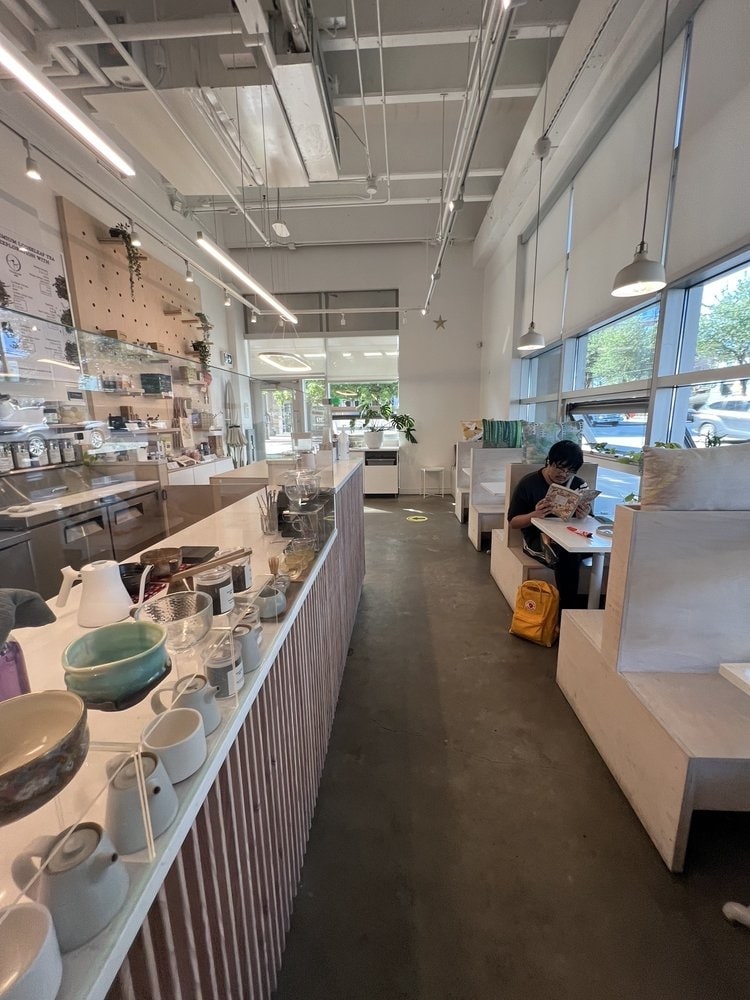 The cakes looked amazing, but our favorite has got to be the matcha cake. We found out from their staff that they whisk the matcha powder themselves to ensure the quality and authenticity of the flavor.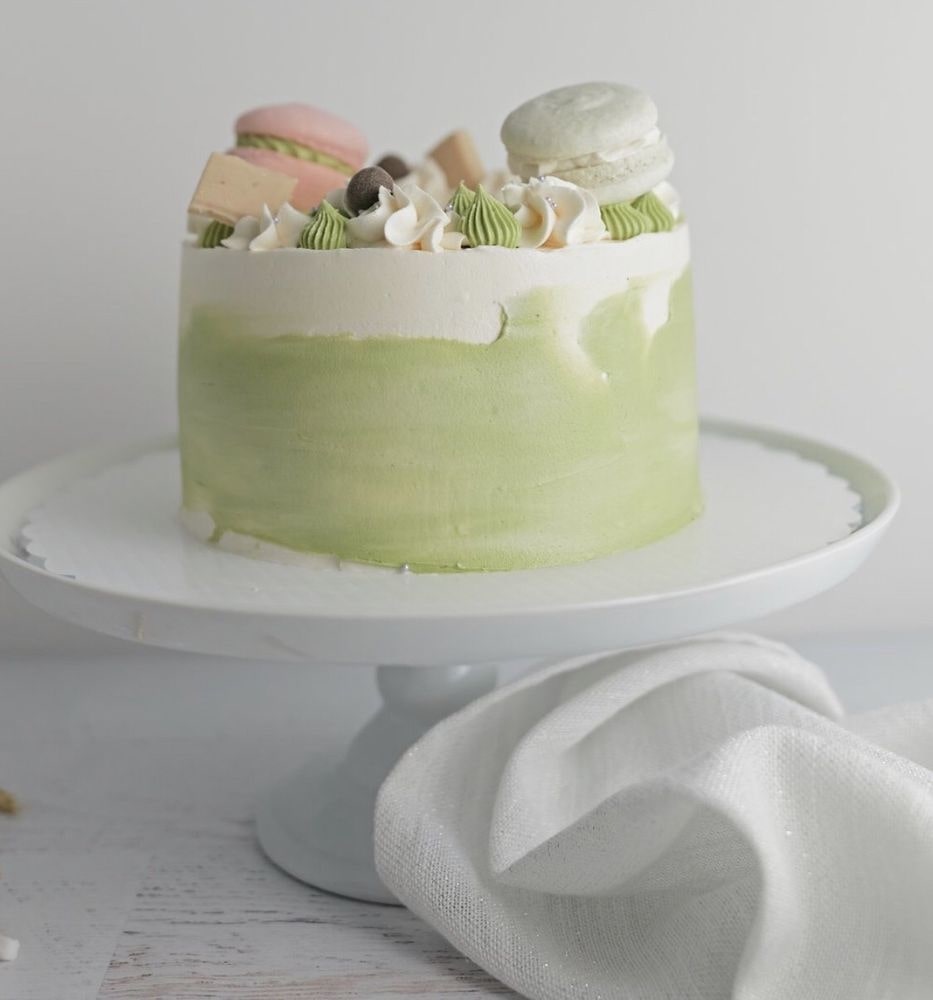 Additionally, the texture of the matcha cake was perfectly moist and fluffy, making it a truly unforgettable dessert experience.
We also had a sample of their blueberry cheesecake, early grey, peanut butter crunch, and strawberry shortcake, which were all delicious and can be ordered in 2 to 3 tier cakes.
You can inquire about their wedding cakes on the website where you'd need to fill up information, flavor options, and send in an inspiration photo that they can use as reference.
10. The Stubborn Baker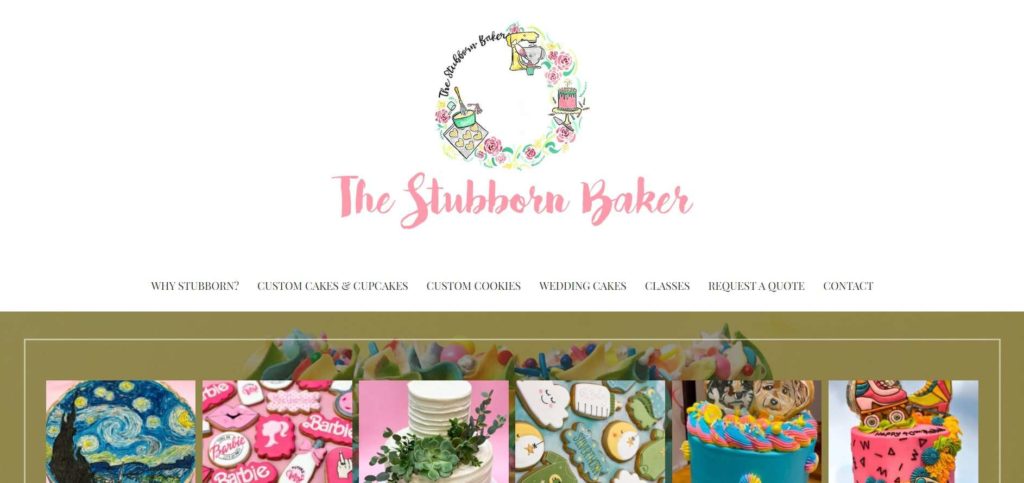 | | |
| --- | --- |
| AVERAGE PRICE | Request a quote here |
| WEBSITE | https://thestubbornbaker.com/ |
| ADDRESS | 417 Industrial Ave, Vancouver, BC V6A 2P3, Canada |
| CONTACT DETAILS | Phone: +1 778-865-4945 |
| SOCIAL MEDIA | Facebook |
| OPERATING HOURS | By appointment only |
So it turns out that the baker, Jessica Kruger, is not so stubborn herself, as she takes pride in exceeding client expectations. We went ahead to see these cakes for ourselves, and they were all stunning and unique.
She shared with us that each wedding cake is made completely from scratch using only the finest ingredients, and that they work closely with each couple to ensure that their cake is not only beautiful but also personalized to their tastes and preferences.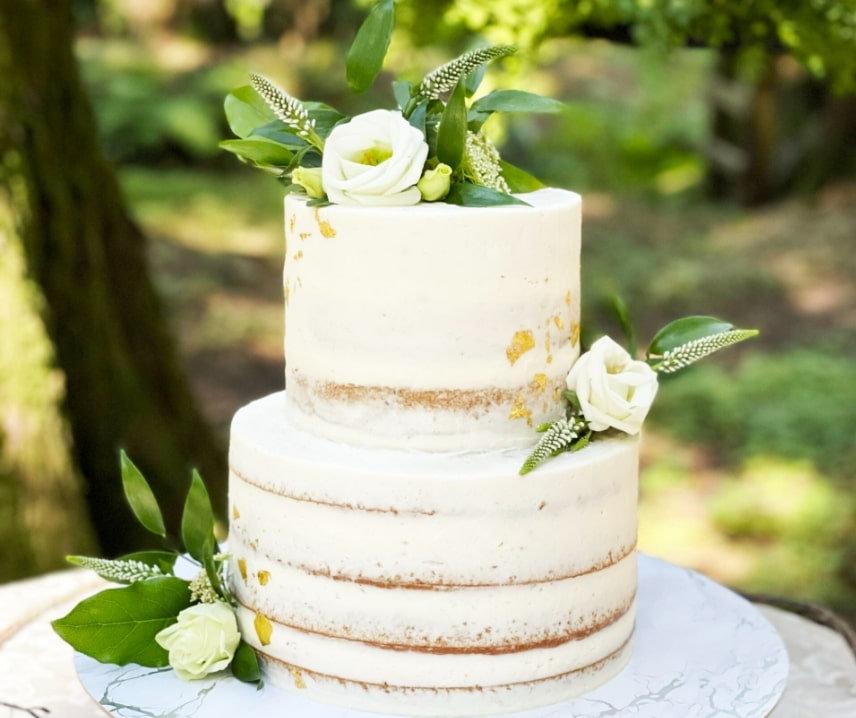 These cakes are available in chocolate, vanilla, funfetti, lemon, carrot cake, red velvet, apple cinnamon, pumpkin spice, and many others.
Oh, and just in case you're interested (because we certainly are), Jessica also holds classes such as cookie decorating!