Celebration of Light in Vancouver
Alright, buckle up and let us tell you about one of the most enchanting experiences we've ever had in Vancouver – the Celebration of Light! We've been in this city for a while but this festival always makes us feel like we're in a fairytale.
You don't have to be a kid to appreciate the whimsical light displays and festive cheer. In fact, all you need is to bundle up, grab a warm drink, and admire the awesome fireworks and twinkling lights that illuminate the night sky.
Vancouver's Celebration of Light
The Vancouver Celebration of Light is an annual fireworks event held at English Bay in Vancouver. It usually takes place in late July or early August and lasts for 3 nights.
This event consists of spectacular fireworks synchronized to music. Each night of the festival is hosted by a different country, and attendees can enjoy live music, food trucks, and other activities in addition to the fireworks show.
The Celebration of Light in Vancouver boasts an annual attendance of approximately 1.4 million people. This comes straight from the Honda Celebration of Light, which proclaims the event as the largest offshore fireworks competition in the world.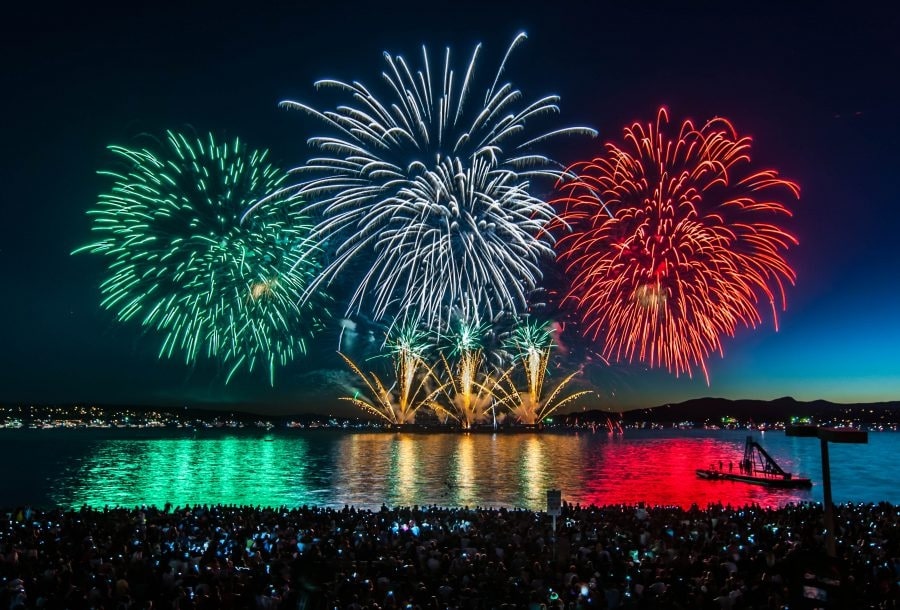 You'd be surprised to know that the festival was originally named the "Benson & Hedges Symphony of Fire," but tobacco advertising policies in 2000 got stricter, so it rebranded to Celebration of Lights instead.
The inaugural event in 1990 was a roaring success, drawing in thousands of spectators from across the city and beyond. The first competition featured teams from Canada, Spain, and Italy, with Spain ultimately taking home the top prize.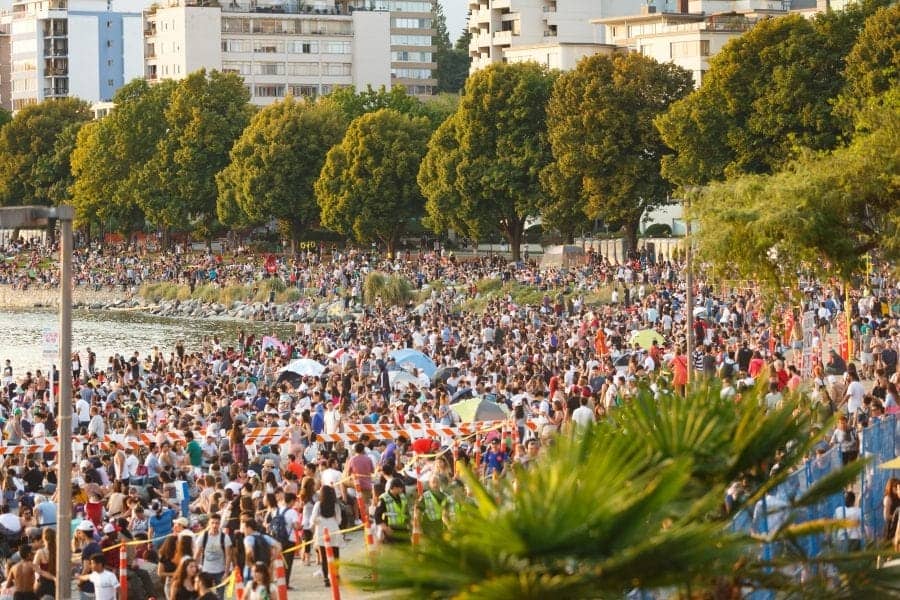 Over the years, the festival has become a beloved summer tradition in Vancouver. But it's not all just about pyrotechnics; it's also a chance to celebrate diversity and culture.
A different nation hosts the festival each night, showcasing their distinctive flair and style in the fireworks display. And let's not forget about the live music, food trucks, and other festivities. Pretty cool, right?
So if you're looking for something to do in Vancouver, you better add this to your list!
Where is the Celebration of Light in Vancouver Held?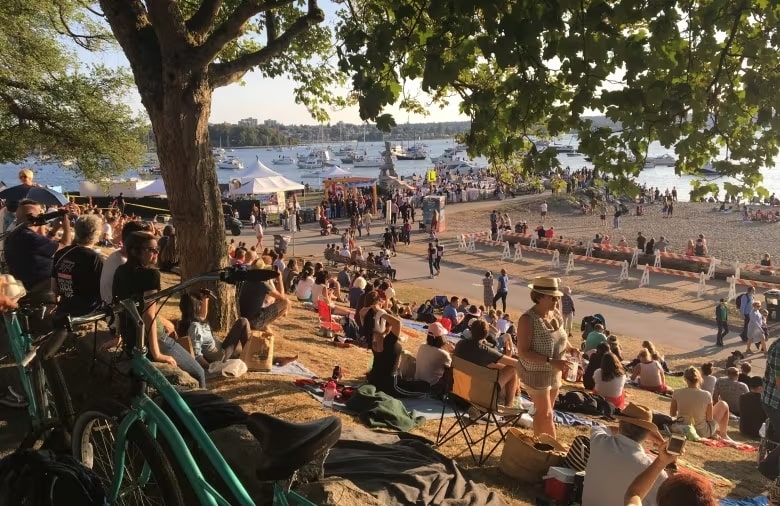 The Celebration of Light in Vancouver is held at English Bay. To get here, you've got a few options, whether you're driving, taking public transit, or biking.
If you're driving, head over to the West Georgia Street exit off the Lions Gate Bridge. Then, drive down Georgia Street all the way to Denman Street. Turn left on Denman, then right on Beach Avenue, and you'll see English Bay on your left.
For public transit, take the Canada Line, then transfer to the #5 Robson bus heading westbound. Get off at Denman Street and Beach Avenue, and you're there! You can also take the #6 Davie bus, which also stops right at English Bay.
Bikers head over to the Seaside Bicycle Route. Your starting point should be the Stanley Park Seawall. From there, you'll head south along the Seaside Bicycle Route until you reach English Bay.
But hey, there's a ton of viewing spots around the city so don't get too discouraged if you see the humongous crowd at English Bay.
Best Places to See the Celebration of Light in Vancouver
1. Second Beach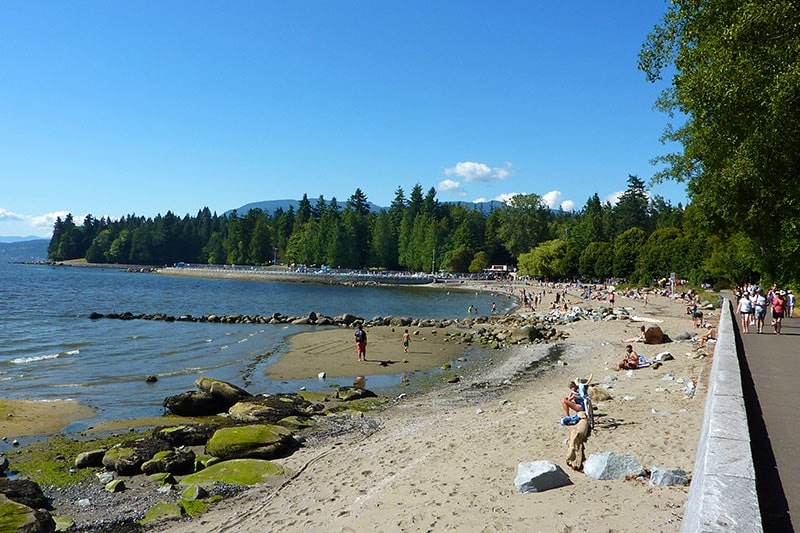 If you're looking for a more relaxed atmosphere to catch the Celebration of Light in Vancouver, Second Beach is the perfect spot. Located just a stone's throw away from Stanley Park, this beach offers a more laid-back vibe than the bustling English Bay.
While the view may be partially obstructed, the smaller crowds and easier access make it a great alternative. And don't worry about going hungry or thirsty – there are plenty of food and beverage trucks on site to satisfy your cravings while you enjoy the show.
2. English Bay Beach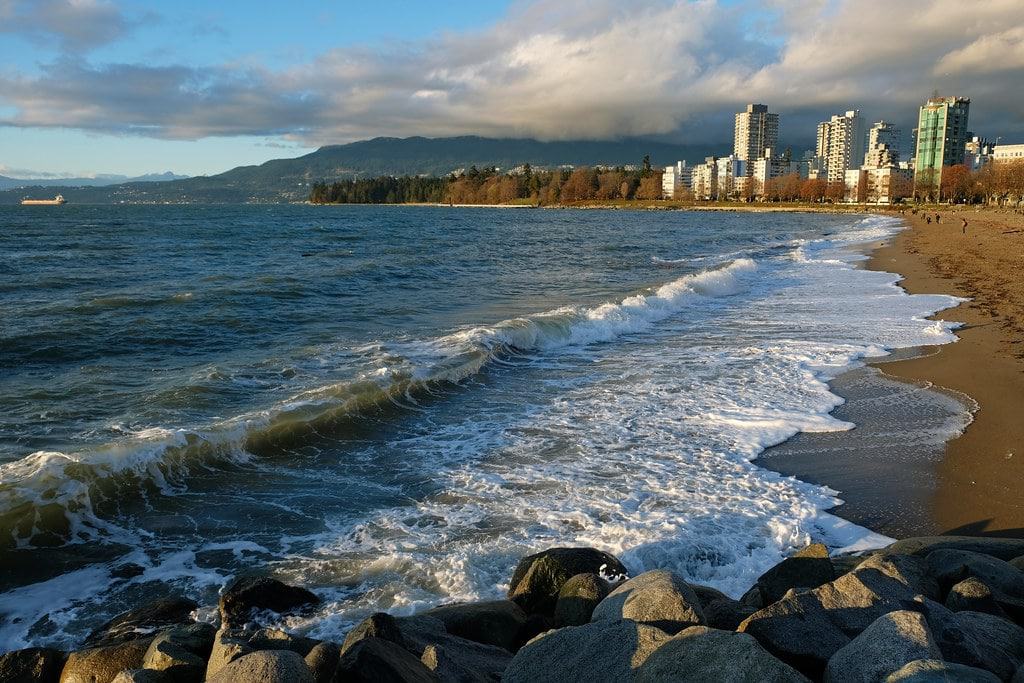 Speaking of crowded places, it's no secret that English Bay is the most popular place to see uninterrupted views of the fireworks. Hundreds and thousands of people gather here so make sure to arrive early and bring blankets and chairs.
If you're willing to spend for a secure spot, there's a VIP seating section but these tickets sell like hotdogs so make sure to book your tickets early.
3. Kitsilano Beach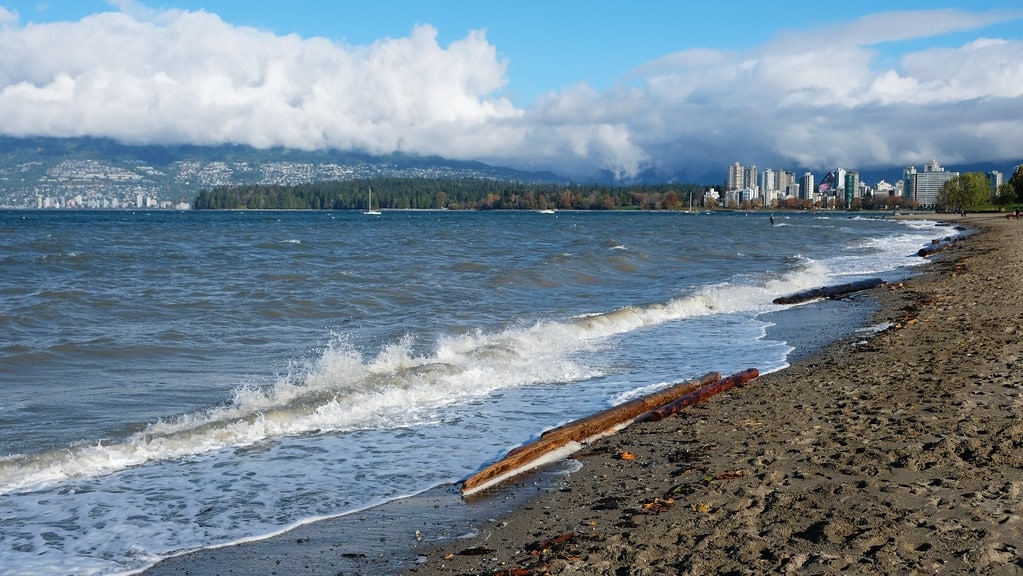 Next up we have Kitsilano Beach. This spot is not as crowded as English Bay, and what makes it better is that the entire area provides unobstructed views of the fireworks, regardless where you lay down your blanket.
4. Granville Bridge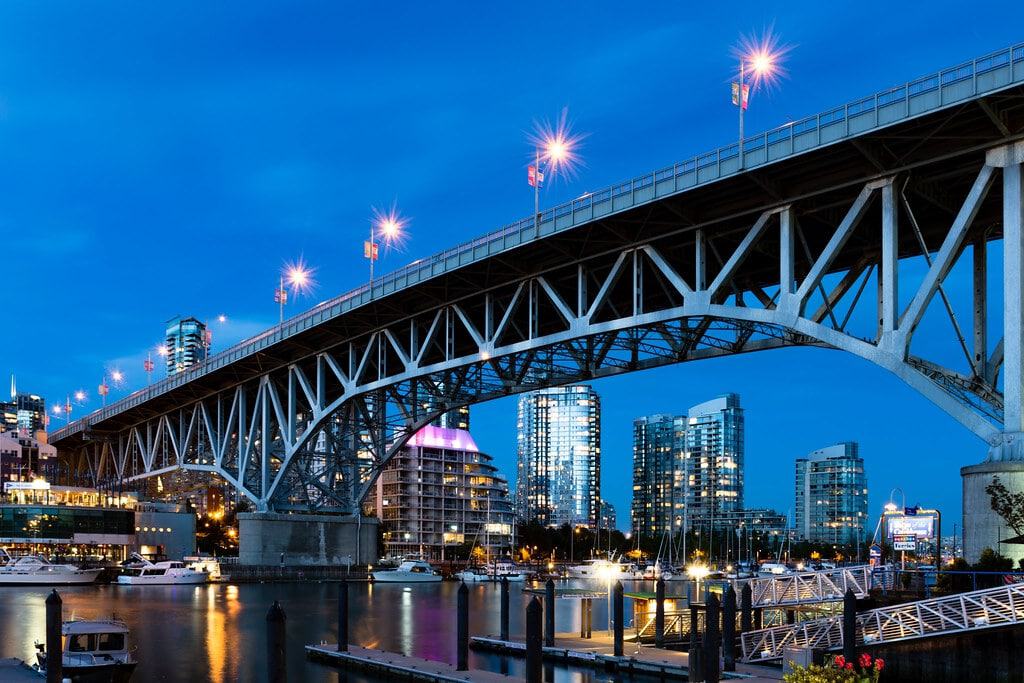 If you're sick of beaches, the Granville Bridge also provides a great vantage point to take in the spectacular fireworks display at the Celebration of Lights in Vancouver.
It's elevated, so you'll have a panoramic view of the city skyline and English Bay. While it's not as comfortable as laying on the beach, as long as you don't mind standing for a few hours, it's definitely worth it for the breathtaking views.
You'll also get to see Granville Island and maybe consider dropping by to grab some food and drinks!
5. Vanier Park
Vanier Park might just be the spot you're looking for if you prefer sitting on a bench. This spot is on the opposite side of English Bay so you get uninterrupted views of the fireworks display.
Like with other popular spots, we highly recommend you get here early to mark your territory.
6. Stanley Park Seawall
If you're biking or walking, we highly suggest you head over the Stanley Park Seawall. Although, you would only see the side facing English Bay, it's still a pretty decent spot to see the fireworks.
And you have that added view surrounding the water so it's a win-win. Just make sure to budget enough time to walk or bike to get a great spot.
7. Sunset Beach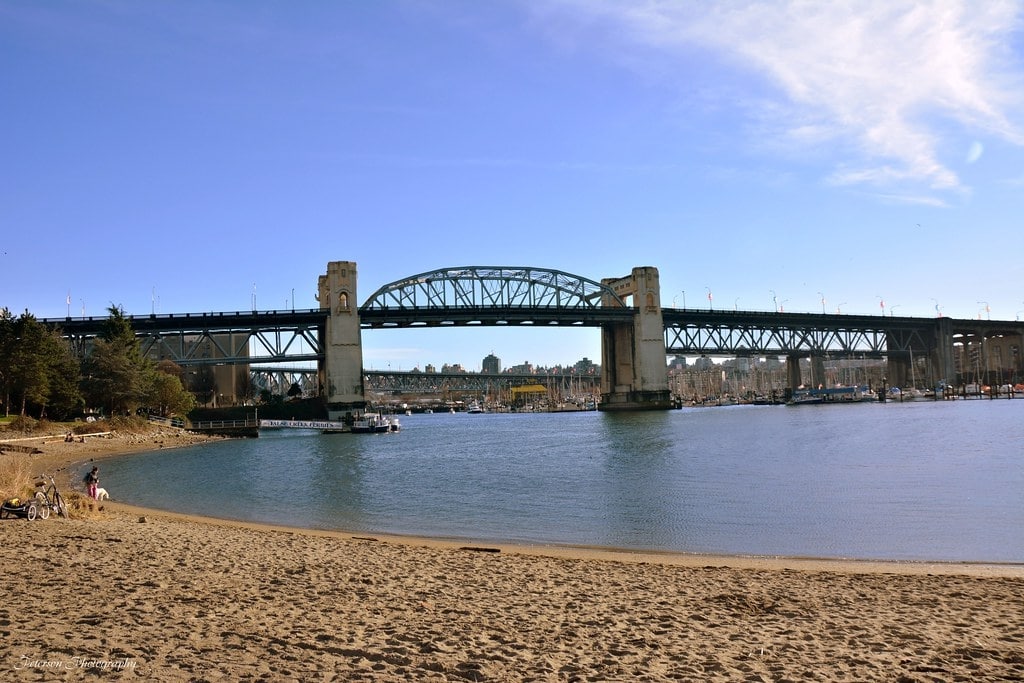 Sunset Beach is exactly the place to be with your loved one as it's just a short walk away from English Bay and you get two perks here: watch the sunset and enjoy the fireworks displays.
8. Jericho Beach
Here's another less-crowded option: Jericho Beach. It's got unobstructed views of English Bay and the downtown skyline so you can watch the fireworks display in all its glory.
9. Third Beach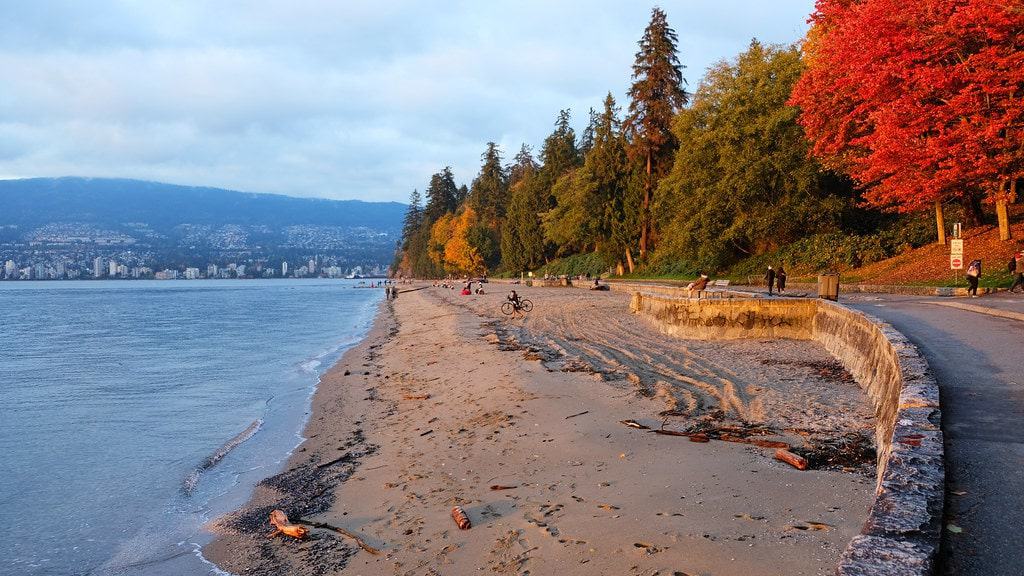 If you're up for some trekking, then we've got good news for you. Third Beach is the ultimate hidden spot to watch the Celebration of Light in Vancouver. Sure, you'll need to sweat to reach it, but the lack of crowds may be worth the effort it takes to get there.
10. Dundarave Beach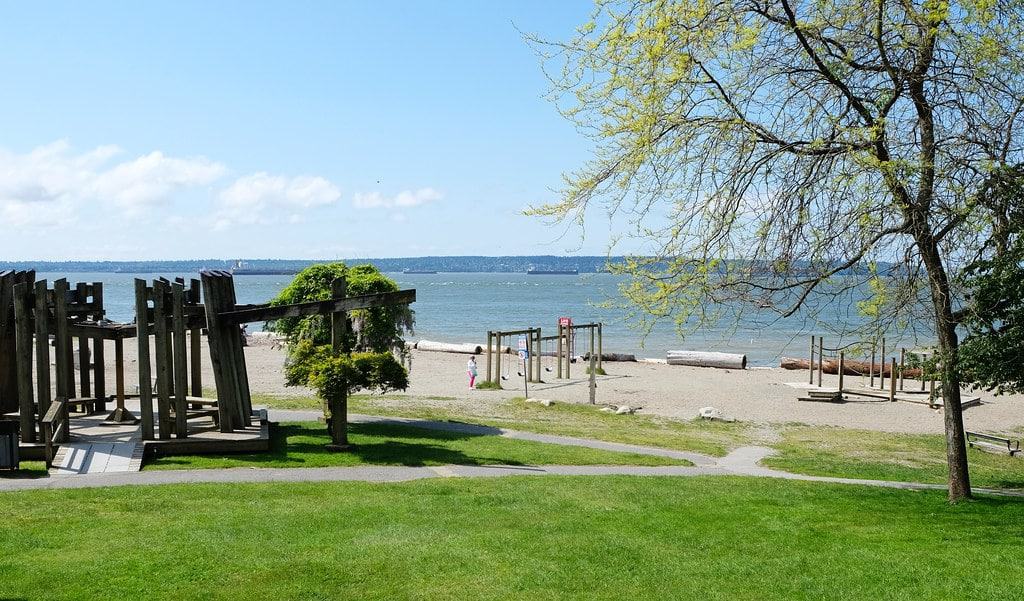 Here's something different. Have you ever heard of Dundarave Beach? Well, it's this lovely park in West Vancouver where you can also enjoy the fireworks display.
It's not crowded, and it has a large grassy area and plenty of picnic tables and benches, but your view may be a little obstructed by Stanley Park.
---
In conclusion, the festival of lights in Vancouver is a truly spectacular event that brings together people from all walks of life to celebrate the holiday season.
If you're up for it, here are a few other celebrations in Vancouver that you may want to attend: