Best Teppanyaki Restaurants in Vancouver
Here's an idea. Why don't you take your family to a restaurant where they can watch someone cook in front of them instead of them doing all the cooking? I'm sure your mother would like that, as ours did.
Well, we got news for you. We have discovered Teppanyaki-style restaurants! We enjoyed the hell out of this experience as the chefs not only cooked in front of us but also put on a show with their cooking skills.
1. Kobe Japanese Steakhouse
AVERAGE PRICE
CAD 110 - 325
WEBSITE
https://koberestaurant.com/
ADDRESS
1042 Alberni St, Vancouver, BC V6E 1A3, Canada
CONTACT DETAILS
Phone: +1 604-684-2451
SOCIAL MEDIA
Instagram
OPERATING HOURS
Monday - Thursday: 05:00 PM - 09:00 PM

Friday - Saturday: 04:00 PM - 10:00 PM

Sunday: 04:30 PM - 09:00 PM
It's not a big surprise that this was our first stop on our teppanyaki journey in Vancouver. This is perhaps the most popular of all of them, so we decided to give it a try, and boy, was it worth it!
First off, the chefs at Kobe Japanese Steakhouse were skilled. Not only did they excel at entertaining, but the food was chef's kiss. Although we have to say that it's a bit pricey, you get what you pay for, and the taste and flavors make it worth it.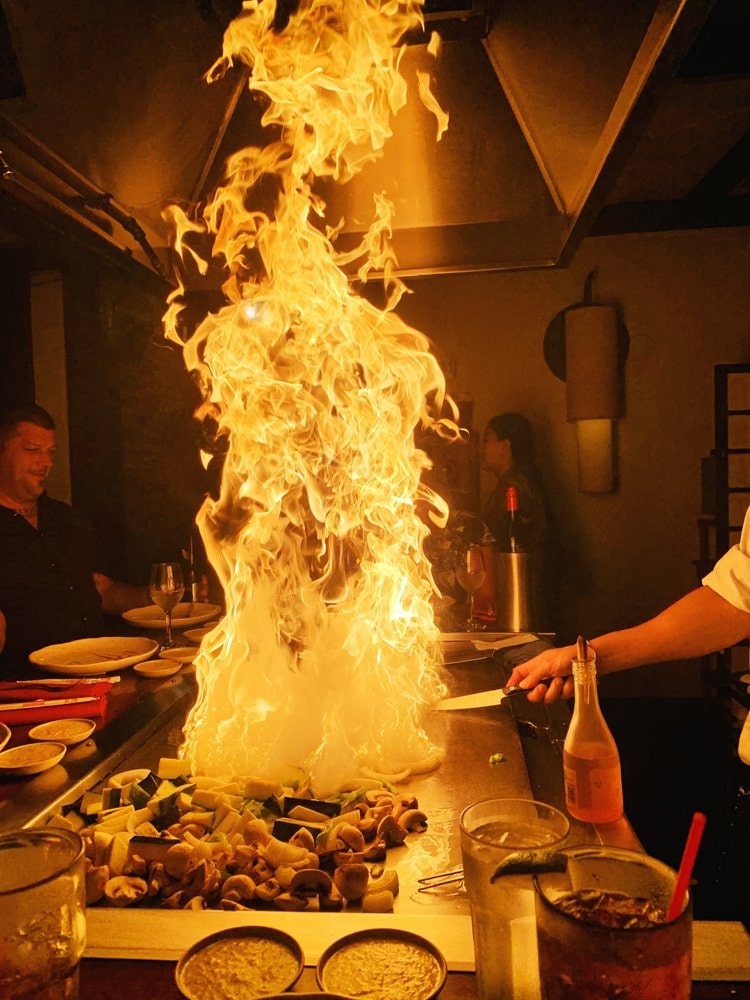 Just look at that flame! We must admit that it scared us a little since it was right on our faces, but it was all part of the experience and added to the excitement of the evening.
We tried a lot of dishes such as beef, pork, and seafood, but the one that stood out to us the most was the teriyaki sirloin. It was juicy and tasty, and the yangchow rice complemented it perfectly, along with the salty and sour sauces.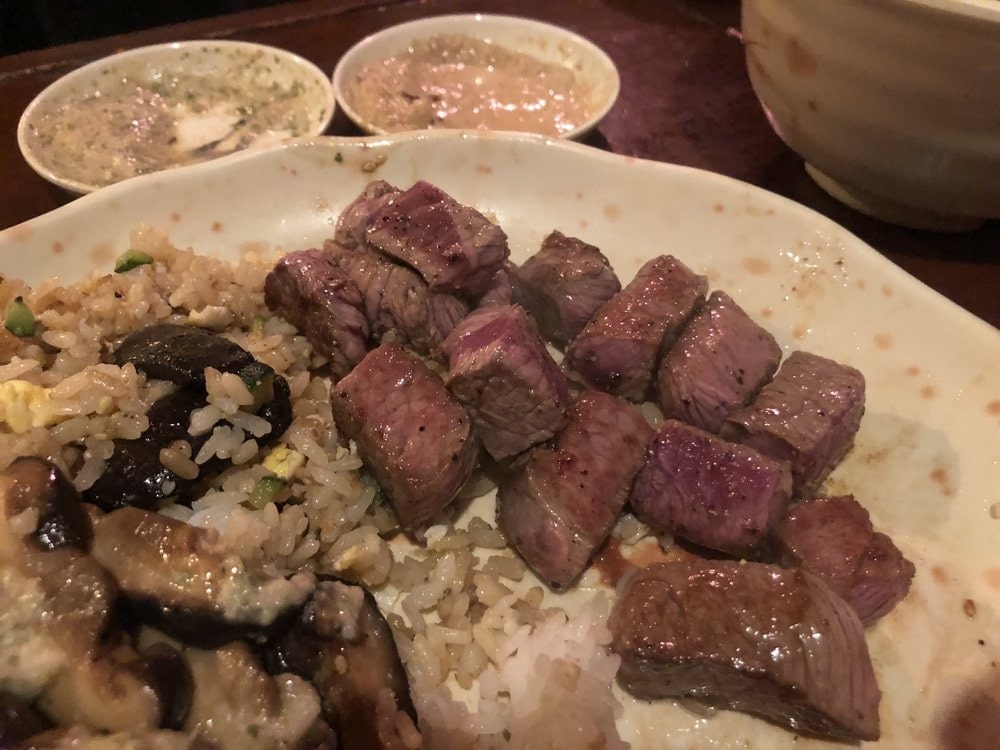 You also ought to order a sapphire margarita with your meal. It's got this cute hat in the glass, and it's the perfect balance of sweet and sour. Don't order more than one of though, as they can be quite strong and you don't want to end up regretting it later.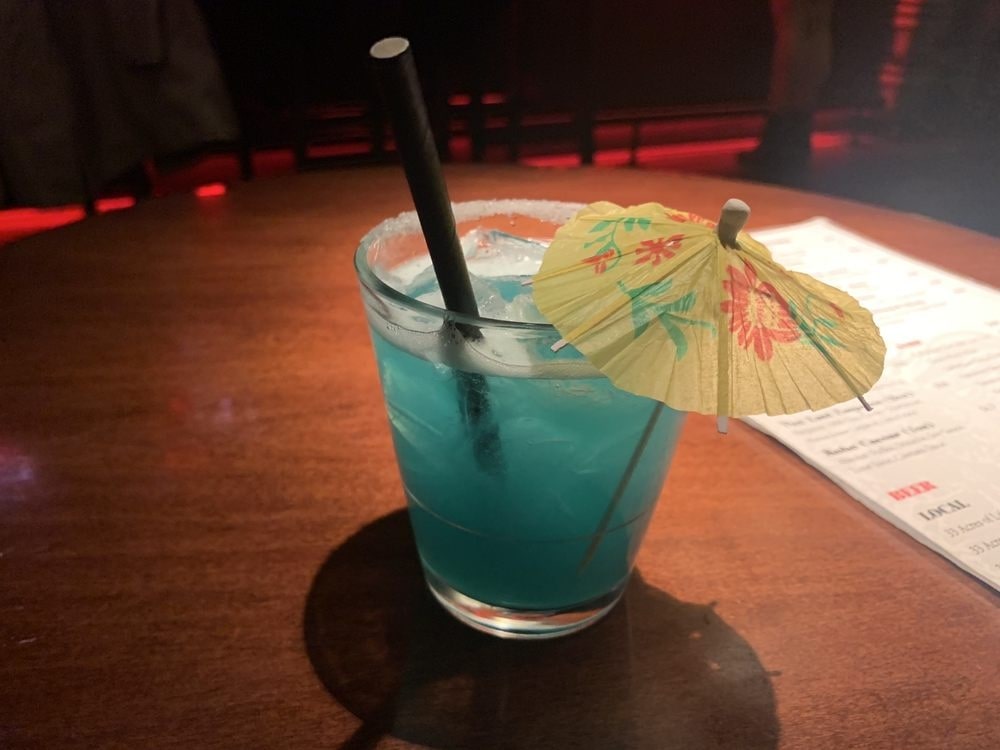 2. Gyu King Teppanyaki
AVERAGE PRICE
CAD 18.50 - 218
WEBSITE
http://www.gyukingteppanyaki.com/en/index.php
ADDRESS
1022 Alberni St, Vancouver, BC V6Z 2V6, Canada
CONTACT DETAILS
Phone: +1 604-688-7050
SOCIAL MEDIA
Facebook
OPERATING HOURS
Monday - Thursday: 12:00 PM - 10:00 PM

Friday - Saturday: 12:00 PM - 10:30 PM

Sunday: 05:00 PM - 10:30 PM
We got the 11-course meal here at Gyu King Teppanyaki and an order of A5 Japanese Wagyu beef, and everything was incredibly cooked and seasoned just right.
The service was slow at first, but when the food arrived, it was nothing but enjoyable. If you're going here, it's highly recommended that you try the goose liver and wagyu.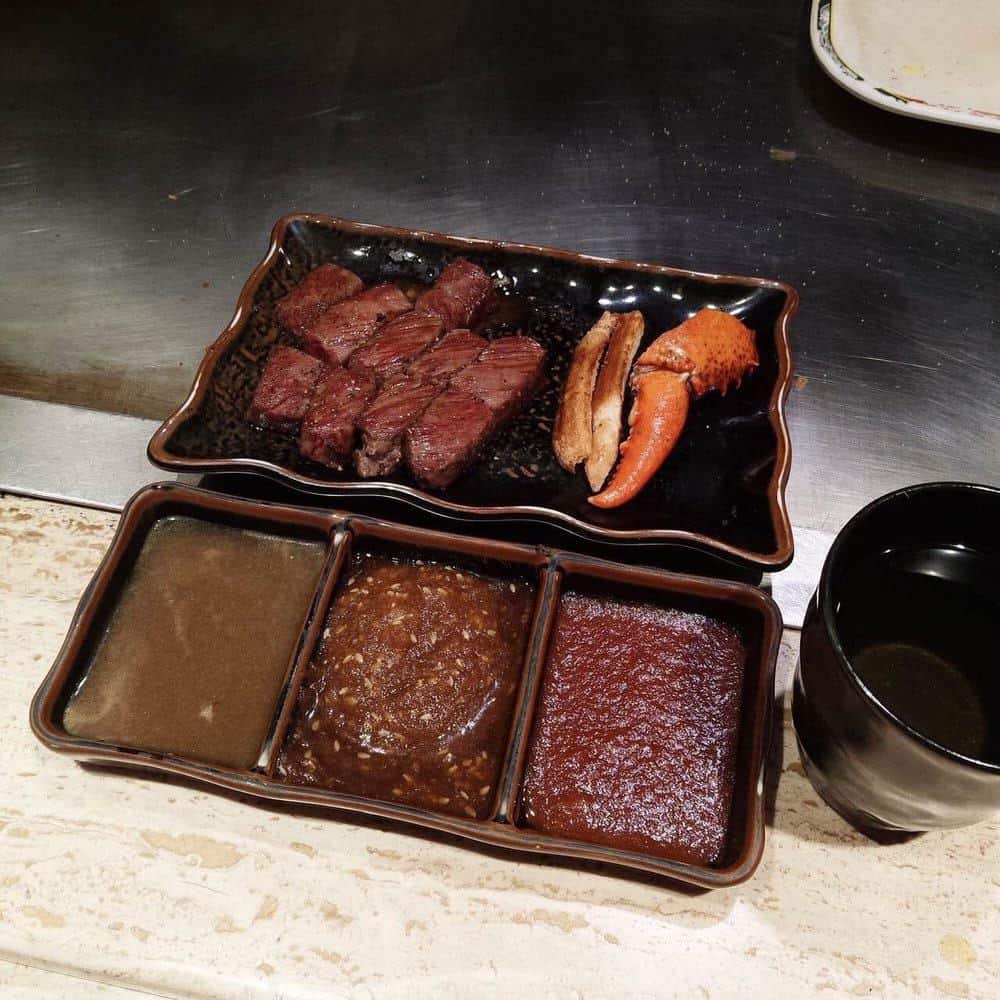 This dish came with various sweet, spicy, and sour sauces, and since this is our first time to try goose liver, we were pleasantly surprised by how delicious it tasted. It had a delicate, buttery taste and a soft texture.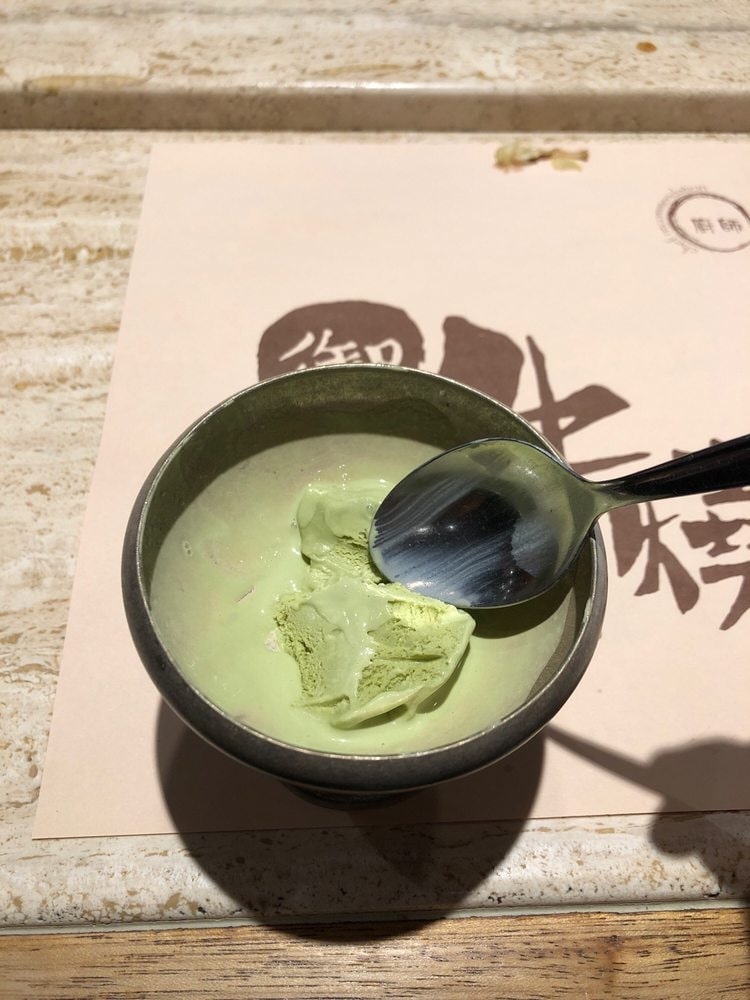 We finished our meal with matcha ice cream, which was just delicious. We're not really fans of desserts that are too sweet, so this was a great way to end our meal on a light note. It was bitter but the sweetness of the ice cream balanced the taste.
3. Osaka Teppanyaki
| | |
| --- | --- |
| AVERAGE PRICE | CAD 35 - 65 |
| WEBSITE | https://www.osakavancouver.com/ |
| ADDRESS | 1788 W Broadway #103, Vancouver, BC V6J 1Y1, Canada |
| CONTACT DETAILS | Phone: 604-733-8258 |
| SOCIAL MEDIA | Facebook |
| OPERATING HOURS | Monday - Sunday: 05:00 PM - 09:30 PM |
The chefs at Osaka Teppanyaki sure know how to put on a show. We booked a table through their website, and it was super easy. We arrived, they led us to our table, and the chefs immediately interacted with us.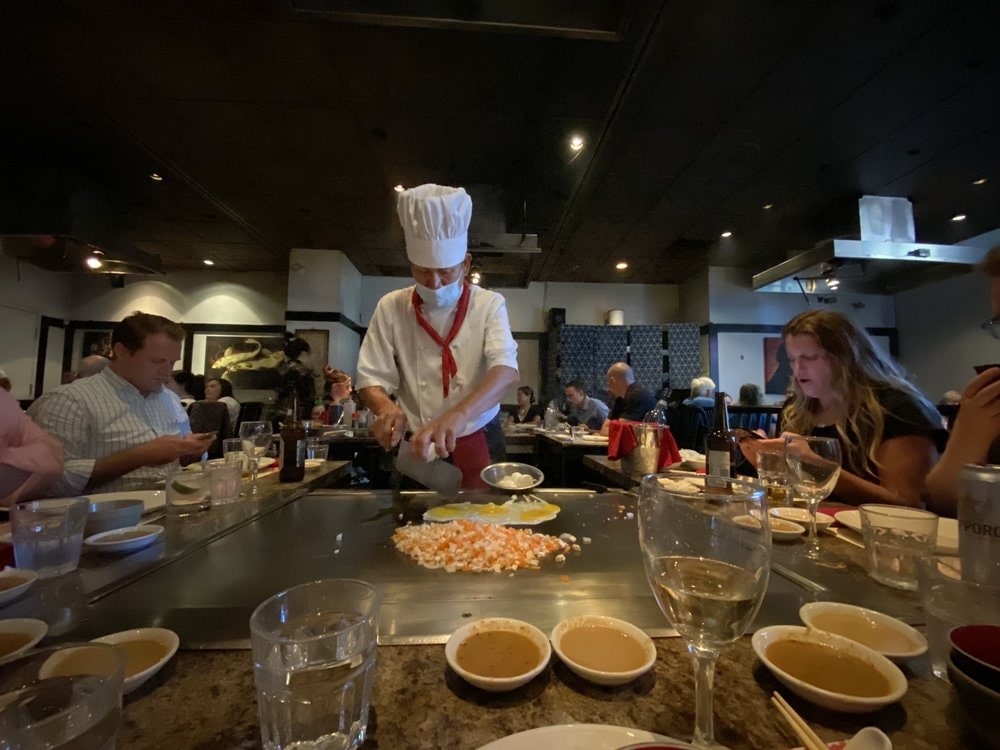 Just by watching our chef cook the meat, our mouths were already watering. The smell was so fragrant, and look at those juices!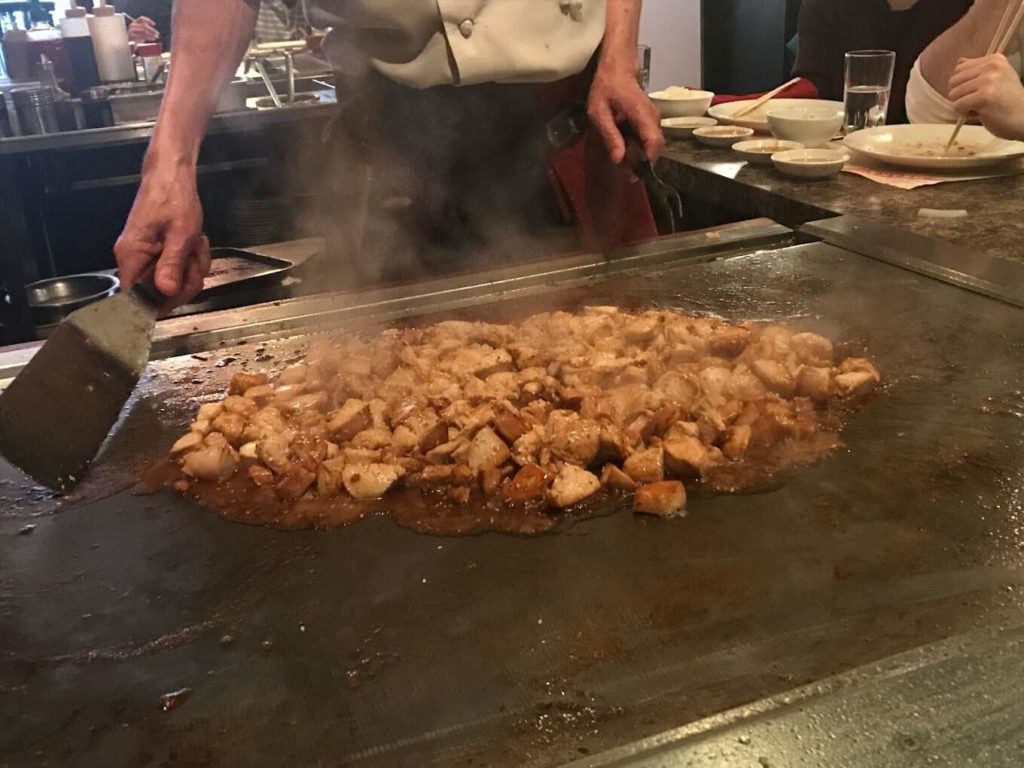 We loved the grilled steak and veggies, and it's perhaps our favorite. Besides the meat being so tender, we could tell that it's been marinated well as it was so flavorful and succulent.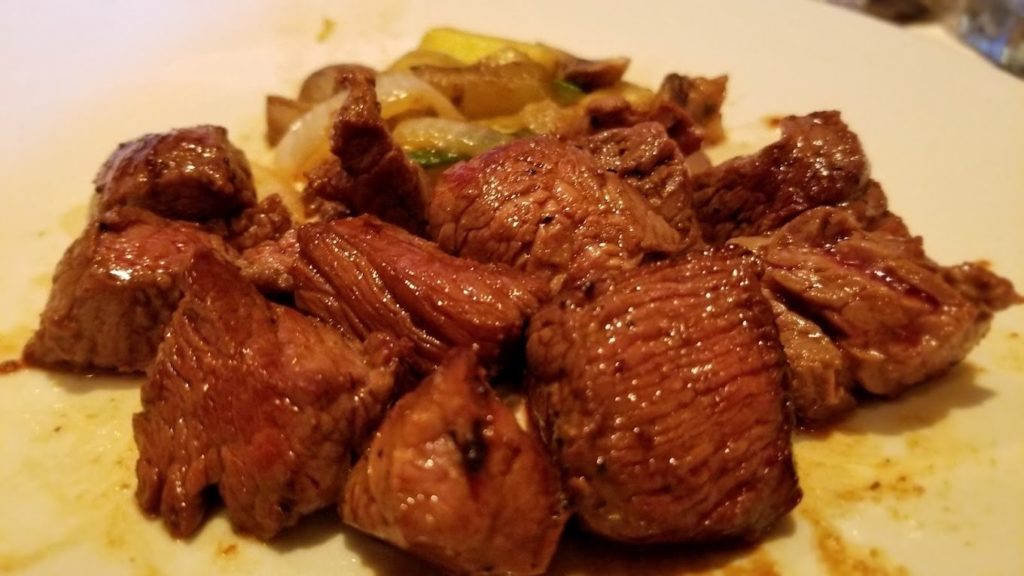 The fried rice was also one of the best we've had. So much so that we ordered two more bowls because we couldn't get enough of it.
4. Teppan Kitchen
| | |
| --- | --- |
| AVERAGE PRICE | CAD 9.95 - 10.75 |
| ADDRESS | Harbour Centre, 555 W Hastings St, Vancouver, BC V6B 4N4, Canada |
| CONTACT DETAILS | Phone: +1 778-379-1988 |
| SOCIAL MEDIA | Facebook |
| OPERATING HOURS | Monday - Friday: 10:00 AM - 04:00 PM |
We went on a night out with friends when we decided to dine at Teppan Kitchen at the Harbour Centre food court. Let us tell you, the portions of their meals are huge, and we mean huge.
One meal will have you full in minutes. We ordered the spicy chicken meal, and it was absolutely delicious. It wasn't crazy spicy, but you still get a little kick of flavor, and the chicken was cooked to perfection.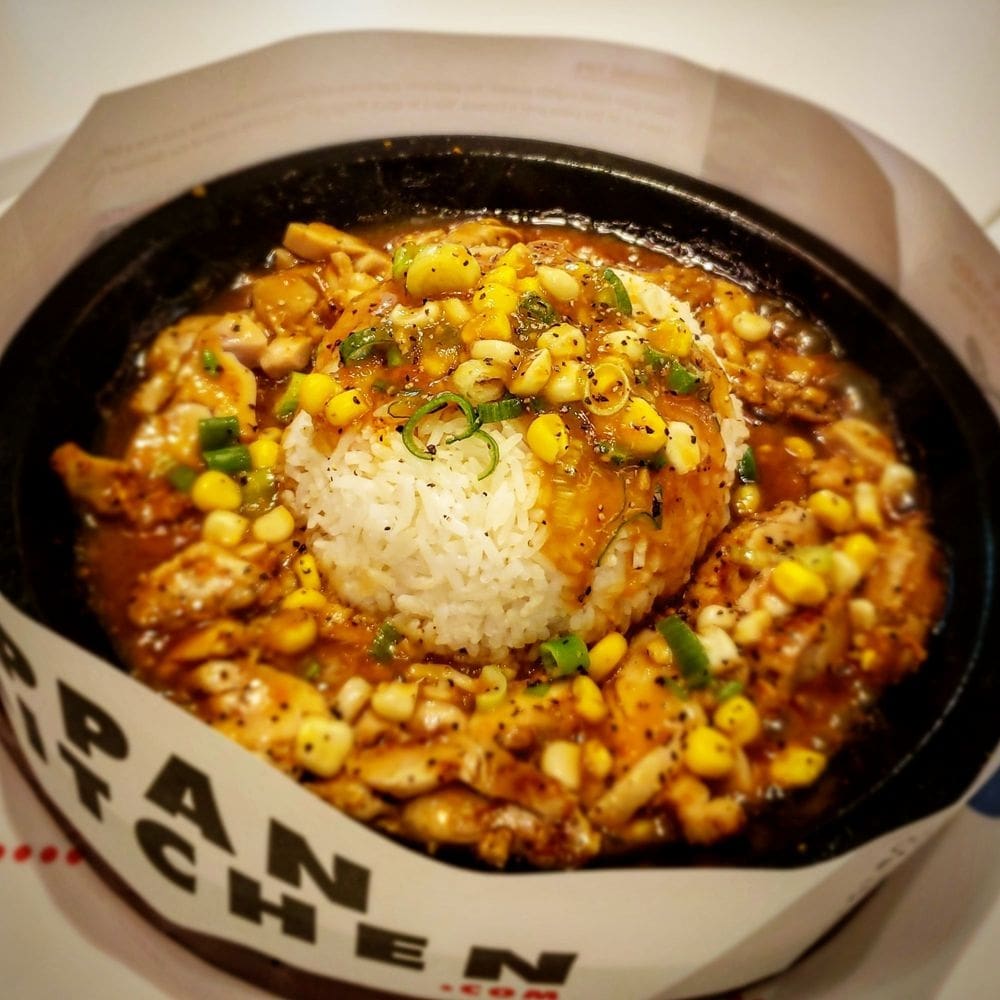 We also recommend you get the bolognese with corn and egg and their miso soup if you'd like a not-so-spicy dish. But we did think that the sauce was a little too much, but we're not complaining.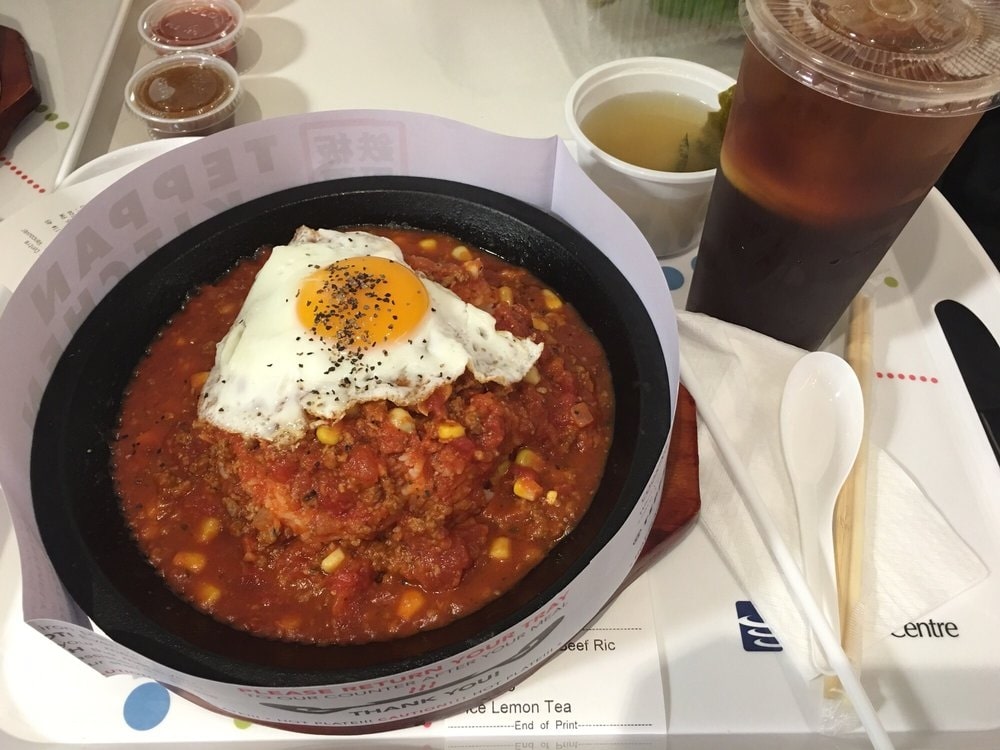 5. Kanpeki Teppanyaki & Seafood Bar
| | |
| --- | --- |
| AVERAGE PRICE | CAD 25 - 39 |
| WEBSITE | https://kanpeki.business.site |
| ADDRESS | 8351 Alexandra Rd #140, Richmond, BC V6X 1C3, Canada |
| CONTACT DETAILS | Phone: +1 604-821-1323 |
| SOCIAL MEDIA | Facebook |
| OPERATING HOURS | Monday - Sunday: 04:00 PM - 12:00 AM |
A friend of ours recommended Kanpeki Teppanyaki & Seafood Bar, and at first we thought, "Why do we have to go all the way to Richmond for this?" but we're telling you, it's worth the drive, my friend.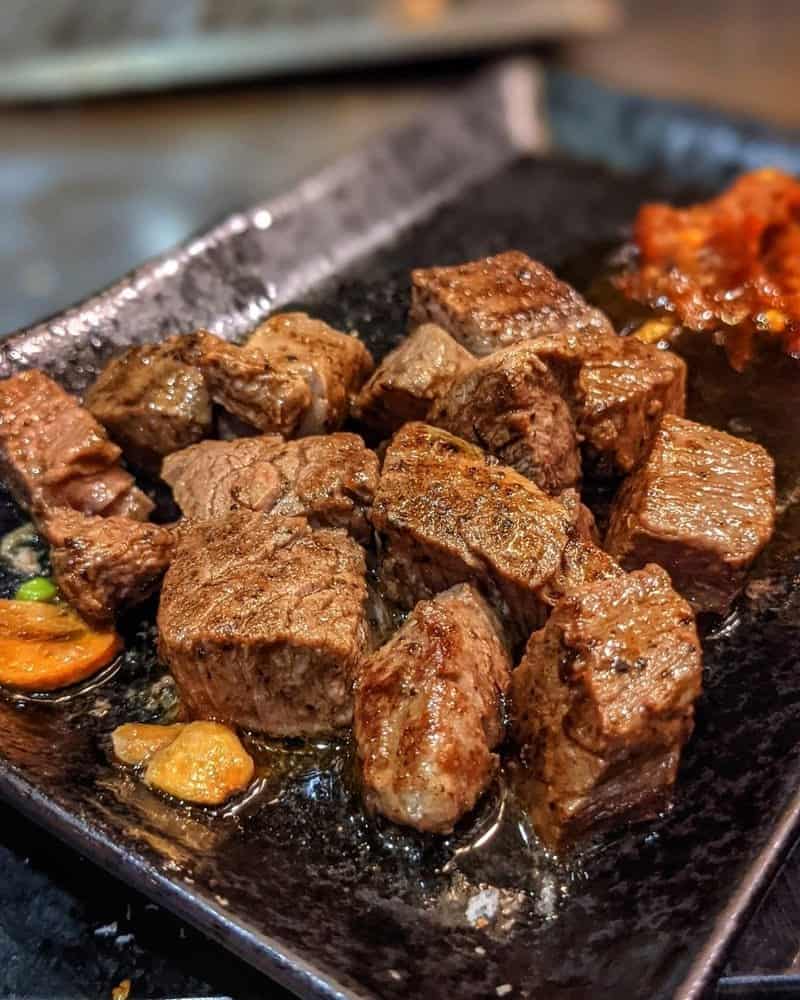 Now, we can even say that it is one of our favorite teppanyaki restaurants! Our favorite would be the angus beef tenderloin. It was nicely seasoned and cooked.
And the teppanyaki chef was great, often putting on a show that included lots of flame and an egg toss. We decided to attempt it because it appeared simple, but we ended up breaking an egg, so perhaps leave the cooking to the professionals.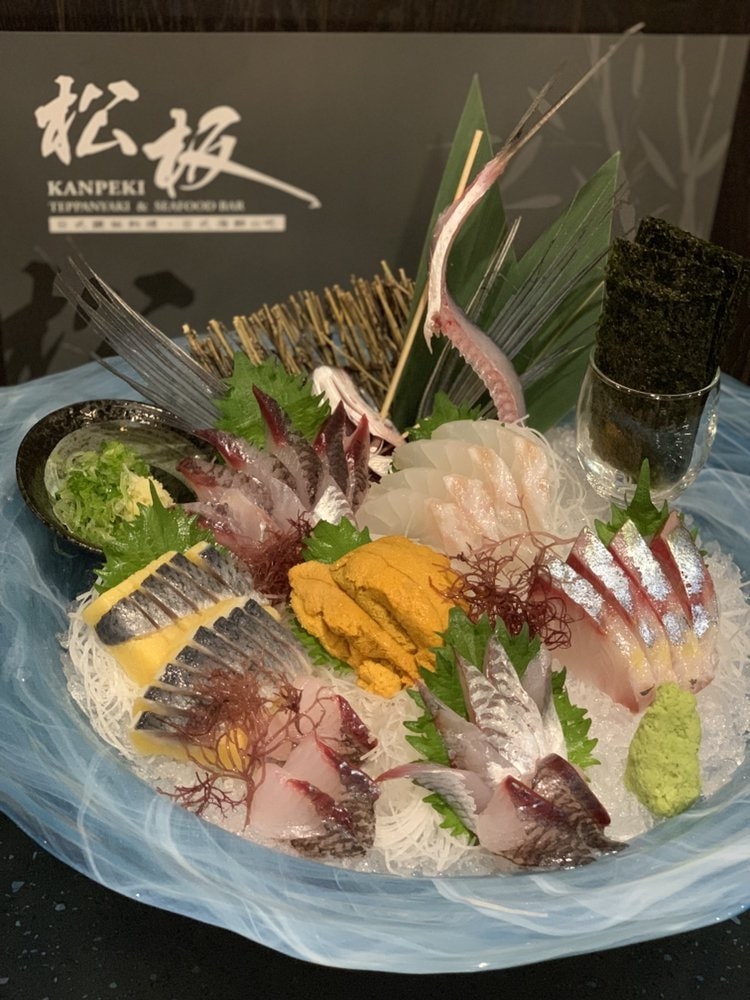 We also recommend you try the assorted premium sashimi while you're here. It's got tobiuo (flying fish), kazunoko saba, (herring roe), and fresh sashimi.
6. Yokohama Teppanyaki & Sushi Bar
AVERAGE PRICE
CAD 18 - 32
WEBSITE
https://yokteppan.com/
ADDRESS
12251 No 1 Rd #140, Richmond, BC V7E 1T6, Canada
CONTACT DETAILS
Phone: +1 604-271-8896
SOCIAL MEDIA
Facebook
OPERATING HOURS
Monday - Thursday: 05:00 PM - 09:30 PM

Friday - Sunday: 11:30 AM - 09:30 PM
We got a groupon for Yokohama Teppanyaki & Sushi Bar, and we tried their 12-course menu. What we want to highlight is that they have friendly teppanyaki chefs who really know how to have fun while cooking.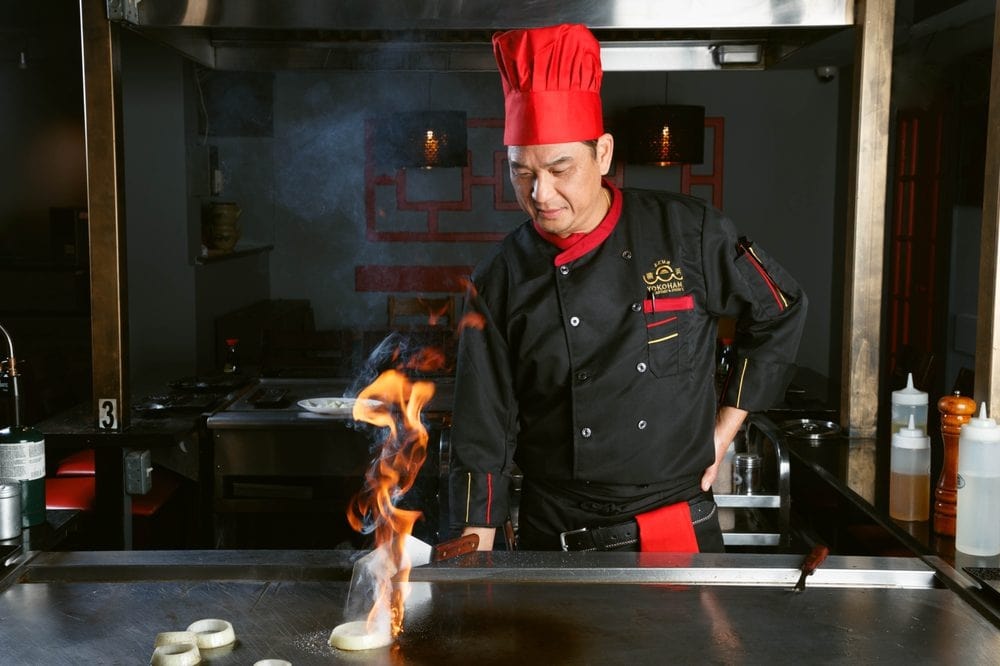 We got the Yokohama Teppanyaki with a side of sushi, and it was delicious. But if we had to pick our favorite, it has to be A5 Waugh beef. It tastes premium, and the meat was so tender it practically melted in our mouths.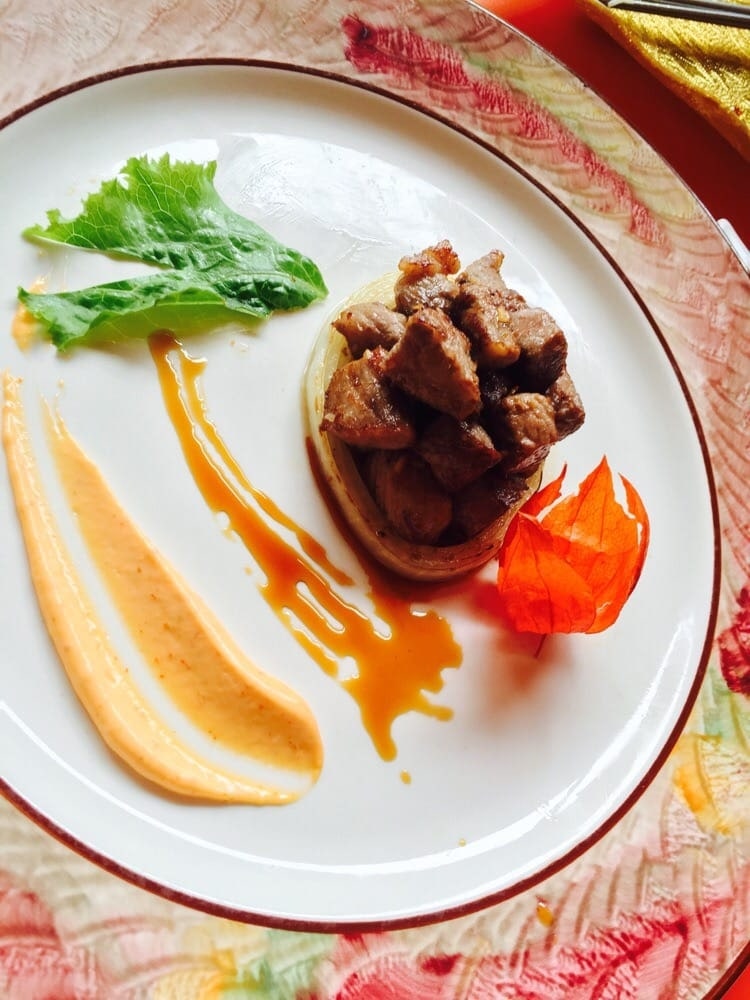 We also got their rainbow roll, which was a beautiful and colorful sushi roll that was bursting with flavor.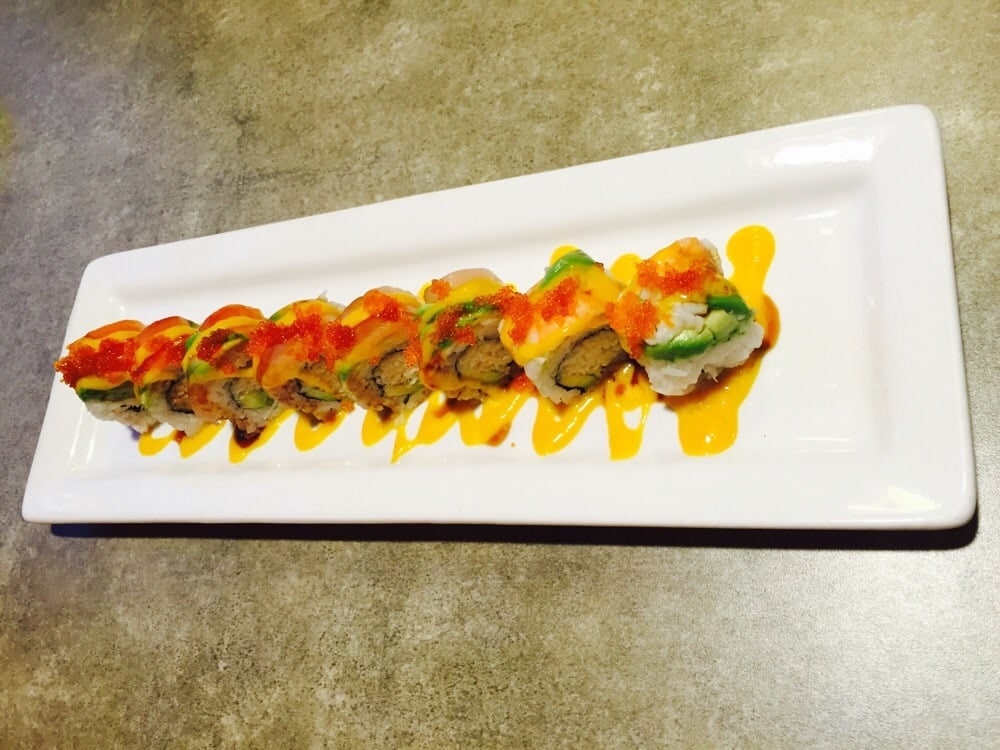 A Brief History on Teppanyaki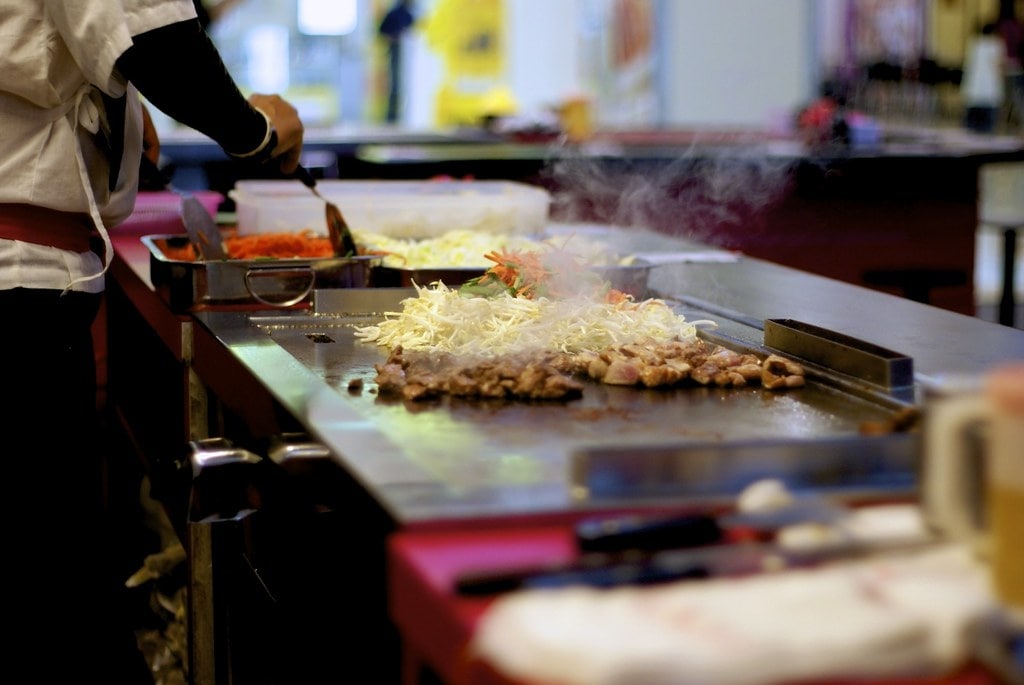 The origin of Teppanyaki is much older than most of us, as it started around 200 years ago in Japan. Yes, you read that right. In the 1900s, Japanese families started to prepare meals on a small grill.
After World War II, there was a shift to iron plates, and this is when things started to get interesting. As more and more American soldiers started to eat at Japanese restaurants, they introduced an entertaining way of cooking.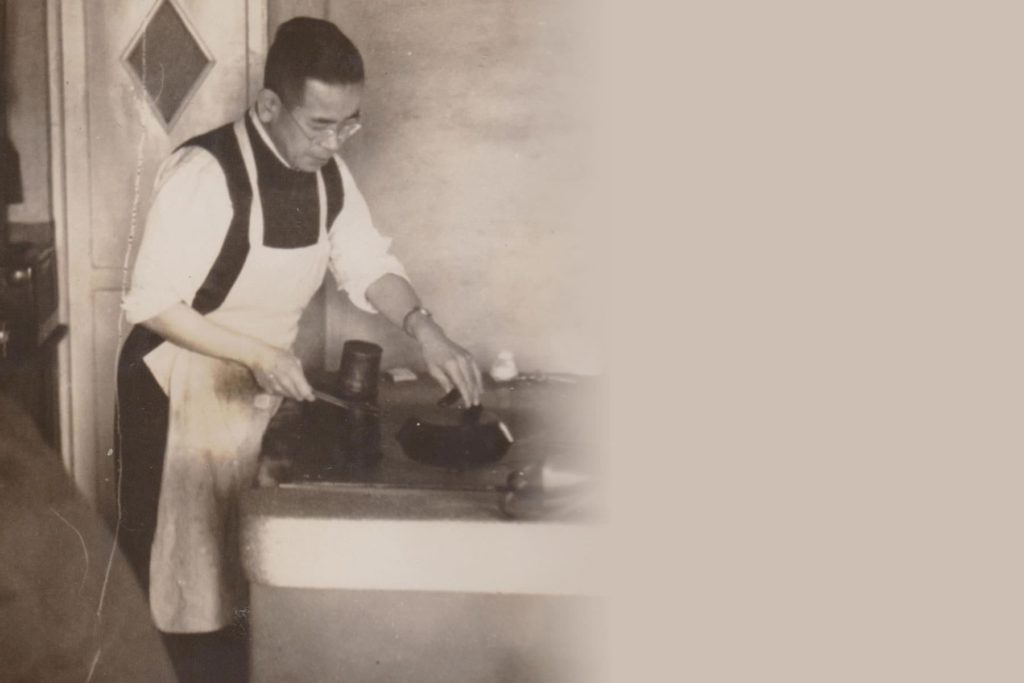 The first restaurant to offer this is Misono, a teppanyaki restaurant chain that opened in Kobe in 1945. Now, it's important that you know that this restaurant is actually a grilled pancake place.
However, when an American officer demanded to have beef served because he missed home (don't we all?), they had to cook the beef on a hot iron plate, which sparked the beginning of teppanyaki-style cooking.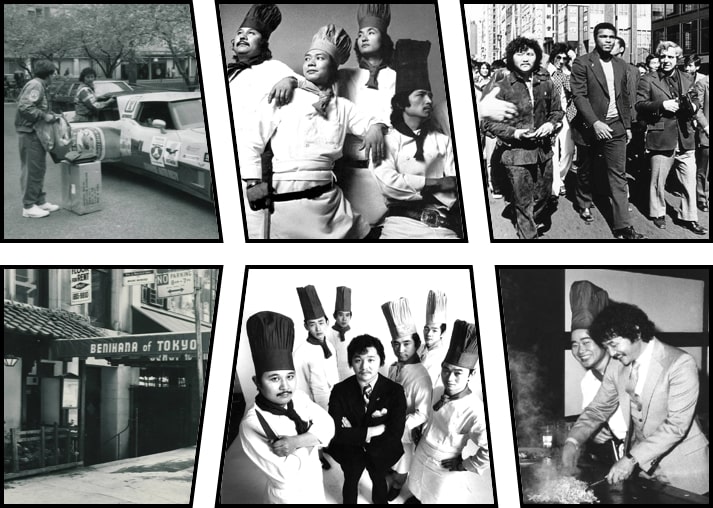 Interesting fact! Did you know that teppanyaki-style cooking is more popular with foreigners than with the Japanese? Yes, that's true. I'm sure we've all heard of or even dined at a Benihana.
Since then, teppanyaki restaurants have thrived globally, not just in the US, mind you. All over the world!
---
That's about it! Maybe next time you eat at a teppanyaki restaurant, you can try some of their other popular dishes like yakisoba or tempura.
Don't forget to also enjoy the entertaining and interactive cooking show by the teppanyaki chef. If you're curious to try more Japanese cuisine, here are a few related articles you might want to give a try.