Best Polynesian Restaurants in Vancouver
If you're like us, we like trying new things, and while a quick trip to a fast food chain may sound very convenient, sometimes we want to try something a little different.
We actually tried our first Polynesian dish recently, and let's just say, we went a little crazy and went on a mission to find the best Polynesian restaurants in Vancouver.
We enjoyed sampling traditional dishes from Hawaii, Samoa, Tonga, and beyond, and we're here to tell you all about them.
Vancouver's Best Polynesian Restaurants
1. Chow Down at the Poke Guy
Website: http://www.thepokeguy.ca/
Address: 420 Richards St, Vancouver, BC V6B 2Z3, Canada
Contact Details: +1 778-379-8455
Operating Hours: Monday to Sunday – 10:30 AM to 08:00 PM
Menu: https://thepokeguy.ca/menu
When we arrived at The Poke Guy, we immediately noticed the walls, as they were adorned with beautiful murals depicting island life, such as photos of the beach, tropical plants, and a surfboard.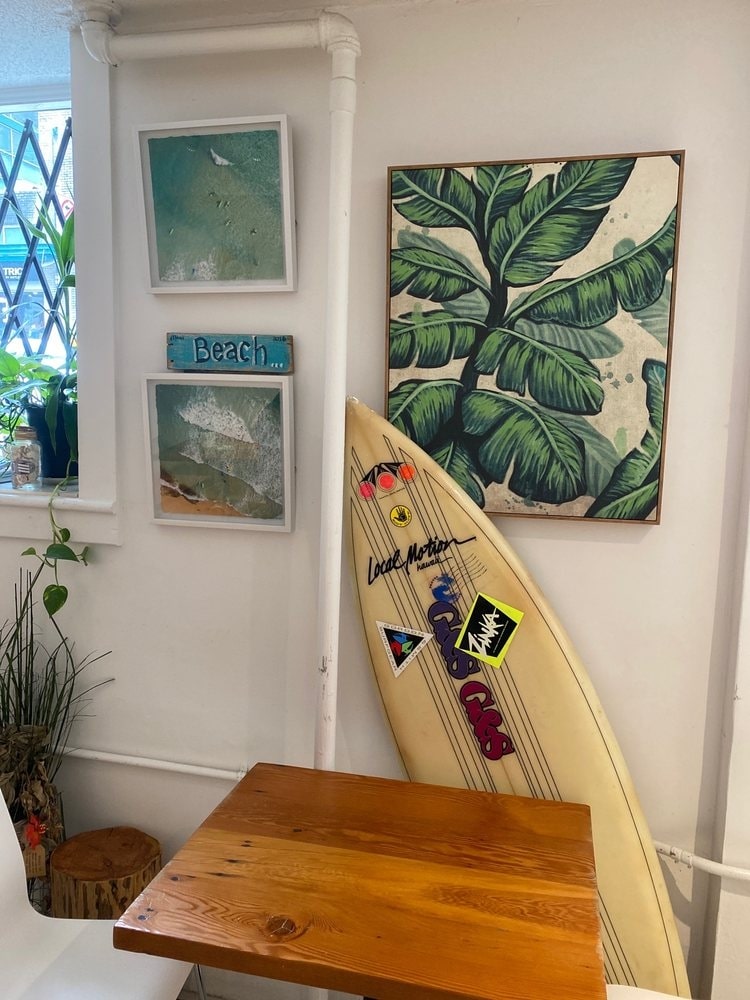 Although they had a bunch of poke bowls available, we decided to go a different route and customize our own. We put in ahi tuna, tofu, and brown rice with other toppings, and we ordered some of their Hawaiian plates too.
Before we drop our fave, we would like to share with you first that we didn't have breakfast or any food whatsoever in our system when we dropped by this store. So, it's safe to say we ordered more than we could eat.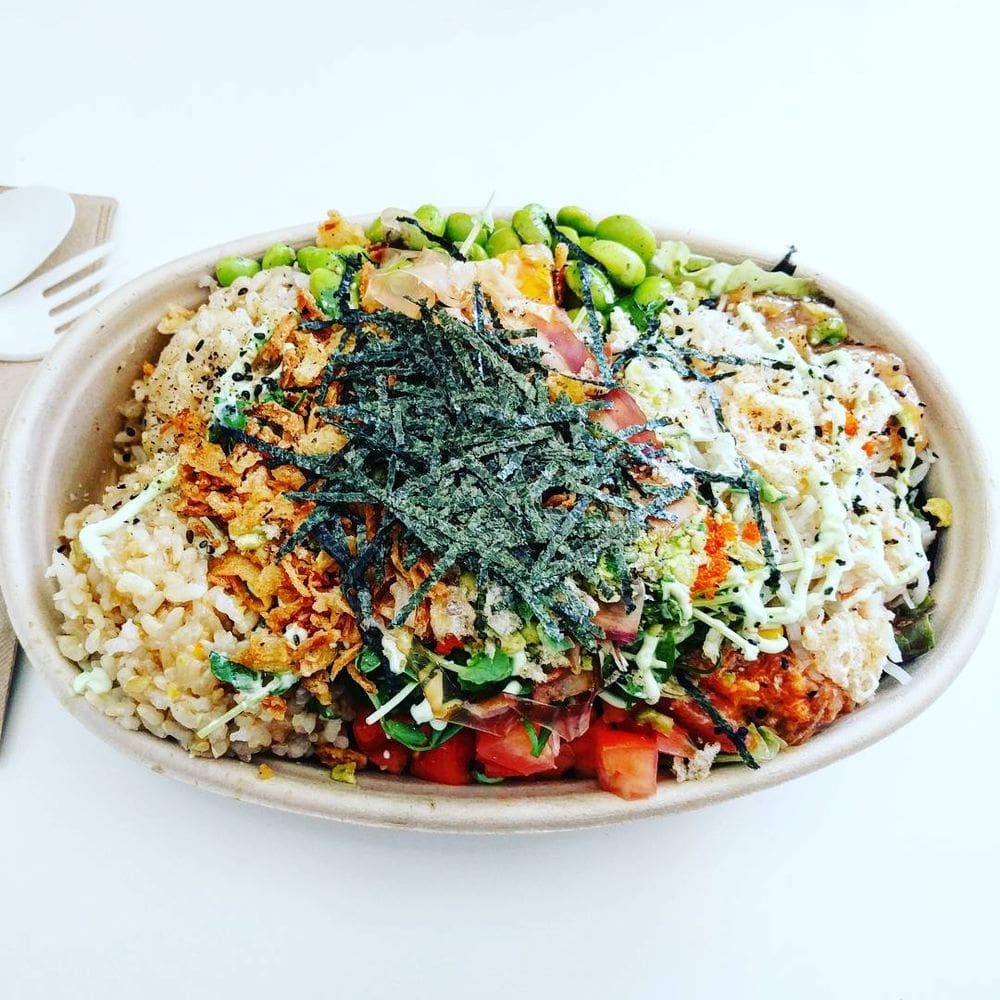 So if you care to follow our footsteps by coming here with an empty stomach, we highly suggest you get the Big Guy. This dish has one scoop of ahi tuna and albacore tuna, and you get unlimited toppings!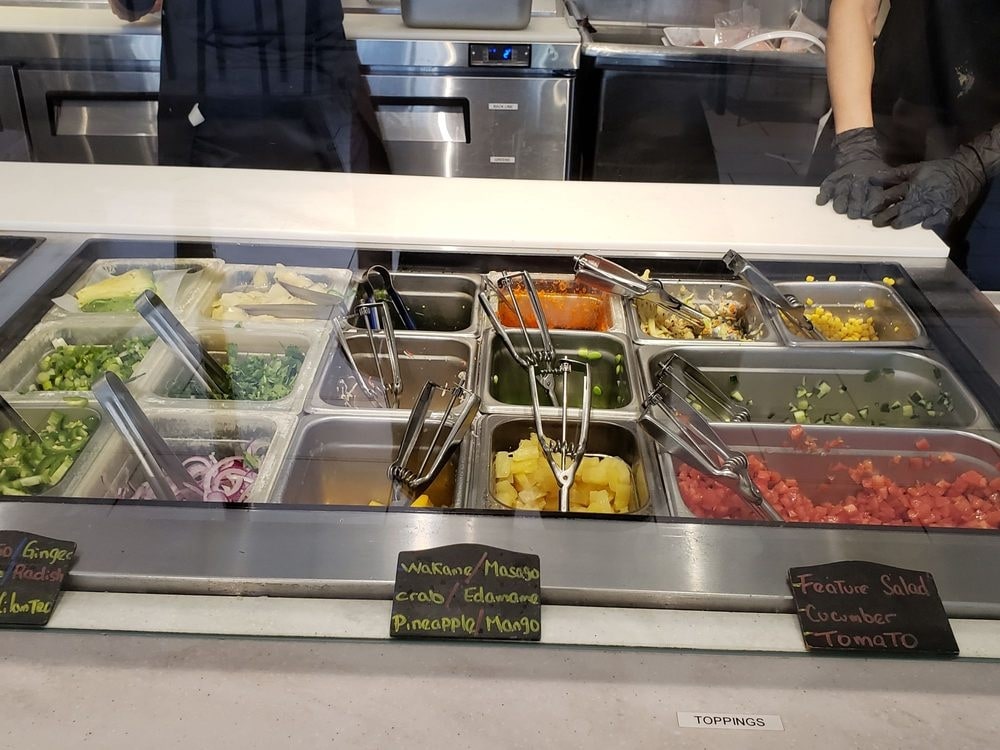 This dish is, quite honestly, a seafood lover's dream come true. We thoroughly enjoyed mixing in the different varieties of veggies and fruits, but our favorite add-ons have to be the cucumber, tomato, radish, and crab.
Pro tip:
If you're customizing your own poke bowl, we highly recommend you add in some mangoes as a premium add-on as it's very juicy and sweet!
2. Grab a Bowl at Westcoast Poké
Website: http://www.westcoastpoke.com/
Address: 463 W 8th Ave, Vancouver, BC V5Y 3Z5, Canada
Contact Details: +1 778-379-5344
Operating Hours: Monday to Sunday: 11 AM to 8 PM
Menu: http://www.westcoastpoke.com/menu
Another option is the Westcoast Poké. The space is quite small, but the aesthetic calligraphy on the walls definitely makes up for it, as we like taking photos.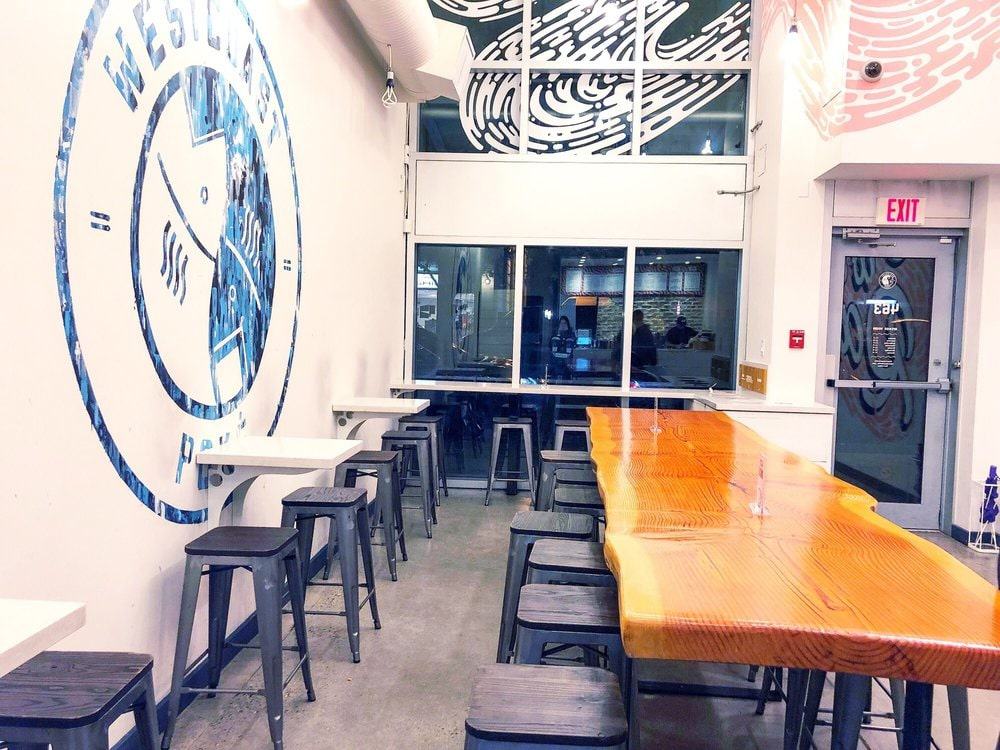 We ordered a bunch of poke bowls on their menu to get a taste of the different flavors, and they did not disappoint. Each bowl was fresh, flavorful, and beautifully presented. But we did have a favorite.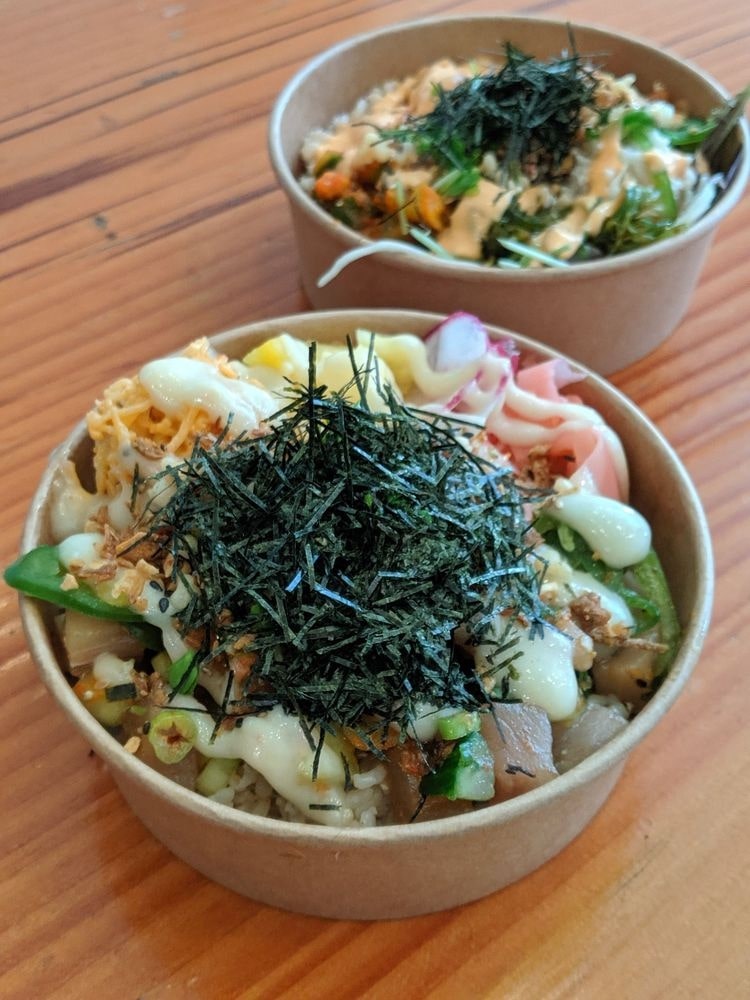 We absolutely loved the smoked poke bowl, as the flavors meshed so well with the sauce and it had enough crunch from the toppings to add texture to the dish.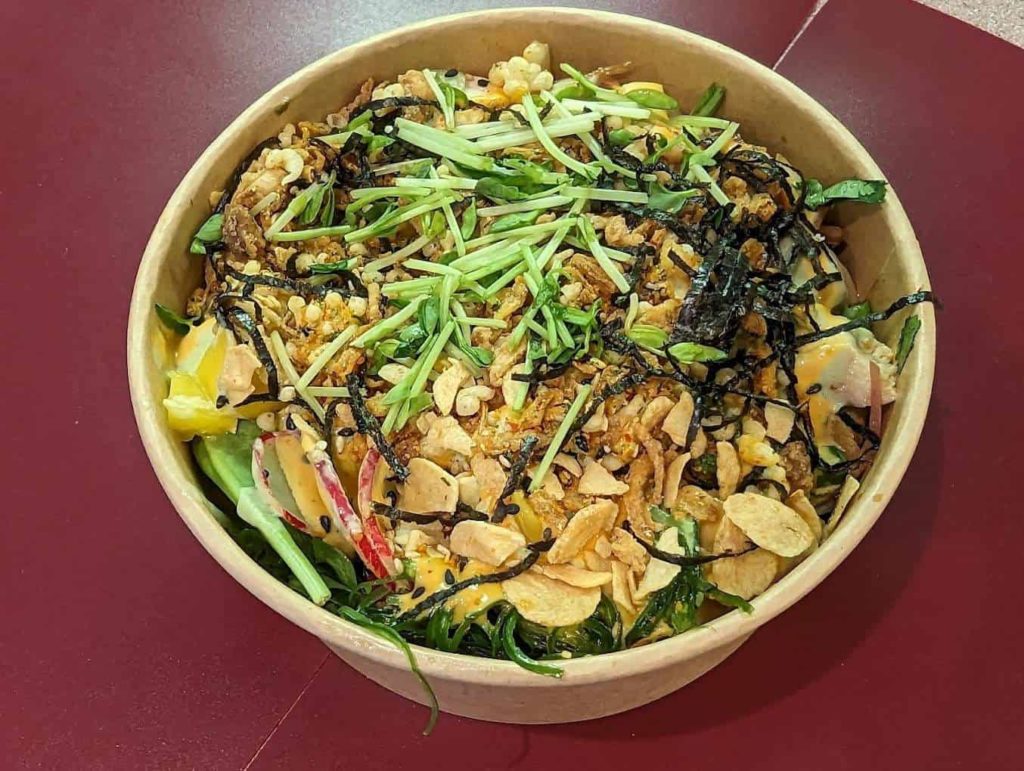 But if you'd like something spicy, our top spicy pick is the spicy seafood bowl. This poke bowl is packed with fresh seafood and tossed in a spicy sauce. It's the perfect choice for those who love a little heat in their meals.
Pro tip:
It's best to arrive right as they open as it gets pretty hectic here during lunch hours. This is because aside from the surge of in-store customers, they're also fulfilling online orders.
3. Have a Good Time at the Shameful Tiki Room
Website: http://shamefultikiroom.com/vancouver/
Address: 4362 Main St, Vancouver, BC V5V 3P9, Canada
Contact Details:
Operating Hours:
Monday to Thursday: 05 PM to 12 AM
Friday and Saturday: 5 PM to 1 AM
Menu: https://shamefultikiroom.com/vancouver/grog/
From the moment we stepped inside the Shameful Tiki Room, we felt like we were on a deserted island. The bamboo walls and thatched roofs were just so cozy and welcoming.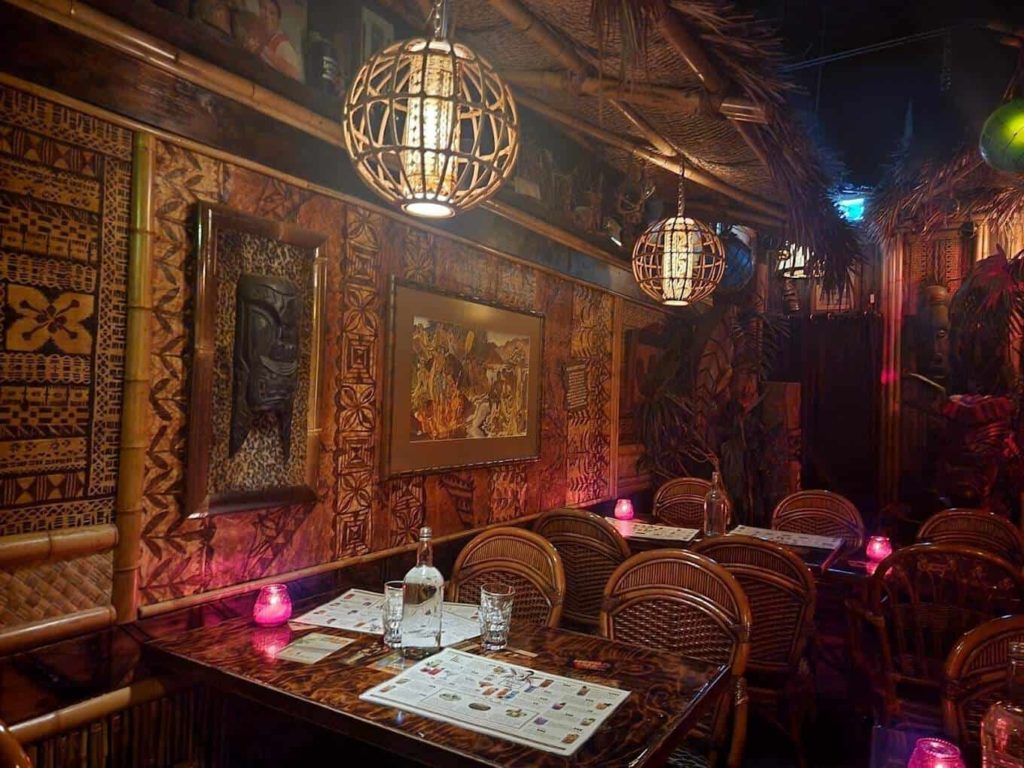 And those vintage tiki mugs? Don't even get us started—they were the cherry on top of an already perfect tropical sundae.
We ordered a lot of snacks to combat the amount of drinks that we plan to consume. From tacos, samosas, prawn cocktails, and chicken wings, everything was just spot on. We highly recommend trying the Pu Pu platter if you ever visit.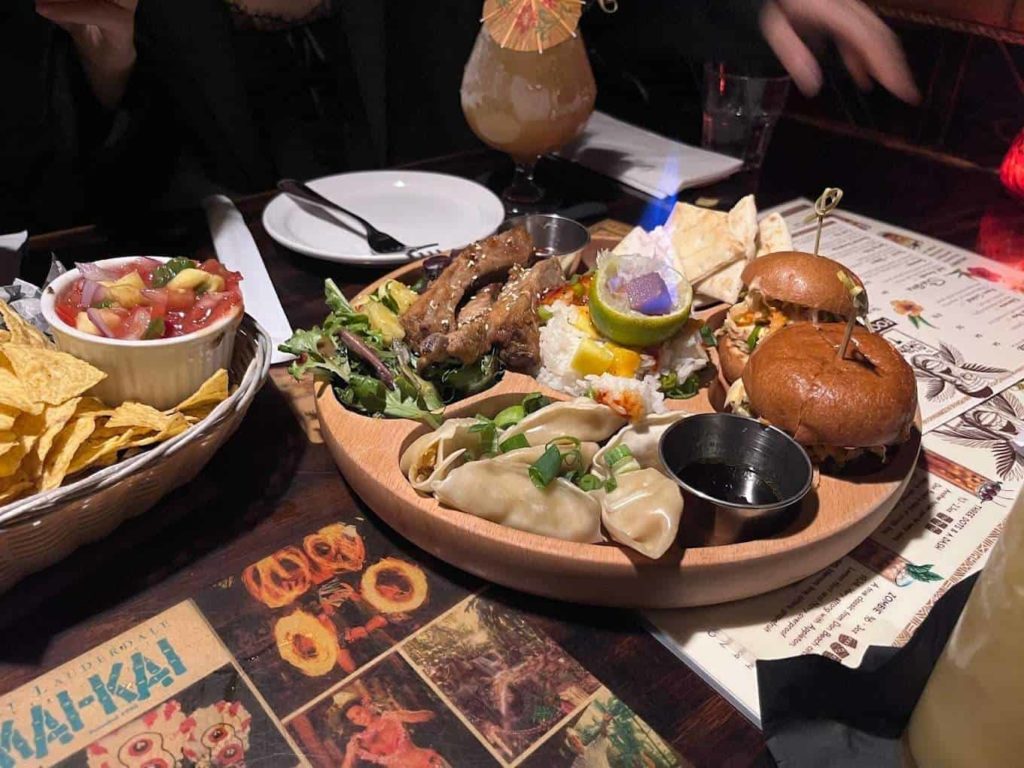 This classic Tiki platter includes everything you could ever want on a plate, such as ribs, pulled pork slices, coconut and mango rice, dumplings, and chips and salsa.
The tropical drinks here are also on point! We highly recommend you explore their cocktail menu, but beware of the Zombie.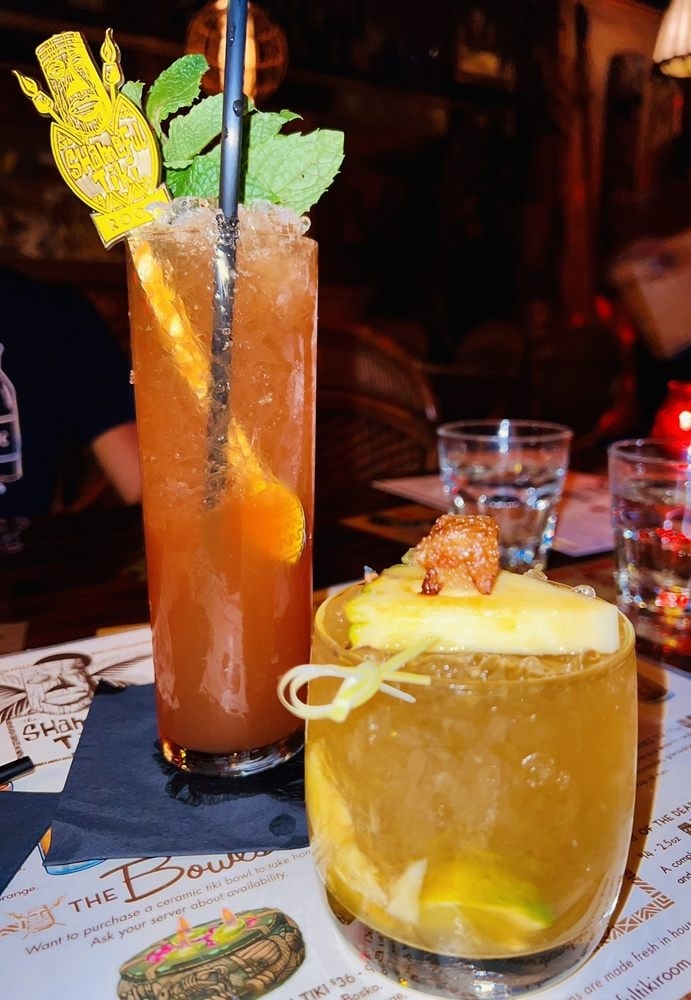 This bad boy was delicious but it definitely packs a punch so make sure you're not driving yourself home if you plan to have more than one of these bad boys.
Pro tip:
This place books up very quickly so try to make a reservation ahead of time. You could opt to arrive early and hope that there's a table available but the place gets really packed so expect to wait for a few hours.
4. Head over to Hānai Restaurant
Website: https://hanaivancouver.com/
Address: 1590 Commercial Dr, Vancouver, BC V5L 3Y2, Canada
Contact Details: +1 604-251-6932
Operating Hours:
Monday – 5 PM to 10 PM
Thursday to Sunday – 5 PM to 10 PM
Menu: cdn.shopify.com
We heard about a new gem on Commercial Drive that serves Hawaiian fusion cuisine, so we decided to head over to the Hānai Restaurant. They serve small dishes that are meant to be shared.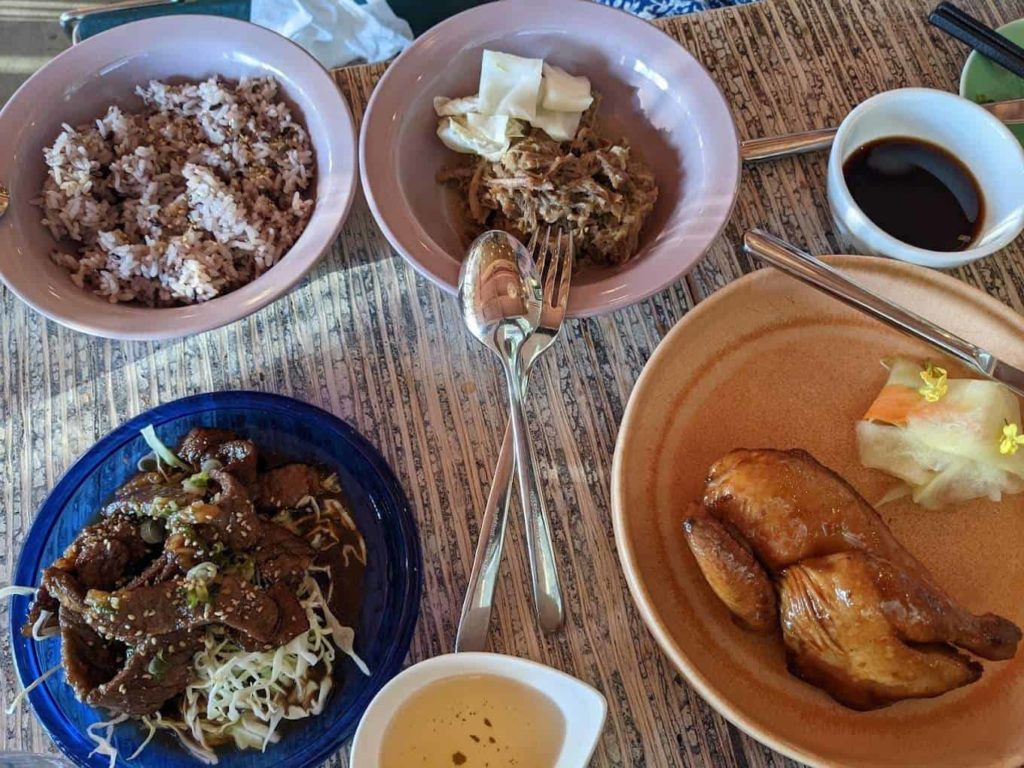 But if we'd have to pick just one, we say go for the roasted carrots. We were surprised, as we never knew carrots could be this tasty! The kimchi dip was also yummy, and you can ask for extra crackers when you run out.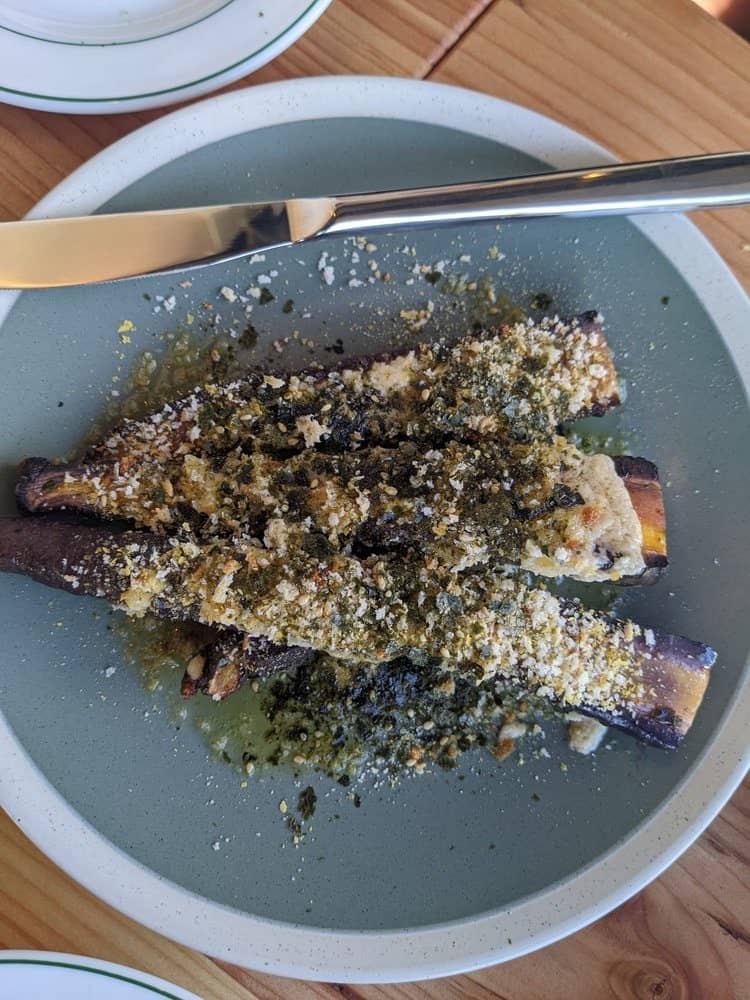 We ended our meal by ordering a plate of fried shrimp and while we thought it could use a little more seasoning, the shrimp was cooked perfectly and had a nice crispy texture.
Pro tip:
They have a wide selection of unique sakés and wines so be sure to check those out. We highly recommend the red wine selection as we feel like it fits their tasting menu best.
5. Poke around Hoke Poke
Website: https://www.thehokepoke.ca/
Address: 1834 W 4th Ave, Vancouver, BC V6J 1M3, Canada
Contact Details: +1 604-564-8885
Operating Hours:
Monday – Friday: 11:30 AM to 7 PM
Saturday: 12 PM to 6 PM
Menu: https://thehokepoke.ca/menu
We had been on a bike ride all morning and had just returned when we stumbled upon the hoke poke. We were so hungry that we locked our bikes up on their rack and went inside for some food.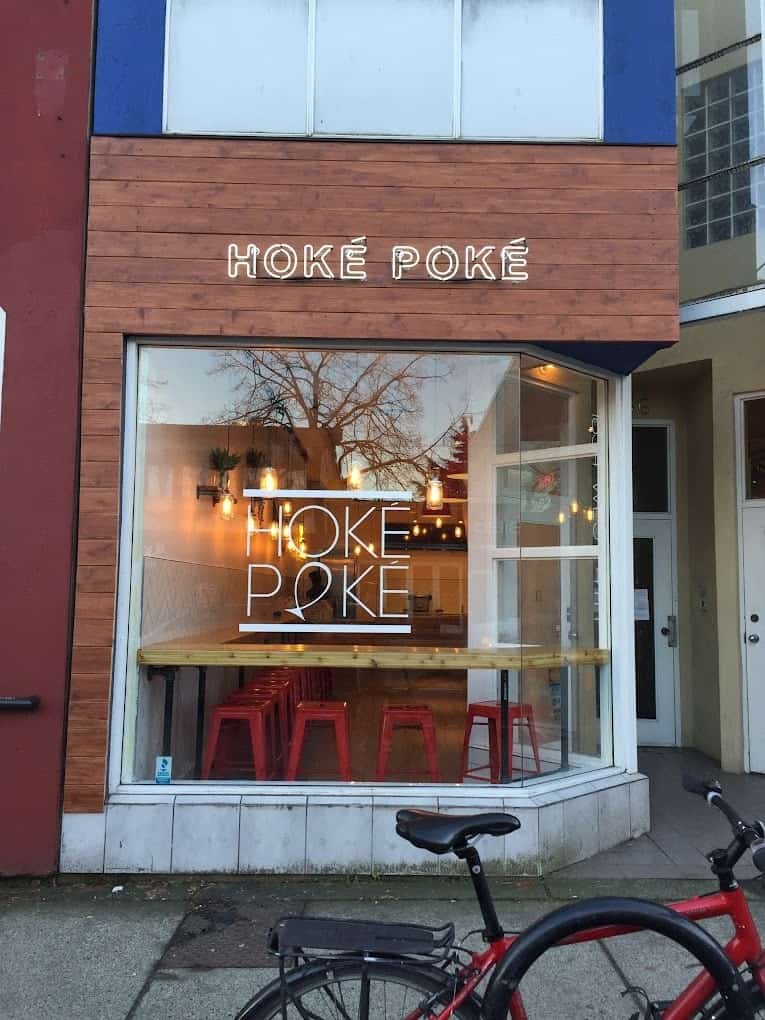 We got the Chef's Special Poke, and it was the perfect meal to energize us after biking around the city. This dish is packed with veggies such as green onion, cilantro, cucumber, sweet onion, jalapeno, and masago with furikake rice.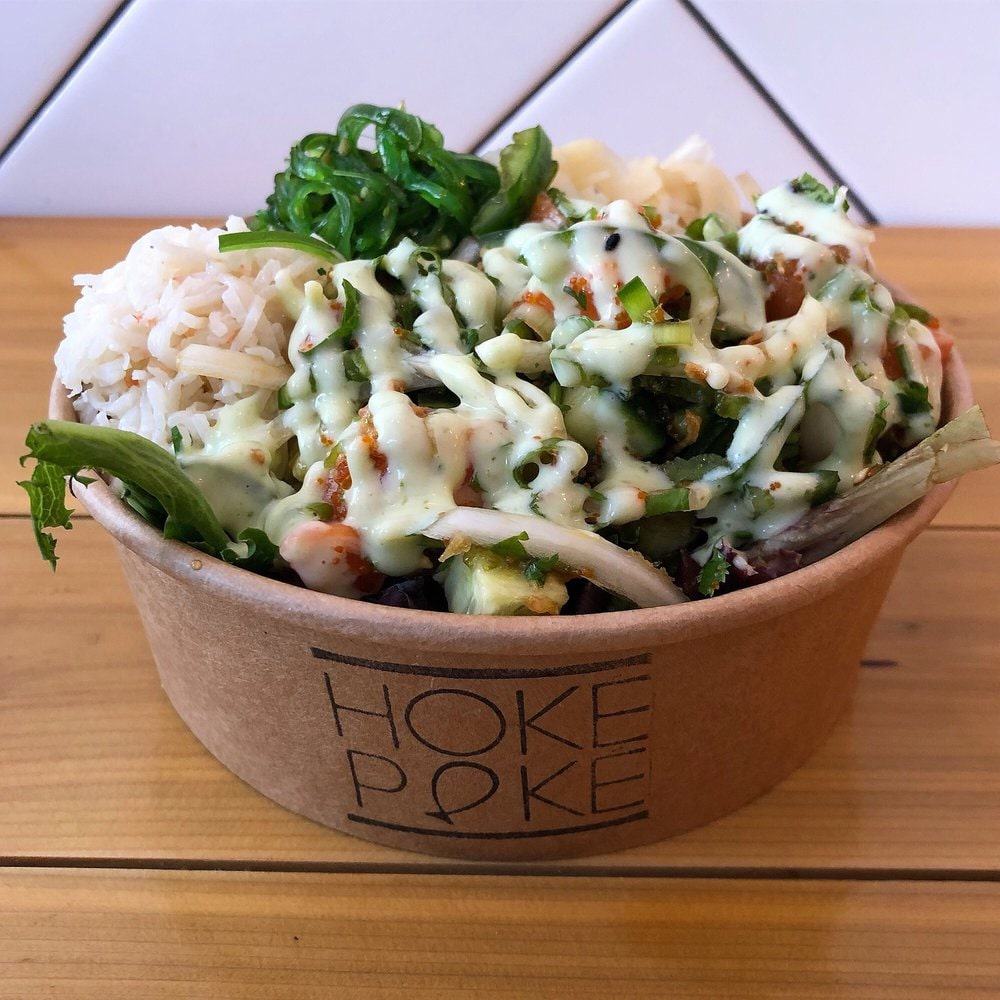 We also got the Ohana and Moana bowls, and these are sweet and spicy options that both include fish and a lot of veggies. But if we're being honest, we prefer the Moana bowl because of the cilantro.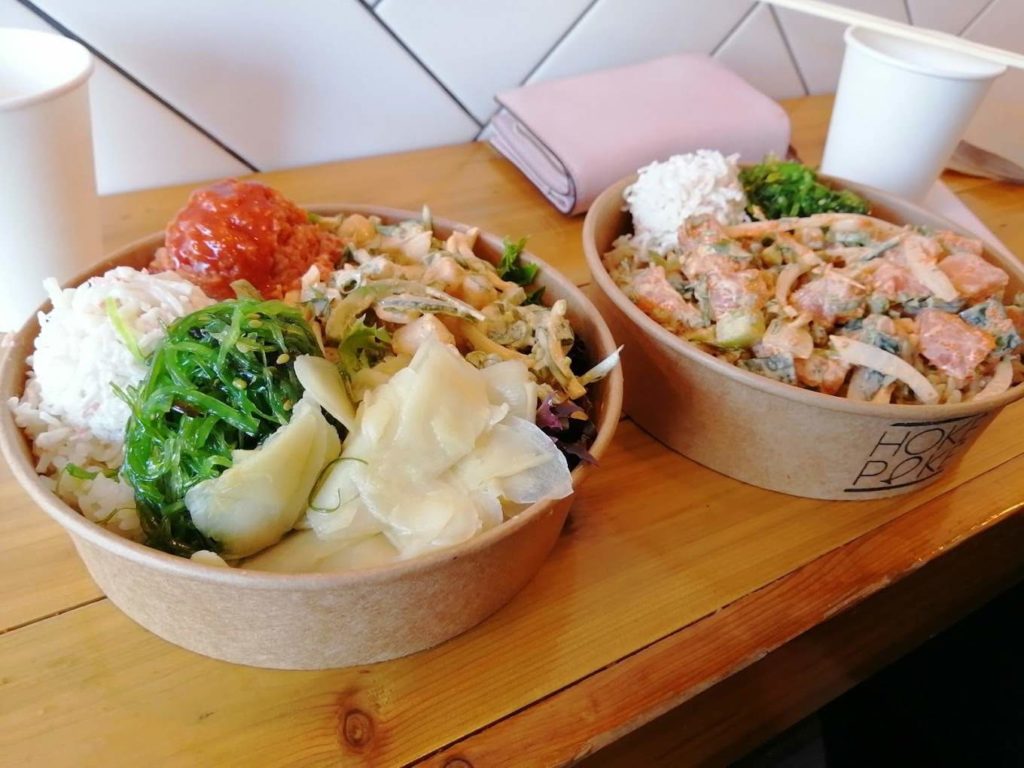 Pro tip:
This restaurant is more ideal for take outs than dining in because they don't have a lot of seats inside. But there are outlets in the restaurant to charge your phones while waiting for your order.
6. Score Some Huge Bowls at the Pokéman
Website: http://www.pokemanvancouver.com/
Address: 3742 W 10th Ave, Vancouver, BC V6R 2G4, Canada
Contact Details: +1 604-428-7653
Operating Hours: Monday to Sunday: 11:30 AM to – 8 PM
Menu: The Pokéman
Next up we have The PokéMan. We might've misread this first and were disappointed to to not see our favorite characters inside, but nevertheless, we liked how quaint it was inside.
Two standout meals at The PokéMan are the Spicy Tuna Bowl and the Kame Hame Ha Tuna Bowl.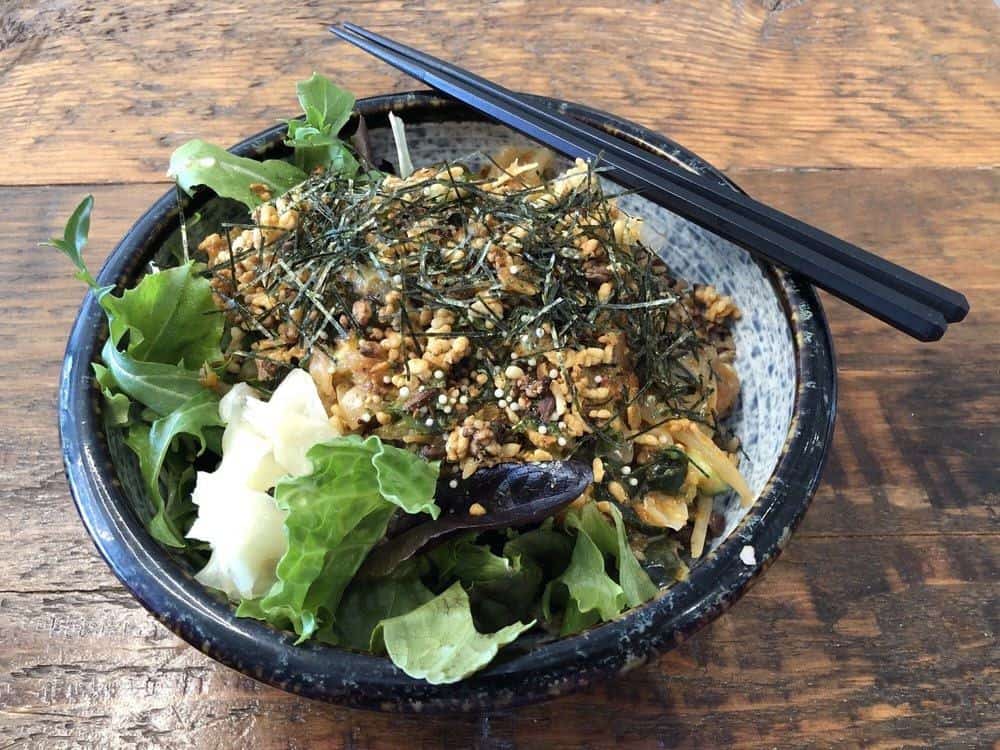 The Spicy Tuna Bowl features fresh ahi tuna marinated in a spicy sauce and served with rice and a variety of veggies, so this may be your best option if you 're looking for a dish with a kick.
On the other hand, the Kame Hame Ha Tuna Bowl is a more unique option, featuring masago, mango, and nuts on top of the fresh tuna and rice.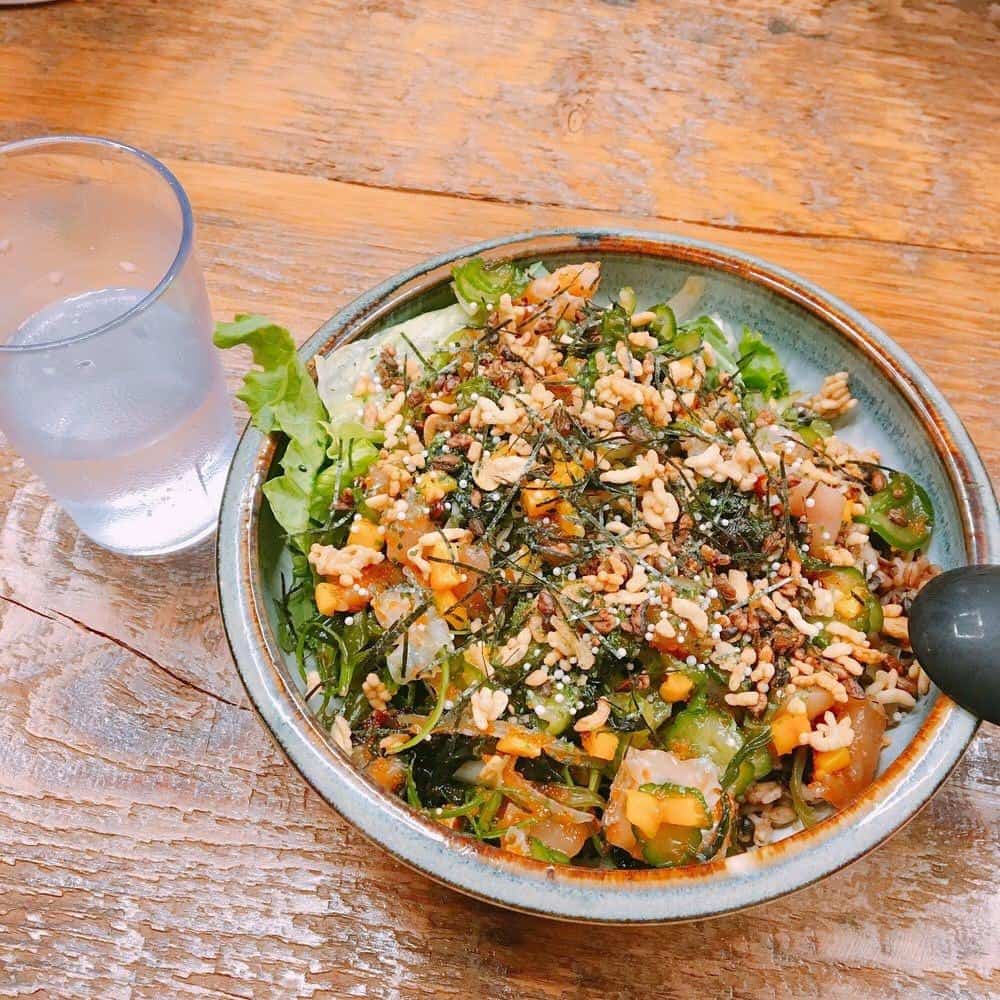 Pro tip:
It may not look like it at first, but their poke bowls are served in large portions and are very filling so keep that in mind before ordering more than you can eat!
7. Steve's Poké Bar
Website: http://www.stevespokebar.ca/
Address: 891 Great Northern Way, Vancouver, BC V5T 4T5, Canada
Contact Details: +1 604-225-8787
Operating Hours: Monday – Sunday: 11 AM to 8 PM
Menu: https://www.stevespokebar.ca/build-your-own-bowl
It's our first time here at Steve's Poké Bar and we had a great meal. The bowls were very filling, and the food was fresh. If you don't have a big appetite, we advise you to do half rice and half salad.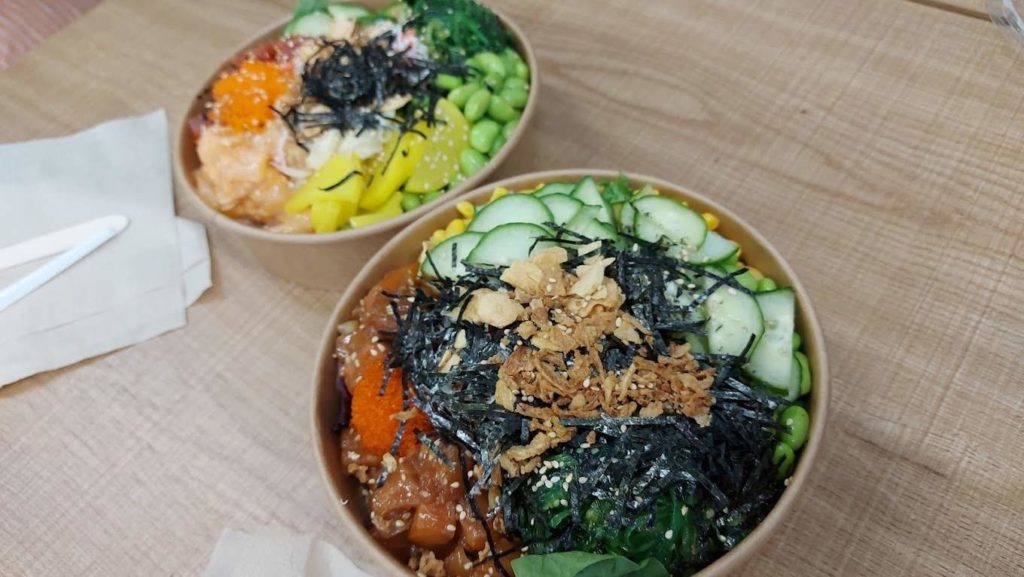 You know what we appreciate the most here? The person behind the counter was willing to explain the menu to us and even provided helpful suggestions. We opt to build our own bowl and our top pick is the Shoyu Ahi Tuna, half rice, half salad.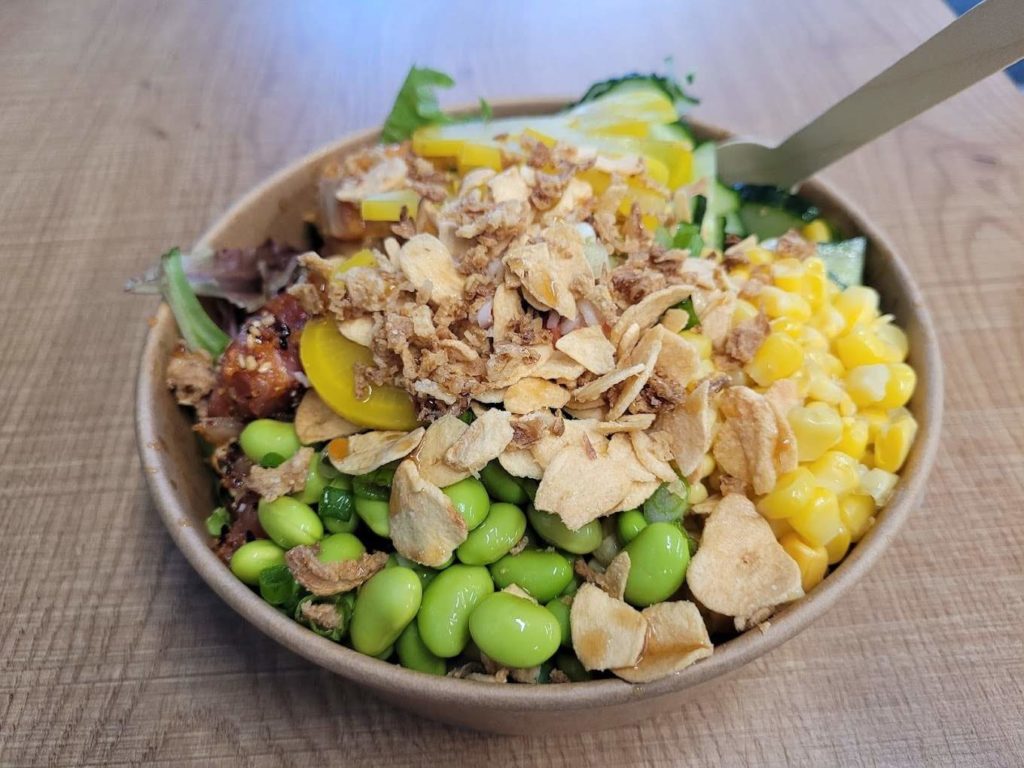 Oh, and they also have these crunchies that you can add to your bowl, such as fried garlic and onions, seaweed flakes, and sesame seeds.
Ultimately, what we liked the most about Steve's Poké Bar is the flexibility and variety in bases, sauces, and toppings.
Pro tip:
Steve's Poké Bar marinates their poké just like Hawaiians do, which is why we find it intriguing. Their staff are also very knowledgeable on Hawaiian cuisine and can provide helpful suggestions for you to create an authentic poké bowl.
---
Well, that's about everything we know about where you can dig into some delicious Polynesian dishes.
However, if you're interested in trying out more exotic cuisines, you can also explore other restaurants that offer authentic dishes from different parts of the world. Check out these related articles: