Exploring the Sea to Sky Highway: What to Expect on Your Scenic Drive
Whenever we make the drive up to Whistler, the beauty of the surrounding scenery hits us every time. It's absolutely overwhelming in the best way possible!
Along the Sea and Sky Highway, you've got these towering mountains, jaw-dropping waterfalls, and forests so lush it feels like you're stepping into a postcard. If you're going on your own road trip like we did, we've got all the info you need on your adventure!
Now, buckle up as we leave Vancouver. Let's head north and explore the iconic Sea and Sky Highway!
What is the Sea to Sky Highway?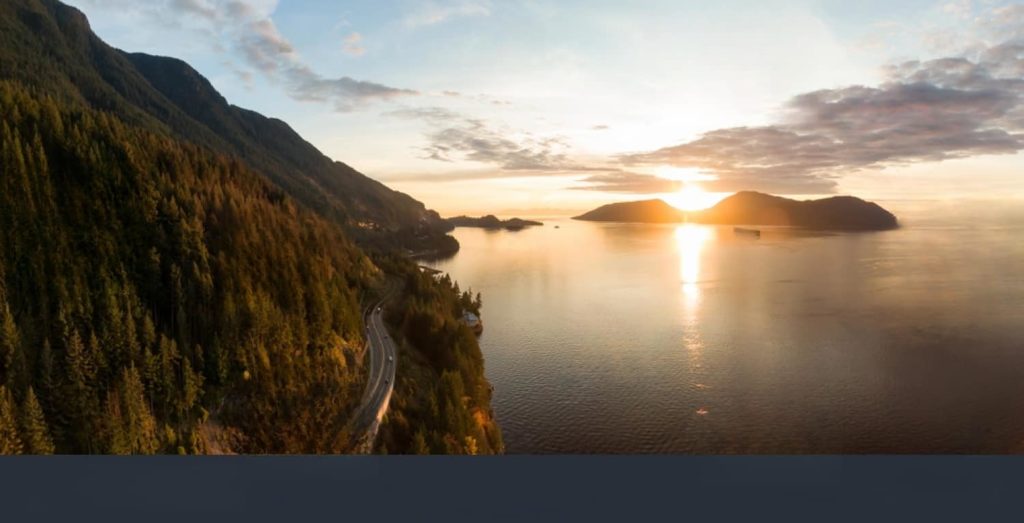 The Sea to Sky Highway in British Columbia, Canada, is a popular scenic route that offers travelers breathtaking views of the Pacific Ocean, Coast Mountains, and temperate rainforests.
If you're entering from the south, the Sea to Sky Highway begins right at the U.S.-Canada border, winds its way through Vancouver and Whistler, and eventually connects to Highway 97 near Cache Creek.
In total, it stretches for about 376 kilometers and takes roughly 5 hours to drive without any stops.
Officially, the route is called BC Highway 99, taking after the U.S. Route 99 that's now part of Interstate 5. But "Sea to Sky Highway" has stuck with us for good reason, since what we see driving up the road is – you're right – the meeting of the sea and the sky.
The scenery is incomparable, especially when you're on the most famous section of the highway, the 121-kilometer stretch between Vancouver and Whistle.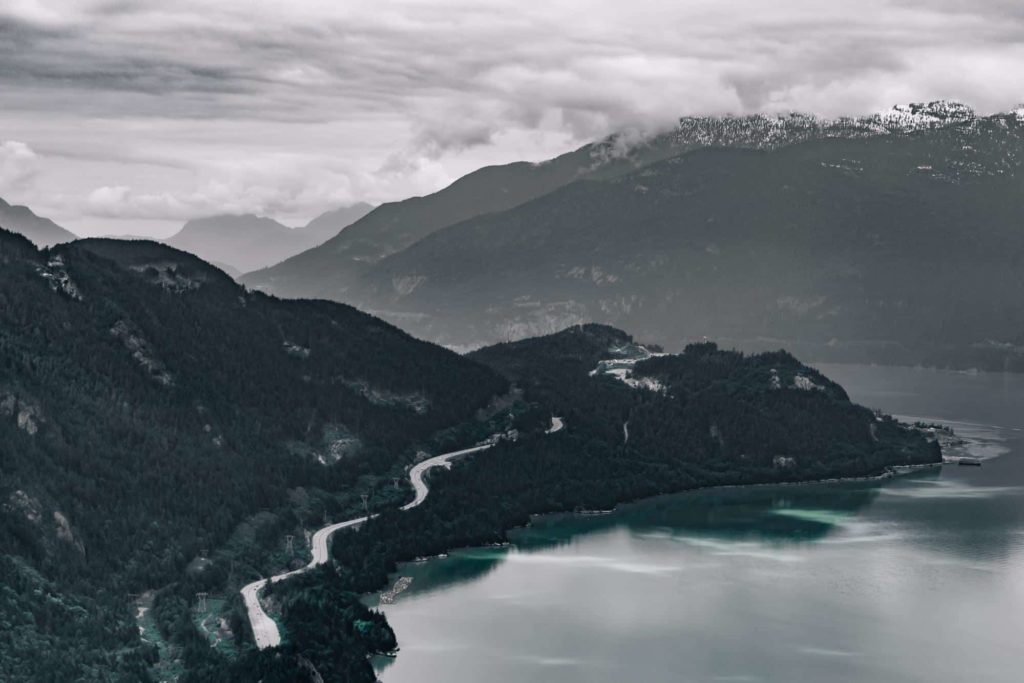 Beyond the stunning landscapes, though, it's interesting how the Sea to Sky Highway has played a big part in the region's history and growth.
Long before European settlers arrived, the land along this route served as a hub of cultural exchange and a bustling corridor for the goods traded by the Squamish and Stó:lō Nations.
The gravel path that appeared in the 20th century was originally used as a mining route, and in 1942, the construction of the Sea to Sky Highway, as we know it, first began.
It was then upgraded big time (an understatement considering the multi-million dollar investment) for the 2010 Winter Olympics, so that people can shuttle to and from Vancouver and Whistle hassle-free.
Talk about going the extra mile, right?
How long does it take to do the Sea to Sky Highway?
The duration of the Sea to Sky Highway journey depends on the specific starting and ending points as well as the speed of travel.
From Vancouver to Whistler, it typically takes around 2 to 2.5 hours to cover a distance of 121 kilometers.
But if you plan to continue beyond Whistler and on to Pemberton and Mount Currie, the total time required will be longer. Allocate sufficient time for enjoying the scenic stops, attractions, and any additional destinations along the route.
Best Time to Drive the Sea to Sky Highway
The best time to drive on the Sea to Sky Highway is in the summer months (June to September). During this period, the Sea to Sky Highway is generally free of snow, which makes it the best time to drive.
But note that July and August can be the busiest time on the highway due to increased tourist activity. Plan your trip mid-week as well so you can avoid some of the crowds.
In fall (September to October), the Sea to Sky Highway is adorned with stunning displays of autumn foliage and the weather tends to be cooler, so it's a great time to head out and explore. Fall is also a quieter time on the highway compared to the peak summer season.
What to See along the Sea to Sky Highway
Whytecliff Park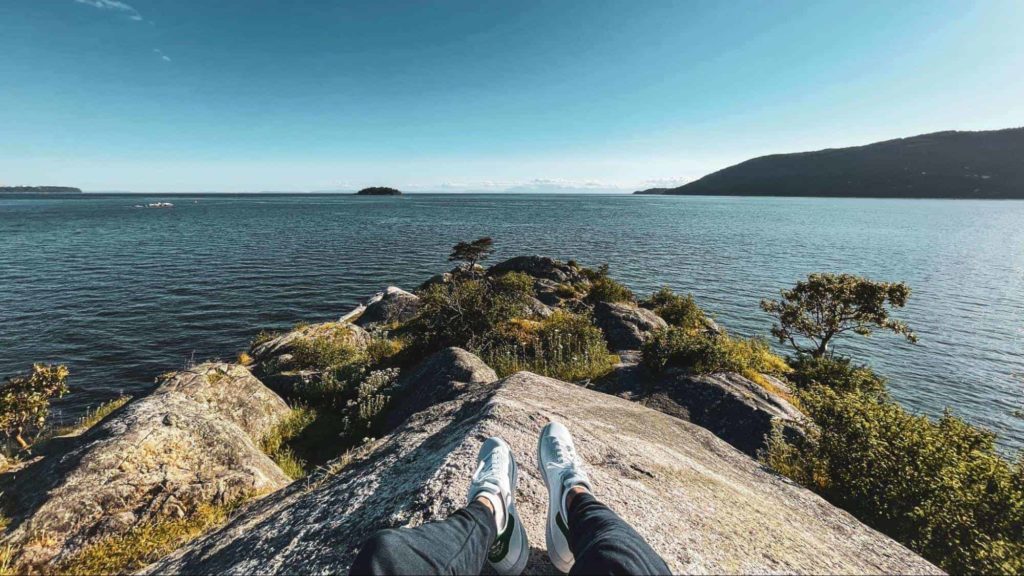 Address: 7102 Marine Dr, West Vancouver, BC V7W 2T3
Whytecliff Park is a beautiful gem tucked away in West Vancouver. It's just a five-minute drive away from Horseshoe Bay and it's the perfect spot to soak in stunning views of Howe Sound and the nearby Sunshine Coast.
During low tide, you can easily walk across the rocks and reach the Whyte Islet, a small rocky island that always makes for good pictures. Just make sure to check the tide timetable before you go, so you don't have to swim on your way back.
For those who love underwater adventures, Whytecliff Park also has an excellent scuba diving site!
Porteau Cove Provincial Park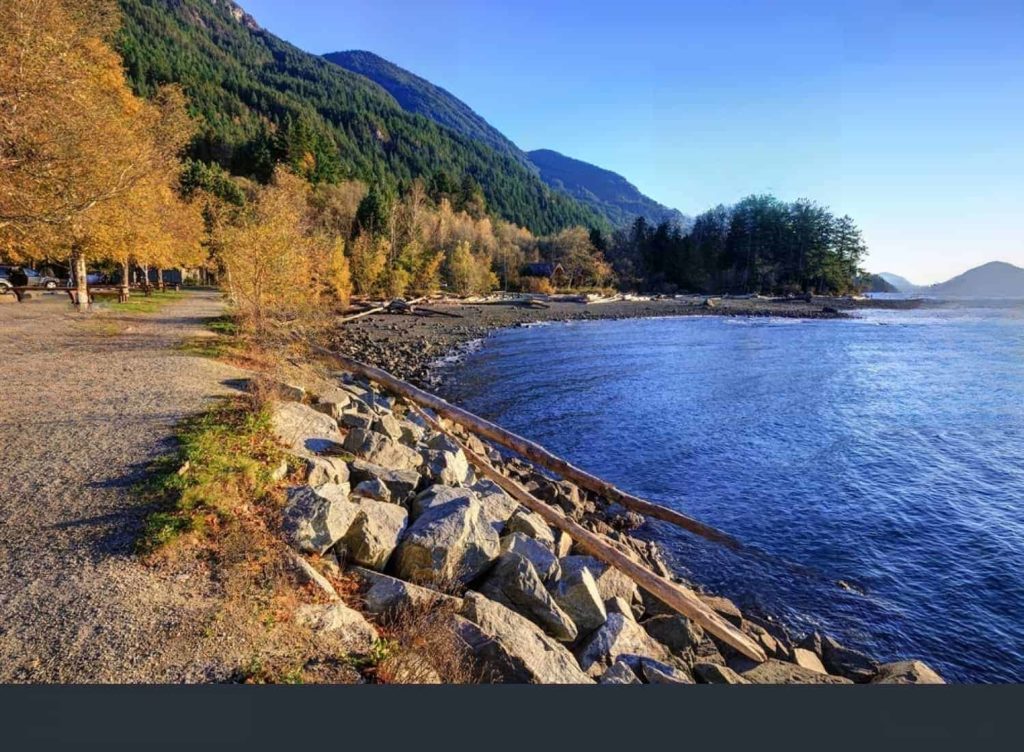 Address: Highway 99, Squamish, BC V0N
Halfway from Horseshoe Bay to Squamish, around 44 kilometers from Vancouver, you'll find Porteau Cove Provincial Park.
Rightly named "Water's Gate" in French, it's a must-visit for those who plan to do a little swimming, paddling, windsurfing, or boating during their trip. Those who have a license can also fish outside the park's boundary.
While campsites are available, some spots are close to the highway and may experience some noise. If you snag a campsite right by the water, the breathtaking views of Howe Sound and majestic mountains will make it all worth it.
Britannia Mine Museum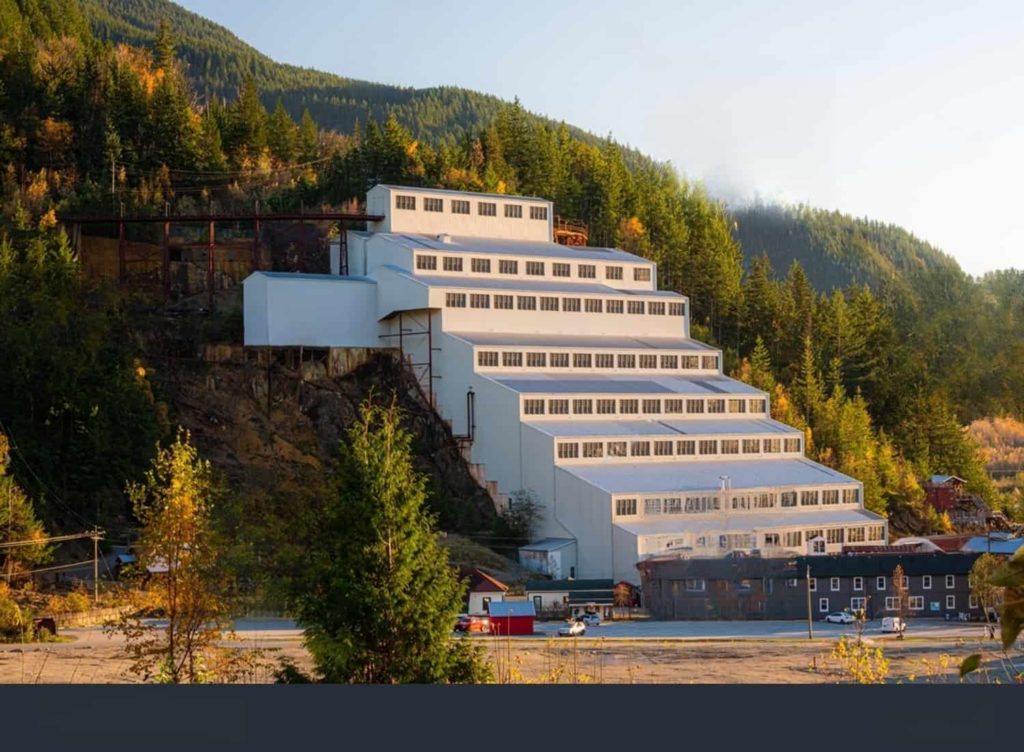 Address: 150 Copper Dr, Britannia Beach, BC V8B 1J1
About 45 minutes from Vancouver, you'll get to Britannia Beach, where the Britannia Mine Museum can be found. It's a National Historic Site that preserves the history of the British Commonwealth's largest copper mine.
The museum does a great job of telling the village's story and what life was like for the miners and their families. You can also check out the original buildings, see massive machinery displays, and go on an underground tour while you're there.
Don't miss the award-winning multimedia show BOOM! to get a real sense of what the 20-storey mill building was like back in the day.
Shannon Falls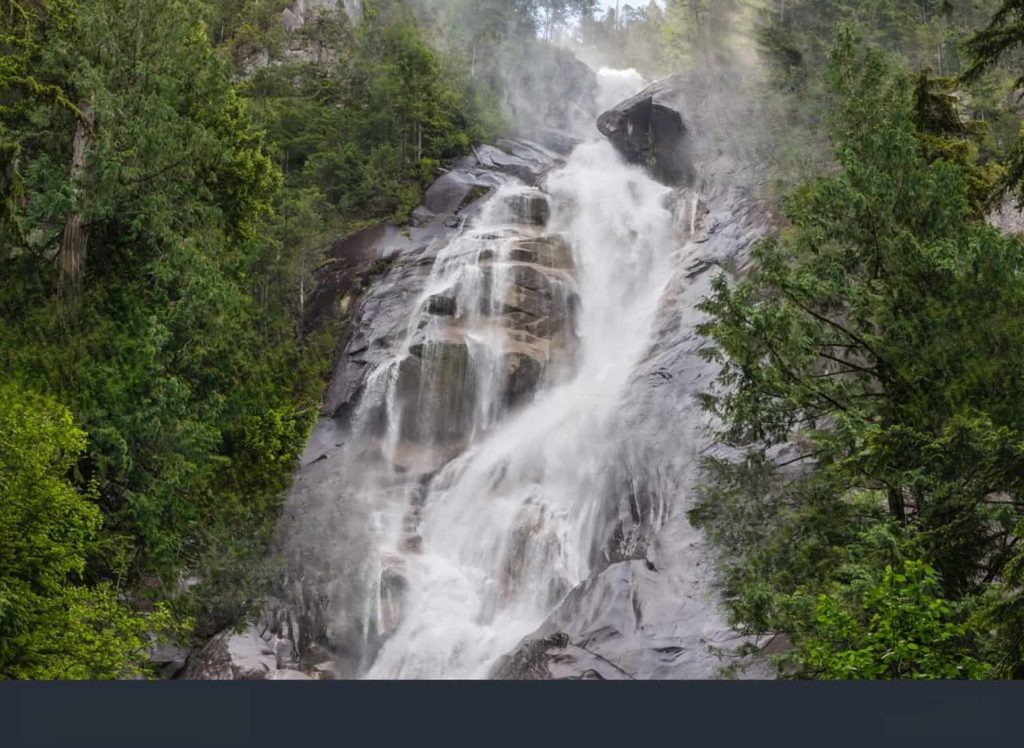 Address: BC-97, Squamish-Lillooet D, BC V0N 1T0
At 335 meters high, Shannon Falls is the third-highest waterfall in BC. It's impressive and it has a way of making its presence seen and heard even from the highway.
From the Shannon Falls Provincial Park, you will see the entire waterfall if you walk a short distance toward the lower platform. Continue further up the trail to reach the upper platform for another vantage point.
It's a wonderful stop for when you're introducing hiking to your family, planning to do some birdwatching, or just stopping by to have lunch where there's a great view.
Just a heads-up for your visit: parking spots fill up quickly, especially during peak seasons. Time your visit when there's a smaller crowd and aim to arrive early to make the most of your visit.
Brackendale Eagles Provincial Park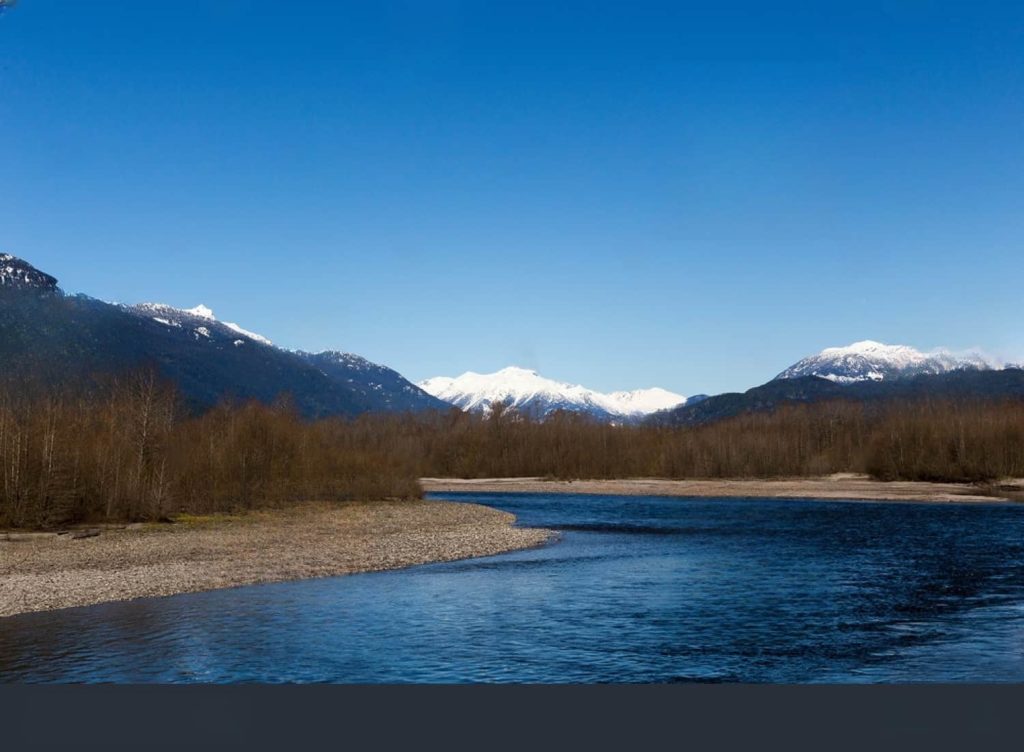 Address: Brackendale, BC V0N 1H0
Covering 550 hectares along the Squamish River, Brackendale Eagles Provincial Park serves as a vital sanctuary for wintering bald eagles. It attracts around 1,300 of these majestic birds each year, during the salmon run from late October to early January.
To minimize distractions during the eagles' stay, the park is closed to the public from October to March. But you can still see the eagles any day of the year from the Eagle Run viewing shelter.
Visit on weekends from mid-November to mid-January, or during the Christmas week, and you'll find friendly volunteers from 10 AM to 3 PM. They can assist you in using spotting scopes to see the eagles!
Tantalus Lookout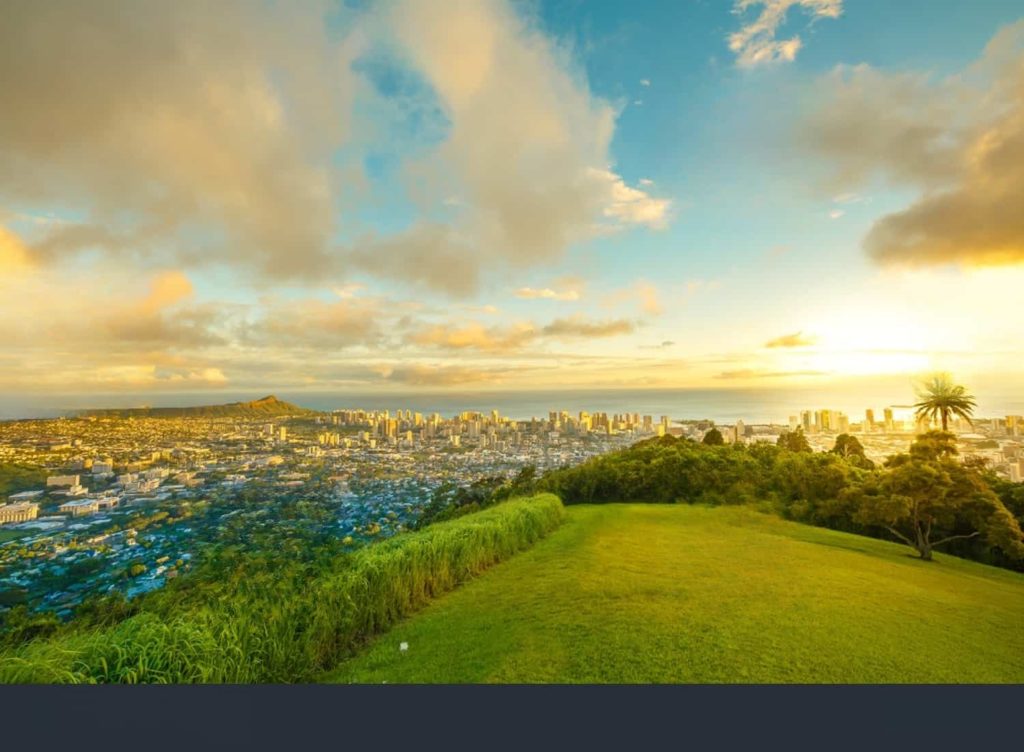 Address: BC-99, Squamish, BC V0N 1H0
Just 15 kilometers north of Squamish, Tantalus Lookout has it all, from awe-inspiring views of the Tantalus Range to restrooms and garbage bins.
The hiking trail in Tantalus Lookout is moderately challenging and is relatively short (8.1 kilometers). Whether you're venturing out on a rainy spring day or a crisp fall afternoon, the outsized vistas make it worth every step.
Our advice? Allot about 3 hours of hiking time, excluding breaks, to fully appreciate what this stop has to offer.
Sea to Sky Gondola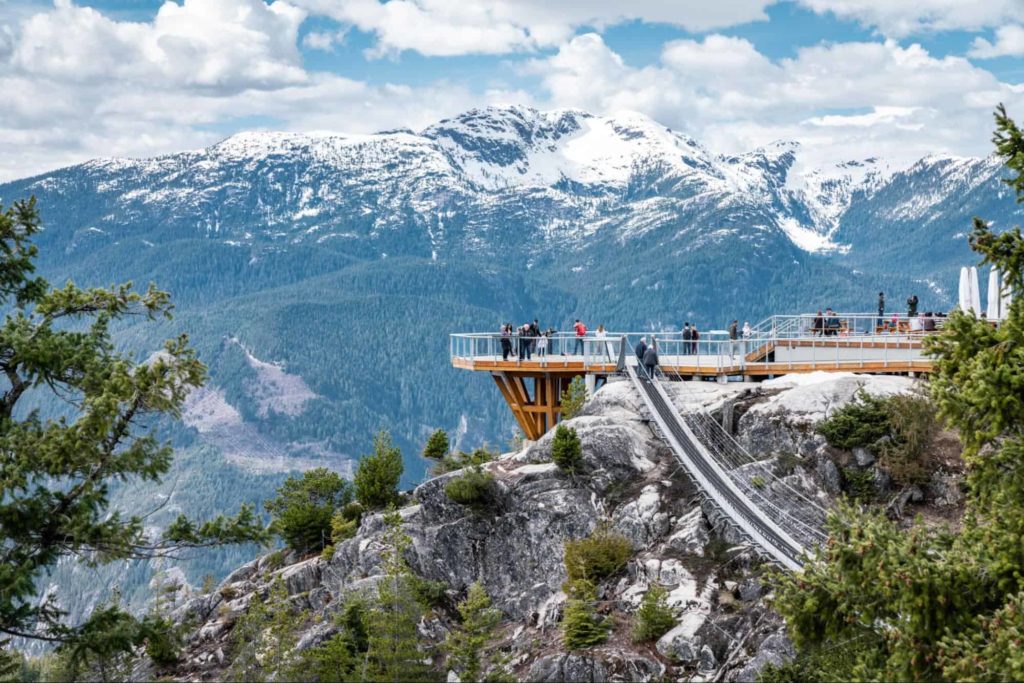 Address: 36800 BC-99, Squamish, BC V8B 0B6
The Sea to Sky Gondola is an exhilarating aerial tramway that transports visitors from the base to the summit and offers breathtaking views along the way. You can easily find the base station along the road, 58 kilometers north of Vancouver.
Once you reach the top, you can explore three viewing platforms and see the Stawamus Chief and the Tantalus Range. If you're up for another adventure, there's also a thrilling 100-meter suspension bridge waiting for you!
As of July 2023, you can get the day ticket from the ticket window for approximately CAD 70 or CAD 66 online.
Whistler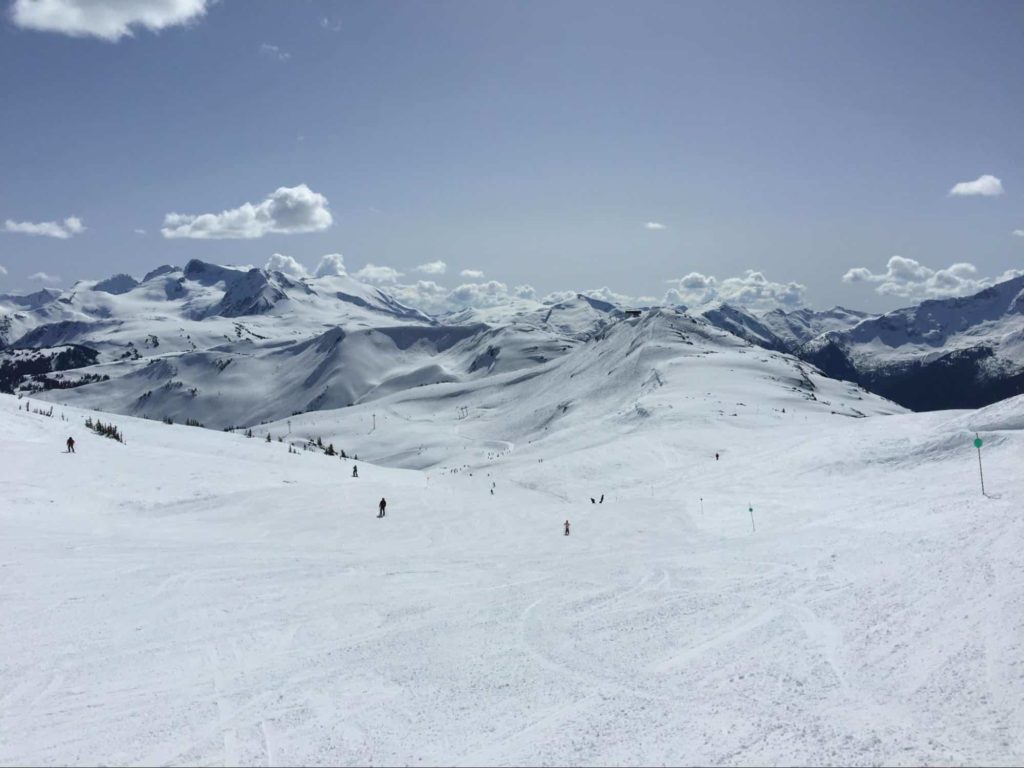 Whistler shot to international fame when it hosted the Vancouver 2010 Winter Olympics. Yes, the world's top athletes gathered right here to compete in epic sports like nordic skiing and biathlon.
Now, it's no wonder that over two million tourists flock to Whistler each year. When winter arrives, they hit the slopes, carving up the fresh powder, and when summer comes, bikers and hikers turn the mountains into their playground.
The best part? There's something here for everyone. You can ride the 450-meter-above-ground Peak to Peak gondola, zip through the treetops, tee off at scenic golf courses, or even spot bears in their natural habitat.
Just a friendly tip: Plan your budget. While there are plenty of free trails and things to do, joining guided activities or renting gear in Whistler can get pricey.
Garibaldi Lake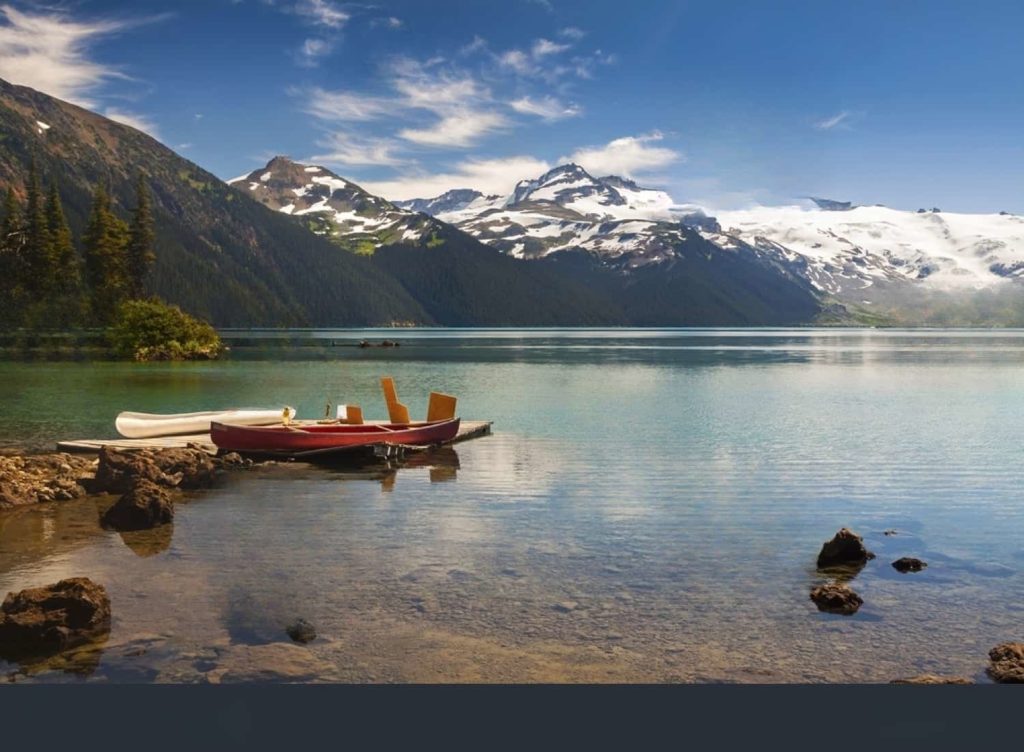 Address: Brackendale, BC V0N 1H0
Garibaldi Lake is an absolute gem in BC, known for its incredible hiking experience. The trail is quite a journey, around 18 kilometers long with an elevation gain of 800 meters, so make sure you have a full day to spare.
When you reach the top, you'll know it's all worthwhile – thanks to the magnificent views (including the proud and iconic Black Tusk) and the opportunity to take a dip in the glacial lake.
For the adventurous hikers out there, you can take it up a notch by adding the Panorama Ridge hike, which extends your journey by 12km and adds another 700m of elevation gain.
Where to Eat along the Sea to Sky Highway
Troll's Restaurant
Address: 6408 Bay Street, West Vancouver, British Columbia V7W 2H1, Canada
Phone: +1 604-921-7755
Pricing: $
Website
If you're starting your road trip around Horseshoe Bay, make a pit stop at Troll's Restaurant, a beloved local spot that's been serving up tasty dishes for almost 70 years.
Their portions are generous, and you'll see that if you get their Joe's Fish Stew packed with cod, halibut, salmon, and baby shrimp!
Taka Ramen & Sushi
Address: 38065 Cleveland Ave Squamish BC V8B 0A1, Canada
Phone: +1 604-390-0077
Pricing: $$
Website
Taka Ramen & Sushi offers high-quality food at reasonable prices. The vibes indoors and outdoors are just perfect for a great dining experience, and take it from us – their Hako sushi paired with any flavorful ramen is worth every dollar.
They're closed on Sundays and Mondays, so stop by this restaurant if you're out on the other days. Or better yet, plan your road trip around their schedule.
Fox & Oak
Address: 1396 Main Street Squamish, BC, Canada
Phone: +1 778-894-0879
Pricing: $
Website
Fox & Oak makes doughnuts for almost every dietary need and offers unique flavors that are worth the trip to Squamish alone. Try their Mango Passionfruit, Earl Grey, and Berliner flavors and you'll see what we mean.
Keep in mind that it's a popular spot, so don't be surprised if they sell out of doughnuts most days. You know the drill.
Zephyr Cafe & Kiosk
Address: 38078 Cleveland Avenue, Downtown Squamish, B.C., Canada
Phone: +1 604-567-4568
Pricing: $$
Website
The food at Zephyr Cafe & Kiosk is more on the healthier side. Not only is the cafe frequented by locals but it also exudes a warm and communal atmosphere that makes the cafe a great spot to check out during your trip.
The Watershed Grill
Address: 41101 Government Rd, Brackendale, BC V0N 1H0, Canada
Phone: +1 604-898-6665
Pricing: $$
Website
The Copper Coil Still & Grill
Address: 37996 Cleveland Ave, Squamish, BC V8B 0A7, Canada
Phone: +1 604-892-0646
Pricing: $$
Website
A Louisiana-inspired restaurant, The Copper Coil Still & Grill serves up amazing jambalaya, Cajun mac 'n cheese, and blackened chicken salad.
During peak hours, the restaurant can get busy. The lines can get longer and the service can be slower due to the number of guests.
Where to Stay along the Sea to Sky Highway
Squamish Adventure Inn & Hostel
Address: 38220 BC-99, Squamish, BC V8B 0A5, Canada
Phone: +1 604-892-9240
Pricing: $
Book Now
Squamish Adventure Inn & Hostel is the perfect basecamp for exploring the wonders of Squamish. It has prime location and reasonable prices, which make it a top choice for travelers on a budget.
If you're all about meeting new people, the inn organizers prepare social activities that you can join.
Summit Lodge Boutique Hotel
Address: 4359 Main St, Whistler, BC V8E 1B5, Canada
Phone: +1 604-932-2778
Pricing: $$
Book Now
Summit Lodge Boutique Hotel is just a short walk from the gondola and is surrounded by bars and restaurants. The cozy rooms are complete with fireplaces and kitchen amenities, so guests can be comfortable during their stay.
For budget-conscious travelers, take advantage of the hotel's central location at Market Square. You'll find grocery and convenience stores within easy reach.
Sandman Hotel & Suites Squamish
Address: 39400 Discovery Way, Squamish, BC V8B 0R5, Canada
Phone: +1 604-848-6000
Pricing: $$
Book Now
The Sandman Hotel & Suites Squamish provides helpful amenities, and the friendly staff offers exceptional service. If you feel like staying in, taking a dip in the pool and zipping down the water slide, the hotel has all you need.
Sundial Hotel
Address: 4340 Sundial Crescent Whistler British Columbia V8E 1G5
Phone: +1 800-661-2321
Pricing: $$
Book Now
The Sundial Hotel offers unbeatable convenience with its ski-in/ski-out location right at the base of Whistler Mountain. Sitting at the edge of the village, the hotel offers first-time visitors an ideal location and a peaceful space.
There's also so much to admire in their commitment to sustainability, with paperless check-in and recycling bags in the rooms.
Pangea Pod Hotel
Address: 4333 Sunrise Alley, Whistler, BC V8E 1M7,
Phone: +1 604-962-1011
Pricing: $
Book Now
At Pangea Pod Hotel, you'll find comfy pods with fans, secure bike storage, and refreshing hot showers. Just be aware that some extras, like parking, can easily bring the costs up.
Sunwolf Riverside Cabins, Squamish
Address: 70002 Squamish Valley Rd, Brackendale, BC V0N 1H0
Phone: +1 604-898-1537
Pricing: $$
Book Now
Sunwolf Riverside Cabins is a charming spot nestled in nature and offers cozy and well-equipped cabins with stunning river views. With easy access to outdoor activities like hiking, skiing, and fishing, it's perfect for nature lovers seeking a peaceful getaway.
Just remember to have a car for convenience or consider using taxi services if you're coming from downtown Squamish.
Pemberton Valley Lodge
Address: 1490 Sea-to-Sky Hwy, Pemberton, BC V0N 2L1
Phone: +1 604-894-2000
Pricing: $$
Book Now
With a well-maintained pool and hot tub area, the Pemberton Valley Lodge is the perfect place to relax after exploring nearby attractions like Joffre Lakes. You can even borrow snowshoes from the hotel for your winter adventures.
Nita Lake Lodge
Address: 2131 Lake Placid Rd, Whistler, BC V8E 0B2, Canada
Phone: +1 604-966-5700
Pricing: $$
Book Now
Nita Lake Lodge is a fabulous hotel located next to a beautiful lake. They offer paddleboarding and canoeing equipment for guests to use, and their staff is always ready to assist the guests.
The incredible food served at their restaurant and the convenient location near biking and walking paths only add to the hotel's appeal.
What to Expect from Sea to Sky Highway Weather
Summer: The snow has melted, hiking trails are accessible, and the weather is generally pleasant from June to September. Summer offers the most optimal driving conditions, with fewer chances of encountering adverse weather or road conditions.
Fall: Cooler temperatures are expected in September to October compared to the summer months. While it will be comfortable for outdoor activities, rainfall can still occur, so be prepared with appropriate clothing and gear.
Winter: From October 1st to March 31st, winter tires are required on your car to drive the Sea to Sky Highway. Snow, heavy rain, and fog can make the drive treacherous, so check the road conditions before setting out and drive cautiously.
Spring: While the highway begins to come alive with vibrant greens in April to May, there can still be variability in weather conditions. Higher-elevation trails and attractions may still have snow or limited accessibility during the early spring months.
Keep in mind, though, that weather can vary from year to year. The Sea to Sky Highway also passes through diverse landscapes and elevations, which can impact local weather patterns.
Always check the forecast before your journey and be prepared with appropriate clothing and gear for various weather conditions.
Apps to Download
Motorhome Republic – Discover your ideal campervan for the perfect road trip using this user-friendly booking search engine.
IOS | Android
Wikicamps app – Access much-needed help as you navigate to your campsite, popular attractions, public washrooms for a stress-free travel.
IOS | Android